5 Ways to Kickstart Your Budget Travel
[et_pb_section bb_built="1″ fullwidth="off" specialty="off"][et_pb_row][et_pb_column type="4_4″][et_pb_text _builder_version="3.0.106″ background_layout="light"]
Getting started in budget travel means expanding your mind outside of the normal hotel/motel mindset
There are dozens of ways to start to get your mind around the potential of traveling either near or far from home on the cheap, but the best way I think to really get excited about it is to just start digging in and looking at the options. Once you sign up for some of these services and start looking around, your mind will really open up.
Budget Travel Should Mean Meeting Locals
The real beauty in budget travel and the sources below is that it gets you out of the old hotel, motel, Holiday Inn mindset, which really does nothing for getting you immersed in the culture. When all you do is go to your hotel and back while visiting only the places Yelp or the concierge tells you, you're really missing out.
Budget travel gets you immediately immersed with the locals and more importantly, if you go the hostel route, dozens of other world travelers that likely started out with a similar mindset, just testing the waters.
Most of the folks you'll meet are now world travelers that are more then willing to help the wannabe get more comfortable with the possibilities. And it's usually over a delicious beer with a new group of friends, so, bonus.
But I feel like I'm getting ahead of myself, since there's really one place to start before you figure out where you're staying…
Buy the Damn Ticket!
So right now you're all like "Wait, what? You're leading with "Buy the Damn Ticket?!" Yep. If there's something that I've heard over and over as well as learned over the years through personal experience, it's to stop procrastinating and buy the damn ticket already!
No place to stay yet? Buy the ticket. Don't know anyone there? Buy the ticket. Don't know where to go? Ask someone where to go (be careful who, tickets to hell aren't cheap…) and buy the damn ticket already!
There's not going to be a perfect time or occasion or set of circumstances. You can't possibly have all of your plans ready and lined up prior, so just do it. Once you decide to buy that ticket, then you'll likely have a little "oh sh!t" moment, but what follows is beautiful; the realization that you're going, the excitement of the possibilities, and the opportunity to really start planning.
Now, let's figure out where you're going to stay…
Hosteling International is one of the oldest, and largest "youth hosteling" networks in the world. But don't let that description fool you; it's actually a network utilized by people of any age, from youngsters traveling with their parents or guardian, to seasoned travelers well into their 60s and up. Here's the full lowdown on hostels, which I swear by!
The HI network around the world is huge, and you can stay in unique locations like a castle in Carcasonne or on a lighthouse on a cliff overlooking the Pacific Ocean on the coast of California, USA. And yes, both of those are on my to-do list.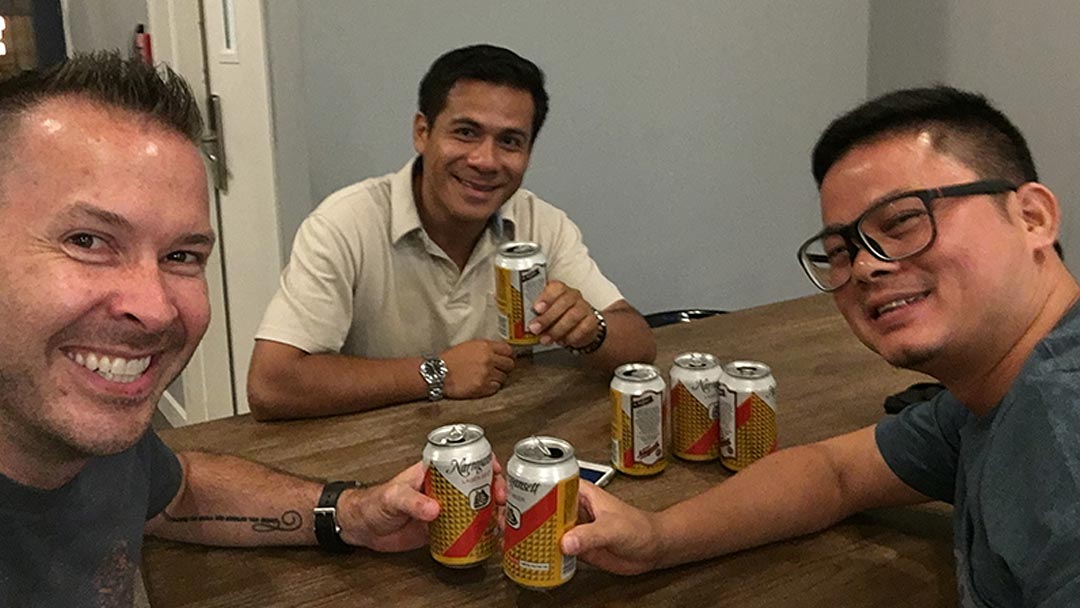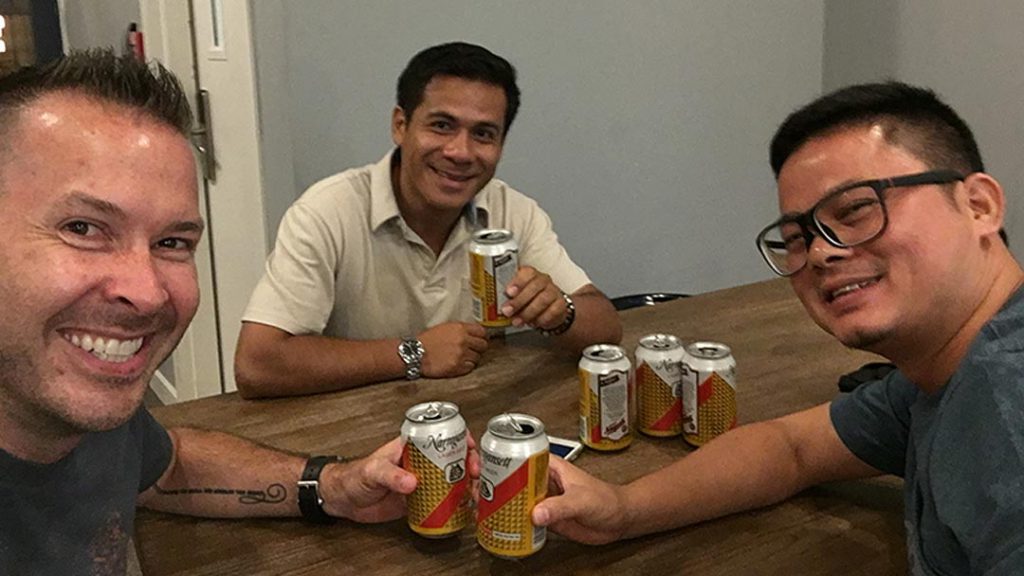 Essentially you should just head to their site and buy your yearly membership now. It's pretty cheap, then you end up saving 10% off of each night's stay, so you'll typically make it back on your first 3-4 day trip. By going ahead and buying your membership, you pretty much have to go ahead and plan your first trip so you can recoup your loot!
The great thing about hosteling, regardless of whether you stay at a hostel in a large network or a one-off local hostel, is that even if you choose to stay in a room or pod alone (which I don't suggest), you'll be in a very communal environment when in public spaces like the kitchens, lounges, etc., to meet other travelers.
Most hostels also create daily programming and group events to show you their city, so these are also an awesome opportunity to meet others and just soak up the surroundings!
Couchsurfing is one of the older staples and actually one of the first ventures I had into budget travel many years ago. I'm actually pretty reserved in person, so the idea of merely "meeting" someone online and going to stay in their house for a few days was obscure for sure. But through the prodding of the Stewchells, friends that used Couchsurfing and other means to travel across Europe and Asia for eight months, I finally took the leap. Essentially you sign up, fill out a profile, get verified (very important…), and start searching for your first pad to crash in, or couch to surf, hence the namesake.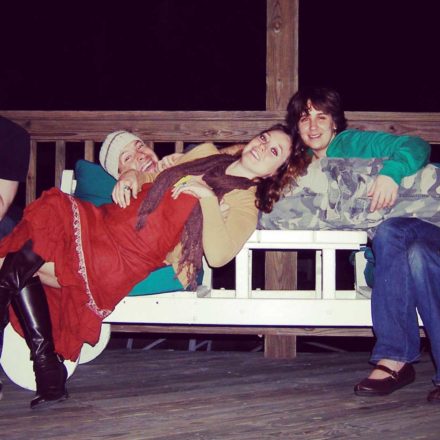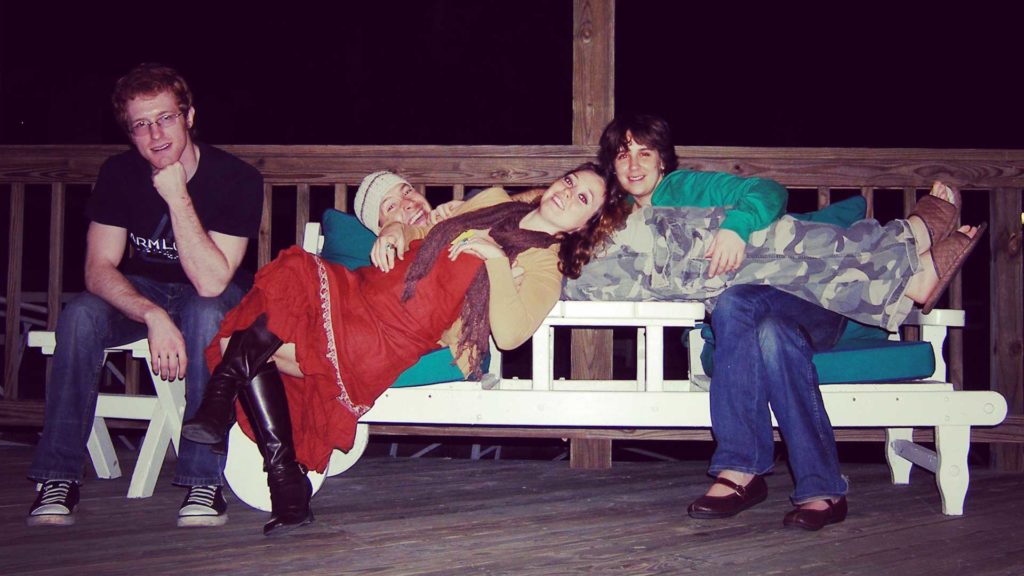 It's ok to start semi-local, but the point is to get started. I went with Savannah, GA, which was a place I had always wanted to visit, and it was only four hours away. It was an amazing trip, but let's just say that it started with me walking into a house with a girl, her 3 dogs, 2 cats, gecko, and 2 birds, one of which was actually perched on her head at the time. Less than 12 hours later I had 5 new friends and we might have ended the night skivvy-dipping in Forsythe Fountain.
I was hooked.
Airbnb is kind of like the grown-up sibling of Couchsurfing. The premise behind Couchsurfing is much more if a sharing economy, where you might show up with a small token or gift for your host as a thanks, but really there's not supposed to be an exchange of money. AirBnb takes it a step up and allows someone to "rent" either a shared or non-shared space for a, typically, minimal fee.
Airbnb can actually be an awesome mix if you get a place with multiple rooms being rented by different folks. It essentially turns into a mini hostel situation!
Often one can crash somewhere for $30 or more, and higher yet for larger places and more extravagant digs. But the benefit to both is a little more privacy for the traveler, if they want it, and the ability for the host to make some extra cash (or a sizable extra income, if they do it right) in the process. Everyone wins as it's still fairly inexpensive for the traveler.
For a small business owner such as myself, this also allows a great option for staying in a place with some character while still being able to write off the business expense for work trips.
A little trick is to take the per diem (even if you work for a large company) and then choose to "Airbnb it", as all the young whippersnappers say. (BTW, use this link for a free credit if you've never used Airbnb before!) You likely won't have to pay for good wifi like you would in a hotel, and you'll likely be able to enjoy your nightly beer in your new home away from home as opposed to the hotel bar.
House sitting, in my opinion, is the "you've graduated from all of the above and now you're really getting good at location independent living" progression up the chain. Typically with house sitting, you're looking at a longer engagement, likely more than a week and up to months at a time. With this likely free venture, you'll be taking on the responsibilities that the homeowner would likely have to take care of if they were living there.
So chores might stem from taking care of multiple pets to watering plants or taking care of yard work. But in exchange for this you can call some of the most lavish locations home for a few months. It's a bit of a more difficult community to get into, as you're truly taking on more responsibilities, almost like a job, but the rewards can speak for themselves. There's even a Kindle Book about how to kill it at House Sitting!
I've even heard of house sitting locations in the shadow of Machu Picchu and amazing mansions in the mountains of Colorado.
Now Go Plant Some Budget Lodging Roots Out There!
So those are just some places to start. But there's an important thing to make sure you do if you're diving in, and that's to make a fantastic first and ongoing impression in your profile. Each of these services (sans Hosteling international) utilizes a format that's reminiscent of online dating. Yes, I would know. So you'll be charged with creating a great first impression not only through the words you use, but also in your photos and your dreams, goals and aspirations sofar as travel goes. Take a look at this post for more on creating a great profile.
Now release the hounds on your travel future and buy the damn ticket already! And don't forget that these options are great for couples wanting to travel together, as well as pulling your friends into your dreams of world travel domination!
Cheers!
[/et_pb_text][/et_pb_column][/et_pb_row][/et_pb_section]