Go Beyond Your Bucket List…Starting Now!
Going Beyond The Bucket List!
First things first. I don't really have much against bucket lists. I just think they kind of defeat most of the theory behind good goal-setting and progress-point checking philosophies set up by countless list ninjas over the past…oh…couple bajillion years.
The whole point of making a list and setting goals is to get sh*t done, right? Well a bucket list that has things that you want to do before you die is giving way too much space for procrastination and failure!
If I told you that you were going to live another 50 years, there's very little incentive to take that bucket list trip to your dream destination. But if I told you that you were going to get hit by a bus in exactly 30 days, you bet your ass you would be dropping everything to make it your travel and life goals happen!
This site participates in the Amazon Services LLC Associates Program and other affiliate programs and may earn from qualifying purchases. You're never charged more, but it helps out little by little! Check out "Privacy" in the top menu if you need to know more!
Enter the travel and life "before" list.
Back in my 30s, I realized that giving myself the leeway of another 30-50 years to check things off my bucket list really wasn't working in my favor. I had already dragged my feet for most of my adult life on even starting to travel!
I also realized that if I wanted to get a lot of new travel…and life…experiences under my belt, there was a bit of a chicken/egg thing going on. A lot of the things that were on my first list seem extremely tame to me now that I've expanded my comfort zone. Crazy things that have ended up on my current before list only made themselves known after obliterating my comfort zone and forcing myself to have those new experiences! Self-fulfilling or self-propelling prophecies if you will?
The faster I could check things off a list, the faster I could replenish it with newer, crazier ideas that I couldn't have imagined prior!
40 things that I wanted to check off before my 40th birthday. From travel to personal to financial and all areas in between. With extras on the list for flexibility in case my wants and tastes changed over time.
READ NEXT: Travel Medical Insurance, Pre-Existing Conditions, & Type 1 Diabetes
Virtual Mailbox 101: What is a Virtual Mailbox & How I Get Mail While Traveling Full-Time
Jeep Wrangler Upgrades & Accessories to Make Your Jeep Life Fun as Hell!
Here are a few things from my actual before list—which I still have in printed form to this day.
Travel-Centric Before List Goals:
Ireland or Scotland — Sample whiskey at a distillery
London — Float down the Thames River
Drive coast to coast across the U.S.
Arizona — Swim in Havasu Falls
Mexico — Do a shot of Tequila or Mezcal in Mexico
Yosemite — See El Capitan in person
Florida — Visit the Everglades
Key West — Have a sex on the beach…
Virgin Islands — Work from a beach
Washington — Visit Seattle (Space Needle?)
Paris — Walk Montmartre at night
Grand Canyon — Dangle my feet off of a cliff at the Grand Canyon
Oregon — Hike to Crater Lake
States visited total to 40
General Before List Goals:
Get lifeguard certified
Speak a second language conversationally
Volunteer at a soup kitchen
Bet $50 on black
Foster a puppy or kitten for a week
Help build a Habitat house
Hitchhike
Dumpster dive
Crowd surf
Pink, blue, purple, or orange hair
Parachute, skydive, or bungee
Drive a dune buggy or a trophy truck
Cliff dive
Whitewater kayak or raft
Swim with dolphin, rays, or sharks
Complete a half-marathon either road or trail
Attend Cleveland football and baseball home game
See a Broadway show…on Broadway
Ride in a hot air balloon or blimp
Complete a 60+ mile cycling trip
Weigh-in at 150lbs
Whale watch from a coast
Sleep overnight on a beach
Buy some stocks
Learn to surf
Become handgun proficient
See Rocky Horror Picture Show at midnight showing
Learn 5 songs on the guitar
I did pretty well on my first before list while finishing my late 30s, and when I hit 40 I just carried forward some of the things that were still valid and unchecked. And the crazy factor of my new list went sky-high because I had not only expanded my comfort zone, but also learned about new travel experiences and possibilities that I didn't even know existed before!
How about climbing a live volcano or zip-lining through a real rainforest or working on a seasonal job? Yep. Just a few things from my current "before" list that I couldn't even imagine years ago!
Creating Your Travel…And Life…Before List
Now it's your turn! Grab a piece of paper and get started on your list! (Or you can buy the book and do it in there!) Add to it later when new ideas come up. Here are some suggestions for maximizing this exercise:
1. Spread the love.
Cover different categories like travel, financial, physical, emotional, mental, adventures, etc., so that you are well-balanced!
2. Include cool nuances or details.
For each idea elaborate a little bit even if you decide to change those details when finally living out the moment. For instance, instead of just "Travel to Paris", embellish a bit and write "Travel to Paris — Go to the top of the Eiffel Tower."
3. Add at least 10-15 extras to your before list.
If you're doing 30 before 30, give yourself 40-45 options. 60 before 60? Give yourself 70-75 options. You get the picture. Your life and travel aspirations will change, or you'll simply change your mind. This is natural, so plan for it!
4. Use this as a true brainstorming exercise!
You know the rules of brainstorming, right? Write everything down—nothing is off the table! Give yourself the freedom not to judge the likelihood or validity of doing something or traveling somewhere "crazy" —just write it down!
5. Refine your list later.
You can formalize this list and really narrow things down to your final choices later. I highly suggest creating a document on your computer and in the cloud that you can return to for updating and crossing off travel or general victories as they occur. Print your before list out and post it somewhere so that you can see it every day!
6. Plan to slay it!
I can attest to this. Once you incorporate more and more flexibility and travel into your life, you'll likely be able to plan on checking off multiple items at once. For instance, I finally traveled to Mexico and learned to surf and whale watched from the coast all on the same fairly short trip.
7. Shout from the mountaintops!
For an extra push of support and accountability and possibly a wingman (or woman) to experience things with, let people know about your before list. Post it on social media or just send it to a select few to let them know your intention and that you might be interested on tackling some of them together.
8. Check'em off and celebrate the win!
Literally check off or cross off things from your before when you accomplish them. Write down or document the dates and some details, and then pop some of your bubbly of choice to celebrate!
Don't forget, this is your list! Add to it, and change at will!
Your travel dreams are allowed to change! The bottom line that you'll be more successful at completing things on your before list, bucket list, or wanderlust list—whatever you want to call it—if you keep it in front of you! Good luck!
Cheers!
—Jason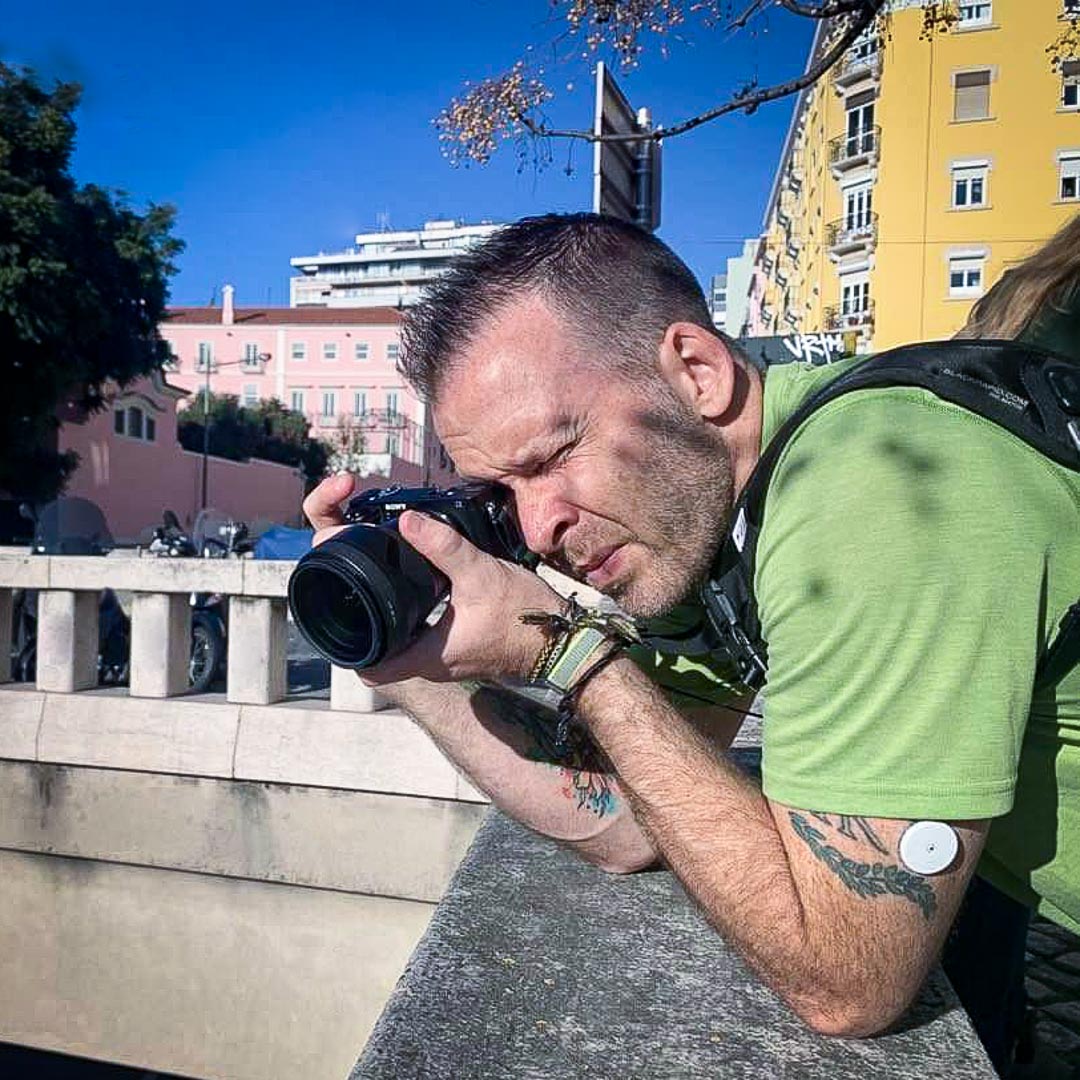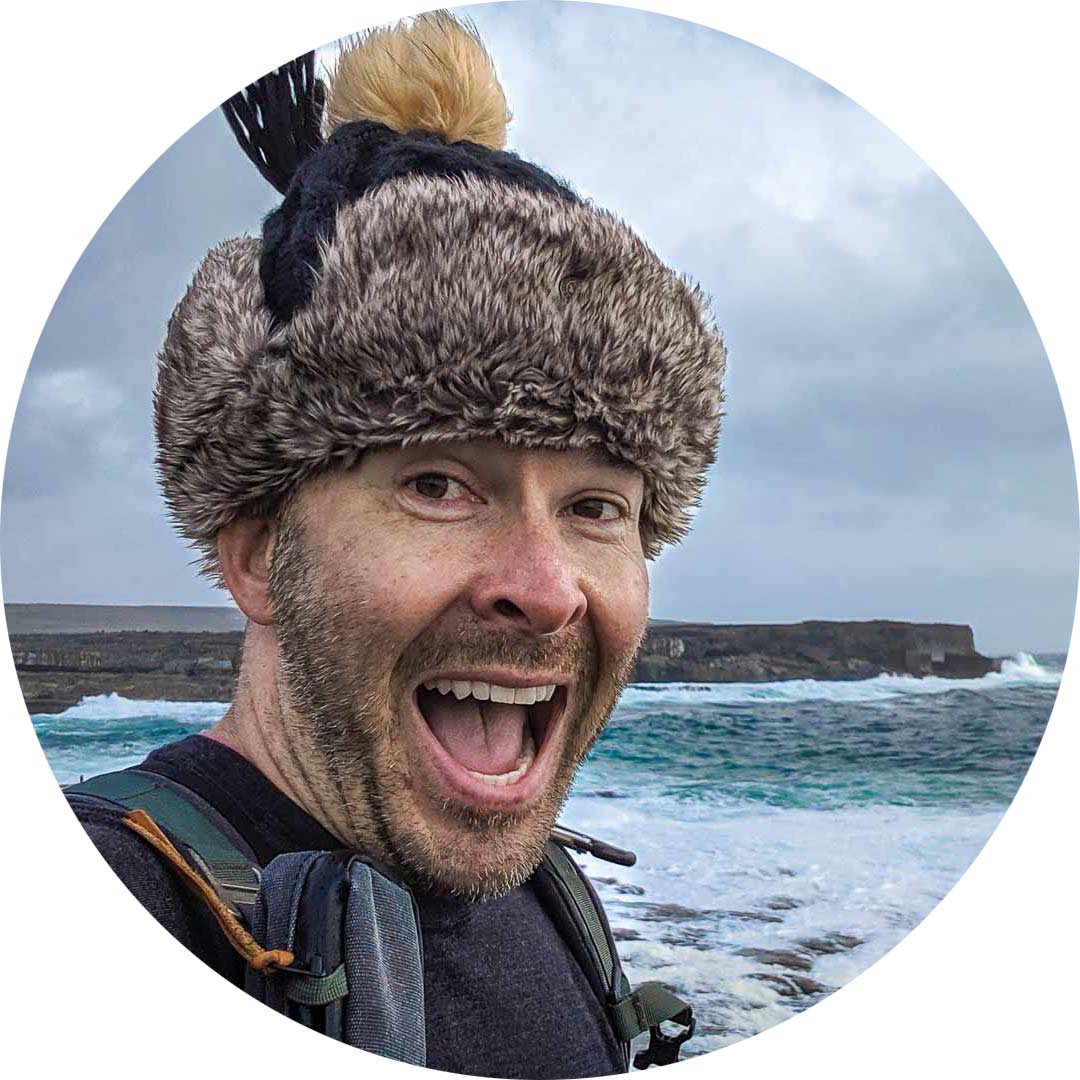 About Jason Robinson
Jason is the author of "The Beginner Traveler's Guide To Going Nomad," as well as the voice behind the words and the eye behind the lens for The Nomad Experiment. "Planning to travel at some point" wasn't actually getting the job done, so nearing 40 he decided to make it a priority, nomatter how scary that was. A few years later—through the pandemic and a type 1 diabetes diagnosis at age 42—now living a life of nomadic travel, he's speaking out to encourage others of any age, or with any serious medical diagnosis, to live an unconventional life.
Travel Planning Tips
Figure out where you are going & how are you getting there…
I suggest using at least 2 to 3 different travel search sites. Start with Skyscanner or Orbitz or Booking …or whatever aggregator site you prefer. Then when you see what airlines to use, check their respective sites for better deals or rewards flights.
Figure out where you're going to stay…
If you're interested in hostels, search Hostelworld or Hostelling International. For longer-term or more private digs, look at Airbnb, VRBO, or you can look for hotel rooms in the links from the search engines listed above.
Get comprehensive travel insurance, or in the least, travel medical insurance if internationally…
Especially with Covid not going anywhere, get covered. Start with an insurance aggregator like Insure My Trip, or with SafetyWing, World Nomads, or another. Then decide what is important to you; trip cancellation, baggage coverage, medical, or all of the above. And get a yearly evacuation plan, since you'll have to get home after your emergency! 
Need more resources? Click here!