What The Heck Is The Schengen Zone? How U.S. Passport Holders Travel Europe For Months On End
What Is The Schengen Zone…And Why I Flew Across The World To See A Dentist
Did you know that getting a tooth pulled and a dental implant in the U.S., with insurance, runs upwards of or above $5000? On the flip side, the same procedure in other countries can cost 1/4 of that. Budapest, Hungary is one of those places. It happens to be part of this formerly mystical concept—well at least to me and many other Americans—called the Schengen Zone in Europe. So what exactly is the Schengen Zone? And how can most U.S. passport holders stay in Europe for almost 6 months a year without a proper Visa?
By the way. All of the photos in this article are originally shot by me…Jason. (Pleased to meet you if it's your first time here.) If you want to see and read more, I would love it if you followed along on Instagram. There you'll find much more photography, travel advice, and occasionally even some words of wisdom about this magical winding road of life.
This site participates in the Amazon Services LLC Associates Program and other affiliate programs and may earn from qualifying purchases. You're never charged more, but it helps out little by little! Check out "Privacy" in the top menu if you need to know more!
First Some Backstory: My First Trip To The Schengen Zone…And My Currently Missing Tooth
Soon after I sold most of my belongings, including my house, I decided to head to Europe for a couple of months. Long story short, I had always wanted to spend time there and there was no time like the present. Oh…and I didn't have almost $6k to spend on replacing a bum molar in the U.S. I had learned about other travelers going to foreign countries to save on as-good-if-not-better healthcare, so now it was my turn to explore my options.
As a fairly noob traveler, I had only been to 3 countries outside of the U.S. up to that point. I had heard of the Schengen Zone, yet honestly didn't really understand it. What I did know was that there were a group of European countries that had an agreement to let travelers flow through their borders fairly freely. Essentially, once a traveler was in the Schengen Zone of countries, they could legally go back and forth without much pomp and circumstance for a really good amount of time. Up to 90 days out of every 180 days without needing to leave the zone. At least with certain passports, the U.S. being one of them.
I kind of winged it. Knowing my trip was only about two months long and that I was well within any windows I needed to worry about. Entering was a matter of showing my passport and letting the border agent know that I was just a tourist traveling from Budapest to Paris and leaving the zone in two months. Easy peasy?
Now. I don't suggest taking that ignorant approach. I'm happy to be your guinea pig though, and show you both the right way and the wrong way to go about things. My way was the wrong way, since I knew enough, but I was still leaving a lot to chance by not fully understanding what I was entering into.
Almost Everything You Need to Understand About The Schengen Zone
I say "almost" because the moment something like this goes into writing, there's something changing. Always reference the newest details about the Schengen Zone by visiting one of the many online resources.
The Schengen Zone is a group of countries, many (…but not necessarily…) from the European Union, working together to promote simpler cross-border travel within the group. It's easier on travelers, thus promoting tourism.
European Union (EU) Schengen Zone Countries
Austria, Belgium, the Czech Republic, Denmark, Estonia, Finland, France, Germany, Greece, Hungary, Italy, Latvia, Lithuania, Luxembourg, Malta, the Netherlands, Poland, Portugal, Slovakia, Slovenia, Spain, and Sweden
Current Non EU Schengen Zone Countries
Iceland, Lichtenstein, Norway and Switzerland
Potential Future EU Schengen Zone Countries
Romania, Bulgaria, Croatia, and Cyprus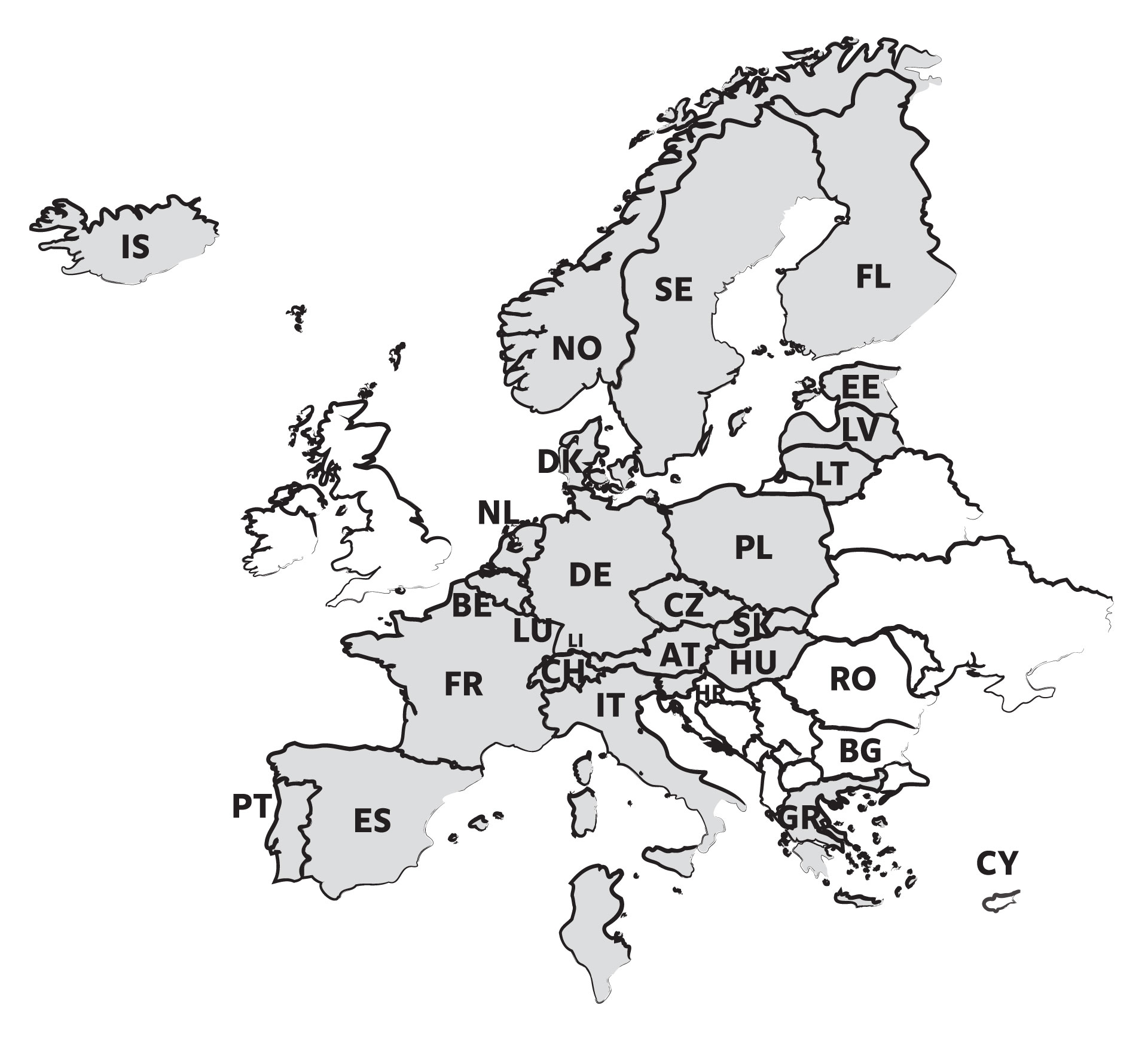 For U.S. citizens entering and exiting the Schengen Zone for tourism, it should be as simple as having the proper identification. A valid U.S. passport that won't expire for more than six months and with the appropriate amount of pages needed for stamps. The amount of days permitted to stay in any mixture of the Schengen zone countries can't exceed 90 days every 180 days, on a rolling basis.
Disobeying Schengen Zone timing laws could mean fines and deportation. Depending on the country and their governments, those could be light or extreme punishments. And as a budget traveler who likes to take advantage of the low cost of some of these countries, getting fined or even banned is not on the top of my to-do list!
READ NEXT: Part 4: Year 1 As a digital nomad – Life Lessons Learned While Solo Backpacking Europe…
Part 5: digital nomad, slow travel life in Queretaro, Mexico. Well, at least for 2 months
The Prettiest F*cking Sintra, Portugal Travel Guide You've Ever Seen—AKA: Isn't It Romanti…cism?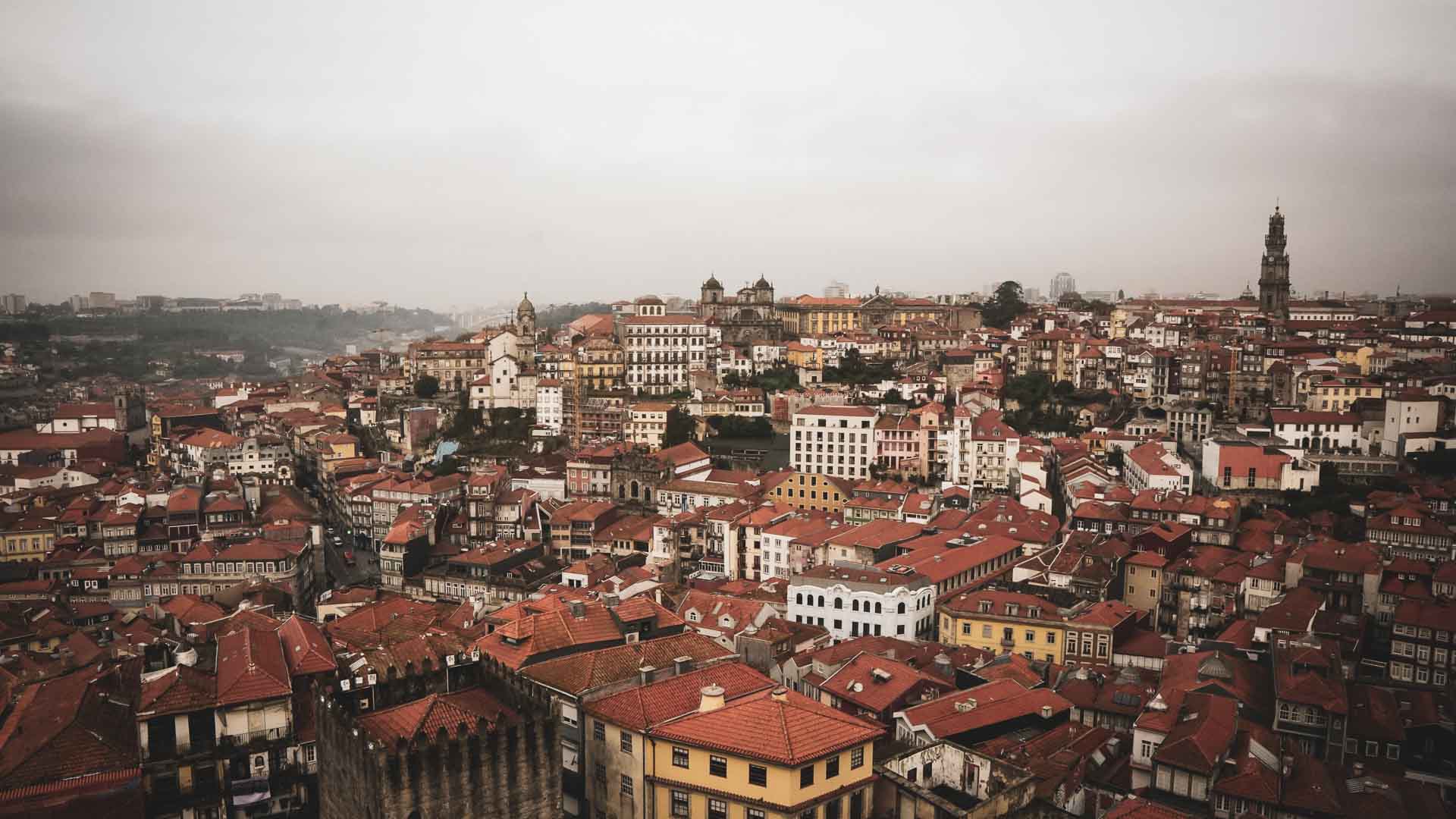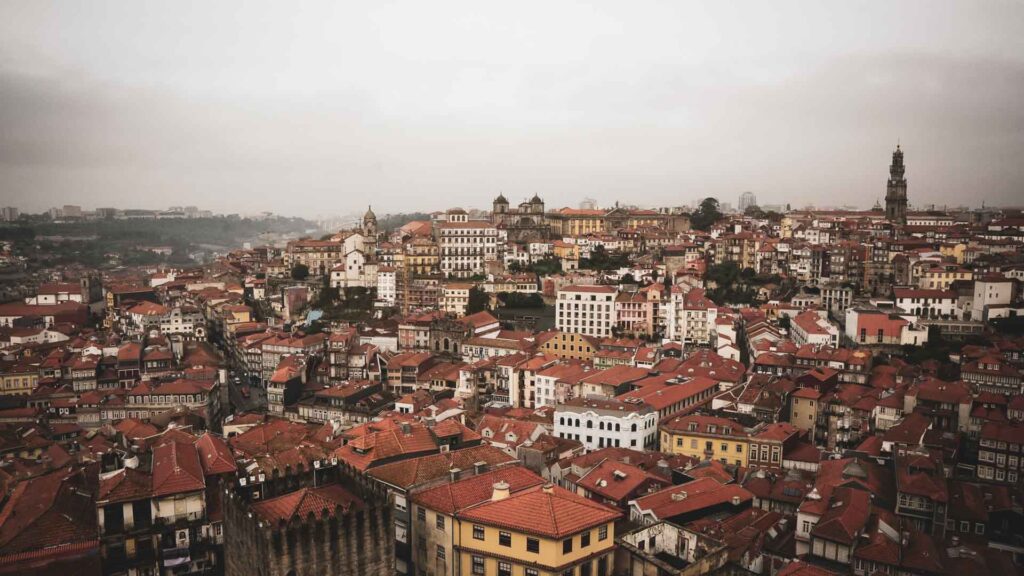 Semantics: Is it a "Schengen Visa?"
Just a little side note here. If you deep dive and do more research to understand the Schengen Zone more, you might notice some confusing terminology out there on the interwebs. A lot of sites refer to the act of or the documentation process of entering the zone as getting a "Schengen Visa," which in my opinion is kind of a misnomer and a bit confusing to a new traveler.
Entering the Schengen Zone requires interacting with a border agent of your arrival country and answering some questions. Questions about why you're visiting, how long you're staying, and maybe some others. Essentially the same types of questions and processes you would get when entering any country. Assuming this goes smoothly and you're admitted, which is likely—unless you're shady—they may add a date stamp to your passport designating when you're entering. This starts—or continues if you've visited recently—your 90-days in 180 days rolling calendar/clock.
A lot of online sources refer to this act as "obtaining a Schengen Visa." With no other shorthand that rolls off the tongue, it's easy to use this term. But it's really "visa-free" when you compare it to other travel visas where there is an actual, formal application process with much more paperwork to do and hoops to jump through. And if you want to stay in the Schengen Zone longer than the 90 days of each 180, you would actually have to apply for a visa. See. Confusing.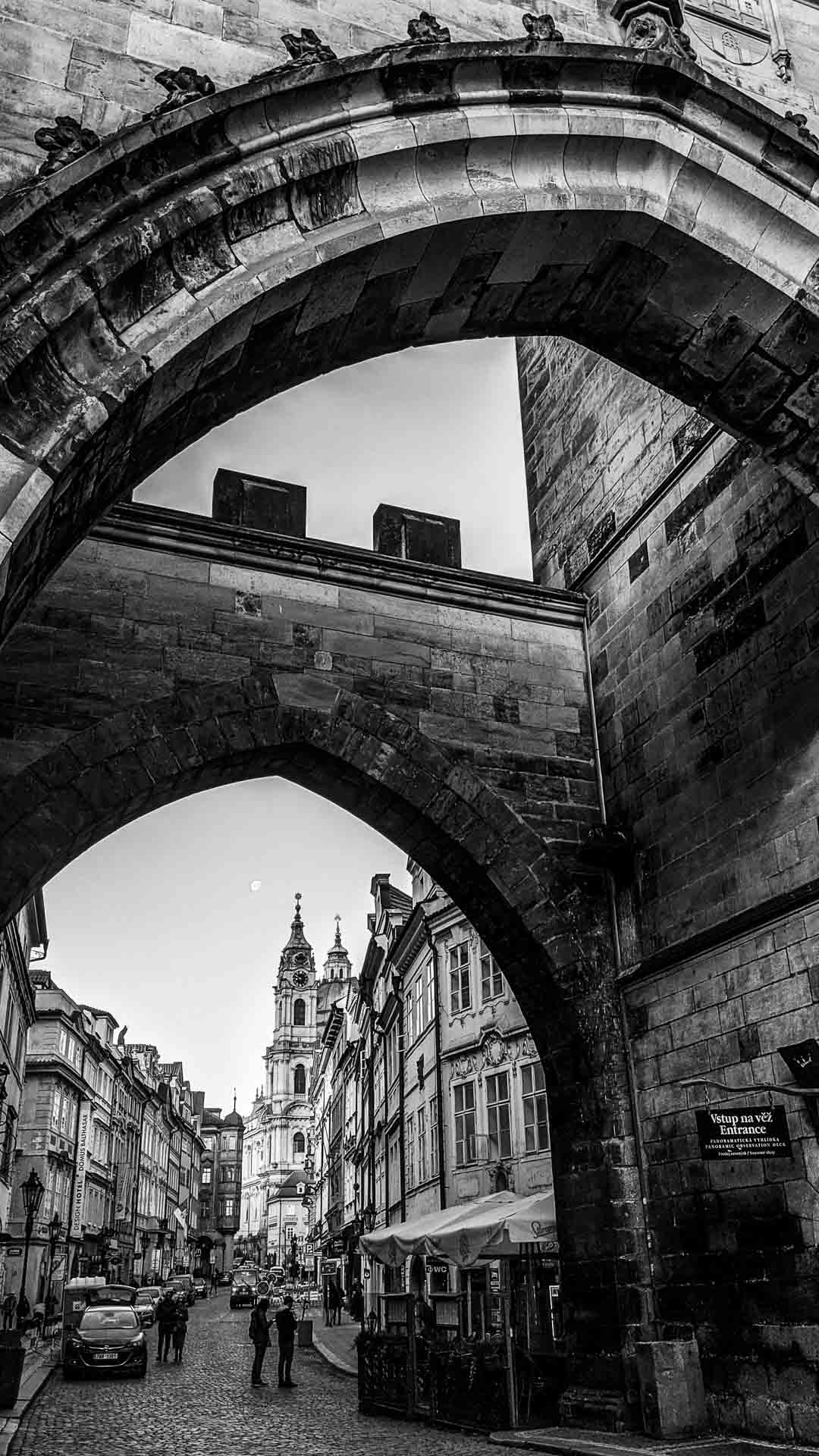 Other Countries And Areas Around The World Have Similar Visa-Free Rules
Does the idea of the Schengen Zone light a fire in you with regards to how much freedom you might have to travel the world long-term? Well, you'll be happy to know that there are plenty of other places where this type of option exists. Many, many countries allow certain passport holders to explore (read: live in) their country legally for extended amounts of time before exiting. And many of them allow for immediate reentry upon exit that resets the clock!
Countries like Georgia and Albania can allow for up to a year of travel within the country before needing to exit and re-enter to "reset" the clock. Mexico and Panama allow for 180 days before an exit/enter reset is needed. Argentina, Costa Rica, Chile, Taiwan and others allow for up to 90 days before a reset is needed. And these are just a few examples!
Now, regardless, you need to do your homework to make sure your individual passport and circumstances stack up appropriately for wherever you want to go. And realize that at any time, any immigration agent at the border has the ability to deny you entrance. Or at least require more details, regardless of possession of a valid passport.
Cheers!
-Jason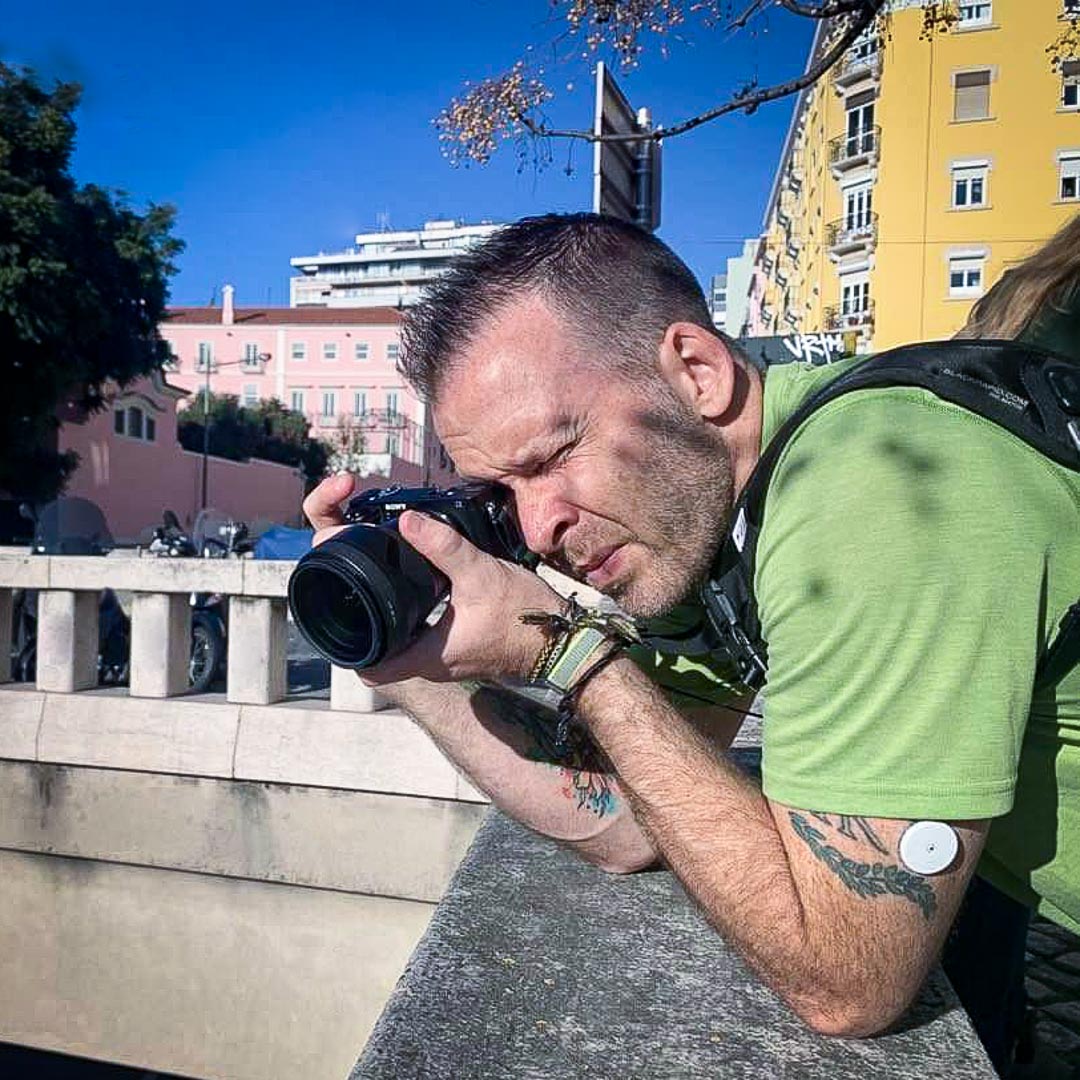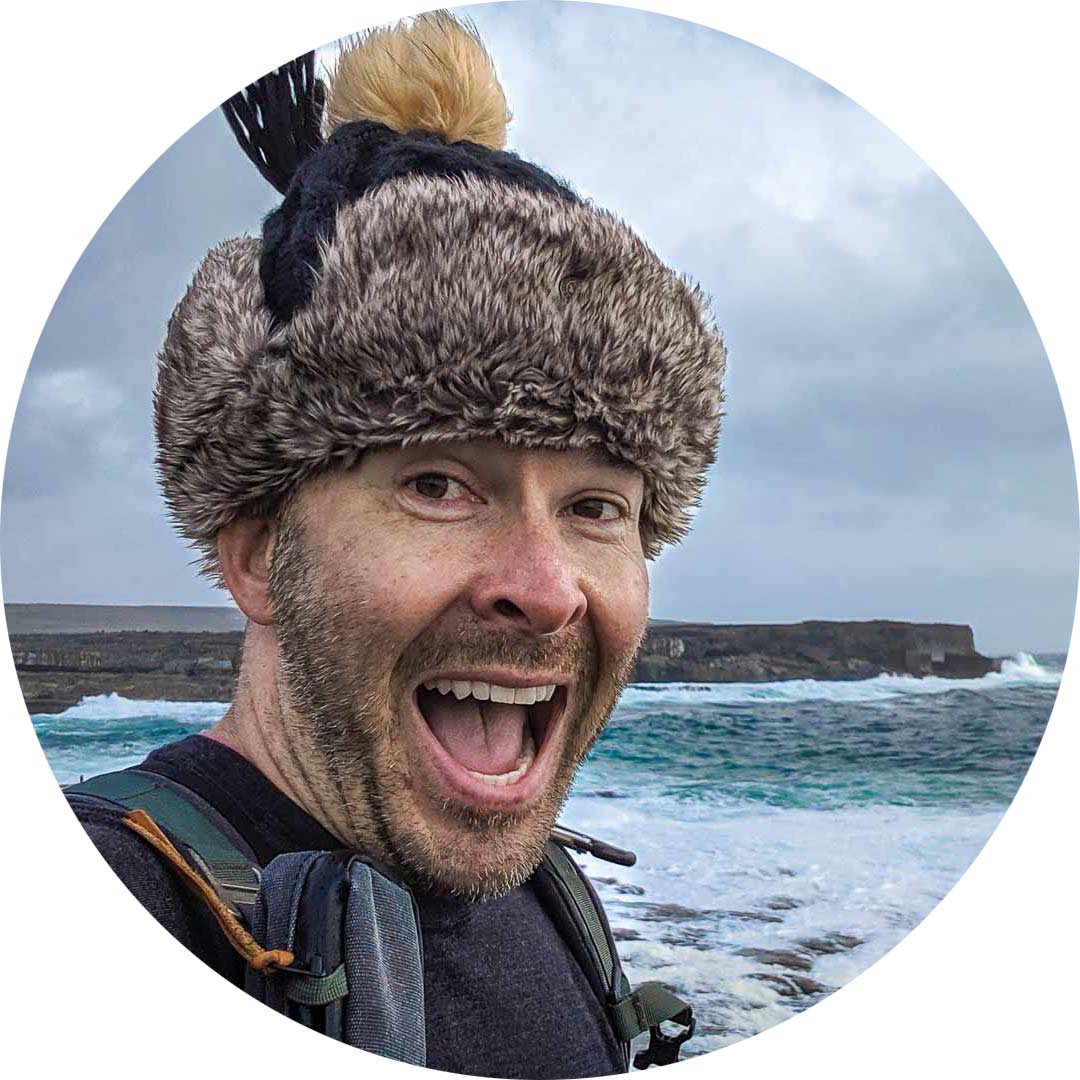 About Jason Robinson
Jason is the author of "The Beginner Traveler's Guide To Going Nomad," as well as the voice behind the words and the eye behind the lens for The Nomad Experiment. "Planning to travel at some point" wasn't actually getting the job done, so nearing 40 he decided to make it a priority, nomatter how scary that was. A few years later—through the pandemic and a type 1 diabetes diagnosis at age 42—now living a life of nomadic travel, he's speaking out to encourage others of any age, or with any serious medical diagnosis, to live an unconventional life.
Travel Planning Tips
Figure out where you are going & how are you getting there…
I suggest using at least 2 to 3 different travel search sites. Start with Skyscanner or Orbitz or Booking …or whatever aggregator site you prefer. Then when you see what airlines to use, check their respective sites for better deals or rewards flights.
Figure out where you're going to stay…
If you're interested in hostels, search Hostelworld or Hostelling International. For longer-term or more private digs, look at Airbnb, VRBO, or you can look for hotel rooms in the links from the search engines listed above.
Get comprehensive travel insurance, or in the least, travel medical insurance if internationally…
Especially with Covid not going anywhere, get covered. Start with an insurance aggregator like Insure My Trip, or with SafetyWing, World Nomads, or another. Then decide what is important to you; trip cancellation, baggage coverage, medical, or all of the above. And get a yearly evacuation plan, since you'll have to get home after your emergency! 
Need more resources? Click here!