Charlotte, NC USA: Murals & Street Art in NoDa – A Baker's Dozen of Badass #01
The NoDa Area Of Charlotte, NC Is An Ever-Changing Canvas For Local Mural Artists
I recently spent a morning bumping around NoDa, the art district in Charlotte, NC, checking out all of the rad street art, graffiti, and murals. There are literally dozens and dozens all within about a square 1/4mi. Now, it's virtually impossible for me to get every piece of awesome crammed into this article, so you definitely need to head over there yourself when you make it to the Queen City.
And if I missed anyone or tagged anyone wrong, feel free to reach out to me and I'll get it straightened out and updated on here!
1. The NC Academy Of Art Building – Osiris Rain
This thing is literally larger than life. Easily more than 75ft wide and 15-20ft tall, this mural on the side of The North Carolina Academy of Art is worth taking in. Check out the attention to detail on those petals floating the entire wall. @osirisrain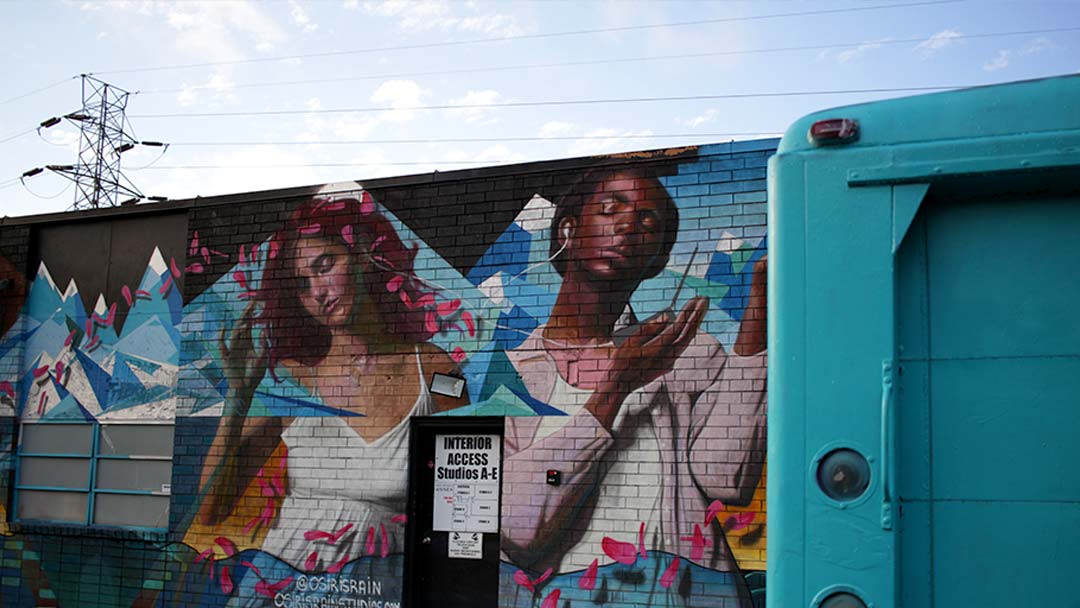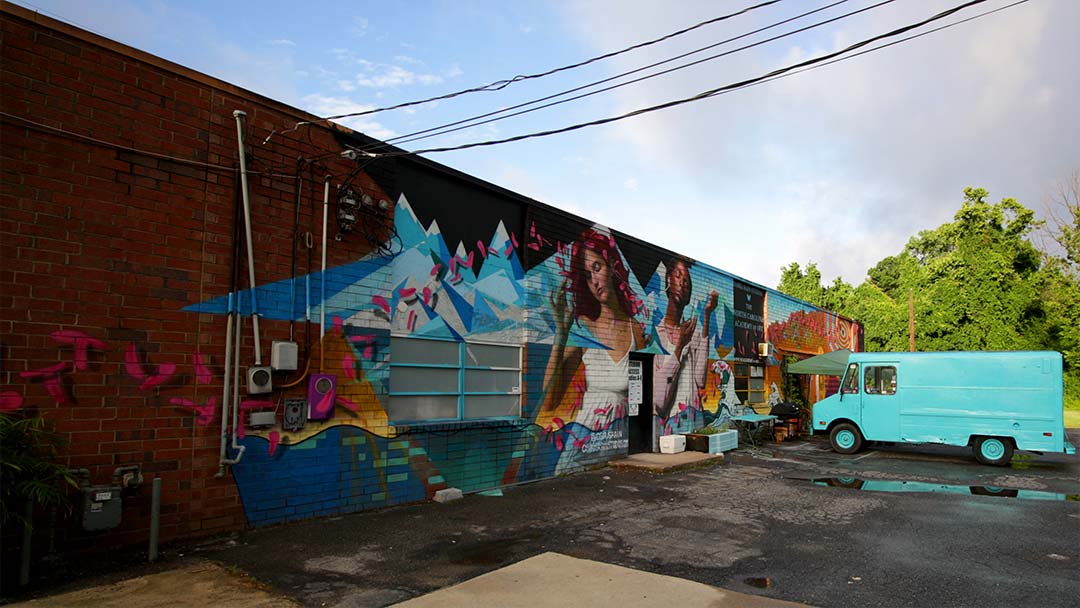 Another big one, this adorns the side of a 4/5 story building, gazing out over the skyline of the Queen city. This mural is quite a few years old and still has some pretty amazing pops of color going on. Pretty sweet whiskey shop underneath too…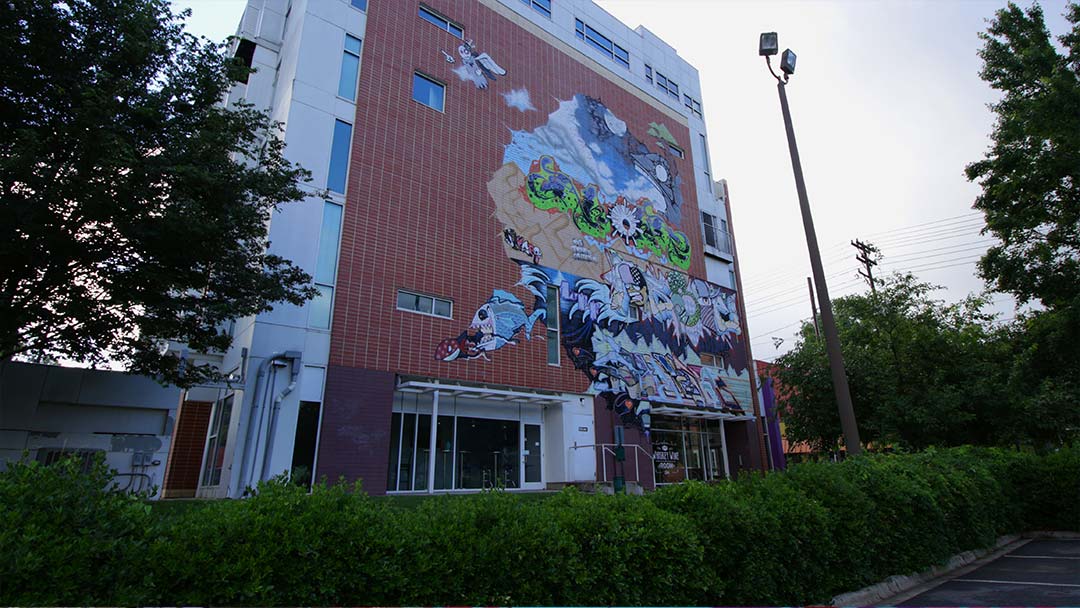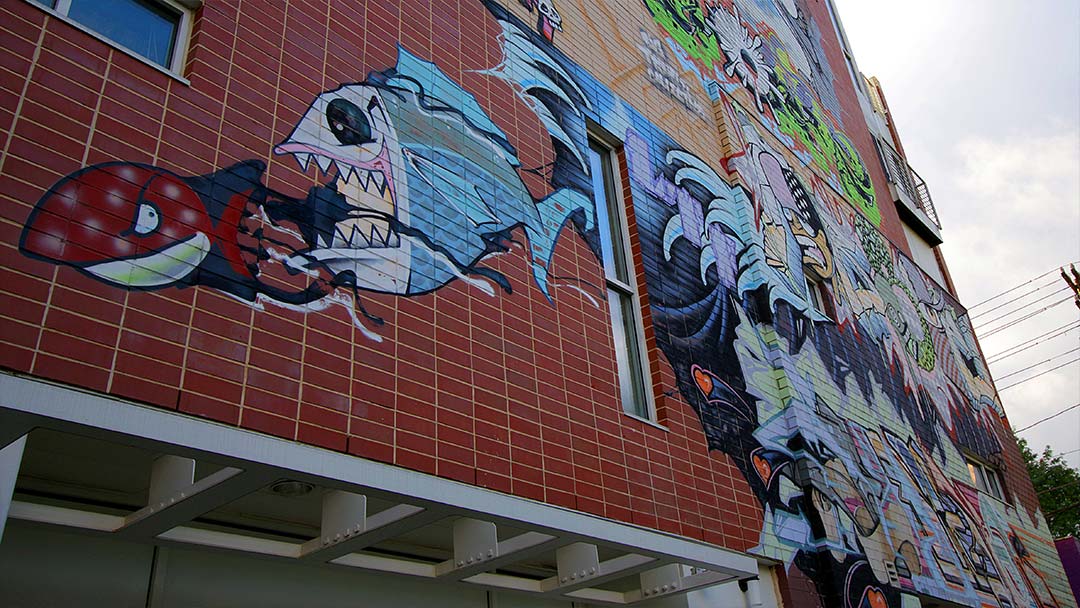 3. The Side Of Jack Beagle's Bar – William Puckett
William is kind of a staple around NoDa and the Charlotte area, and has quite a few murals to be found. This one's dating back quite a few years, but I understand that the new patio between Beagle's and the old Salvador's Deli will have this one on display. William Puckett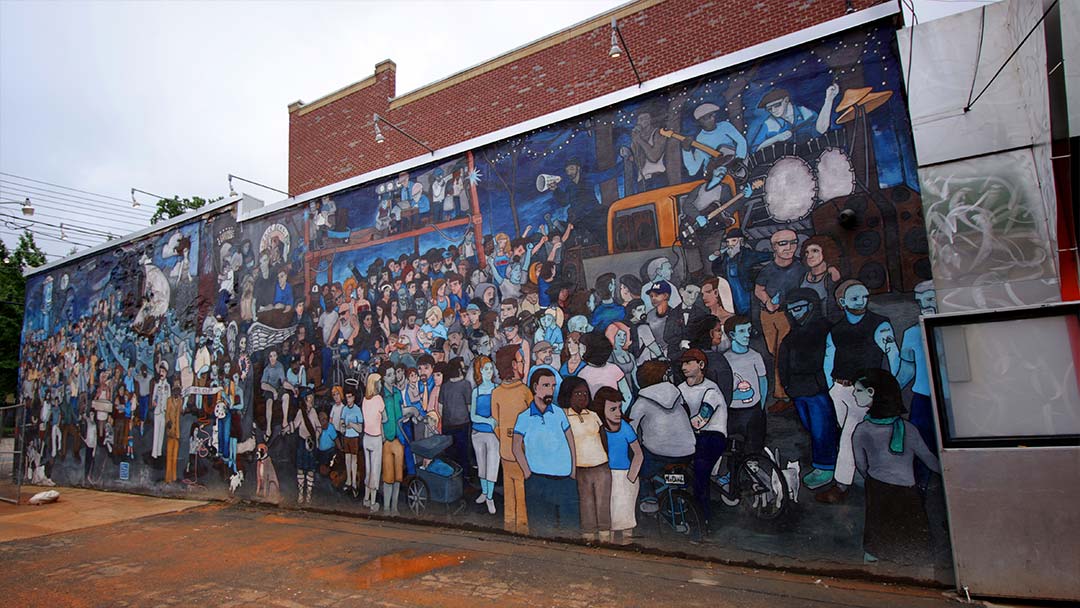 4. The Side Of 501 Expert Tattoos —Tom Michael
This beaut covers the entire side of the Expert Tattoos building. Rumor has it this was Tom's biggest mural to date. Hopefully he's just getting started.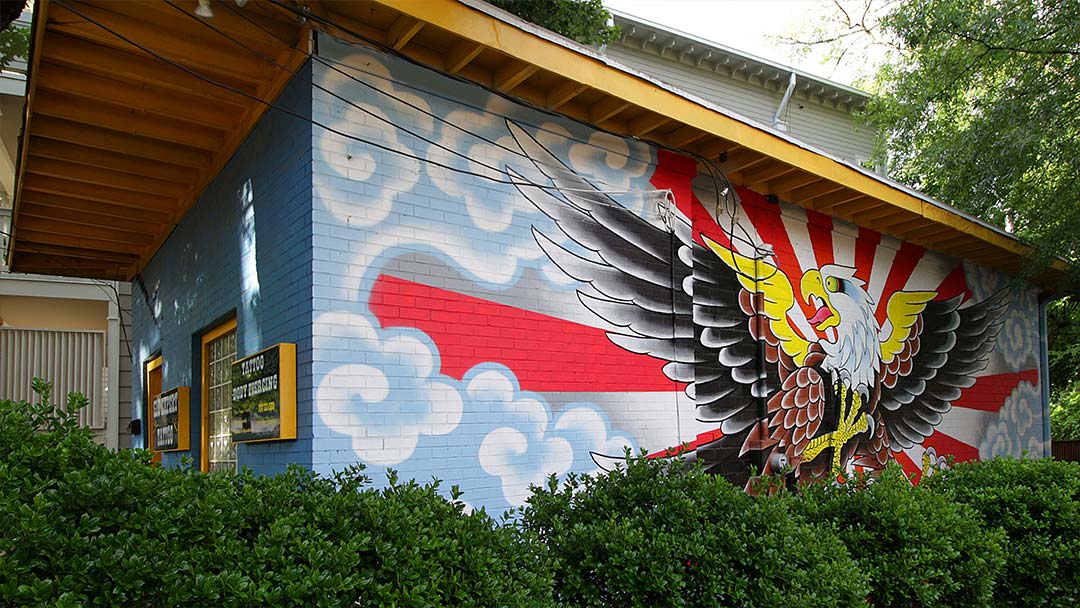 5. Boudreaux's Restaurant – Jon Norris
You might actually miss this one if you're not looking. It's only about 4-5ft wide, running up the corner wall at the entrance of Boudreaux's restaurant. But get underneath of this thing and look up at that "ugly" bird's nest of a light pole to see things a little differently.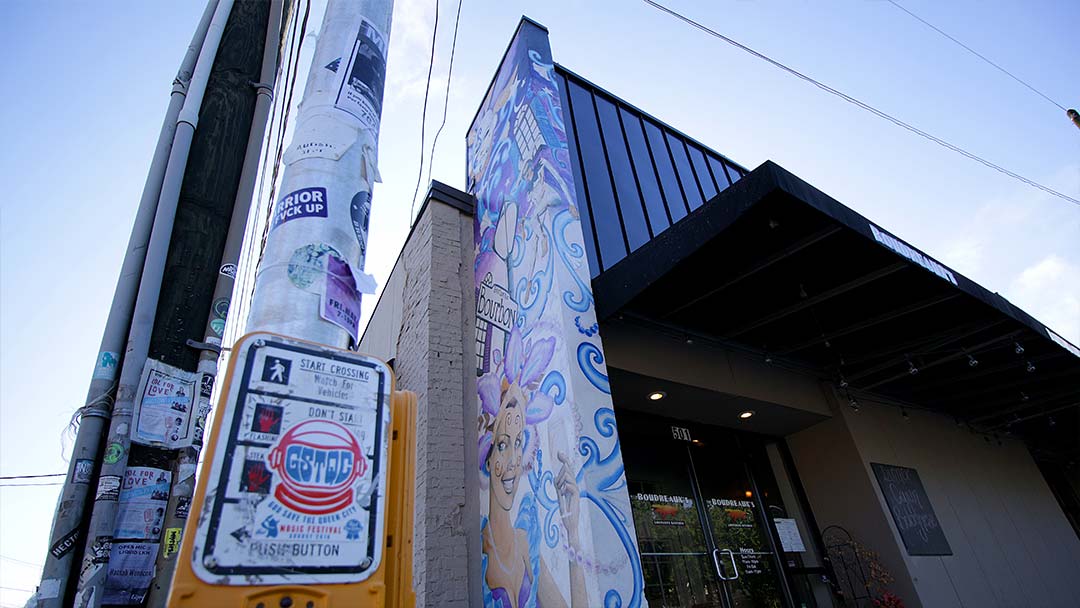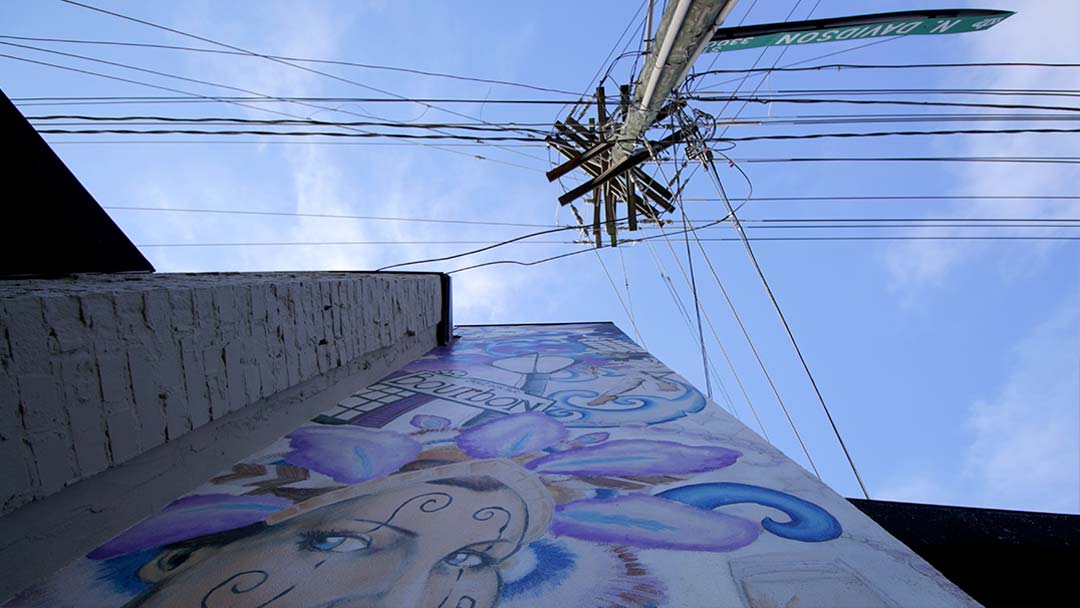 Again, William has been busy. The Neighborhood Theatre, a NoDa institution, has been adorned with many murals over the years, so there's no telling how long this one will be up. Right across from the Smelly Cat Coffeehouse, which fortunately just has delicious coffee and whatnots, and no stinky felines…that I'm aware of. William Puckett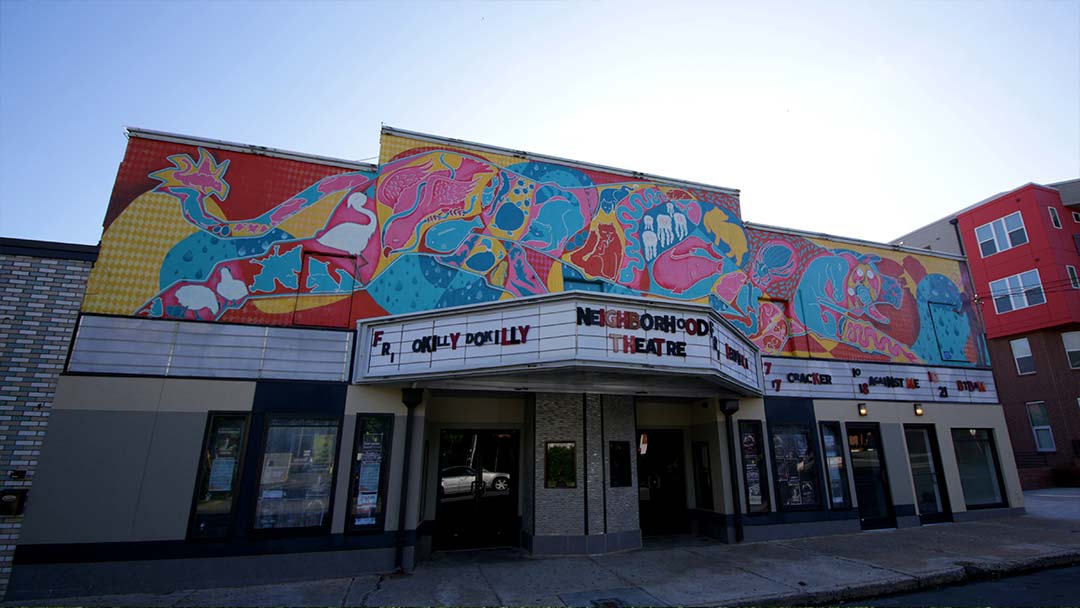 READ NEXT: Mural & Graffiti Eyegasms: The Denver RiNo Arts District "Crush Walls" (Video)
Mexico: Murals & Graffiti in Mexico City – A Baker's Dozen of Badass #02
Mexico: Murals & Street Art of Oaxaca – A Baker's Dozen of Badass #04
7. The Dumpster Behind Pura Vida Art & Fu's Tattoos…R.I.P. – Osiris Rain
So you think a dumpster is an odd spot for art? Well, I tend to think it's pretty rad if you're trying to make the world a more beautiful place. The paint was still wet on this one. While you're there, swing around the front and check out the worldly goods at Pura Vida Worldly Art. Osiris Rain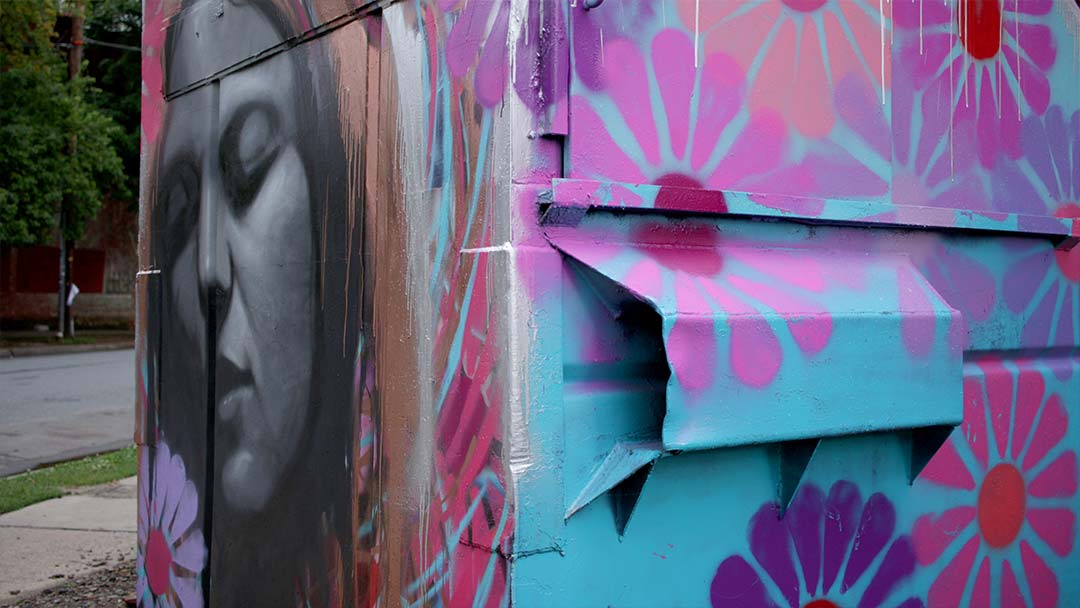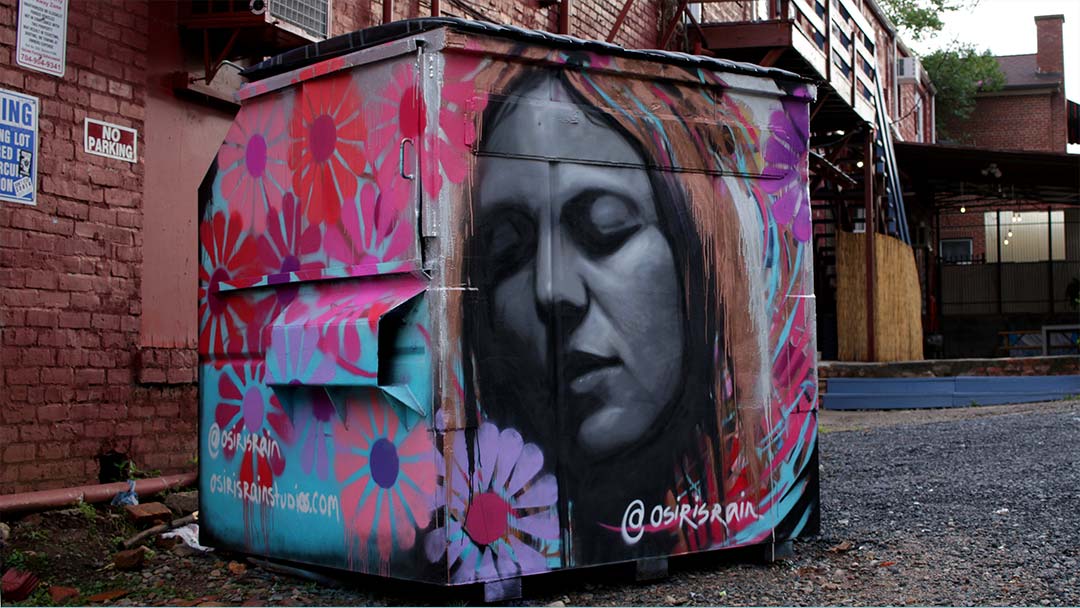 8. The Corner Of 36th & North Davidson – Rosalia Torres Weiner
This one's staring at you while you stand at Boudreaux's or Salud, and covers the outside wall of the Blind Pig. There's a lot going on in this one, so get a bit closer and take your time.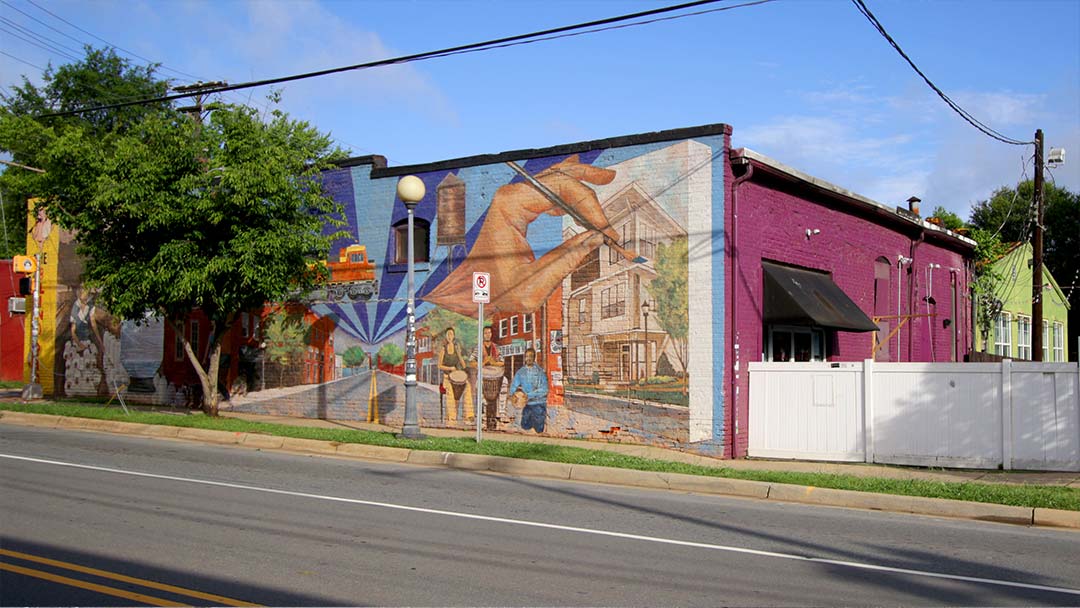 9. E. 34th St. & North Davidson — ?
Not sure who's in charge here, but I like their style. These abandoned fish are swimming around the base of one of the many eclectic houses found throughtout NoDa's neighborhood streets. Make sure you step off the path of these murals and into the neighborhood for more visual deliciousness.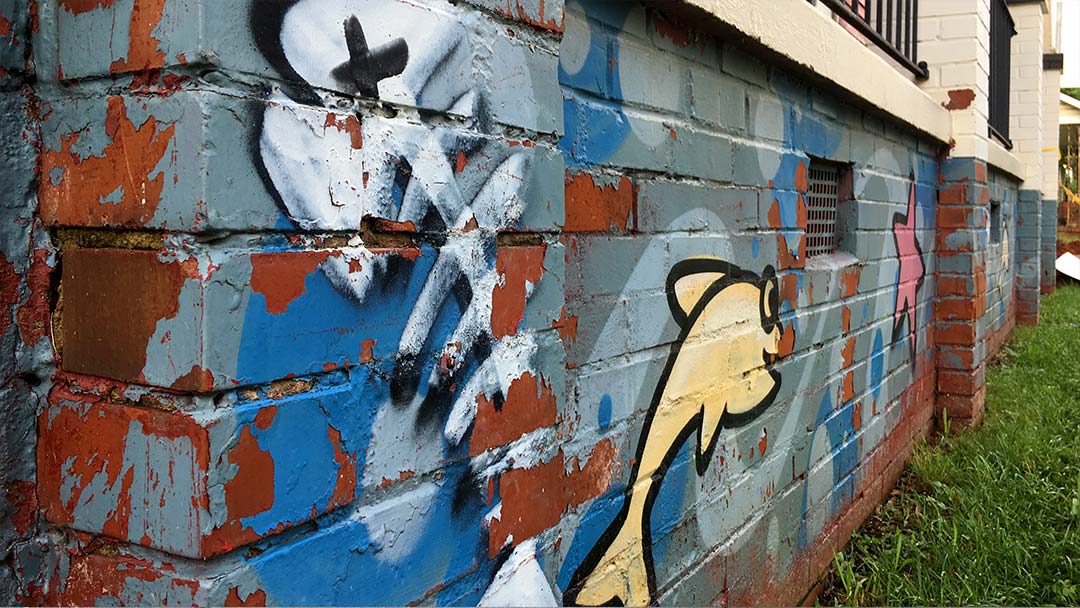 10. Ink Floyd – Multiple Artists
Ink Floyd is a kickin' little screen printing shop in Charlotte, and I've been lucky enough to work with them for years now, on dozens of projects. They're keeping it real inside and outside of the shop and rotating artists when they can. I'll let you dive in to check out these folks: Skull – @NightWatchStudios & @Tallboy666; PBR Bottle – @two_dimes; PBR Ad Guy – @guscutty; B/W mural on front of bldg. – @kitschworth; All curated by – @permanent_vacation_crew; Sponsored by – @pbr_art@pabstblueribbon 
The NoDa Company Store has their entire dojo wrapped with this mural by Matt Moore and Matt Hooker. Details for days, so head inside and grab a beer, hunker down on the patio, and take it all in. Matt Moore & Matt Hooker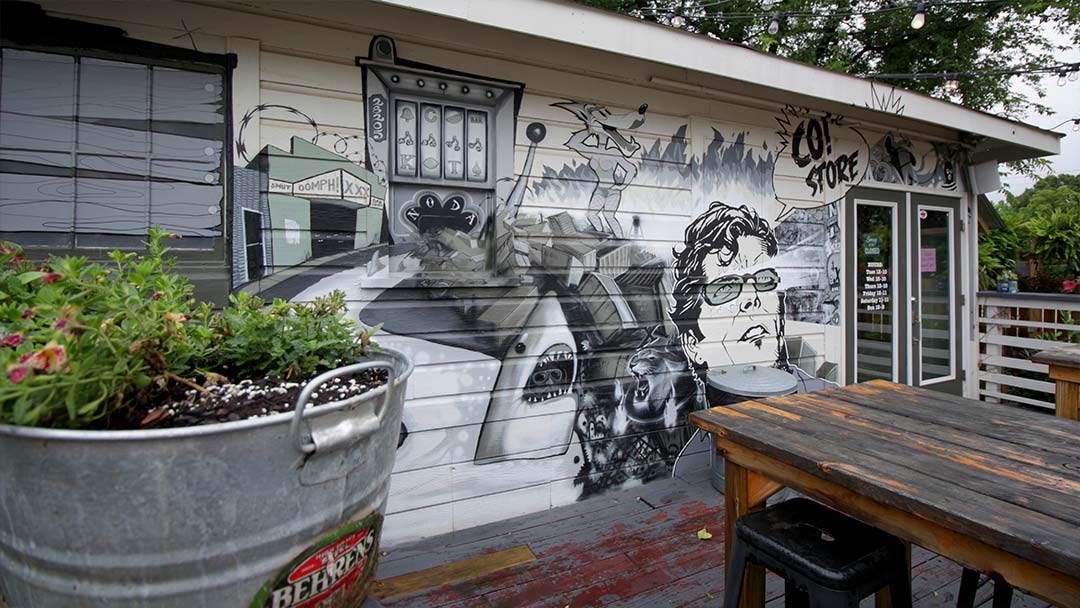 12. The Basement – Mike Wirth & Friends
Check out the Basement in Noda and you'll get 6-7 doses of different artists lining the walls. (See the video up top for more.) There's also a pretty sweet barber shop hiding in the back, in case you need to get that wig split or just want to stop in for a game of pool and to chat. Mike Wirth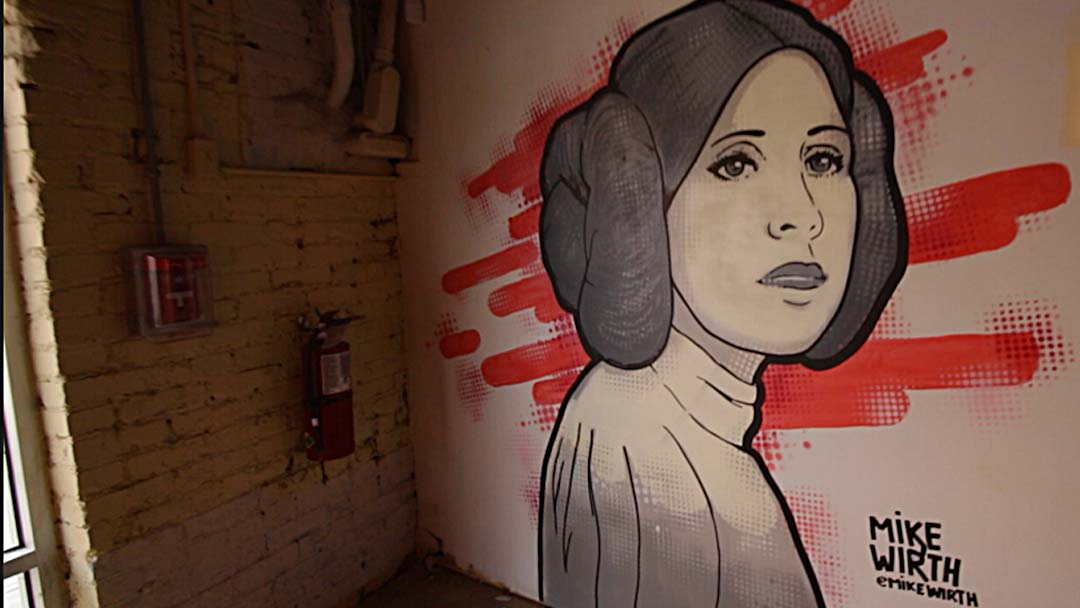 Yes, you've probably heard me talk about Salud Beer Shop before. They've been rocking the block with delicious pours and a kick ass bottle shop for years now, and they've now taken over the second floor and creating a Cerveceria?!
Between that, Fud at Salud's Wafflewiches, small batch sours, and all of the bad ass murals adorning the walls inside and out, you may want to end your tour of NoDa here too. Make sure you watch the video and check out the entire hallway painted floor to ceiling.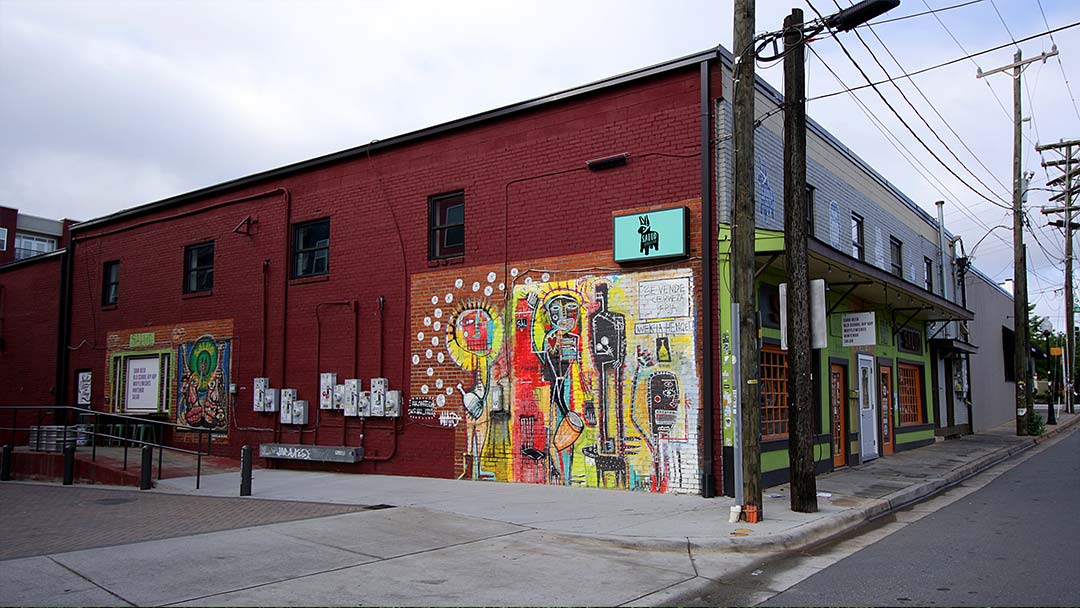 Above: Nick Garris (left) & Nico Amortegui (right)
READ NEXT: Mexico: The Colors of Oaxaca – A Baker's Dozen of Badass #03
Part 5: digital nomad, slow travel life in Queretaro, Mexico. Well, at least for 2 months.
2 Months in Queretaro, Mexico: My Favorite Centro Restaurants & Food…for $2-20USD/meal!
Join the email list to stay in the loop on new releases!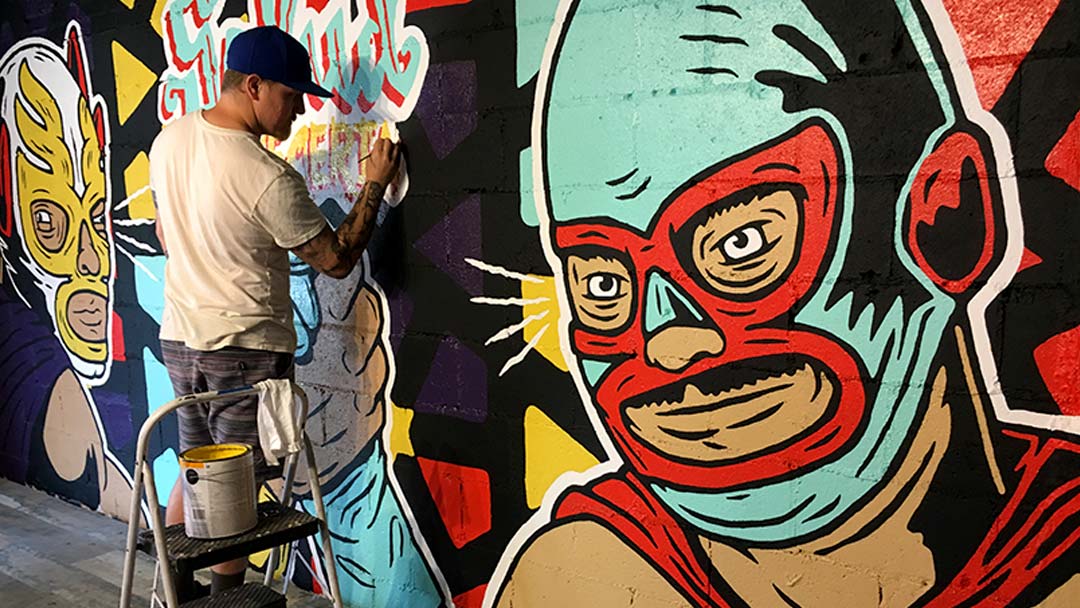 Brett Toukatly finishing off the mural upstairs at Salud Cervaceria while I was there.
OK. Now Get Out There And Do Some Walking!
Cheers!
— Jason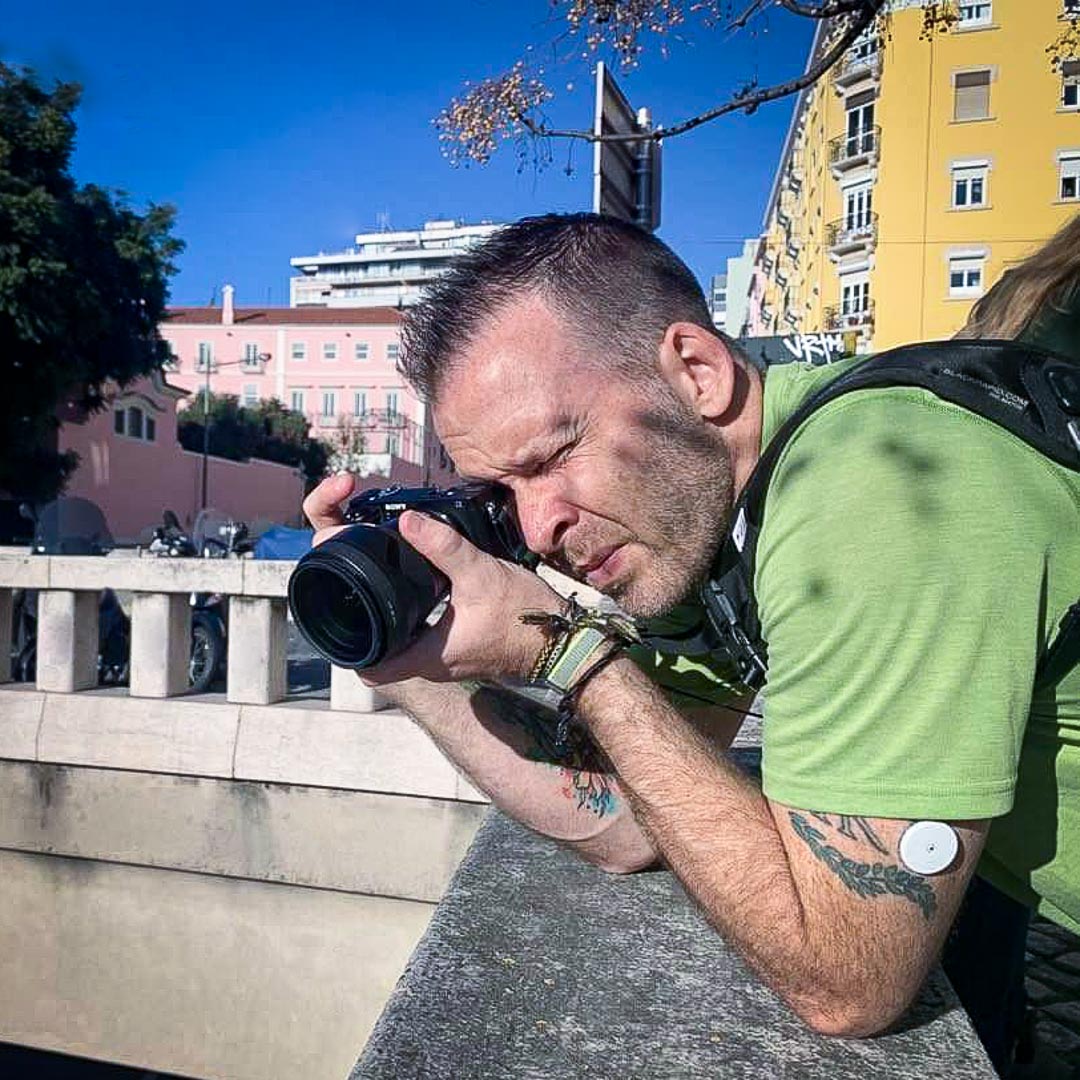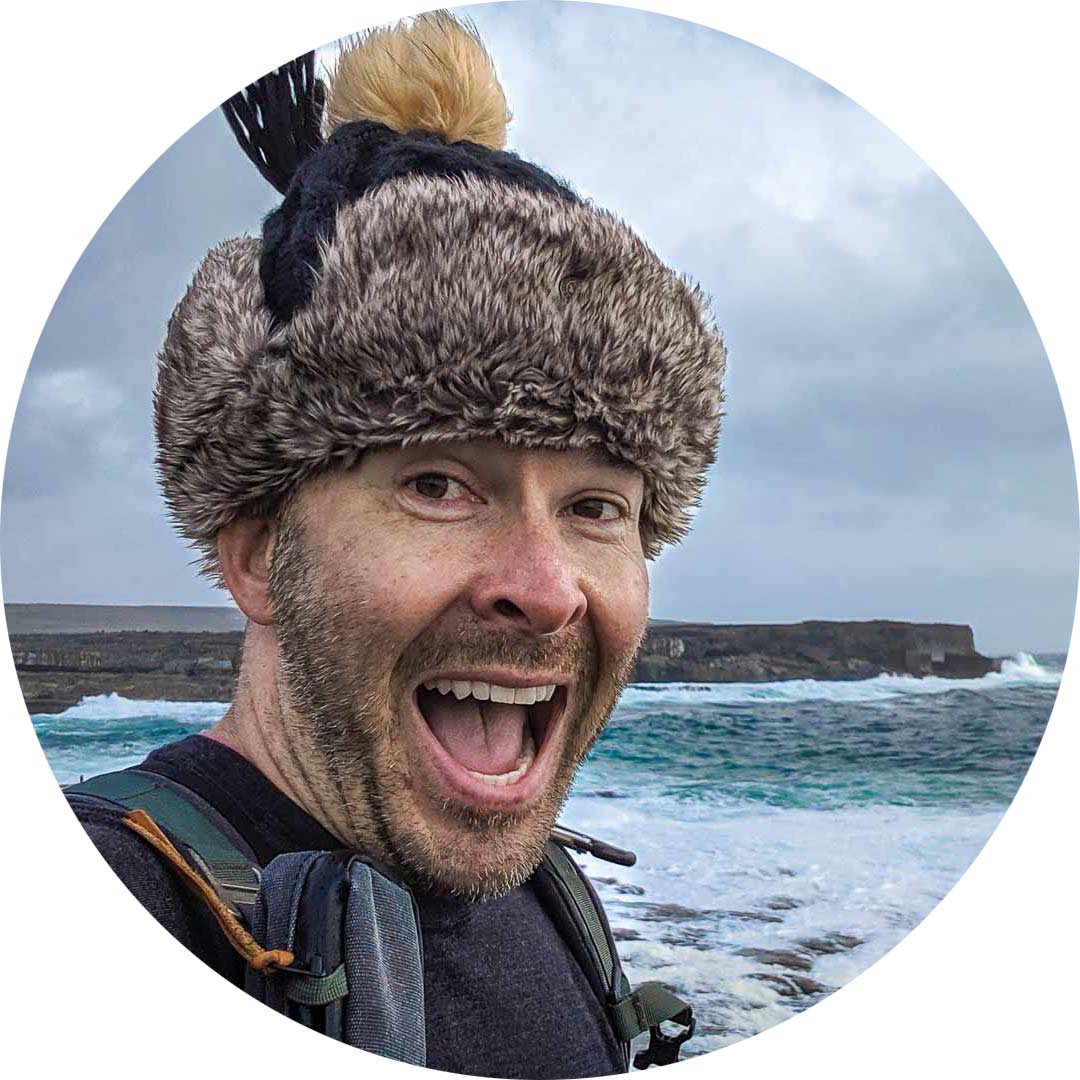 About Jason Robinson
Jason is the author of "The Beginner Traveler's Guide To Going Nomad," as well as the voice behind the words and the eye behind the lens for The Nomad Experiment. "Planning to travel at some point" wasn't actually getting the job done, so nearing 40 he decided to make it a priority, nomatter how scary that was. A few years later—through the pandemic and a type 1 diabetes diagnosis at age 42—now living a life of nomadic travel, he's speaking out to encourage others of any age, or with any serious medical diagnosis, to live an unconventional life.
Travel Planning Tips
Figure out where you are going & how are you getting there…
I suggest using at least 2 to 3 different travel search sites. Start with Skyscanner or Orbitz or Booking …or whatever aggregator site you prefer. Then when you see what airlines to use, check their respective sites for better deals or rewards flights.
Figure out where you're going to stay…
If you're interested in hostels, search Hostelworld or Hostelling International. For longer-term or more private digs, look at Airbnb, VRBO, or you can look for hotel rooms in the links from the search engines listed above.
Get comprehensive travel insurance, or in the least, travel medical insurance if internationally…
Especially with Covid not going anywhere, get covered. Start with an insurance aggregator like Insure My Trip, or with SafetyWing, World Nomads, or another. Then decide what is important to you; trip cancellation, baggage coverage, medical, or all of the above. And get a yearly evacuation plan, since you'll have to get home after your emergency! 
Need more resources? Click here!