Mexico: Murals & Graffiti in Mexico City – A Baker's Dozen of Badass #02
Want to travel to Mexico City? If you like Street Art & Murals You Won't Be Disappointed!
Mexico City, Mexico is a concrete jungle full of cathedrals, museums, parks, food, and everything else you could possibly think a city of over 20 million people could supply. And Mexico City is chock full of cool murals, graffiti, and street art! I stumbled upon Calle Regina one evening and got an unexpected yet welcome visual fluffer. Then I went back in daylight so I could properly shoot all of the visual deliciousness in the daylight…for you!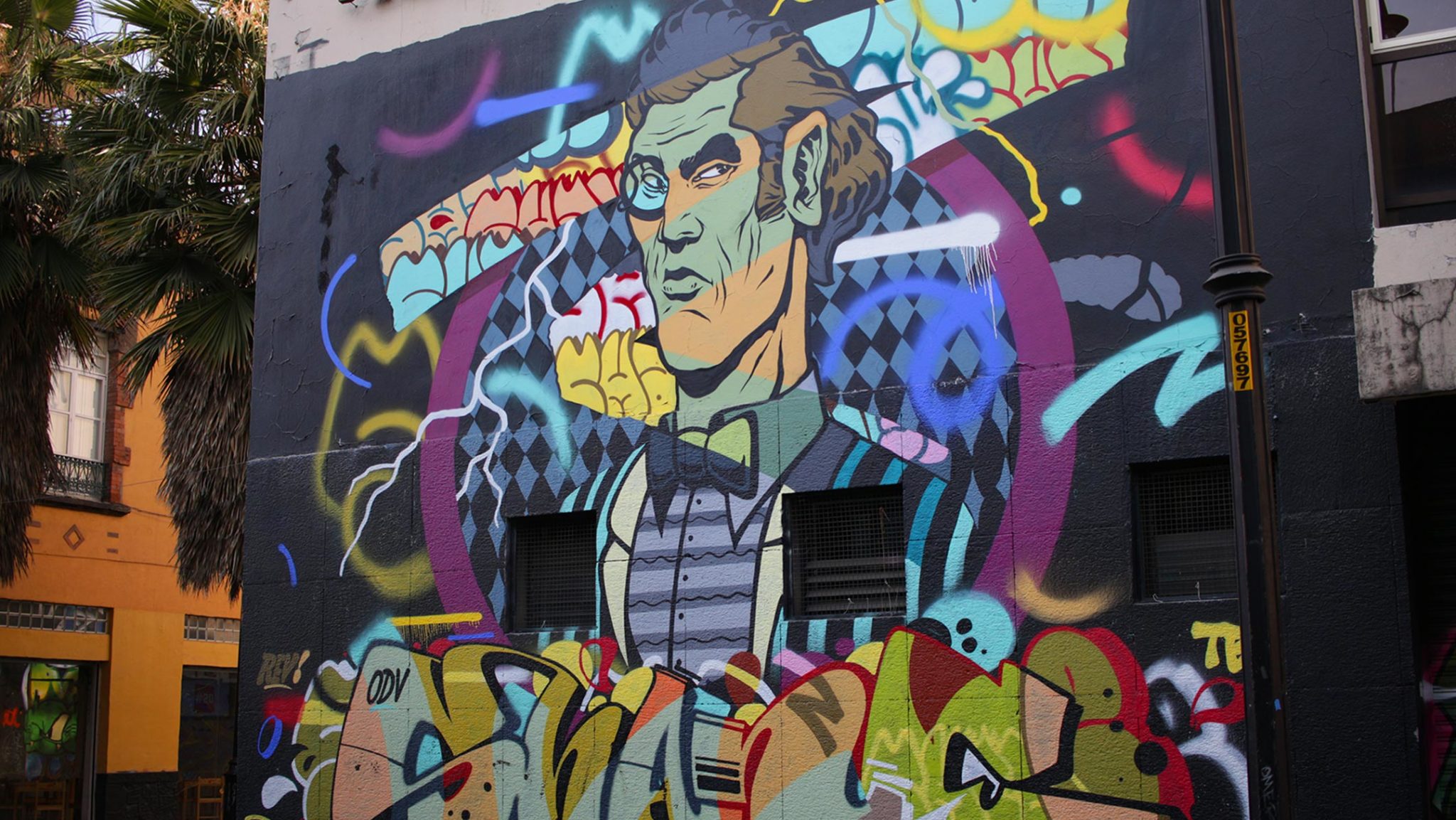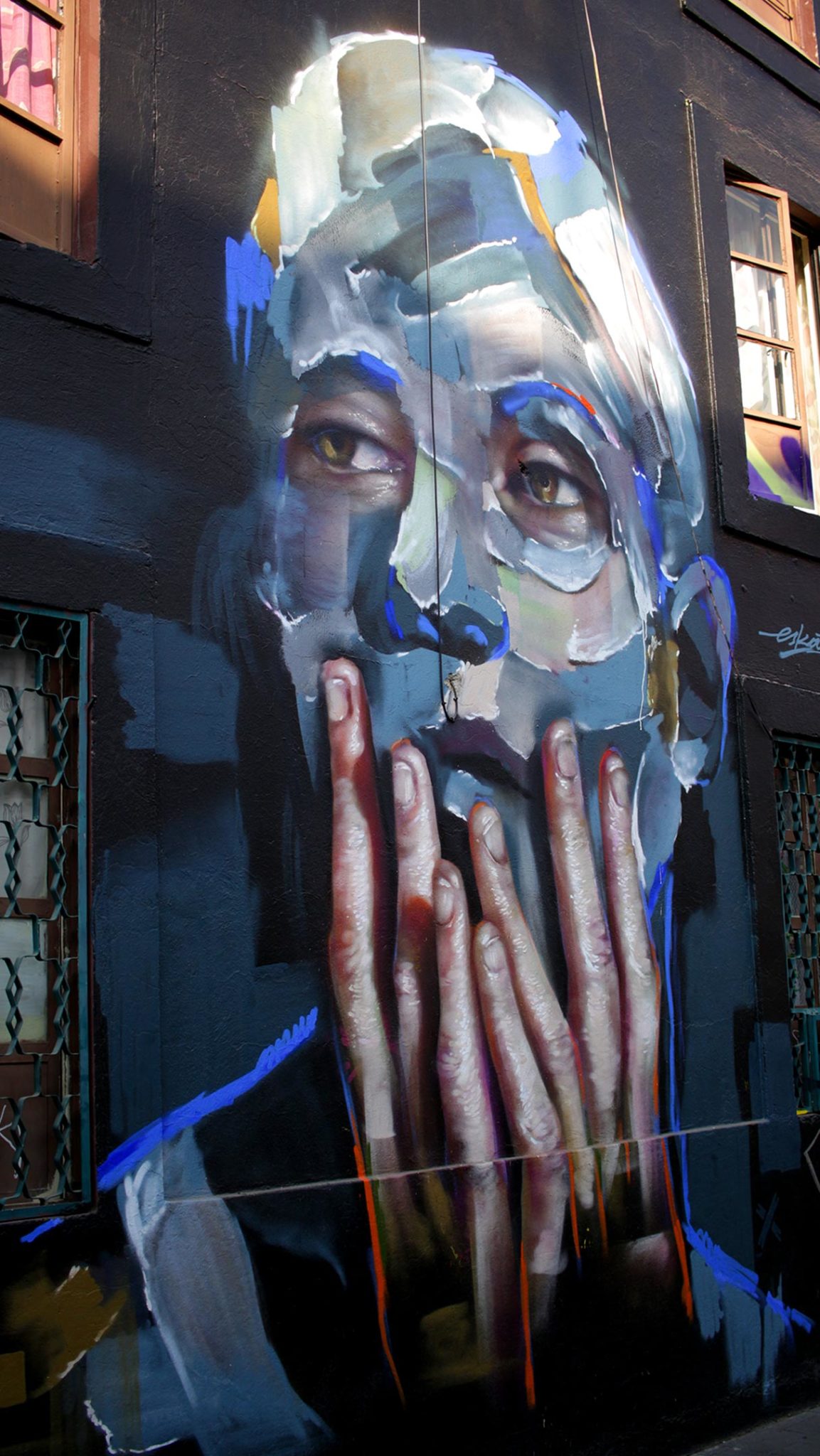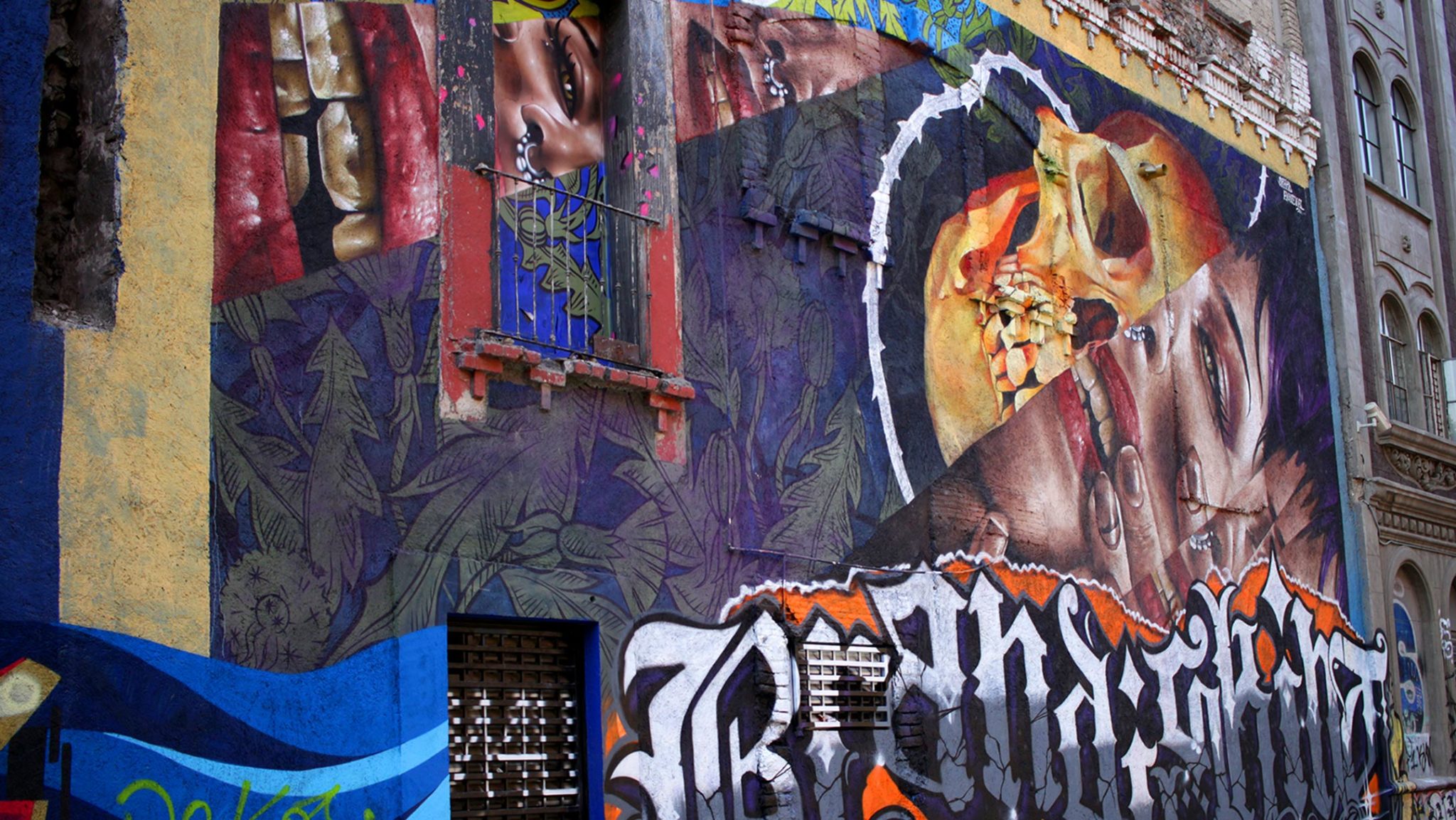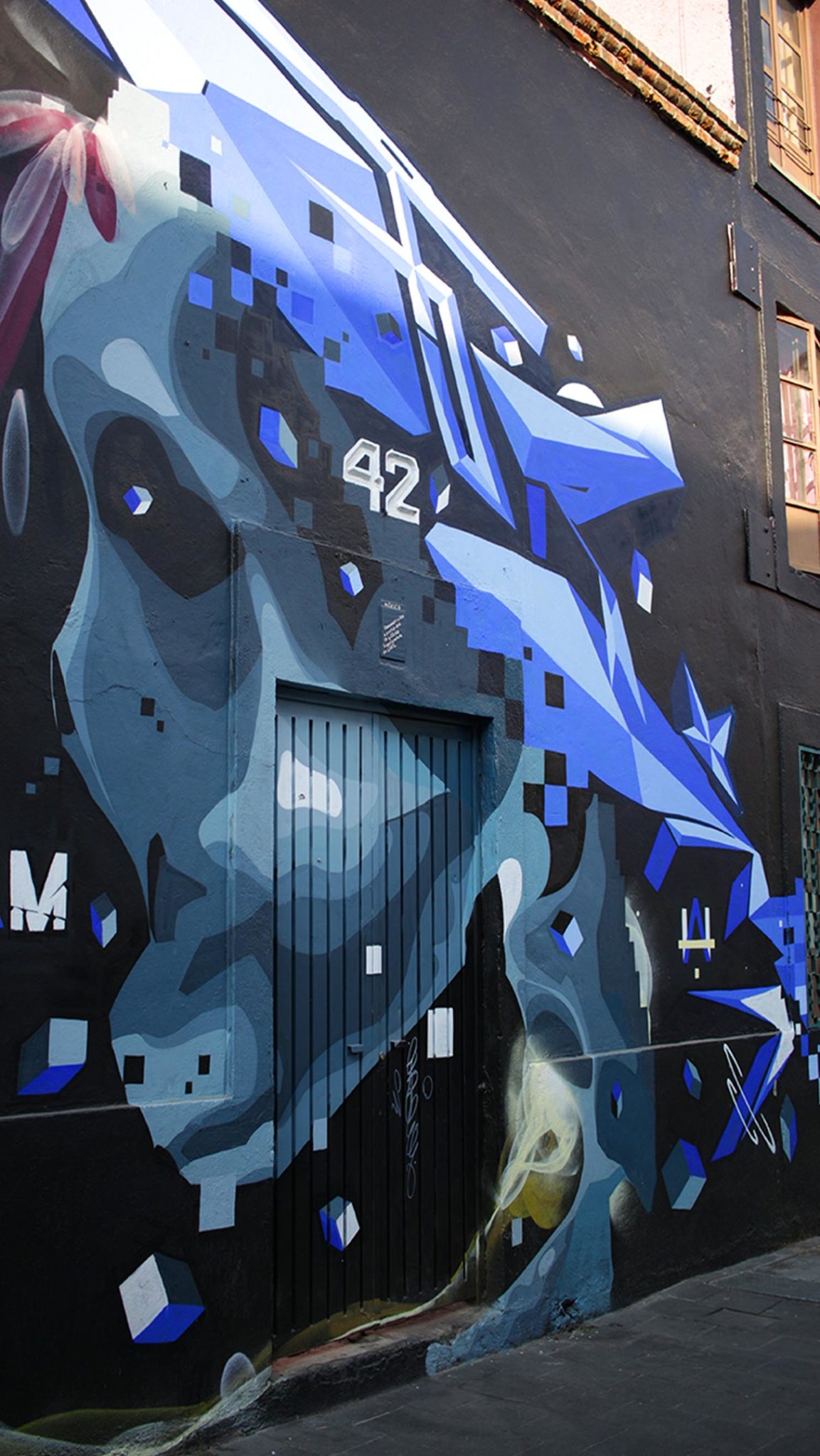 Possibly one of my favorite murals that I found in Mexico City on this stretch of Calle Regina. Probably due to the traditional graffiti feel while still creating more of a unique fine art mural piece, mixed with some odd mechanical components. Those blues and purples are gorgeous.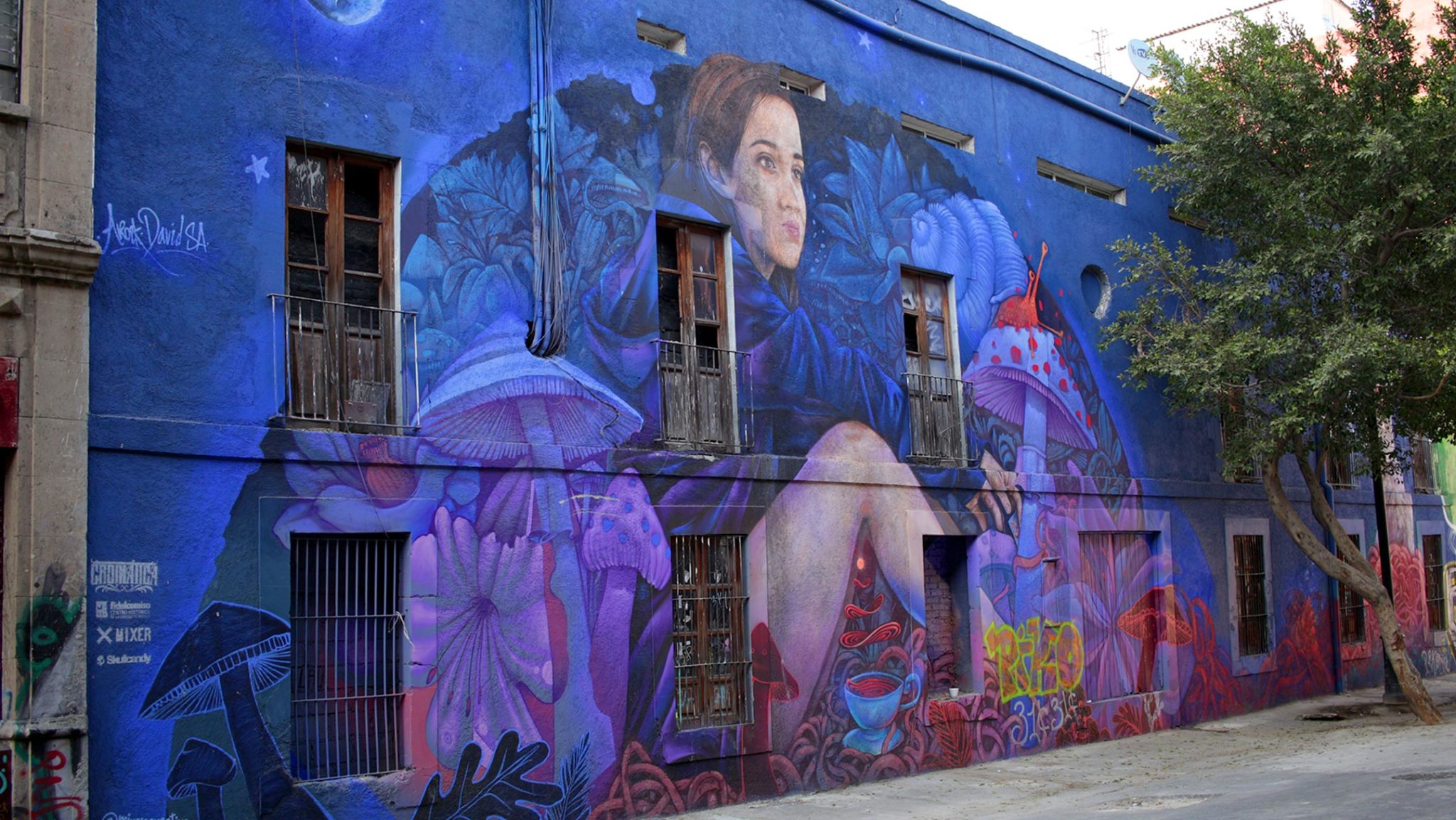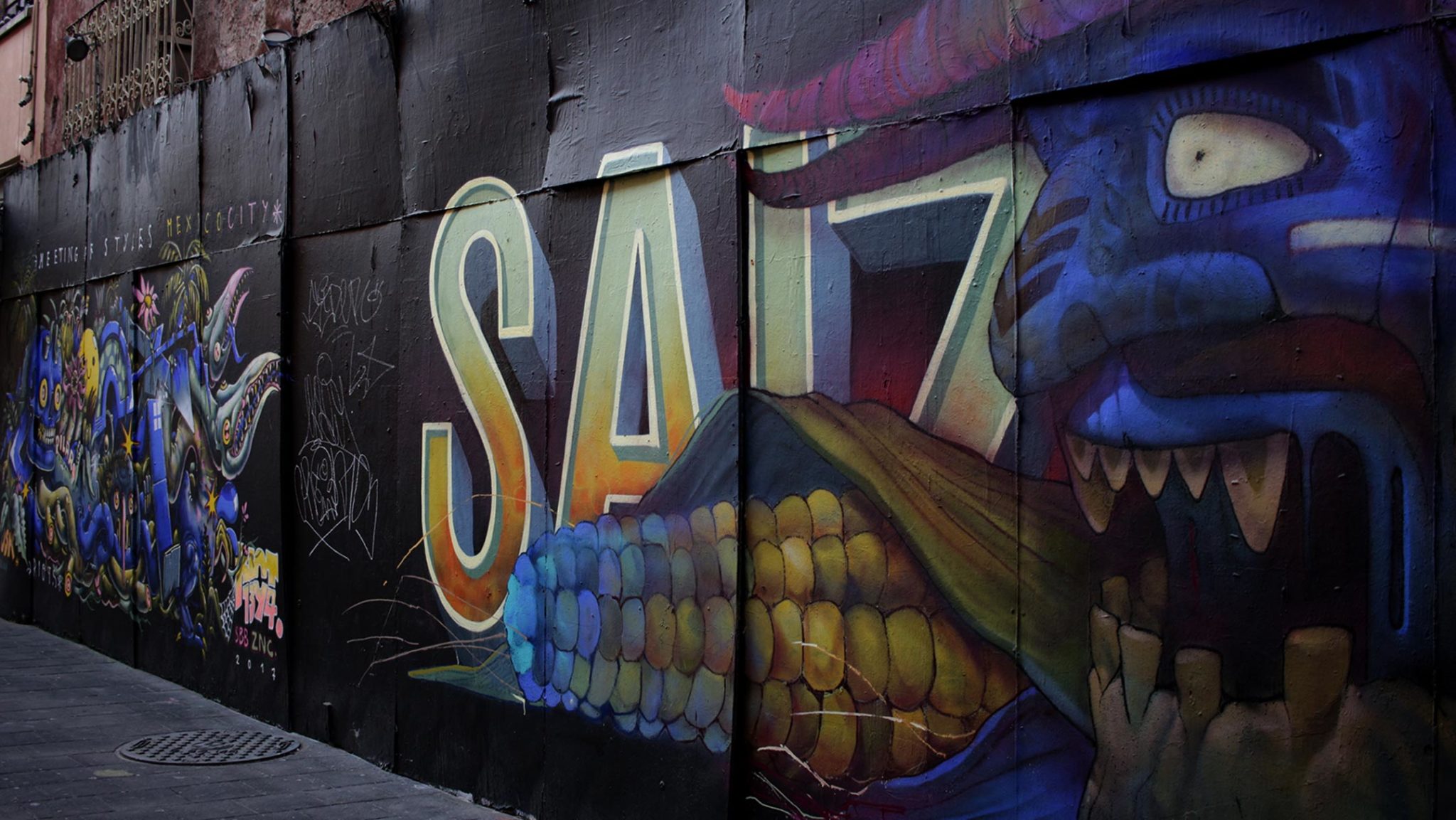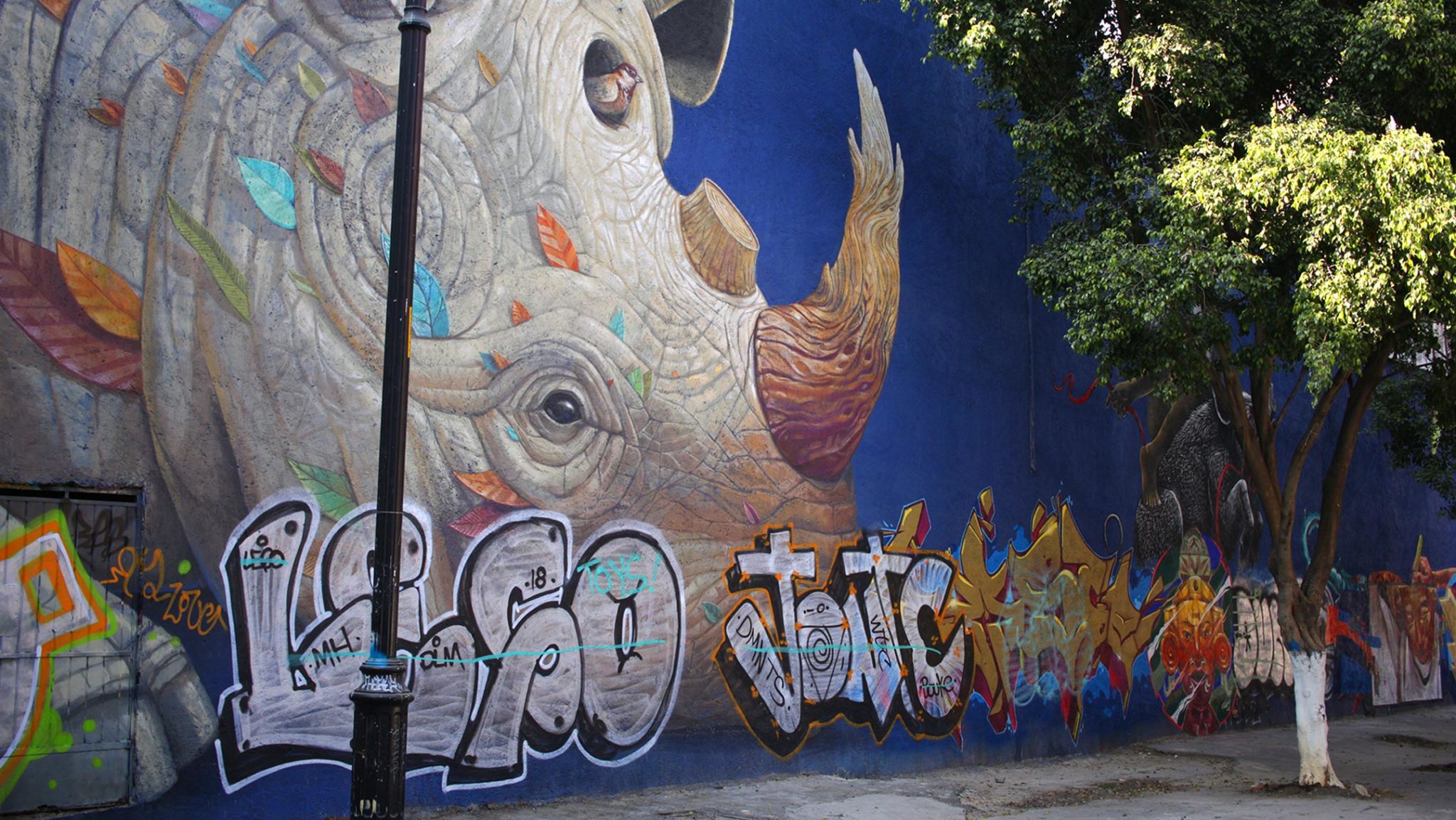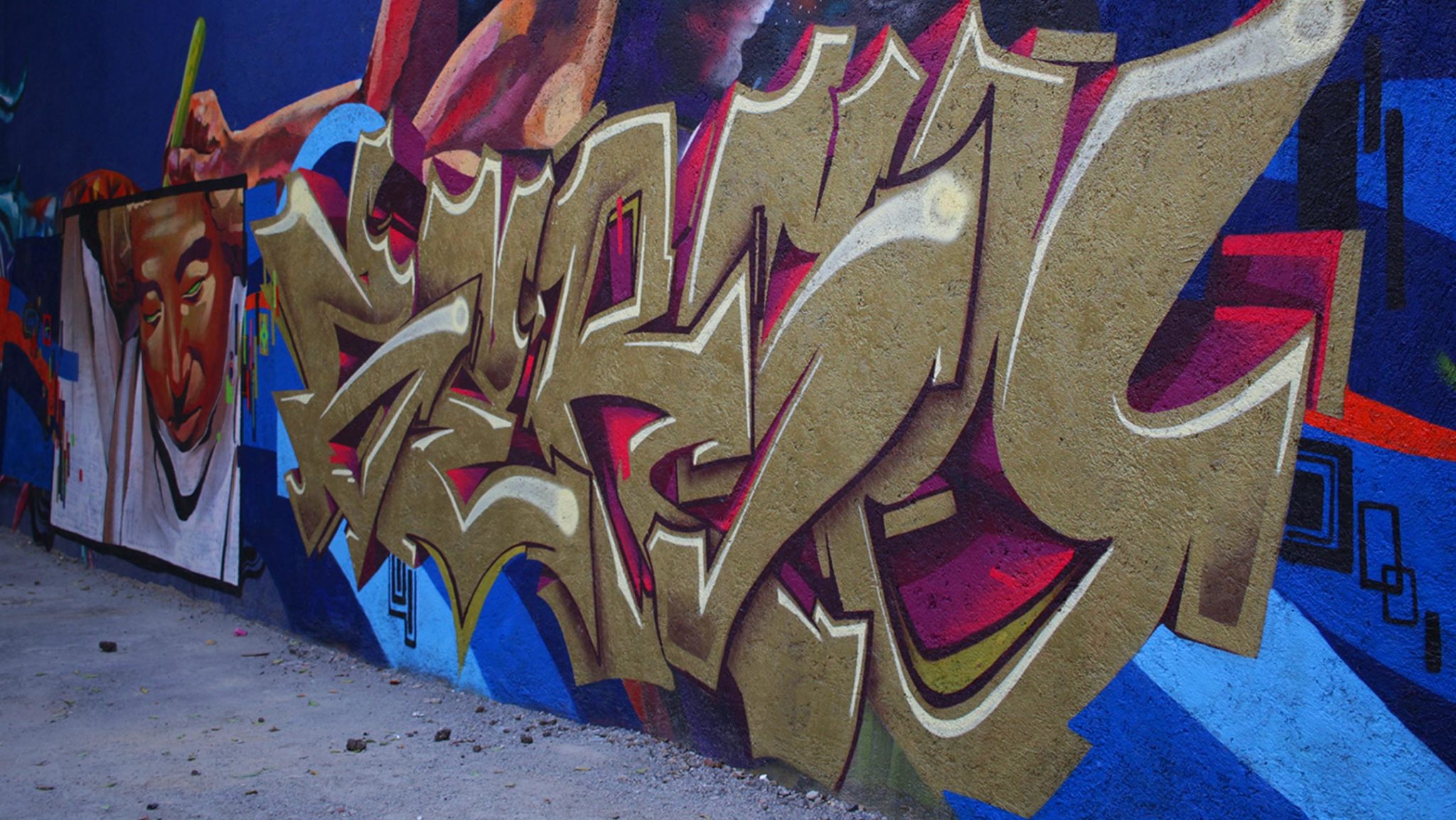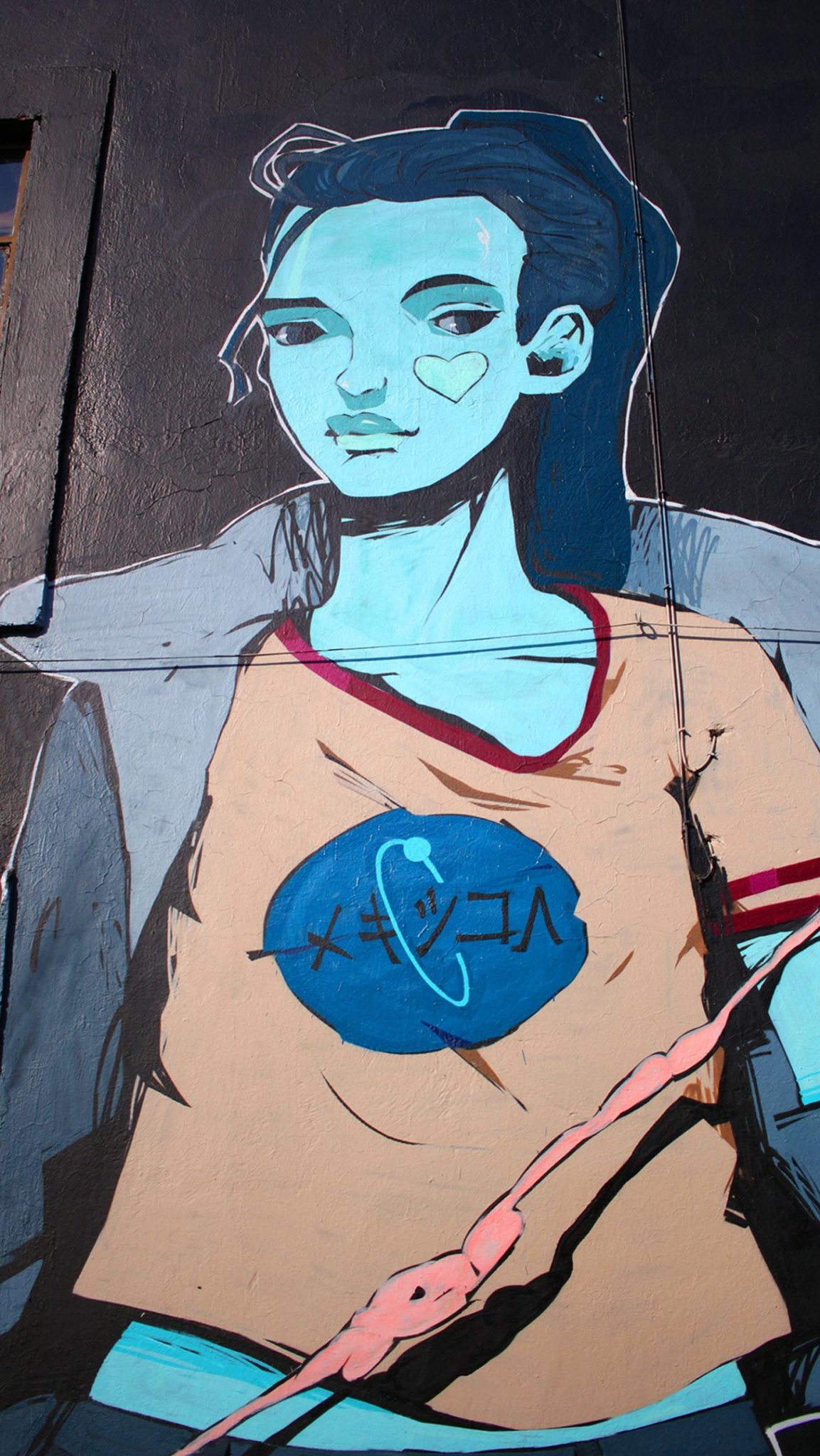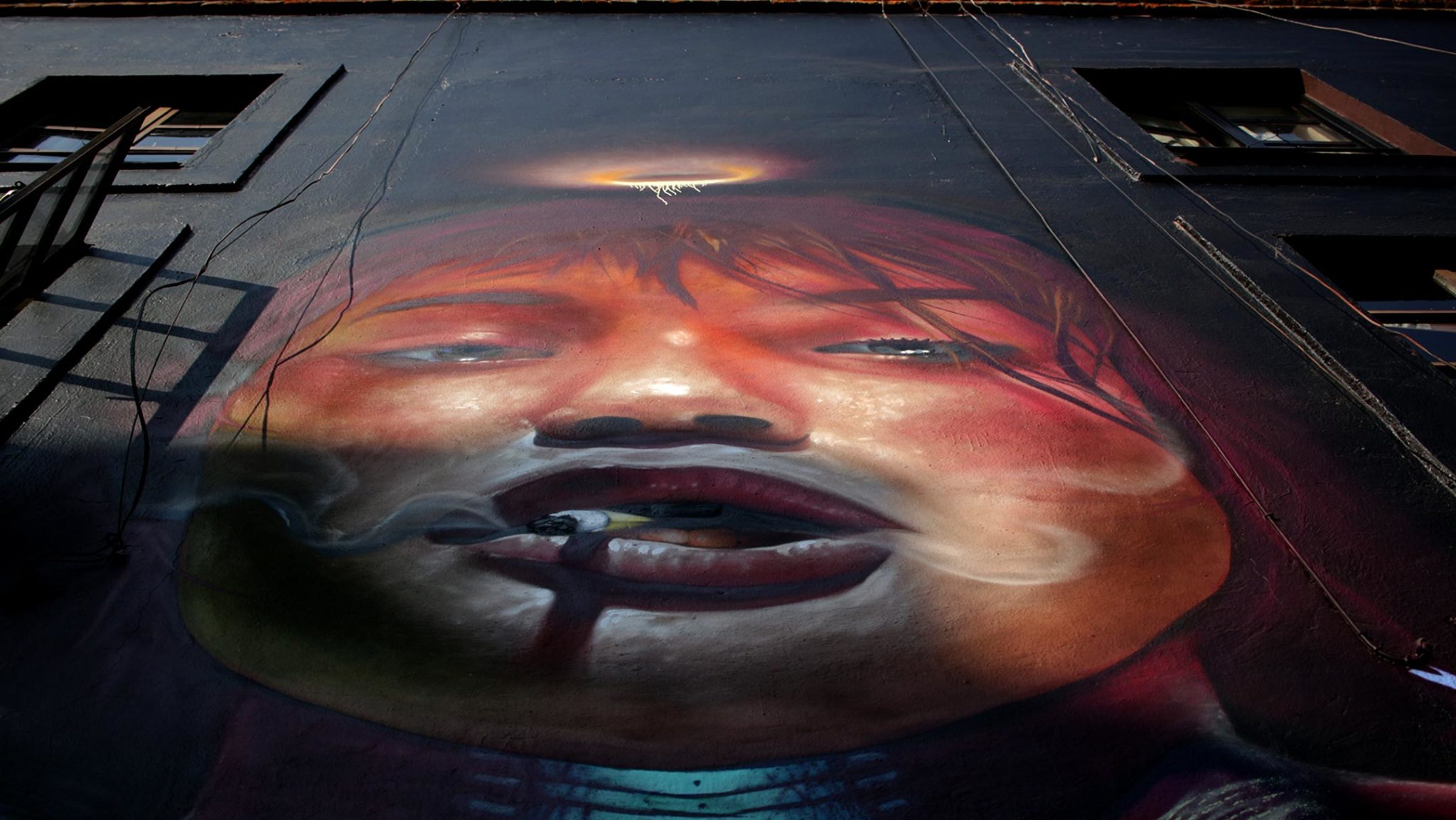 Maybe I have two favorites in this set of mural and graffiti images from Mexico City. This photo just doesn't do this mural justice, because of the tight alley and not having my good wide-angle lens with me! You'll just have to go see it for yourself!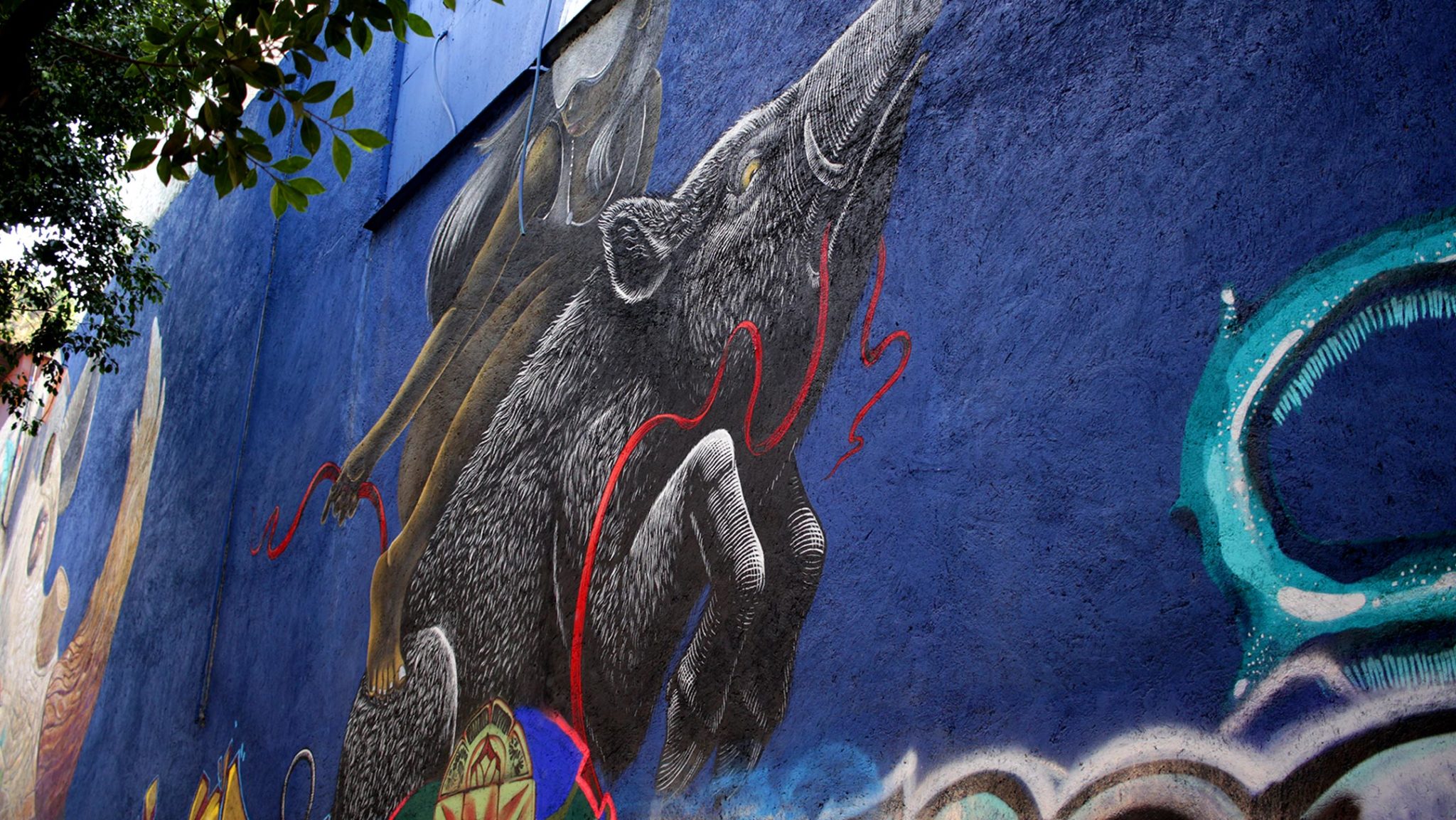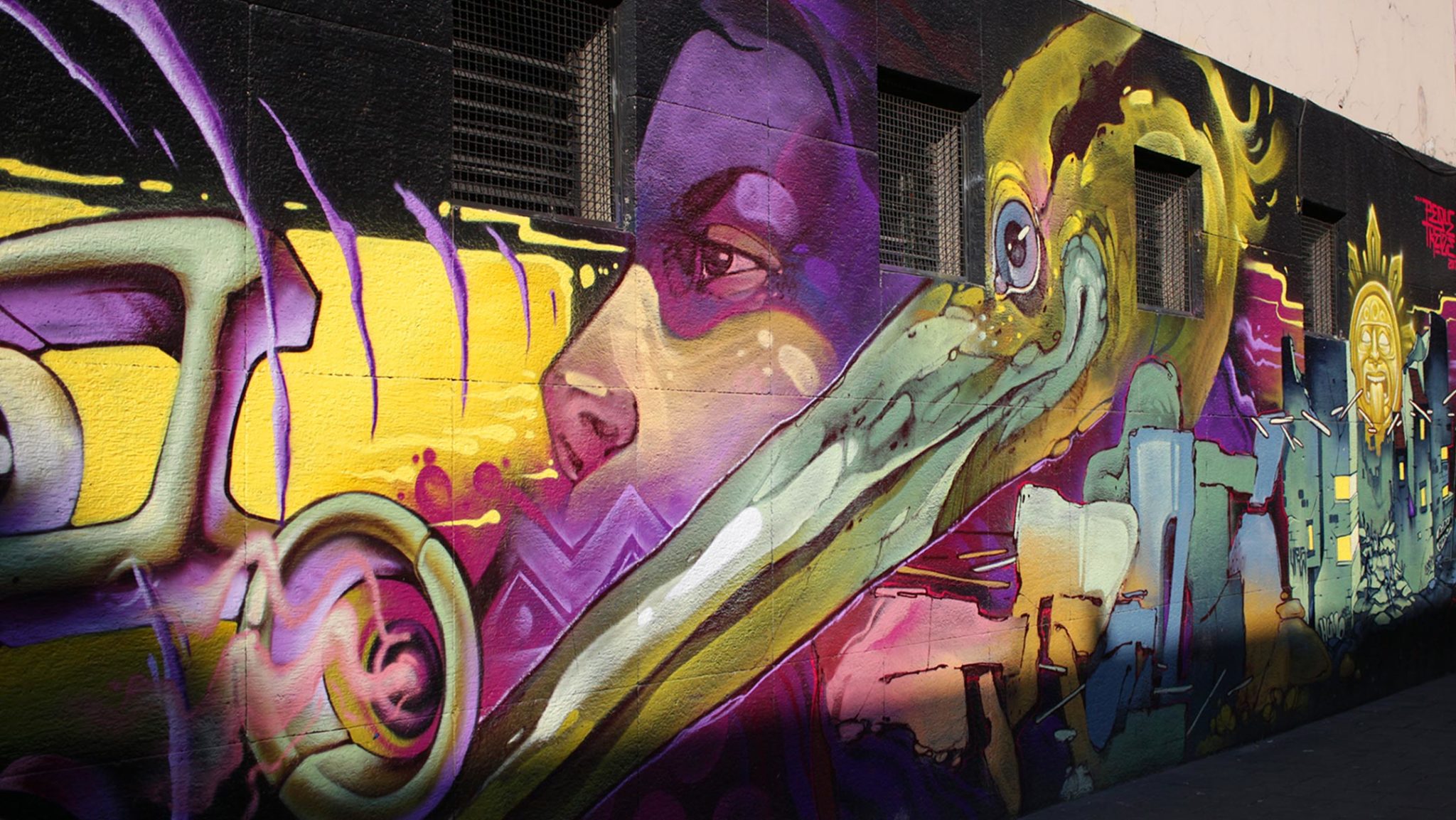 Free Mexico City!
Keep in mind that all of these beautiful murals were simply adorning the streets and areas around Calle Regina and were free! Combine that with the inexpensive cost of daily life in Mexico and a good hostel and I was living the dream on less than $30 US a day.
Check out the map below! Note that the street view was taken before any of these murals went up, and you have to explore the surrounding alleys and areas for a few of them!
Cheers!
— Jason
Travel Planning Tips
Figure out where you are going & how are you getting there…
I suggest using at least 2 to 3 different travel search sites. Start with Skyscanner or Orbitz or Booking …or whatever aggregator site you prefer. Then when you see what airlines to use, check their respective sites for better deals or rewards flights.
Figure out where you're going to stay…
If you're interested in hostels, search Hostelworld or Hostelling International. For longer-term or more private digs, look at Airbnb, VRBO, or you can look for hotel rooms in the links from the search engines listed above.
Get comprehensive travel insurance, or in the least, travel medical insurance if internationally…
Especially with Covid not going anywhere, get covered. Start with an insurance aggregator like Insure My Trip, or with SafetyWing, World Nomads, or another. Then decide what is important to you; trip cancellation, baggage coverage, medical, or all of the above. And get a yearly evacuation plan, since you'll have to get home after your emergency! 
Need more resources? Click here!
This site participates in the Amazon Services LLC Associates Program and other affiliate programs and may earn from qualifying purchases. You're never charged more, but it helps out little by little! Check out "Privacy" in the top menu if you need to know more!