Essentials & Unexpecteds: 25+ Of The Best Apps For Traveling In Europe
Planning to travel to Europe? Make sure to download these apps before you go!
Whether you're a first-time traveler or a frequent visitor, travel in Europe can be an amazing experience. But having the right apps can make your trip so much easier…and even help you save a ton of money. Knowing which ones are the best apps for traveling in Europe can be overwhelming, so here's a list of the apps I end up using nearly every time I travel to Europe.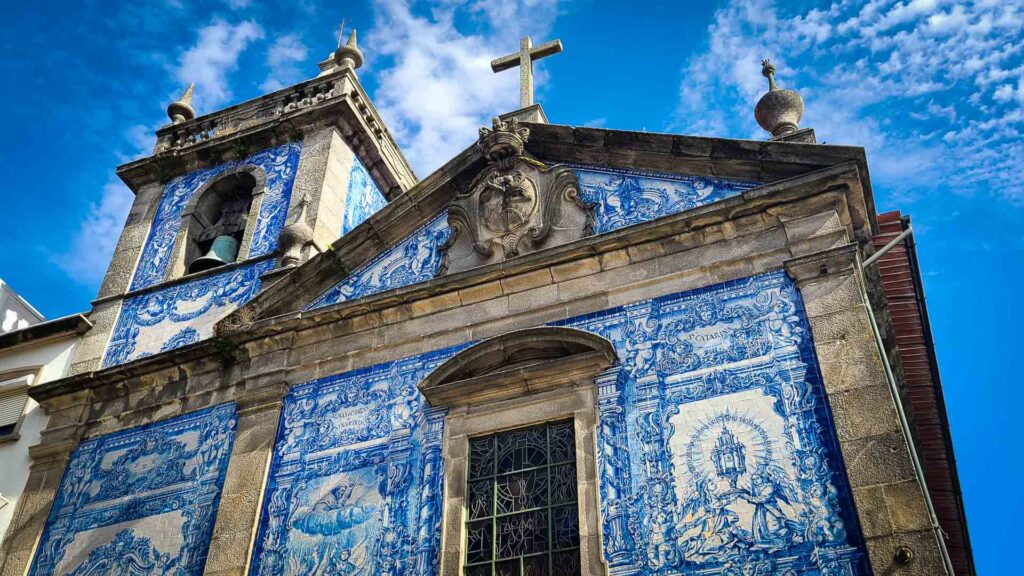 Whether you're looking to speak the language, save money on accommodations, eat like a foodie, or just be a more conscious traveler, there's an app on this list that can help. Enjoy!
Mapping Apps for Europe
The app uses OpenStreetMap data, updated daily by its community of contributors, to help you find your way around foreign cities or rural areas without relying on Google Maps or similar applications.
Plus, there's the option to save favorite places so you'll never forget where you parked or what restaurant you had dinner in. And if you're really OK with giving them all your data and details, you can even search for places you ate at months or years in the past.
READ NEXT: Step-By-Step: How To Fuel Your Wanderlust With Google Maps Saved Lists
Phone & Texting Apps for Europe
But the bigger reason is that having a Google fi native phone means that I don't have to deal with buying and using SIM cards when I go to a new country. That's a huge pain in the ass that I get to avoid!
READ NEXT: UPDATED: 18 Safe Traveling Tips For Newbies—Stay Safe & Reduce Anxiety
What makes WhatsApp so unique is its use of end-to-end encryption that ensures only authorized parties can view the content being sent. This feature provides users with a high level of security when it comes to their conversations and media exchanges, different than other providers.
Translation& Language Apps for Europe
You can save favorite phrases and quickly switch from language to language, since the app supports 100+ languages, and that is expanding all the time.
Currency & Money Apps for Europe
I would use GlobeConvert app (below), but I run an android phone, so I use Currency Plus. I love that I can actually see multiple conversations at once, since this can help in the now, but also help me decide where to go next when I see a great conversion rate for USD!
READ NEXT: Gifts For Diabetic Travelers—Essential Travel Items & Unexpected Gifts
The user interface is incredibly simple and straightforward and it's one of the most beautiful currency converter apps available. The app also works offline, meaning that you don't need an internet connection to access its features! With GlobeConvert's Currency & Units app, navigating through Europe has never been simpler!
You can transfer some good ol' USD into your account, then convert and transfer to other people in different currencies while you travel through Europe.
Budgeting Apps for Europe
READ NEXT: Staying On Budget…Travel? You Need The "Trail Wallet" App!
Setting up categories and creating budgets is simple, and adding an item when you spend literally takes less than 10 seconds, so it's really easy to stay on top of spending. You can even track in multiple currencies that all iron out to your home currency in your final number overviews.
It even allows for different percentages of splits. You can even use it for shared bills like rent or utilities.
Transportation: Buses, Trains, & Flight Apps for Europe
You can then compare fares and journey times so you can choose the option that fits your plans. In addition to offering great prices on travel tickets, Rome2Rio also provides detailed maps of each route.
This app is great for simply getting an idea of how to get from one place to the next and any and all modes of transportation you could take. When you're ready, you can even click through to buy the actual tickets for your chosen route!
READ NEXT: What The Heck Is The Schengen Zone? How U.S. Passport Holders Travel Europe For Months On End
Most buses say that they come with free Wi-Fi so you can stay connected along the way.
Travelers have access to thousands of destinations all accessible through the app. Keep reading to see how BlaBlaCar shook up the ride-sharing industry and became a great ride-sharing option for getting around major European cities.
Not only does the Omio app allow you to search for the best deals on trains in over 30 countries in Europe, but you can also book bus and flight tickets too. This means that you can easily compare prices across different modes of transport without having to open multiple apps or websites.
Transportation: Car-Shares & Taxis Apps for Europe
Users create profiles with their preferred destinations and add certain details about themselves that other users will see before deciding whether or not to accept them as passengers.
So it's a great app for saving time and money in Europe while getting to know people and the culture a bit deeper. Plus, since drivers get extra money for having passengers on board, so it's a win-win situation.
Adventure, Tours & Excursion Apps for Europe
And Get Your Guide's platform was founded on using local guides, so your travel experience is genuine and there's more money put back into the local economy as opposed to into big businesses that may not have local roots.
READ NEXT: Prague Travel Guide — Travel Tips & The Best Things To Do In Old Town Prague And Beyond
Accommodation Apps for Europe
The Hostelworld app allows you to filter accommodation options on these specifics so you can choose what you're most comfortable with. So any way you look at it, Hostelworld is one of those travel apps that will save you time and money if you like to travel on a budget.
RELATED: The Best Hostels I've Stayed At…& More Importantly Why They Make The List
Hostel Guide 101 – Answers To The Questions You're Asking
Food & Restaurant Apps for Europe
Not only are these meals priced lower than usual, but they also help reduce the amount of food being wasted each year – so you get a guilt-free dinner and an environmental win.
RELATED: 2 Months in Queretaro, Mexico: My Favorite Centro Restaurants & Food…for $2-20USD/meal!
You can also filter your search by price range or type of cuisine so that you'll know exactly what kind of food you're getting before you choose.
Other Helpful Apps Apps for Travel in Europe
And you can do it from anywhere in Europe. While I'm a big fan of handwritten notes or postcards, I'm terrible at actually sitting down and writing them…and then getting them in the mail. I mean, simply going to a post office in another country with other languages and currencies just adds to the nausea.
Thanks to Leah Michelsen for suggesting the Austrian Post and Treecard Apps!
That alone is worth opening the app and tracking steps. But the Treecard App also encourages users to switch to green energy providers or invest in renewable energy projects when possible, allowing them to contribute even more towards reducing climate change. They even have a wooden debit card that plants a tree for every $50 spent from it.
I pop open the app, scan hundreds of events, and soon enough I'm surrounded by other locals and world travelers.
No matter where you are headed when you travel in Europe, having access to these apps will definitely make your trip easier, and potentially cheaper. Let me know in the comments if there are apps that should be added to the list and I'll check them out!
And please share this article with your Europe travel crew!
Safe Travels!
— Jason
RELATED ARTICLES:
The Best Hostels I've Stayed At…& More Importantly Why They Make The List
Gifts For Diabetic Travelers—Essential Travel Items & Unexpected Gifts
Switch To 24-Hour Clock Time ASAP—Because Sometimes Time Really Is Money