Hostel Guide 101 – Answers To The Questions You're Asking!
Here's Your Everything Hostels Guide! Answers To The Most Frequently Asked Questions I Get About Staying In Hostels.
Oh. I get it. You've heard all about hostels and maybe seen a sh*tty B-movie where a bunch of stereotypical dipsh*t college kids get murdered in one. You have that "earthy" friend that stays at them all the time, but yet you've still not acquired enough brass to try staying at your first hostel.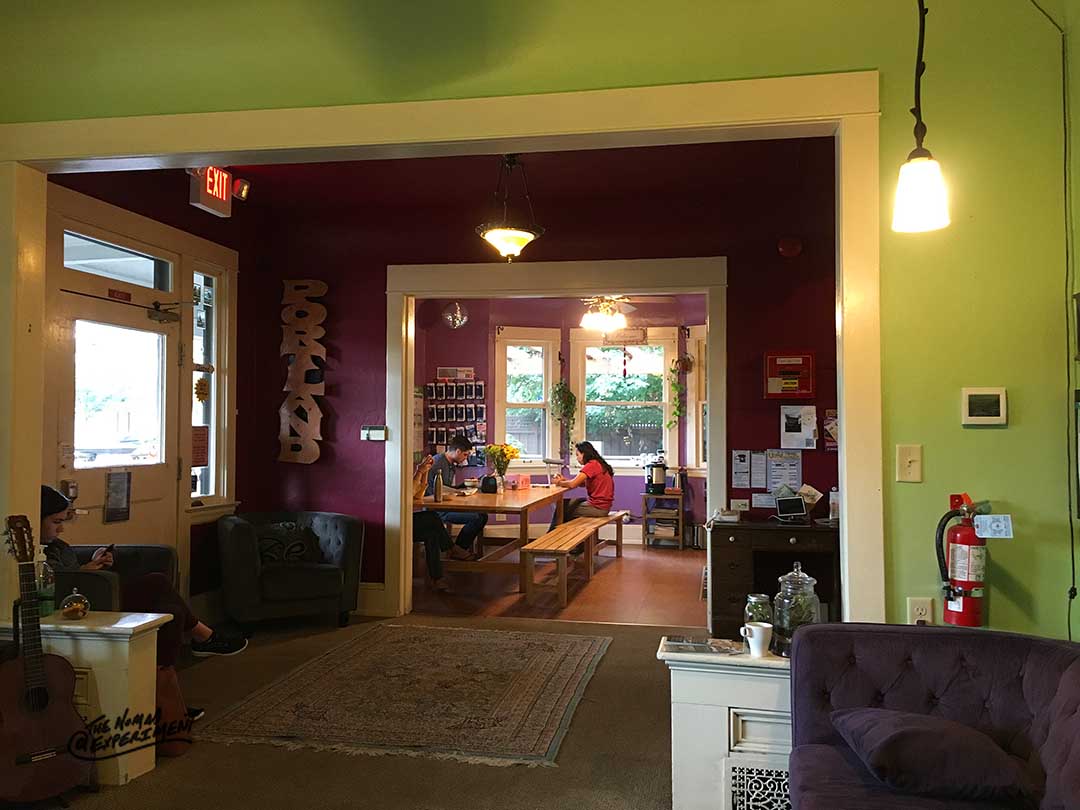 This site participates in the Amazon Services LLC Associates Program and other affiliate programs and may earn from qualifying purchases. You're never charged more, but it helps out little by little! Check out "Privacy" in the top menu if you need to know more!
But with hundreds of hostels across the US, and thousands across the world, they need to be part of your budget travel hack toolbox. Well, here's your quick prepper on hostels! Everything from what to expect in your room, the common areas, the social calendars, and the all-important free perks of staying at a hostel.
READ NEXT: Theft-Deterrent & Carry-On Only Packing Items
What The Heck Is The Schengen Zone? How U.S. Passport Holders Travel Europe For Months On End
Part 4: Year 1 As a digital nomad – Life Lessons Learned While Solo Backpacking Europe…
What's Exactly Is A Hostel? What Are The Benefits Of Staying In Hostels?
Super cliche definition of a hostel that's really helpful, from Wikipedia (read: lazy blogger…) — "Hostels provide budget-oriented, sociable accommodation where guests can rent a bed, usually a bunk bed, in a dormitory and share a bathroom, lounge and sometimes a kitchen. Rooms can be mixed or single-sex, and private rooms may also be available."
That's actually a really great definition. It hits it on the head. But to take it a little further, they originated to help younger folks see the world with safe accommodations, hence the phrase "youth hostel", which you'll often see from time to time. Don't be dismayed by that; all ages, shape, sizes, creeds, etc., stay at hostels.
The Layman's Definition, From Me, Your Local Layman, Would Be:
Hostels = "Communal" Travel Accommodations And Socializing
Hostels are an international, communal experience different than any hotel experience you've ever had. One of the main reasons that I love to stay at hostels when I travel is because they introduce me to people from around the world!
If you choose a popular, reputable hostel in any city in the world, you will experience people from all across the world. And they're also intent on exploring the city, usually tourist style, but often with a budget in mind.
Most hostels make sure folks are actually travelers and not locals. They do this by making sure that anyone staying has an ID that proves that they do not live within 50-100 miles of the hostel. This ensures that it's not just locals taking advantage of cheaper accommodations.
Join the email list to stay in the loop on new releases!
Benefits Of Staying In Hostels: Travel Cheaper & Longer
I typically stay for about $25-45 a night, USD, in any US hostel; way cheaper in other countries. This is typically one of the biggest benefits of staying in hostels, and it's enough reason for most people to take the plunge. Please don't get cost confused with quality; I've stayed at lackluster expensive hostels and absolutely amazing cheap hostels on the lower end of that cost scale.
Take into account free breakfasts or dinners, or even free happy hours. Sometimes paying a few bucks more and getting bonuses like that actually make your travel much cheaper than you thought it could be. I've enjoyed free beers with new friends this week after a free ghost tour one night and a free movie night another!
One interesting thing to keep in mind is that hostels and Airbnbs are sometimes starting to have a lot of things in common. This article covers some of the benefits of staying in hostels and how those can also be found in some Airbnb!
Hostel Guide: Sleeping Arrangements
One of the most significant differences between your typical hotel/motel style digs are that when you are staying in a hostel, you are almost always staying in a communal "dorm" room. Rooms typically come standard with bunk beds and lockers for each person. Sometimes these are male or female-specific, but there are also unisex, typically for travelers that are together with others of the opposite sex.
Hostel dorms can be anywhere from 3-16 beds or more. And of course the more beds, the cheaper they are. Personally, I prefer no more than 4-6 beds, as that allows for less in-and-outs, noise, etc. I've actually stayed in 3-bed "dorm" rooms for multiple nights where I was the only one in the room! Bonus, since my cost was the same!
READ NEXT: Theft-Deterrent & Carry-On Only Packing Items
Hostel Review: Green Tortoise Hostel At Pike Place Market In Seattle
The Prettiest F*cking Sintra, Portugal Travel Guide You've Ever Seen—AKA: Isn't It Romanti…cism?
Hostel Review: Oaxaca, Mexico – Azul Cielo Hostel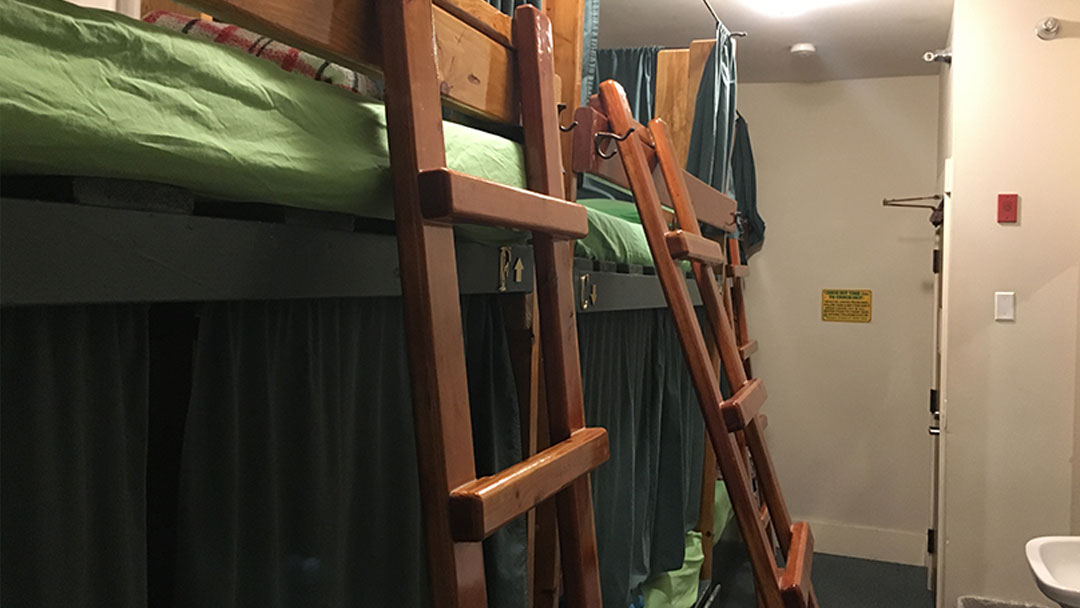 Benefits Of Staying In Hostel: Community
One of the most important things for me to see at a hostel is the way they foster exploration and enthusiasm for the explorers they're harboring.
This give everyone, especially those that may not be native to the country or the language, a great place to start exploring.
Go one step further and the best hostels then create opportunities to bring together their guests to socialize and meet each other. Great hostels plan events nearly every day of the week to get folks together, and most of the times these are highly discounted if not free.
I've Been In On Free Ghost Tours, Brewery Tours, Movie Nights, Walking Tours, And So Much More!
They're usually all organized by those that work at the hostels, so you know they know the area and what to do. And the best part is that there are normally at least a dozen or so other well-traveled folks from all around the world taking part! This is really one of my personal favorite benefits of staying in hostels, especially since I'm typically a little introverted!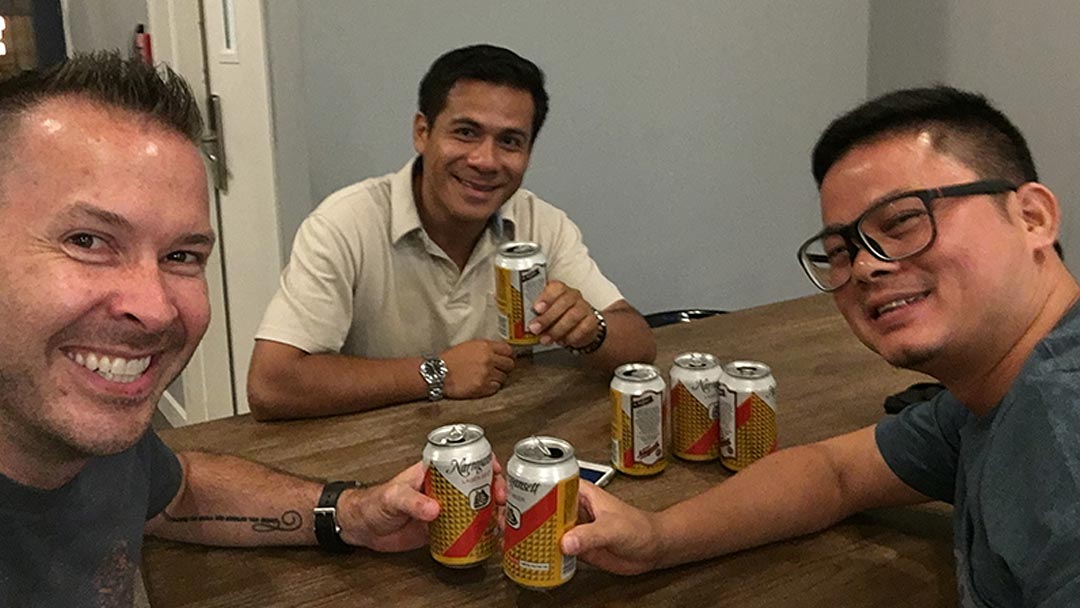 Communal kitchens and free meals!
Every hostel I've ever stayed at has a communal kitchen area. This means that there is everything a traveler needs to keep food and cook a meal in a kitchen. That includes refrigerators and shelves where you can tag and keep your food. A lot of travelers choose to do that as opposed to eating out for every meal.
Tough Love, Tips & Strategies To Help You Finally Kick-Start Your Travel Life…Or Go Full Nomad!
Been wondering how the hell all those digital nomads, location-independent travelers, and remote workers, travel "full-time?" Maybe you've thought about living that life one day, but you're really not sure where to start.
Beyond giving you the stepping stones to dive into short-term domestic and international travel, this book will show you how long-term travelers extend those tools, maximize their budgets, and turn weeks into months…or even years…of traveling the world indefinitely.
One Of The First Things I Do When I Get Settled Into A Hostel Is Go To The Grocery.
I typically buy food for at least two meals a day. Breakfast and lunch at the hostel, then find a good happy hour (read: cheap food and beer) to try some local eats. Of course I buy some fruits, veggies and bars for snacks for the week.
I've found that most US hostels I've traveled to offer at least some level of free breakfast. If you're lucky, you'll find hostels that actually have relationships with local bakeries where they get day-olds for noshing on anytime! Minimally, most hostels usually have free coffee and tea in the mornings for you to get started.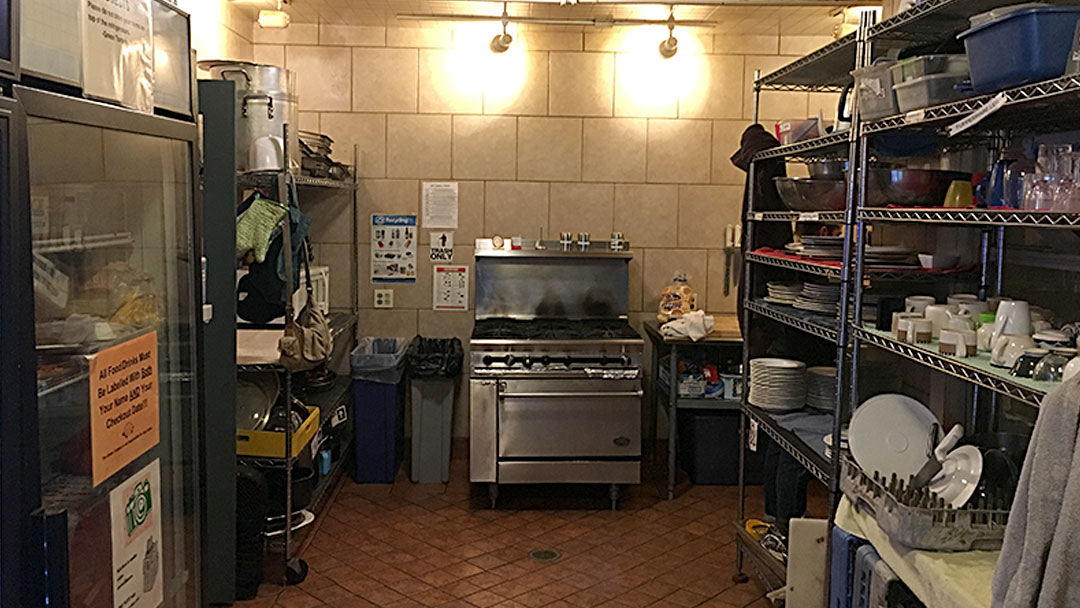 Many hostels also organize a community dinner a time or two a week. Last night I enjoyed a freshly prepared vegetarian pasta dinner with about 25 other folks at the Apple Hostel where I'm staying in Philly, Pennsylvania USA. Got to get some delicious free grub and met some new folks!
Hostel Guide: Working, TV lounges, And Common Spaces In Hostels
Almost all hostels have plenty of common areas for lounging, watching TV, or getting your work done. Often there is indoor space as well as comfortable outdoor space, unless you're in a packed big city.
I typically wake up during "normal" work hours at 7am and get about 3-5 hours of work done in the morning. Then I'll explore and come hunker down for a few more hours in the late afternoon. Evenings usually bring something communal with my hostel mates.
Hostel bathrooms and the "Shower Situation"
Most hostels have large bathrooms with plenty of room for doing the biz as well as getting your mirror time. Shower areas may or may not be combined with the bathrooms, which typically have 3-4 stalls for you to get clean in. Don't worry, everything's private and you shouldn't have to worry about getting snapped with a towel…unless you're really into that.
Are Hostels Clean?
Honestly, that's kind of a loaded question. This is where using reviews really helps. The bottom line is that hostels don't appear as clean as your typical high-priced hotel. That shouldn't be a surprise based on the high volume and difference in the way people stay. But good hostels clean everything very regularly, likely daily, including the rooms, beds, bathrooms, etc., in an effort to keep things comfy.
But let's be realistic, hostels are a different animal, so a little concession needs to be had in this area. Read: you may want to use that free jug of hand sanitizer that's on the front desk.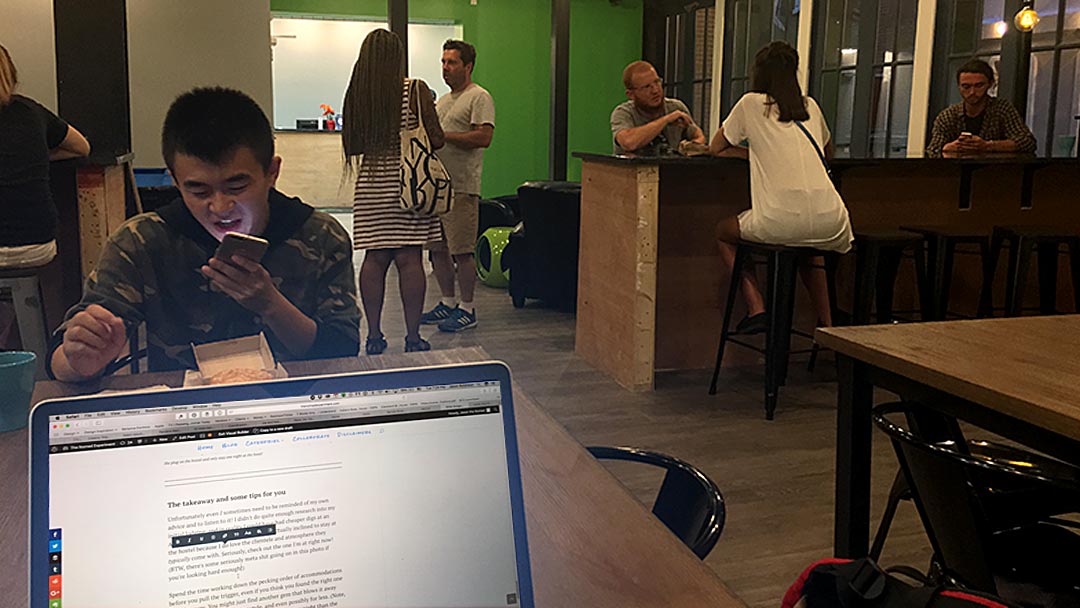 Are Hostels Safe?
My answer is yes, but only if you're not a dipsh*t. Are you a dipsh*t?
I digress. Hugs.
Put your stuff away, lock it in a locker when you're out and about, and do things you would normally do with your wallet or purse. Be smart and you shouldn't have a problem.
It's common sense in my opinion; be smart and vigilant about your safety and belongings at all times, throughout your life, and you should generally be safe. That said, sh!t happens, and sometimes you can't control it.
Before booking a hostel, make sure you check to see what kind of personal lockers they offer in-room for guests as well as what kind of locks they accept. Do they rent free locks? Just make sure you know before booking, especially if you have expensive tech and gear.
Travel Level-Up: On To Your First Hostel Experience
So you've put your trust in this hostel guide and my words and you're ready to give it a try. Bravissimo. Like everything in life, it will at least make you a bit more traveled and teach you something about yourself. At most, you'll find an amazing new way to travel that you've never realized was so awesome. (I'm hoping for the latter!)
Find a hostel you think you might dig, then look at its actual website (outside of the search engines I just listed), and get a feel for it. Above all, look at the pictures and the reviews. Anything below 80-90% happy customers (under 4 stars in a 5-star review system), should give you a little cause to dig deeper. But don't necessarily swear it off! You can read this article to help you notice warning signs and avoid a bad hostel experience!
Then Research Beyond The Actual Hostel…
Look at the areas around the hostel, since the benefits of staying in hostels differ from one to another; public transit options, restaurants, museums, free stuff, and things to do.
Make sure that inexpensive cost isn't because it's a terrible hostel with nothing to do nearby (unless you're just looking for a cheap place to get away). Go with your gut. Use multiple sources for reference. But don't worry, it gets easier with time and experience!
Just realize that the benefits of staying in hostels for a couple of days could open you up to an amazing way to travel cheaper! Combine that with more interaction, experiences, and free perks than most hotel stays, and it could be a huge win-win.
That's what happened to me years ago and I've never looked back.
Good luck!
— Jason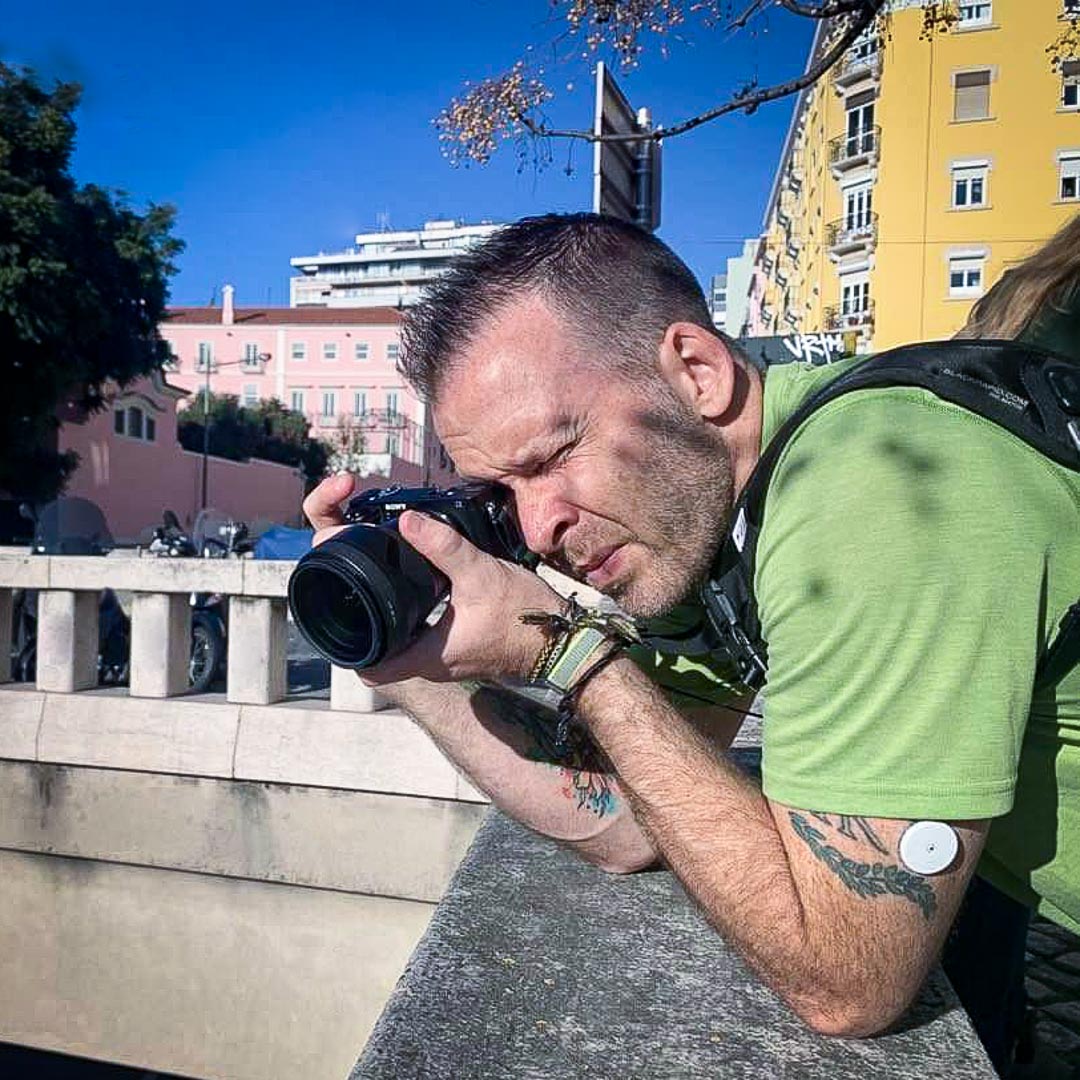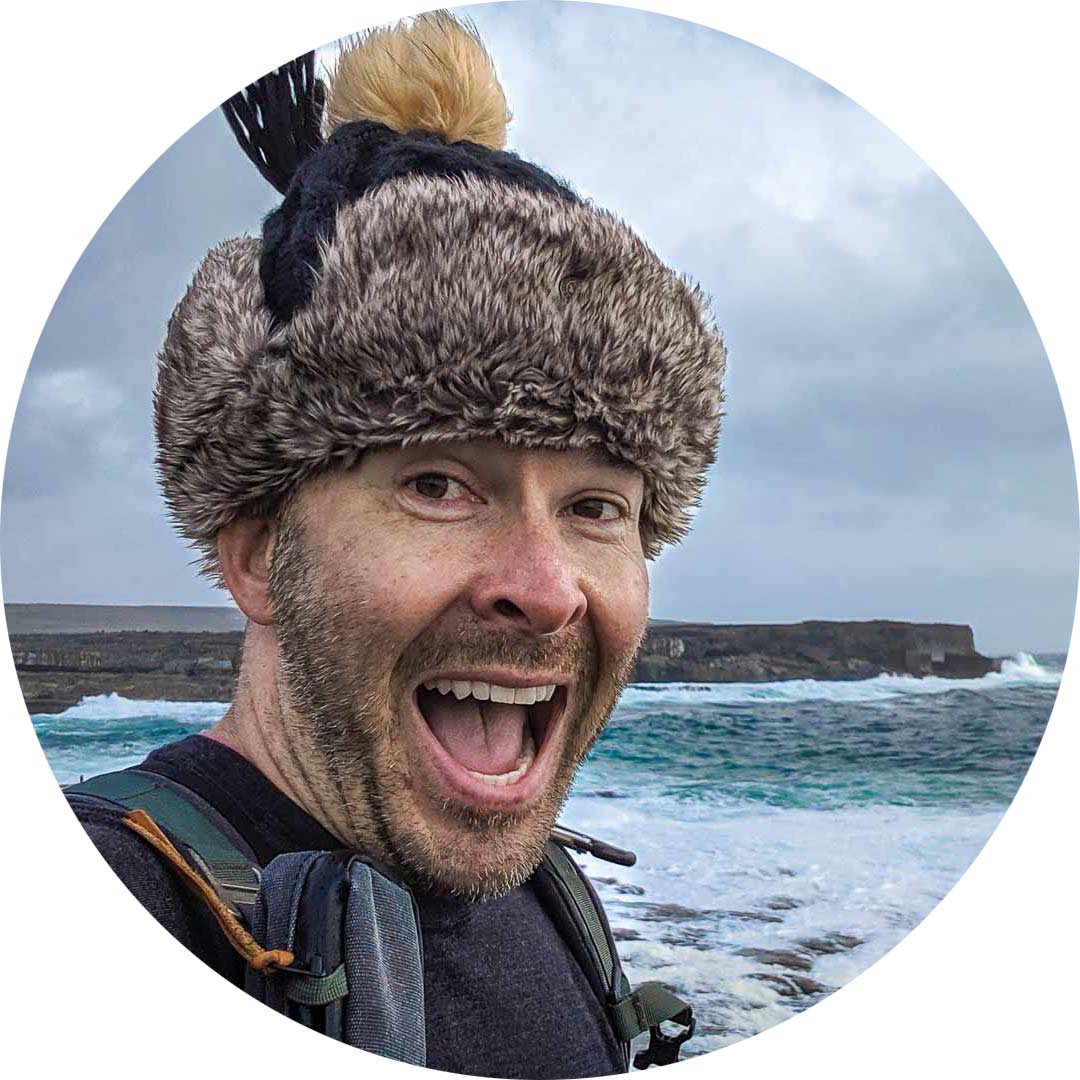 About Jason Robinson
Jason is the author of "The Beginner Traveler's Guide To Going Nomad," as well as the voice behind the words and the eye behind the lens for The Nomad Experiment. "Planning to travel at some point" wasn't actually getting the job done, so nearing 40 he decided to make it a priority, nomatter how scary that was. A few years later—through the pandemic and a type 1 diabetes diagnosis at age 42—now living a life of nomadic travel, he's speaking out to encourage others of any age, or with any serious medical diagnosis, to live an unconventional life.
Travel Planning Tips
Figure out where you are going & how are you getting there…
I suggest using at least 2 to 3 different travel search sites. Start with Skyscanner or Orbitz or Booking …or whatever aggregator site you prefer. Then when you see what airlines to use, check their respective sites for better deals or rewards flights.
Figure out where you're going to stay…
If you're interested in hostels, search Hostelworld or Hostelling International. For longer-term or more private digs, look at Airbnb, VRBO, or you can look for hotel rooms in the links from the search engines listed above.
Get comprehensive travel insurance, or in the least, travel medical insurance if internationally…
Especially with Covid not going anywhere, get covered. Start with an insurance aggregator like Insure My Trip, or with SafetyWing, World Nomads, or another. Then decide what is important to you; trip cancellation, baggage coverage, medical, or all of the above. And get a yearly evacuation plan, since you'll have to get home after your emergency! 
Need more resources? Click here!