My 4-Door Jeep Wrangler JK Custom Built Bed/Storage Platform
Wondering How To Sleep In A Jeep Wrangler JKU 4 Door Unlimited?
Well, the first thing you do to sleep in a Jeep Wrangler is rip all the sh*t out of the back! Jeep Wranglers are notoriously slim on space on the inside, so storage (at least interior) has always been an issue. And if you want to sleep in a Jeep, you really have a challenge unless you're willing to put in a couple days of work.
I've now built multiple Jeep Wrangler sleeping platforms, employing what I learned on previous builds to make each successive even better. I can happily confirm it's doable…and for less than a couple hundred bucks and a couple of days time!
STOP! THIS PAGE/VIDEO SHOWS AN OLD BUILD! GO HERE FOR THE NEWEST: Sleep in A Jeep Wrangler!? JKU Bed Platform & Storage STEP BY STEP HOW TO BUILD it!
This site participates in the Amazon Services LLC Associates Program and other affiliate programs and may earn from qualifying purchases. You're never charged more, but it helps out little by little! Check out "Privacy" in the top menu if you need to know more!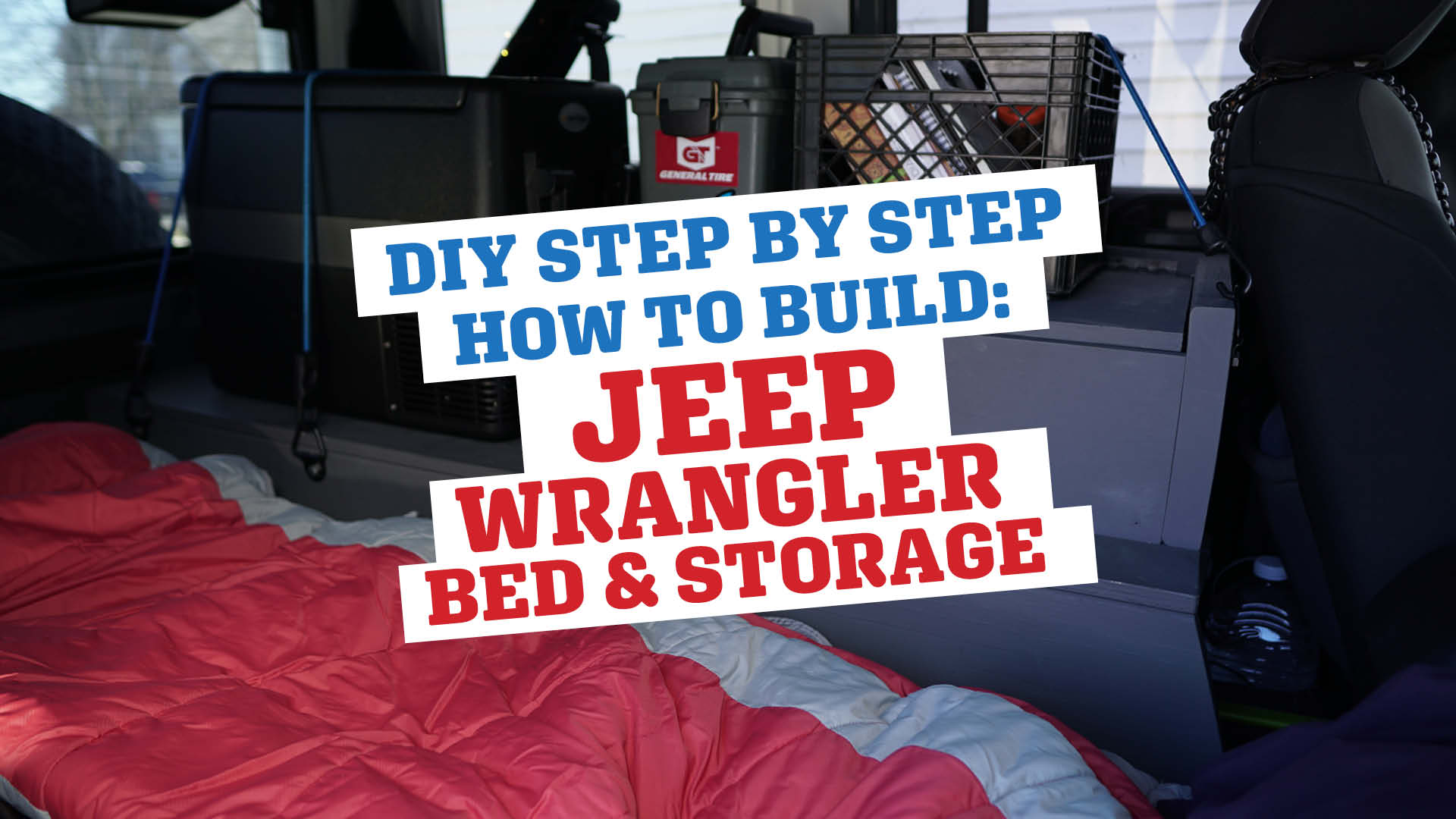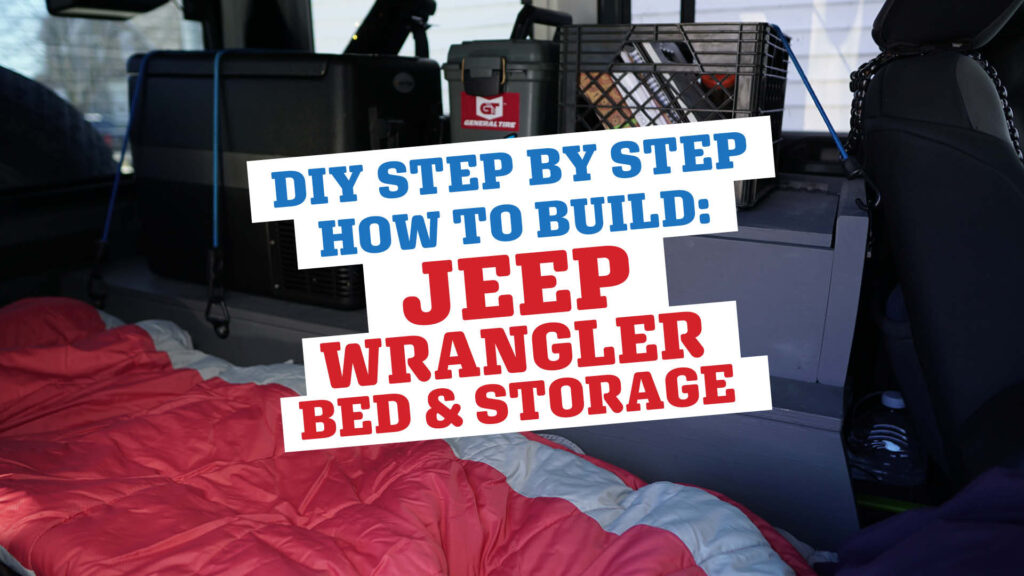 A Jeep Wrangler JKU…With Almost 7′ Of Sleeping Space!
I've had a few fellow nomads out there asked me about my original 4-door Jeep Wrangler JK bed platform. Here's the lowdown nitty-gritty video on the custom build (literally figured it all out from scratch…) and all of the gear I can keep in my Jeep now, all while having a +/-7' bed to sleep on.
THIS PAGE/VIDEO SHOWS AN OLD BUILD! THE NEW AND IMPROVED IS HERE: Sleep in A Jeep Wrangler!? JKU Bed Platform & Storage STEP BY STEP HOW TO BUILD it!
For the record, packing all of that gear small enough to fit is key if you're planning to sleep in a Jeep and have everything you need. Here are a lot of the smaller pieces of gear, tech, and accessories I use when overland traveling in my Jeep Wrangler. There's also my Frankenstein Yeti power pack that helps me keep my computer charged off the grid for a few days. Good times!
READ NEXT: Jeep Wrangler parts and aftermarket accessories that I swear by
Meet My Friend…Dr. Watts. My Goal Zero Yeti 400, Hacked 1200W Power Setup
Cheers!
—Jason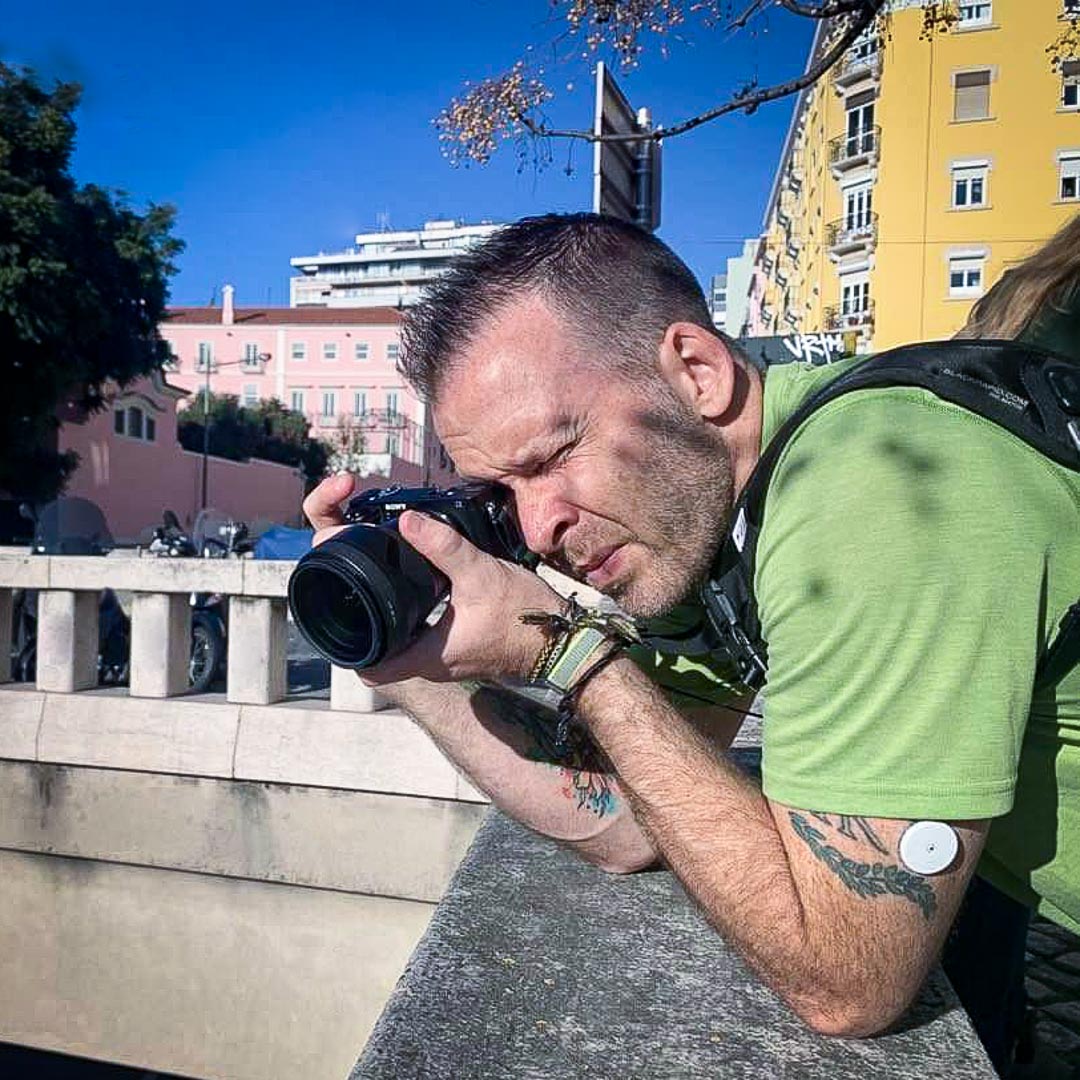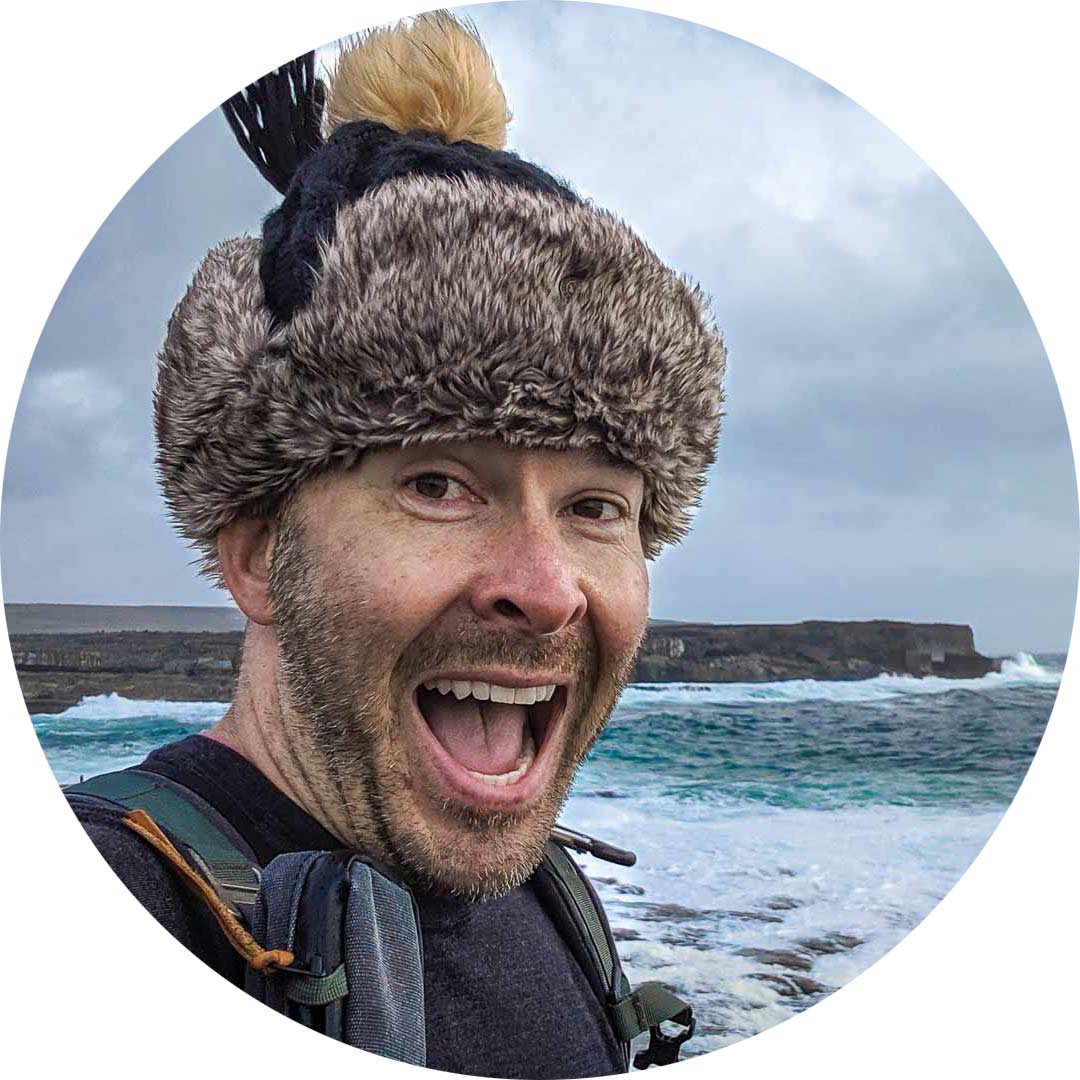 About Jason Robinson
Jason is the author of "The Beginner Traveler's Guide To Going Nomad," as well as the voice behind the words and the eye behind the lens for The Nomad Experiment. "Planning to travel at some point" wasn't actually getting the job done, so nearing 40 he decided to make it a priority, nomatter how scary that was. A few years later—through the pandemic and a type 1 diabetes diagnosis at age 42—now living a life of nomadic travel, he's speaking out to encourage others of any age, or with any serious medical diagnosis, to live an unconventional life.
Travel Planning Tips
Figure out where you are going & how are you getting there…
I suggest using at least 2 to 3 different travel search sites. Start with Skyscanner or Orbitz or Booking …or whatever aggregator site you prefer. Then when you see what airlines to use, check their respective sites for better deals or rewards flights.
Figure out where you're going to stay…
If you're interested in hostels, search Hostelworld or Hostelling International. For longer-term or more private digs, look at Airbnb, VRBO, or you can look for hotel rooms in the links from the search engines listed above.
Get comprehensive travel insurance, or in the least, travel medical insurance if internationally…
Especially with Covid not going anywhere, get covered. Start with an insurance aggregator like Insure My Trip, or with SafetyWing, World Nomads, or another. Then decide what is important to you; trip cancellation, baggage coverage, medical, or all of the above. And get a yearly evacuation plan, since you'll have to get home after your emergency! 
Need more resources? Click here!