Airbnb vs. Hostels: The Similarities… And Differences… Might Surprise You!
Truth Be Told, I Almost Always Prefer A Hostel Over An Airbnb
I've gotten the question recently, "why don't you just stay in an Airbnb?" This was clearly from someone that doesn't quite understand the depth of my love for a good hostel! At the same time, it's a question with many layers to the answer! The differences and the similarities between staying in hostels vs Airbnb can be very surprising!
Regardless, there's no doubt that trying a hostel is a great way to kickstart your cheap travel life!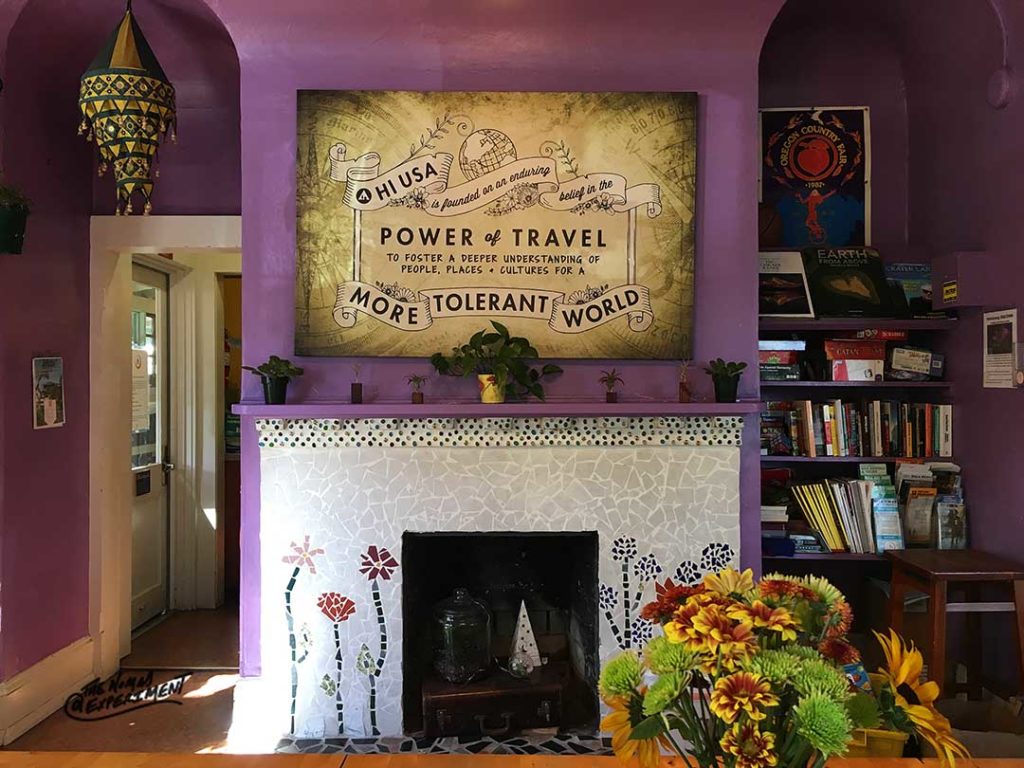 This site participates in the Amazon Services LLC Associates Program and other affiliate programs and may earn from qualifying purchases. You're never charged more, but it helps out little by little! Check out "Privacy" in the top menu if you need to know more!
Hostel Fact: Some Hostels Are Actually Listed On Airbnb!
That should give you an understanding of the blurred line between hostels and Airbnb travel accommodations. They're sometimes so similar that they're listed amongst each other on Airbnb! This and many other hostel facts are really going under the radar!
Sometimes they're covert, but if you know the lingo, you can spot them. (hint: "private room" vs "shared room".) For this article, when I talk about typical Airbnb properties, I'm not talking about a hostel that just happens to be listed on Airbnb.
Hostelling International has two hostels in Portland, Oregon. One is located in the north and one in the Hawthorne neighborhood. While these wouldn't be listed on Airbnb (because of their affiliation with Hosteling International, other privately-owned, one-off hostels or "shared room" or "dorm room" homes actually are.
That also reminds me of another time when I had to pull the plug before checking into what looked like a really dodgy hostel. Instead, I booked a $50 mixed Airbnb and salvaged my trip!
Join the email list to stay in the loop on new releases!
Basic Accommodation Differences Airbnb vs. Hostels
So that brings me to the most basic differences between hostels and Airbnb, the general sleeping arrangements. The fact is there can actually be quite a bit of crossover and grey area between the two. Here's the breakdown:
Airbnb only – Completely private property, where you're the only one renting the whole property
Airbnb or hostel- Completely private room, but others renting other rooms or spaces on the property, with communal amenity spaces
Hostels only – Dorm Room or Bunk Room accommodations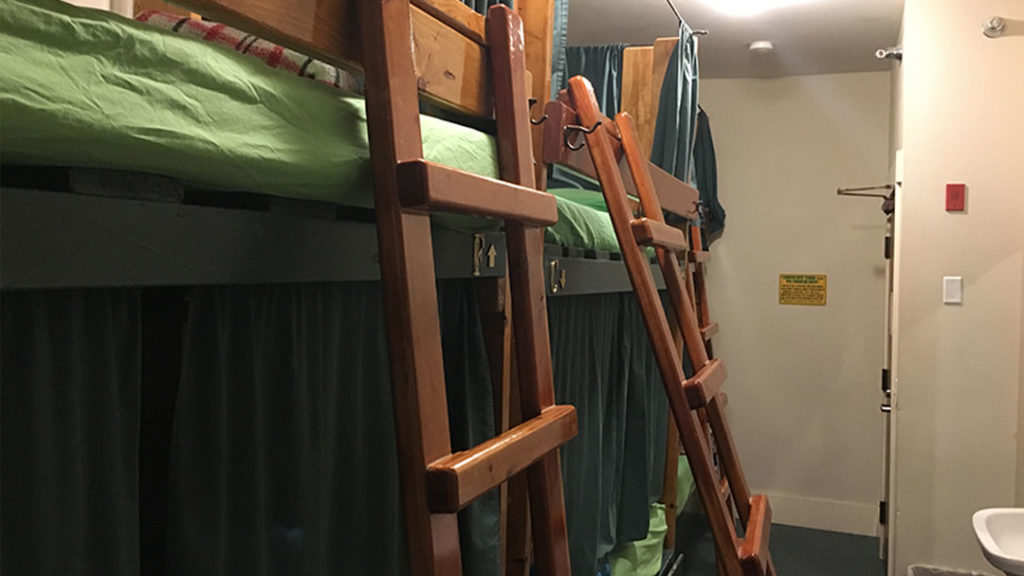 Sleeping Similarities And Differences Hostels vs. Airbnb
The basic differences above require a little explanation. There's something that most people don't actually understand about both Airbnb or hostel properties. There are private rooms available at different properties that give you all the benefits of a more social environment!
Many Airbnb owners have created hybrid properties. For instance, a three-bedroom place where they're renting each bedroom to different Airbnb travelers. Then all of those guests likely then share the common spaces, like bathrooms, kitchens, and social spaces. Don't worry, they all still get cleaned daily/regularly!
That's very similar to renting a private room at a hostel (most hostels have at least 1-2 of these available) while sharing the common spaces with other travelers. Hostels typically house many more people though, so you might see 20+ people in a full hostel. Whereas most of these types of Airbnbs are restricted to the limitations of a 2-, 3-. or 4- bedroom house.
The most basic and time-tested sleeping arrangements for hostels are dorm rooms, where you simply rent a bed among other beds in a room. These can range from 4-bed rooms to over 80-bed rooms in castle hostels! These very communal, dorm sleeping arrangements aren't what people think about with Airbnb. They're really more in the hostel realm. (Here's the article about that castle hostel in Carcassonne…and zombies!)
Cost Of Airbnb vs Hostels
The other major difference between hostels and Airbnb travel is plain and simple, the cost. Hostels typically cost less than a typical Airbnb property. (Again, I'm not counting hostels that just happen to be listed on Airbnb.) In the US, the breakdown in price ranges might look something like this, but definitely vary from city to city, etc.:
Airbnb whole property – $50/night to infinity and beyond!
Airbnb private room on mixed property – $20+/night
Hostel private room – $50-75+/night
Hostel dorm bed – $20-$50+/night
READ NEXT: Hostel Review: Oaxaca, Mexico – Azul Cielo Hostel
Top Travel Tips: Go With Your Gut! Examples Of When To Listen To Your Intuition & Change Plans
Hostel Fact: Booking Hostels vs. Airbnb Are Quite Similar Processes!
The difference between the process of booking an Airbnb or a hostel is actually quite minimal these days. Airbnb has a great website with all sorts of sorting, searching, and filtering tools so that you can hone in on your preferences. On the hostel side, most good hostels have a web presence of their own, and a large majority are now using booking sites devoted specifically to hostel listings.
Many hostels have their own, sometimes very robust network of affiliated (or franchised) locations. In those cases, the hostels typically have a base website that allows you to search the network of hostels in their portfolio, like my favorite Hostelling International (or www.hiusa.org specifically for USA hostels). That's probably the largest worldwide network, but there are others that may consist of anywhere from 2-to 20 within a "network" or specific region.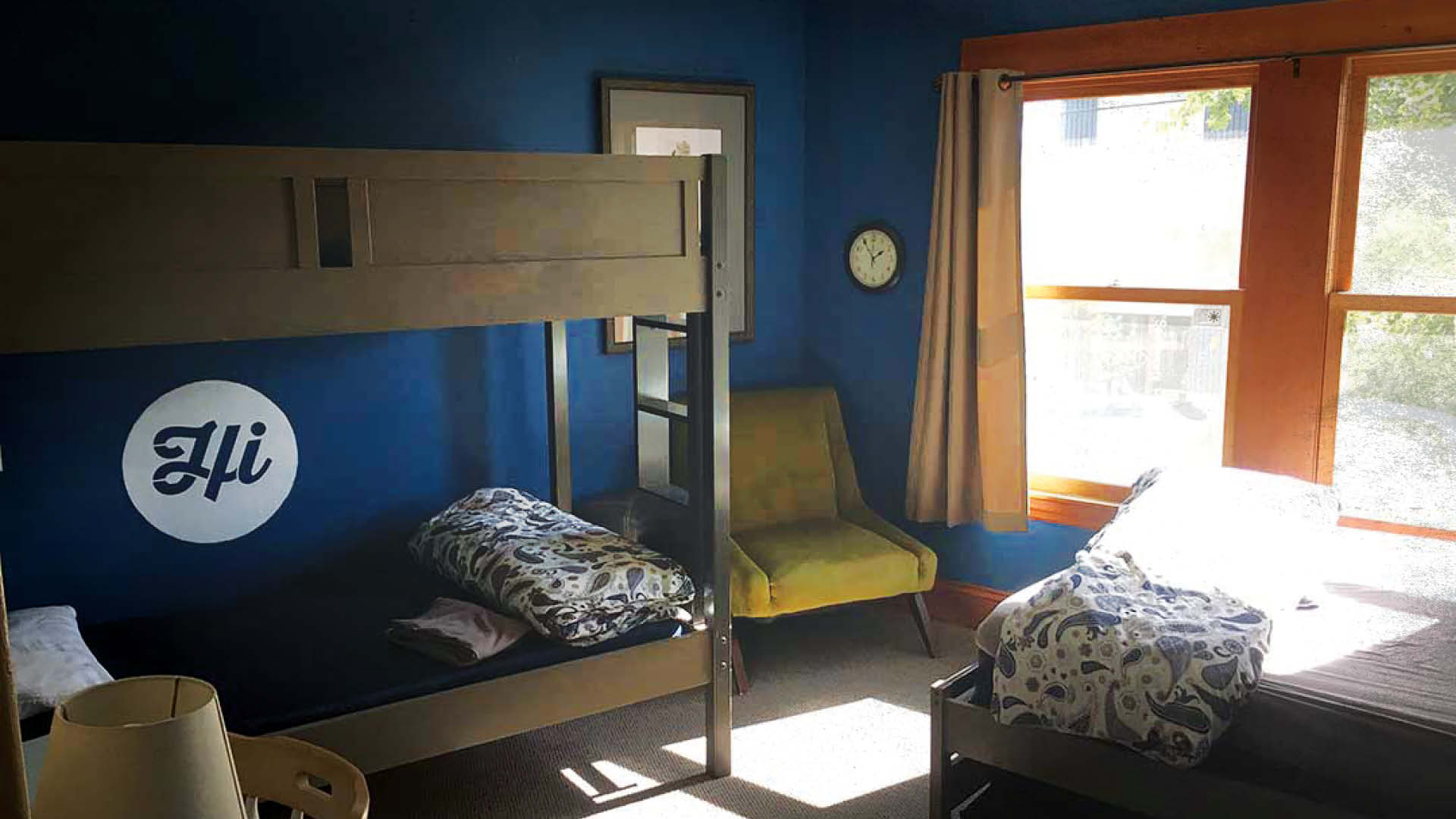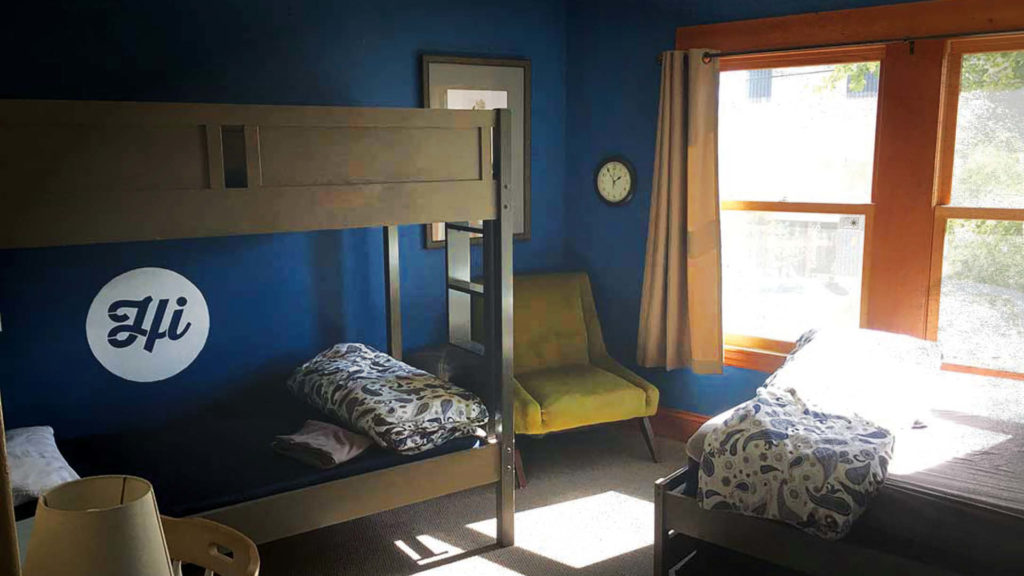 There Are Loads More Airbnbs vs. Hostels
This is another pretty big one. The differences between Airbnb and hostel availability from city to city are pretty drastic, especially if you're comparing all 3 to 4 different "types" of accommodation. Some cities don't even have hostels to choose from, and some cities may not have much of an Airbnb scene.
Hostels are most typically available in cities or places with a decent tourist scene and good public transit systems, or at least great walkability. The heavy use of the term "backpacker hostel" should tell you that the origination of hostels is based on light travelers who often travel by foot or transit.
You'll Have More Opportunity For Socializing At Hostels vs. Airbnbs
The social differences between hostels and Airbnb are definitely an important sticking point for me. Bar-none, you will socialize more at a good hostel.
Great hostels literally have calendars with community or internal events with the sole goal of bringing together their guests from around the world! Airbnbs on the other hand, even the kind with mixed accommodations, will typically only have resources for you to go out and explore. There's always a compendium of maps, local attractions, etc., at a well-cared-for Airbnb property.
Amenities & Transportation Hostels vs. Airbnbs
This is another one of the potentially huge differences between Airbnb and hostels; the amount of transportation options or amenities around the property.
Airbnb properties on the other hand could be pretty much anywhere since they cater to a little bit of a different audience. Airbnbs can be found in very secluded areas that are sought out specifically for that secluded aspect.
READ NEXT: 12+ Tips For Learning How To Slow Travel & Live Like a Digital Nomad
Book Resources — The Beginner Traveler's Guide to Going Nomad
Hostels And Airbnb Should Both Be In Your Travel Toolkit
If you've stuck with me this far, it's probably pretty clear that hostel and Airbnb properties are quite a mixed bag! Both types of travel accommodation really do deserve to be in your toolkit if you want to both save money and get a full experience, depending on your destination. Makes sure you check out the Hostels: 101 article if you haven't yet!
Cheers! 
— Jason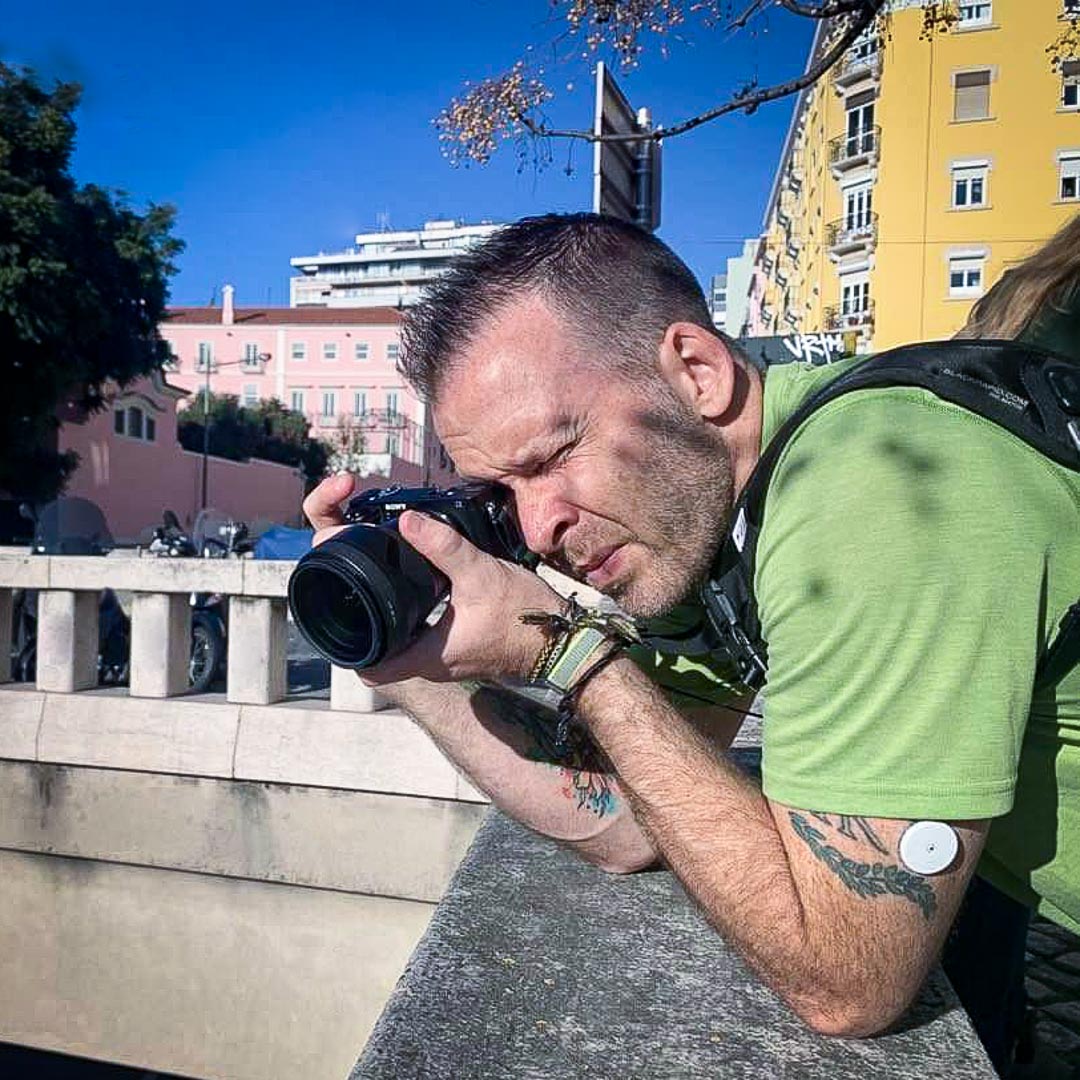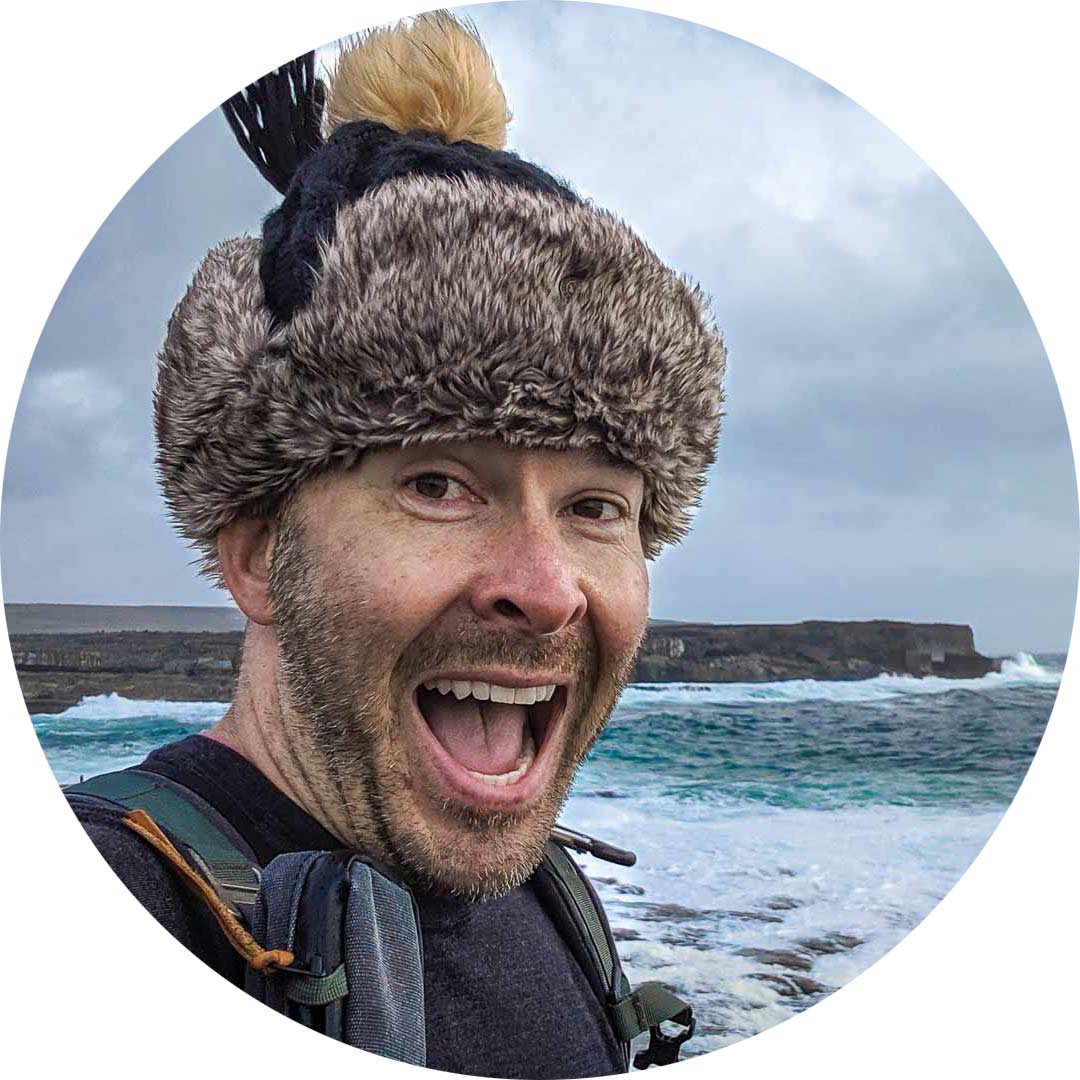 About Jason Robinson
Jason is the author of "The Beginner Traveler's Guide To Going Nomad," as well as the voice behind the words and the eye behind the lens for The Nomad Experiment. "Planning to travel at some point" wasn't actually getting the job done, so nearing 40 he decided to make it a priority, nomatter how scary that was. A few years later—through the pandemic and a type 1 diabetes diagnosis at age 42—now living a life of nomadic travel, he's speaking out to encourage others of any age, or with any serious medical diagnosis, to live an unconventional life.
Travel Planning Tips
Figure out where you are going & how are you getting there…
I suggest using at least 2 to 3 different travel search sites. Start with Skyscanner or Orbitz or Booking …or whatever aggregator site you prefer. Then when you see what airlines to use, check their respective sites for better deals or rewards flights.
Figure out where you're going to stay…
If you're interested in hostels, search Hostelworld or Hostelling International. For longer-term or more private digs, look at Airbnb, VRBO, or you can look for hotel rooms in the links from the search engines listed above.
Get comprehensive travel insurance, or in the least, travel medical insurance if internationally…
Especially with Covid not going anywhere, get covered. Start with an insurance aggregator like Insure My Trip, or with SafetyWing, World Nomads, or another. Then decide what is important to you; trip cancellation, baggage coverage, medical, or all of the above. And get a yearly evacuation plan, since you'll have to get home after your emergency! 
Need more resources? Click here!