So You Want to be a Wilderness First Responder? Part 3: Human Burritos & The Sneak E Squirrel
Blood, Human Burritos, & Sneak E Squirrels
Day four of NOLS Wilderness First Responder training at Landmark Learning got a little messy. Setting the scene, our careless old friend Caleb was chilling out, just-a-whittling a large stick propped between his hand and shoulder…with his sharpest knife of course.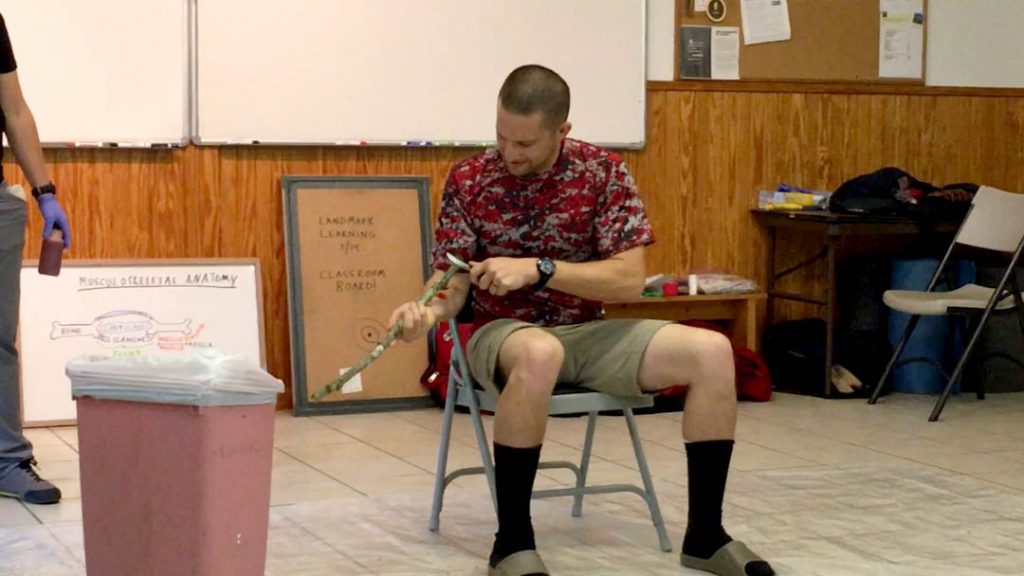 So of course the blade slipped, Caleb quickly noticed his error, and the blood started flowing. OK. Actually one of our instructors ran in and dumped some stage blood on the "wound" for effect, then went to work teaching us about body substance isolation (BSI), elevating heavily bleeding wounds, wound cleaning and management.
Learning while keeping it light was actually really important to keeping the class engaged during hours on end of intense instruction, so I applaud them for that. Don't get me wrong, this was some serious shit we would be dealing with, and we needed to know our stuff, but if you don't laugh a little…
Join the email list to stay in the loop on new releases!
This site participates in the Amazon Services LLC Associates Program and other affiliate programs and may earn from qualifying purchases. You're never charged more, but it helps out little by little! Check out "Privacy" in the top menu if you need to know more!
More Articles In This Series:
Part 1: There Will Be Blood
Part 2: "I Just Got Chainsaw Certified"
Intermission: Everybody Poops…
Part 3: Enter…the Sneak E Squirrel
Part 4: Testing the Mettle
Credits: "Just Let Them Pass Out…"
Enter… The Sneak E Squirrel
A funny thing happens after 3-4 days of intense Wilderness First Responder learning, scenarios, rain and bonding with 16 other new friends; they find a way to come together to blow off some steam. So after learning about some intense wound management, hypothermia, burns and infections, the revelation of the existence of The Sneak E Squirrel was just what our group of knowledge bomb overdosed zombies needed!
A majority of my classmates gathered around the food prep area after class conjuring a plan to skip the camp food dinner in lieu of finding something in the super cool little town of Sylva, NC to feed our souls and quench our thirsts. After a few searches all landed on the Squirrel, the consensus said "let's do this."
Day 4 NOLS Wilderness First Responder Course Quick Hits
Wound Management
Infections
Burns
Hypothermia & Cold Injuries
Heat-Related Illnesses
READ NEXT: Meet My Friend…Dr. Watts. My Goal Zero Yeti 400, Hacked 1200W Power Setup
Essential Hiking, Backpacking & Camping Gear
The night out was a welcome distraction, and about 10-11 of our group of 17 classmates made the trip. Pretty good considering only 13-14 were sleeping onsite at Landmark Learning. This place seems pretty much built out of a big old auto repair shop/barn, refinished to be a super casual, small-town brewery and food house. Complete with a small bar, darts, cornhole, and a pingpong table.
One of the more interesting things was that many of their beers were poured fresh, but with fruit puree added to the bottom of the pint prior. Not sure I'm sold, but for those enjoying something a bit lighter, I think you'll enjoy. (Don't worry purists, they have plenty of regular-poured brews on tap too!)
It was a bit amazing to me that over the first four days of class, because of information overload, many of us hadn't really had the chance to dive into a casual conversation about the backgrounds of most of our new comrades. Obviously there were some, but 2-3 hours of chilling at the squirrel really seemed to just ease the tension and help ensure some long-term friendships were afoot.
Day 5 NOLS Wilderness First Responder Course Quick Hits
Altitude Related Illnesses
Snakebites and Spiderbites
Lighting Injuries & Prevention
Drowning & Water Related Issues
Basic Life Support
Changing Of The Guard
On day five of our Wilderness First Responder course, one of our instructors was off to head west to tend to Outward Bound duties, so we were introduced to a third instructor mid-course. While we loved all of them, it was a pretty interesting thing to get used to one instructor and have another take their place.
Pretty cool dynamic, and it spiced things up a bit due to the different personalities mixing mid-stream. It also shows how well NOLS and Landmark Learning Wilderness First Responder instructors know their stuff and abides by the course curriculum, making it easy for them to make this mid-stream transition.
So days five and six, I think because of our newfound camaraderie, were a little less intense in the classroom. The scenarios, on the other hand, were actually getting a bit more intense. But we all seemed be getting more comfortable with the curriculum, the "system" of being a rescuer, and the fairly mandatory steps you go through to ensure success, etc.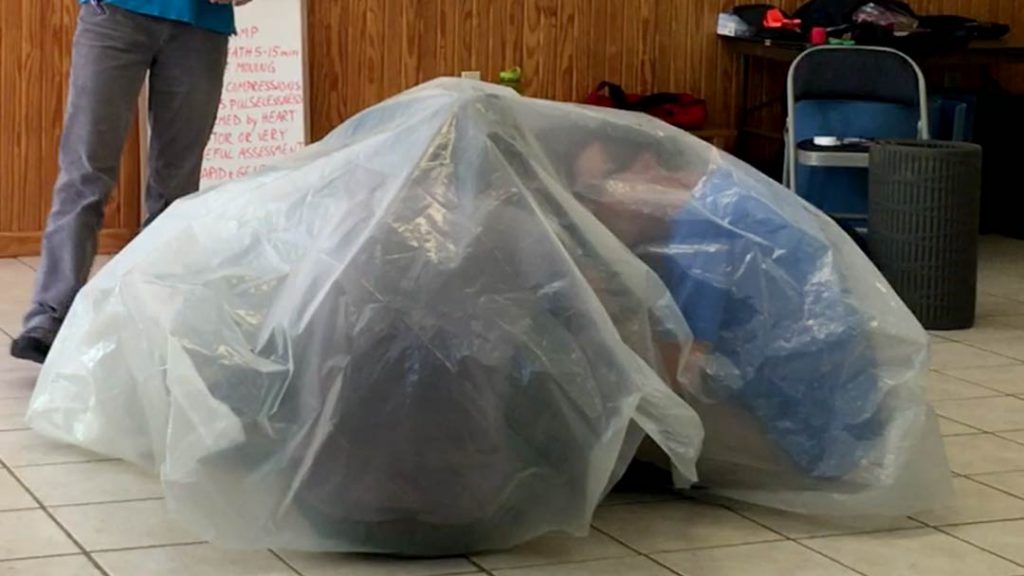 The Wilderness First Responder "Mass Casualty" Incident And Working As A Team
On day five we actually had a mass casualty incident with multiple victims, where our twelve rescuers had to work as a well-oiled machine while spread out amongst many varying situationally wounded, complete with tight time constraints and limited resources.
What do you do when you have more patients (or maybe we can call them victims on this one…) than you have rescuers or responders? Who's in charge? Who's running around checking rescuers, patients, and resources like a well-trained headless chicken?
READ NEXT: Jeep Wrangler Upgrades & Accessories to Make Your Jeep Life Fun as Hell!
Sleep in A Jeep Wrangler!? JKU Bed Platform & Storage Step-By-Step How To Build It
Travel Medical Insurance, Pre-Existing Conditions, & Type 1 Diabetes
Who's making sure everyone is safe and aware of the changing environment and surrounding conditions? And who's sole purpose is to put hands on patients to ensure they're tended to and make it out safely and with whatever pieces they had left when you found them? Lots to think about in a very short amount of time with a mass casualty incident.
Yeah, scenarios were getting intense, and the (fake) blood was really flowing now!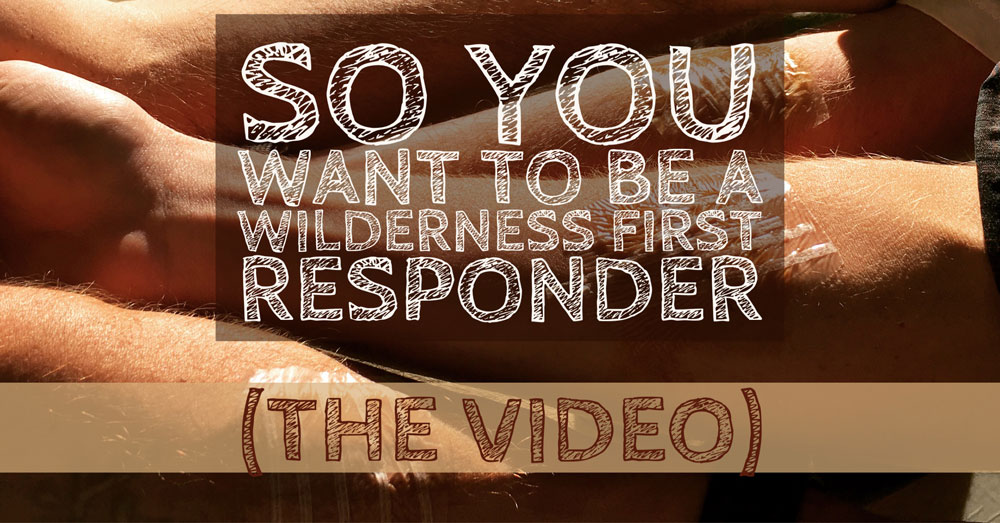 More Articles In This Series:
Part 1: There Will Be Blood
Part 2: "I Just Got Chainsaw Certified"
Intermission: Everybody Poops…
Part 3: Enter…the Sneak E Squirrel
Part 4: Testing the Mettle
Credits: "Just Let Them Pass Out…"
Cheers!
— Jason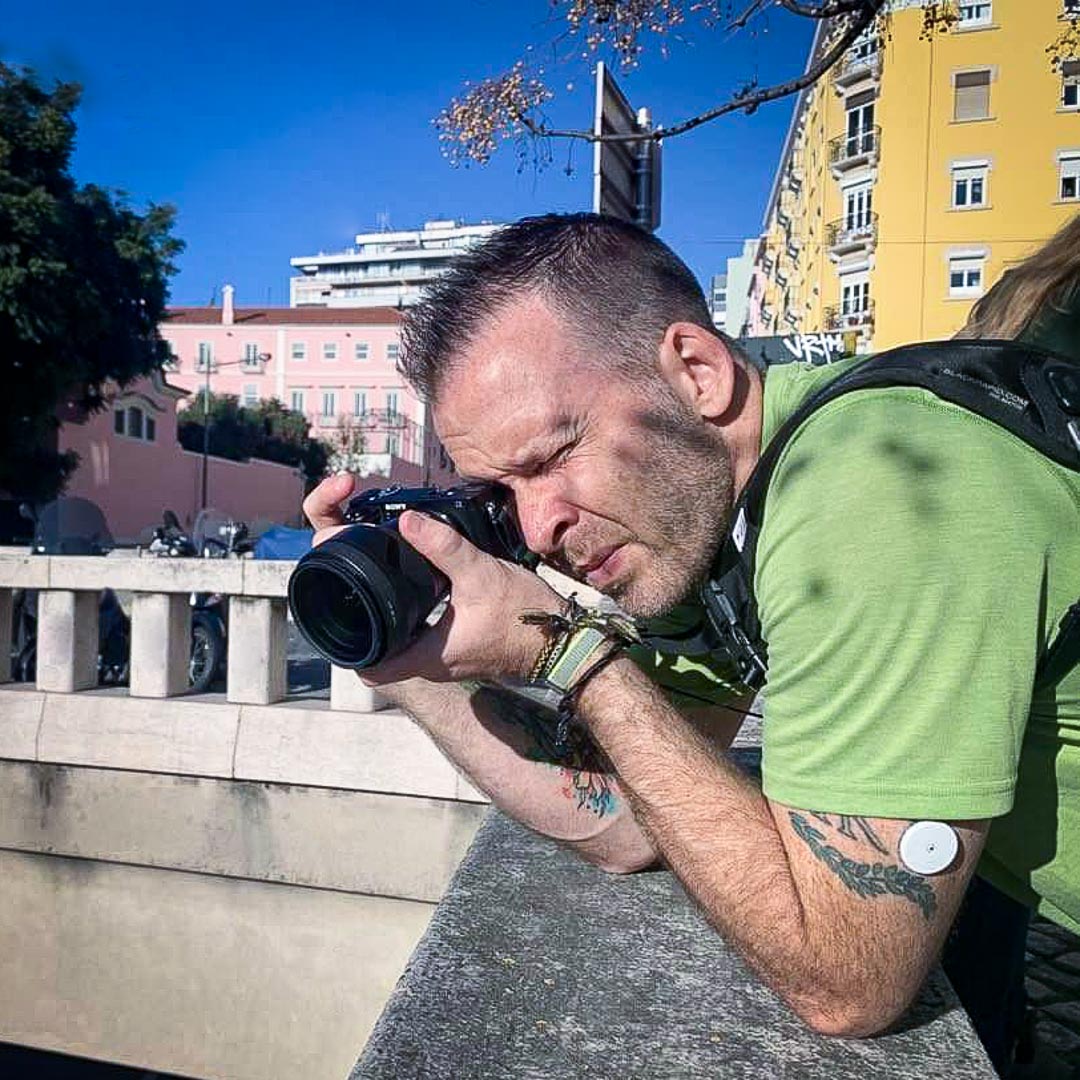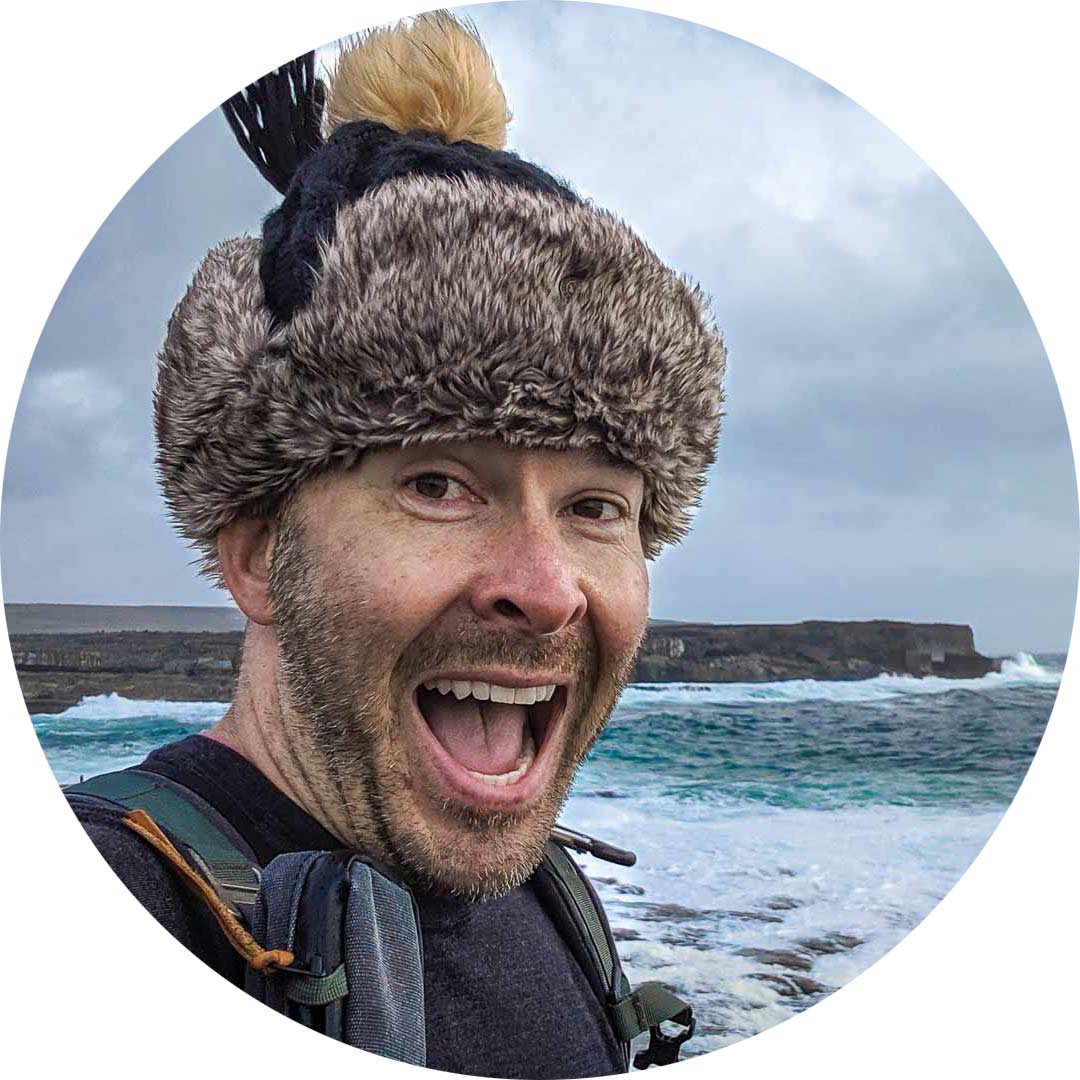 About Jason Robinson
Jason is the author of "The Beginner Traveler's Guide To Going Nomad," as well as the voice behind the words and the eye behind the lens for The Nomad Experiment. "Planning to travel at some point" wasn't actually getting the job done, so nearing 40 he decided to make it a priority, nomatter how scary that was. A few years later—through the pandemic and a type 1 diabetes diagnosis at age 42—now living a life of nomadic travel, he's speaking out to encourage others of any age, or with any serious medical diagnosis, to live an unconventional life.
Travel Planning Tips
Figure out where you are going & how are you getting there…
I suggest using at least 2 to 3 different travel search sites. Start with Skyscanner or Orbitz or Booking …or whatever aggregator site you prefer. Then when you see what airlines to use, check their respective sites for better deals or rewards flights.
Figure out where you're going to stay…
If you're interested in hostels, search Hostelworld or Hostelling International. For longer-term or more private digs, look at Airbnb, VRBO, or you can look for hotel rooms in the links from the search engines listed above.
Get comprehensive travel insurance, or in the least, travel medical insurance if internationally…
Especially with Covid not going anywhere, get covered. Start with an insurance aggregator like Insure My Trip, or with SafetyWing, World Nomads, or another. Then decide what is important to you; trip cancellation, baggage coverage, medical, or all of the above. And get a yearly evacuation plan, since you'll have to get home after your emergency! 
Need more resources? Click here!