"Wouldn't It Be Better Just To Let Them Pass Out!?" & 10 Other Things You Might Hear At Wilderness First Responder Training
Let Me Be Clear: Becoming A Wilderness First Responder Is Some Serious Sh*t!
During your Wilderness First Responder course, you'll go through 80 hours of intense classroom and field scenarios. Extremely qualified instructors will be dishing up an almost drowning amount of knowledge, and in a very condensed amount of time. You'll likely be quizzed on fresh knowledge each day through multiple indoor or outdoor field scenarios, culminating in a final day of classroom tests and field tests.
So in an attempt to make sure you don't get too serious…I'm bringing you a few of the verbal highlights (lowlights?) from my 9 days of Wilderness First Responder Training.
Join the email list to stay in the loop on new releases!
This site participates in the Amazon Services LLC Associates Program and other affiliate programs and may earn from qualifying purchases. You're never charged more, but it helps out little by little! Check out "Privacy" in the top menu if you need to know more!
More Articles In This Series:
Part 1: There Will Be Blood
Part 2: "I Just Got Chainsaw Certified"
Intermission: Everybody Poops…
Part 3: Enter…the Sneak E Squirrel
Part 4: Testing the Mettle
Credits: "Just Let Them Pass Out…"
READ NEXT: Yesterday I had to Use My NOLS Wilderness First Responder Training…
Meet My Friend…Dr. Watts. My Goal Zero Yeti 400, Hacked 1200W Power Setup
Essential Hiking, Backpacking & Camping Gear
From Dusk To Dawn…And All Hours In Between
If you're anything like the group of 17 classmates I took my Wilderness First Responder course with, you'll notice folks getting up at the buttcrack of dawn (like 5am) to get into the classroom to study. Then often studying late into the night as the course draws closer to test day.
The days at Wilderness First Responcer Training are long. Assume you'll get up early to study the previous day's content; in by 6-7am. Then you're in the classroom or scenarios from 8am-5pm, with an hour lunch and a couple of breaks. Then you whip up some dinner and study a bit before turning in. Yep. (Mind you, there were nights when heading into town for a beer and letting off steam were the "required" coursework.)
READ NEXT: Jeep Wrangler Upgrades & Accessories to Make Your Jeep Life Fun as Hell!
Sleep in A Jeep Wrangler!? JKU Bed Platform & Storage Step-By-Step How To Build It
Travel Medical Insurance, Pre-Existing Conditions, & Type 1 Diabetes
Here's The Thing About Wilderness First Responder Training…
If you don't have a sense of humor and instructors that can balance the importance of the curriculum with the reality that it can be dry from time to time, you might not make it through. You've seen Scrubs, right!?
So these are some random, completely out of context gems I noted during my nine days of training. It could have been an instructor or a classmate that said these (or even me…), or it could have been a rehashing of a past story someone told.
Good Luck!
Keep these types of things in mind while you're working your way through the 320+page book in preparation for you week of preparation for being a backcountry badass.
More Articles In This Series:
Part 1:  There Will Be Blood
Part 2:  "I Just Got Chainsaw Certified"
Intermission:  Everybody Poops…
Part 3:  Enter…the Sneak E Squirrel
Part 4:  Testing the Mettle
Credits:  "Just Let Them Pass Out…"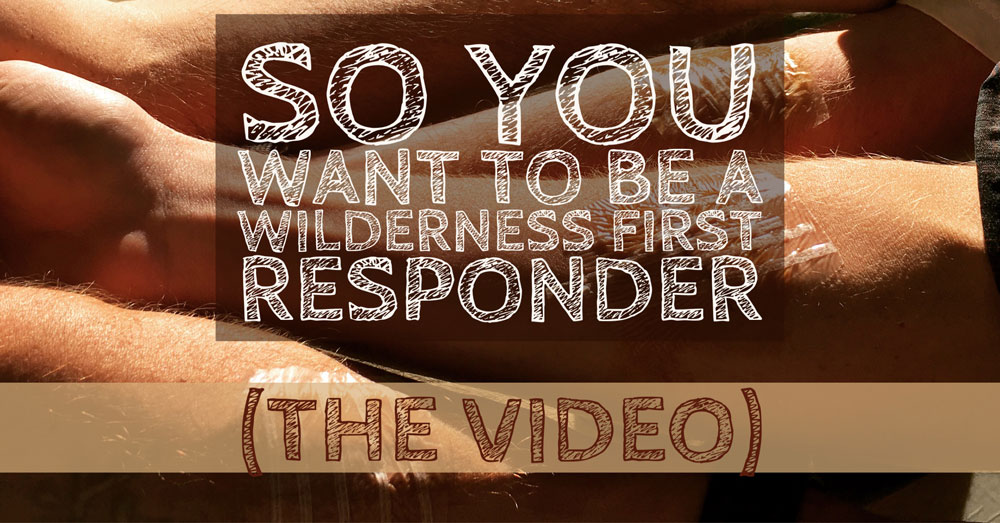 Cheers!
— Jason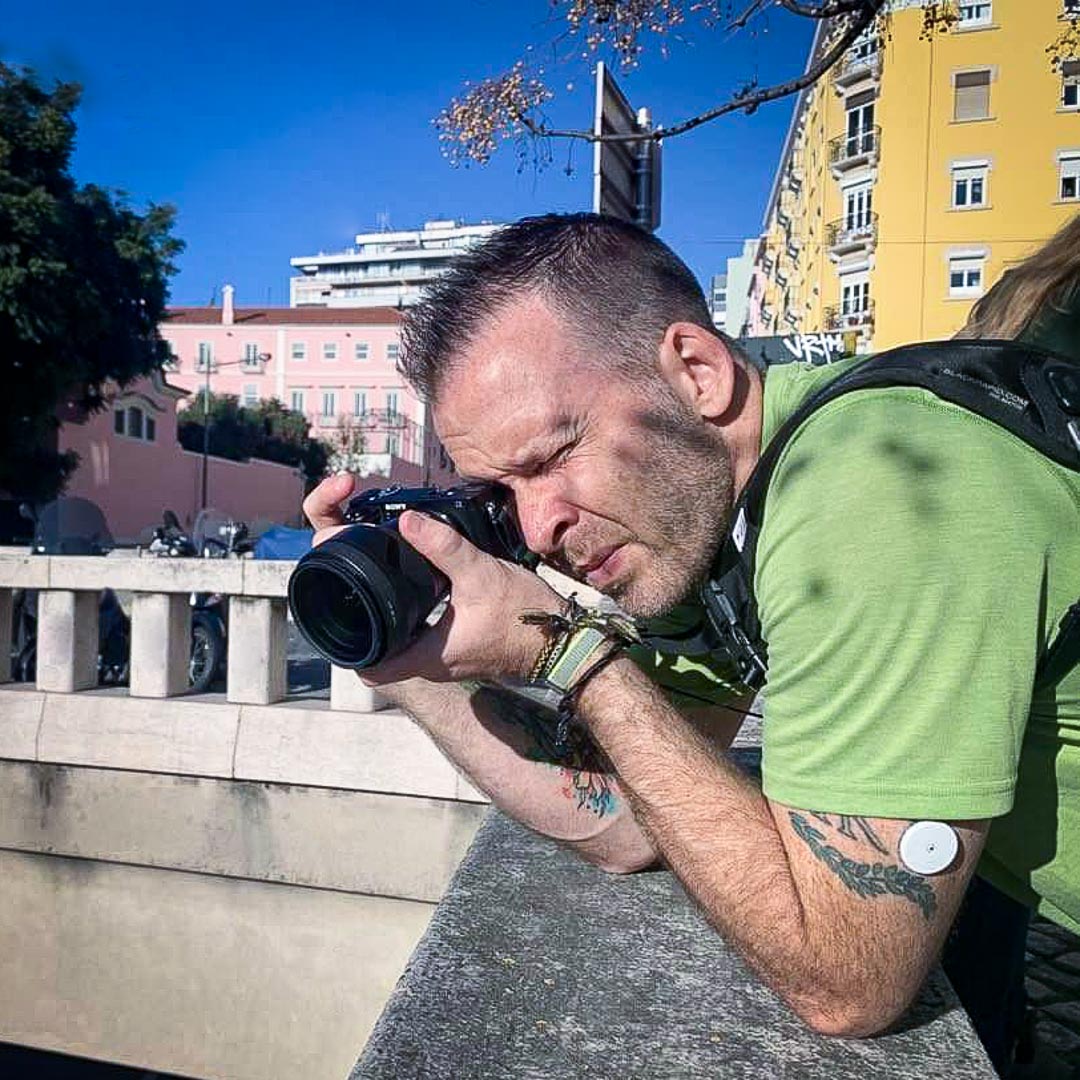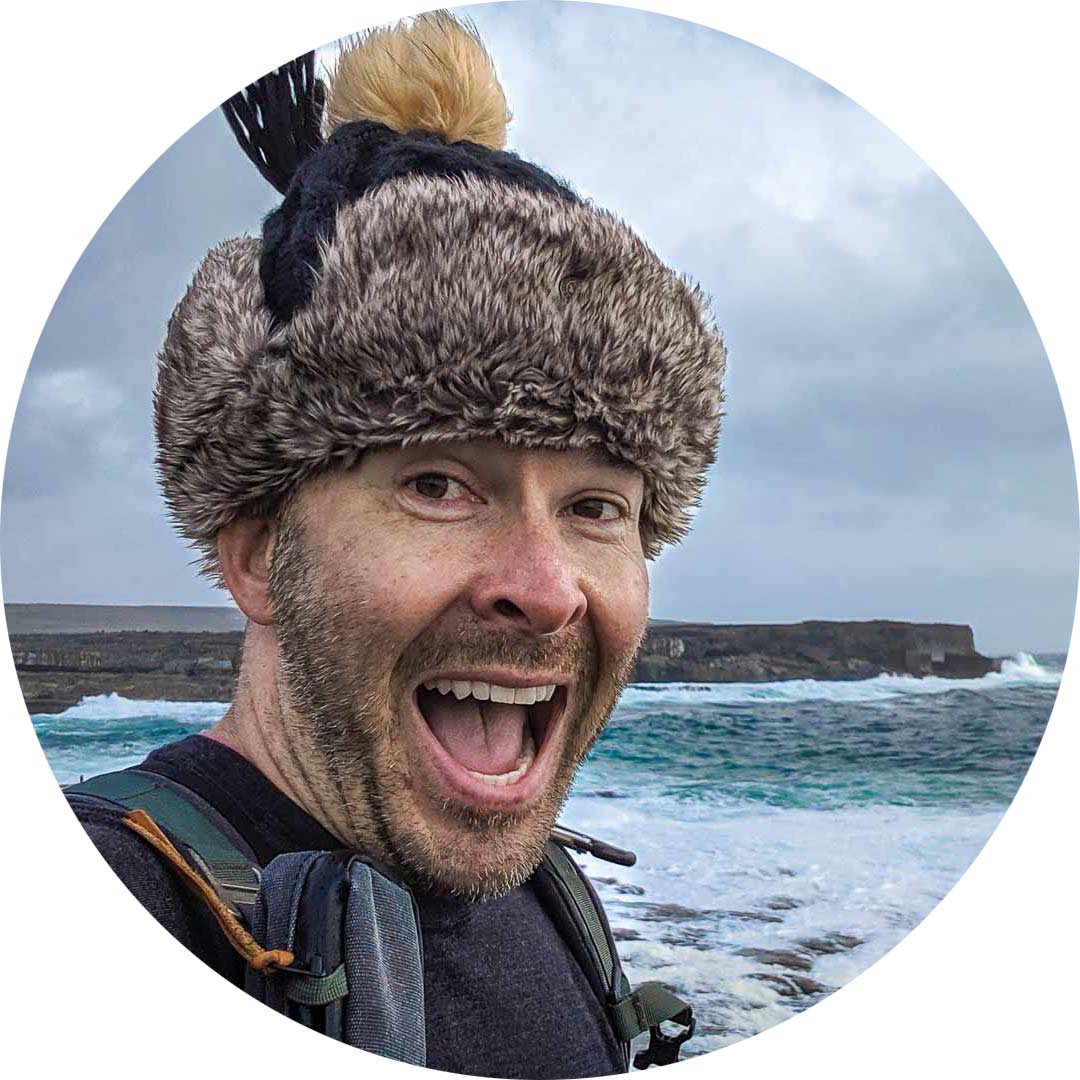 About Jason Robinson
Jason is the author of "The Beginner Traveler's Guide To Going Nomad," as well as the voice behind the words and the eye behind the lens for The Nomad Experiment. "Planning to travel at some point" wasn't actually getting the job done, so nearing 40 he decided to make it a priority, nomatter how scary that was. A few years later—through the pandemic and a type 1 diabetes diagnosis at age 42—now living a life of nomadic travel, he's speaking out to encourage others of any age, or with any serious medical diagnosis, to live an unconventional life.
Travel Planning Tips
Figure out where you are going & how are you getting there…
I suggest using at least 2 to 3 different travel search sites. Start with Skyscanner or Orbitz or Booking …or whatever aggregator site you prefer. Then when you see what airlines to use, check their respective sites for better deals or rewards flights.
Figure out where you're going to stay…
If you're interested in hostels, search Hostelworld or Hostelling International. For longer-term or more private digs, look at Airbnb, VRBO, or you can look for hotel rooms in the links from the search engines listed above.
Get comprehensive travel insurance, or in the least, travel medical insurance if internationally…
Especially with Covid not going anywhere, get covered. Start with an insurance aggregator like Insure My Trip, or with SafetyWing, World Nomads, or another. Then decide what is important to you; trip cancellation, baggage coverage, medical, or all of the above. And get a yearly evacuation plan, since you'll have to get home after your emergency! 
Need more resources? Click here!