Yesterday I had to Use My NOLS Wilderness First Responder Training…
Yesterday I had to use my NOLS Wilderness First Responder Training. It went…OK?
I got certified in NOLS Wilderness First Responder training course at Landmark Learning in the mountains of North Carolina. But let's be honest, the goal was to learn the ins and outs of being an outdoor emergency ninja just in case. But I never actually wanted to end up in a situation to have to put my new Woofer skills into action.
I was in the middle of my daily quarantine 4-5 mile greenway hike, complete with full mountain backpacking gear to add weight. Then I heard a horrendous crashing sound just around the bend in front of me. I then realized that I had just been passed by two older folks, the second a woman on a red cruiser bike.
As I rounded the corner I saw her motionless on the ground next to her bike. Her head was resting face-first against a metal guardrail. A passing runner and I made it to her first while her husband made his way back to us. My mind immediately started to recall my Wilderness First Responder training.
Join the email list to stay in the loop on new releases!
This site participates in the Amazon Services LLC Associates Program and other affiliate programs and may earn from qualifying purchases. You're never charged more, but it helps out little by little! Check out "Privacy" in the top menu if you need to know more!
NOLS Wilderness First Responder Training & Urban Environments.
It's probably important that I cover quickly what Wilderness First Responder Training prepares you for and what it doesn't. Specifically, Woofer training is for non-urban emergencies where help from real first responders like medics and ambulances isn't an immediate option. It's truly for use when you're fairly off-grid and it might take hours or even days to either reach help or have help reach you.
So in an occasion like this, the full extent of Wilderness First Responder training isn't necessarily applicable. The main goal in this type of situation is to secure the scene, support the injured, and maintain a safe situation while the real pros make their way to you. Obviously, the availability of 911 and open communication on the phone might mean instruction on what else to do while waiting, should it be a serious injury.
What Next? How did it go down?
NOLS Wilderness First Responder training courses are nine intense days of classroom and wilderness instruction. We can't get into all the scenarios here. Along with 2-3 other helping hands, here's what we did in this instance:
– First and foremost I knew that, given the wreck, there could be a neck or back injury, so I went straight to securing her head and neck from movement (after introducing myself and asking if I could help…). It's important to note that nobody actually saw her go down, but it was extremely clear what happened.
– Others then secured the scene and made sure that she was in no more fear of harm. They also made sure we weren't putting ourselves in harm's way while we were helping. Essentially, removing bikes from the greenway and making sure nobody else was coming in hot.
– We talked her through where her pain was and wasn't—mostly collarbone and strong headache. Then asked some questions to assess her mental state so we could see what did or didn't improve over time.
– From that point for the next 20+ minutes while we waited, it was really up to her husband just to talk to her and keep her calm. To be honest, he was a champ. She didn't understand where she was or why she was out riding, asking at least 20-30 times what day it was. That kind of loss of memory is scary, but he calmly answered her questions over and over. And she did get a bit more lucid over time. This kind of slow recognition is typical of some head injuries, one of the things the Wilderness First Responder Training covers in detail.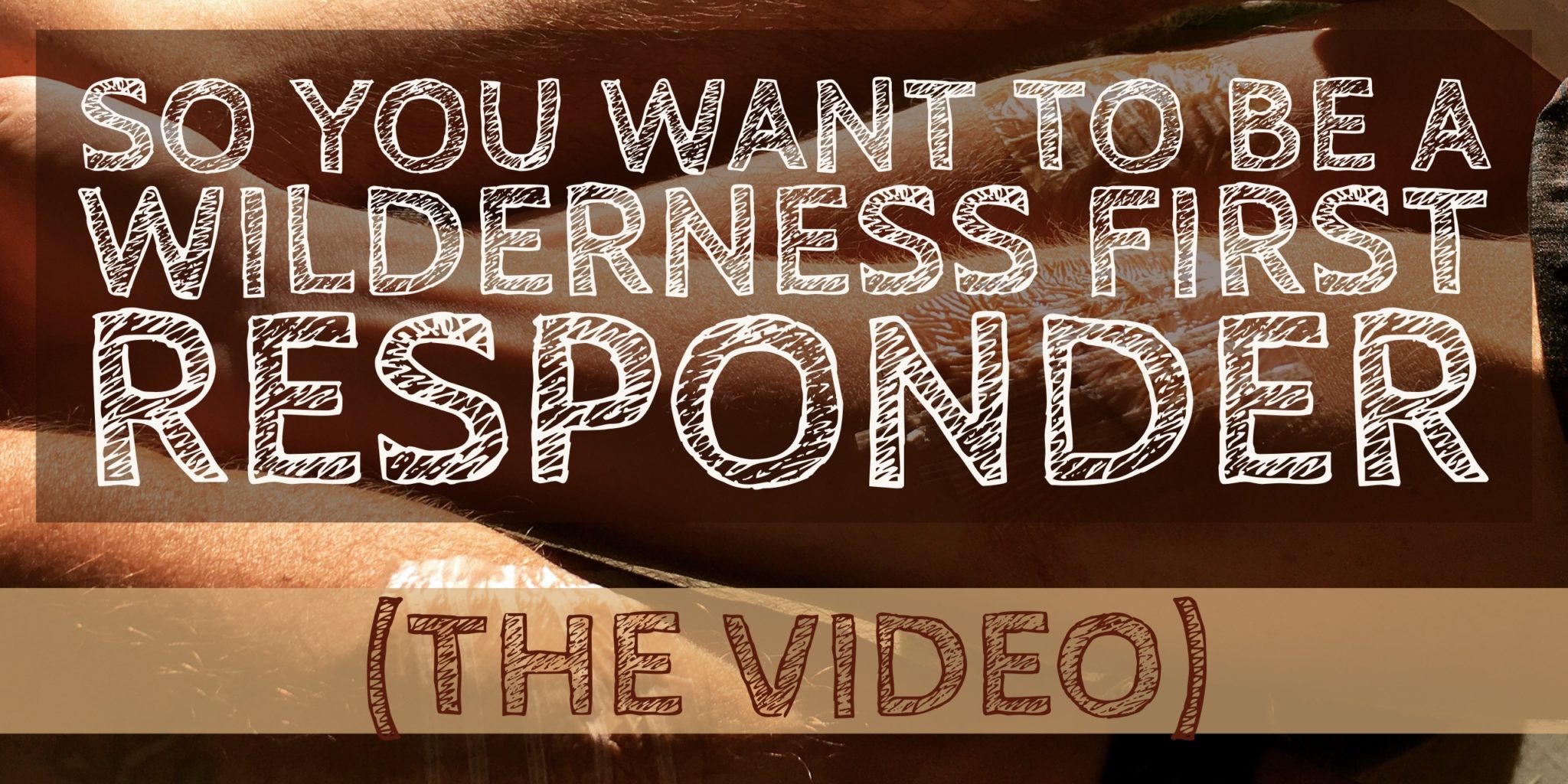 What felt like an eternity later, the Paramedics and Fire Department Arrived and Took Over
We got them up to speed on what happened and what information we had on the situation and her injuries. I then got the opportunity to watch them do their thing while continuing to brace her neck for the next ten minutes or so. Knowing that the pros had things in hand, I of course used this as a chance to start grading myself.
They then secured her neck with a brace and we were able to take her helmet off. At that point, I was relieved of my duties. They got her on a gurney and started heading for the hospital. Since her husband couldn't go in the ambulance I walked with him the 1+ mile back to his house with both bikes in tow. I just chatted him up a little, trying just to keep him a bit preoccupied during the necessary and unavoidable walk.
Pass, Fail, or Needs Improvement?
Let's be clear, it tears me up that this happened at all. I prefer to live in a fantasy world where these things don't happen and we all live happily ever after. But you and I know that's not reality.
In reality, we all did the best we could, and we made sure that she was safe from further harm and calmed until the experts arrived. We gathered what information we could so that we give it to them and hand over the duties. That was what was called for, and thankfully it wasn't a worse situation.
But I also know that if I were in the backcountry and had to put my full Wilderness First Responder training into action, I would have used the tools at my disposal and done what was necessary. I also carry a NOLS WFR notebook with proper steps and a good adventure medical kit in my hiking gear at all times. Those would have helped me fill in the blanks.
We passed. We did not fail, but we always need improvement. I had planned on taking more training in the coming months, but then the Covid-19 lockdown happened. But this cements the fact that, when things open back up, I'll be first in line to re-up my Wilderness First Responder Training.
Thinking about Becoming a NOLS Wilderness First Responder?
I can't recommend it enough. While it not only made me more confident in the outdoors, it also opened my eyes to so many different scenarios that I had previously never even considered. I got my NOLS Wilderness First Responder certification at Landmark Learning in Cullowhee, North Carolina and it was an amazing experience. If you haven't, feel free to watch that video here and share it with a friend that you want to go take the course with.
And here are some fun articles I wrote about the experience.
Part 1: There Will Be Blood
Part 2: "I Just Got Chainsaw Certified"
Intermission: Everybody Poops…
Part 3: Enter…the Sneak E Squirrel
Part 4: Testing the Mettle
Credits: "Just Let Them Pass Out…"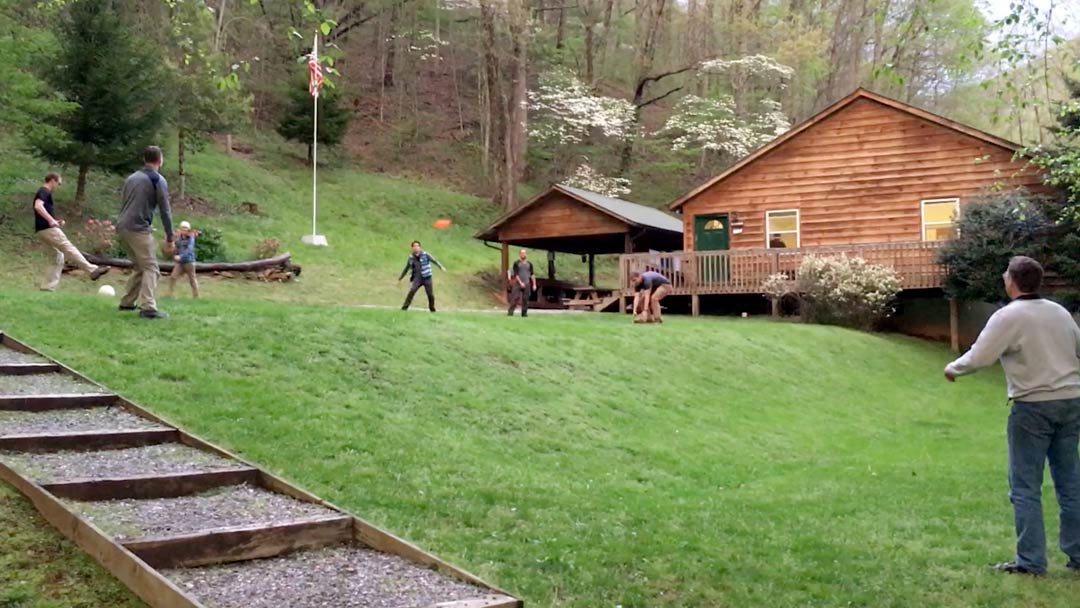 And just so you know, she's doing fine. I got a text message from her husband about three hours later letting me know that she was alright. No more details, but I was so glad he decided to let me know she was doing better.
Cheers Friend. Good Luck Out There.
— Jason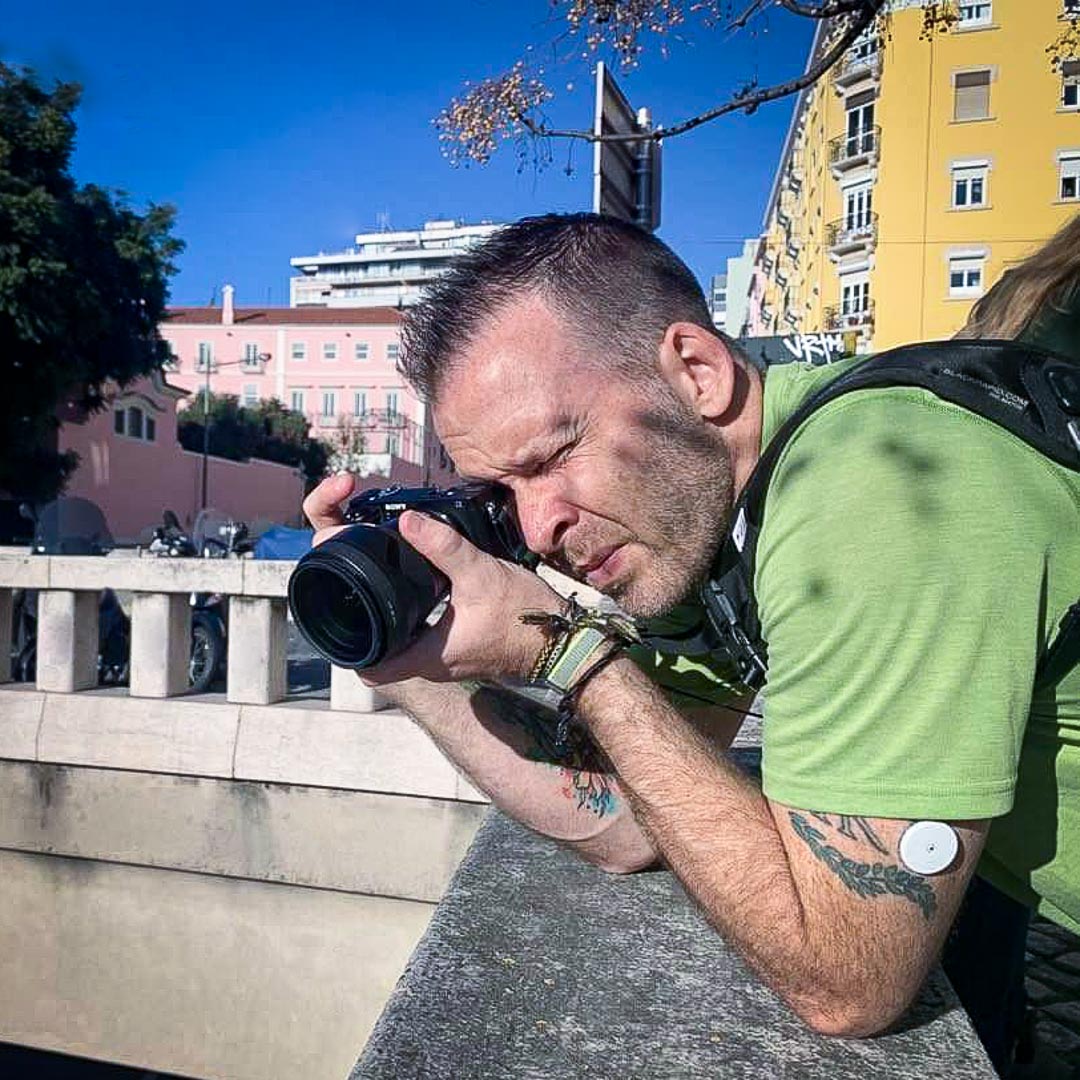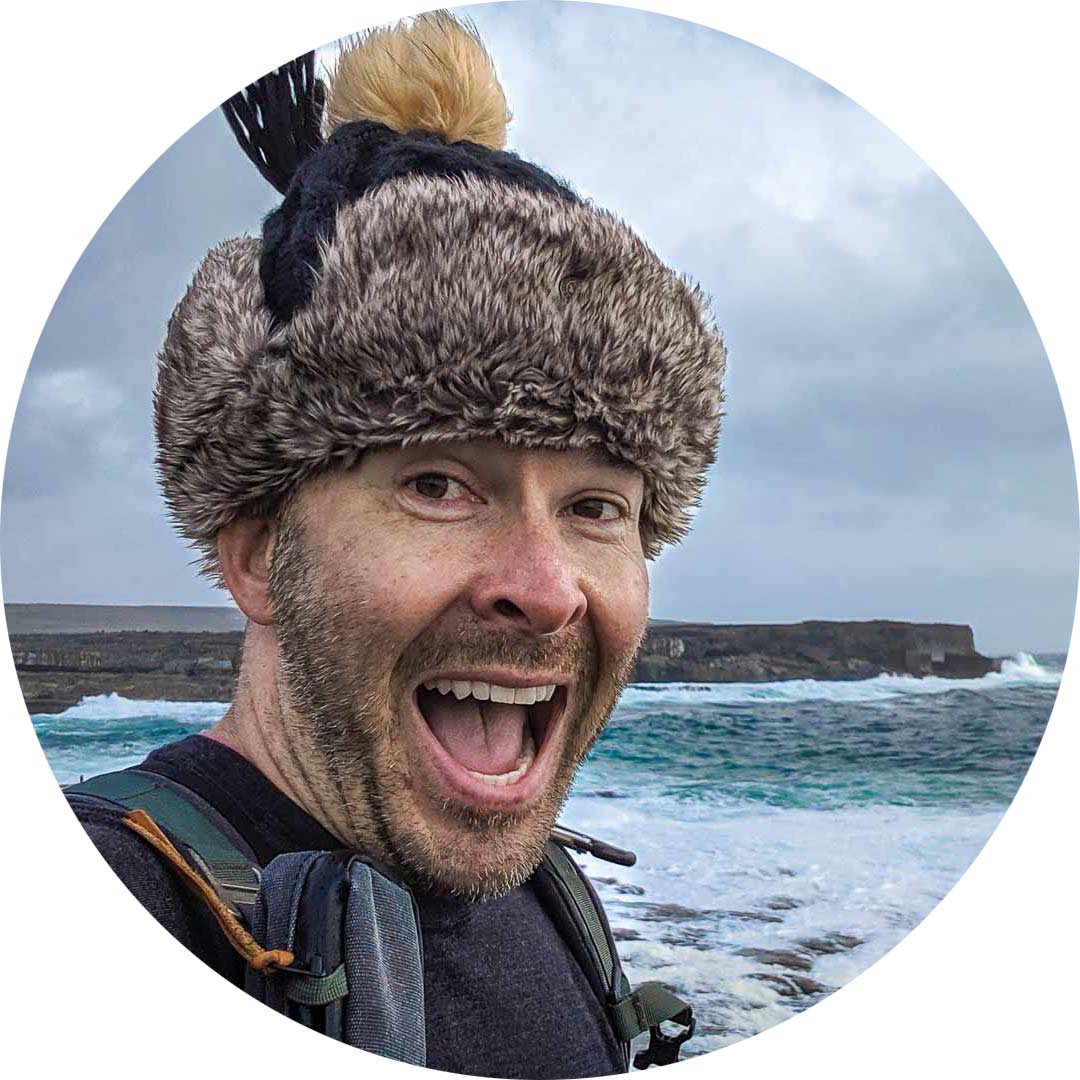 About Jason Robinson
Jason is the author of "The Beginner Traveler's Guide To Going Nomad," as well as the voice behind the words and the eye behind the lens for The Nomad Experiment. "Planning to travel at some point" wasn't actually getting the job done, so nearing 40 he decided to make it a priority, nomatter how scary that was. A few years later—through the pandemic and a type 1 diabetes diagnosis at age 42—now living a life of nomadic travel, he's speaking out to encourage others of any age, or with any serious medical diagnosis, to live an unconventional life.
Travel Planning Tips
Figure out where you are going & how are you getting there…
I suggest using at least 2 to 3 different travel search sites. Start with Skyscanner or Orbitz or Booking …or whatever aggregator site you prefer. Then when you see what airlines to use, check their respective sites for better deals or rewards flights.
Figure out where you're going to stay…
If you're interested in hostels, search Hostelworld or Hostelling International. For longer-term or more private digs, look at Airbnb, VRBO, or you can look for hotel rooms in the links from the search engines listed above.
Get comprehensive travel insurance, or in the least, travel medical insurance if internationally…
Especially with Covid not going anywhere, get covered. Start with an insurance aggregator like Insure My Trip, or with SafetyWing, World Nomads, or another. Then decide what is important to you; trip cancellation, baggage coverage, medical, or all of the above. And get a yearly evacuation plan, since you'll have to get home after your emergency! 
Need more resources? Click here!
This site participates in the Amazon Services LLC Associates Program and other affiliate programs and may earn from qualifying purchases. You're never charged more, but it helps out little by little! Check out "Privacy" in the top menu if you need to know more!