Game-Changing Hostel Facts: Did You Know There are Hundreds of Hostels in the US!?
Hostels Have Come A Long Way!
There are some quick nitty-gritty facts about hostels that I realize I've become a little oblivious as to the importance of. I may take for granted that I know things like the fact that there are hundreds of hostels in the USA. But as a holy preacher of the word of hostel travel, I need to make sure my up-and-coming hostel groupie friends (that's you…) know them.
And since hostels are much more prevalent around the world than in the USA, I'll start with one of the most unlikely of facts about hostels in the good ol' US-of-A…
READ NEXT: Hostel Guide 101 – Answers To The Questions You've Been Asking!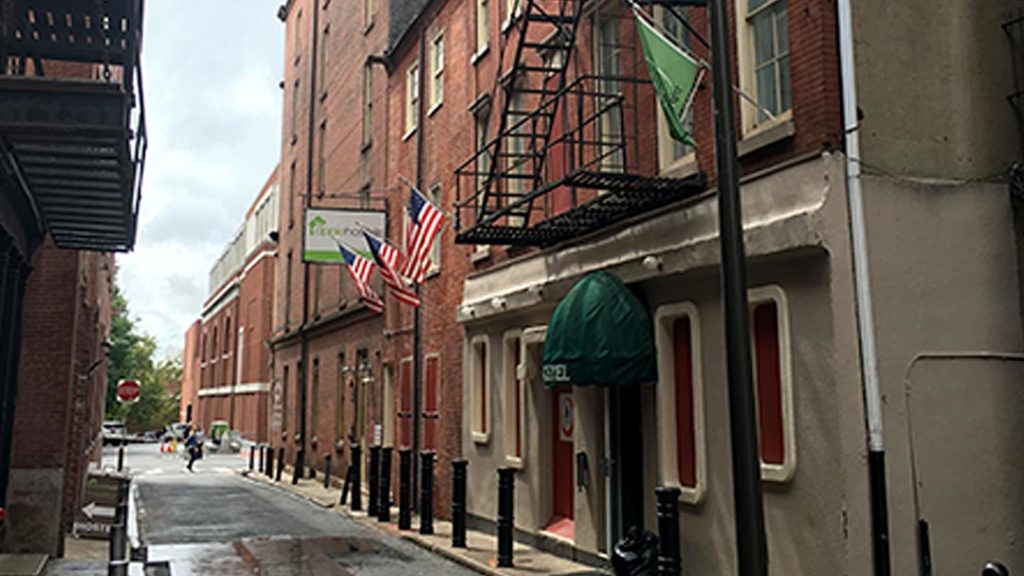 Hostel Fact: There are hundreds of hostels in the US!
Let me say that again, slower. There are hundreds of hostels in the good ol' USA! I have literally had two people in the past week look at me and say "I didn't even know there were hostels in the USA" or "I thought there were only hostels in Europe."
It felt like someone was stabbing me in my hostel groupie heart, then slowly twisting the knife.
Hostels in the USA run the gamut from low-down and dirty digs for the night to super fancy and a bit pricey. You really have access to all types of hostels. The great thing is that the hostel booking sites are pretty stacked with reviews and descriptions to make you feel better about choosing one. And if you travel to larger cities, you're often looking at choosing between 5-10+ different hostels!
Hostel Fact: You can usually get a private room!
Yes, most hostels in the USA I've experienced have at least one private room, if not many, depending on the size of said hostel. Some of those are a double bed, some have a bunk, and some may have room for 3-4. That said, the hostel typically only rents them out to one "person" or group, so you can totally hunker down with your friend or sig if that's your thing.
The beauty is that you still have the benefits of meeting other travelers and taking advantage of hostel events when you're not locked away in your private room!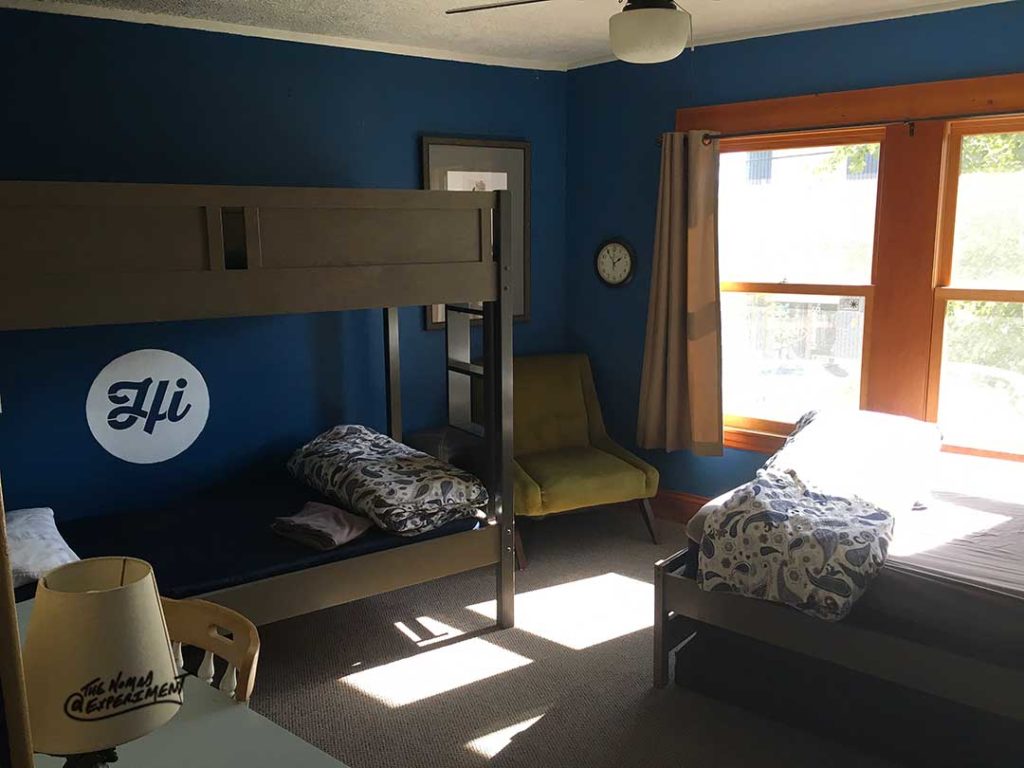 Hostel Fact: You may not even have to share a bathroom
It's true, some rooms have their own private bathroom and shower. Hostels in the USA usually call these "ensuite" or something like that. The fairly standard hostel bathroom game is large bathrooms with many stalls for doing the biz and many separate, private shower stalls for washing your naughty bits. Then a bank of sinks and mirrors for finishing up. But I've seen many private rooms and even small dorm rooms with their own, private business quarters!
Hostel Fact: All Ages, races, creeds, and types of travelers stay at hostels!
This is one of those hostel facts that is really at the root of why I love staying at hostels so much. I get to meet people from all over the world! Add to this the fact that hostels in the USA tend to get a lot of folks from other countries, and you really will expand your world knowledge if you stay in hostels. And age is not a factor.
The only standard rule is that kids have to be accompanied by an over 18 adult. That essentially, usually means that if there's a kid in the hostel, they're traveling with their family. And I think any family that introduces their youngins to this type of travel are right in my book!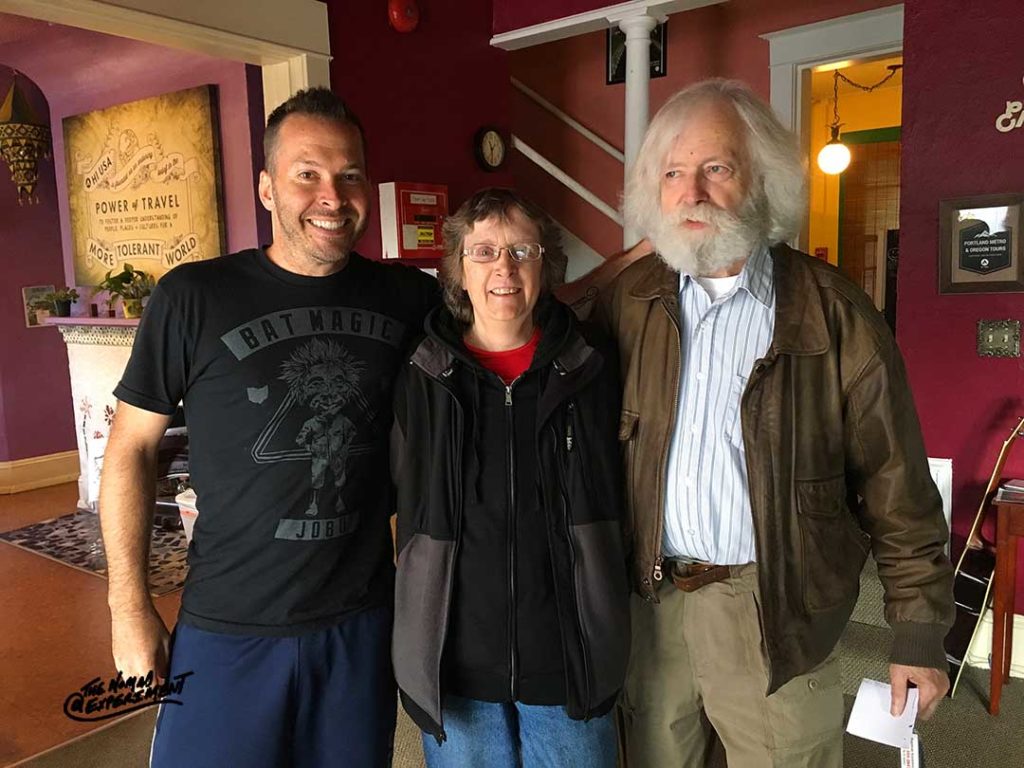 Hostel Fact: Your Airbnb might essentially be a hostel!
Yeah, the awesome joke may be on you! If you've been afraid to try a hostel, but you've stayed at an Airbnb with other people that booked other rooms in the place, you've essentially tried the gateway drug to hostel travel! (More details on that here!) Think about it. Multiple randoms that didn't travel together staying in one dojo. Communal kitchen, bathroom, and common areas. Maps and details about local attractions to help you explore the city.
If you've tried this type of Airbnb, you've essentially already broken down your barriers to hostel travel. Now you have no more excuses!
Take it one step further, and there are actually many bonafide hostels first actually listed on Airbnb. The code words you would look for are "shared room" in the description. In the pictures, look for bunk beds or rooms with multiple beds and the specifics that you're literally only renting one bed.
Hostel Fact: Some Hostels have Pools and Bars!
Yeah, I've been to many hostels inside and outside of the USA that sell beer and other alcohol on-premises. Some of them go as far as having a full-blown bar. Combine that with the fact that some hostels also have a pool and you're in for a good time!
Now beware, add up a worldly crowd, a bar, and a pool, and you have likely stumbled upon what we like to call a "party hostel". Pack the earplugs and plan for less sleep than usual!
Hostel Fact: Good Hostels are all about Helping Travelers Explore and Meet Other Travelers
This is another one of those facts about hostels that is kind of at the core of why they exist. Most hostels seem to be started because of the owner's pure love of travel and the people they meet. They seem inspired to bring more of that vibe to the world and to help others experience the things they've experienced in their travel. So when those things all come together, with an awesome staff, that hostel will typically be built around a mantra of "helping the traveler."
Be on the lookout for walls full of maps, brochures and flyers galore, and staff willing to tell you about all the cool, non-touristy nooks and crannies about their city or country!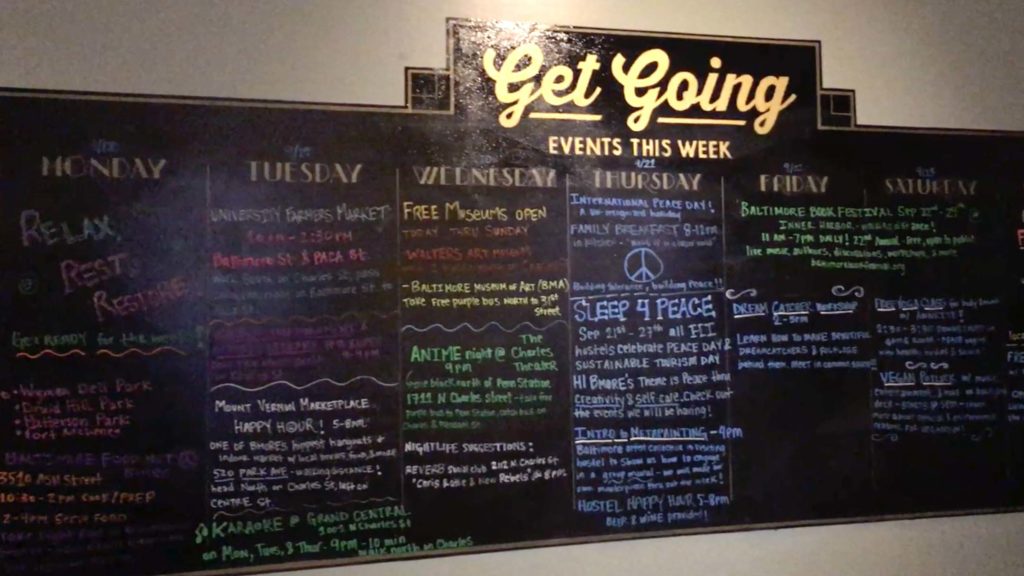 Hostels Are All About Free Perks!
So we all know that hostels are typically cheaper than your standard hotel, motel, or Holiday Inn travel accommodations. But the other side of that hostel fact is that most of them have a ton of free perks too! You'll usually run into free breakfasts daily, coffee and tea available all day, free day-old pastries and breads from supportive local bakeries, etc.
On the frothy deliciousness tip, a lot of hostels will have happy hours or just drop a case or two of beer for their guests after an evening activity.
Wine nights are also not out of the realm of possibility. All of these little perks are an added benefit to the lower cost, but also just another way for the hostel to foster community and get their guests talking to each other and creating new friendships.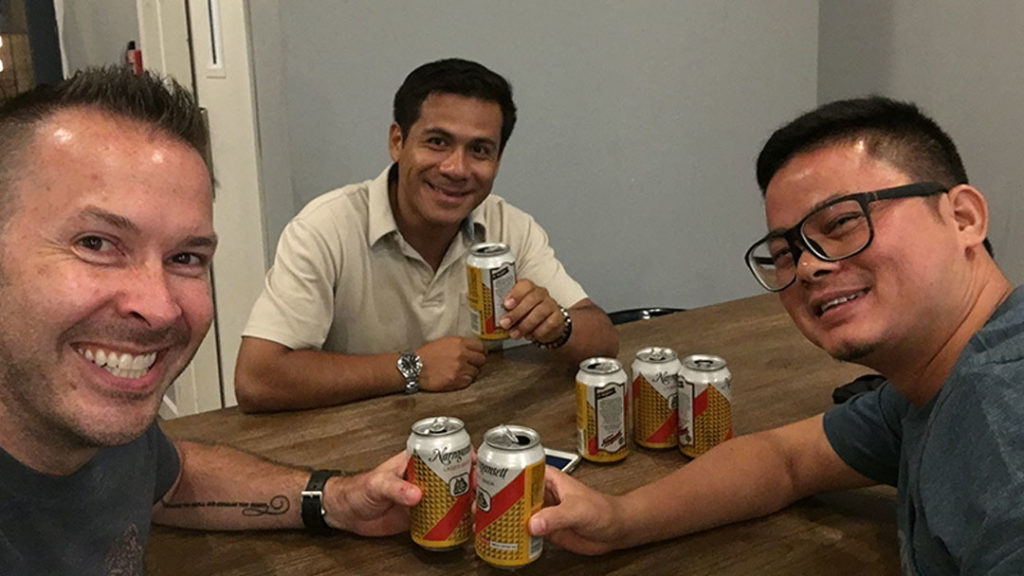 Enough Hostel Facts For Now
Those should get you started down the road of dispelling any of those misconceptions that you might have been fostering. Share this article and share the word!
Cheers!
— Jason
Travel Planning Tips
Figure out where you are going & how are you getting there…
I suggest using at least 2 to 3 different travel search sites. Start with Skyscanner or Orbitz or Booking …or whatever aggregator site you prefer. Then when you see what airlines to use, check their respective sites for better deals or rewards flights.
Figure out where you're going to stay…
If you're interested in hostels, search Hostelworld or Hostelling International. For longer-term or more private digs, look at Airbnb, VRBO, or you can look for hotel rooms in the links from the search engines listed above.
Get comprehensive travel insurance, or in the least, travel medical insurance if internationally…
Especially with Covid not going anywhere, get covered. Start with an insurance aggregator like Insure My Trip, or with SafetyWing, World Nomads, or another. Then decide what is important to you; trip cancellation, baggage coverage, medical, or all of the above. And get a yearly evacuation plan, since you'll have to get home after your emergency! 
Need more resources? Click here!
This site participates in the Amazon Services LLC Associates Program and other affiliate programs and may earn from qualifying purchases. You're never charged more, but it helps out little by little! Check out "Privacy" in the top menu if you need to know more!