Mexico Travel By Bus; They Could Straight-Up Leave Your Ass Behind
Travel Tips For Your First Bus Ride Through Mexico
I'm currently on my first trip to Mexico, and I'm learning a sh*tton of good stuff about getting by with their transportation "system!" This experiment actually started with a one-way ticket to Mexico City and a week's reservation at a hostel with no plan beyond that. Today's installment is all about travel around Mexico by tour bus and some of the nuances of getting around Mexico.
Join the email list to stay in the loop on new releases!
This site participates in the Amazon Services LLC Associates Program and other affiliate programs and may earn from qualifying purchases. You're never charged more, but it helps out little by little! Check out "Privacy" in the top menu if you need to know more!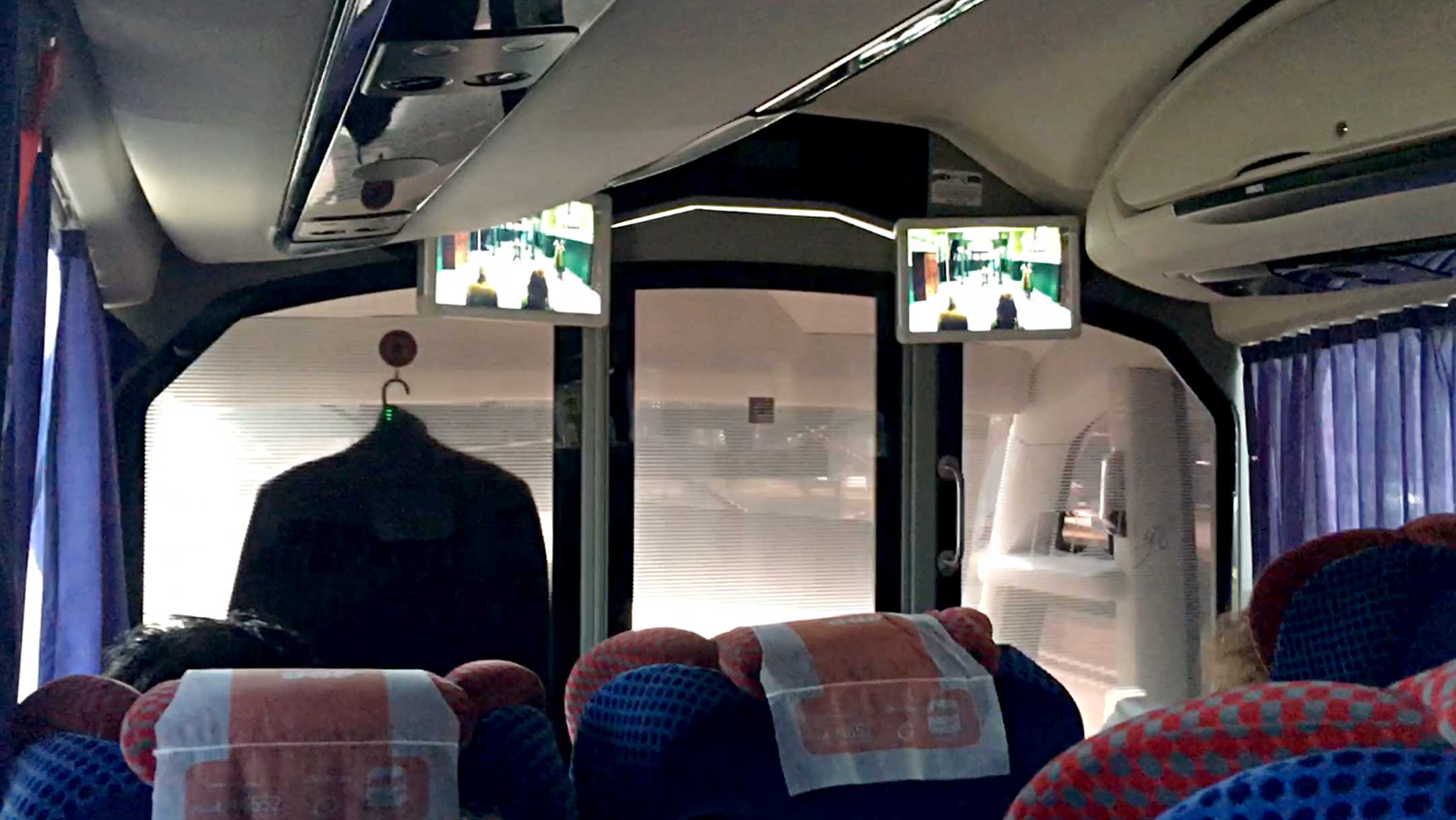 I'm gonna walk you through the process with some little nuggets about each part of your Mexico bus adventure. If you've never traveled to Mexico or are worried about it, well, I can't say "don't be." I can say that with a little knowledge and some practice you'll probably be just fine. I am, and I'm learning quickly!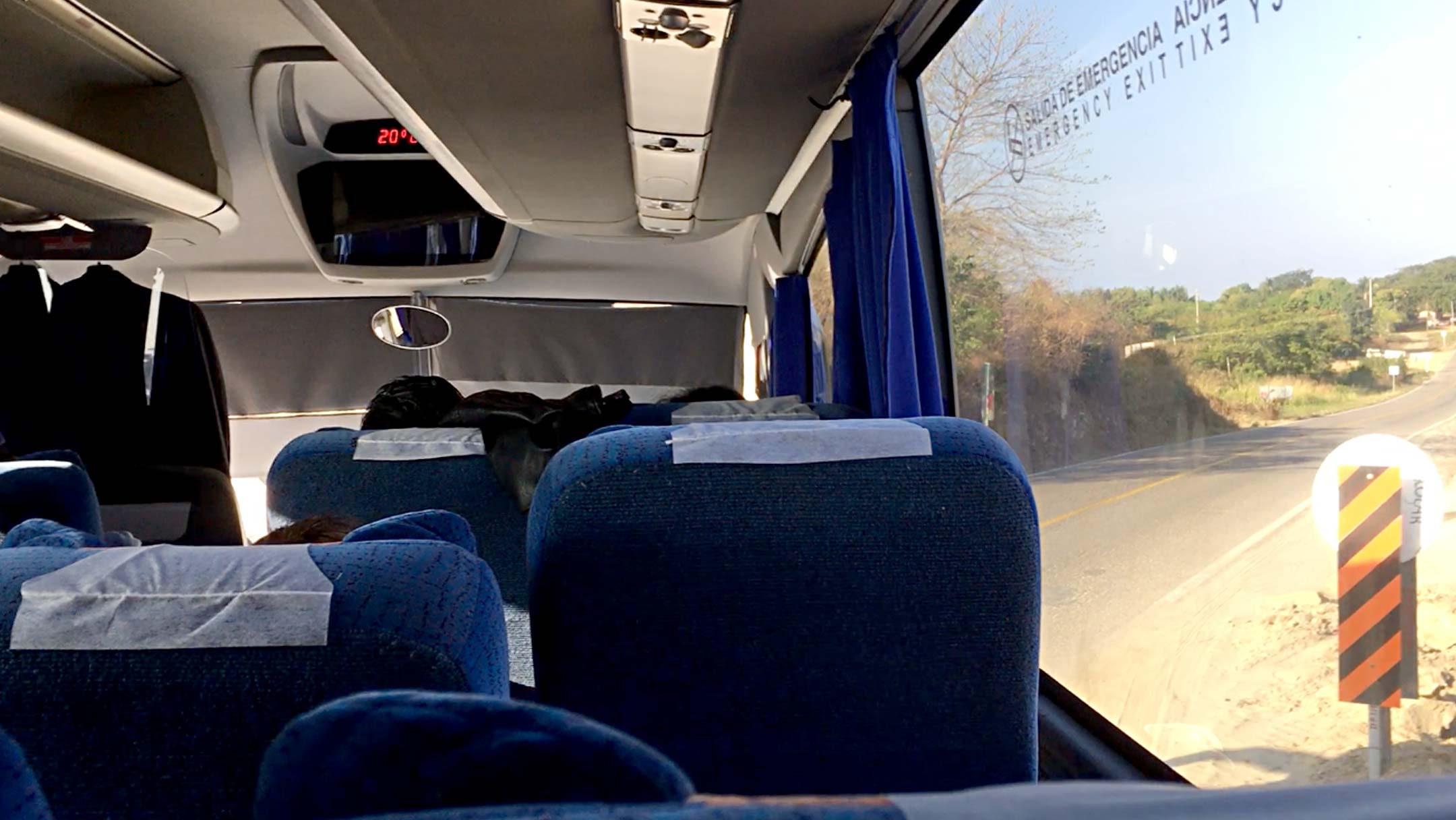 Having A Good Mexico Guidebook Will Really Help You Out!
This might seem like common sense, but it really is important to get a good, physically printed (not digital) guidebook. You should probably do this at least a few weeks before you travel to Mexico for your adventure. Read up on where you're going and where you might want to go. Mexico is a beautiful country if you can get past some of the rough edges!
READ NEXT: Mexico City Murals & Graffiti, Oaxaca Murals & Graffiti, The Colors of Oaxaca
Realize whether you're a city person or a trees person and consider that when deciding on where you're pondering. Again, I didn't actually know where I was going to travel beyond Mexico City until I had been in the country for a couple of days! It really is an accessible country with very cheap transportation if you want to explore, even beyond travel by bus!
Buying your bus tickets in Mexico
I'm currently sitting on an ADO GL bus from Mexico City to Oaxaca. My ticket was $394 pesos (about $20USD) when I purchased it four days ago. Those costs were going up at least $20-40 pesos a day($1-2USD), so the difference between pre-purchase and buying the day of can be upwards of 50% more cost!
Also, I had plenty of seat options and could plan my day better in advance. Just showing up the day of and buying a ticket might have you getting a seat on the next bus out, or maybe not for 2-3 hours or more!
Note the differences between premiere, first-class, and other classes of buses. They're all a little different depending on the carrier, but for the time being, I'm going on the higher side of things. AC, TV, reclining seats, free water, etc., all make a 6+ hour bus ride to Oaxaca more tolerable, so I'm riding premiere.
The cost difference isn't really that significant for the higher tiers of comfort, but unfortunately, some routes don't have upper-level options. My later bus from Oaxaca to Puerto Escondido, 11-hours overnight, was a little less comfortable, but still solid!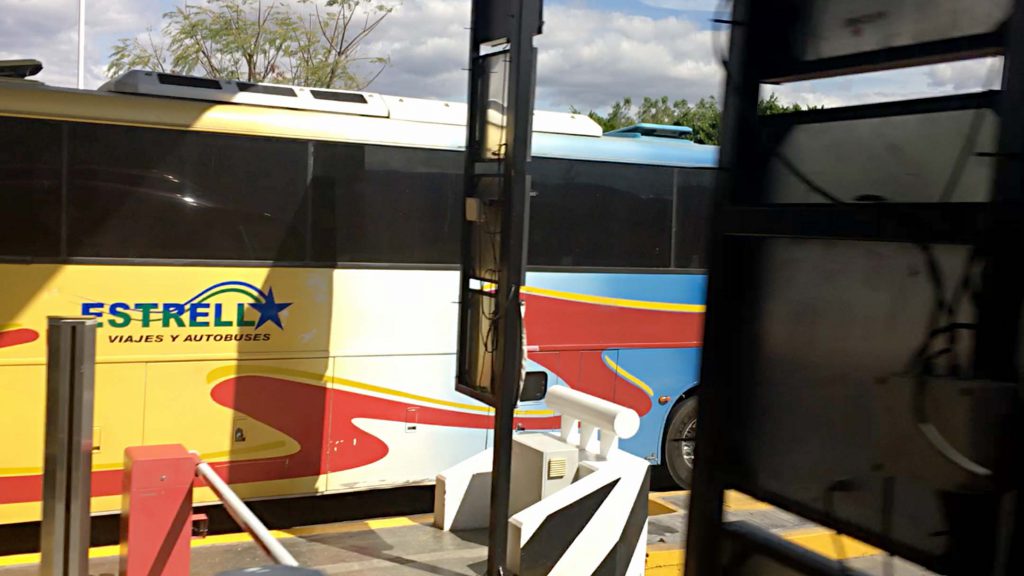 Buying your Mexico bus tickets online or by app may not work!
Keep in mind that you may be using international credit cards on sites or apps that sometimes don't jive. I wasn't able to actually execute a purchase through ADOs website or app, and neither were my hostel mates. I actually had to take a trip to the transportation/bus station to get my ticket.
Actually, in hindsight, this was a great advantage for me in the end, since I got to see the layout of the transportation station and understand the floor plan. This came in super handy when my 4.7 kilometer Uber ride took over 40 minutes to get to the station. (Yes, I could have almost walked that fast…) 
READ NEXT: The Best Hostels I've Stayed At…& Why They Make The List
Hostel Review: Oaxaca, Mexico – Azul Cielo Hostel
As I was literally running down the spider web of tunnels and yelling to the security to literally hold the bus to Oaxaca that was already backing up! I was glad I had at least a general understanding of the layout of the TAPO transportation station in Mexico City.
Make sure they explain the bus ticket for you as well; things like the day, time, gate number, etc. Note that your actual gate number may not be located anywhere near where you buy your ticket! If you're buying early, onsite, I suggest you find what gate your bus is supposed to be at and get eyes on it immediately! (I didn't, and it almost cost me a bus ride!)
Plan to get to the Transportation station EARLY!
Yeah, there is this thing called "Mexican Time", and it's for real. Most things are running behind, all the time, and there doesn't seem to be a way to correct that situation. And nobody really gives a sh*t either. Actually, it's kind of nice once you get used to it. I'm typically pretty schedule conscious, so chilling about a bit and not worrying about time in Mexico was kind of nice!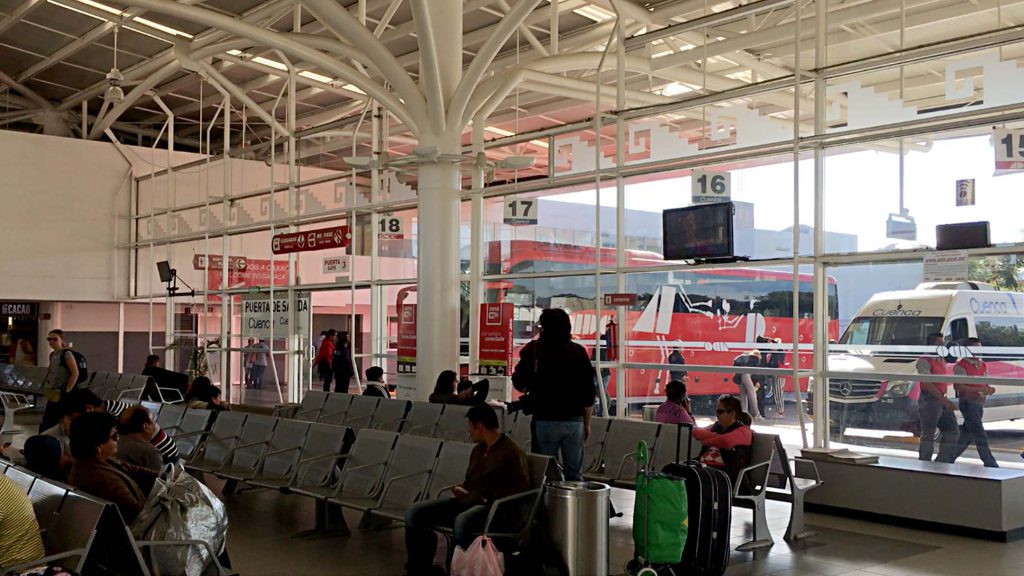 I mean, you really won't understand until you try it. Sorry! But with that, you'll want to plan to be at any bus station about an hour before you're supposed to travel. Airport travel? Plan for at least 3 hours in the major cities. This isn't really for you to have time to deal with the depot or airport once you get there, but more so to add time for all the lovely nuances of getting from point A to point B in Mexico.
READ NEXT: Travel Medical Insurance, Pre-Existing Conditions, & Type 1 Diabetes
UPDATED: 18 Safe Traveling Tips For Newbies—Keep Yourself Safe & Travel Anxiety
Motion Sickness on the Bus is real…even before you leave the city!
Yeah. I'm pretty sure someone blew chunks like 5 minutes into this bus ride. Honestly, I'm not surprised, since the Mexico City streets are pretty damn whoppyjawed. Most guide books will tell you to get motion sickness pills for some of the more off-the-beaten path rides.
Be Careful: Mexico Bus Rest Stops Are A Trap!
Even if you're on the most expensive bus, they could leave your ass behind in the middle of nowhere at a rest stop if you're not careful. Seriously! This bus to Oaxaca that I'm on has stopped twice, and twice it has literally started backing out and heading on to the highway with no less than 4 people yet to return!
And this was after only being docked for about 4-5 minutes! People running down the aisles to the driver pleading for him to wait. It was kind of funny honestly! But it would have sucked if it were me!
Bring your own snacks or food if you just want to avoid this possibility altogether. That fresh-cooked churro just isn't worth it, friend, and you can get them anywhere you travel in Mexico anyway!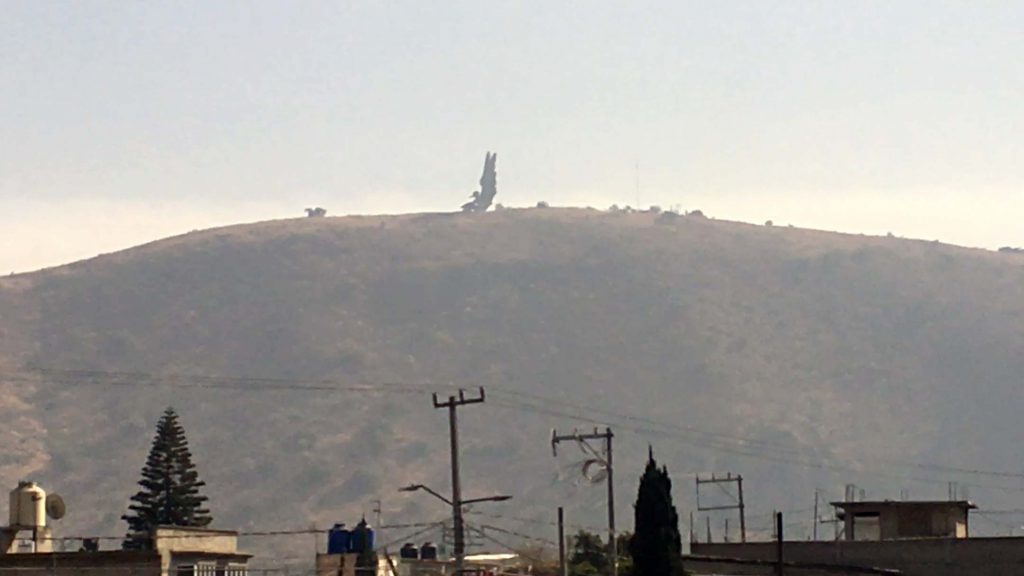 Now mind you, I'm sure this isn't always the case, but based on everything I saw about mass travel while in Mexico City, it has me leaning towards expecting this as normal. I'd rather be overly cautious than hanging at some random bus stop in the middle of Mexico for the night!
Anything you expect on the tour bus shouldn't necessarily be expected
Supposed to have WiFi on your bus through Mexico? If you do, you're doing better than me! Toilet not working? Well, tough sh*t I guess. (See what I did there?)
The fact that you're on a bus with cushy seats and a terlet and terribly voice-overed Pixar movies should be reward enough for that $20 US you spent! I mean, this bus to Oaxaca from Mexico City is going about 460km/285mi. There aren't a lot of 300mi drives you can do in the US for less than $20.
READ NEXT: UPDATED: 18 Safe Traveling Tips For Newbies—Keep Yourself Safe
Learn To Travel Series: Time; Your New Travel Bestie
Pay no attention to that video camera in your face…
Yeah. So there's this thing that happens before you get going on your tour bus when traveling by bus in Mexico and intermittently during the trip at stops. Someone might walk through very quickly and gets your face on a video camera. Turns out this is some kind of safety precaution? Just smile and move on.
There will likely be Policia visible throughout your bus trip
Probably one of the most unsettling, or maybe settling depending on the moment, things you'll see in Mexico is a fairly intimidating Policia presence. Especially in the bigger cities. This goes for looking out the windows of your bus on long rides as well. You're bound to see many heavily armed Policia barricades or their presence on the sides of the road.
Luckily it didn't seem like they cared much about the buses and there were never any stops for these. But get comfortable being a little uncomfortable any time the bus slows at an odd time and you look outside and see lights…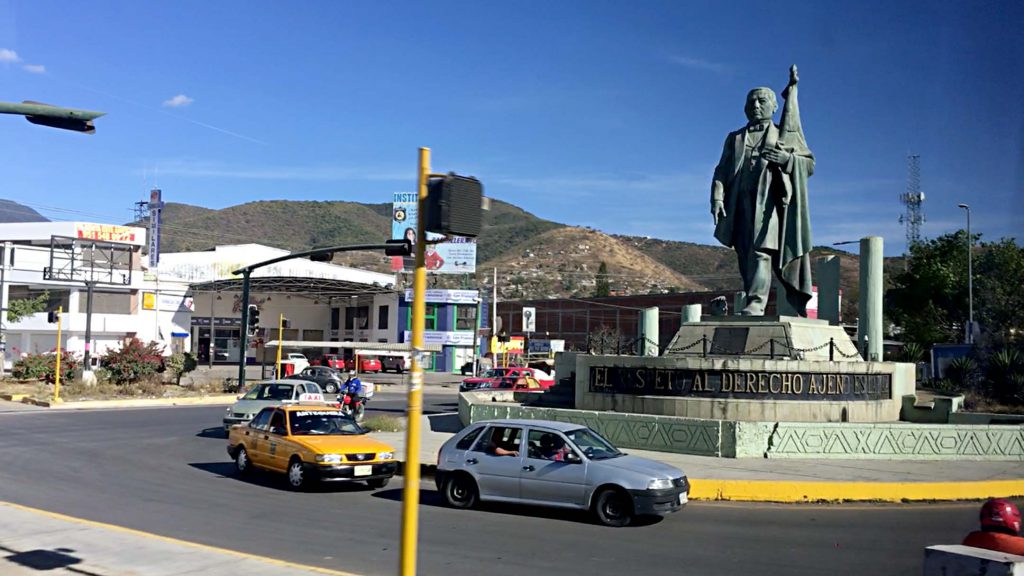 Have no fear, your bus is here!
There you go! Yeah, Mexico can be a little intimidating, no doubt, especially if you're like me and don't know Spanish very well and have never been. But the hostels are solid, the eats are cheap and delicious, and getting around by bus really is super cheap.
READ NEXT: 2 Months in Queretaro, Mexico: My Favorite Restaurants & Food…for $2-20USD/meal!
By the time all was said and done I bussed from Mexico City to Oaxaca to Puerto Escondido having never done it before! And I did Mexico for less than $30 a day total over three weeks and never felt cheap, and definitely stayed full of food and beer.
Have fun! Cheers!
— Jason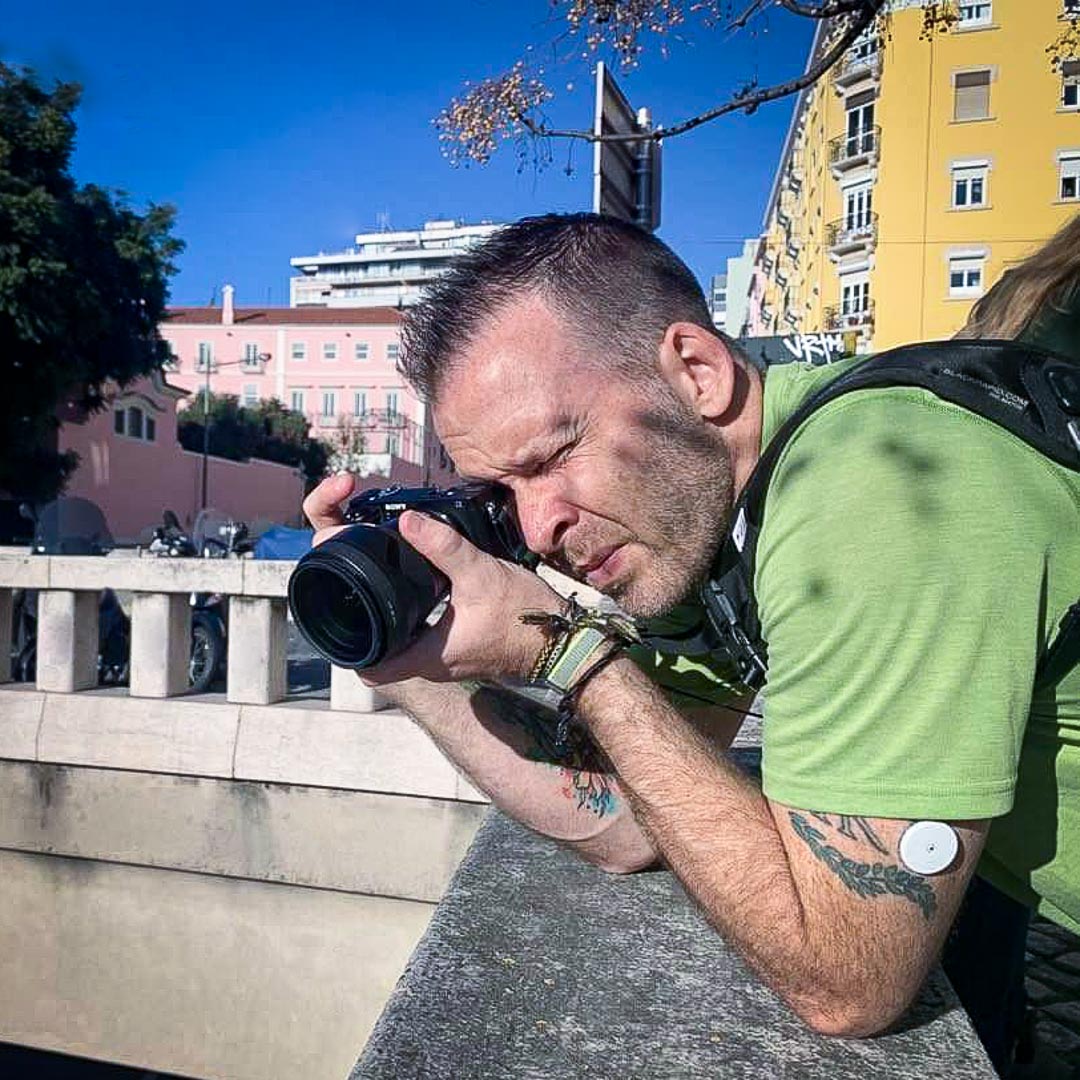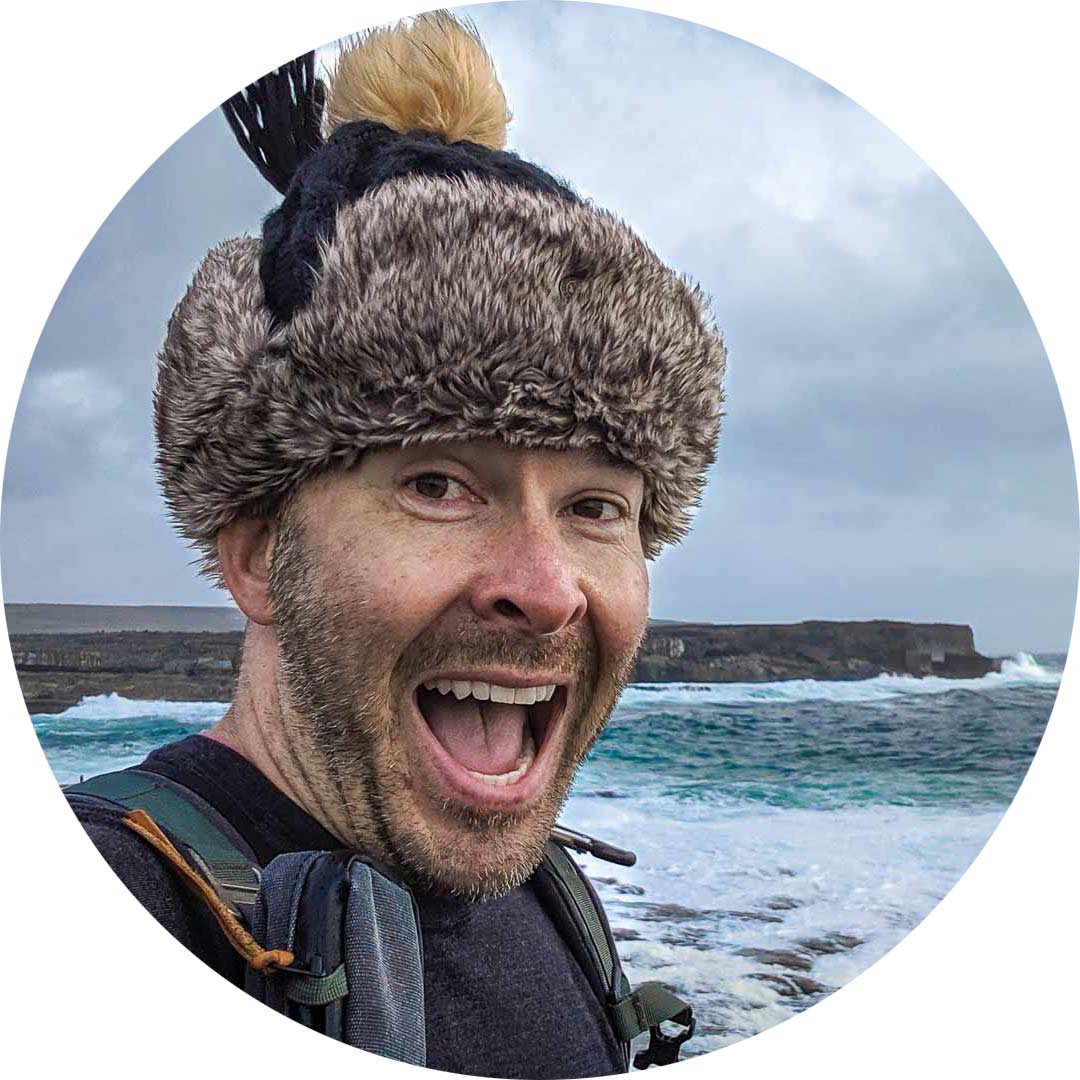 About Jason Robinson
Jason is the author of "The Beginner Traveler's Guide To Going Nomad," as well as the voice behind the words and the eye behind the lens for The Nomad Experiment. "Planning to travel at some point" wasn't actually getting the job done, so nearing 40 he decided to make it a priority, nomatter how scary that was. A few years later—through the pandemic and a type 1 diabetes diagnosis at age 42—now living a life of nomadic travel, he's speaking out to encourage others of any age, or with any serious medical diagnosis, to live an unconventional life.
Travel Planning Tips
Figure out where you are going & how are you getting there…
I suggest using at least 2 to 3 different travel search sites. Start with Skyscanner or Orbitz or Booking …or whatever aggregator site you prefer. Then when you see what airlines to use, check their respective sites for better deals or rewards flights.
Figure out where you're going to stay…
If you're interested in hostels, search Hostelworld or Hostelling International. For longer-term or more private digs, look at Airbnb, VRBO, or you can look for hotel rooms in the links from the search engines listed above.
Get comprehensive travel insurance, or in the least, travel medical insurance if internationally…
Especially with Covid not going anywhere, get covered. Start with an insurance aggregator like Insure My Trip, or with SafetyWing, World Nomads, or another. Then decide what is important to you; trip cancellation, baggage coverage, medical, or all of the above. And get a yearly evacuation plan, since you'll have to get home after your emergency! 
Need more resources? Click here!