Aveiro Travel Guide — What To Do On A Day Trip To Aveiro, Portugal
Aveiro, Portugal: A Perfect Day-Trip, Via A 1-Hour Train Ride From Porto
I'm not big on day trips, since I think most places deserve at least a full 24-hours to really get to know. You know, a full cycle of the sun so that you can experience an evening under the stars as well as feel the morning light and the start of a new day. That said, sometimes it's just not possible to do an extended trip. So I made the most of the 6 hours I was able to spend in Aveiro, Portugal.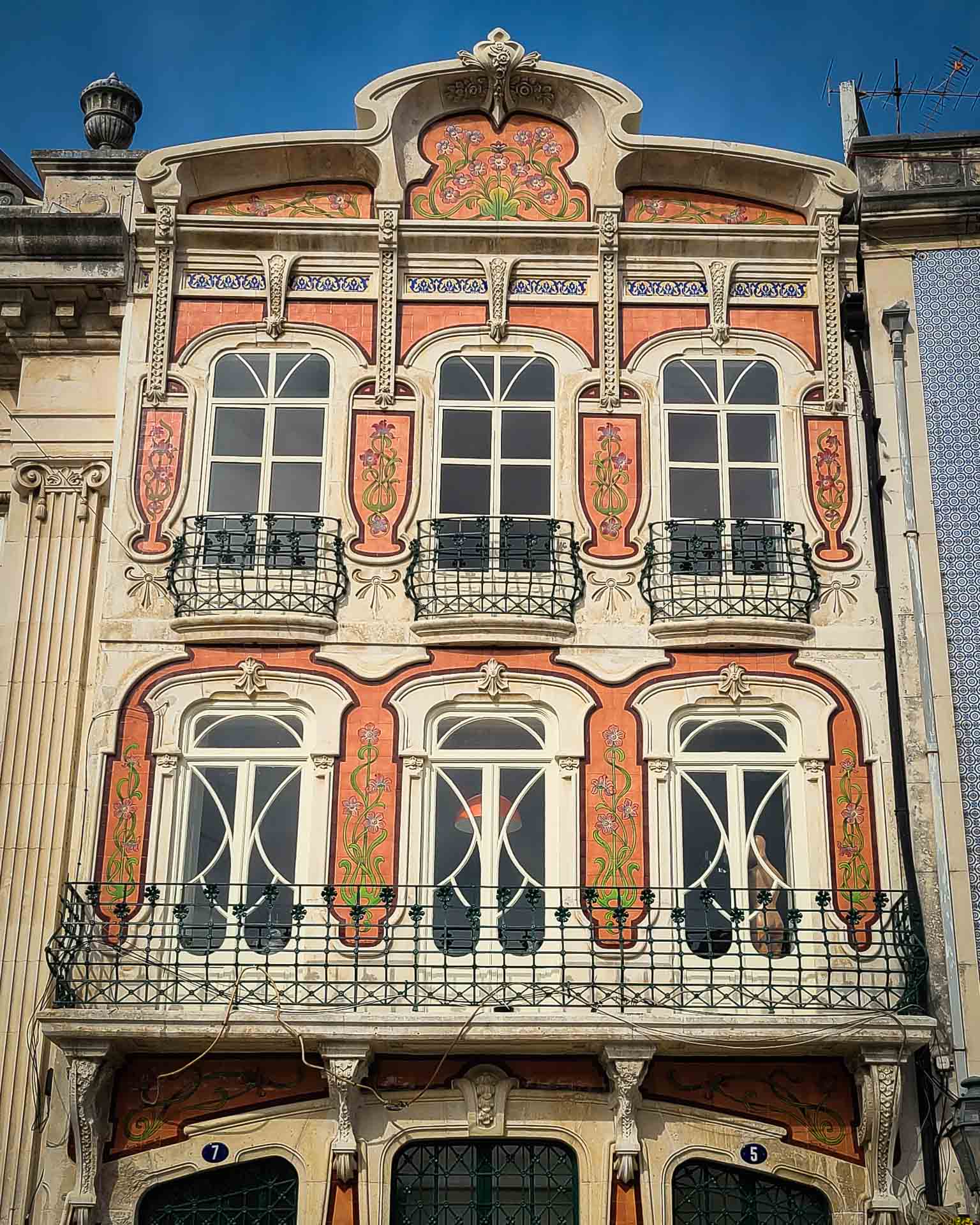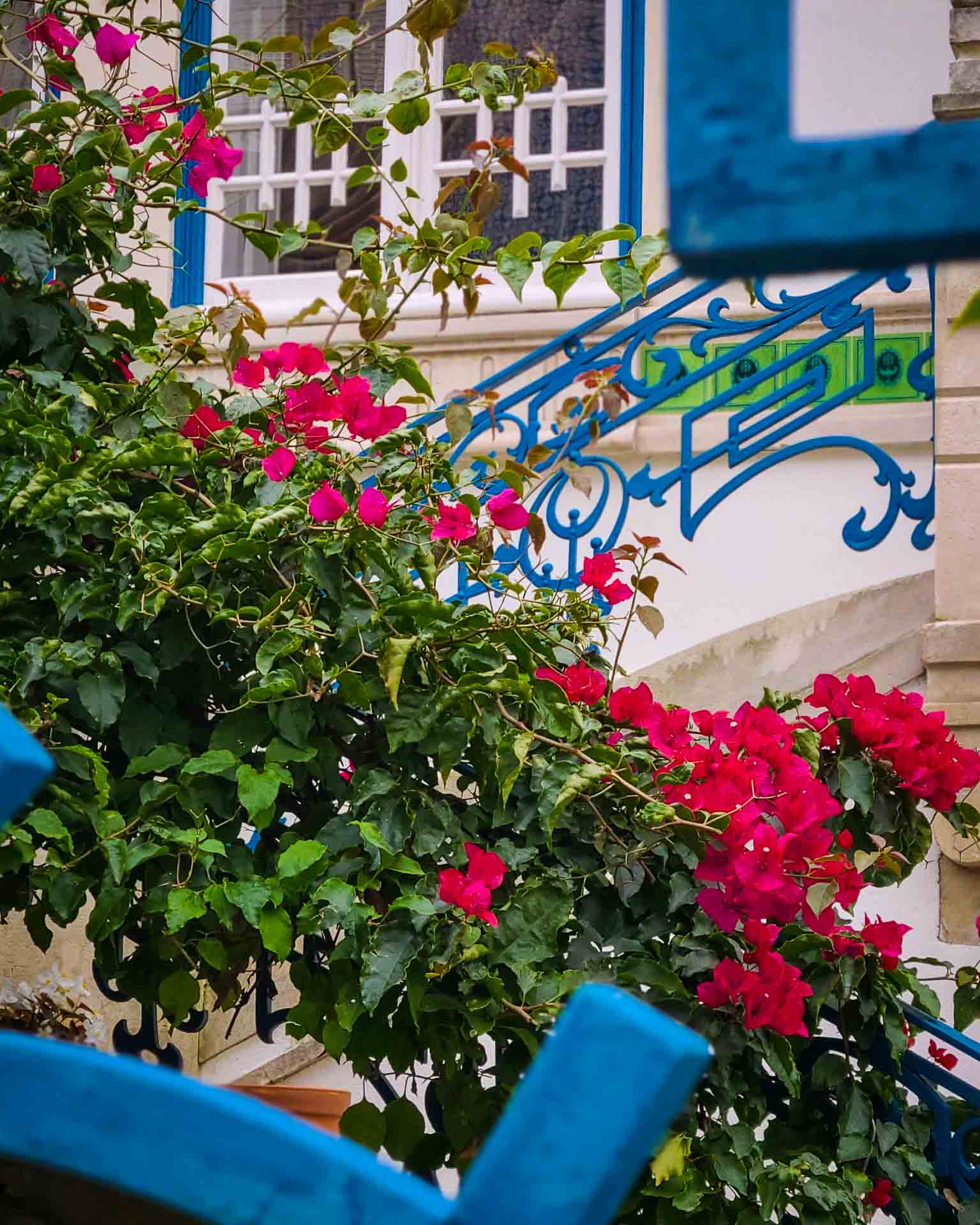 This site participates in the Amazon Services LLC Associates Program and other affiliate programs and may earn from qualifying purchases. You're never charged more, but it helps out little by little! Check out "Privacy" in the top menu if you need to know more!
Aveiro is small, and only about an hour from Porto or two hours from Lisbon by train or bus. There aren't a lot of big churches or museums, just a handful of small ones. But that's part of the charm of Aveiro, especially coming from one of the busier cities.
Another thing I love about Aveiro is the extremely visible Art Nouveau and Arts and Crafts influence. You can see the floral and botanic forms all over the city, in the architecture and embellished wrought iron railings and balconies. Contrast that with some of the new art and architecture and it's a nice conversation between the past and the present influences.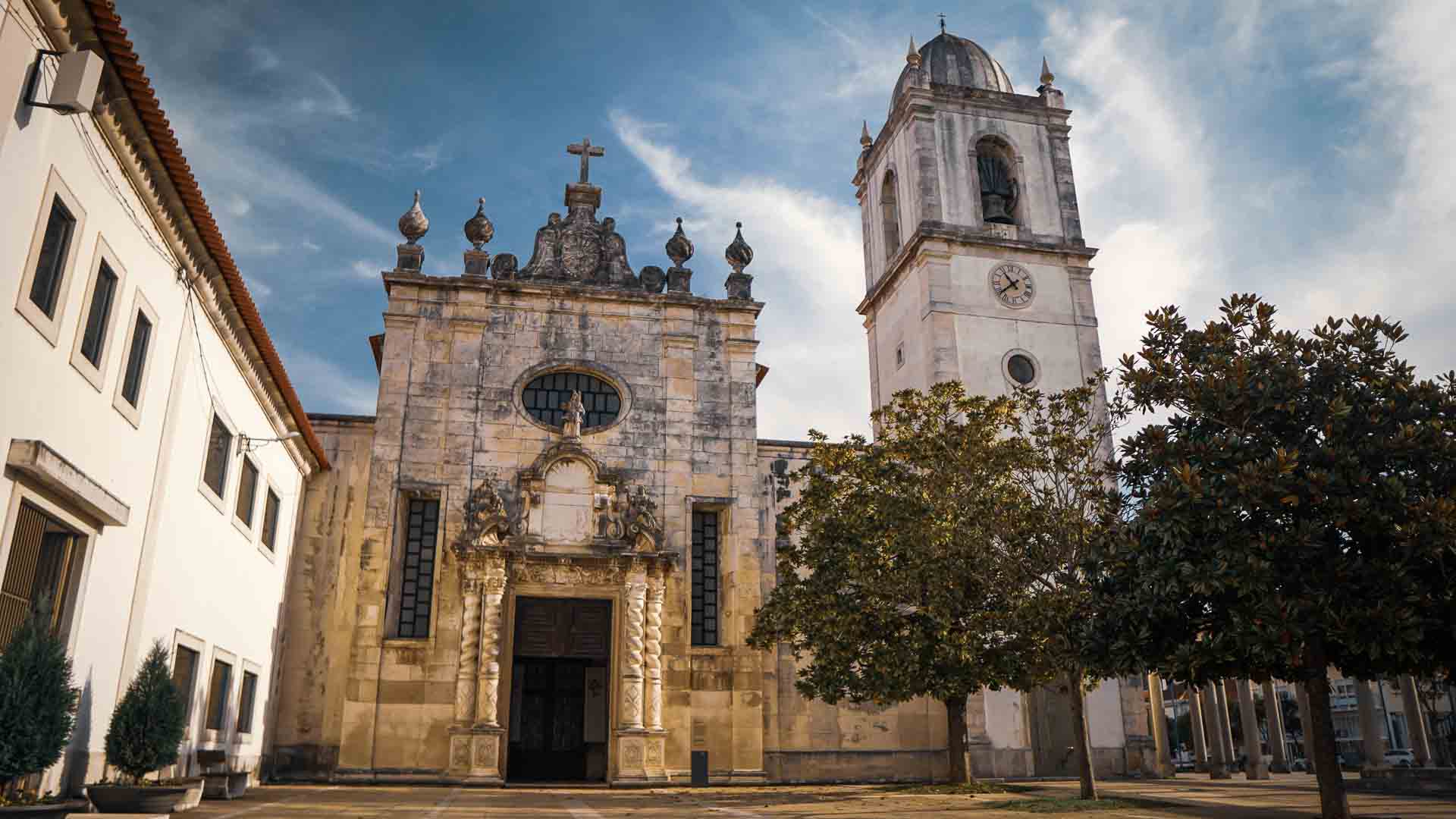 By the way. The photography on this website is originally shot and edited by me…Jason. (Pleased to meet you if it's your first time here.) If you want to see and read more, I would love it if you followed along on Instagram. There you'll find much more photography, travel advice, and occasionally even some words of wisdom about this magical winding road of life.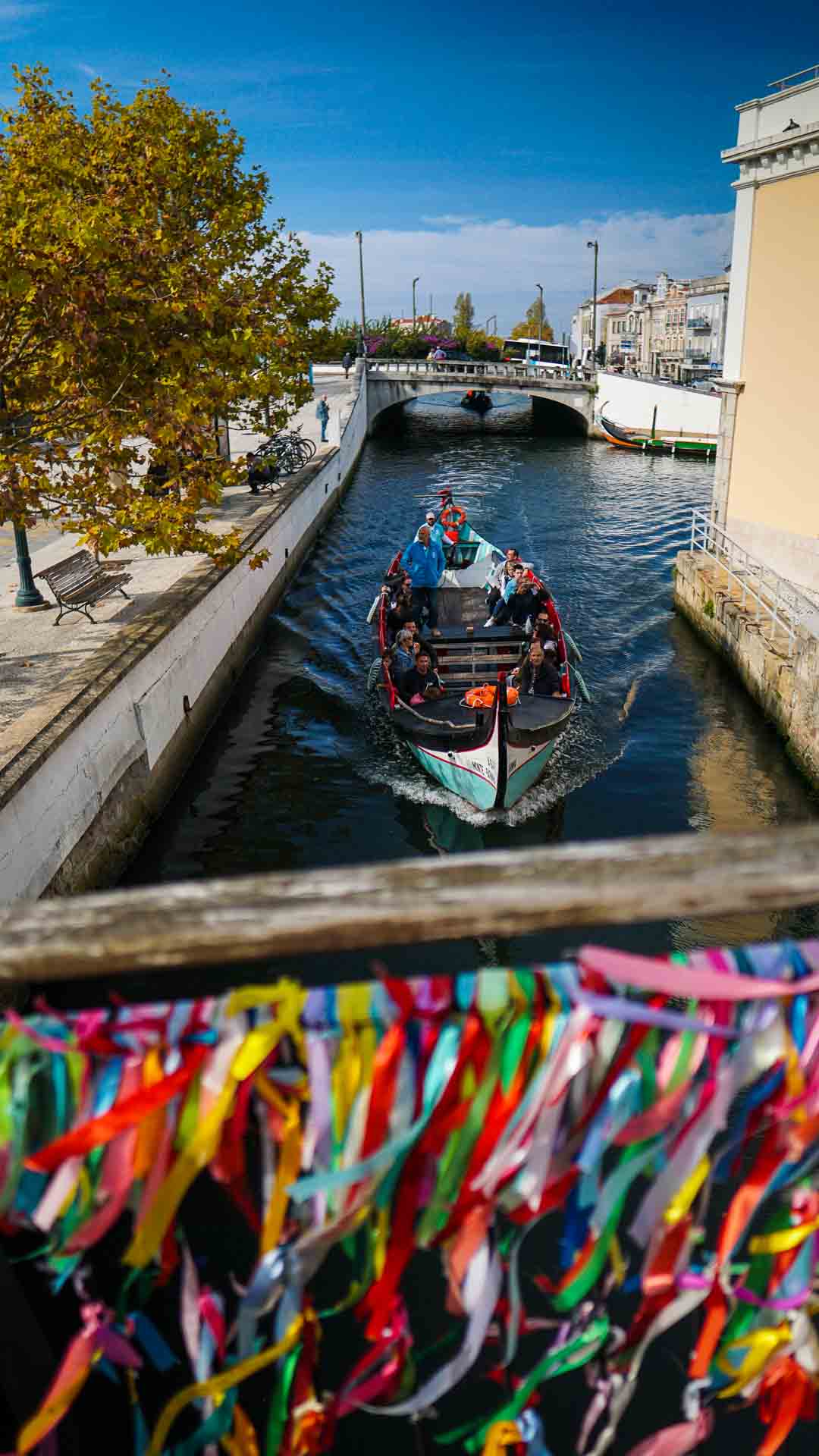 The Best Things To Do In Aveiro, Portugal – My Top 5 Recommendations
Check Out The Canals And Take A Boat Ride In A Moliceiros
Since it's regarded as the "Venice of Portugal," no Aveiro travel guide would be complete without pointing you towards the network of canals through the city. In reality, you literally can't walk far without encountering the canals around one turn or the next. Near the central canal, you'll find the shores lined with Moliceiros; long slender canal boats. Choose to spend the €10-15 euros per person and take an hour to enjoy the views from your water tour.
You'll also travel under the Ponte Laços de Amizade, which is covered with ribbons commemorating people's trips and "undying love" for their companions. I'm not a big fan of these somewhat wasteful shows, but I do have to say they're colorful and pretty!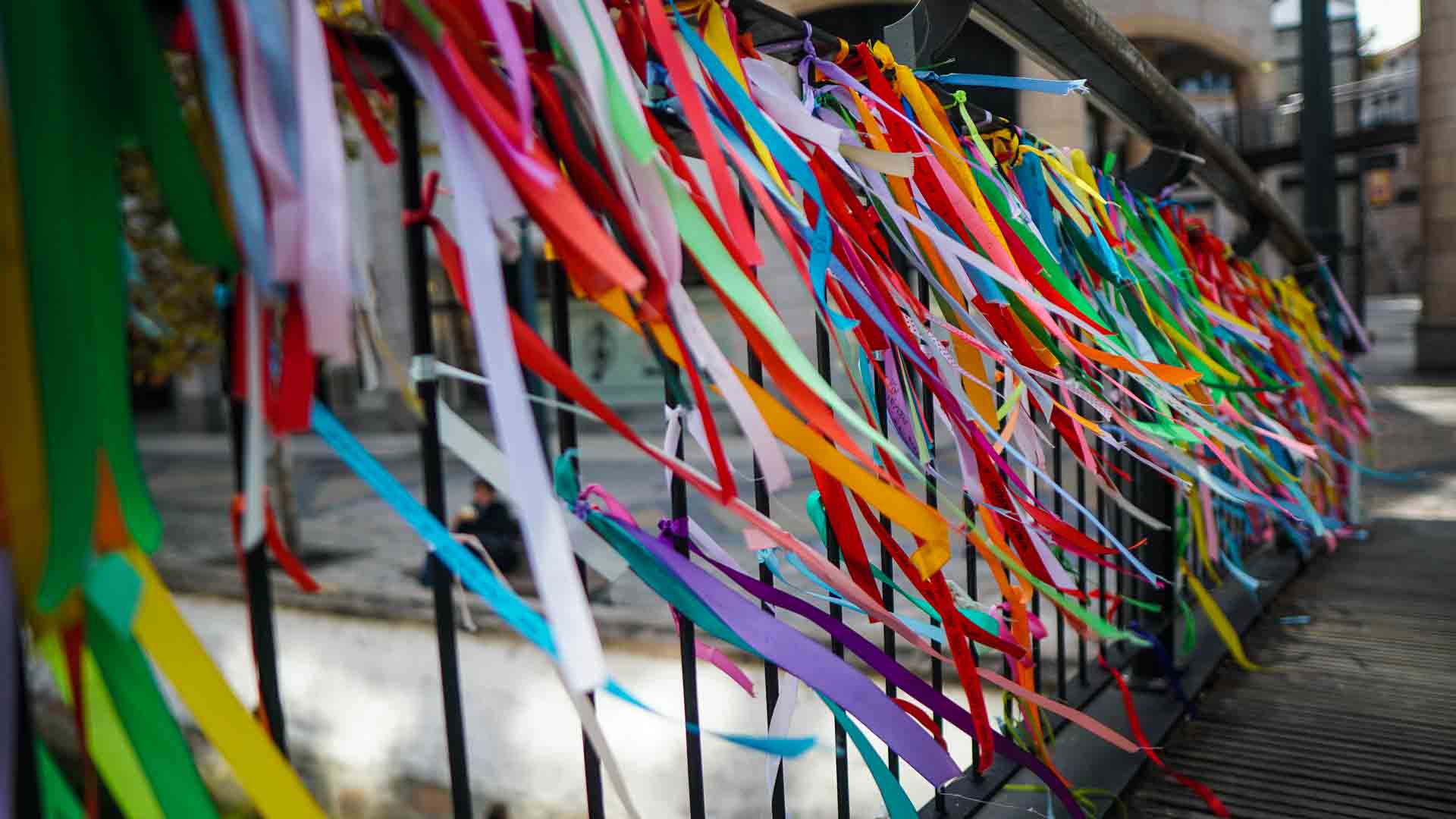 Take A Quiet Walk Through The Cemitério Central De Aveiro
If you've been paying attention, you know that I love a good cemetery or graveyard. One of my favorites isn't far north of Aveiro in Porto. Aveiro has a really beautiful small but unique cemetery, Cemiterio Central de Aveiro, which is definitely worth a stroll through. There's something really contrasting about these quiet places of remembrance set up against the backdrop and completely surrounded by a thriving cityscape.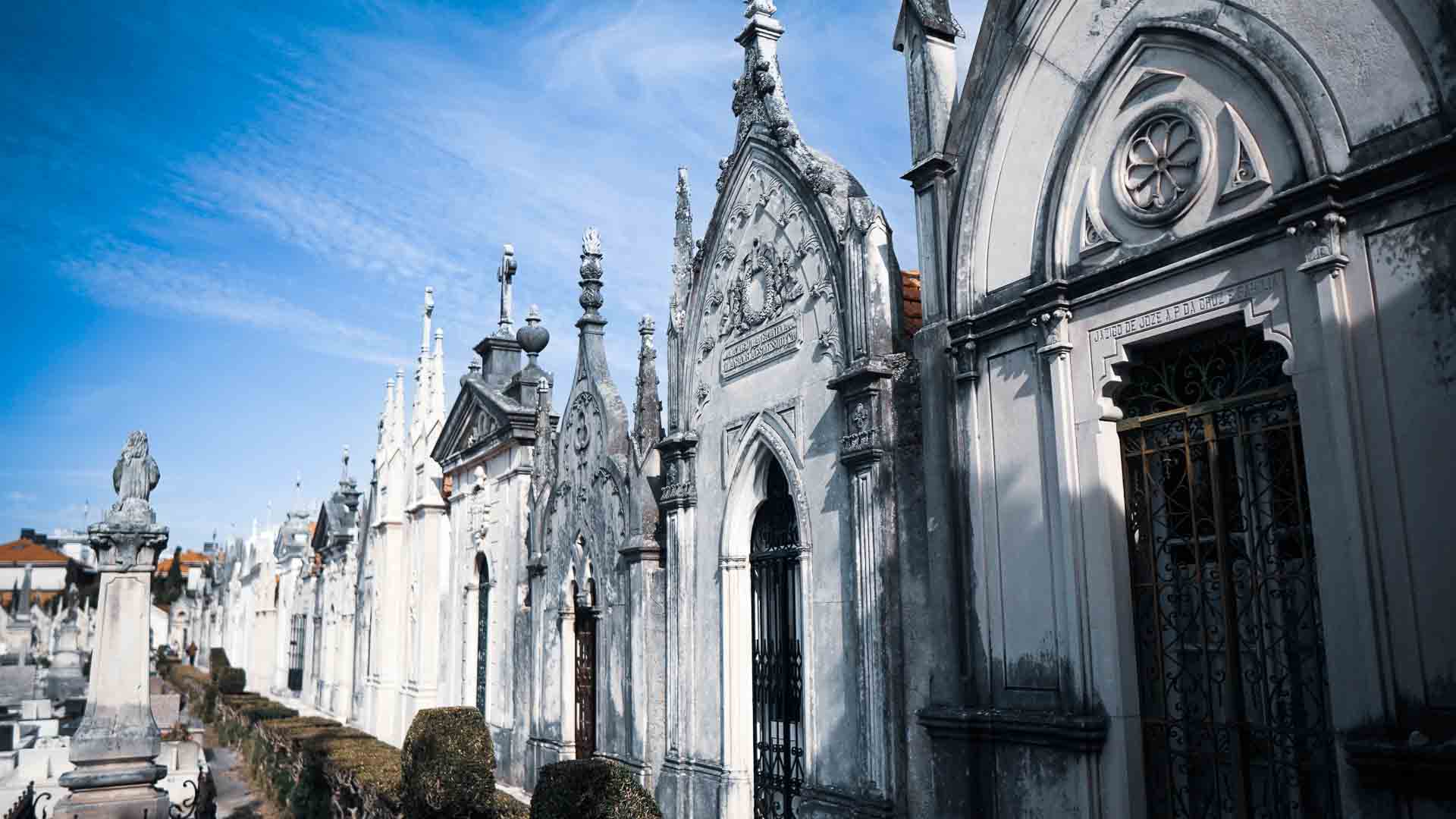 Visit The Museu De Aveiro Santa Joana And Many Other Museums In Aveiro
Aveiro is pretty tiny compared to Porto or Lisbon, especially when comparing major art museums or galleries. That said, there are still some really great museum opportunities worth your time and the small entrance fee in Aveiro. Paramount to see is the Museu de Aveiro which also houses the Convento de Jesus em Aveiro. I was so surprised by how ornate and detailed the entire church/museum is, and even more surprised by how close you can get to some of its religious relics. Truly crazy to see some of the details. And the organ overhead is off the hook!
That includes the Museu de Aveiro Santa Joana, is The Museu de Arte Nova (Art Nouveau Museum), Museu da Cidade (Aveiro City Museum), and the Ecomuseu Narinha da Troncalhada. Spoiler alert; the Art Nouveau Museum was a little underwhelming, but for such a low fee for all of the museums, if you have the time, look into them all!
Protip: Check out the free guided tours at B-MAD, the Art Deco Museum in Lisbon for more amazing examples of Art Nouveau than you'll find in the Aveiro Museu de Arte Nova.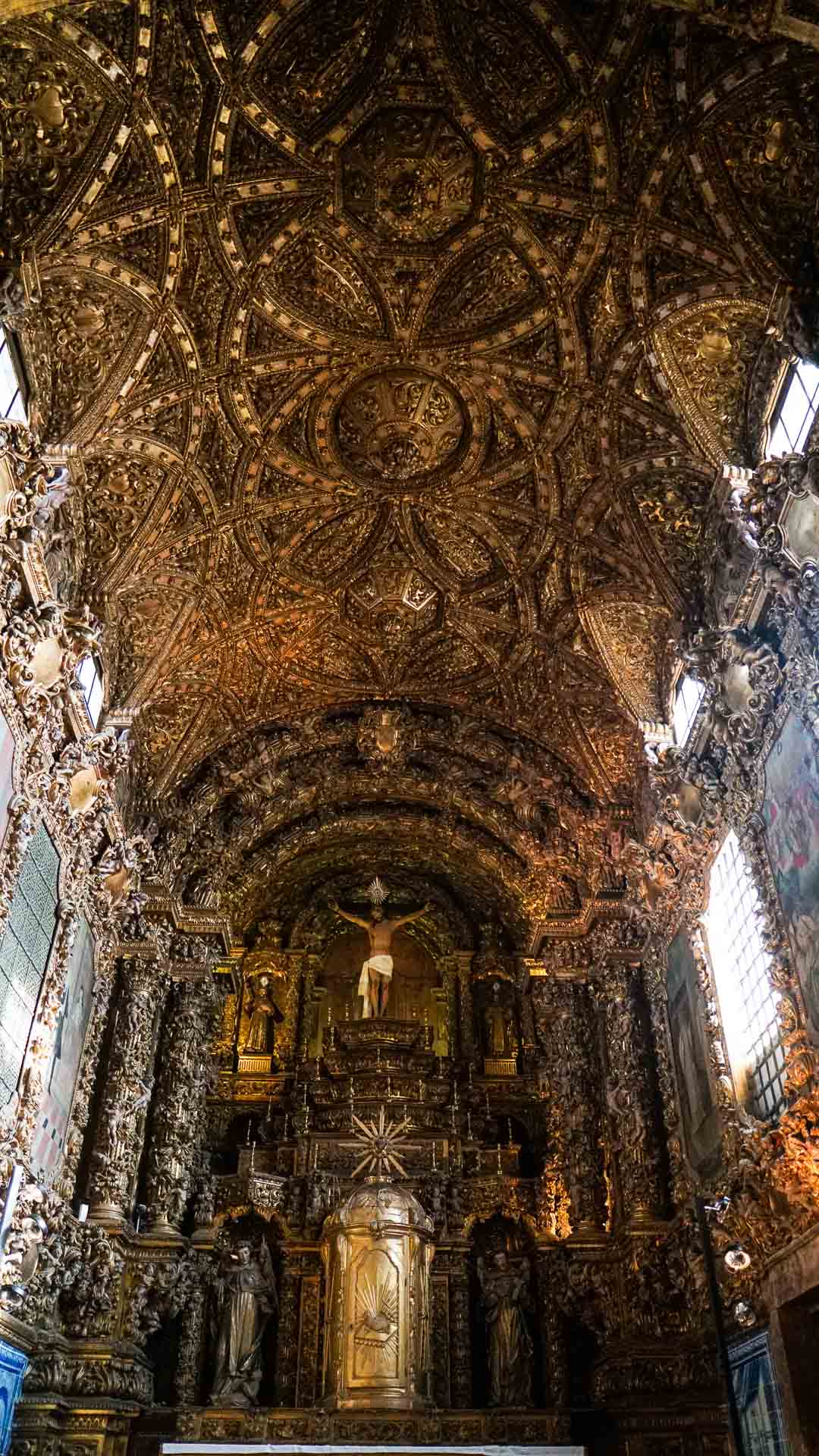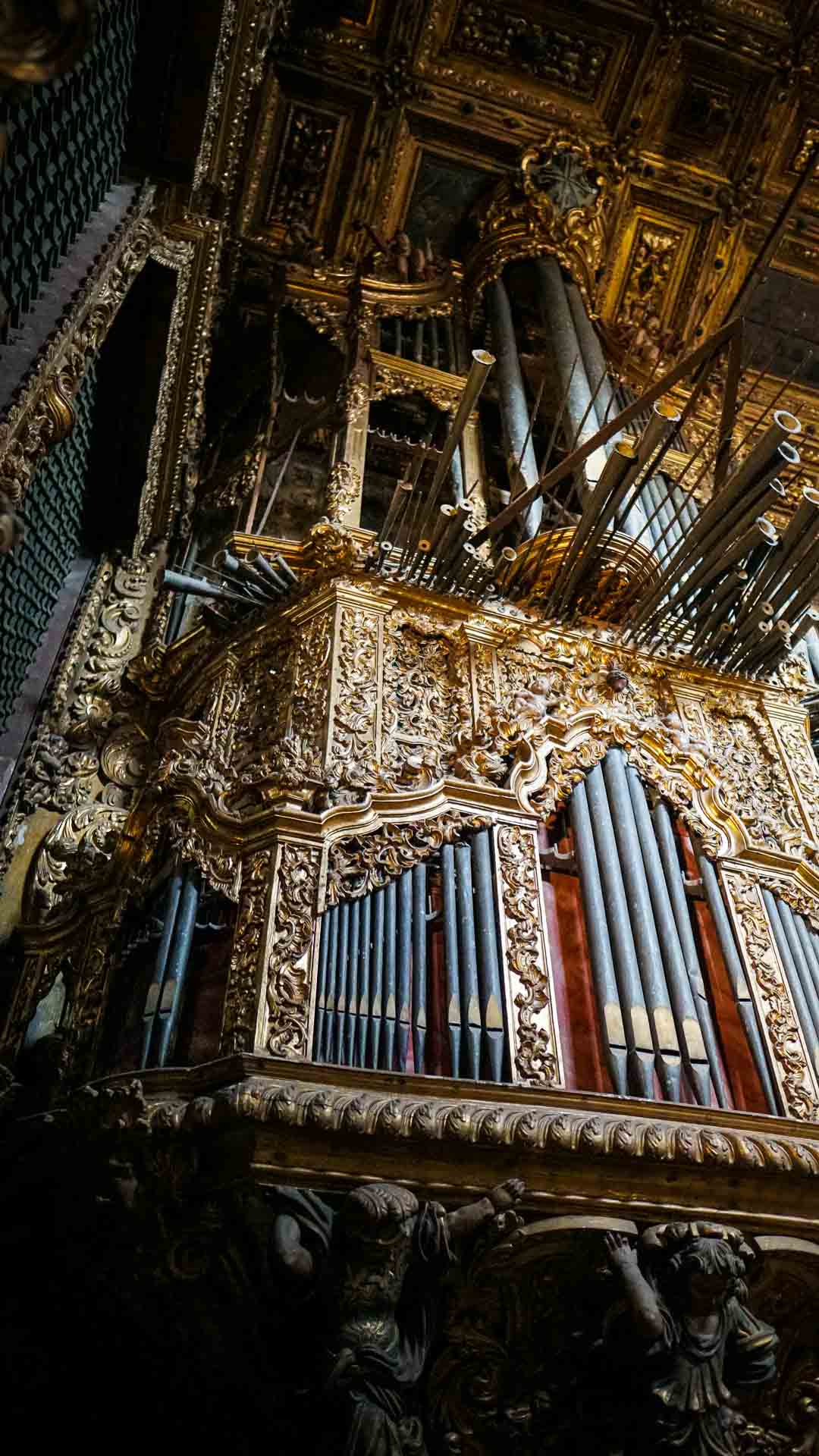 READ NEXT: What The Heck Is The Schengen Zone? How U.S. Passport Holders Travel Europe For Months On End
Part 4: Year 1 As a digital nomad – Life Lessons Learned While Solo Backpacking Europe…
Part 5: digital nomad, slow travel life in Queretaro, Mexico. Well, at least for 2 months.
Peak Inside The Tiny But Overwhelming Igreja de São João Evangelista / Igreja Carmelita de Aveiro Church
This church was so unsuspecting from the outside but extremely overwhelming when you step through the doors. It's only about 20 feet wide and maybe 50 feet deep, with pews that might fit 40-50 people. But every surface of the church is insanely detailed with either gold-gilded wooden religious ornamentation or beautiful azulejos tile depictions.
Gets Stuffed On Some Delicious Quiche And Vegetarian Food In Aveiro
I'm totally not scared to include this in my top five. Hey, you gotta eat! No, this isn't Portuguese cuisine, it's just damn tasty, inexpensive, and will give you enough food to go a good 6-8 hours before you need to eat again. Green City Quiches & Saladas has about a dozen different kinds of freshly prepared and extremely fulfilling quiches onhand until they're sold out, which seems to be by early afternoon, FYI.
They then heap on top your choice of 3 different helpings from a dozen or so other vegetarian salads and side dishes. Oh, then give you a fresh-squeezed drink…all for under/around 10 euros. With hundreds of 5-star reviews, you don't have to take my word for it. Thank me later. 🙂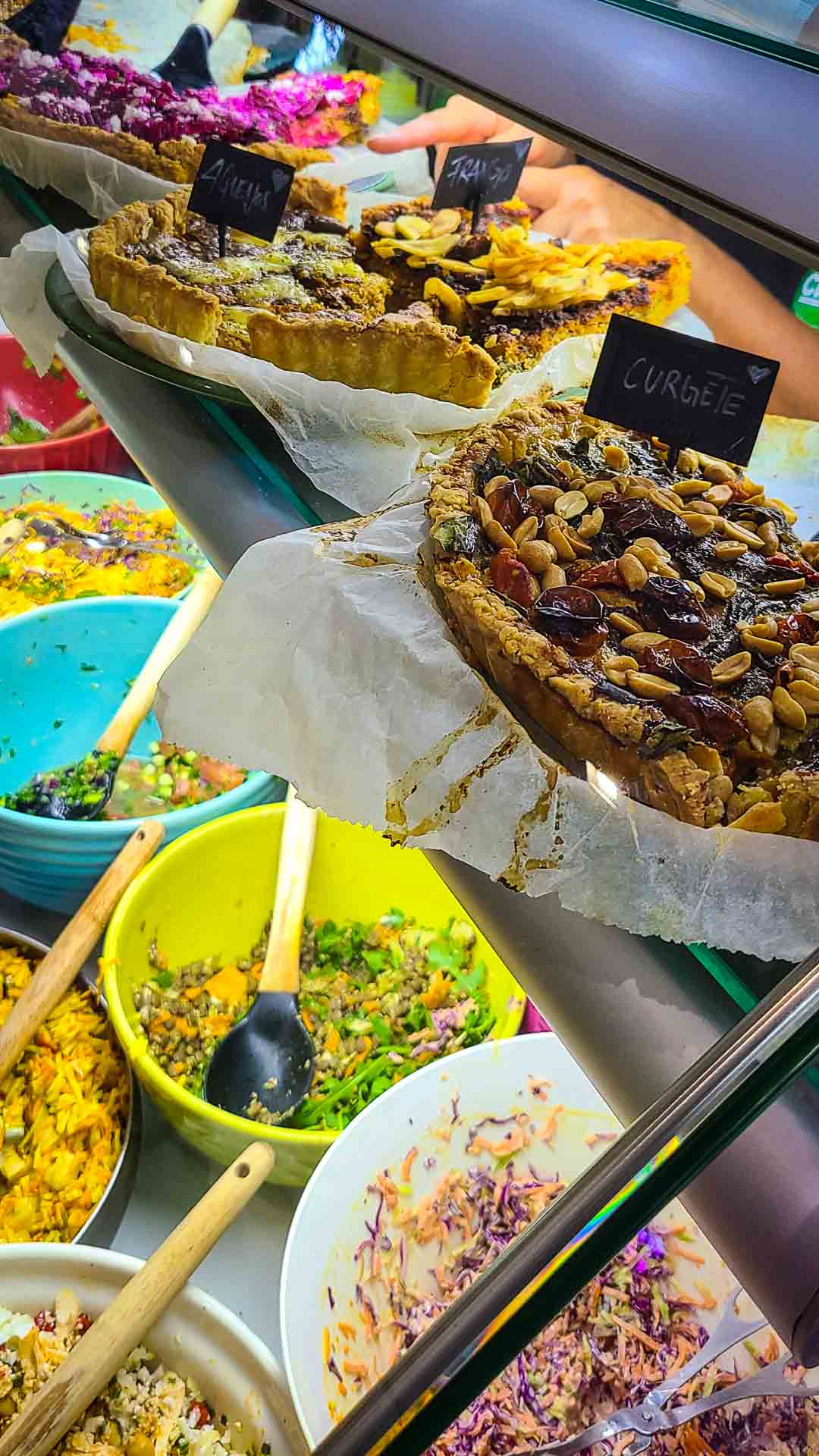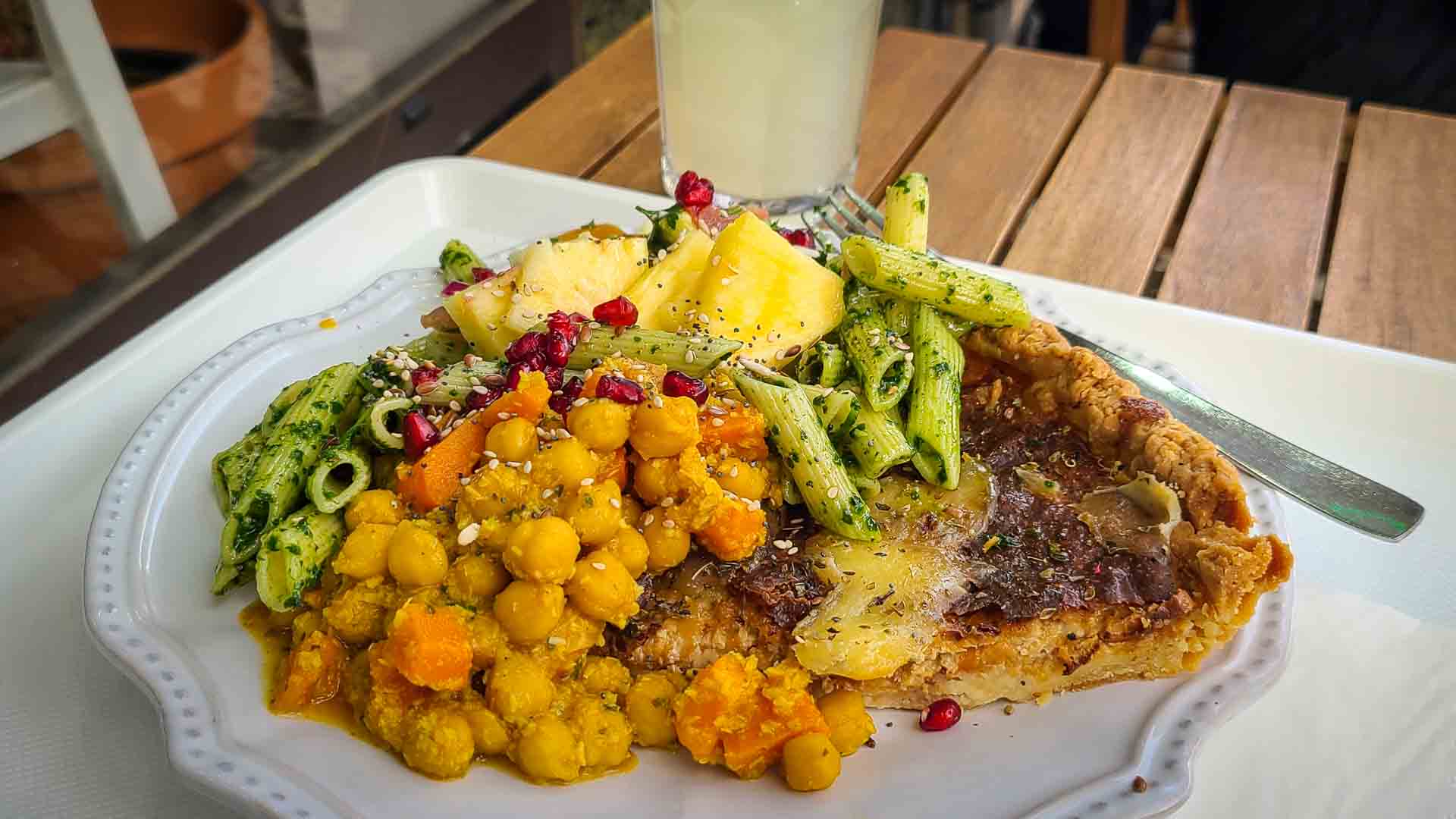 Aveiro Travel Guide – More Things To Do In Aveiro, Portugal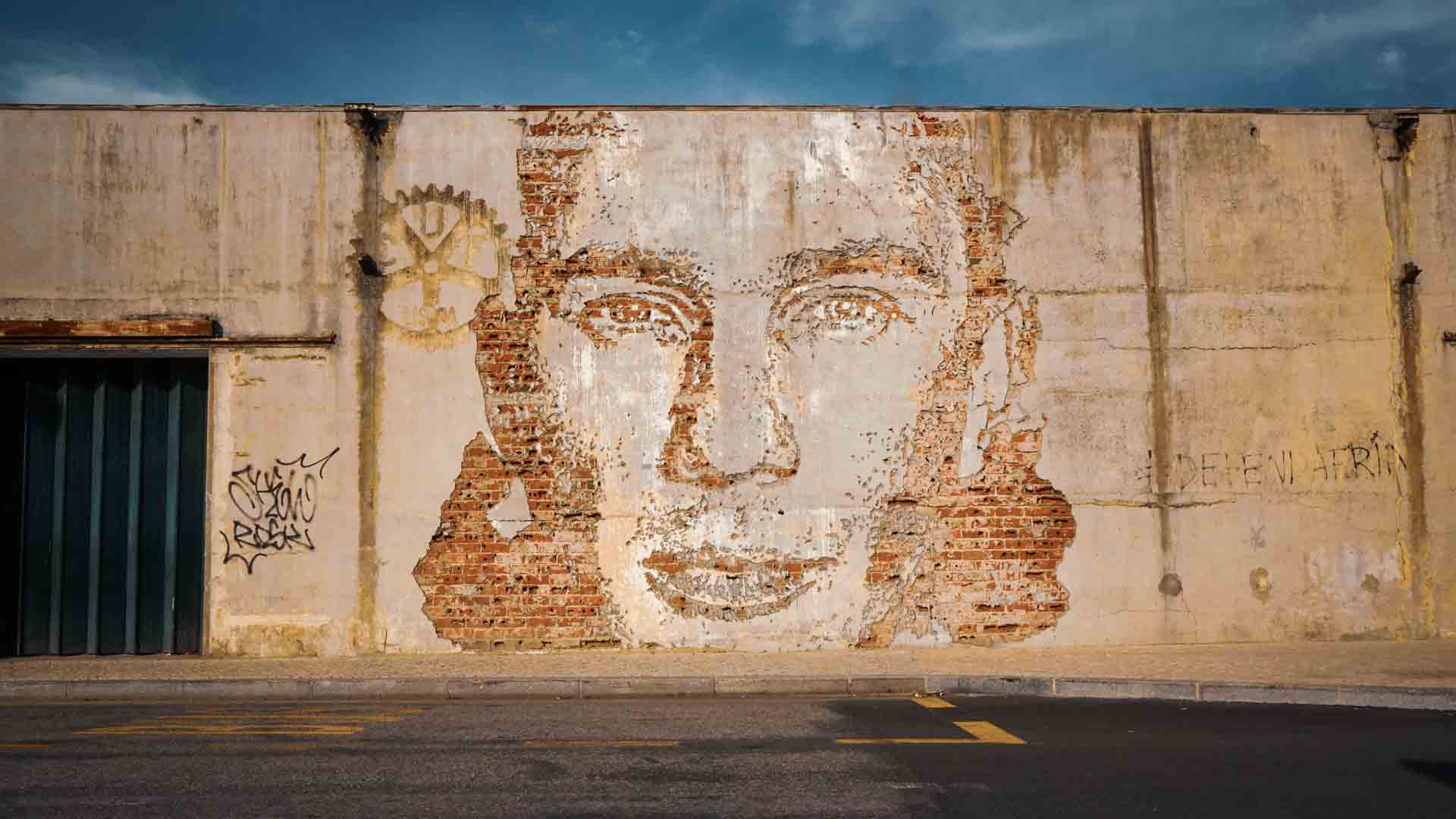 Search For Some Artwork & Murals Around Aveiro
I found that there were pieces of public art projects littered all over Aveiro. From the moment I got off the train, the paved footpaths leading towards old town had all sorts of unique things to spot. From contemporary statues and bridge architecture to murals, there are plenty of urban art examples to keep an eye out for while you're walking around Aveiro.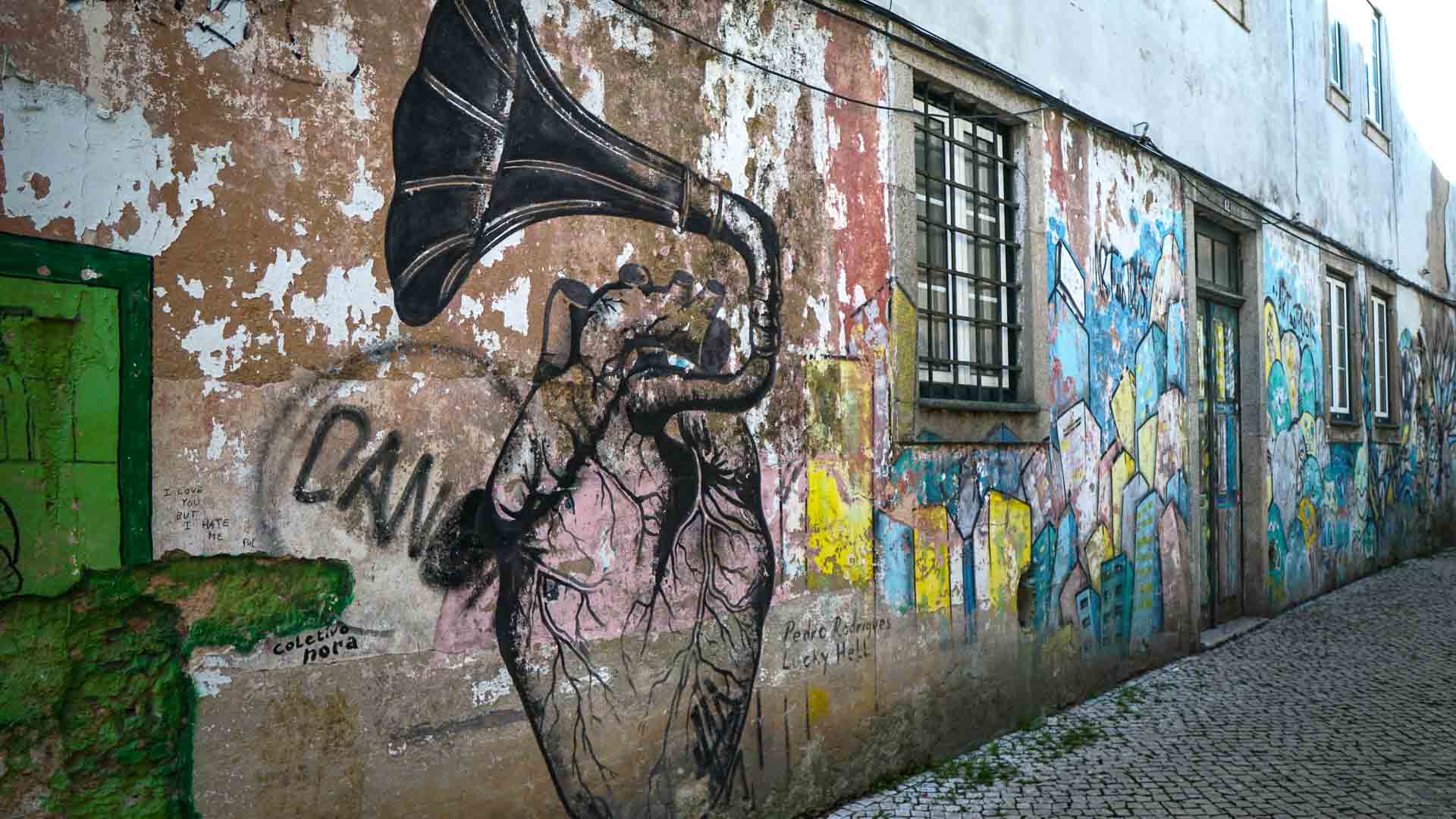 Walk Through Parque Dom Pedro Infante Or One Of The Many Parks Around Aveiro
Especially if you get a bit overwhelmed by the hustle and bustle of city life, like I sometimes do, finding a park to chill at is mandatory even on a day trip. Aveiro has some really unexpected park areas centered around Parque Dom Pedro Infante. You'll find paved and dirt paths meandering around and over a pond filled with ducks and other wildlife. Then there's the beautiful covered walk, which surrounds you with blooming vines and plants in the summer months.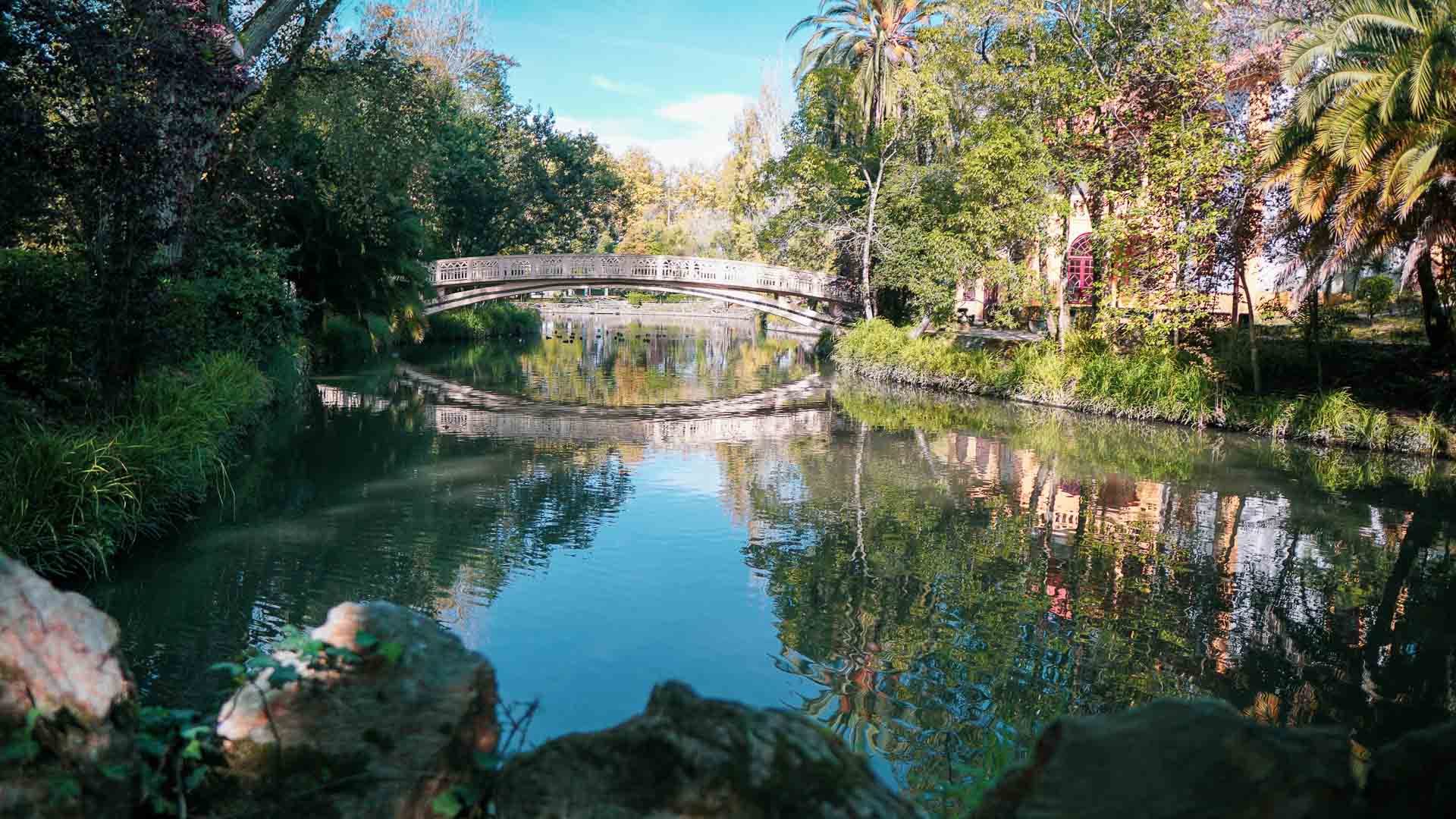 Go For A Boardwalk Hike Near The Aveiro Lagoon At Passadiços Ria de Aveiro
I didn't get to do this, since I was only in Aveiro for the bulk of an afternoon. But if you want a longer hike and need to get a little closer to the ocean air of the Atlantic, head towards Passadiços Ria de Aveiro. These boardwalk trails are surrounded by the grassy waters on the edge of the Aveiro Lagoon and stretch for about 3km northward. It's about 3.5km northeast of old town, so you can get to it by walking or taking a quick rideshare.
Visit the Sé de Aveiro Church
The Sé de Aveiro Church in Aveiro is one of the more beautiful exterior facades you'll find in the city. That said, the interior is one of the more understated, but a nice contrast especially if you visit some of the more ornate churches mentioned above. And this one is near the train station, with The Cemitério Central De Aveiro nearby, so it's an easy stop on the way to old town and the canals.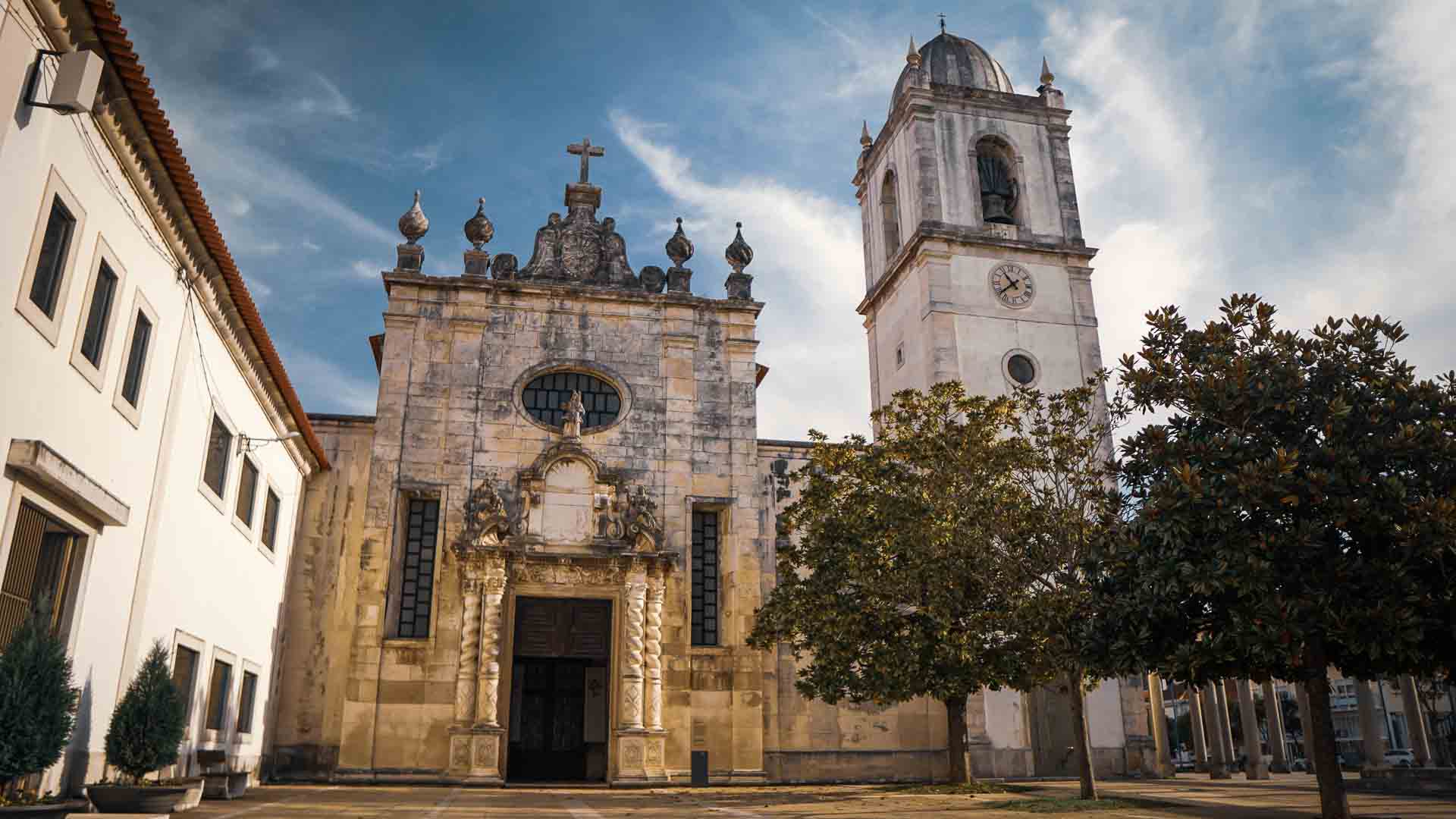 Visit The Church of Aveiro's Mercy
Easily one of the best examples of blue azulejos tiles on the exterior of a church or building in Aveiro. It's in central old town and pretty impossible to miss. Make sure you take a look inside since the interior is as impressive, tiled almost from floor to ceiling.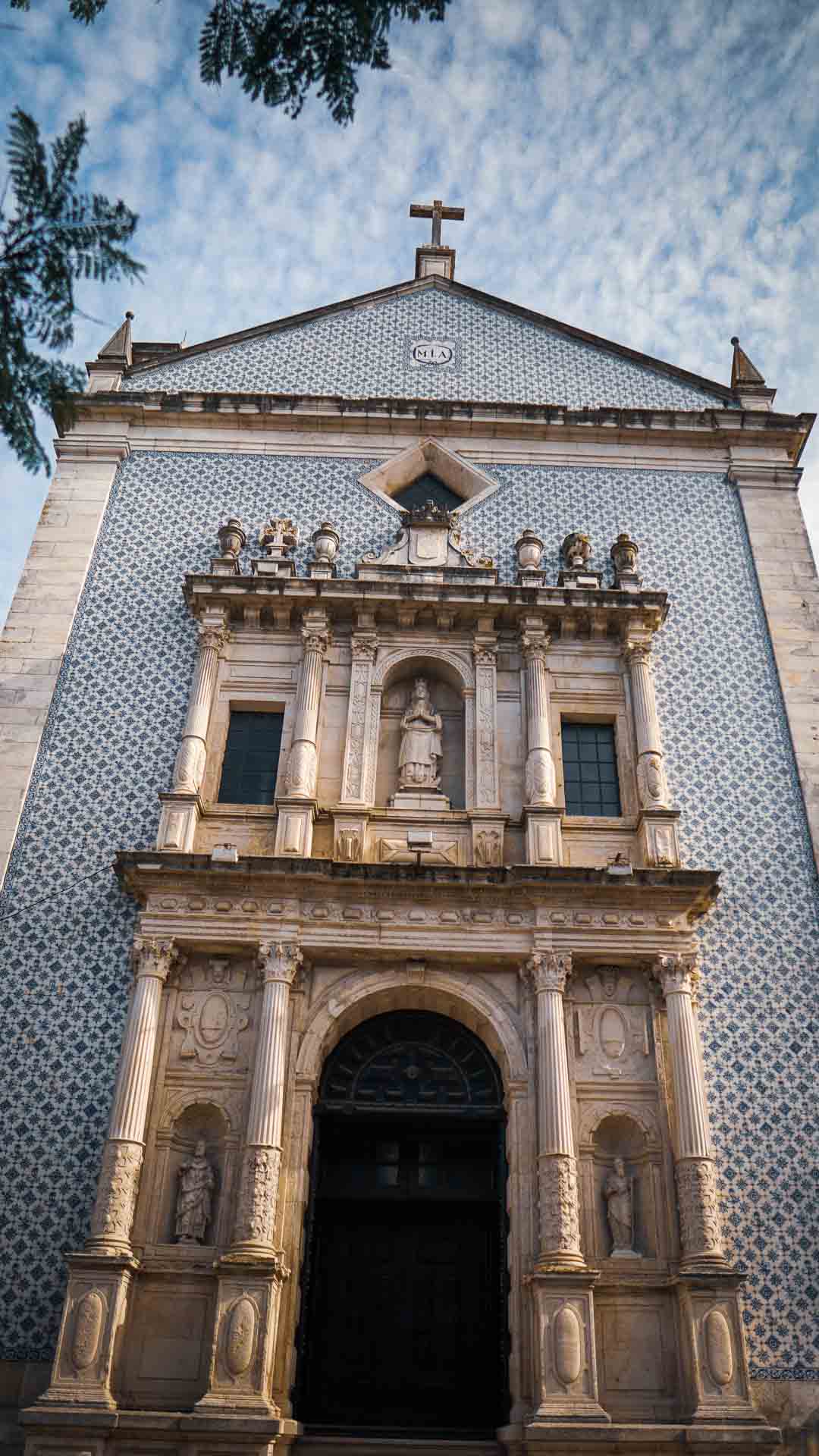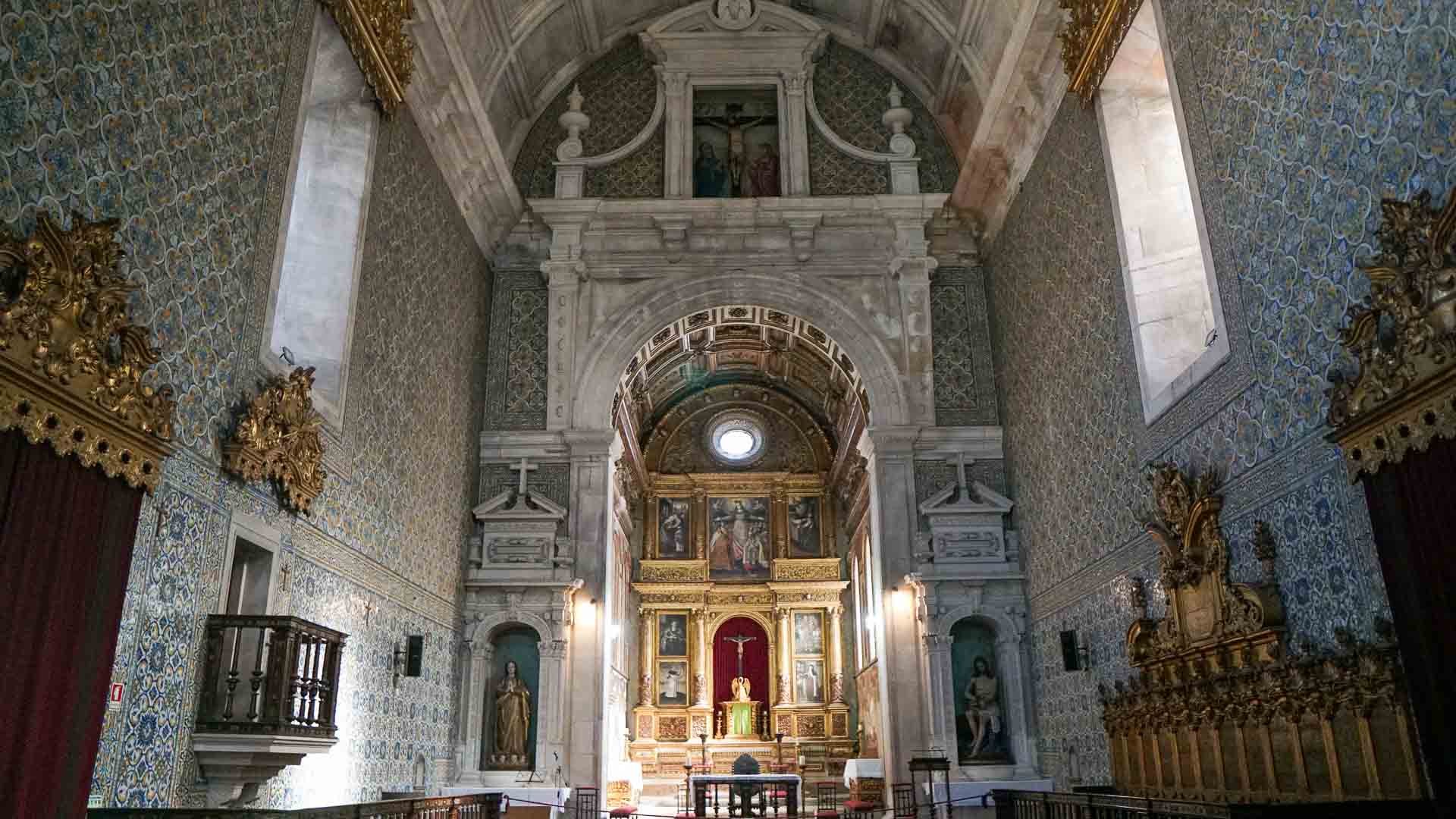 Walk Over The Canals On The Super-Rad Ponte Dos Botirões Circular Pedestrian Bridge
Another quick and easy thing to do in Aveiro is to walk around the Ponte Dos Botirões Circular Pedestrian Bridge. This bridge over the canals is just really cool, especially if you dig the contrast between old architecture and new. It hangs over the intersection of Canal de São Roque and Canal dos Botirões, and gets you closer to the Aveiro Lagoon area. And considering it's only an extra couple hundred meters from old town, it's worth the short walk.
Get Some Work Done At A Coworking Space
If you're in the city longer and need to get some work done, there is a fairly highly regarded coworking space in Aveiro. Check out Fusion Cowork and hit me up and message me on Instagram and let me know if it's worth checking out the next time I'm traveling to Aveiro!

Getting Around Aveiro And Traveling Around Portugal
As mentioned earlier, Aveiro is an easy train or bus from either Porto in the north or Lisbon in the south. Honestly though, if you're doing a day or overnight, it makes more financial sense to come from Porto or stop as you're heading to Lisbon or vice versa. From Porto a roundtrip bus runs about 5-15 euros and a train about the same. The Comboios de Portugal train system is really easy to use though, and typically nonstop, so I suggest that for ease and budget.
Typical Spending Costs, Travel Styles and Budgets for Travel In Aveiro And Throughout Portugal
I'm a budget travel nerd and tend to target traveling internationally for an average of about $30-60 a day, all in. Of course, you can travel cheaper than that, or the sky's the limit. I was able to average about $50-60 a day in Portugal, and smaller places like Aveiro tend to be a little cheaper than the bigger cities of Porto or Lisbon.
Beds in a 4-6 bed hostel dorm run typically run about €15-25 euros. Fantastic sit-down meals at most non-bougie restaurants run €7-15+ euros. And a glass of port, table wine, or draft beer at those restaurants usually starts around €2 euro. Credit cards are widely accepted, but carry some cash for the smaller joints, especially in Aveiro. ATMs are readily available, but make sure they're attached to a reputable bank and not a Euronet ATM.
| | |
| --- | --- |
| Glass of cheap wine or beer while out in Aveiro | €2-3 euros |
| Hostel bed in 4-6 person dorm | €15-25+ euros/night |
| Local bus or around Aveiro | €1-3 euros |
| Simple sit-down dinner w/ wine/beer | €7-16 euros |
| Church or Museum entries fees | €3-5 euros (or free) |
Staying Safe While Traveling In Aveiro…Or Portugal In General
Honestly, there wasn't a moment when I was wandering around Aveiro when I felt unsafe. That said, you should always take some necessary precautions when you're traveling. Explore with a friend or two if possible, and consider staying out of the dark corridors at night if you're solo. Yes, they're kind of magical at night, but just be cautious.
Essentially, use common sense and go with your gut if you feel unsafe or concerned. I also suggest wearing clothing that allows you to zip or button up your wallet, phone, etc., as most of the time the biggest concern in bigger, tourist-heavy cities is pickpockets in dense areas. If someone else is an easier target than you, then your odds of trouble are reduced! (You don't have to run faster than the bear…)
Travel To Aveiro And In Portugal: Travel Basics & Important Logistics
Here are the nitty-gritty details you need to know before you plan your trip and travel to Aveiro or just Portugal in general.
Where Is Aveiro, Portugal? The country of Portugal is located on the western coast of Europe. Well, more specifically it's kind of tucked into the western coast of Spain. It's one of the closest European countries to the US while only a quick flight to Africa. Aveiro, Portugal is about 50 miles south of Porto and 150 north of Lisbon on the Atlantic Ocean.
Weather, Altitude & Relativity To The Equator: Aveiro is right up against the Atlantic, essentially at sea level, and on a similar longitude line as the US. Expect summer heat and humidity and comfortable temps even in the cooler, shoulder travel seasons in Porto. And pack a rain jacket, since the ocean can kick up some rain here and there.
RELATED: UPDATED: 18 Safe Traveling Tips For Newbies
Portugal Travel Seasons: Peak travel months in Portugal are generally June-September. The travel shoulder seasons are considered April-May and October-November. January-March is considered the low/slow season for travel to Portugal. It's still sunny, just a bit chilly for the beach or a dip in the ocean.
International Airports In Portugal: Lisbon, Porto and Faro are the most frequently used, but there are also international airports on the islands of Madeira and Ponta Delgada.
Travel To And Around Aveiro: The closest big city to Aveiro is Porto, a simple and cheap train ride away. Aveiro itself is pretty small and extremely walkable, but there are also public buses, taxis, and ride shares available.
Join the email list to stay in the loop on new releases!
Plugging In, Spending Money, And Personal Concerns
Electrical Outlet/Plug Type: Type F "Schuko," so get an international adapter like this one.
Currency: The Euro is used throughout Portugal, and most businesses are happy to take credit cards for anything over €5, and even less in bigger cities. But carry cash just in case, especially in smaller cities like Aveiro. Some of the best places are small, off-the-radar mom and pop spots. They'll sometimes need to take cash to avoid the excessive fees of accepting cards. (You might want to check before ordering!)
Tipping: Tipping at restaurants is not expected throughout Portugal. But as usual, if you receive kind, great service, you should give a little extra.
Budget Allowance For Different Traveler Types: Portugal is the least expensive country in western Europe. Budget travelers (like me) can live it up in hostels for $50-60/day, all-in. Obviously the budgets can go up from there depending on your style. That said, there are only a couple of hostels in Aveiro.

US Passport Holder Entry Time Limits: Portugal is part of the Schengen Zone, a group of European countries that allow most US passport holders to visit the country for 90 days every rolling 180 days. If you want to stay longer, you'll need to look into long-term visas. (What Exactly Is The Schengen Zone?)

Vaccinations: You can find out more here, but there aren't any out of the ordinary for US citizens.

Can I Drink The Tap Water In Portugal? Yes. It may not be the absolute tastiest, but it's definitely safe to drink.

LGBTQ+ Concerns: Portugal is considered medium/high on the equality index. I can happily say that free love and expression were obvious with both locals and tourists as I traveled throughout Portugal. (rating by https://www.equaldex.com/)
Share This Aveiro Travel Guide With A Friend!
If you're wanderlusting about travel to Aveiro, Porto, or anywhere in Portugal, please share this article on social and with your travel ride-or-dies. Then connect with me over on Instagram or subscribe on YouTube, since I talk about a lot of these logistics and how things are going along the way!
Happy Travels. Cheers!
— Jason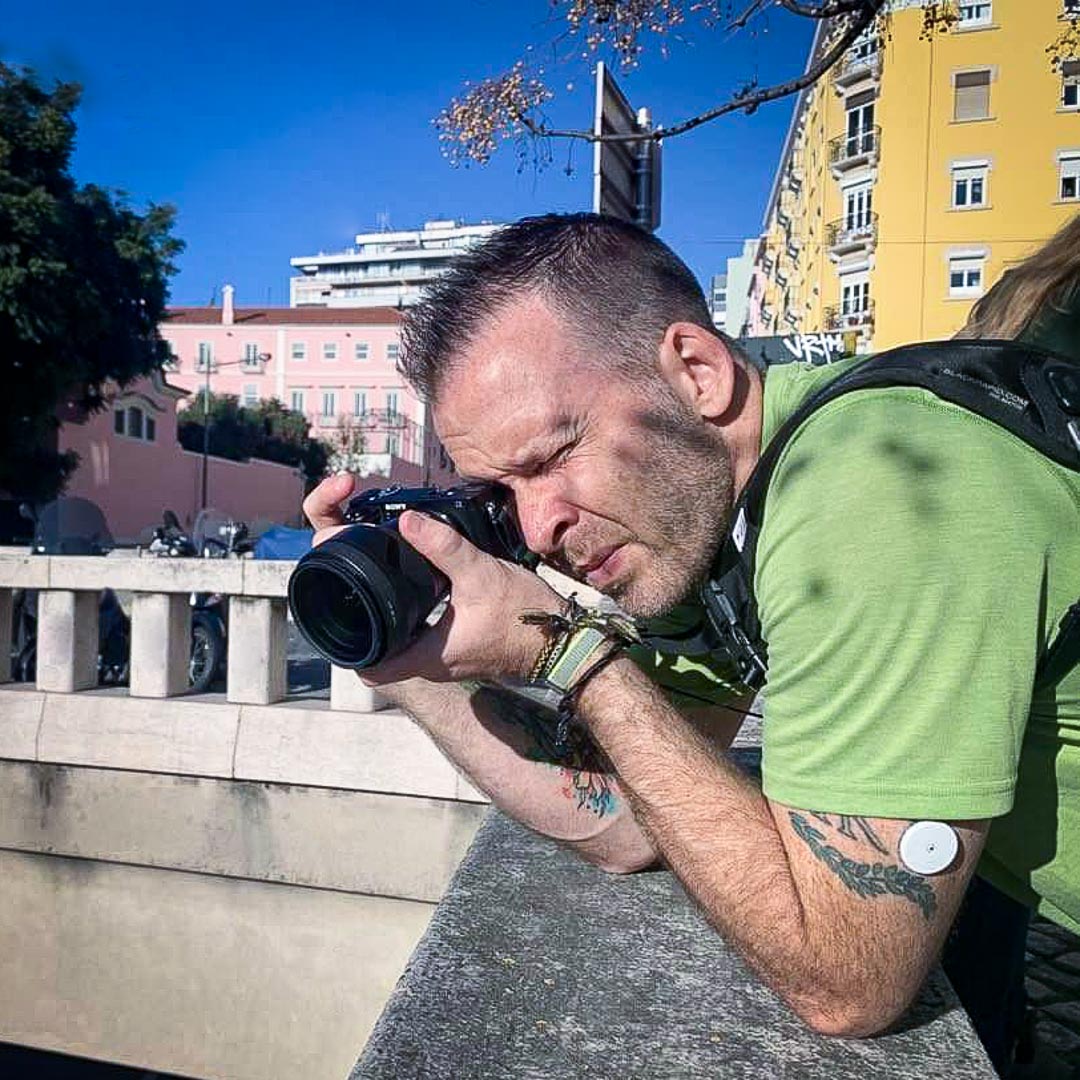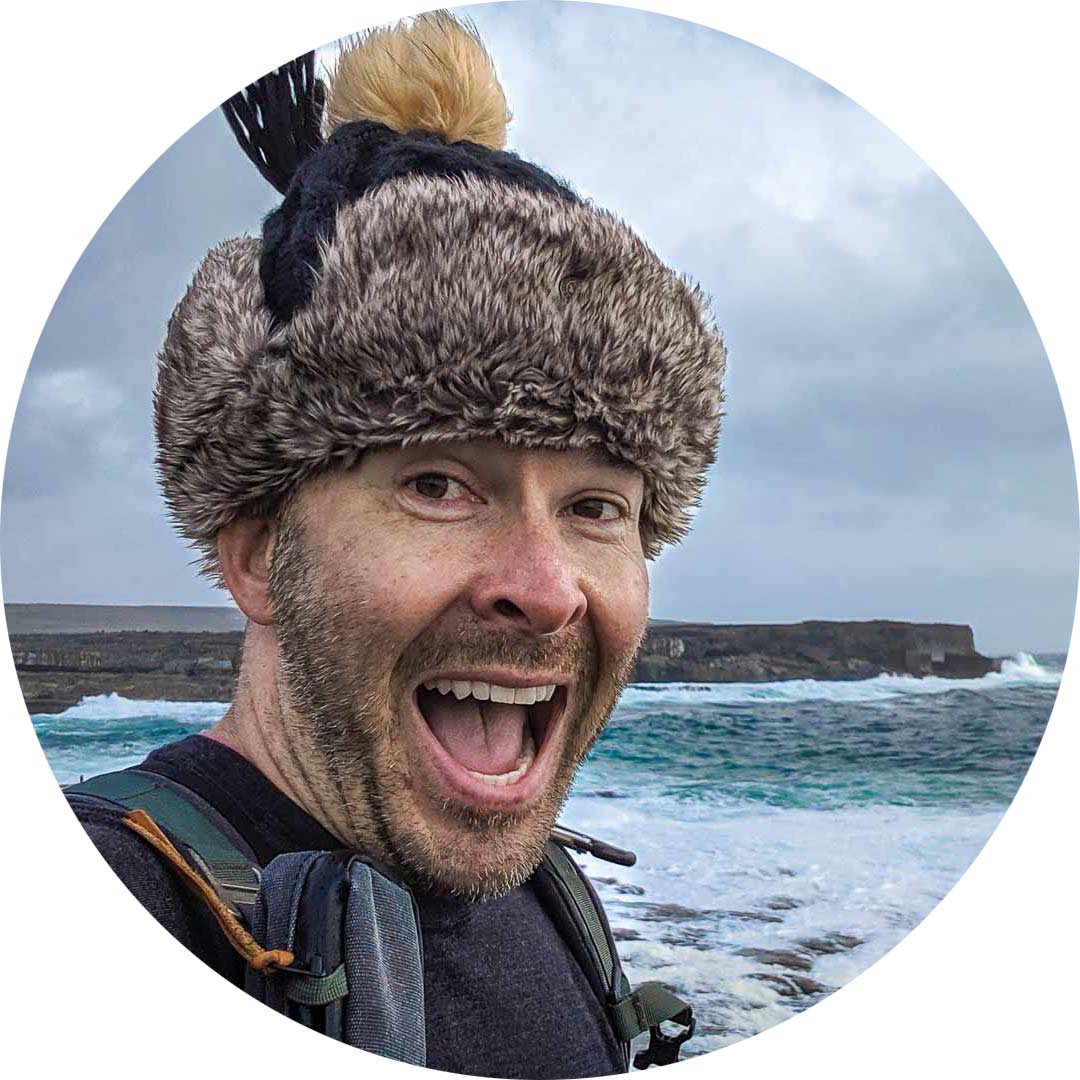 About Jason Robinson
Jason is the author of "The Beginner Traveler's Guide To Going Nomad," as well as the voice behind the words and the eye behind the lens for The Nomad Experiment. "Planning to travel at some point" wasn't actually getting the job done, so nearing 40 he decided to make it a priority, nomatter how scary that was. A few years later—through the pandemic and a type 1 diabetes diagnosis at age 42—now living a life of nomadic travel, he's speaking out to encourage others of any age, or with any serious medical diagnosis, to live an unconventional life.
Travel Planning Tips
Figure out where you are going & how are you getting there…
I suggest using at least 2 to 3 different travel search sites. Start with Skyscanner or Orbitz or Booking …or whatever aggregator site you prefer. Then when you see what airlines to use, check their respective sites for better deals or rewards flights.
Figure out where you're going to stay…
If you're interested in hostels, search Hostelworld or Hostelling International. For longer-term or more private digs, look at Airbnb, VRBO, or you can look for hotel rooms in the links from the search engines listed above.
Get comprehensive travel insurance, or in the least, travel medical insurance if internationally…
Especially with Covid not going anywhere, get covered. Start with an insurance aggregator like Insure My Trip, or with SafetyWing, World Nomads, or another. Then decide what is important to you; trip cancellation, baggage coverage, medical, or all of the above. And get a yearly evacuation plan, since you'll have to get home after your emergency! 
Need more resources? Click here!