A Visual Feast Of Romanticism – Monserrate Palace in Sintra, Portugal
Monserrate Palace—One Of The Least Visited Palaces In Sintra!?
When I was planning to travel to Portugal, visiting Sintra was easily the destination I was looking forward to most. Sintra is an outdoor lover's feast, with hiking galore, and barely a space you can go (outside of the main streets of the city) that isn't covered by shade trees. And the fact that two of the most beautiful, unique palaces in Portugal—Monserrate Palace and Pena Palace—are within miles of each other didn't hurt.
READ FIRST: The Prettiest F*cking Sintra, Portugal Travel Guide You've Ever Seen—AKA: Isn't It Romanti…cism?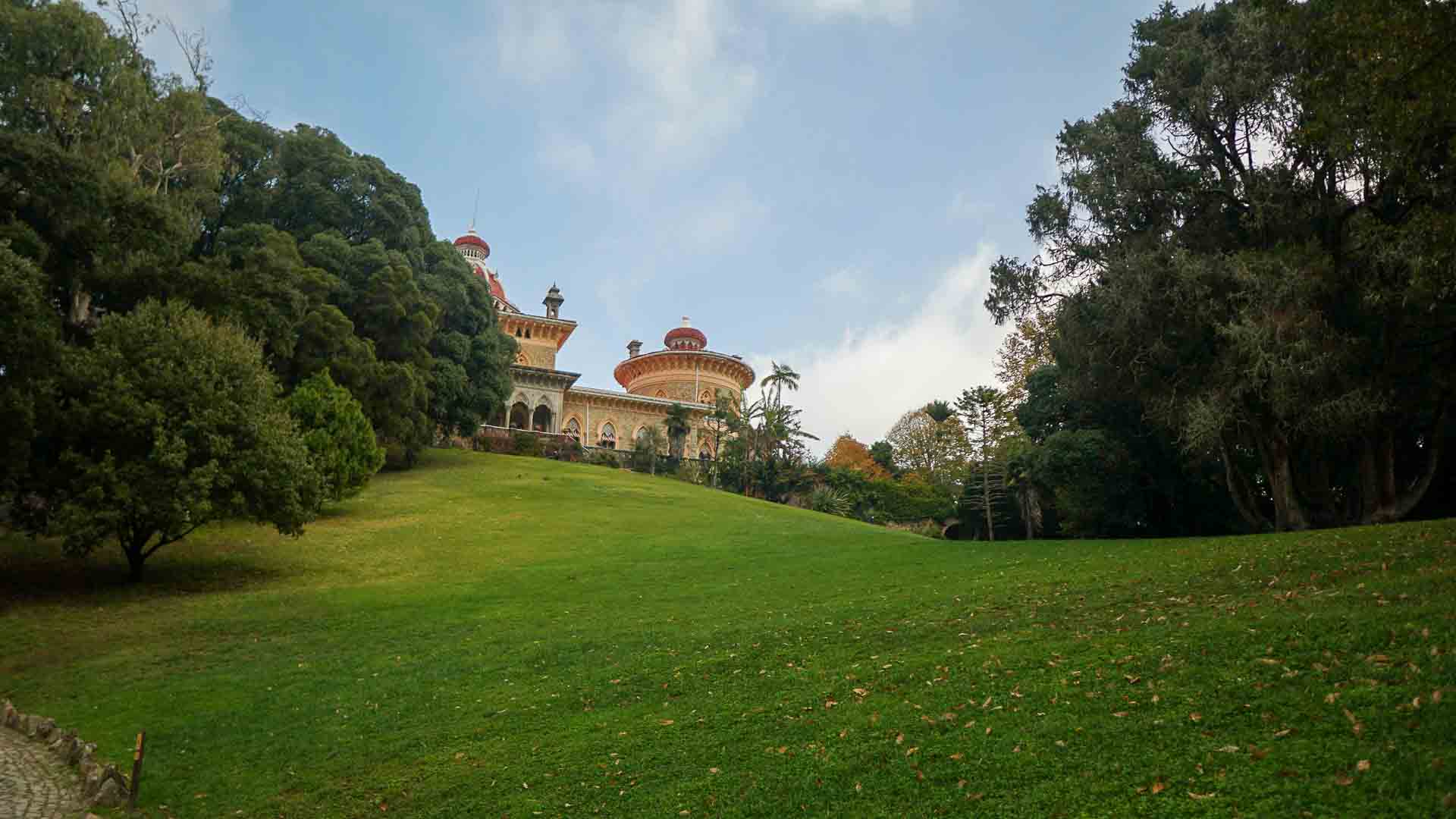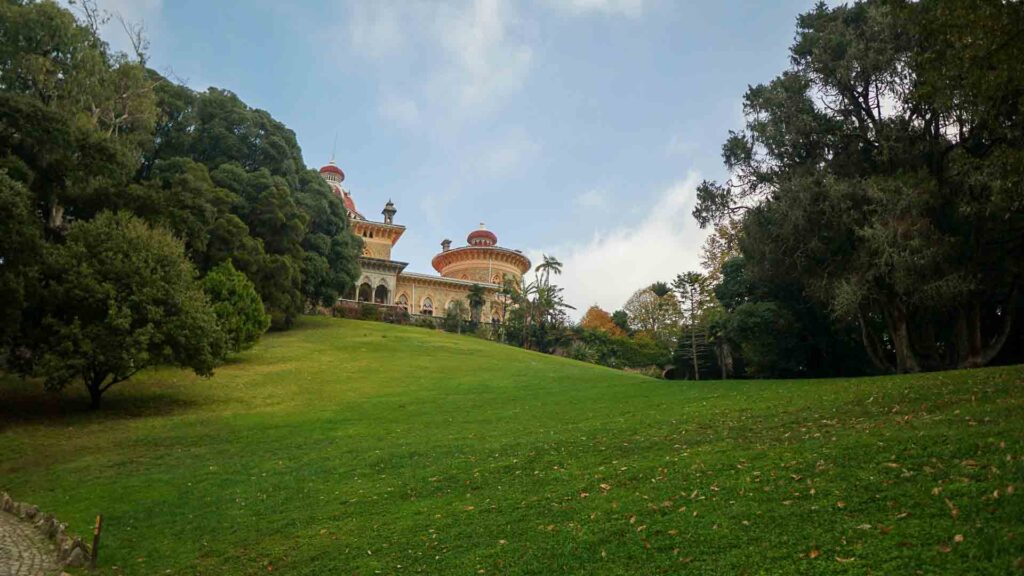 This site participates in the Amazon Services LLC Associates Program and other affiliate programs and may earn from qualifying purchases. You're never charged more, but it helps out little by little! Check out "Privacy" in the top menu if you need to know more!
I spent 8 days in Sintra, and an entire morning exploring Monserrate Palace and the amazing palace gardens. One of the things I heard from too many other travelers is that they wish they would have planned for more time in both Monserrate Palace and Pena Palace. I hope the photos of the palace and the grounds convince you to devote plenty of time when you're planning to travel to Sintra!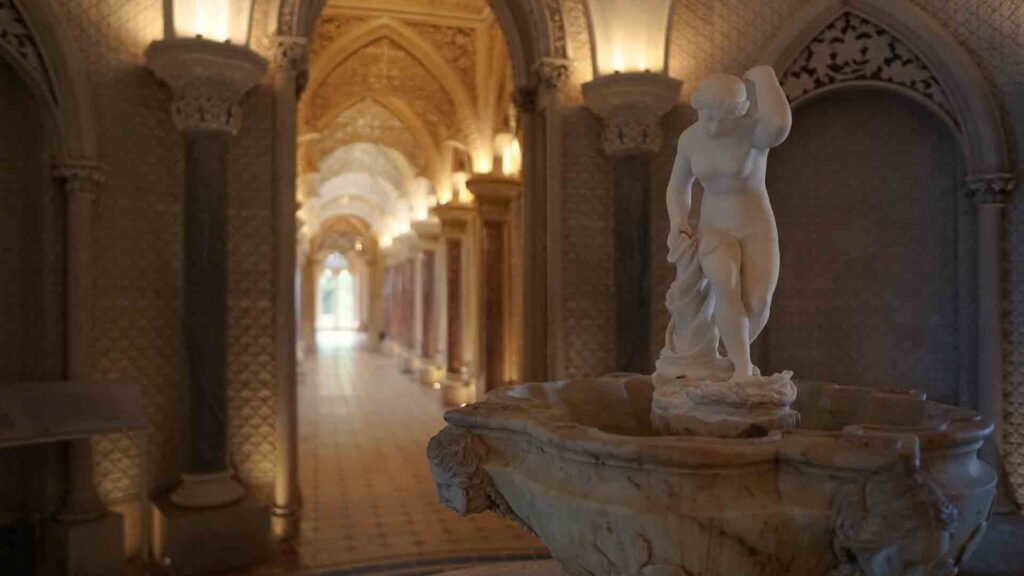 Join the email list to stay in the loop on new releases!
The History Of Monserrate Palace
Monserrate Palace is a "palatial villa" located in Sintra, the traditional summer resort of the Portuguese Court. It's in the foothills overlooking the Atlantic Ocean, northwest of the capital of Portugal, Lisbon. Monserrate Palace dates back to the 11th-century chapel under the reign of King Alfonso Henriques. Damaged in the 1755 Lisbon earthquake, the estate passed into English hands.
Of the palaces in Portugal, Monserrate Palace is among the few considered part of the UNESCO World Heritage cultural landscape.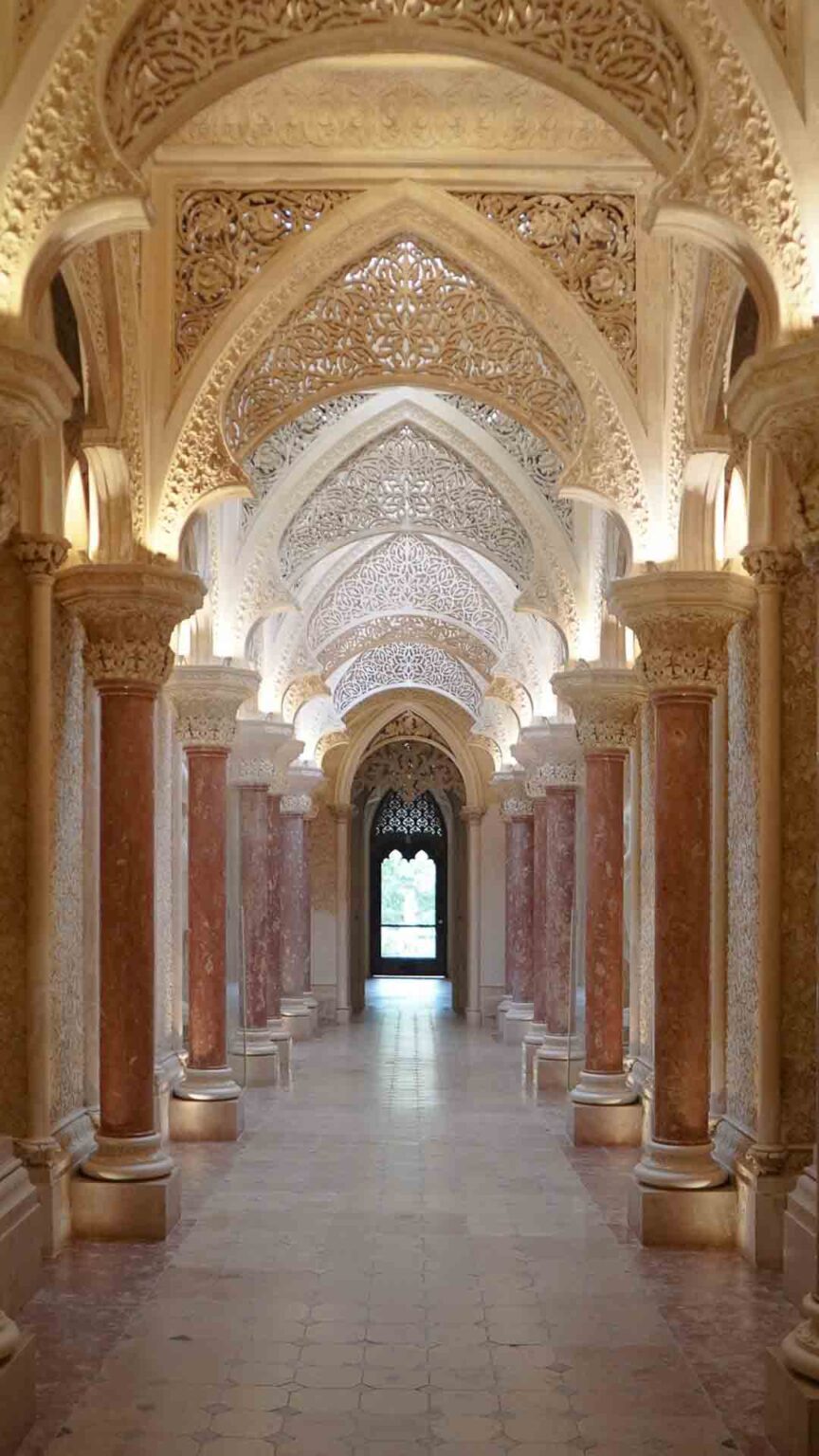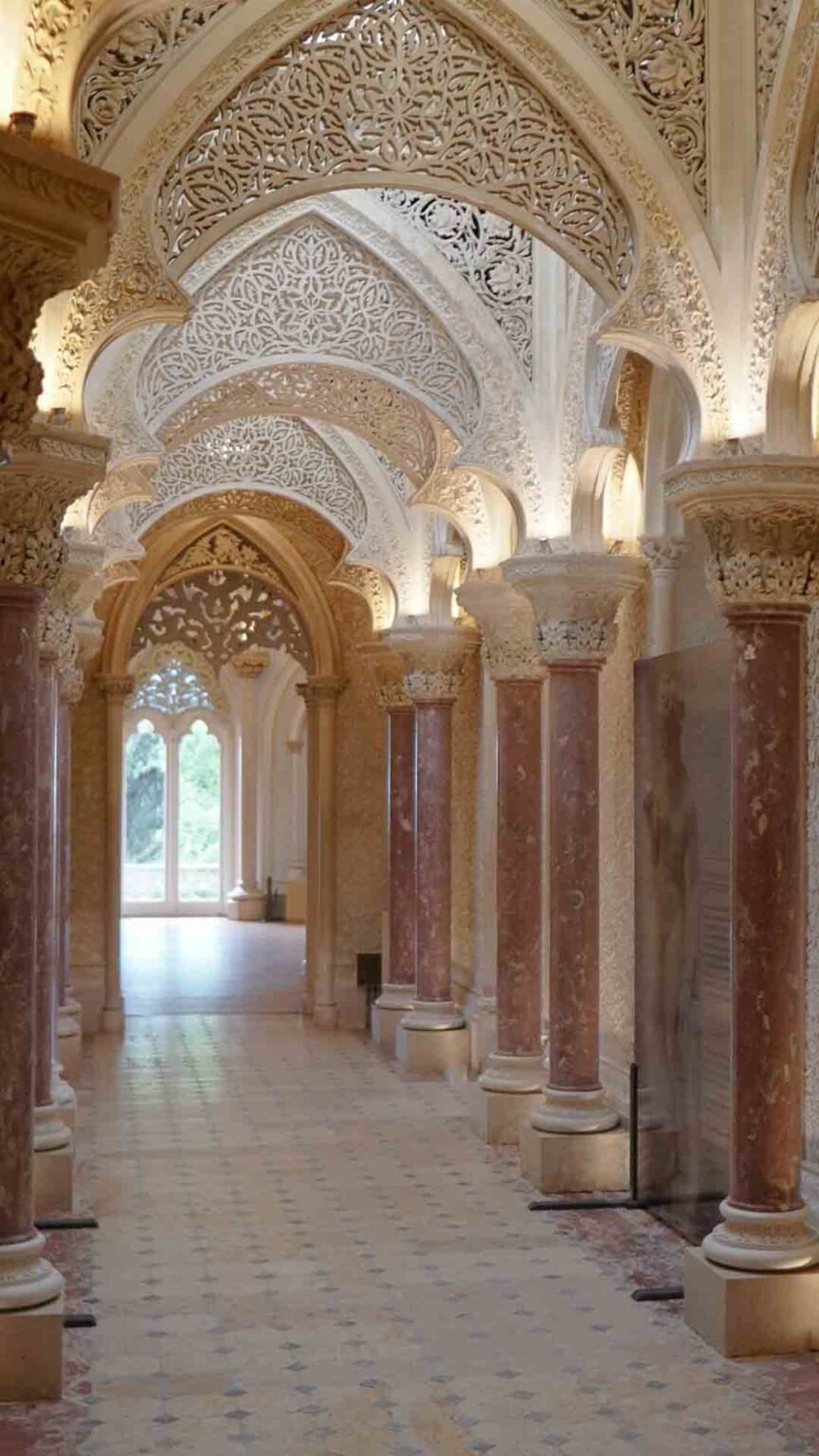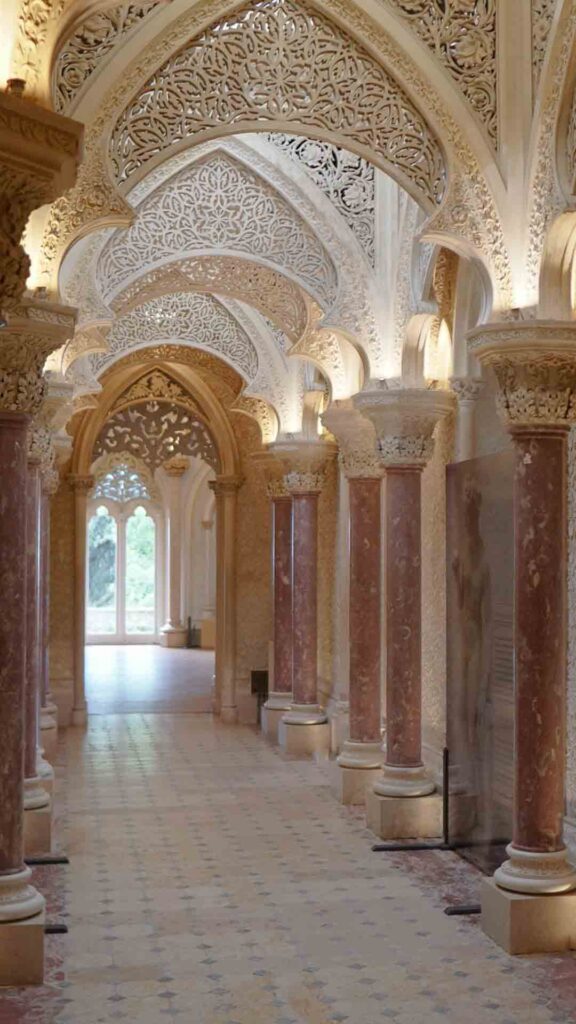 The Gardens And Grounds Of Monserrate Palace
I had read about the gardens of both Monserrate Palace and Pena Palace when I was planning to travel to Sintra, but I had no idea what I was in for. Talk about visual overwhelm!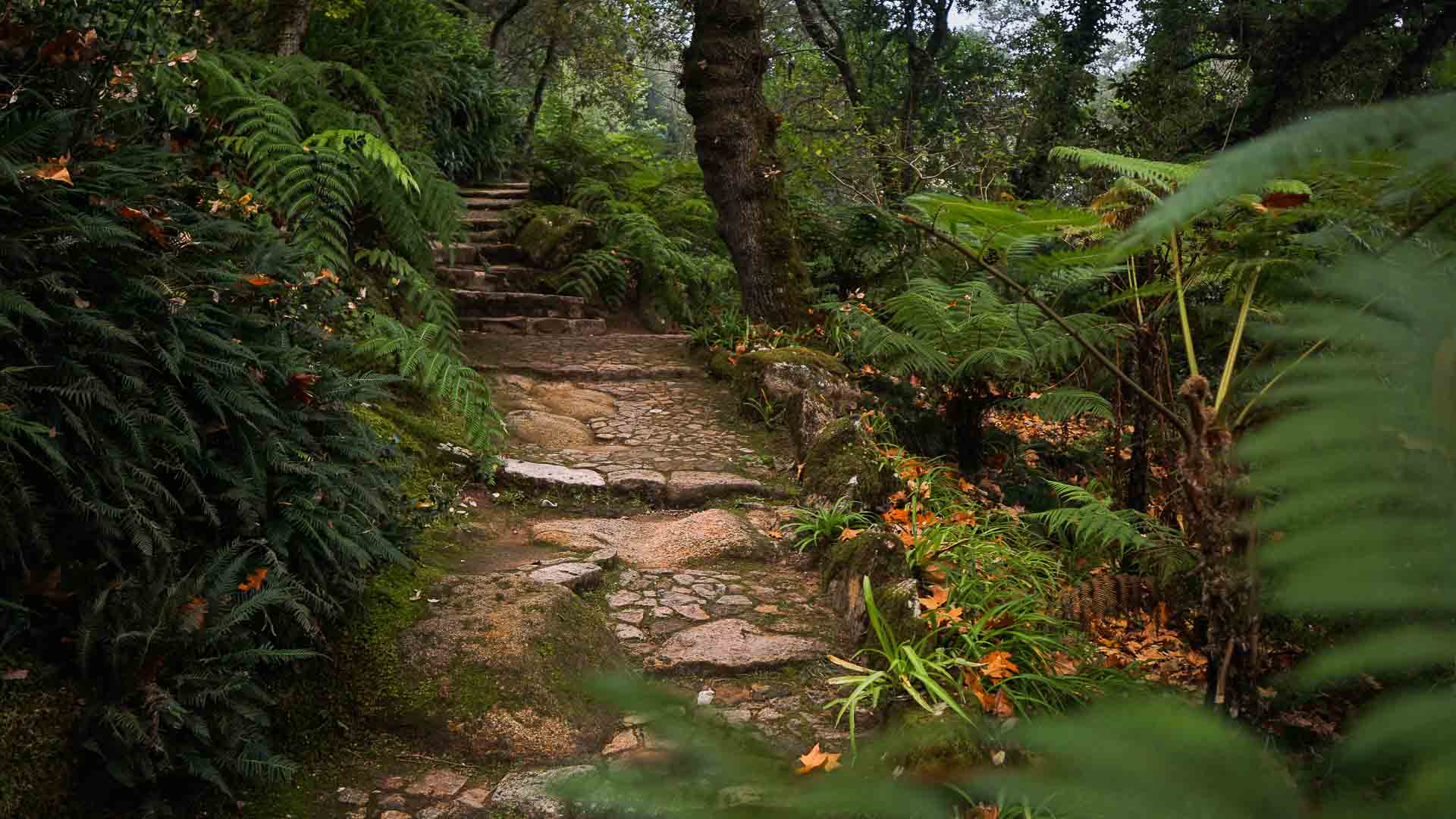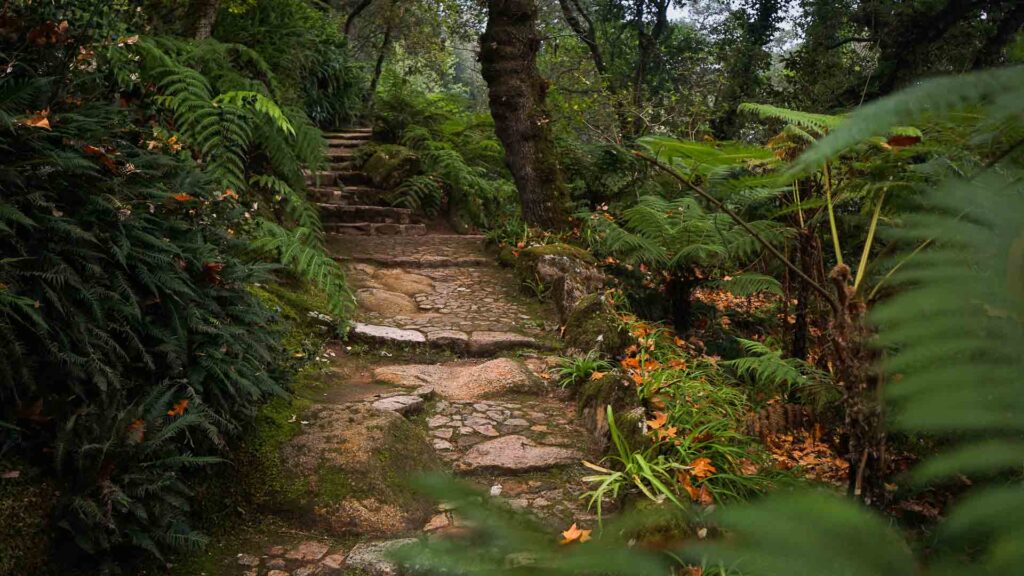 The back terrace of Monserrate Palace leads to a lake, several springs, fountains, and grottoes surrounded by lush greenery, native strawberries, holly bushes, cork oaks, palm trees, ferns, agaves, yuccas, camellias, azaleas, and bamboos from all over the world.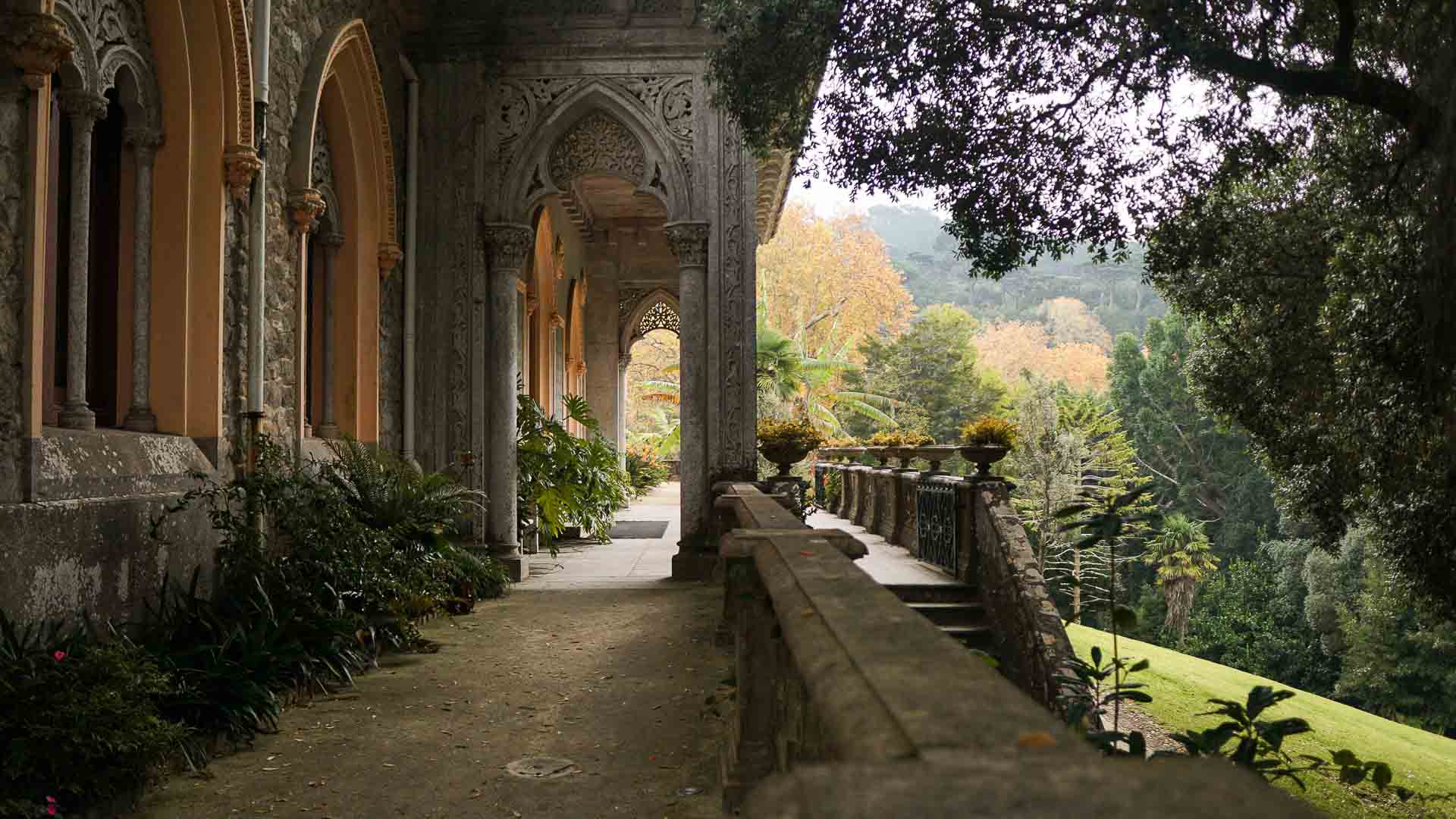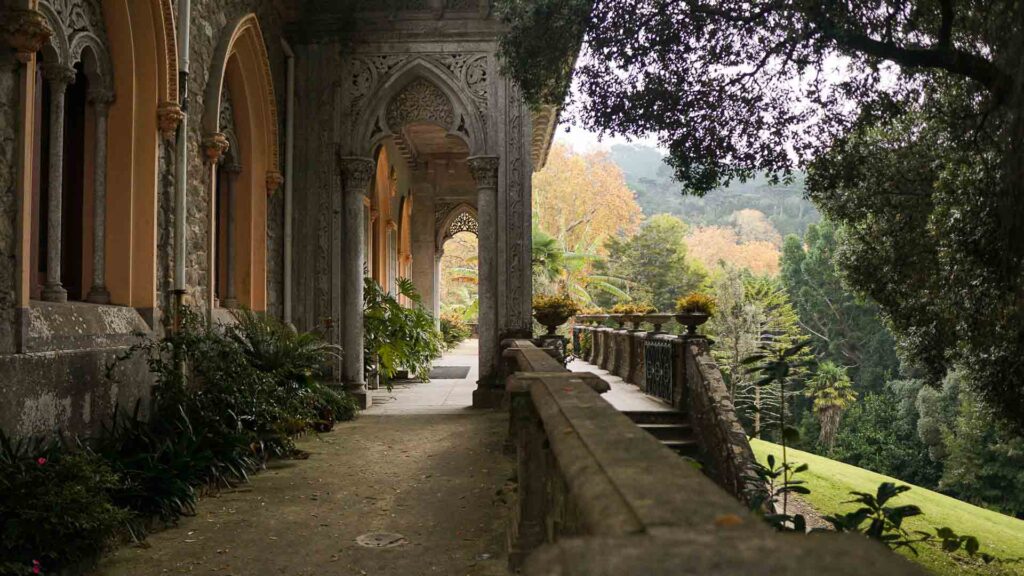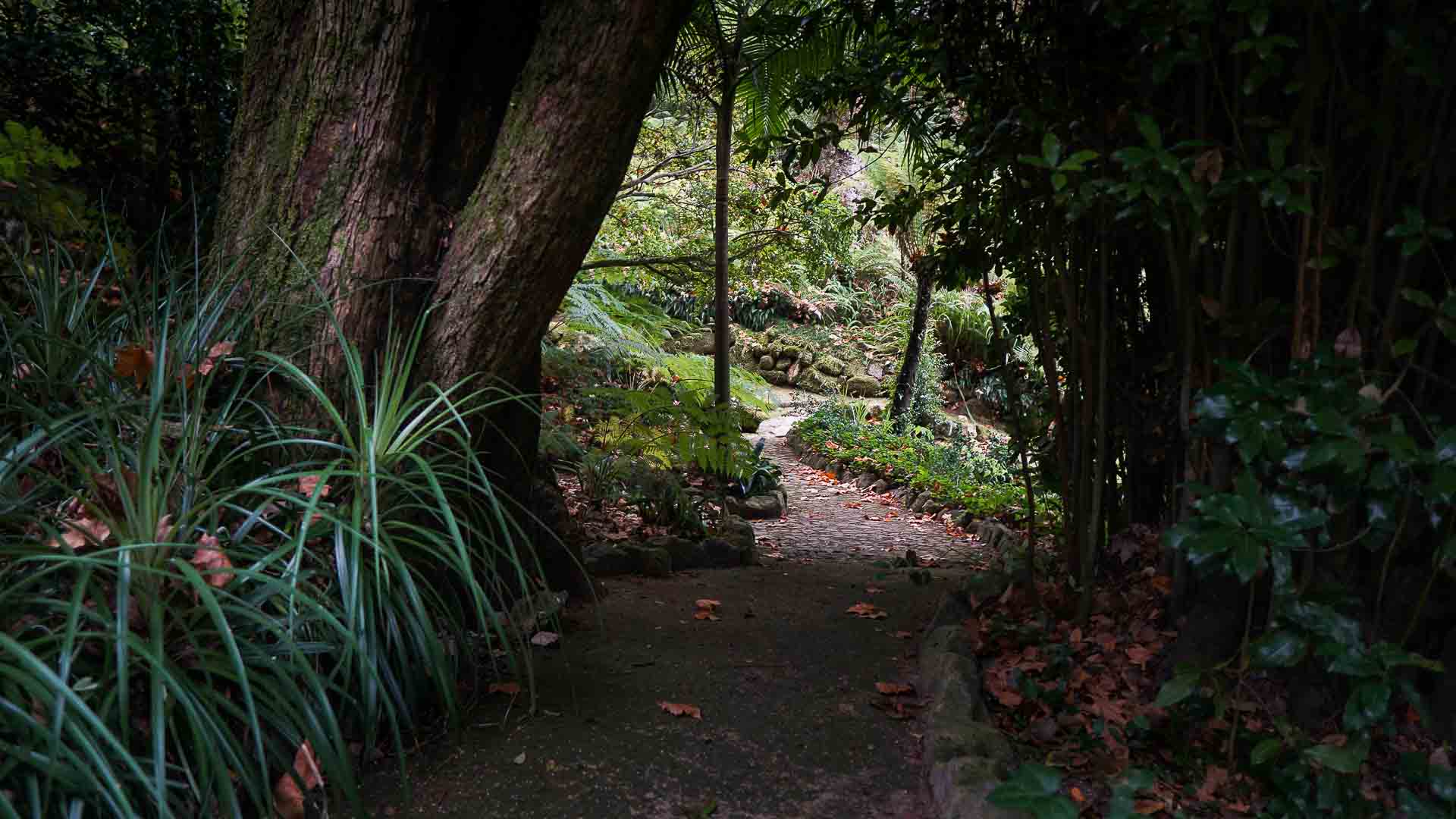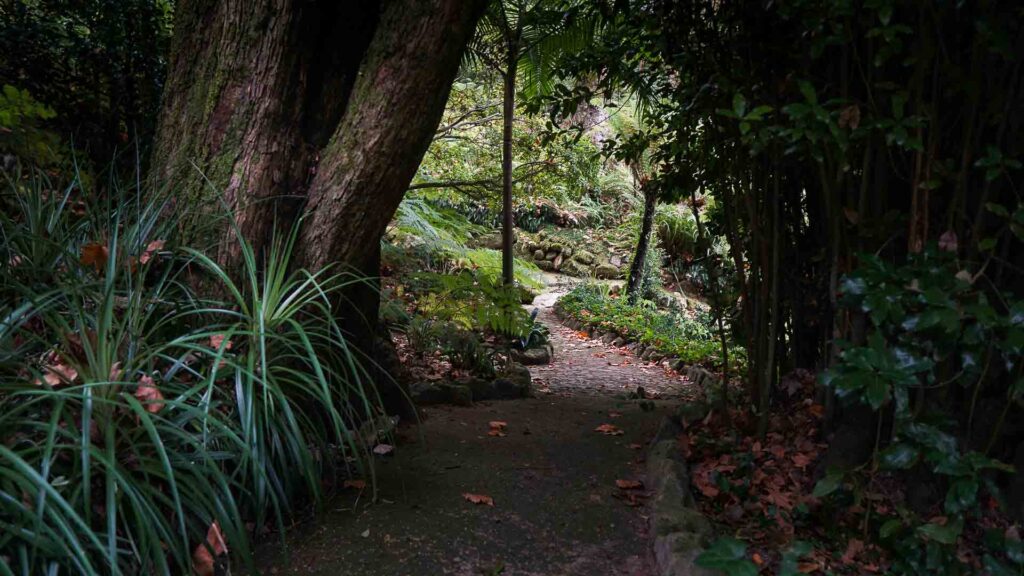 Romanticism, Neo-Gothic, And Moorish Influences In Monserrate Palace
As you can see in these photos, Monserrate Palace is an amazing example of Romantic and Moorish revival with Neo-Gothic elements. You can see these influences throughout the Main Hall, Gallery, Library and Dining Room, Sacred Art Room, Sitting Room, and Music Room.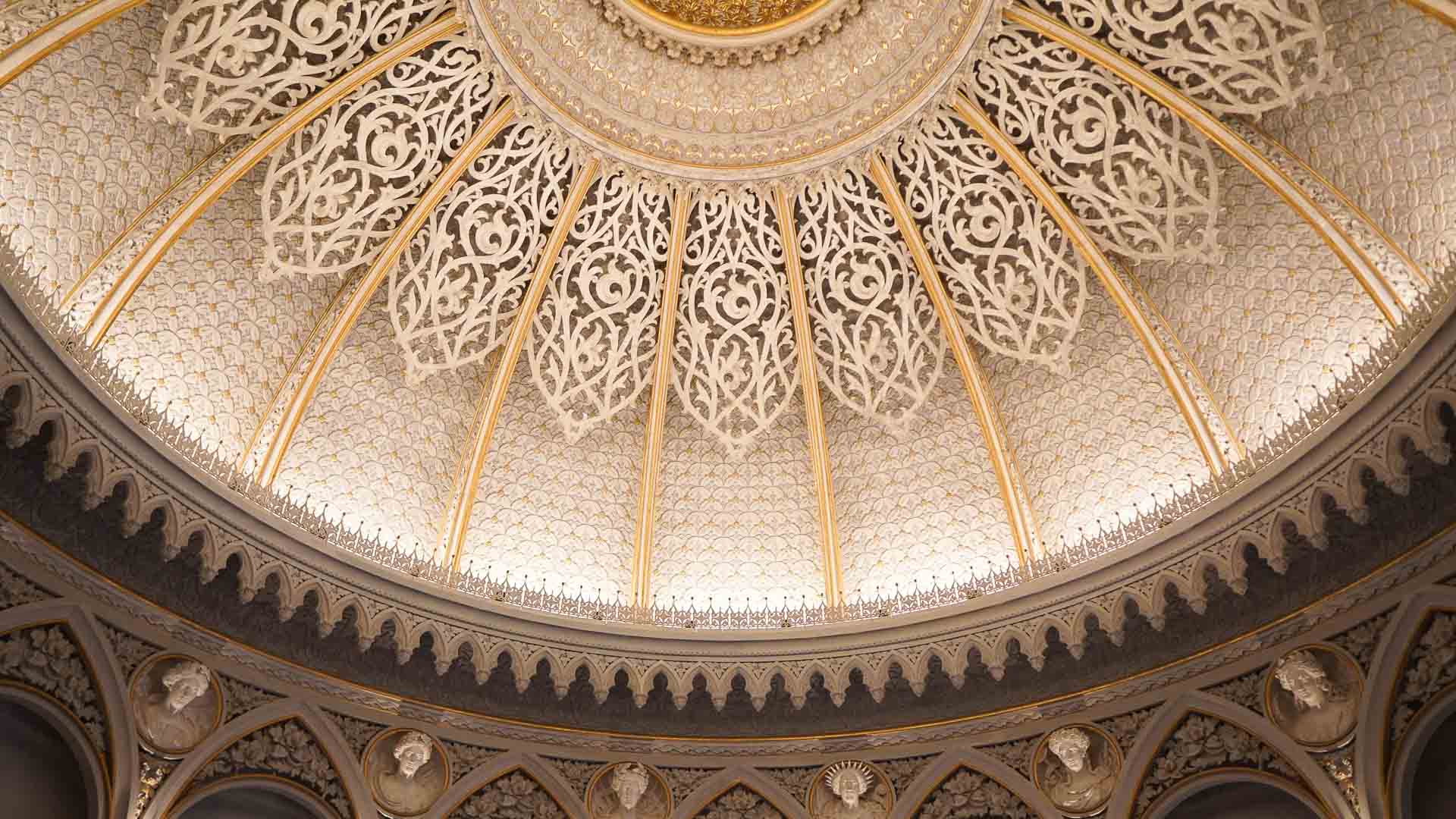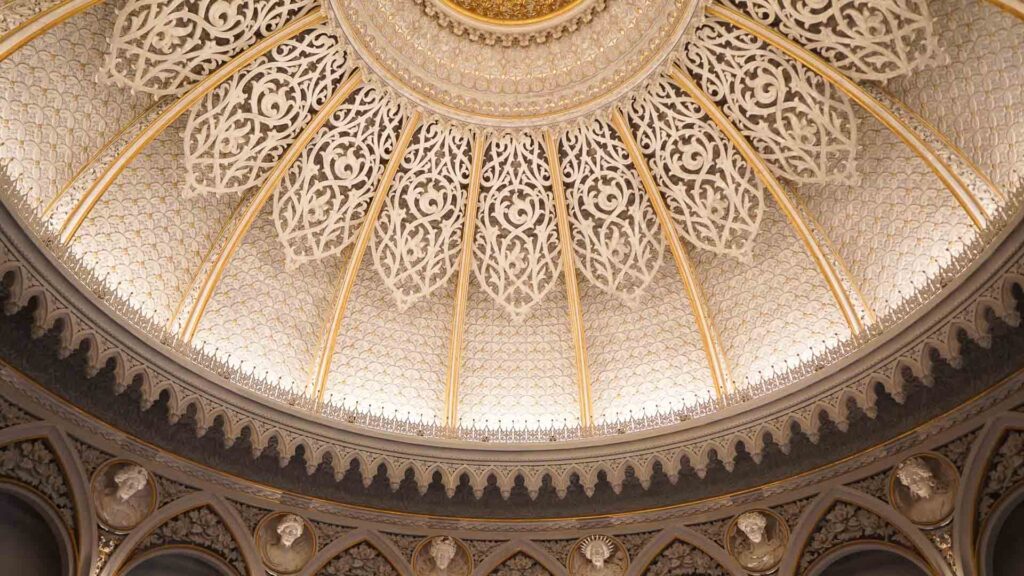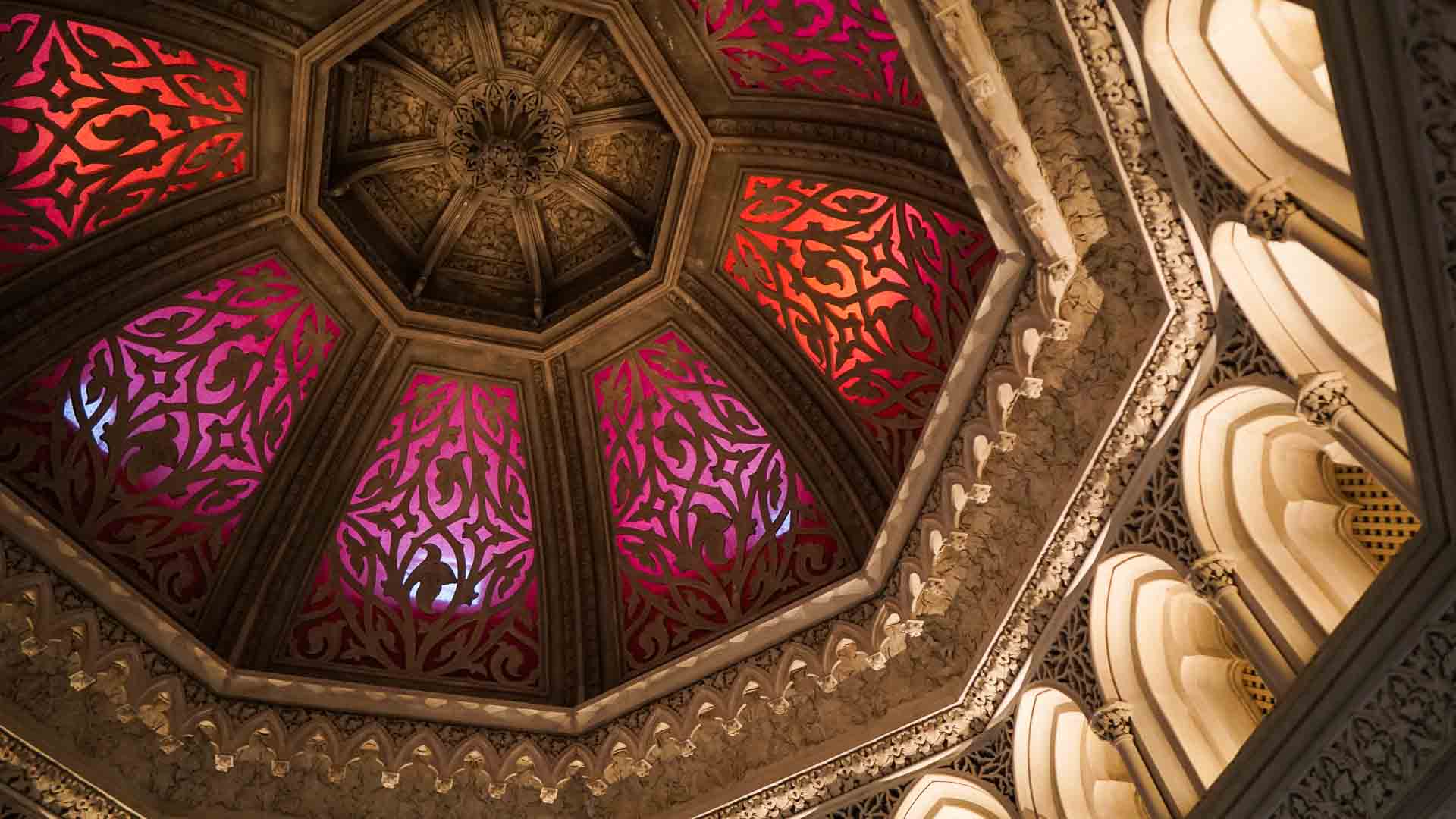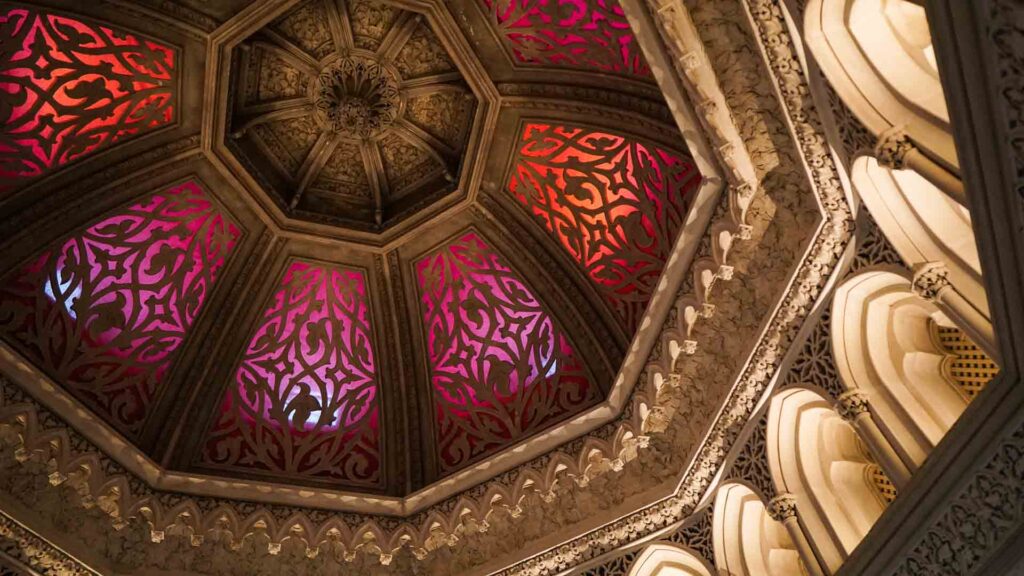 Other areas like the library look like typical English country houses of the period with rich walnut doors and shelving. The "Sacred Art Room" with its stained glass windows is gorgeous.
READ NEXT: The Prettiest F*cking Sintra, Portugal Travel Guide You've Ever Seen—AKA: Isn't It Romanti…cism?
What The Heck Is The Schengen Zone? How U.S. Passport Holders Travel Europe For Months On End
Monserrate Palace Is Completely Self-Sufficient And Uses 100% Renewable Energy!
I had no idea about this cool fact until reading some of the signs and info posted around Monserrate Palace. The farmyard covers an area of about 2 acres with various types of plants and livestock. The farmyard has a renewable energy system so it is entirely self-sufficient, with renewable energy produced through wind power, hydropower, and solar power.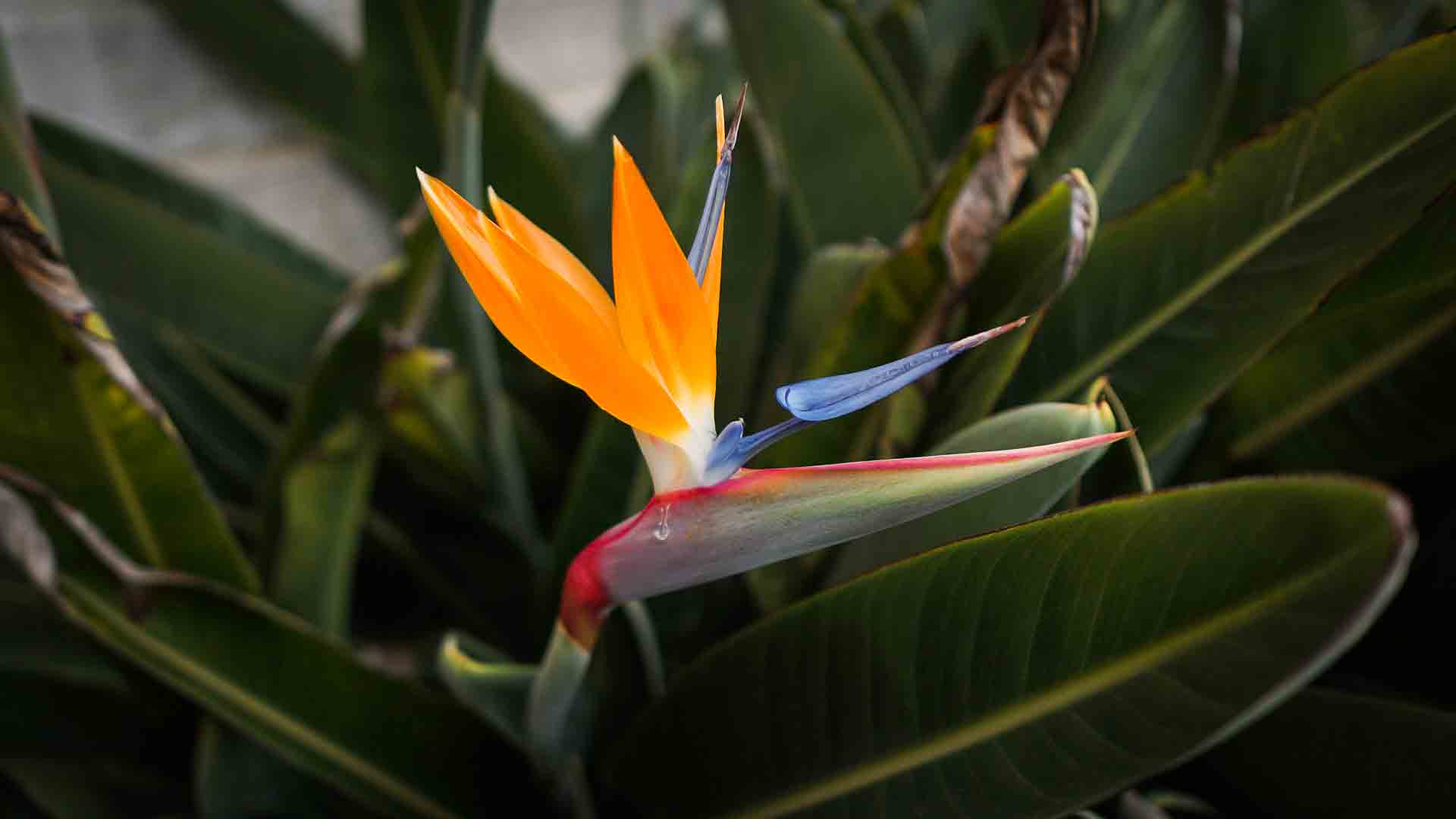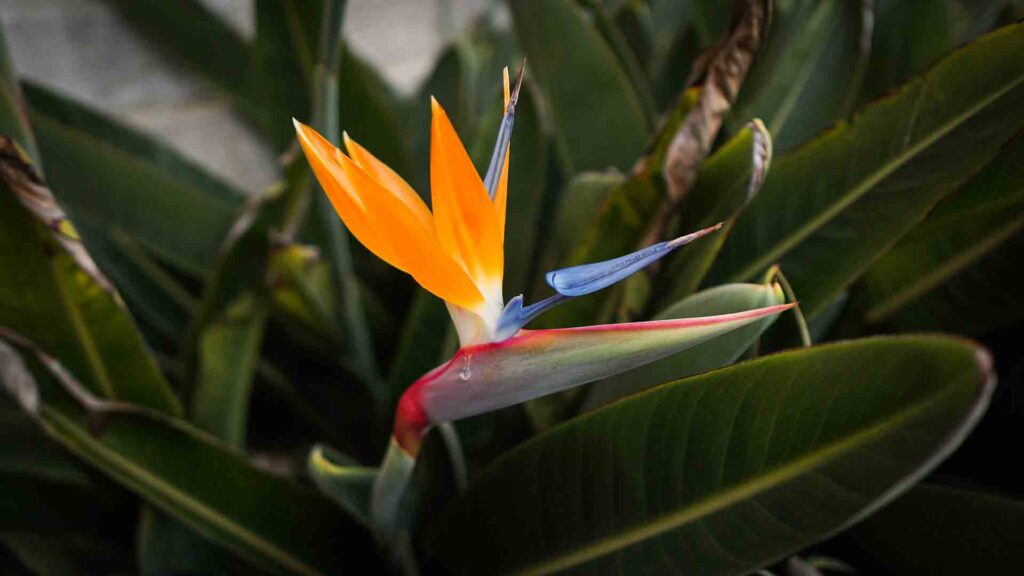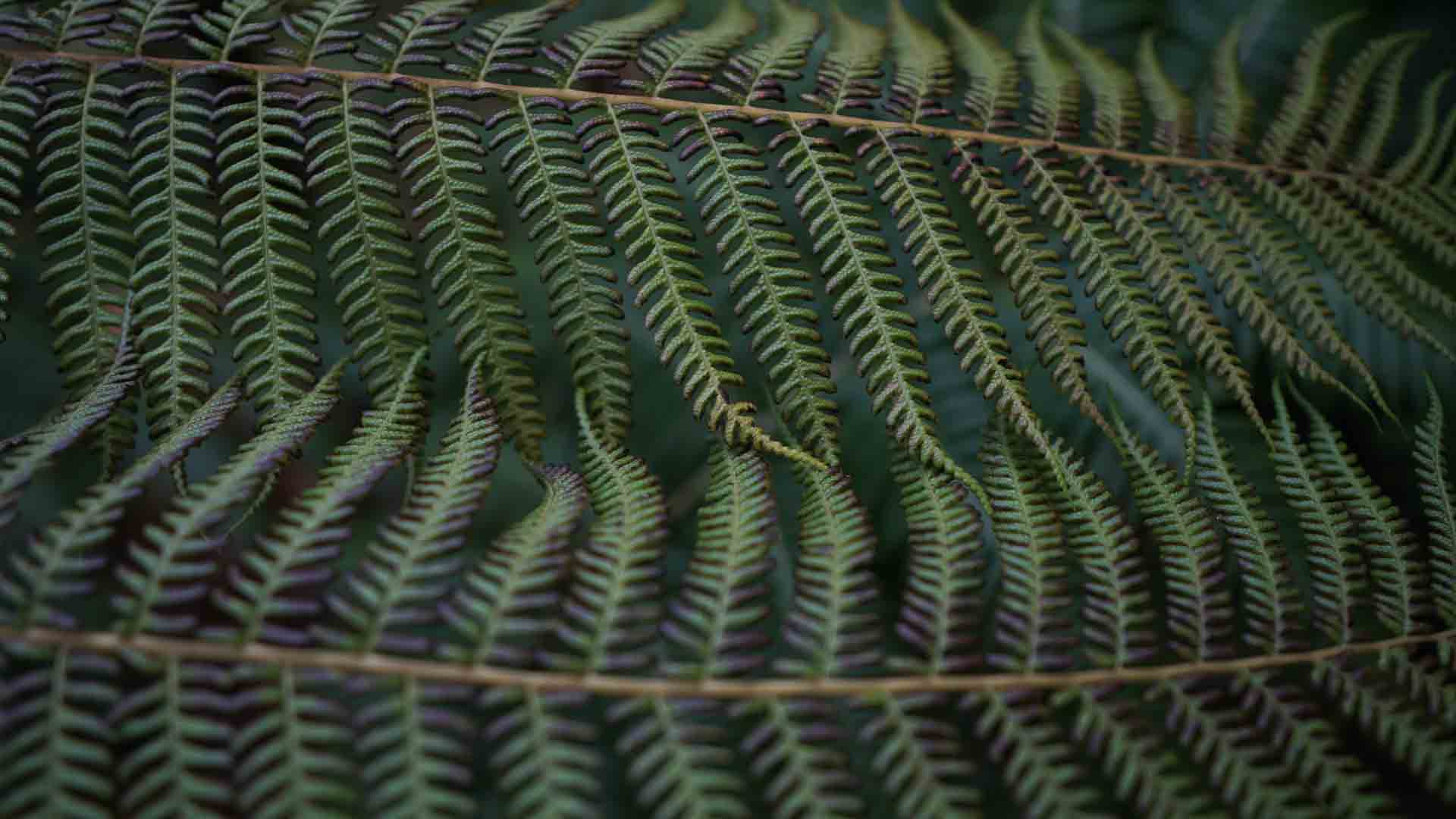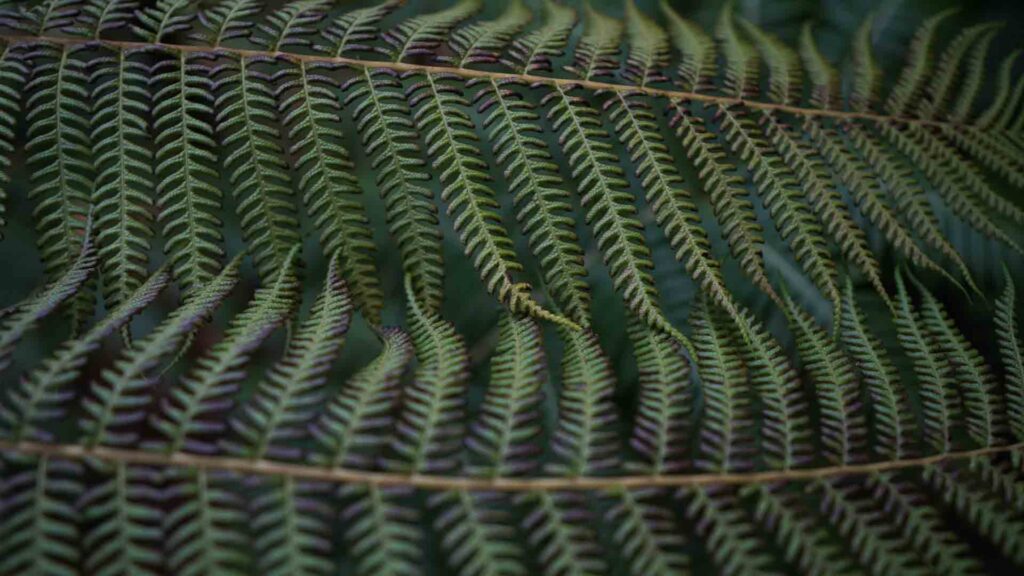 Getting To Sintra And Monserrate Palace From Lisbon
Thinking about doing a day trip to visit Sintra? Well, it's super easy from Lisbon. Trains leave almost every hour of every day, and the cost is only a few bucks. Just keep in mind that you'll likely want to get to Sintra early and stay late, hoping to avoid the peak tourist hours in the middle of the day. 
Tips For Planning To Travel To Monserrate Palace And Sintra
Portugal is such a beautiful country to visit any time of the year, since the temperatures are moderate, giving that "eternal spring" kind of feel. But you're going to be a little more comfortable in the spring and fall, which will also help you avoid the heavy tourist crowds typical in summer. The temperatures are still warm and the vegetation and blooms are at their most beautiful.
Sintra is a small place, and Monserrate Palace, while expansive, can fill up with tourists in the middle of the day. Yes, even though it's one of the least visited palaces in Portugal.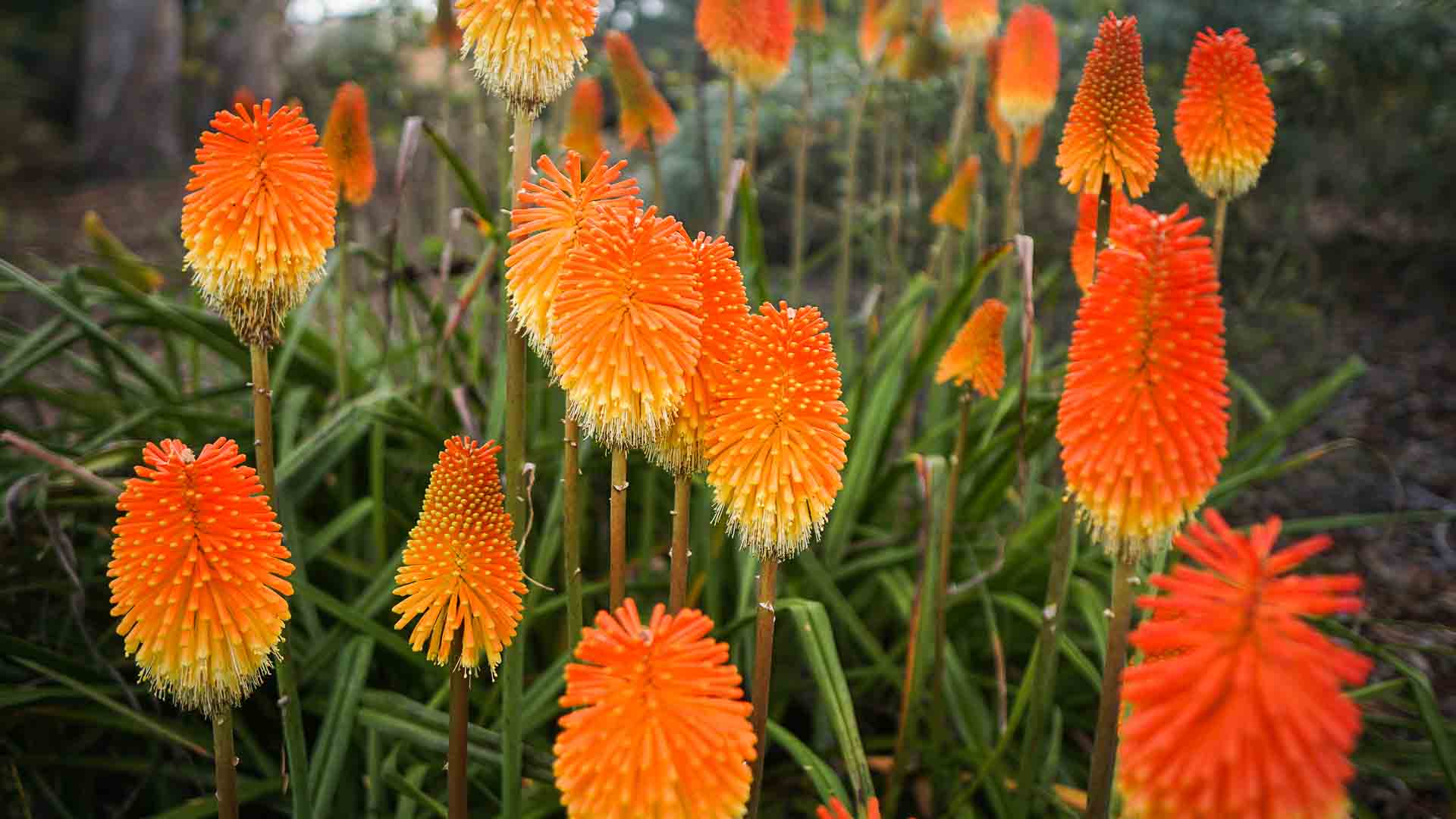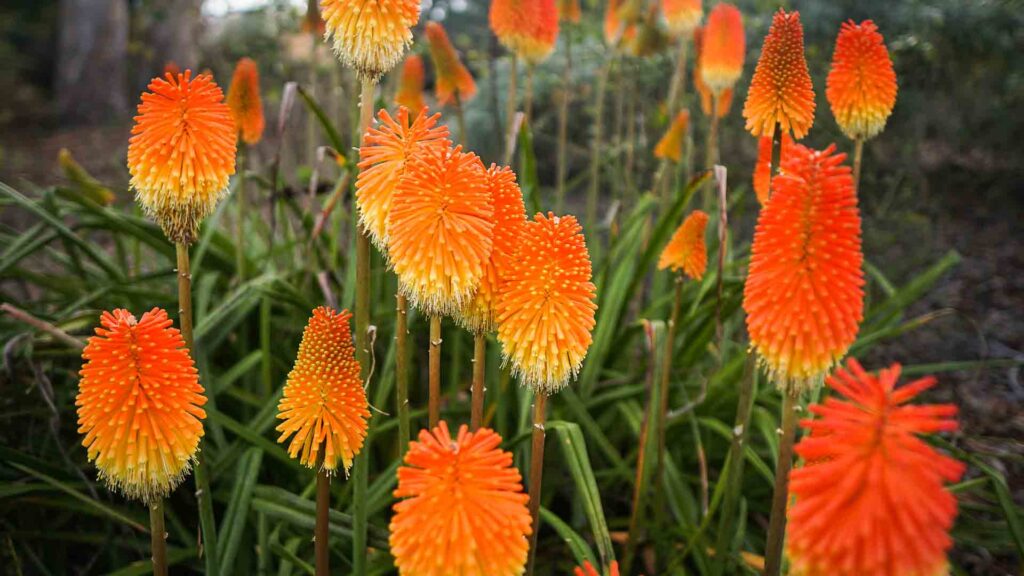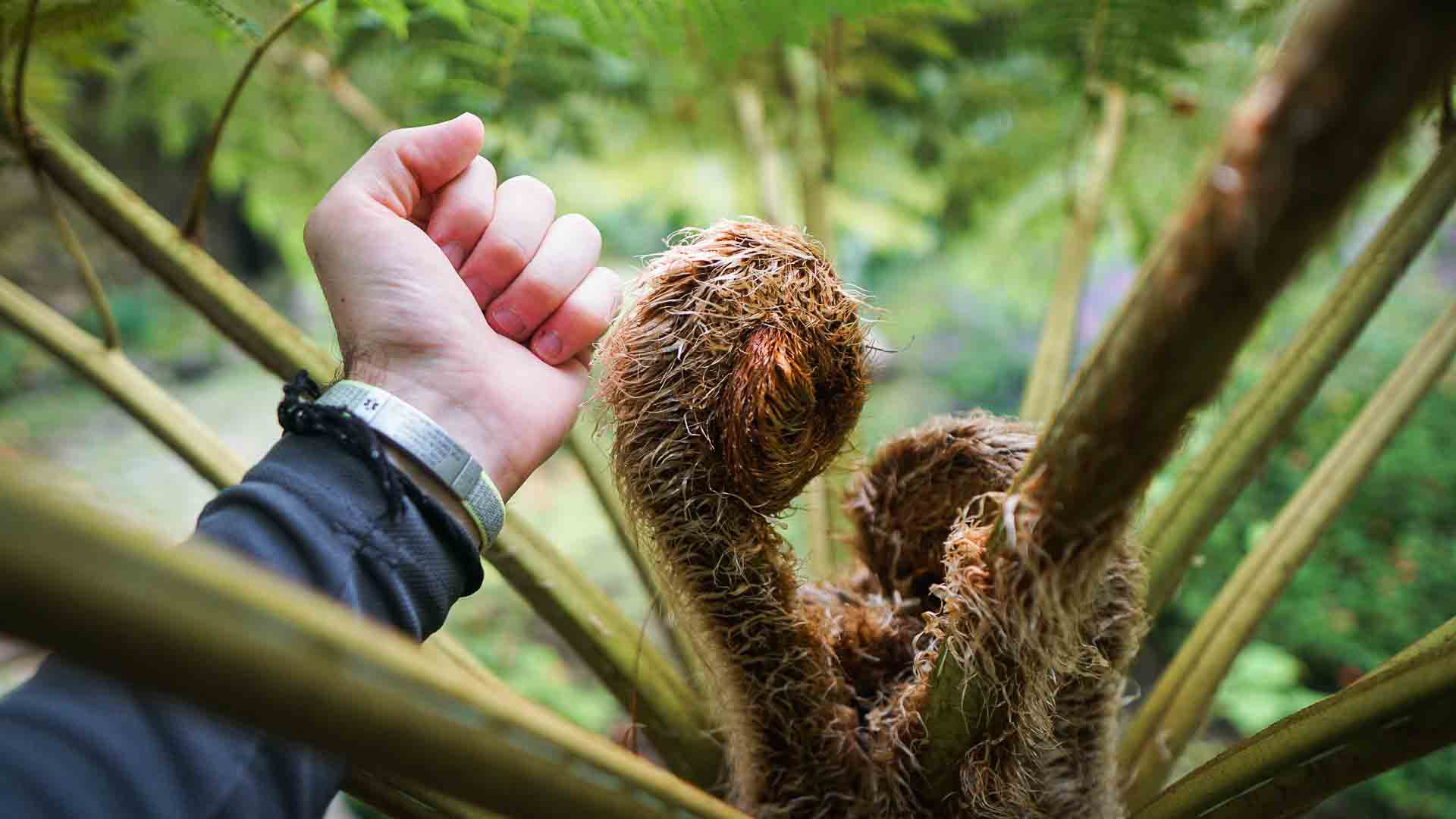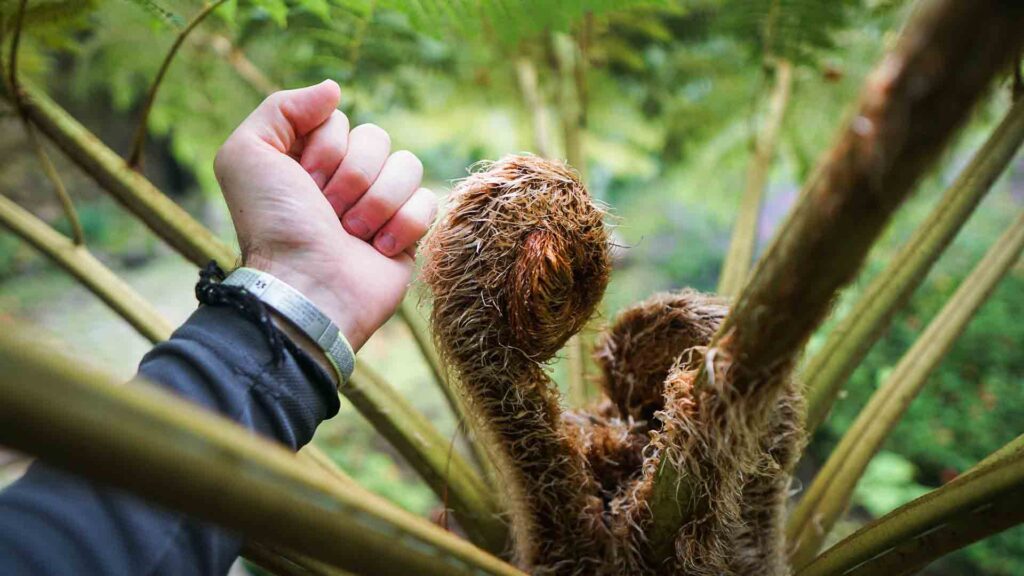 I visited Monserrate Palace in November, and I made sure I went early in the morning—literally at opening. That's how I got all of these photos of Monserrate Palace without very many tourists around!
Monserrate Palace is about 2 miles west of the historic center (old town) of Sintra. I hiked there, but it's probably easiest just to take a bus, rideshare, tuk-tuk or taxi. And the tourist service bus #435 departs from the Sintra train station, passes through the historic center, and ends at the entrance of Monserrate Palace.
Opening Hours And Entrance Costs For Monserrate Palace
While these details are accurate as of this writing, always check current conditions! Also, these costs include both the gardens and the palace.
Tickets can be purchased on-site, or you can do it online here. Keep in mind that the last entry time is one hour before closing, but hopefully you're planning on visiting for much longer than that!
Entrance Fees / Ticket Costs
Adults – €8.00
Children – €6.50
Seniors – €6.50
Opening Hours
9:00/9:30 am – 6:30 pm
READ NEXT: Travel Medical Insurance, Pre-Existing Conditions, & Type 1 Diabetes
Diabetes Symptoms For Noobs – My Type 1 Diabetes Symptoms & Diagnosis Story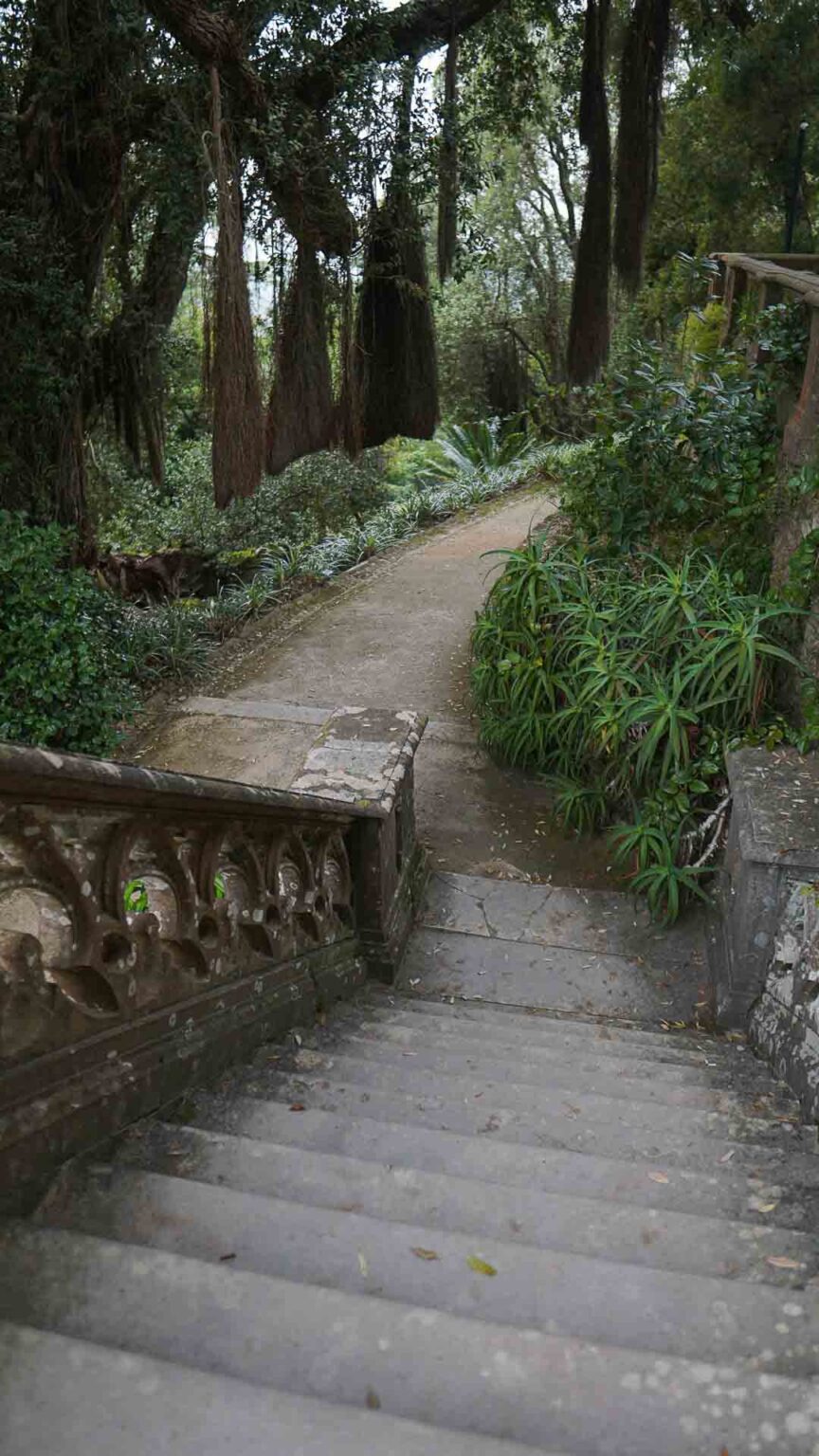 Typical Spending Costs, Travel Styles and Budgets for Travel In Sintra And Throughout Portugal
I was able to average about $50-60 a day in Portugal, and smaller places like Sintra tend to be a little cheaper than the bigger cities of Porto or Lisbon. Especially in accommodations, since I got an amazing hostel bed in a B&B/Hostel with prepared breakfast and an amazing fireplace for less than €20/night.
Beds in a 4-6 bed hostel dorm run typically run about €15-25. Fantastic sit-down meals at most non-bougie restaurants run €7-15+. And I had some pretty fancy meals for less than €20. And a glass of good port, table wine, or draft beer at those restaurants usually starts at about €2. Credit cards are widely accepted, but carry some cash for the smaller joints. ATMs are readily available, but make sure they're attached to a reputable bank and not a Euronet ATM.
| | |
| --- | --- |
| Glass of cheap wine or beer while out in Sintra | €2-3 |
| Hostel bed in 3-6 person dorm | €15-25+/night |
| Tuk-Tuk or rideshare around Sintra | €3-5 |
| Simple sit-down dinner with wine/beer | €7-16 |
| Church or Museum entries fees | €3-5 (or free) |
Where I Stayed In Sintra, Portugal
I stayed at the cutest hostel/B&B while I was in Sintra. The owners literally make a continental breakfast every day and the folks staying there convene around a small fireplace in the living area and chat. Oh, and the "hostel" bedrooms only have three beds, so it's pretty quiet and chill! You can check it out here—literally hundreds of reviews and almost a 10/10 rating! Highly recommend!
If you're planning to travel to Portugal, know that there are hundreds of hostels throughout the country. You can filter by rating, location, amenities, cost, etc., here.
RELATED: The Best Hostels I've Stayed At…& Why They Make The List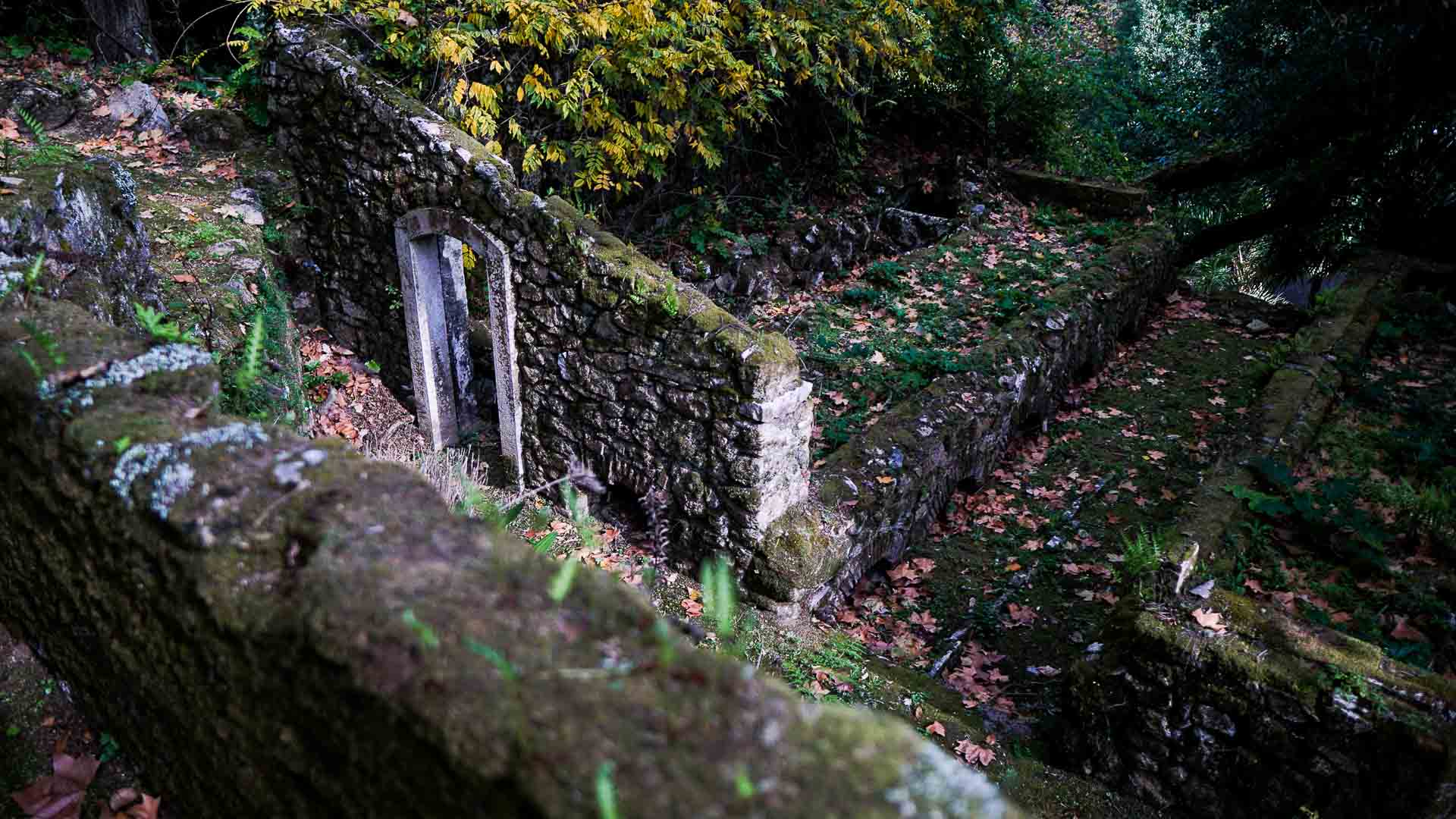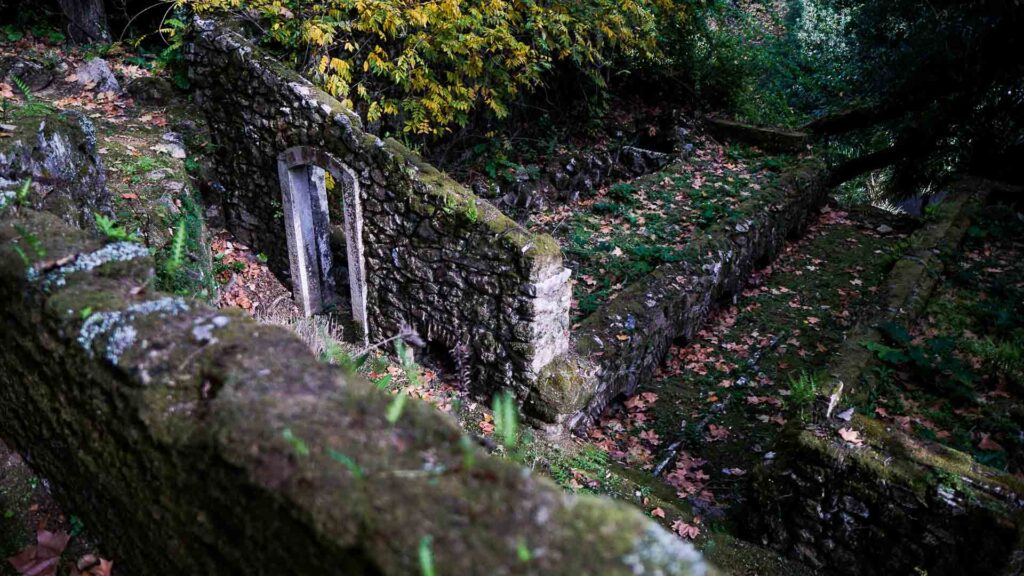 Planning To Visit Sintra And Monserrate Gardens? Already Been?
Reach out and let me know what you think! Do you think it's one of the most beautiful palaces in Portugal? I can't wait to get back, and spending only eight days exploring Sintra (while working of course) just wasn't enough for me! Please leave a comment below if you've already been! What was your favorite part of visiting Monserrate Palace?
Cheers!
– Jason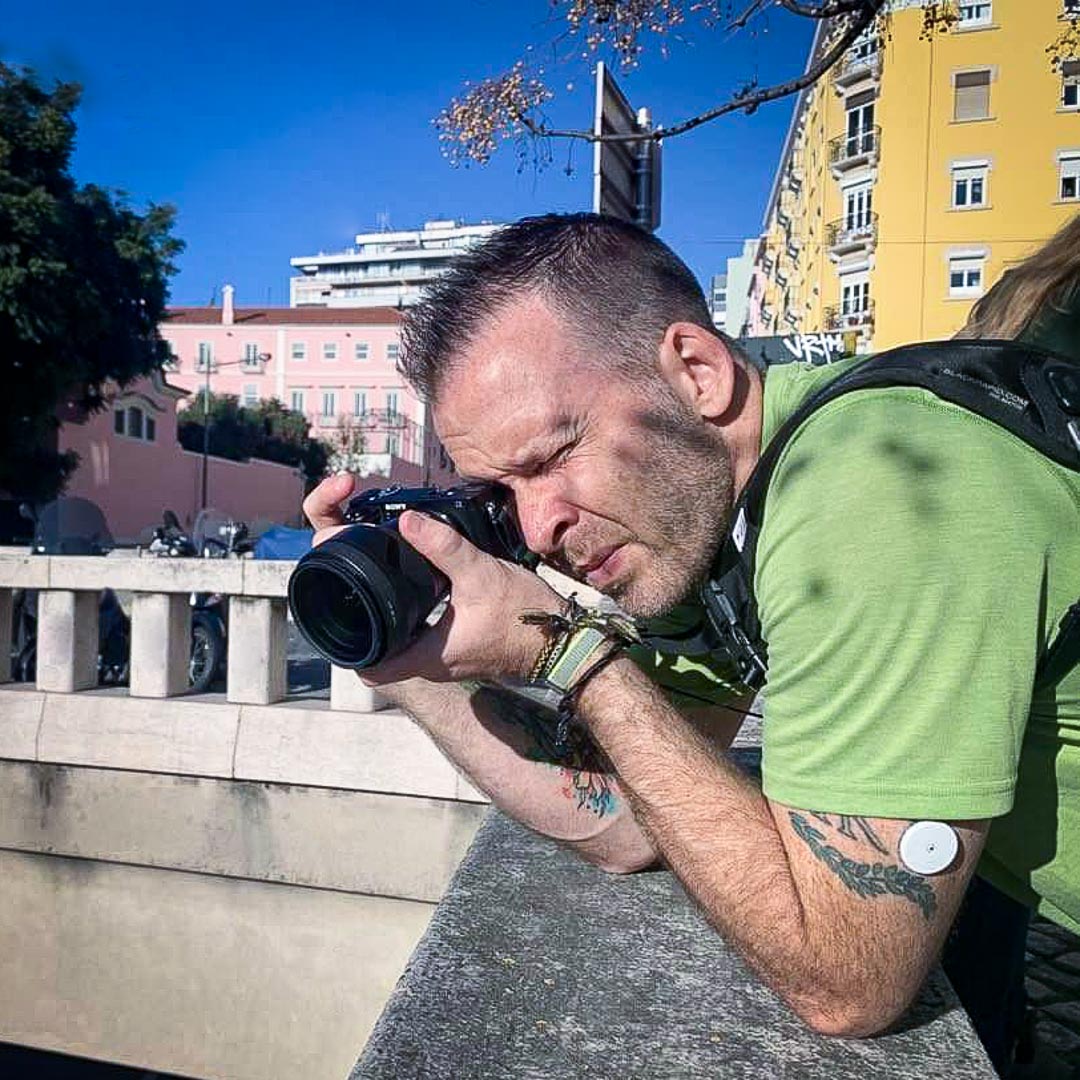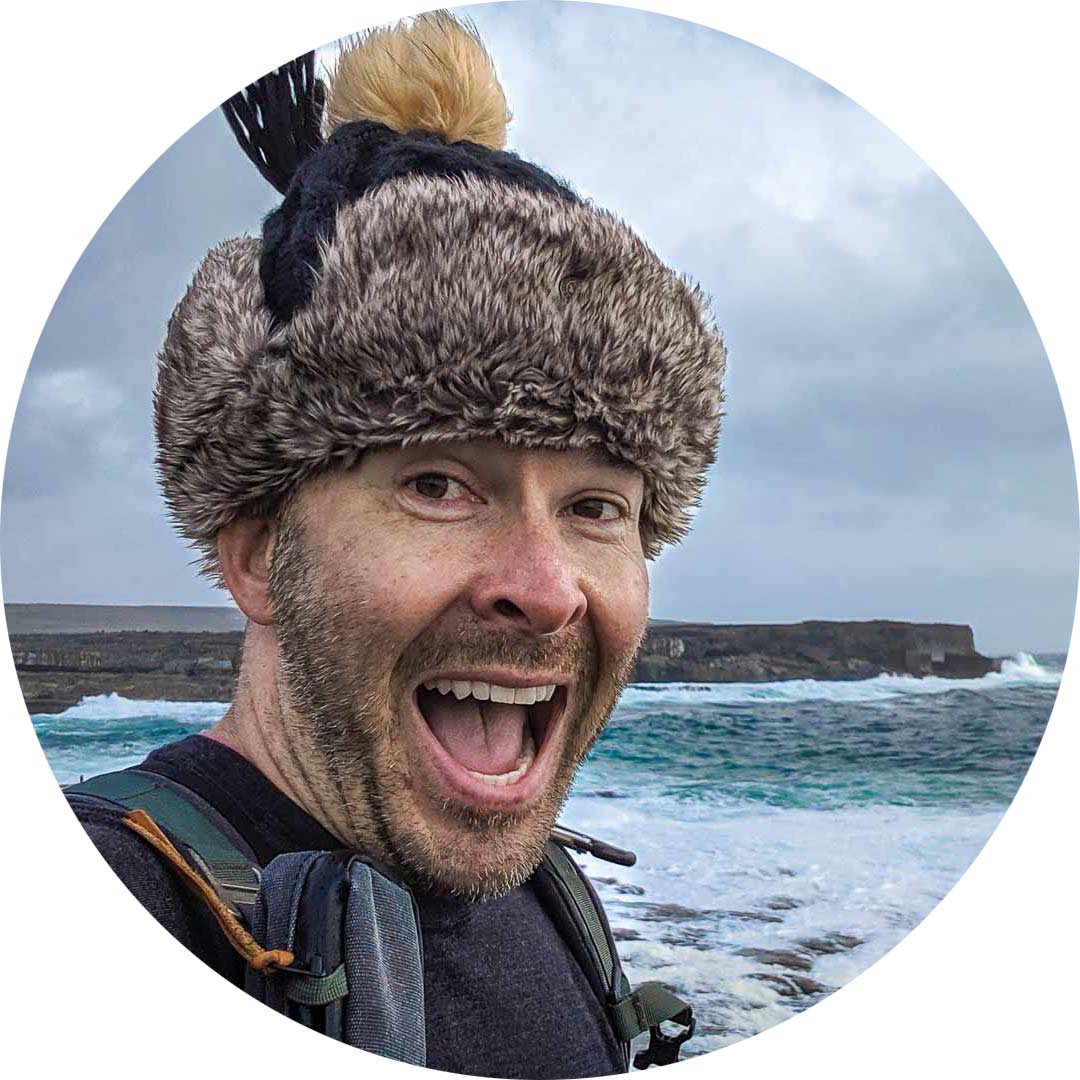 About Jason Robinson
Jason is the author of "The Beginner Traveler's Guide To Going Nomad," as well as the voice behind the words and the eye behind the lens for The Nomad Experiment. "Planning to travel at some point" wasn't actually getting the job done, so nearing 40 he decided to make it a priority, nomatter how scary that was. A few years later—through the pandemic and a type 1 diabetes diagnosis at age 42—now living a life of nomadic travel, he's speaking out to encourage others of any age, or with any serious medical diagnosis, to live an unconventional life.
Travel Planning Tips
Figure out where you are going & how are you getting there…
I suggest using at least 2 to 3 different travel search sites. Start with Skyscanner or Orbitz or Booking …or whatever aggregator site you prefer. Then when you see what airlines to use, check their respective sites for better deals or rewards flights.
Figure out where you're going to stay…
If you're interested in hostels, search Hostelworld or Hostelling International. For longer-term or more private digs, look at Airbnb, VRBO, or you can look for hotel rooms in the links from the search engines listed above.
Get comprehensive travel insurance, or in the least, travel medical insurance if internationally…
Especially with Covid not going anywhere, get covered. Start with an insurance aggregator like Insure My Trip, or with SafetyWing, World Nomads, or another. Then decide what is important to you; trip cancellation, baggage coverage, medical, or all of the above. And get a yearly evacuation plan, since you'll have to get home after your emergency! 
Need more resources? Click here!