Is Life An Adventure Anymore? Reflections from Camping in Cathedral Valley in Capitol Reef National Park
Free Camping In A National Park? Yep. Technically You Can In Capitol Reef National Park!
Camping in National Parks is almost never free, and boondocking and dispersed camping isn't usually allowed. Most of the time free camping can be found in National Forests and roadside stops, but not with the kind of views Cathedral Valley camping offers! And most of those "easy" places to find are usually pretty full…well…since they're so easy to find!
But there's a good reason it's able to be free at this spot in Capitol Reef National Park. There are only six campsites at Cathedral Valley, spread out by 100-300ft. It's first-come-first-served, so you're always taking a chance of driving 13+ miles and not getting a spot! And getting there takes some brass, let alone a decent rig with good clearance and 4WD, especially if it's not dry.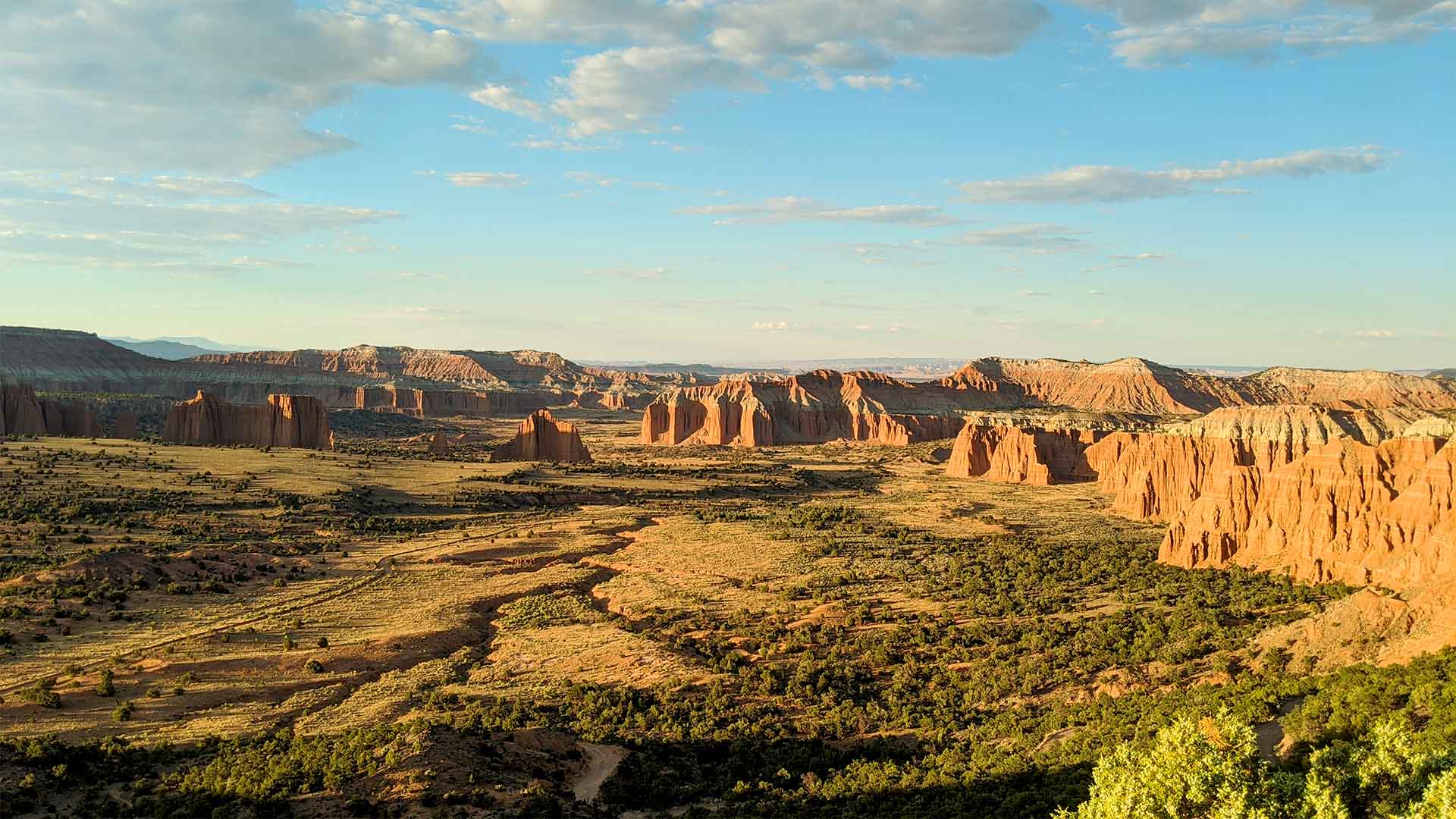 Adventure Seems To Bring More Adventure
At this point, I had little plans, little expectations, and little inhibitions. Essentially the bar was low. For that reason, you can understand why I was elated when I finally made it in the 13 miles and first laid my eyes on Cathedral Valley. I got out my cameras and was like a kid in a candy store for a couple of hours before sundown. 
Around bedtime the weather at Cathedral Valley was perfect. And being a dry desert climate, no mosquitos meant I could just open the door and enjoy the nearly full moon. I turned off my devices and just took it in for a while. I accidentally fell asleep to the moonlight, later awoken by a bug who reminded me to lock up for the night.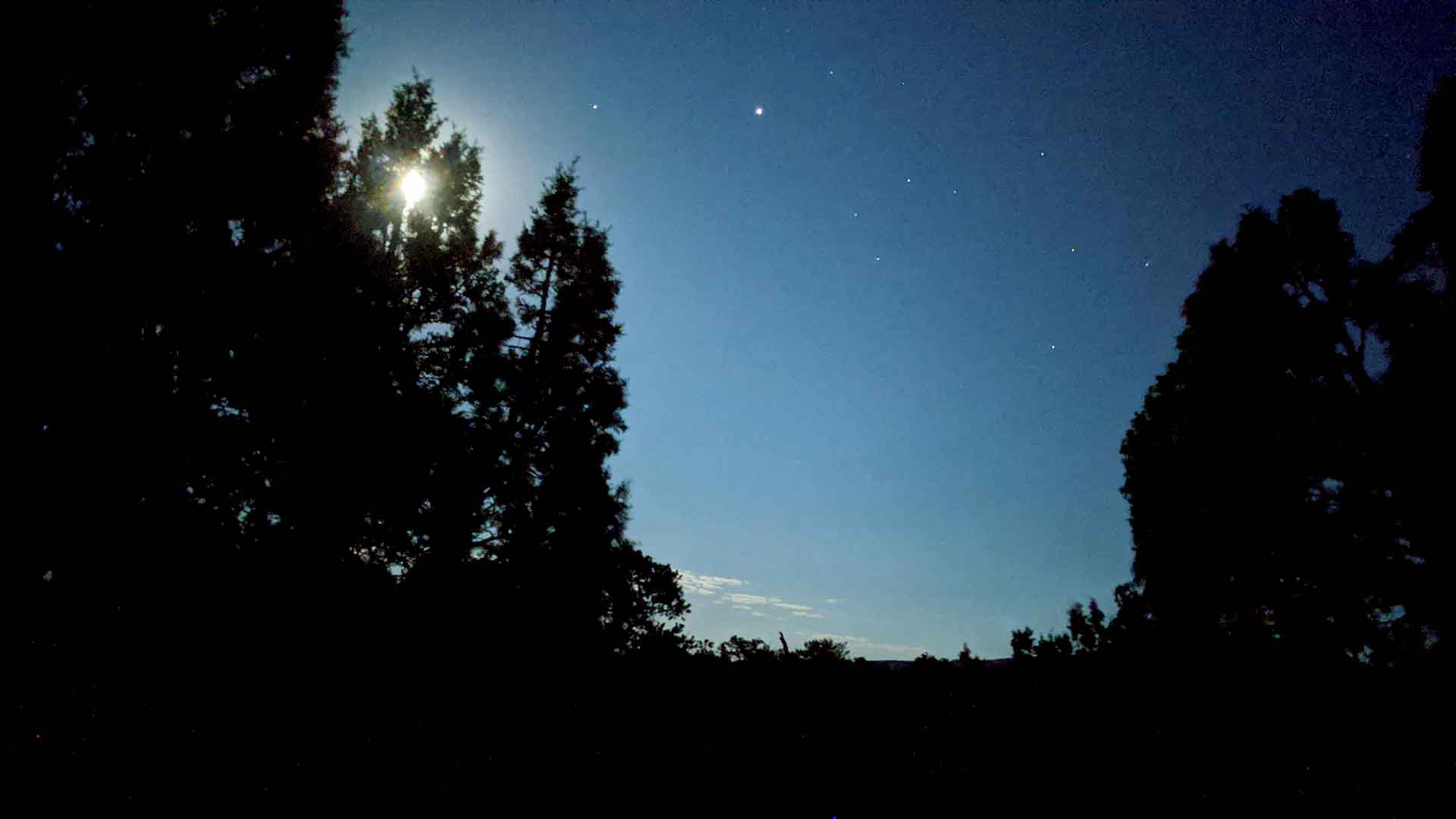 Join the email list to stay in the loop on new releases!
This site participates in the Amazon Services LLC Associates Program and other affiliate programs and may earn from qualifying purchases. You're never charged more, but it helps out little by little! Check out "Privacy" in the top menu if you need to know more!
The next morning I was greeted by an amazing sunrise. I had to remind myself to enjoy this amazing moment and not rush off to "what's next" on the road trip or the day.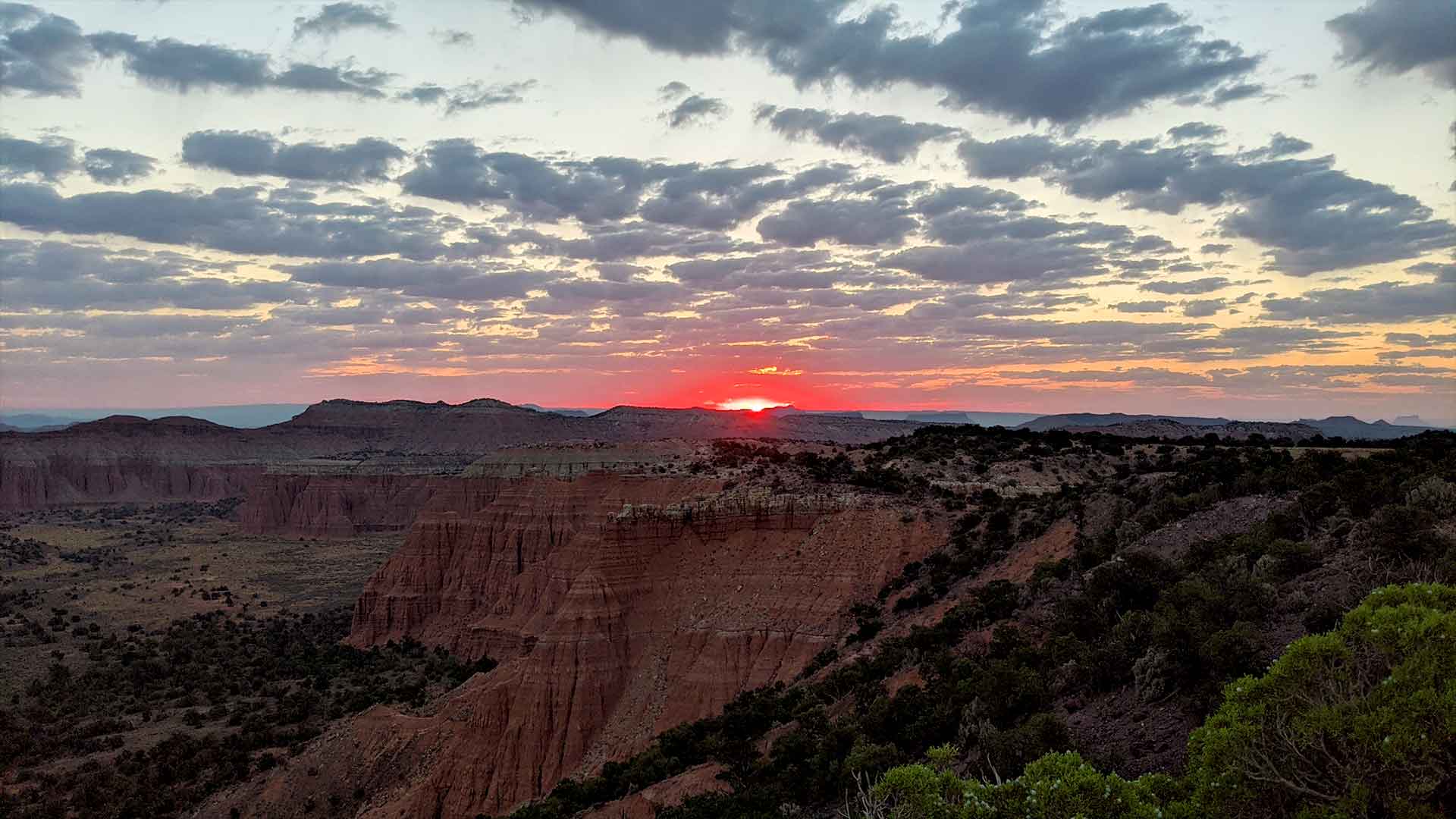 On the drive out the skies changed from fiery red to cool blues and grays amidst new morning haze. I literally pulled over my Jeep and ran to the top of a peak to get this photo. I was so afraid that that moment was going to pass. I've seen sunrises and sunsets change so quickly…within seconds, that this one had me hustling.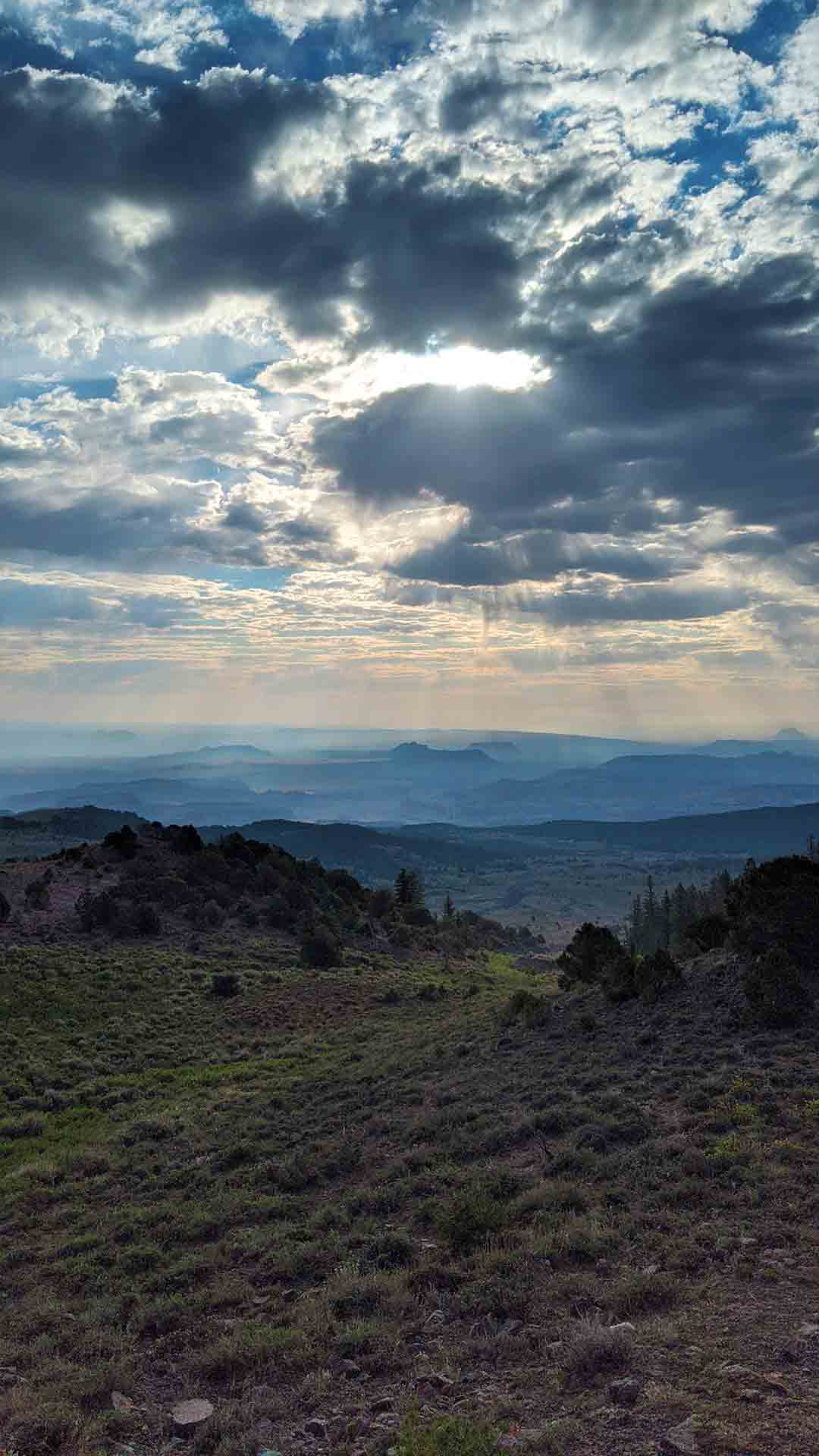 Same "Adulting" Ups And Downs, But The Scenery Seems A Lot Better…
I think one of the things I notice most lately is that a lot more things feel like an adventure. Combine that with the fact that I'm spending less money than I did in my old, default life, it's still kind of hard to comprehend. The swings between ups and downs are similar when compared. That said, they've all been elevated by the feeling of adventure that's much more normal nowadays.
So what are you doing to make sure to keep adventure in your life on the regular? Or is it time to start planning…wait, acting on a life-change?
Cheers Friend.
— Jason
READ OR WATCH NEXT: Yellowstone National Park: Norris Geyser Basin
Jeep Wrangler Upgrades & Accessories to Make Your Jeep Life Fun as Hell!
Part 2: Year 1 As A digital nomad – Lessons From the Great U.S. National Parks Road Trip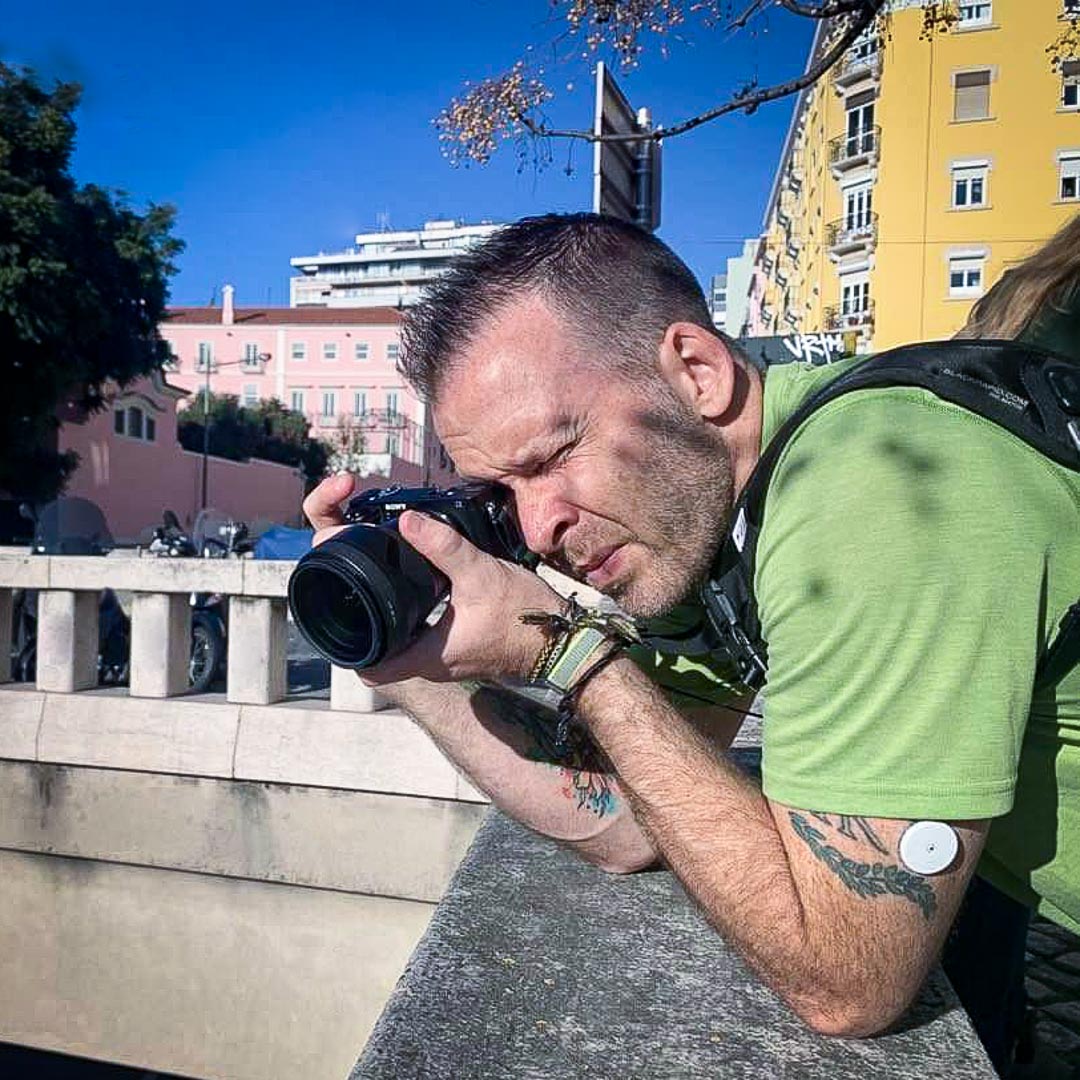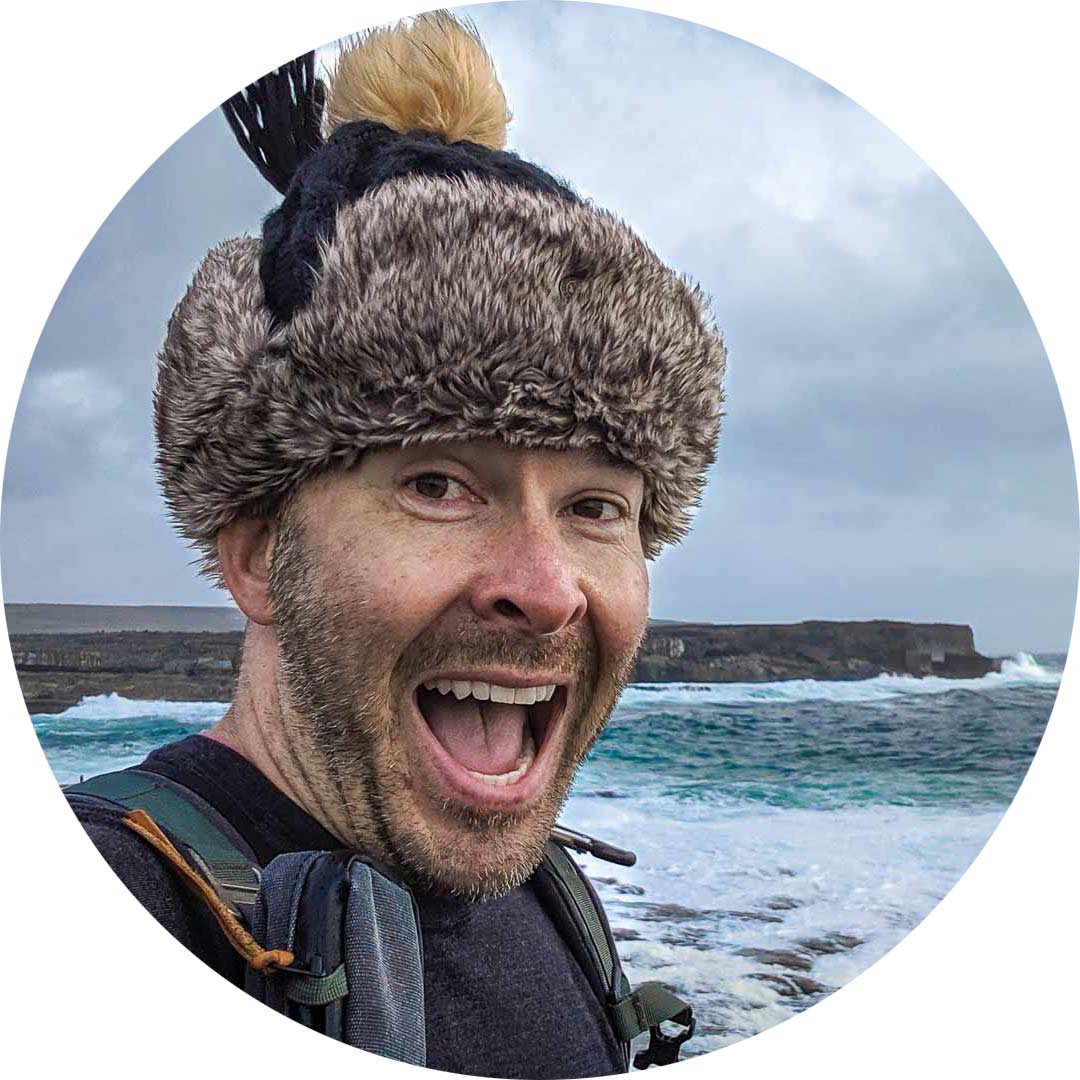 About Jason Robinson
Jason is the author of "The Beginner Traveler's Guide To Going Nomad," as well as the voice behind the words and the eye behind the lens for The Nomad Experiment. "Planning to travel at some point" wasn't actually getting the job done, so nearing 40 he decided to make it a priority, nomatter how scary that was. A few years later—through the pandemic and a type 1 diabetes diagnosis at age 42—now living a life of nomadic travel, he's speaking out to encourage others of any age, or with any serious medical diagnosis, to live an unconventional life.
Travel Planning Tips
Figure out where you are going & how are you getting there…
I suggest using at least 2 to 3 different travel search sites. Start with Skyscanner or Orbitz or Booking …or whatever aggregator site you prefer. Then when you see what airlines to use, check their respective sites for better deals or rewards flights.
Figure out where you're going to stay…
If you're interested in hostels, search Hostelworld or Hostelling International. For longer-term or more private digs, look at Airbnb, VRBO, or you can look for hotel rooms in the links from the search engines listed above.
Get comprehensive travel insurance, or in the least, travel medical insurance if internationally…
Especially with Covid not going anywhere, get covered. Start with an insurance aggregator like Insure My Trip, or with SafetyWing, World Nomads, or another. Then decide what is important to you; trip cancellation, baggage coverage, medical, or all of the above. And get a yearly evacuation plan, since you'll have to get home after your emergency! 
Need more resources? Click here!