Hostel Review: Baltimore, MD USA – HI Baltimore Hostel
The Hostelling International Baltimore Hostel Is…Well…Charming!
The first thing that pops out about the HI (Hostelling International) Baltimore Hostel is that it's just super cool lookin' and they take a lot of care to decorate the place with care, adding hand-lettered murals, a giant, chock-full event calendar, and tiny painted quotes all over the place. And since you might know that I love some hand-lettering, I was stoked to walk into HI Baltimore, because the walls are adorned with it. In a word, this Baltimore hostel is simply…charming.
See what I did there? Because Baltimore is known as "Charm City." Try to keep up. 😉
But beyond that, it was overall just a really great place to stay for a couple of nights with nice rooms and facilities, friendly staff, a good kitchen (and brownstone patio to scromp down that food on), and easy access to the city. I stayed at HI Baltimore in middle September, so the weather was perfect. Met some amazing folks at breakfast (from France, NY, and Germany, respectively…) and the four of us spent the next 12 hours hoofing it around all the corners of Baltimore.
Yeah; that's what happens at hostels when you go with the flow; magic. (Still haven't tried your first hostel yet? Here's your prepper.)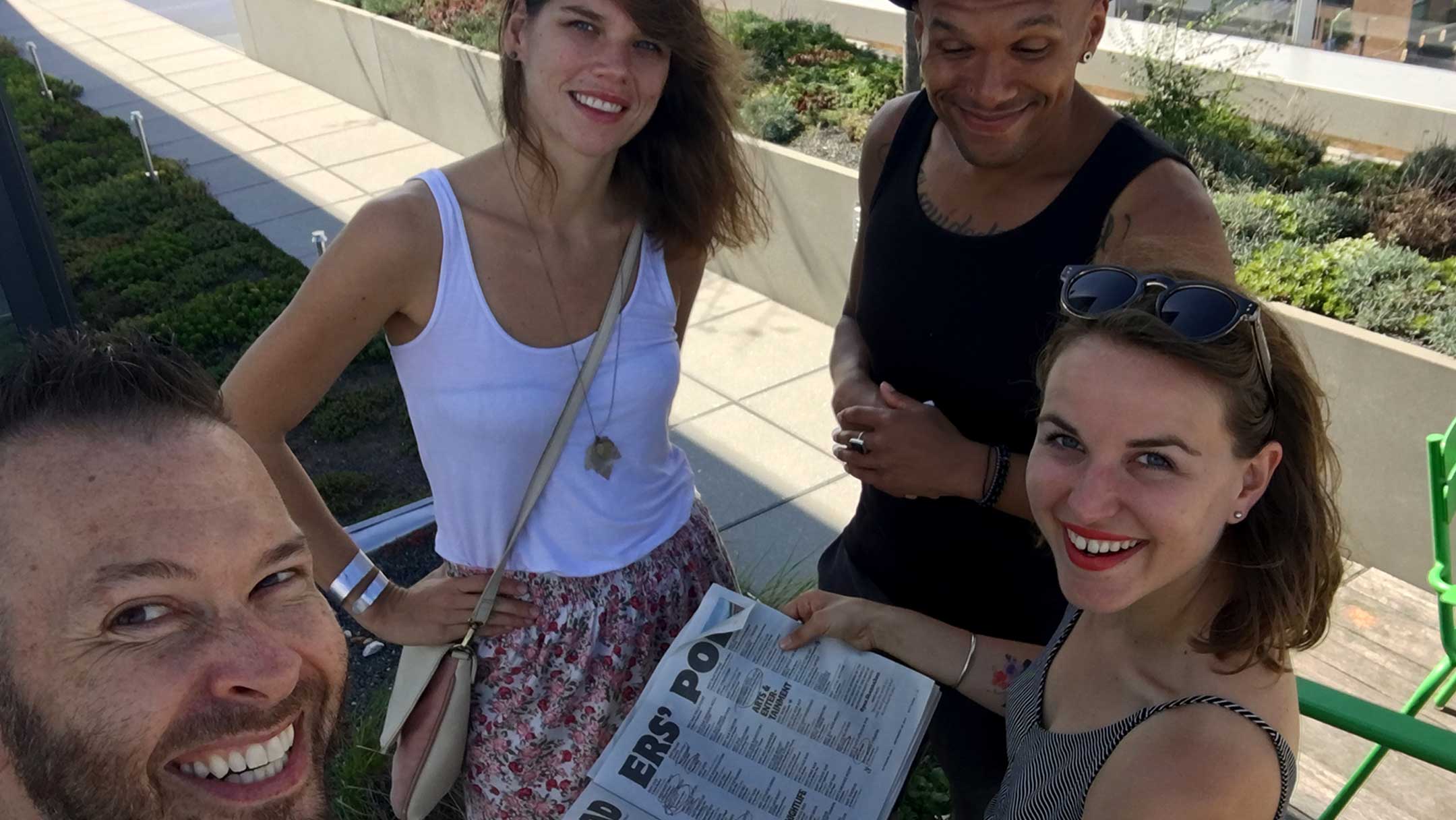 1. Location — What's Around The Hostelling International Baltimore Hostel
The hostel is pretty central to accessing anything touristy you want. The Baltimore Inner Harbor and all that it offers is only a short walk away. There are also many museums and markets in the immediate area, and the world-renowned Walters Art Museum only two blocks away.
Combine with that the free bus routes that run consistently on different tracks around the city, and you have access to pretty much everything the city offers! Make sure you check out Graffiti Alley, where you can actually buy some cans and spray away to your heart's content!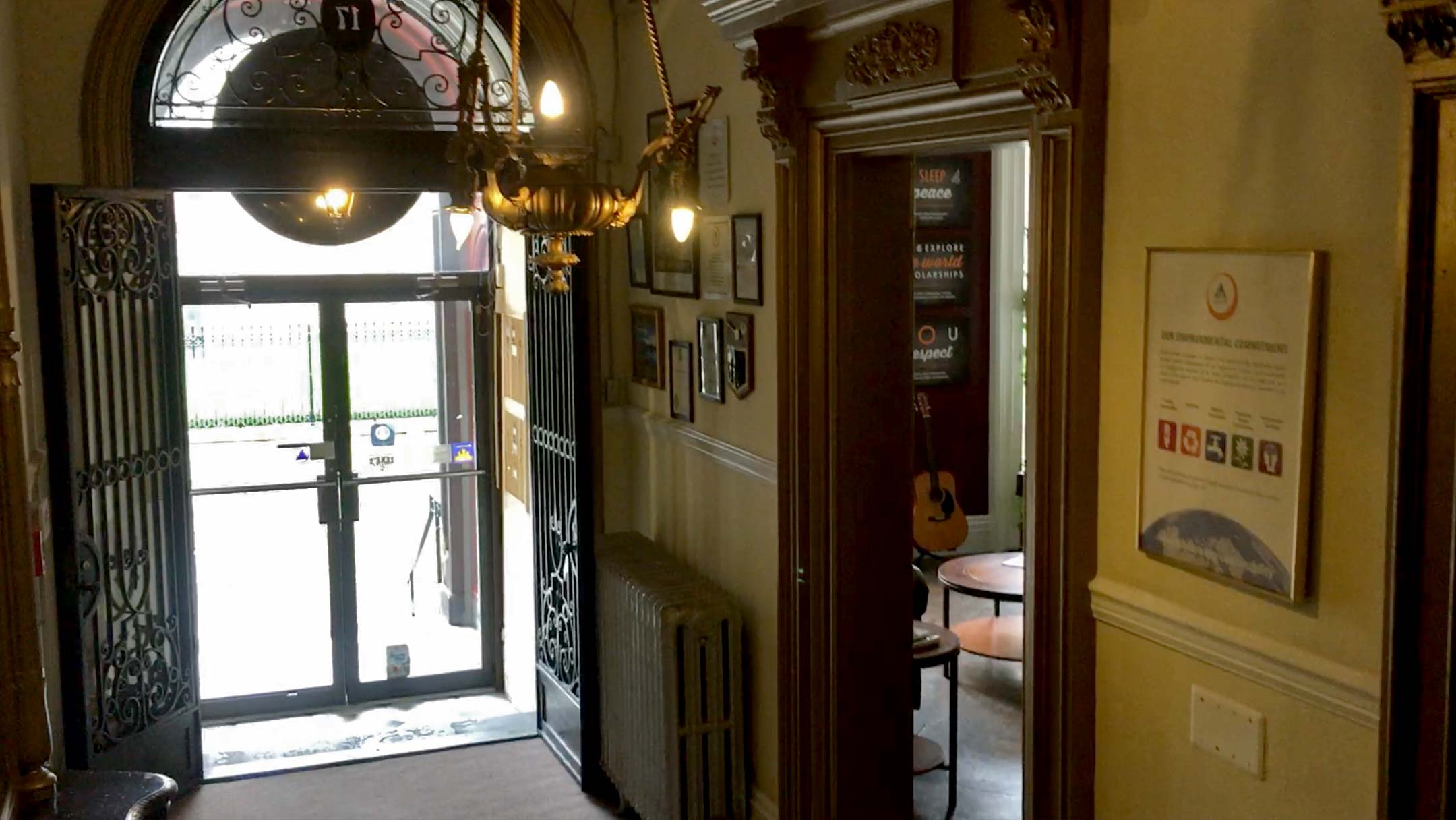 The neighborhood that the HI Baltimore hostel sits in is fairly clean and safe. But of course, as with any large city, it feels a little more…um…unsavory at night and on weekends. And there is the typical, visible increase in panhandling that tends to happen in larger cities.
Hate to have to note it, but it's important to know for you to be safe. Unfortunately, Baltimore has ranked as the US "capital" for Heroine in recent years past, and that can be very obvious depending on what part of town you explore.
Do your homework, travel together, and stay safe friend. Just don't let that stop you from exploring this awesome, eclectic city!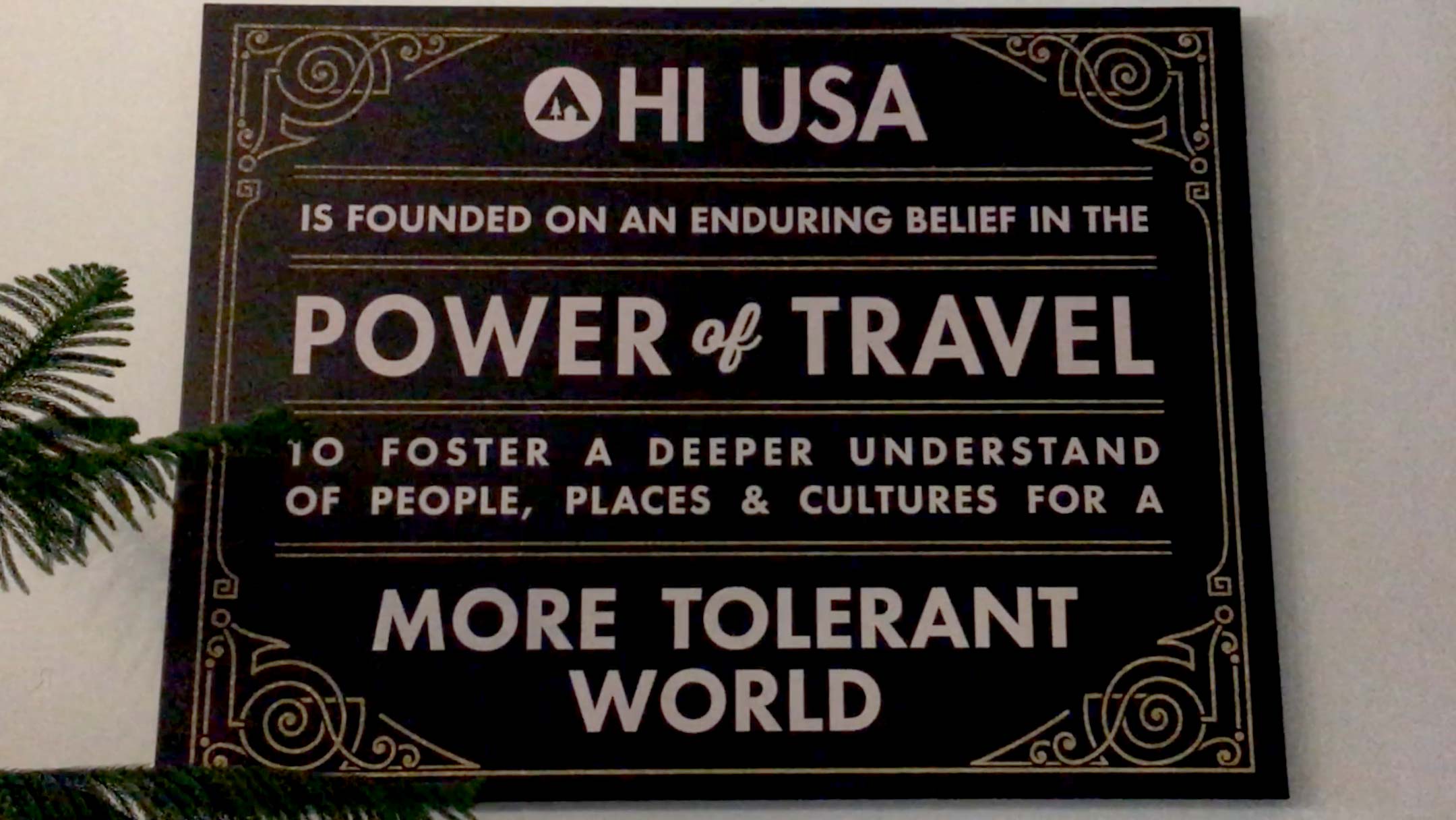 2. Friendliness & Staff
All of the staff at HI Baltimore were very friendly and helpful. I had actually made my reservations for the entirely wrong week, so we had to figure that out and make the fixes and whatnot, and they were very helpful. Luckily there was space for me!
It's also always important to watch the staff interactions in very international cities. Even with lots of guests with language differences, all that I saw was a very helpful staff and outgoing behavior. I had a few conversations here and there with the staff in passing as well, and it was just really chill.
3. Atmosphere & Ambiance At The HI Baltimore Hostel
Going back to the way this hostel is decorated, it's just really unique. Kind of shabby chic with things adorning the walls everywhere, combined with the actual architectural embellishments typical of the Baltimore landscape, it's just a really neat space. Love the prominent pride flag in the window, which immediately signals a very open mindset to the joint.
They also have a back-alley porch space that's private and secluded, which tended to get pretty good groups of people during meal times, just eating and interacting. It was cool to sit and chill between two 4-story brick buildings, with just slivers of sky peeking through. One of the more unique hostel spots I've enjoyed.
Oh, and make sure you go downstairs! I made the mistake of not realizing that there was a huge, very comfortable lounging, game, and work area in the basement.
Wish I had realized it earlier in my stay there! (Hostel rules: Always explore first thing!)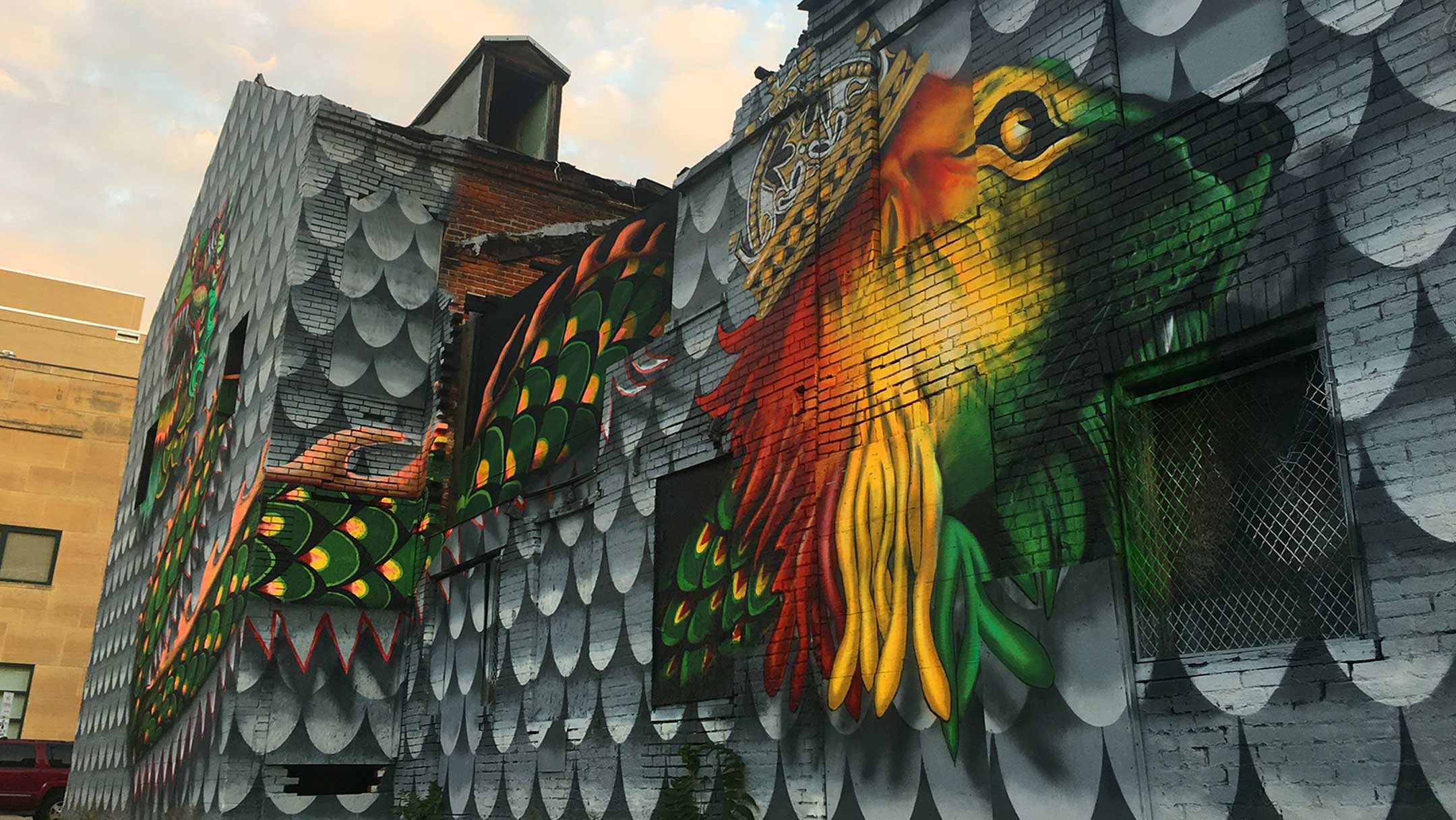 4. Public Transit Options in Baltimore
Again, Baltimore has a really robust free bus service that caters to most of the city. But keep in mind that with "free" comes the reality that anyone can ride at any time. That means buses can get really packed, and sometimes with folks just looking for a place to find shelter as opposed to really using it for the ride. Also, during rush hours, they were seriously packed.
The paid buses were much more comfortable in all ways, so if you choose to go that route, it may cost you a bit more, but it may be a more comfortable way to commute.
Combine with the bus system the Baltimore Link Rail system, and you'll be able to get anywhere. And as a design nerd that loves maps, I completely lost myself in their awesome circular map design!  Getting to and from the airport was easy on the rail, and payments at kiosks were quick and simple.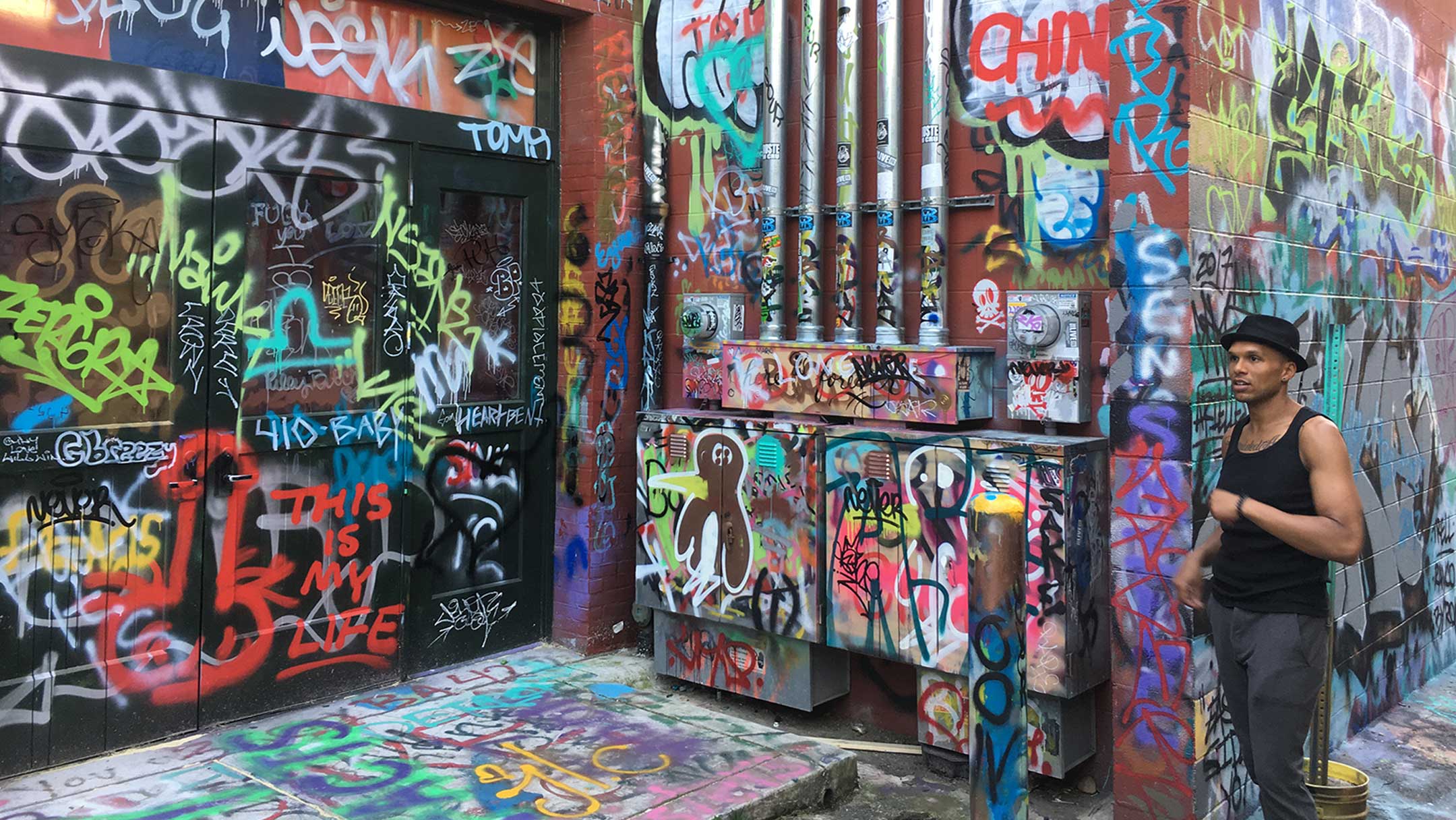 5. Hostel Beds & Comfort
This is an older hostel, so you come to expect a little more character in the place. But the beds were really comfortable, and mine actually had two pillows! Merry Christmas! I'm not sure what that was all about, but it was definitely a treat!
I was in a 6 person coed dorm which also happened to have an en-suite bathroom/shower, which I always find really great. Especially since I find that most people police themselves better when they know their bunkmates would be able to tell if they're a slob, haha.
6. Cleanliness at The Hostelling International Baltimore Hostel
I felt like this HI Baltimore hostel was very clean, even though it's an older building, which always creates a struggle. Rooms were taken care of daily, regardless of whether it was a busy day/week or not. All of the common areas were very clean, and all of the seating felt well taken care of.
The back patio area had a devoted smoking area, which meant that it also had a devoted non-smoking area, which I found nice, especially when eating meals outside.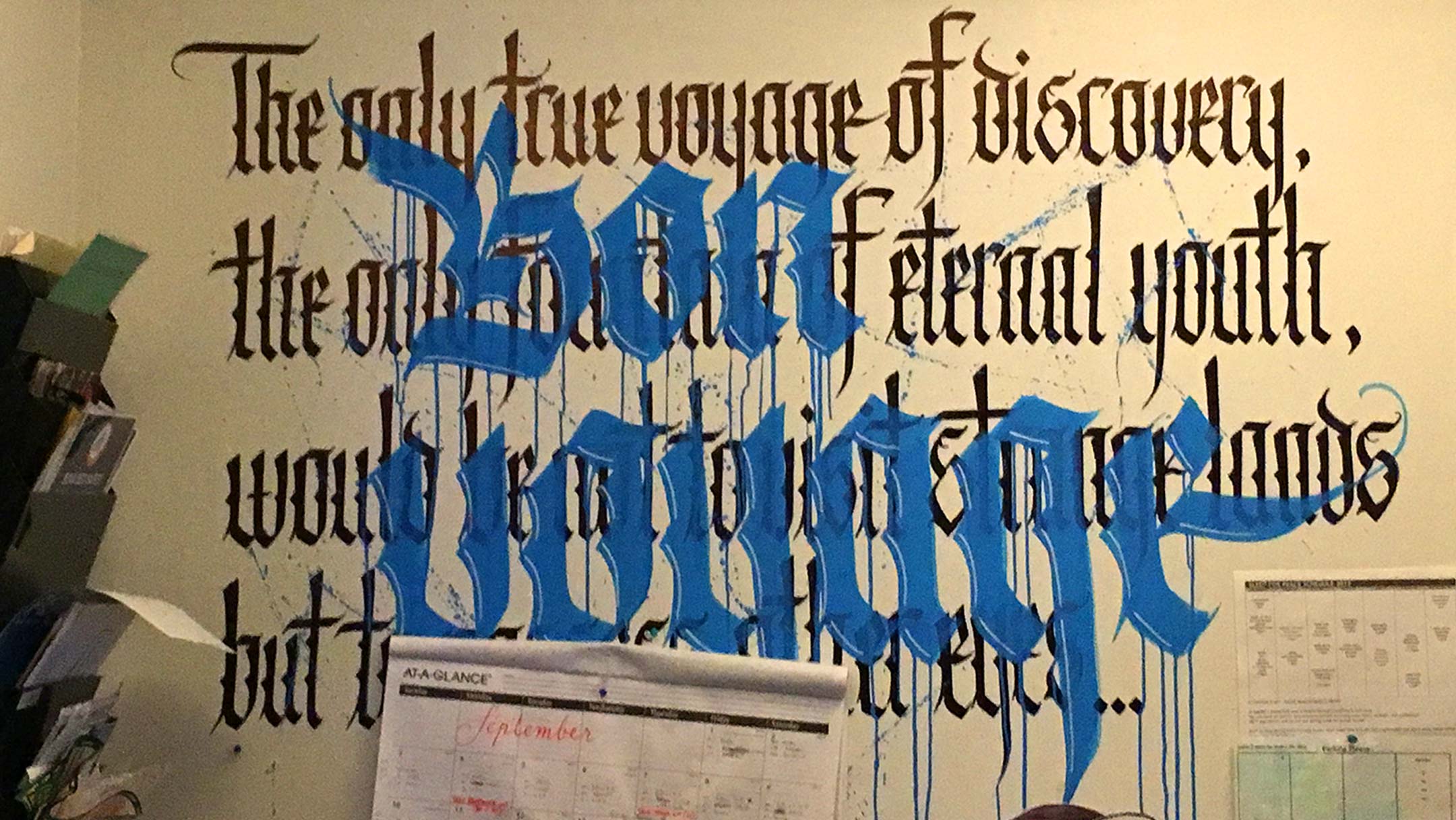 7. Workability In The Hosteling International Baltimore Hostel
I work a lot when I travel, and this old man needs a back to his chair and a quiet place to work to be able to get anything done.
Like I mentioned earlier, there's an entire downstairs/basement area that's prime for nooks and crannies to get away and work in at HI Baltimore.
Of course, there are also games, darts, and areas for other types of play. But if you have headphones you're solid. And on the main level, there are good tables/chairs and plenty of power.
There is also a computer and printer for use by guests, which is always a nice touch. Combine these things with free coffee all day and you can get some serious work done if you need to! WIFI was very solid too!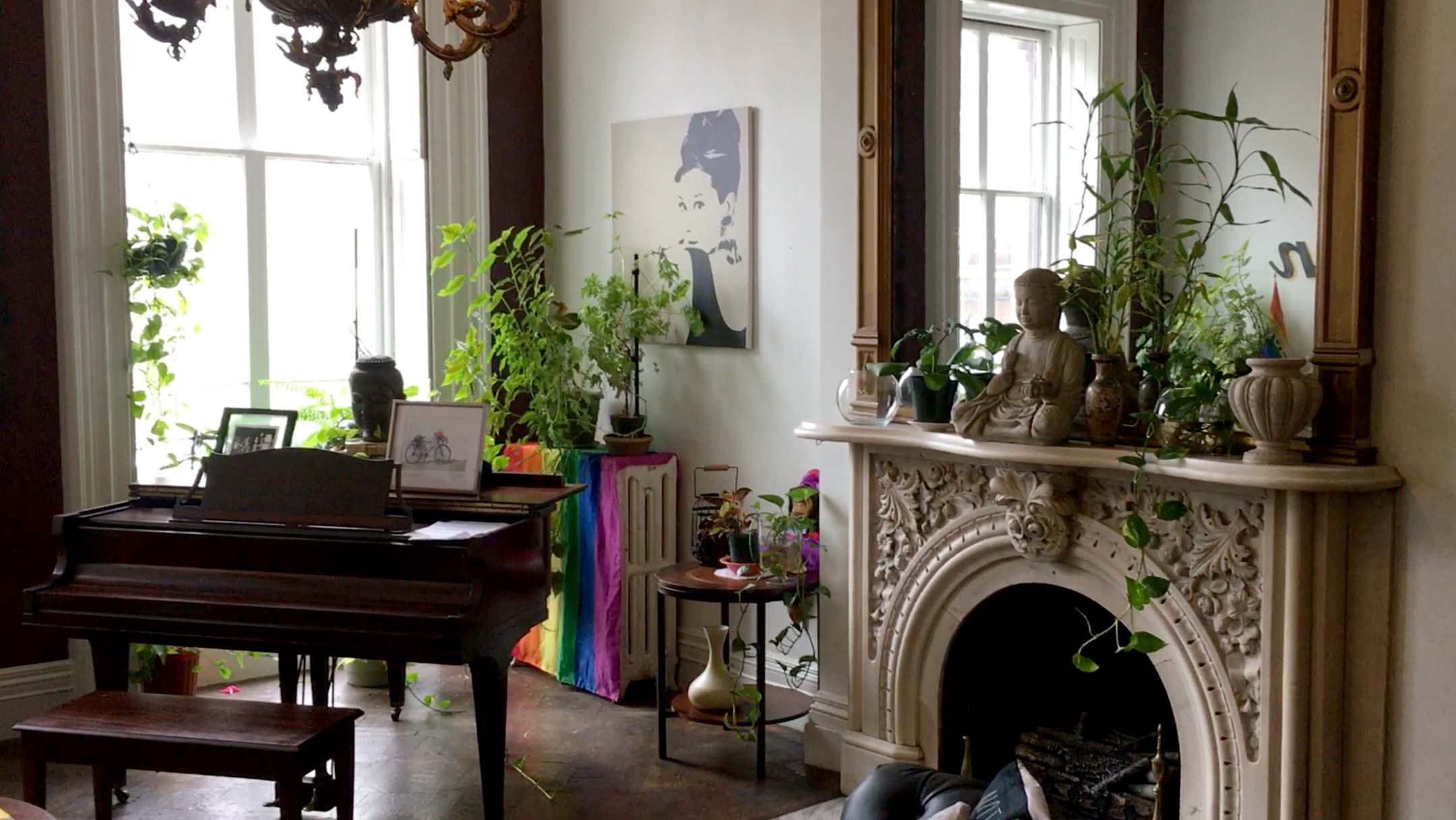 8. Events & Socializing At The Hostel
The HI Baltimore hostel has an awesome handwritten weekly event calendar. It not only includes hostel events, but almost more importantly is a go-to for community offerings from happy hours to markets, or free admission days at museums. Great for solo travel!
The calendar fills an entire wall near the kitchen and is really a great resource for hostelers.
The hostel did have quite a few events in-house specifically for guests, including free breakfasts, dinners, and other events. Unfortunately the couple of days I happened to be there were blank, so I didn't get to attend. But given the friendliness of everyone, I'm sure they would be a blast! I do believe this was a dry hostel, so leave your beers at the door!
READ NEXT: Sometimes Solo Travel Can Suck – Here's How To Make It Suck Less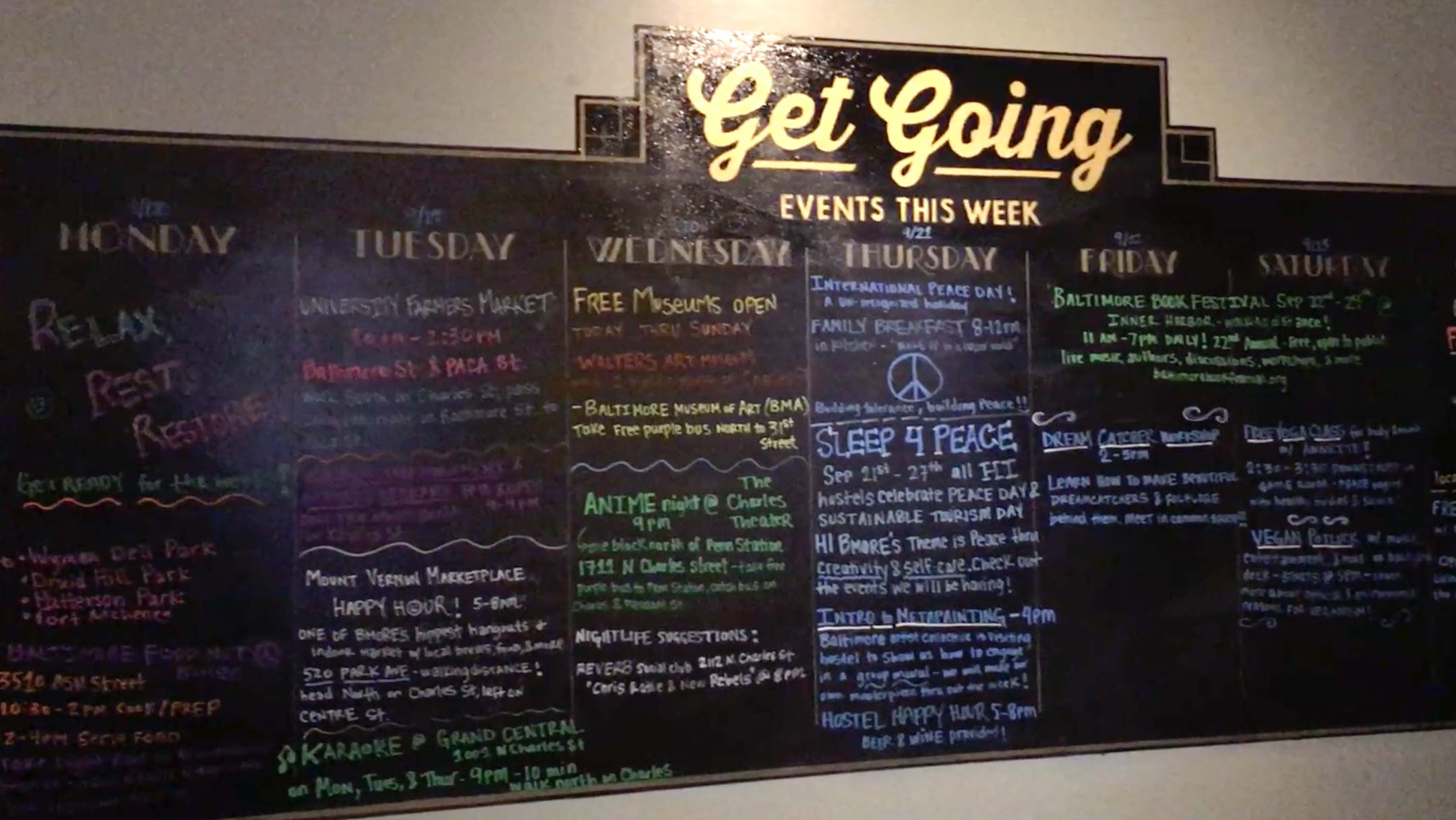 Hosteling International Baltimore did offer some free perks, like pancake breakfasts in the morning hours and coffee and tea all day long. There was a community breakfast lined up for the day after I left which was actually vegetarian so I was super bummed to miss it! Again, this is a dry hostel, so don't expect any drinking events!
10. Overall Value
With dorm bed prices in the $30-35+ range, the rates are solid for a bigger city. Combined with some free breakfasts and meals, that makes the Hostelling International Baltimore Hostel a pretty solid deal. Use the free buses around town and the event calendar to find free museum days or other cheap events, and you can make a fairly good budget trip out of it!
Cheers!
— Jason
Travel Planning Tips
Figure out where you are going & how are you getting there…
I suggest using at least 2 to 3 different travel search sites. Start with Skyscanner or Orbitz or Booking …or whatever aggregator site you prefer. Then when you see what airlines to use, check their respective sites for better deals or rewards flights.
Figure out where you're going to stay…
If you're interested in hostels, search Hostelworld or Hostelling International. For longer-term or more private digs, look at Airbnb, VRBO, or you can look for hotel rooms in the links from the search engines listed above.
Get comprehensive travel insurance, or in the least, travel medical insurance if internationally…
Especially with Covid not going anywhere, get covered. Start an insurance aggregator like Insure My Trip, or with SafetyWing, World Nomads, Travel Guard, or TravelEx. Then decide what is important to you; trip cancellation, baggage coverage, medical, or all of the above.
Need more resources? Click here!
This site participates in the Amazon Services LLC Associates Program and other affiliate programs and may earn from qualifying purchases. You're never charged more, but it helps out little by little! Check out "Privacy" in the top menu if you need to know more!