Old Faithful Geyser & Grand Prismatic Yellowstone National Park Guide
Yellowstone National Park: Old Faithful Geyser & Grand Prismatic Planning Guide
Old Faithful and Grand Prismatic are definitely two of the most iconic stops in Yellowstone National Park, and for good reason. Old Faithful, like clockwork, grows from a bubbling bath to a 150′ gushing geyser in a matter of moments. Grand Prismatic Hot Spring calmly smolders while radiating colors from nearly every edge of the spectrum. These images can't possibly do it all justice, so hopefully they encourage you to go see it all for yourself!
These two hot spots (zing…) are really just the start of what the Upper, Middle, and Lower Geyser Basin areas of Yellowstone offer. I would contest that, while absolutely mandatory to see, they're secondary to the experiences of other parts of this area. There's just something about being able to get within 10-15ft of other smaller geysers and being able to feel the spray upon you!
Protip: If you're interested in the 14-hour day to end all days exploring all of the major stops in Yellowstone, Check out this guide!
Spoiler Alert: I'm not a professional photographer! But that's kind of the point, these are all spots and pics you could take with just the phone in your pocket when you visit!
Travel tips for your trip to Old Faithful, Grand Prismatic, or Yellowstone National Park in general
Dress in layers, and be ready for rain. I personally experienced fog, blue skies, torrential rain, hail, and more blue skies within a 12-hour window…in that order.
Plan for more drive time than you can possibly imagine. Yellowstone National Park is huge!
Bring snacks. Because you'll probably want to spend more time exploring and less stopping for food.
Get a good map and/or guidebook. While you can get free ones in the park, they pale in comparison to a full-sized, waterproof map with great details. And this guidebook is also one I use at every US National Park I visit. Protip, if you're going to visit the Grand Tetons National Park as well, get the combo map pack!
Come early and stay late! I cannot stress this one enough. The most beautiful times with the most animal activity are before 9am and after 6pm. Most people visit the park between 10am and 5pm. Do the math.
Keep in mind that these are "heat" features! They're most awesome when viewed with contrasting external conditions… like cooler mornings or evenings…or even midnight!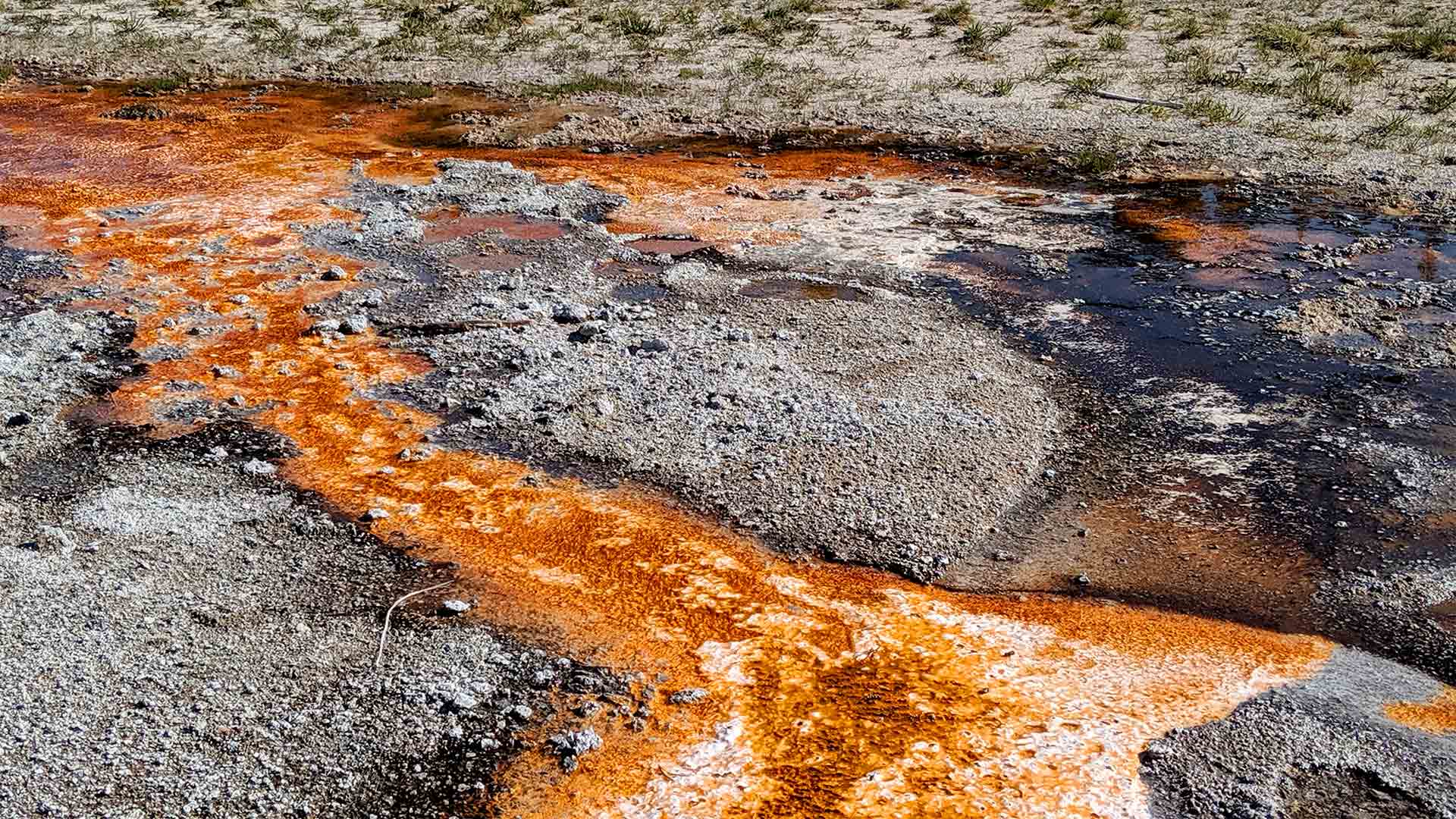 The Upper Geyser Basin & Old Faithful Area Of Yellowstone National Park
When you get to Old Faithful, immediately check on the next eruption time (schedules are posted pretty much everywhere), then start exploring while you wait. Make sure that you visit the visitor and information center; it's amazing!
And these are world-class visitor centers, so the design and delivery of the information, movies, etc., is top-notch!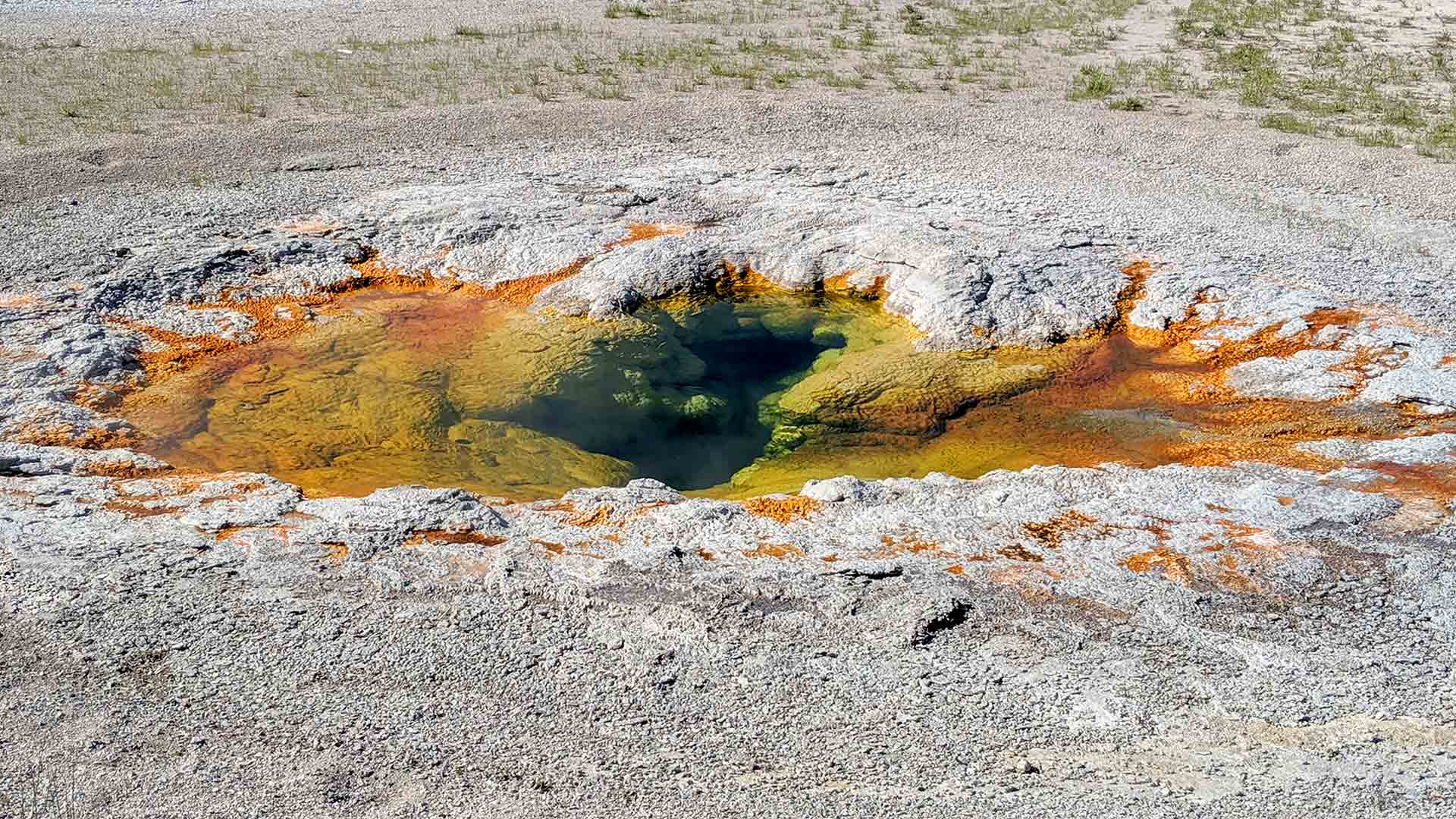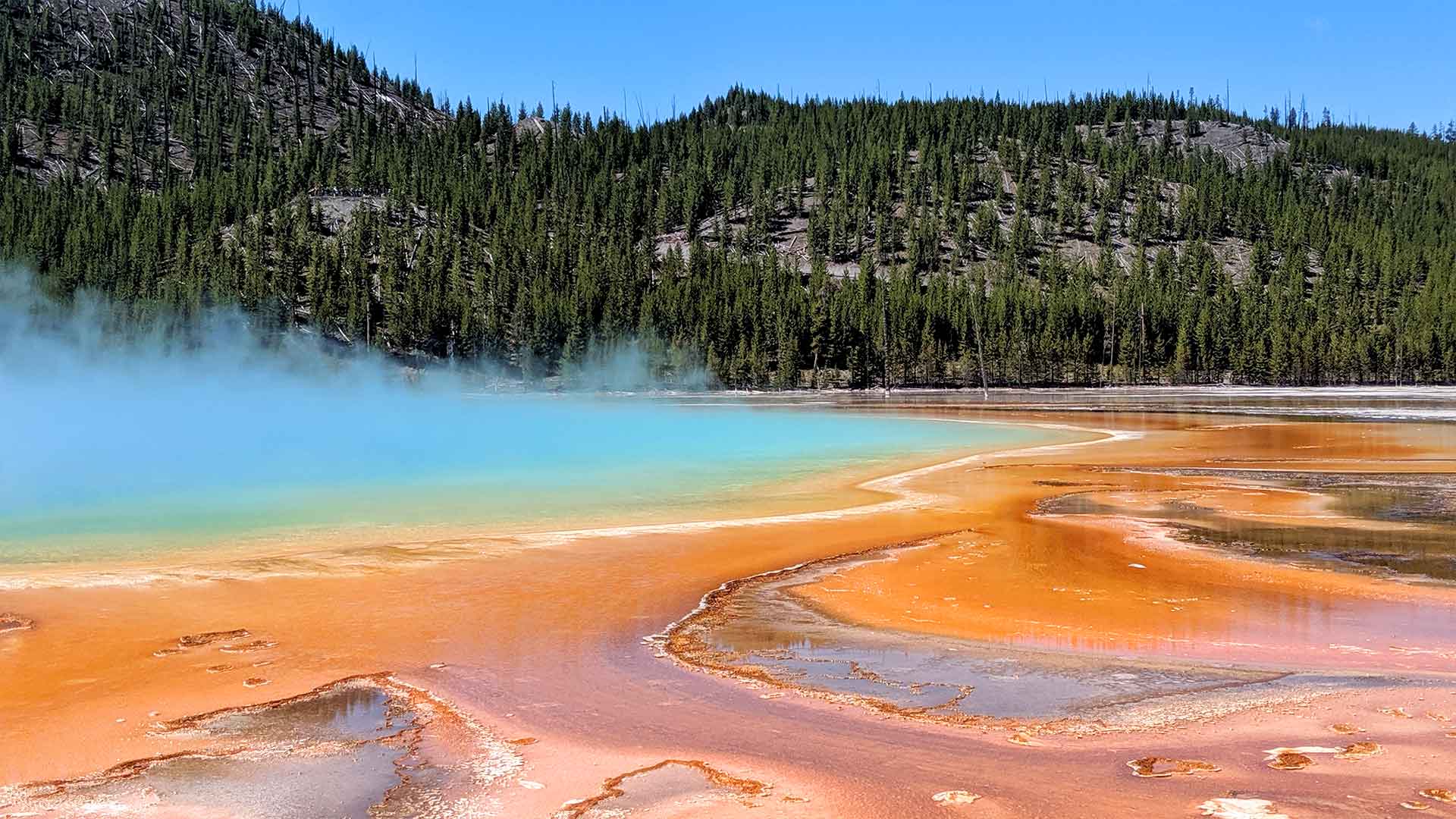 Plan to spend at least a couple of hours in the area. I was surprised to find myself even more immersed in the beautifully maintained, accessible trails around the Upper Geyser Basin than with Old Faithful specifically. Not trying to be a Negative Nancy, but again, standing 100-200ft away from a 150ft geyser compared to 10-20ft from a 10ft geyser changes the experience considerably!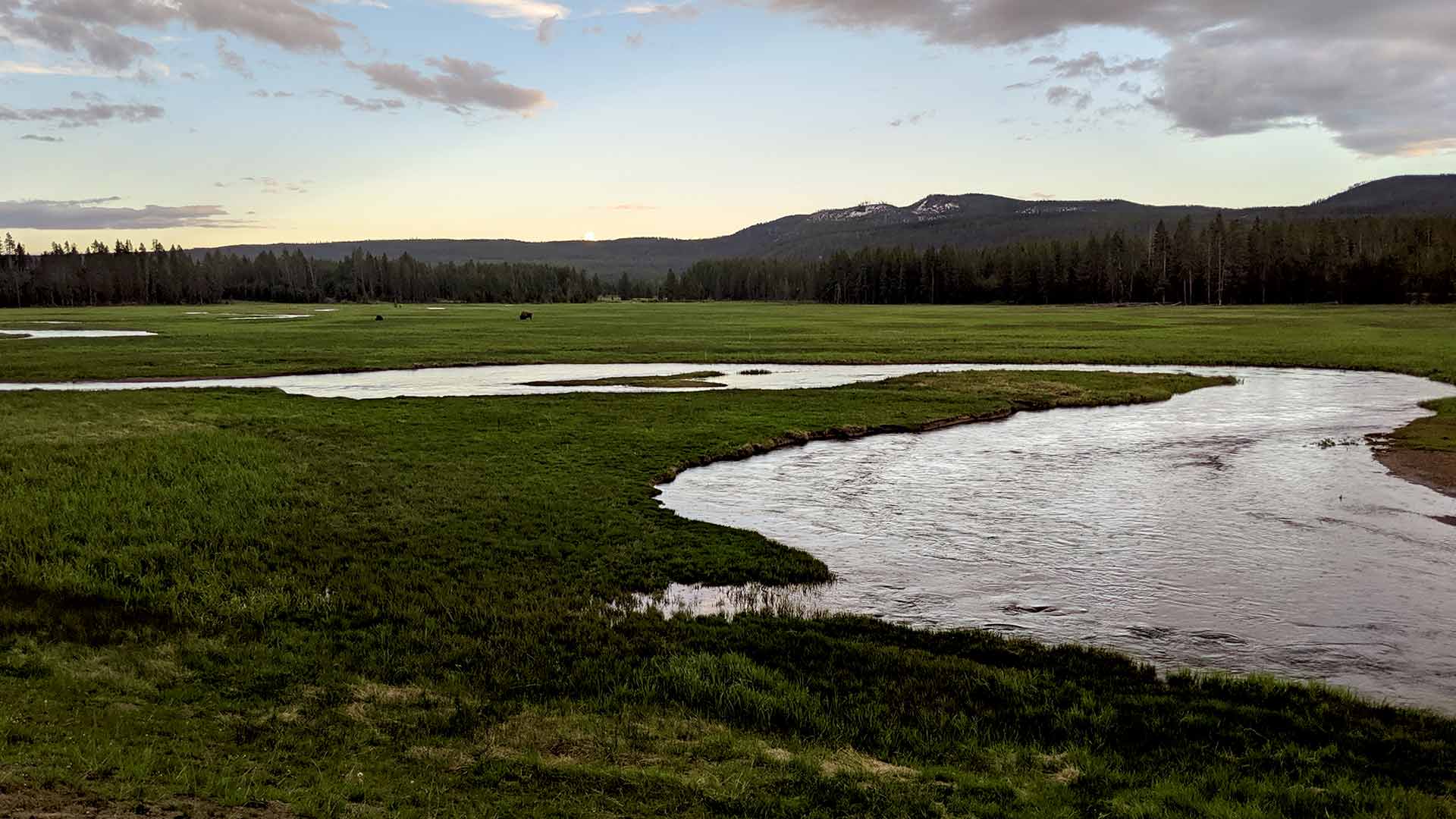 These geyser basins and surrounding areas are home to the largest concentration of these geothermal features in the world. Luckily the Old Faithful & Upper Geyser area can easily accommodate the nearly 30,000 visitors a day it can see in peak season!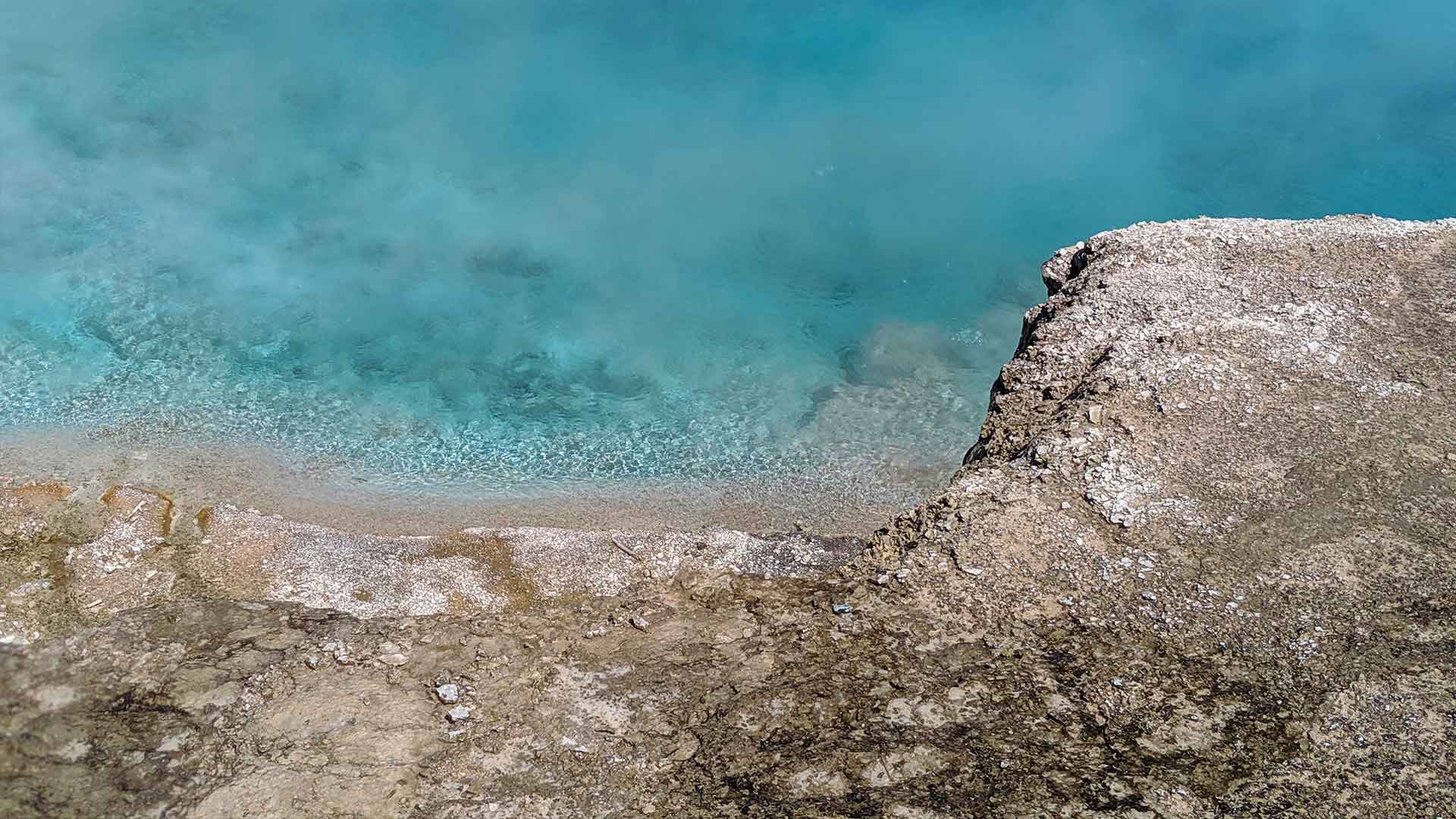 Grand Prismatic Hot Springs in Yellowstone National Park
The Grand Prismatic area of Middle Geyser Basin, compared to the Upper, isn't quite so accommodating so far as the crowds go. For this reason, if possible, you'll want to shoot for those dusk/dawn hours if at all possible. Regardless though, you'll still be able to enjoy it all, just with more people.
Just park, grab your water, and hike in. Another possible tip, if you want a more distant view, is to hike to the backside viewing platform. That's accessible (and where the picture below was taken) from the Fairy Falls Trailhead to the south.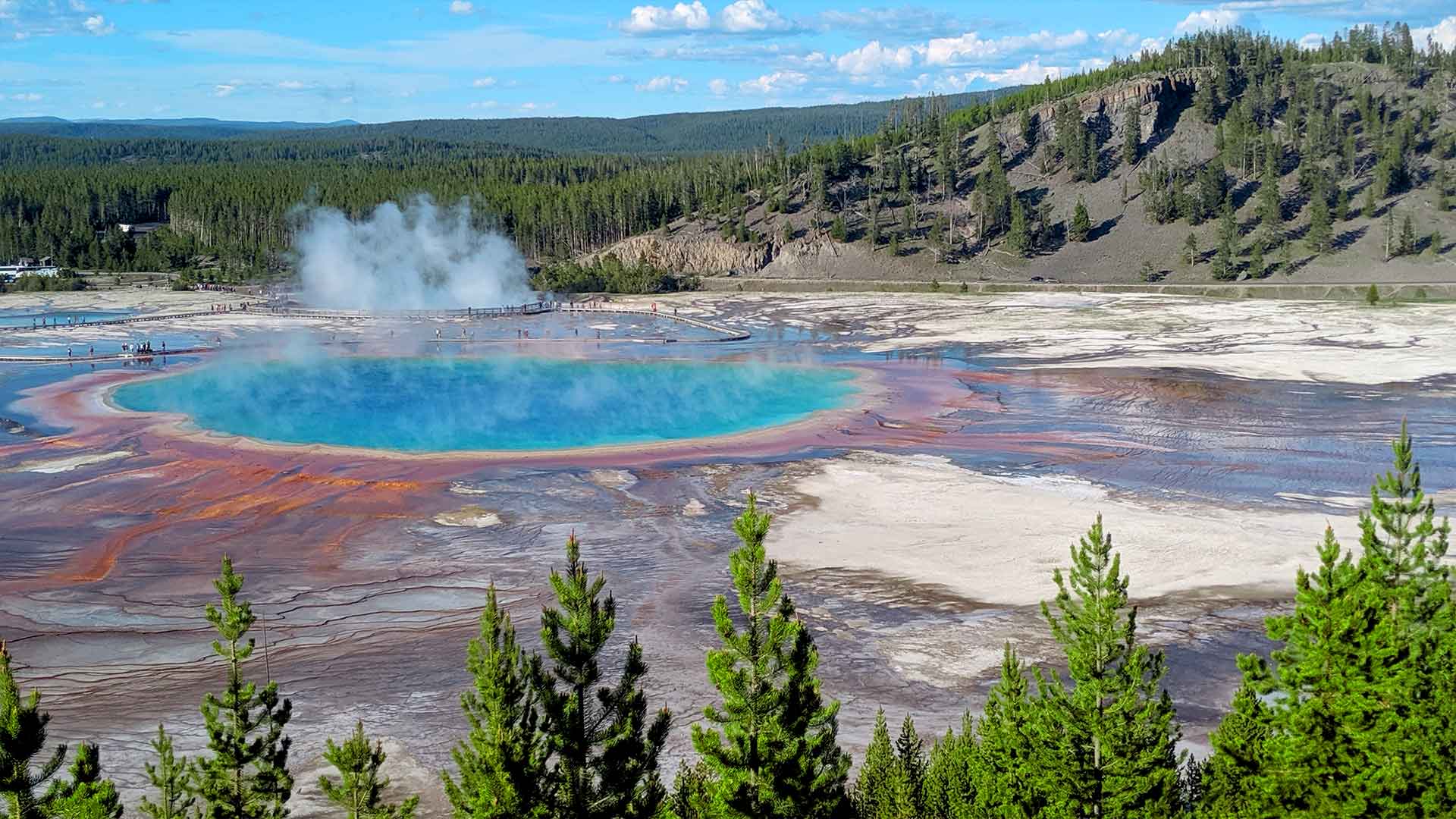 Black Sand Basin, Biscuit Basin & Firehole Falls Drive In Yellowstone
Beyond the main visitor draws of Old Faithful and Grand Prismatic, there are so many other roadside stops to check out in this area. You can easily spend an hour or so at each, and there's something new to experience depending on the stop. Continuously erupting geysers, mud pots, hot springs, waterfalls, and wildlife galore are your rewards for taking your time and just exploring.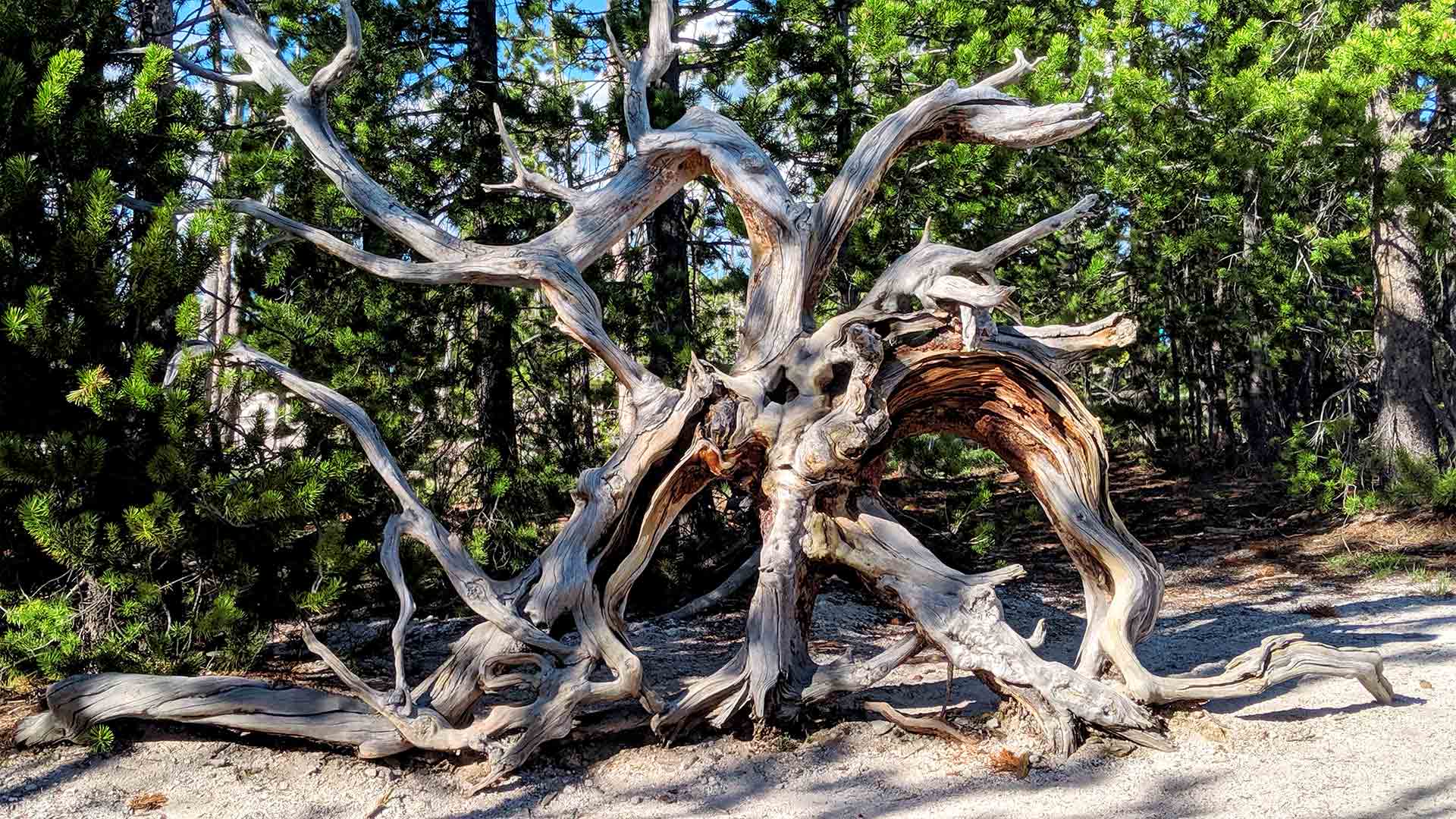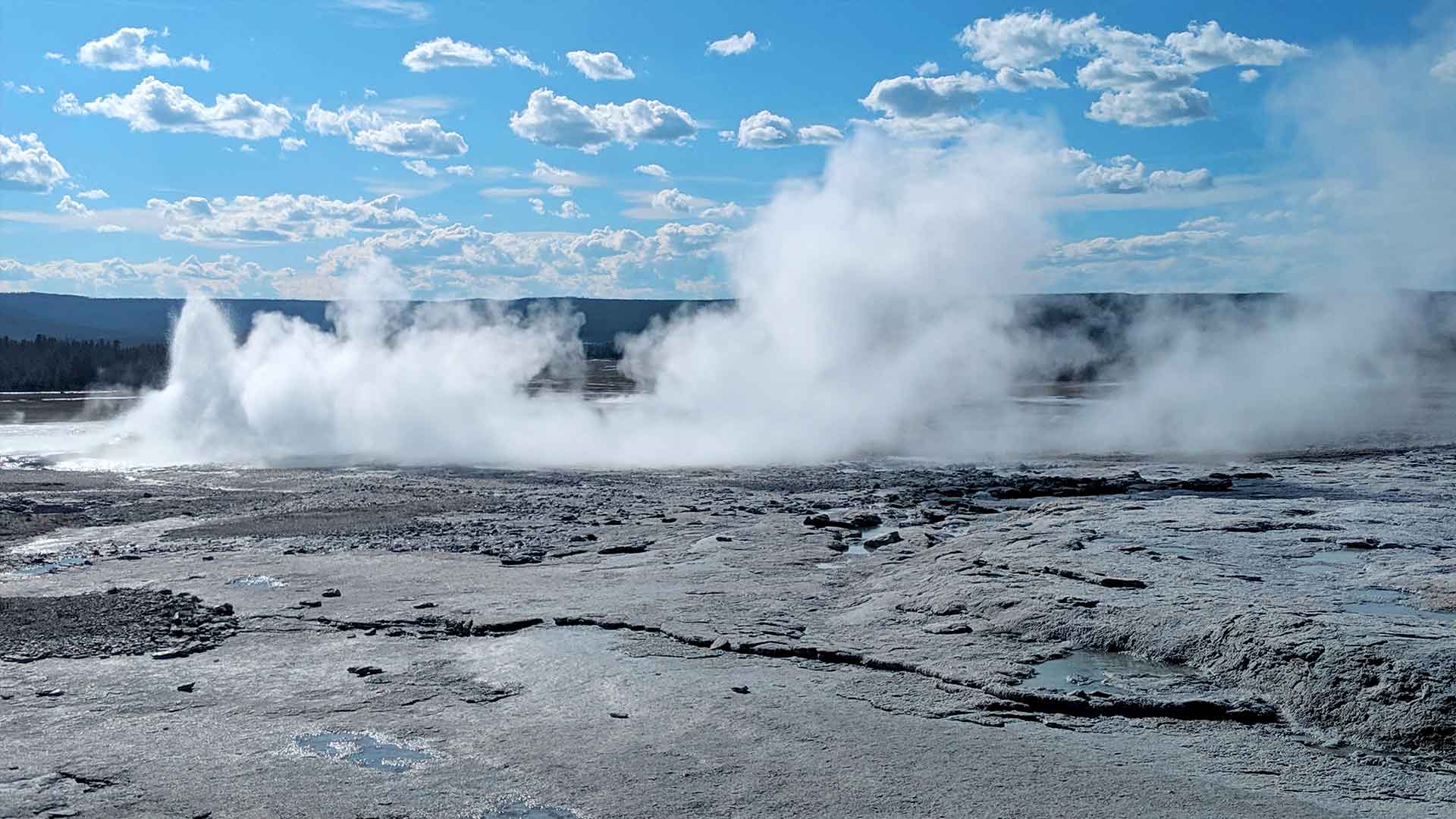 I also highly suggest, regardless of what part of the park you're driving, that you look for "side roads" or scenic drives off of the main highway. In the area between Madison Junction to the north and Upper Geyser Basin, there are at least two: Firehole Canyon Drive and Firehole Lake Drive. Note that depending on the time of year, these scenic roads may not be open.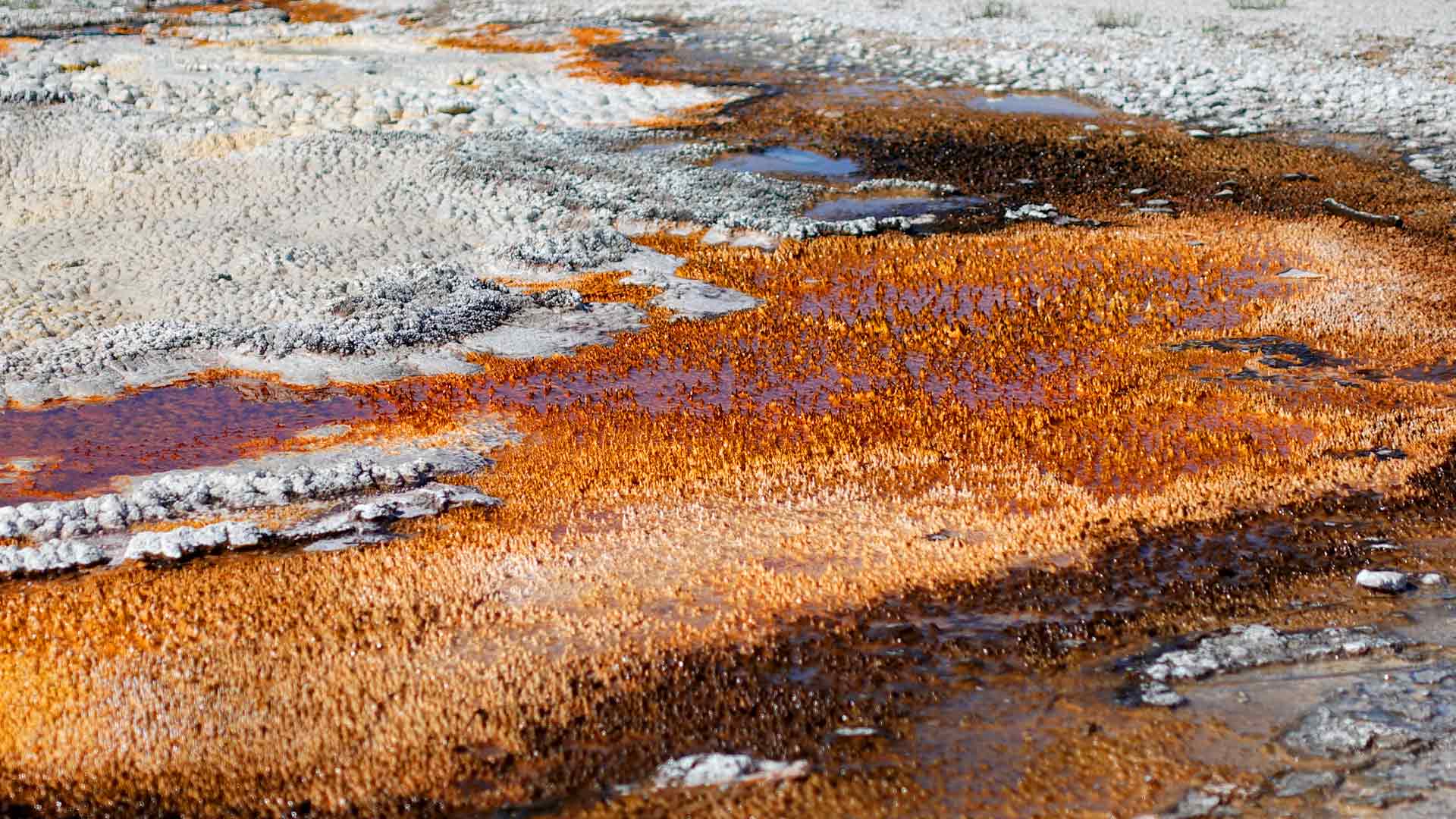 Helpful Links, Articles & Guides for Planning Your Trip To Yellowstone
Here are area-specific details on all of these places: Norris Geyser Basin & Norris Junction, The Grand Canyon of Yellowstone and the Upper and Lower Falls Area, Mammoth Hot Springs Junction & Tower/Roosevelt Junction, The Ultimate Yellowstone National Park 14-Hour Day Guide.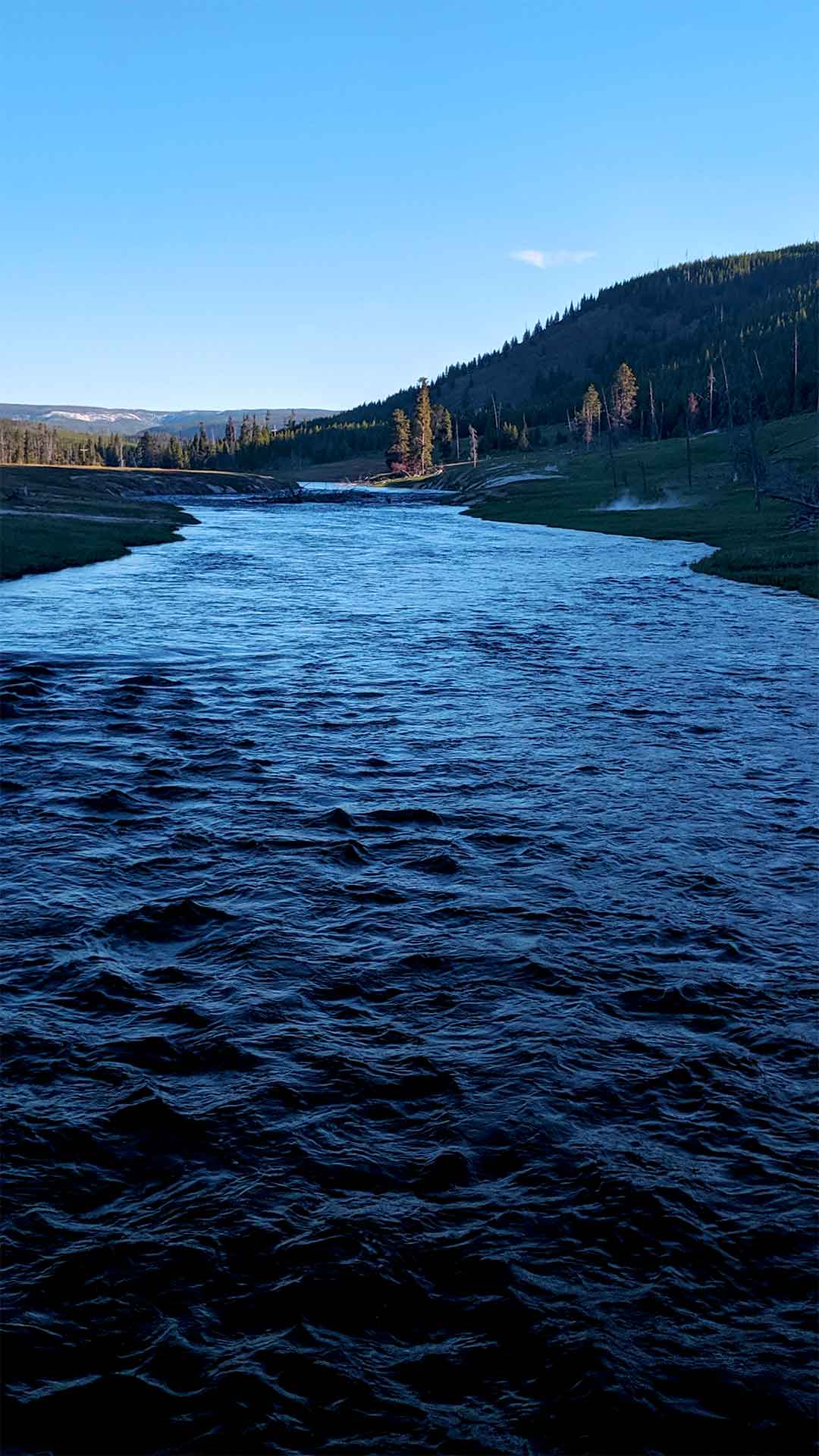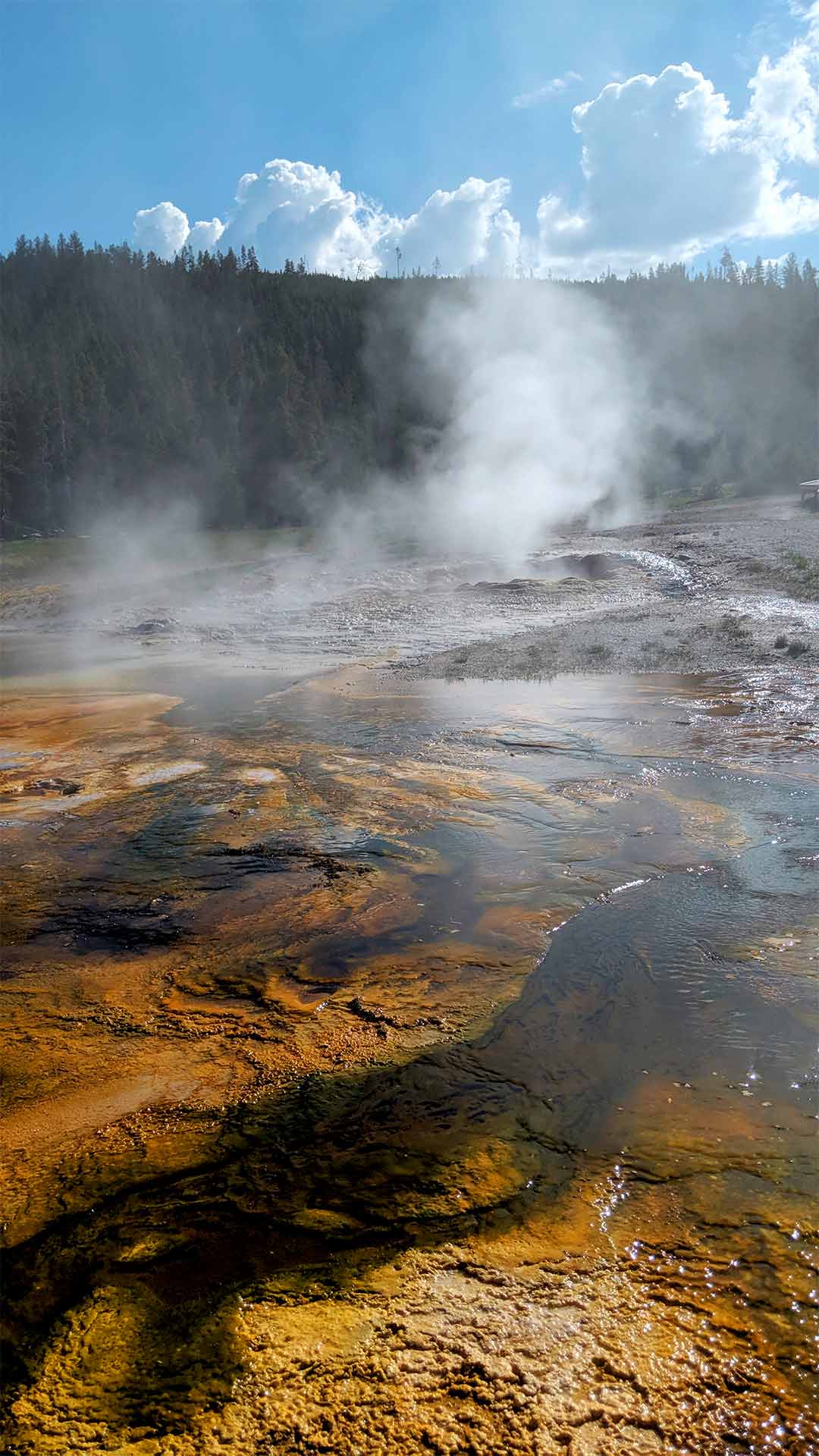 Don't forget to subscribe and check out other National Park videos on the Youtube channel!
Cheers!
— Jason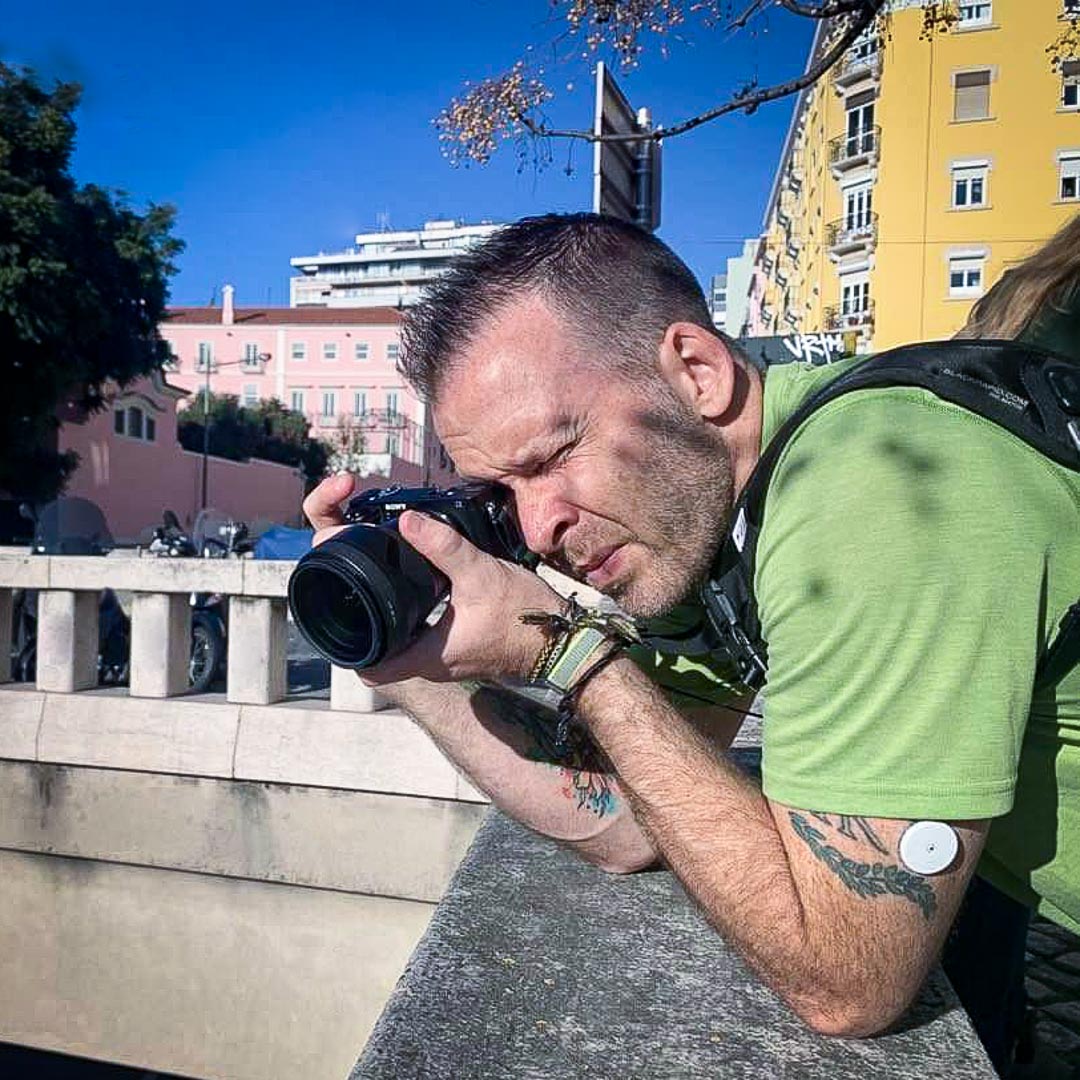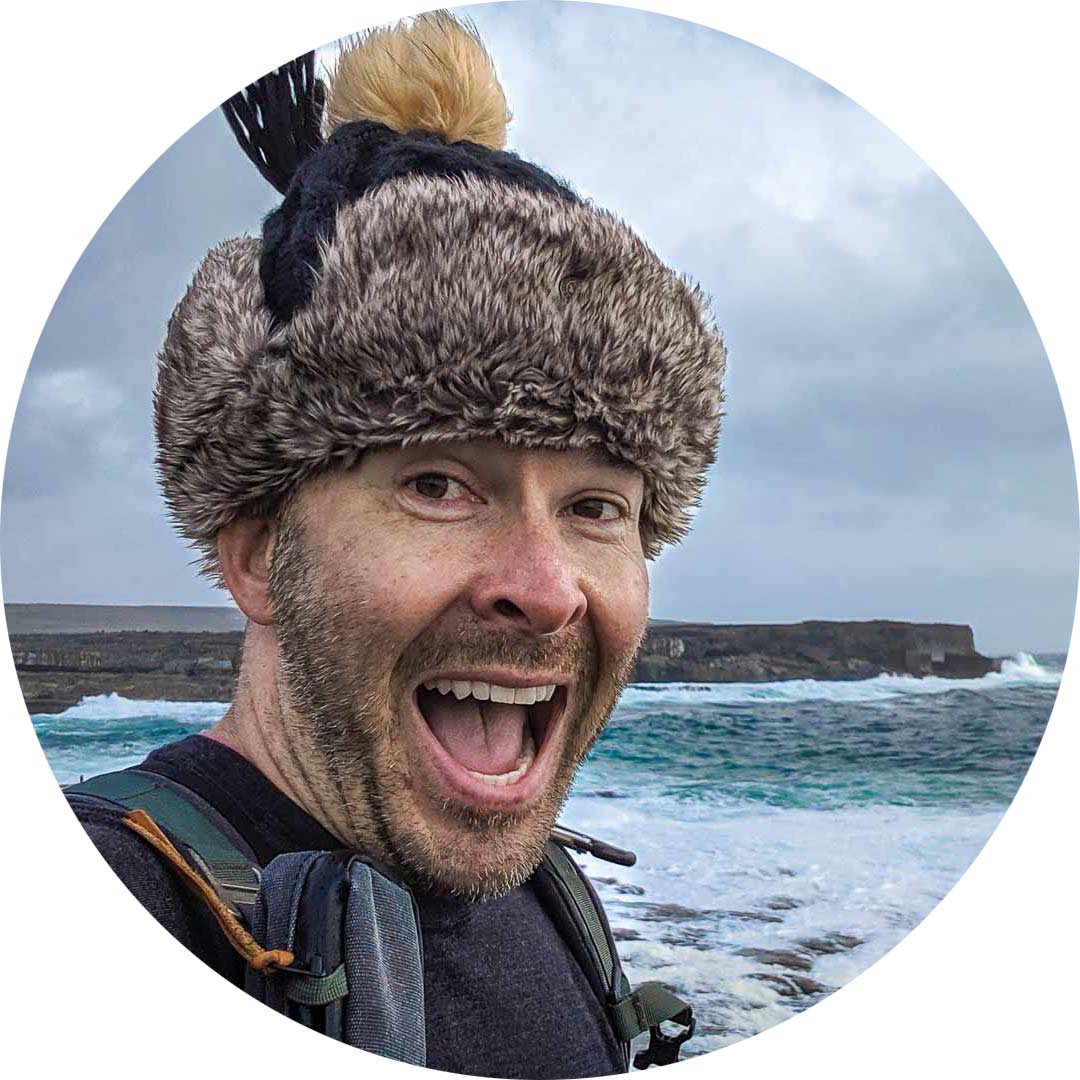 About Jason Robinson
Jason is the author of "The Beginner Traveler's Guide To Going Nomad," as well as the voice behind the words and the eye behind the lens for The Nomad Experiment. "Planning to travel at some point" wasn't actually getting the job done, so nearing 40 he decided to make it a priority, nomatter how scary that was. A few years later—through the pandemic and a type 1 diabetes diagnosis at age 42—now living a life of nomadic travel, he's speaking out to encourage others of any age, or with any serious medical diagnosis, to live an unconventional life.
Travel Planning Tips
Figure out where you are going & how are you getting there…
I suggest using at least 2 to 3 different travel search sites. Start with Skyscanner or Orbitz or Booking …or whatever aggregator site you prefer. Then when you see what airlines to use, check their respective sites for better deals or rewards flights.
Figure out where you're going to stay…
If you're interested in hostels, search Hostelworld or Hostelling International. For longer-term or more private digs, look at Airbnb, VRBO, or you can look for hotel rooms in the links from the search engines listed above.
Get comprehensive travel insurance, or in the least, travel medical insurance if internationally…
Especially with Covid not going anywhere, get covered. Start with an insurance aggregator like Insure My Trip, or with SafetyWing, World Nomads, or another. Then decide what is important to you; trip cancellation, baggage coverage, medical, or all of the above. And get a yearly evacuation plan, since you'll have to get home after your emergency! 
Need more resources? Click here!