Yellowstone Norris Geyser Basin: Hot, Bubbly, Heaven & Hell On Earth
Norris Geyser Basin In Yellowstone National Park Blew My Mind!
I would say that my "just frickin' neat" award for Yellowstone National Park had to go to Norris Geyser Basin. It also ended up being the most unexpected, and I almost skipped it altogether. The crazy part of that is that I camped less than 1/2 mile from it for 3 nights! That would have truly been a travesty! But on my way out of the park and heading to Grand Teton National Park, I made a "quick" 3 hour stop to check out the entire Norris Geyser Basin!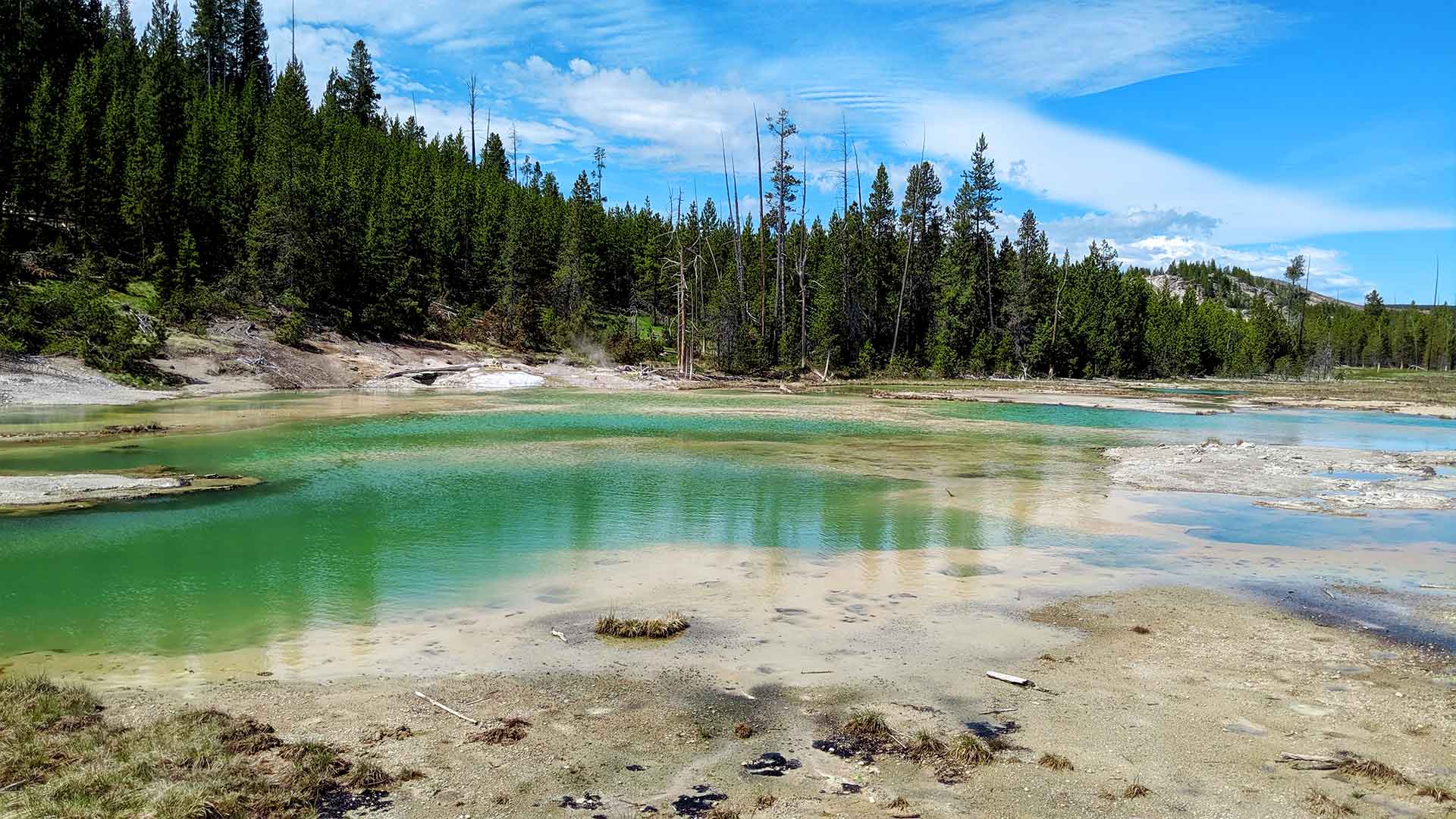 Join the email list to stay in the loop on new releases!
This site participates in the Amazon Services LLC Associates Program and other affiliate programs and may earn from qualifying purchases. You're never charged more, but it helps out little by little! Check out "Privacy" in the top menu if you need to know more!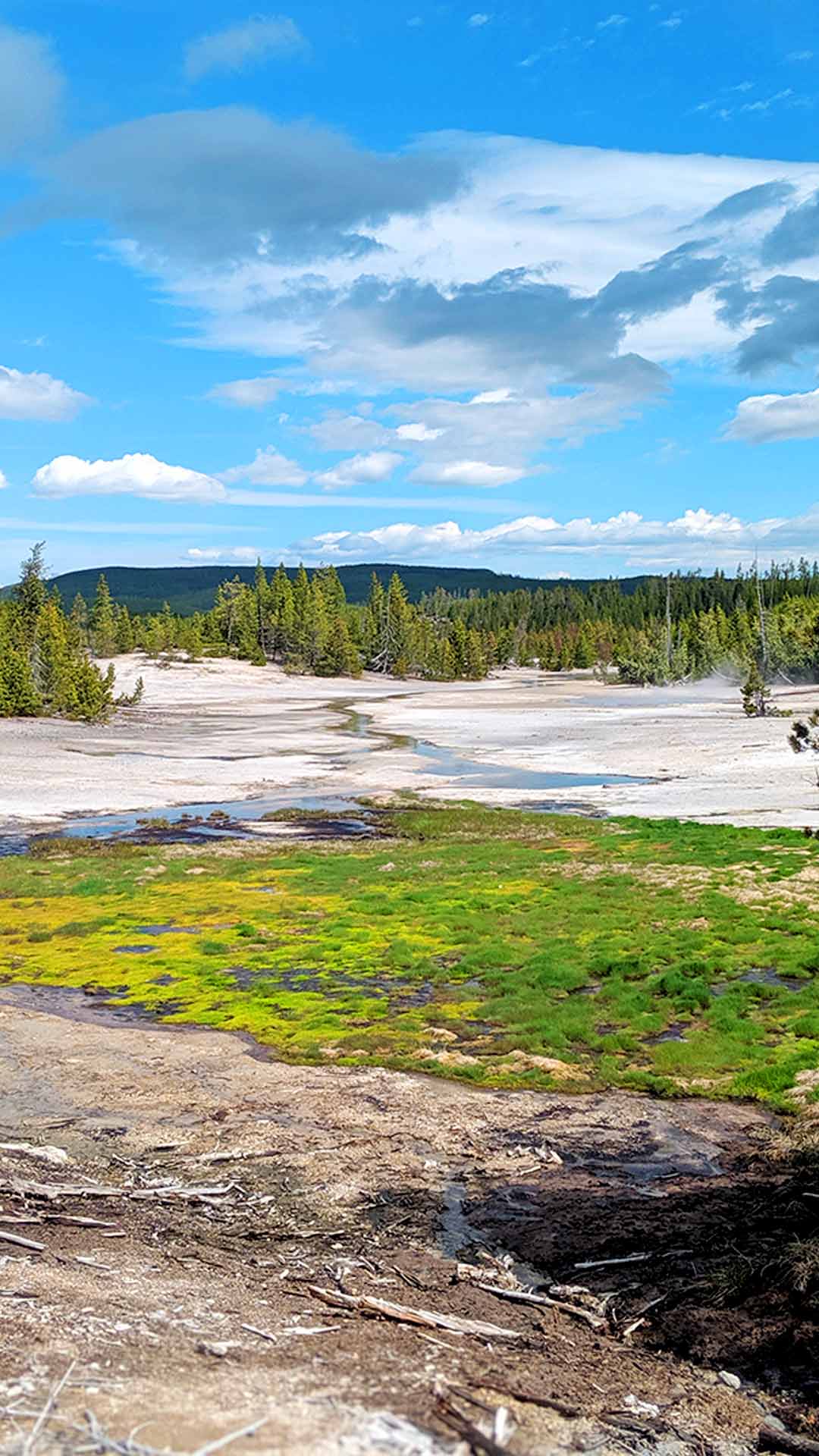 Norris Geyser basin is broken into two parts. First, The Back Basin (above)—full of geysers and hot springs. Second, the Porcelain Basin (below) is full of amazing colored thermal pools. The difference between the two is actually pretty stark! In all 4 days at Yellowstone National Park, these two areas packed in the most diversity into a small footprint.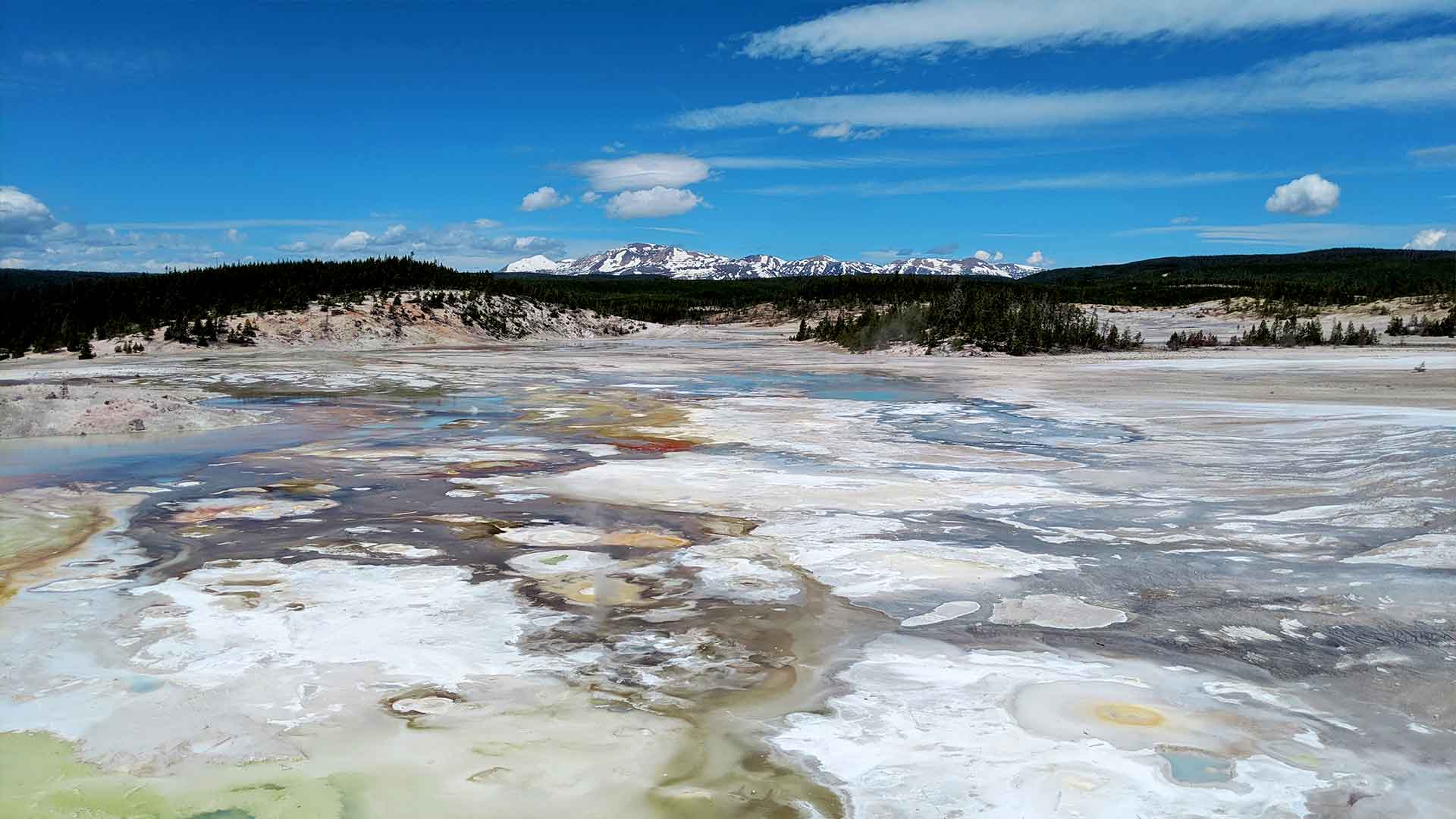 Protip: If you're interested in the 14-hour day to end all days exploring all of the major stops in Yellowstone, Check out this guide!
Spoiler Alert: I'm not a professional photographer…but that's kind of the point! These are all spots and pics you could take with just the phone in your pocket when you visit!
READ NEXT: Is Life An Adventure Anymore? Reflections from Camping in Cathedral Valley in Capitol Reef National Park
Sleep in A Jeep Wrangler!? JKU Bed Platform & Storage STEP BY STEP HOW TO BUILD it!
Jeep Wrangler Upgrades & Accessories to Make Your Jeep Life Fun as Hell!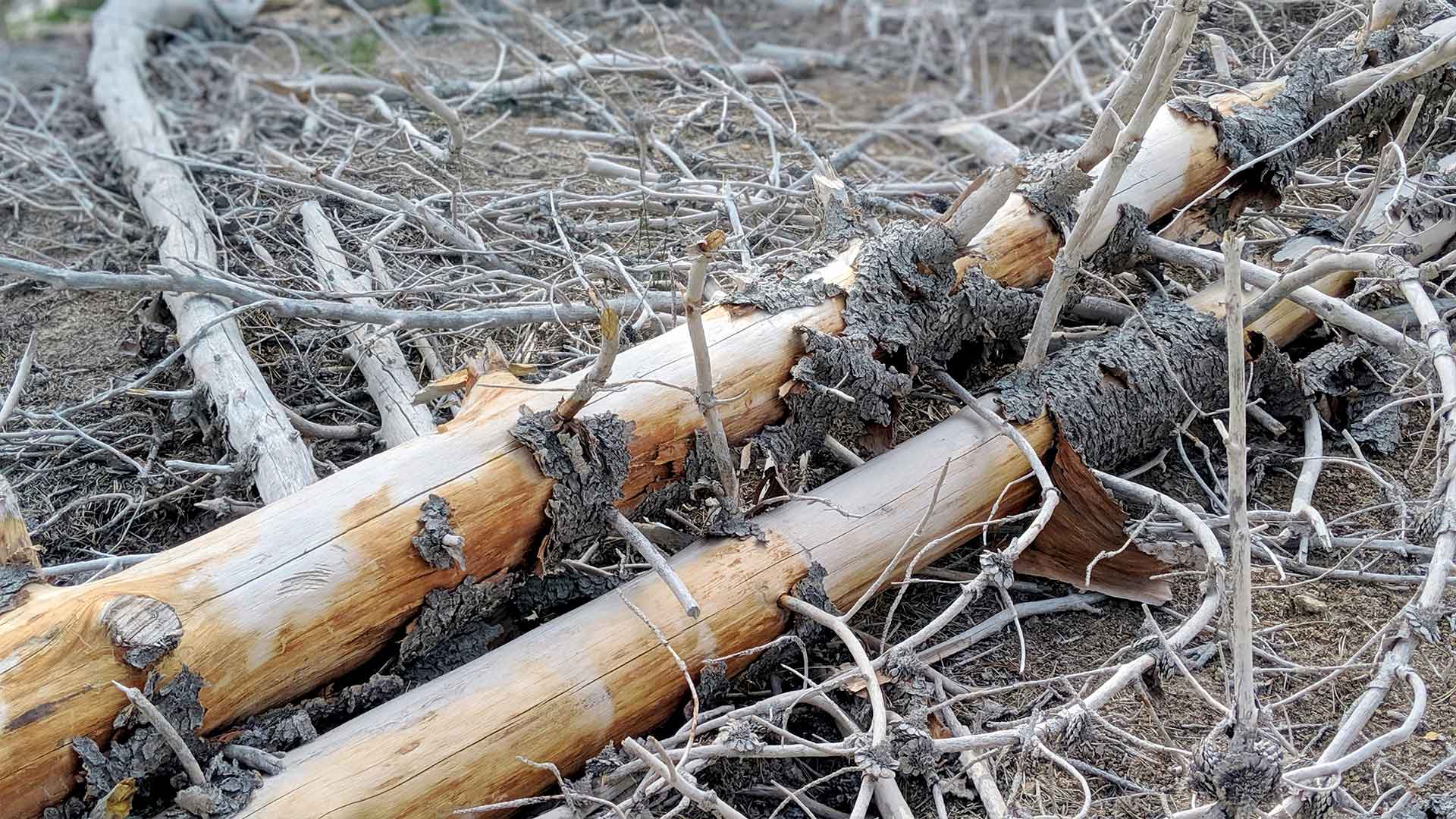 Travel Tips For Your Trip to Norris Geyser Basin…or Yellowstone in General
Dress in layers, and be ready for rain. I personally experienced fog, blue skies, torrential rain, hail, and more blue skies within a 12-hour window…in that order.
Plan for more drive time than you can possibly imagine. Yellowstone National Park is huge!
Bring snacks. Because you'll probably want to spend more time exploring and less stopping for food.
Get a good map and/or guidebook. While you can get free ones in the park, they pale in comparison to a full-sized, waterproof map with great details. And this guidebook is also one I use at every US National Park I visit. Protip, if you're going to visit the Grand Tetons National Park as well, get the combo map pack!
Come early and stay late! I cannot stress this one enough. The most beautiful times with the most animal activity are before 9am and after 6pm. Most people visit the park between 10am and 5pm. Do the math.
Wear Proper Footwear! Between slippery wooden walkways and backcountry hikes, it's good practice to wear good high-ankle boots with traction. And if they're waterproof, bonus: Stomping all willy-nilly through the puddles and water on the trails! (And Bear Spray!)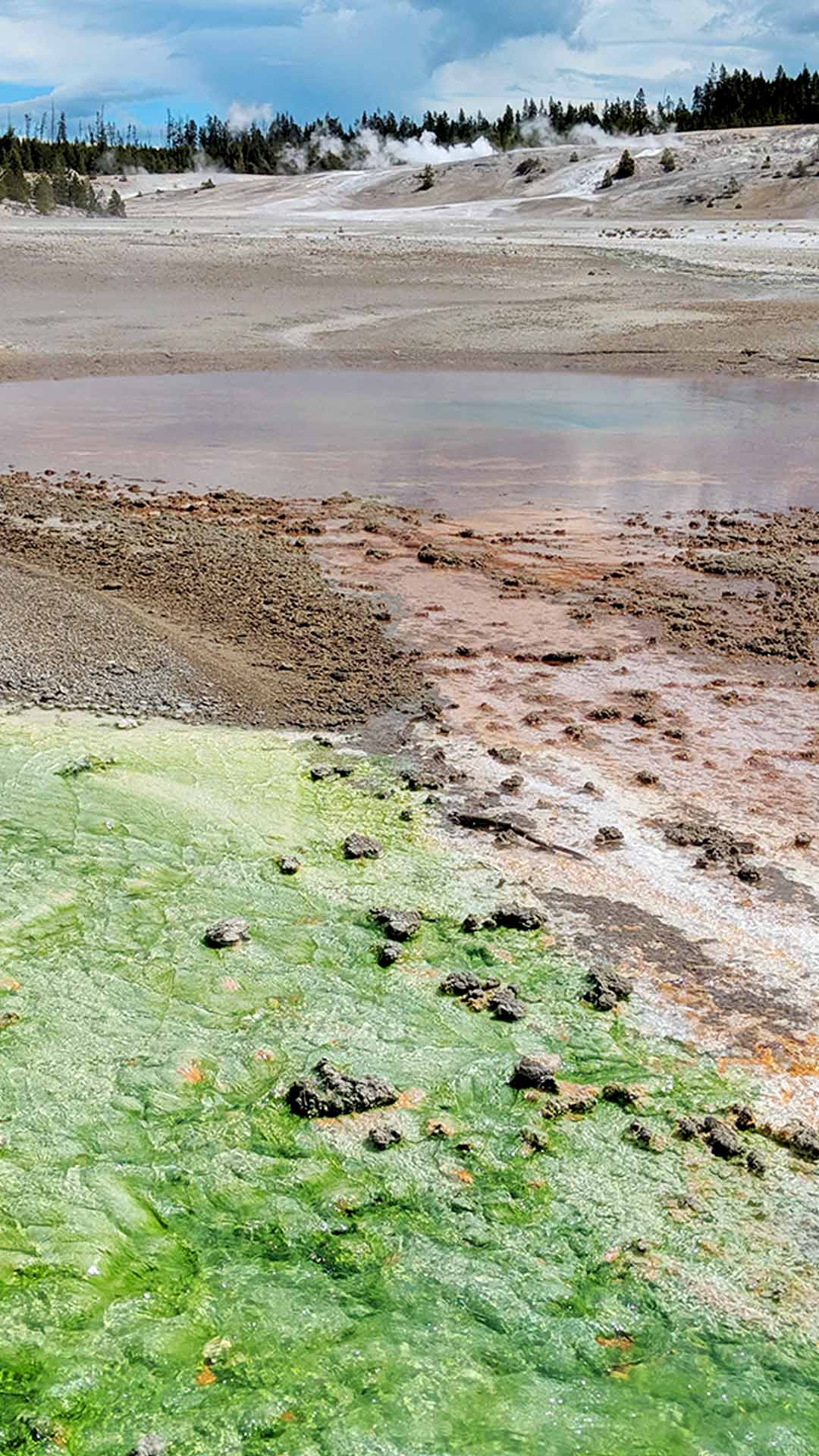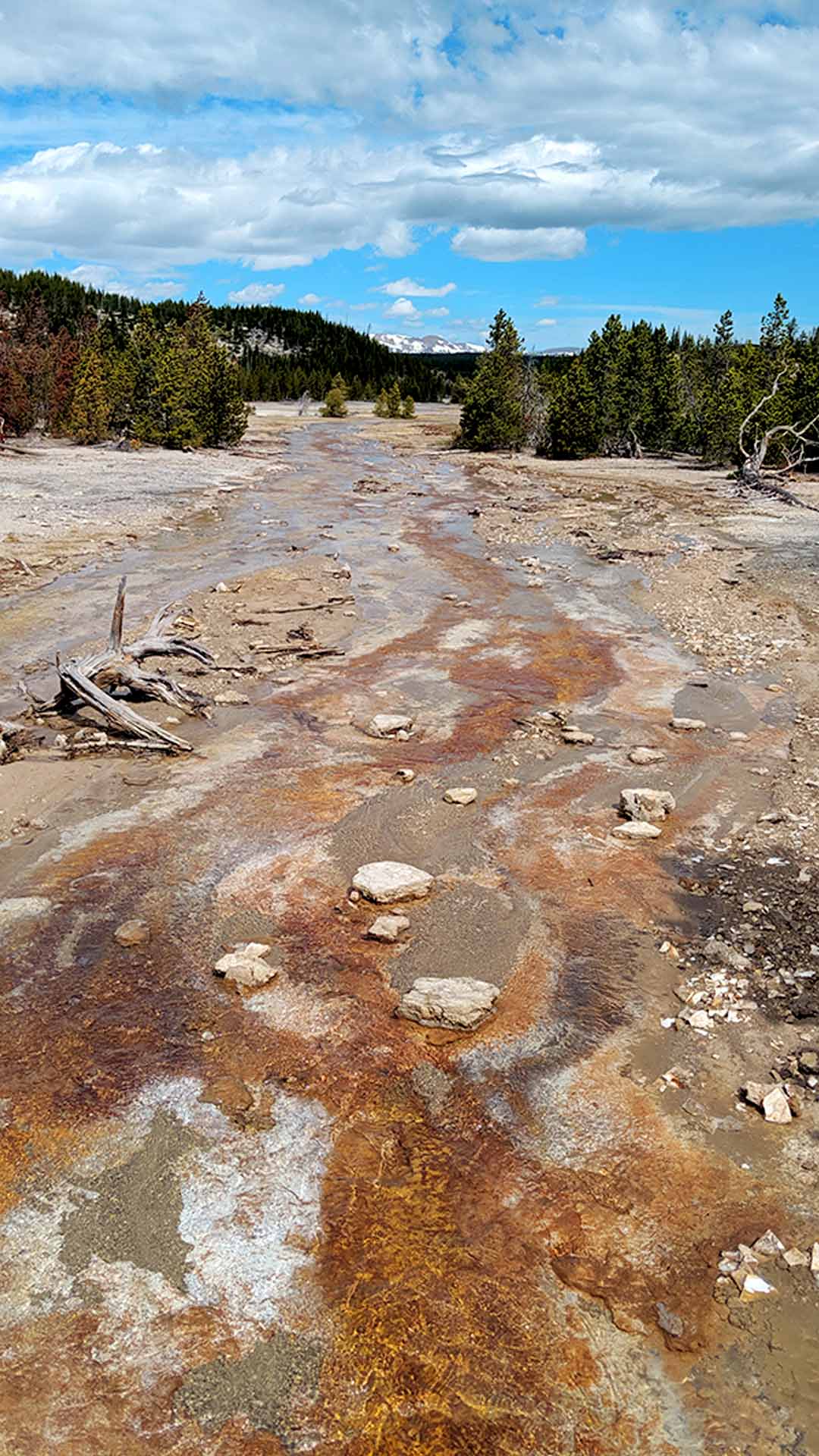 The Back Basin of Norris Geyser Basin, Yellowstone National Park
The Back Basin area of Norris Geyser Basin will have you walking through pine tree forests while surrounded by features, and occasionally opening up into stunning vistas. It's really interesting to be walking through tunnels of pines and literally turn the corner into an almost extra-terrestrial landscape! And the geyser count here is easily as impressive as the amount at Upper Geyser Basin near Old Faithful.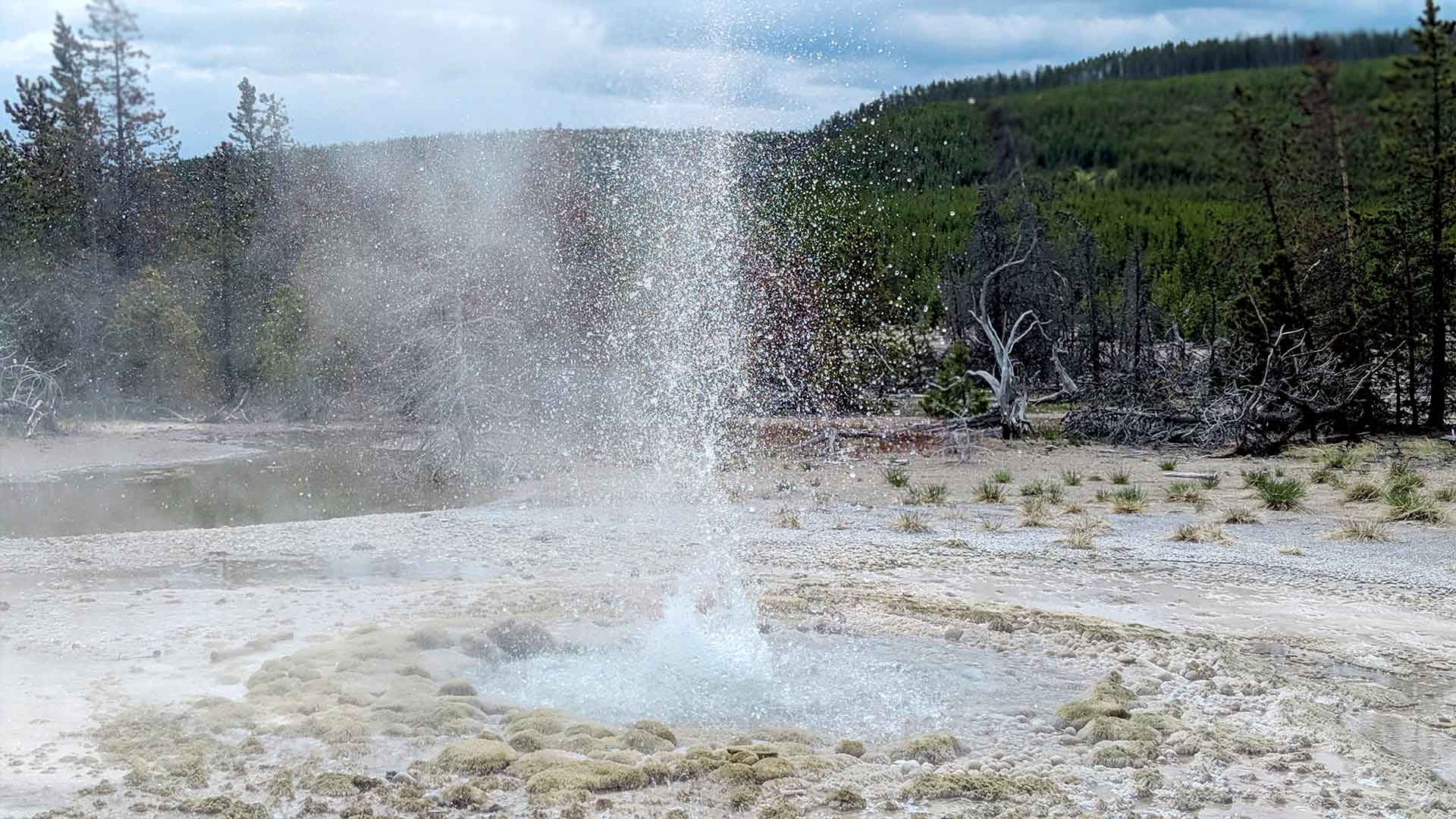 You're usually close enough to be misted by the spitting geysers. In the case of the Steamboat Geyser (below), if you're lucky you could see the largest active geyser in the world erupt! It has seen an amazing increase in activity in recent years, so there's a chance.
It's more than double the size of the Old Faithful Geyser, at over 300', and the viewing platforms are less than 50' from it! It's crazy that given the fact that I had never even heard of Norris Geyser Basin or Steamboat Geyser!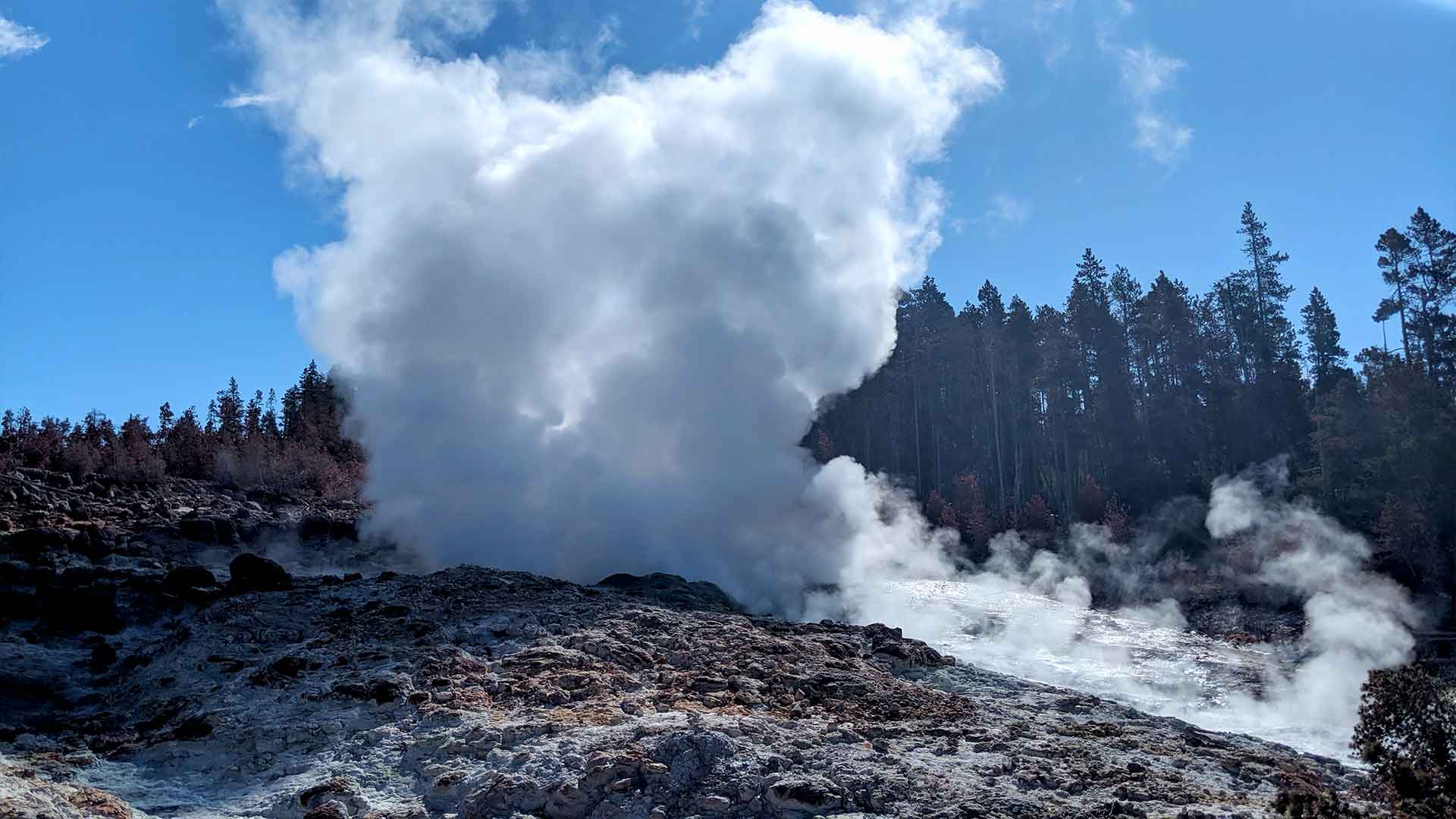 I actually hunkered down with some Yellowstone "Geyser Gazers" for quite a while. There are unofficial folks that choose to spend pretty much all of their free time waiting for a geyser to blow. No, not consistently, but as an eruption is imminent, they tend to flock.
We talked about stories of missed eruptions (by moments) or the fact that this particular geyser would shoot water and sediment far enough to cover all the cars in the parking lot hundreds of yards away!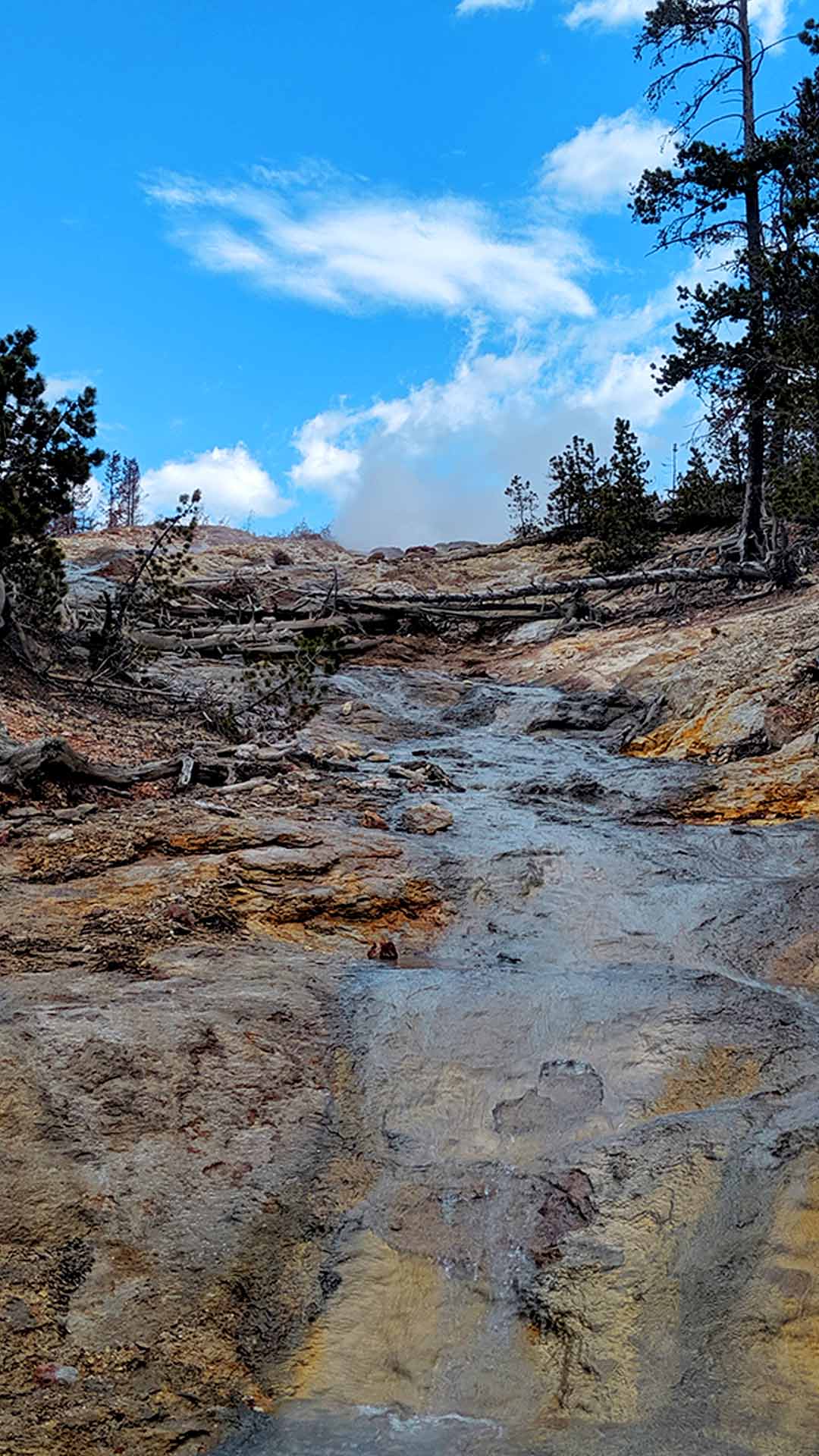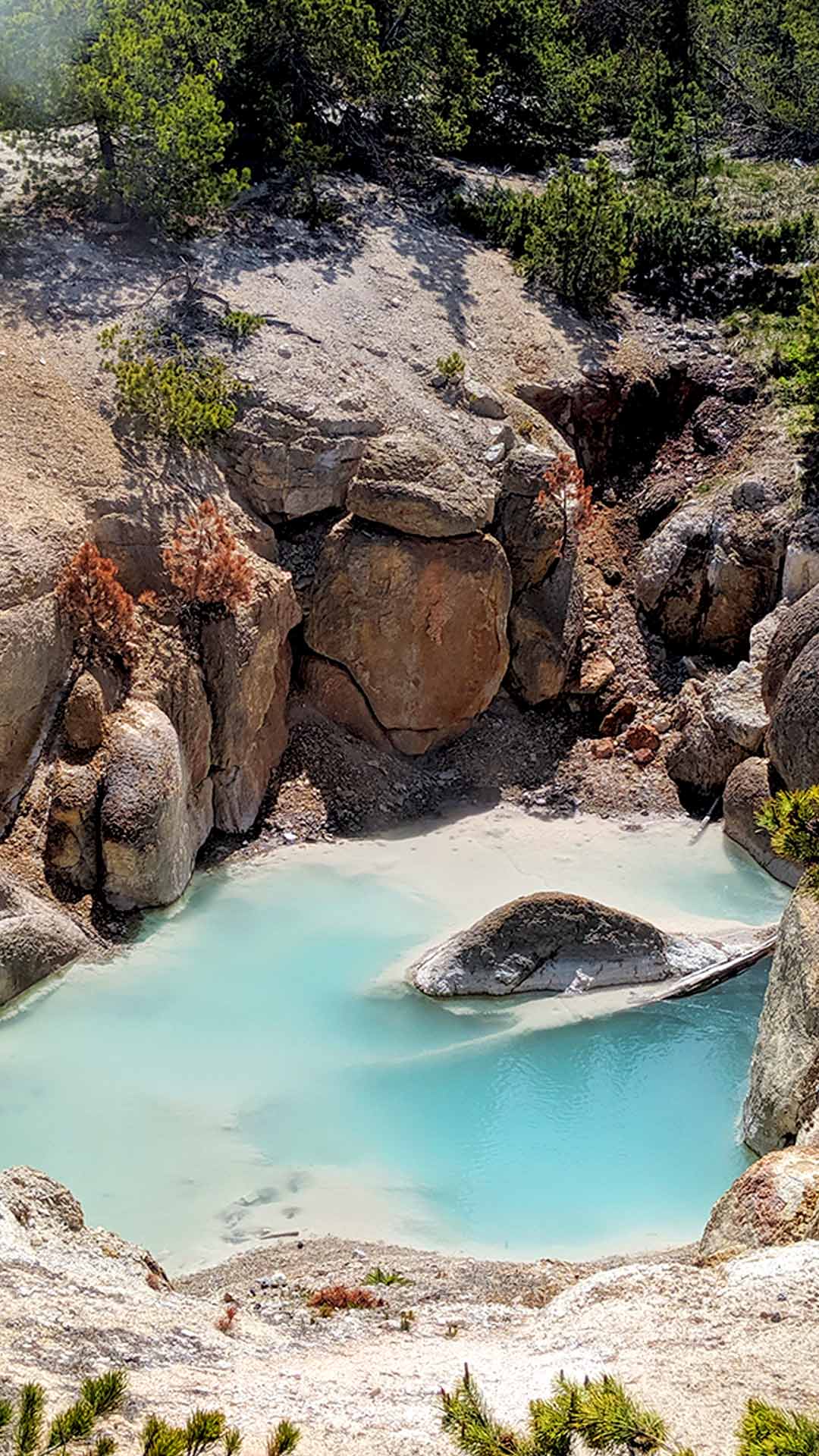 The Porcelain Basin in Norris Geyser Basin
The Porcelain Basin is wide and desolate, which allows you to take in nearly 360° views of amazing thermal features. It's actually completely different looking than the back basin of Norris Geyser Basin. It's like two different worlds.
Where the back basin is all about the geysers and steam vents, the Porcelain Basin is mostly about the milky white stone and unique blue waters of the thermal pools.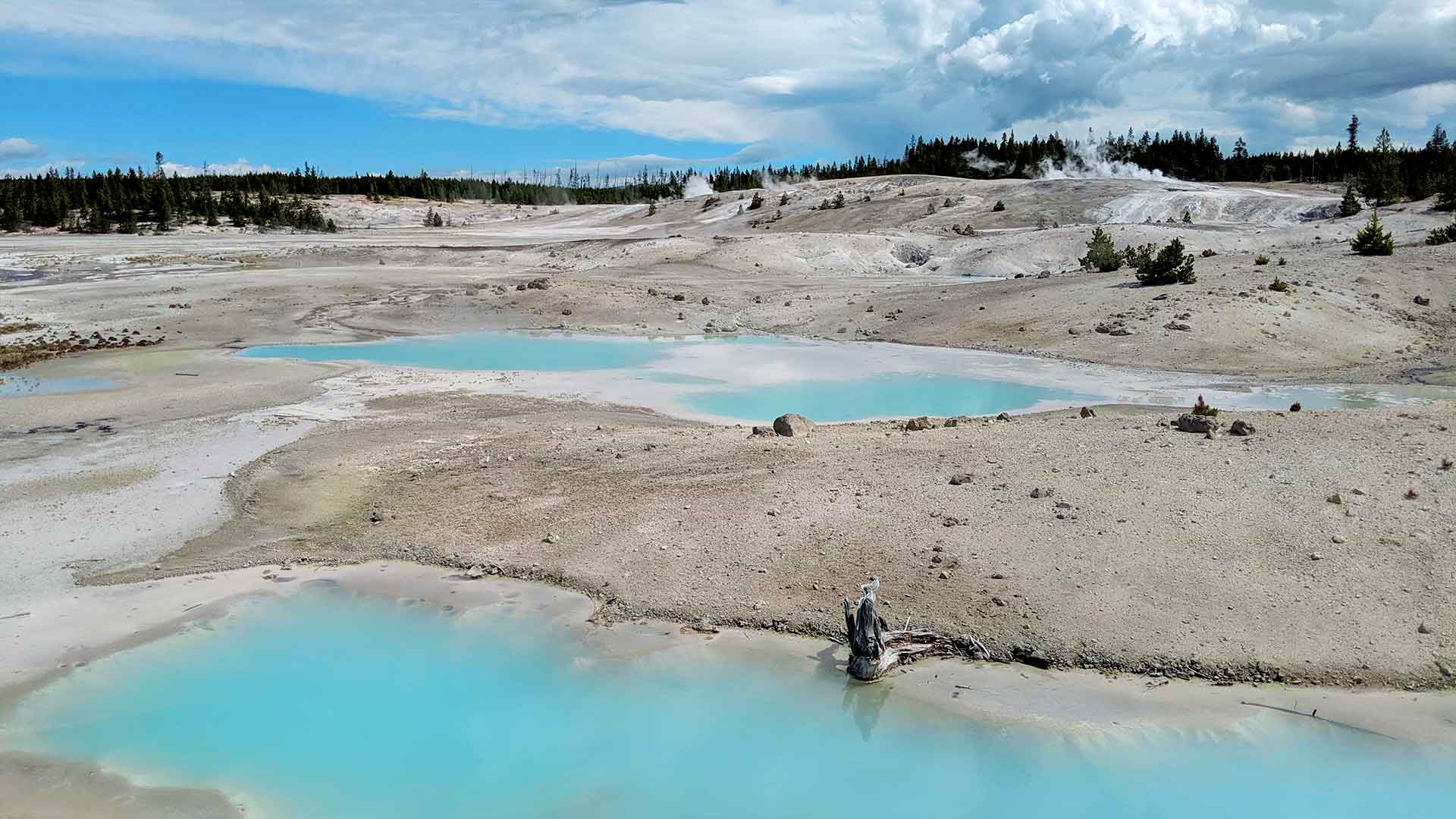 I was lucky enough to visit Norris Geyser Basin earlier in the morning. As usual, the best time to visit any place in a national park is before 9am; the earlier the better.
While I had many parts to myself from 8-10am, as I hit the parking lot on the way out, there were two buses dropping over 100 people off.
Join the email list to stay in the loop on new releases!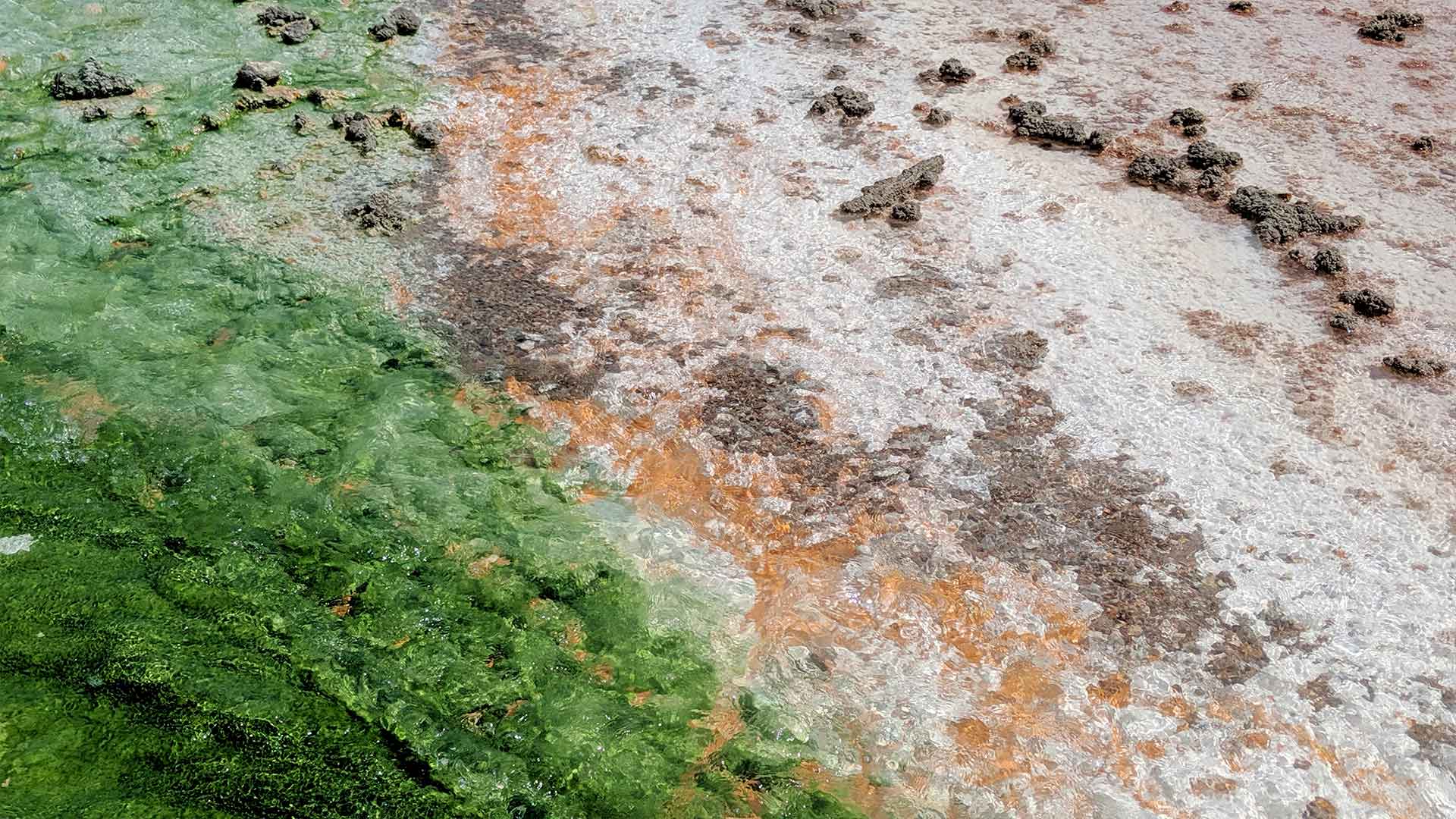 Also a little hindsight. On my next trip to Yellowstone, I will definitely visit Norris Geyser Basin around midnight! The park is open 24 hours and that goes for these features too.
Being all alone amongst this active, other-worldly landscape at night under the stars could be nothing less than amazing! Combine that seclusion with the fact that these are heat features, so cooler night temps would increase their visual awesomeness quite a bit!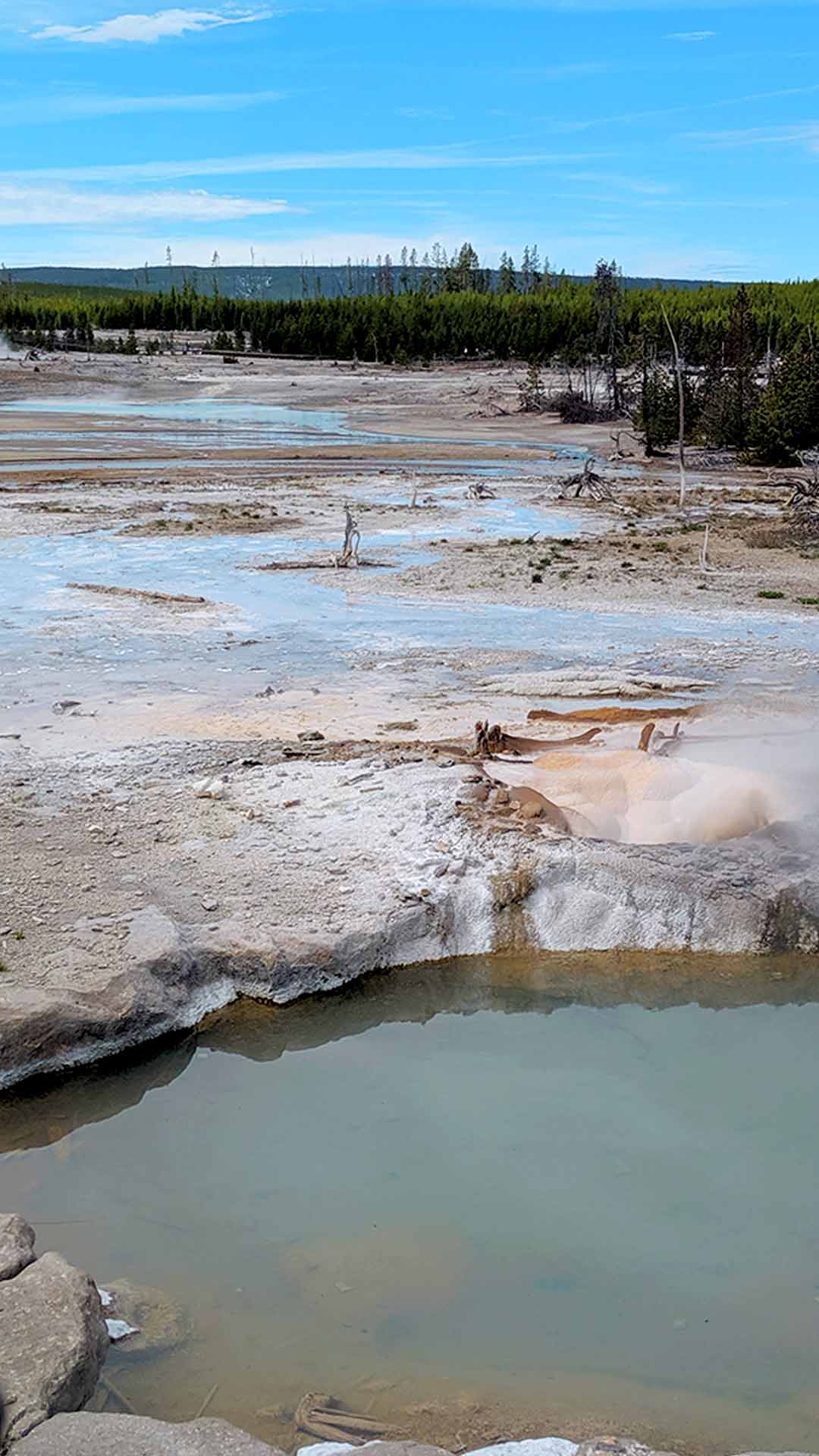 Helpful Links, Articles & Guides for Planning Your Trip To Yellowstone
Here are area-specific details on all of these places: Norris Geyser Basin & Norris Junction, The Canyon Area/Junction, Old Faithful Geyser & Grand Prismatic Hot Springs Area, Mammoth Hot Springs Junction & Tower/Roosevelt Junction, The Ultimate Yellowstone National Park 14-Hour Day Guide.
Don't forget to subscribe and check out other National Park videos on the Youtube channel!
Cheers!
— Jason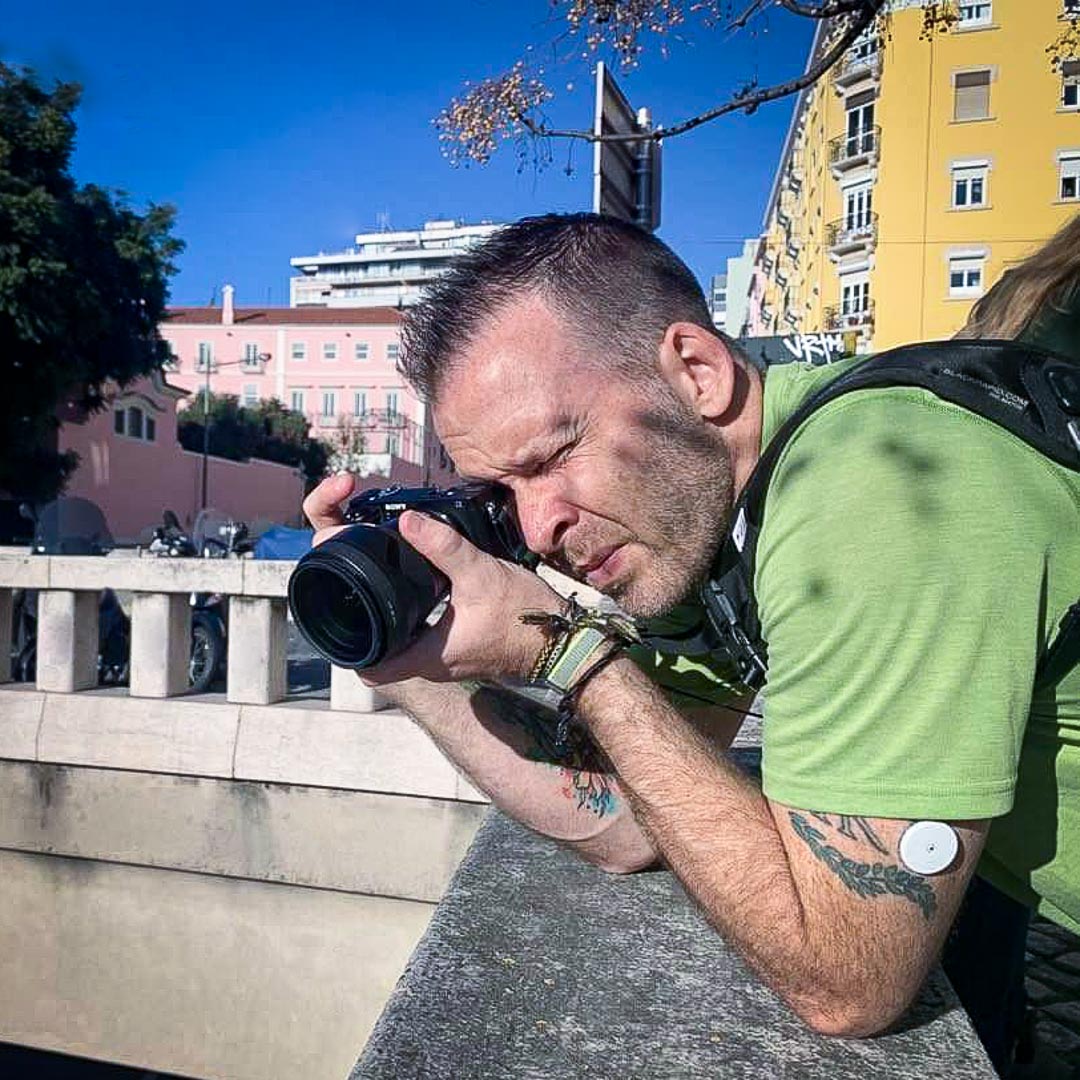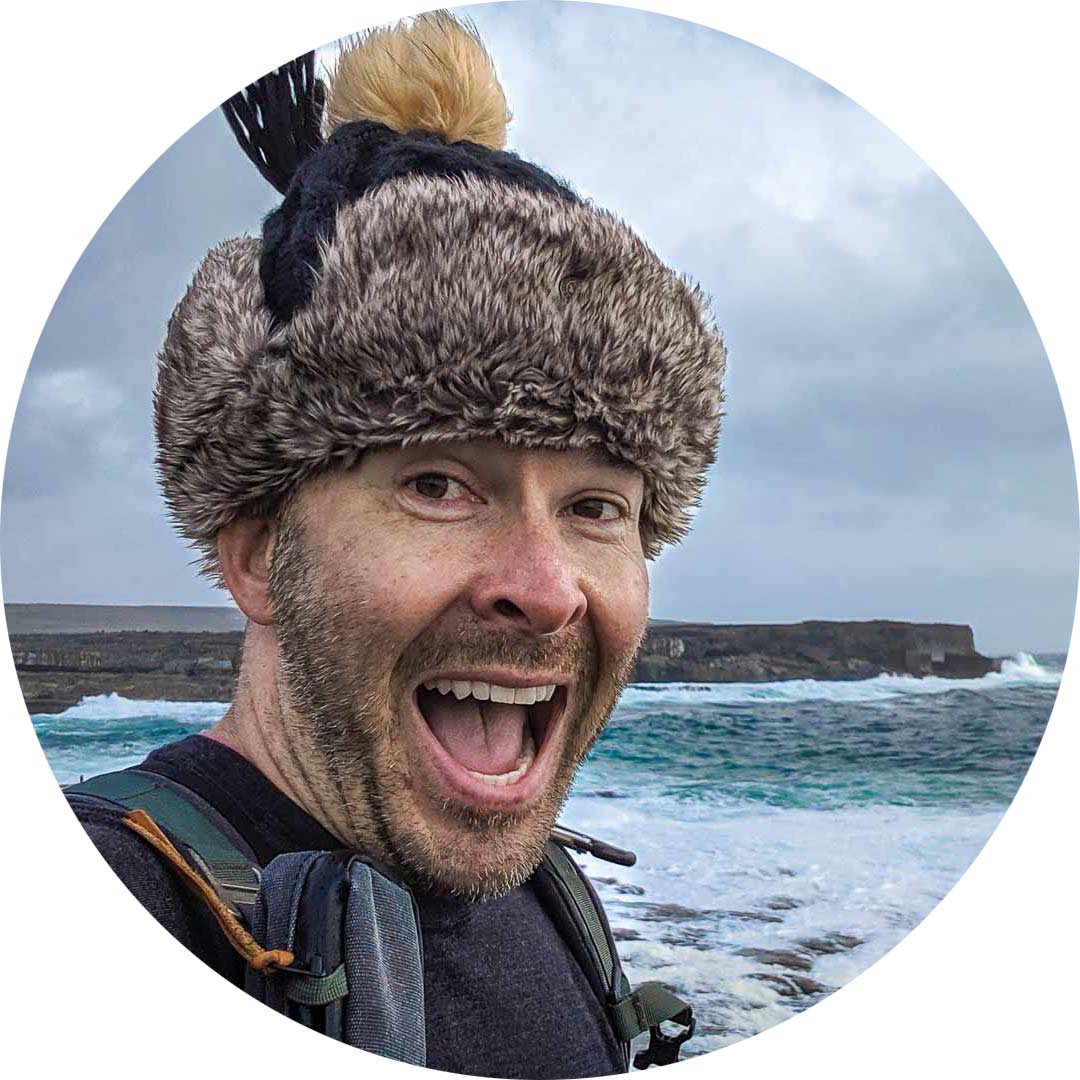 About Jason Robinson
Jason is the author of "The Beginner Traveler's Guide To Going Nomad," as well as the voice behind the words and the eye behind the lens for The Nomad Experiment. "Planning to travel at some point" wasn't actually getting the job done, so nearing 40 he decided to make it a priority, nomatter how scary that was. A few years later—through the pandemic and a type 1 diabetes diagnosis at age 42—now living a life of nomadic travel, he's speaking out to encourage others of any age, or with any serious medical diagnosis, to live an unconventional life.
Travel Planning Tips
Figure out where you are going & how are you getting there…
I suggest using at least 2 to 3 different travel search sites. Start with Skyscanner or Orbitz or Booking …or whatever aggregator site you prefer. Then when you see what airlines to use, check their respective sites for better deals or rewards flights.
Figure out where you're going to stay…
If you're interested in hostels, search Hostelworld or Hostelling International. For longer-term or more private digs, look at Airbnb, VRBO, or you can look for hotel rooms in the links from the search engines listed above.
Get comprehensive travel insurance, or in the least, travel medical insurance if internationally…
Especially with Covid not going anywhere, get covered. Start with an insurance aggregator like Insure My Trip, or with SafetyWing, World Nomads, or another. Then decide what is important to you; trip cancellation, baggage coverage, medical, or all of the above. And get a yearly evacuation plan, since you'll have to get home after your emergency! 
Need more resources? Click here!
Tough Love, Tips & Strategies To Help You Finally Kick-Start Your Travel Life…Or Go Full Nomad!
Been wondering how the hell all those digital nomads, location-independent travelers, and remote workers, travel "full-time?" Maybe you've thought about living that life one day, but you're really not sure where to start.
Beyond giving you the stepping stones to dive into short-term domestic and international travel, this book will show you how long-term travelers extend those tools, maximize their budgets, and turn weeks into months…or even years…of traveling the world indefinitely.