The Beginner Traveler's Guide To Going Nomad—Get The Book!
Tough Love, Tips & Strategies To Help You Finally Kick-Start Your Travel Life…Or Go Full Nomad!
Been wondering how the hell all those digital nomads, location-independent travelers, and remote workers, travel "full-time?" Maybe you've thought about living that life one day, but you're really not sure where to start.
Beyond giving you the stepping stones to dive into short-term domestic and international travel, this book will show you how long-term travelers extend those tools, maximize their budgets, and turn weeks into months…or even years…of traveling the world indefinitely.
Thanks for all of the positive reviews!
The Beginner Traveler's Guide to Going Nomad is about finally getting out of your own way and taking the steps to become comfortable with all of the moving parts of traveling, especially if you've only ever taken a few trips in your life!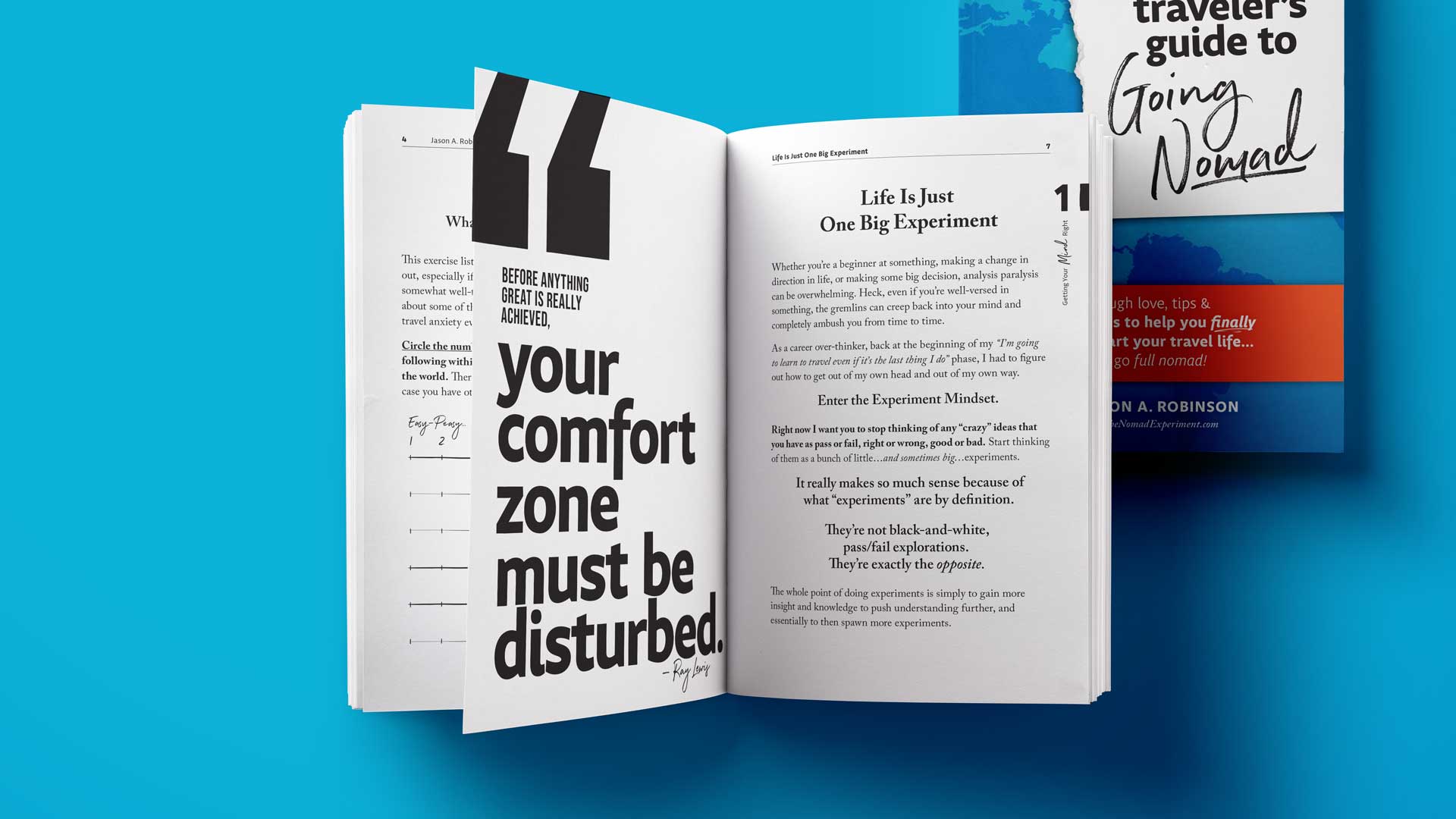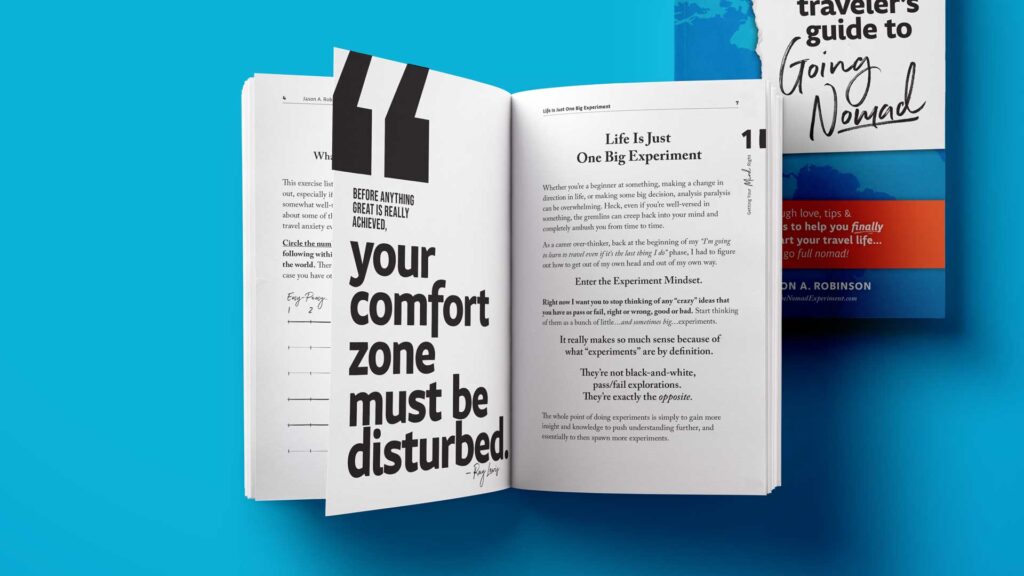 What's this book like?
The Beginner Traveler's Guide to Going Nomad is full of motivation, inspiration, and practical steps to help you, or someone you know, deal with the overwhelm that can come with having never really traveled.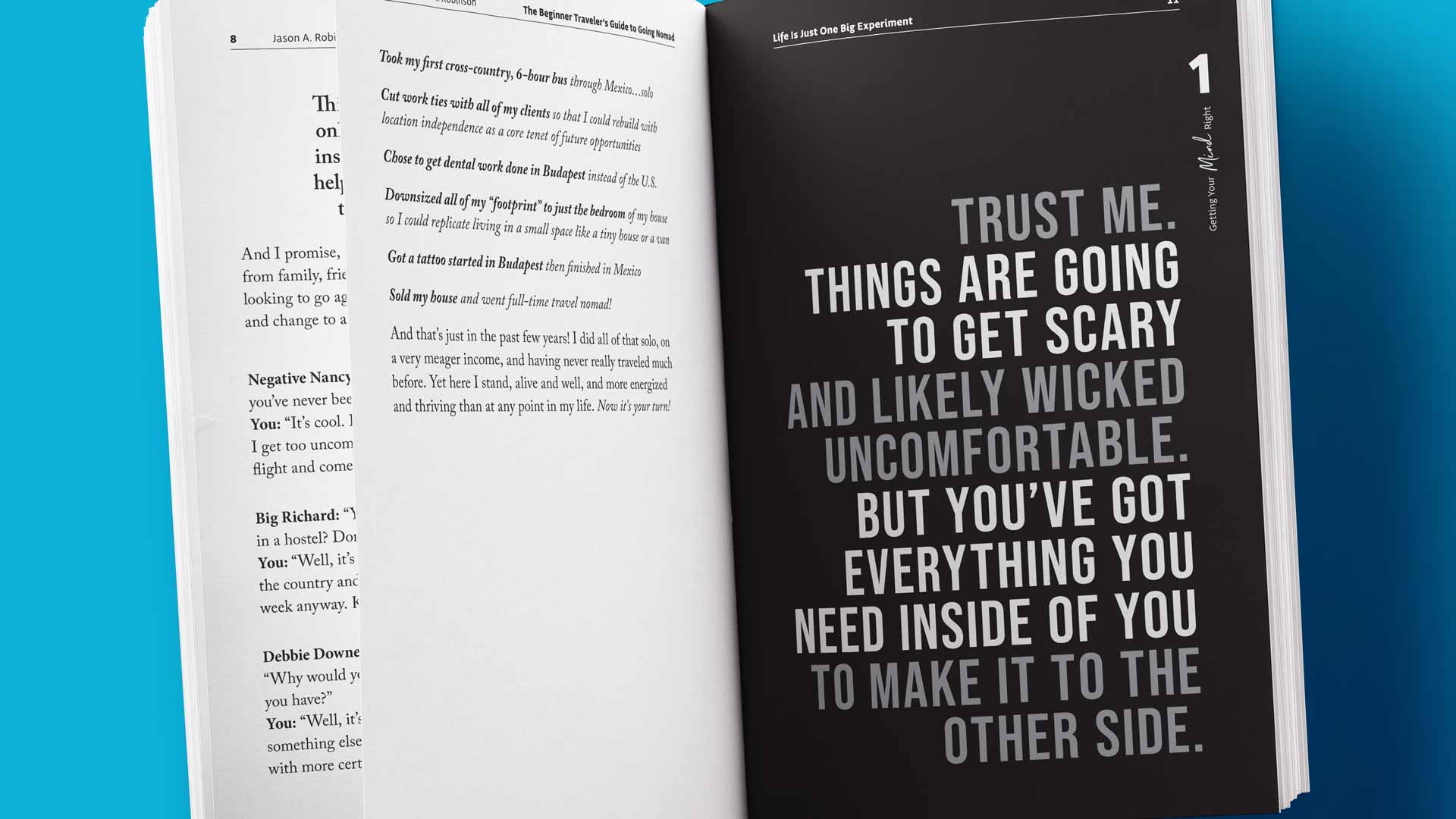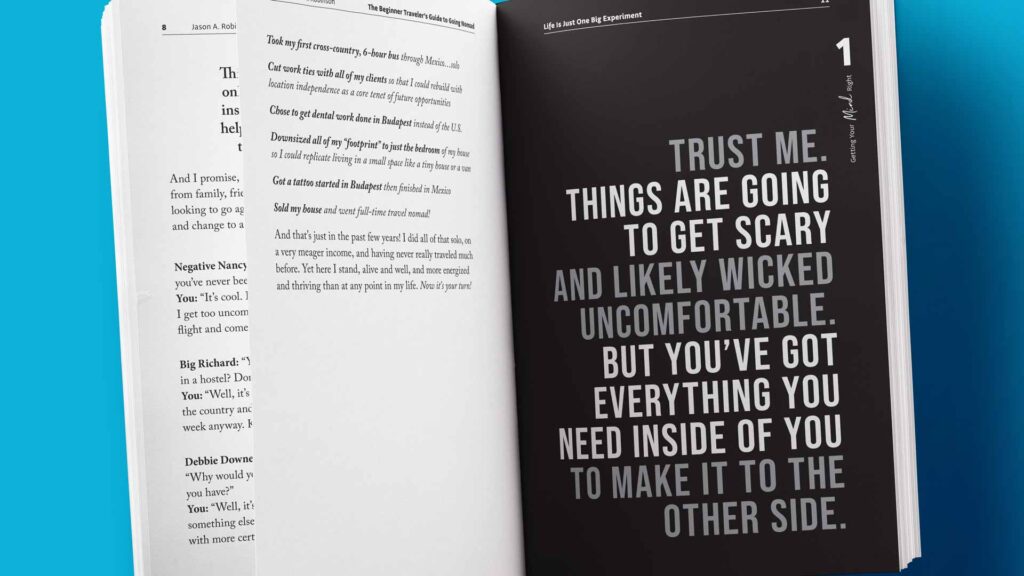 Think traveling full-time and working nomadically might be something you would want to do someday? Well, this book covers that too. A lot of the tricks that long-term travel nomads use are really just extensions of the basics of international travel, but rinsed, refined, and repeated on a long-term timeline.
Grab your copy now, and please share it with a friend or family member that needs some motivation to finally get traveling!
Cheers!
—Jason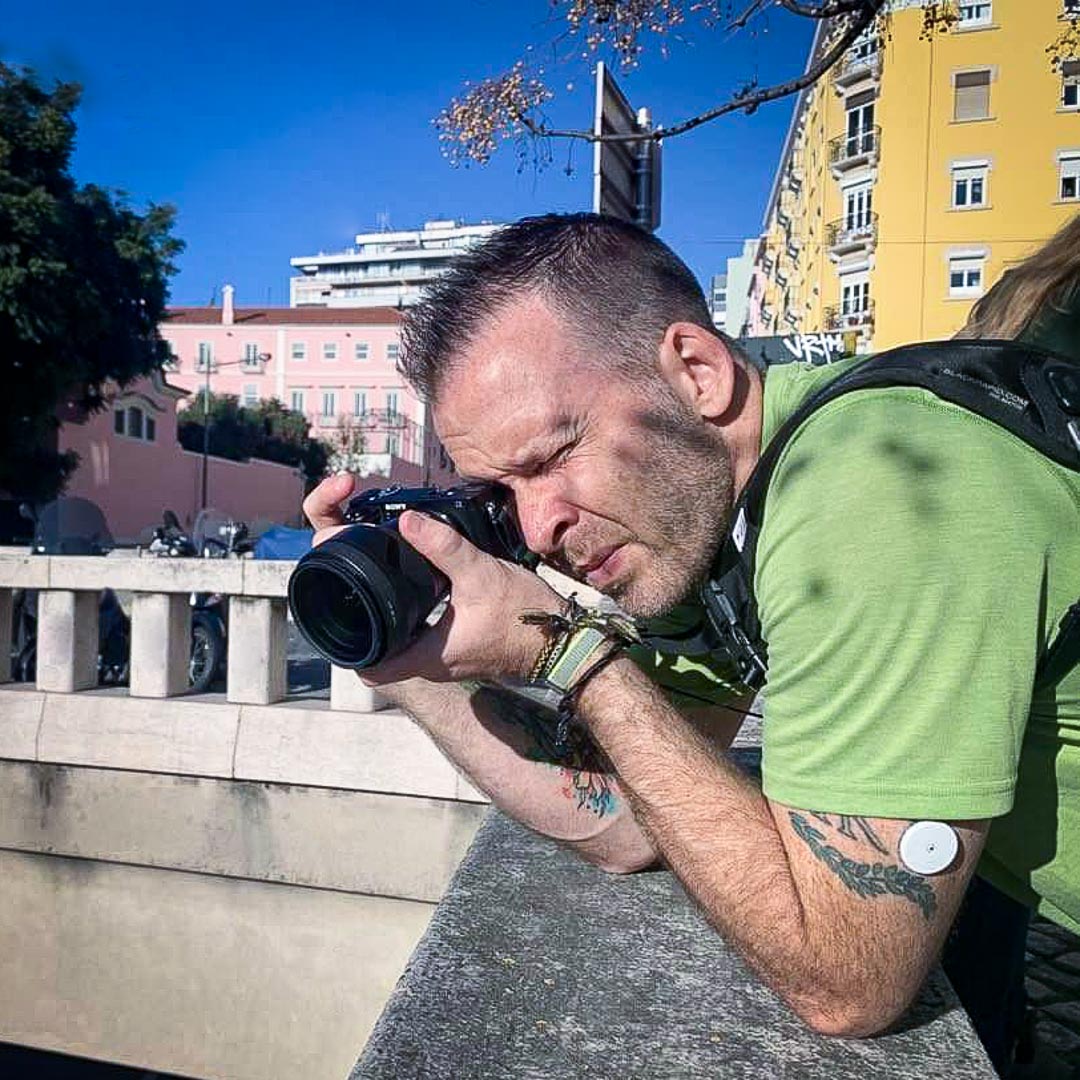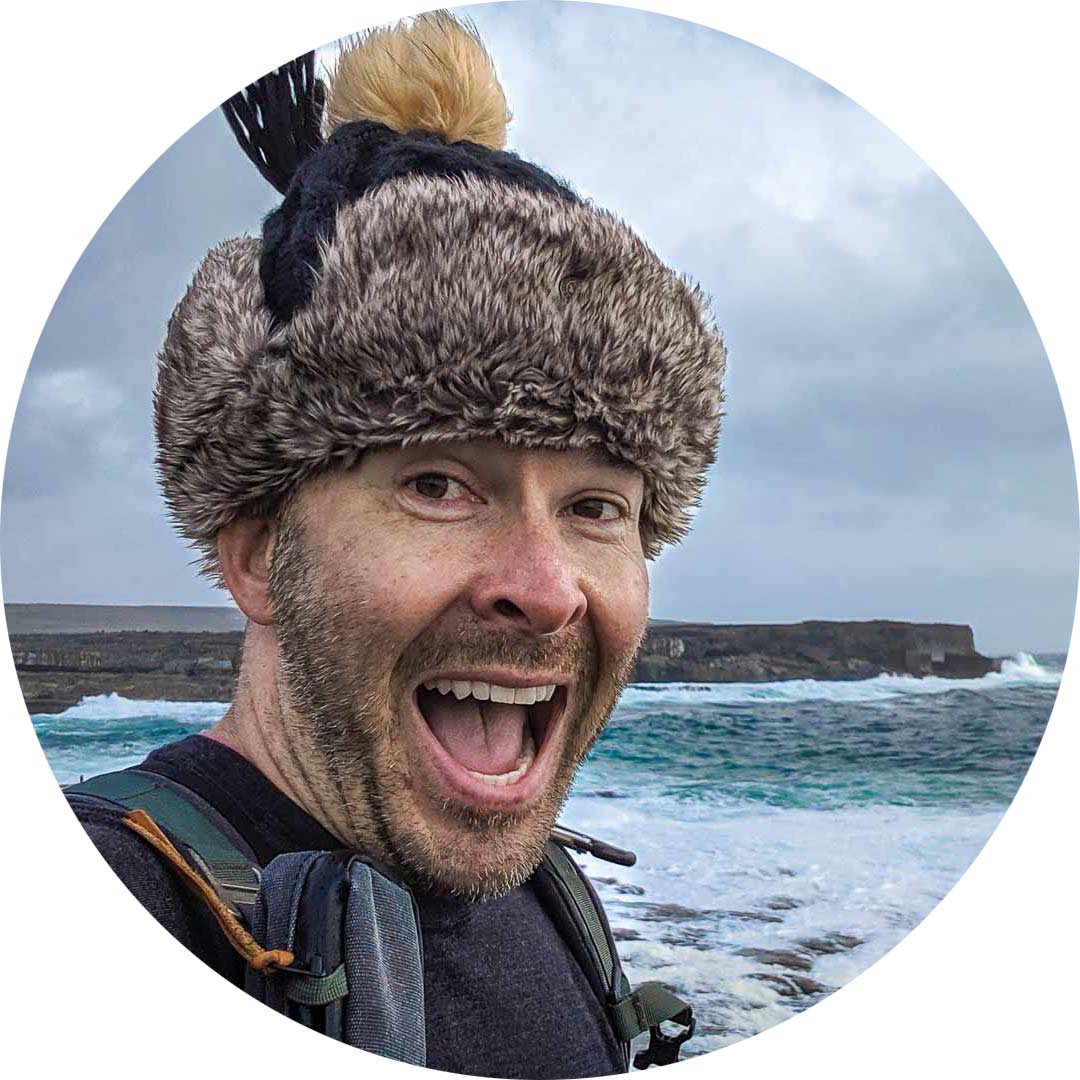 About Jason Robinson
Jason is the author of "The Beginner Traveler's Guide To Going Nomad," as well as the voice behind the words and the eye behind the lens for The Nomad Experiment. "Planning to travel at some point" wasn't actually getting the job done, so nearing 40 he decided to make it a priority, nomatter how scary that was. A few years later—through the pandemic and a type 1 diabetes diagnosis at age 42—now living a life of nomadic travel, he's speaking out to encourage others of any age, or with any serious medical diagnosis, to live an unconventional life.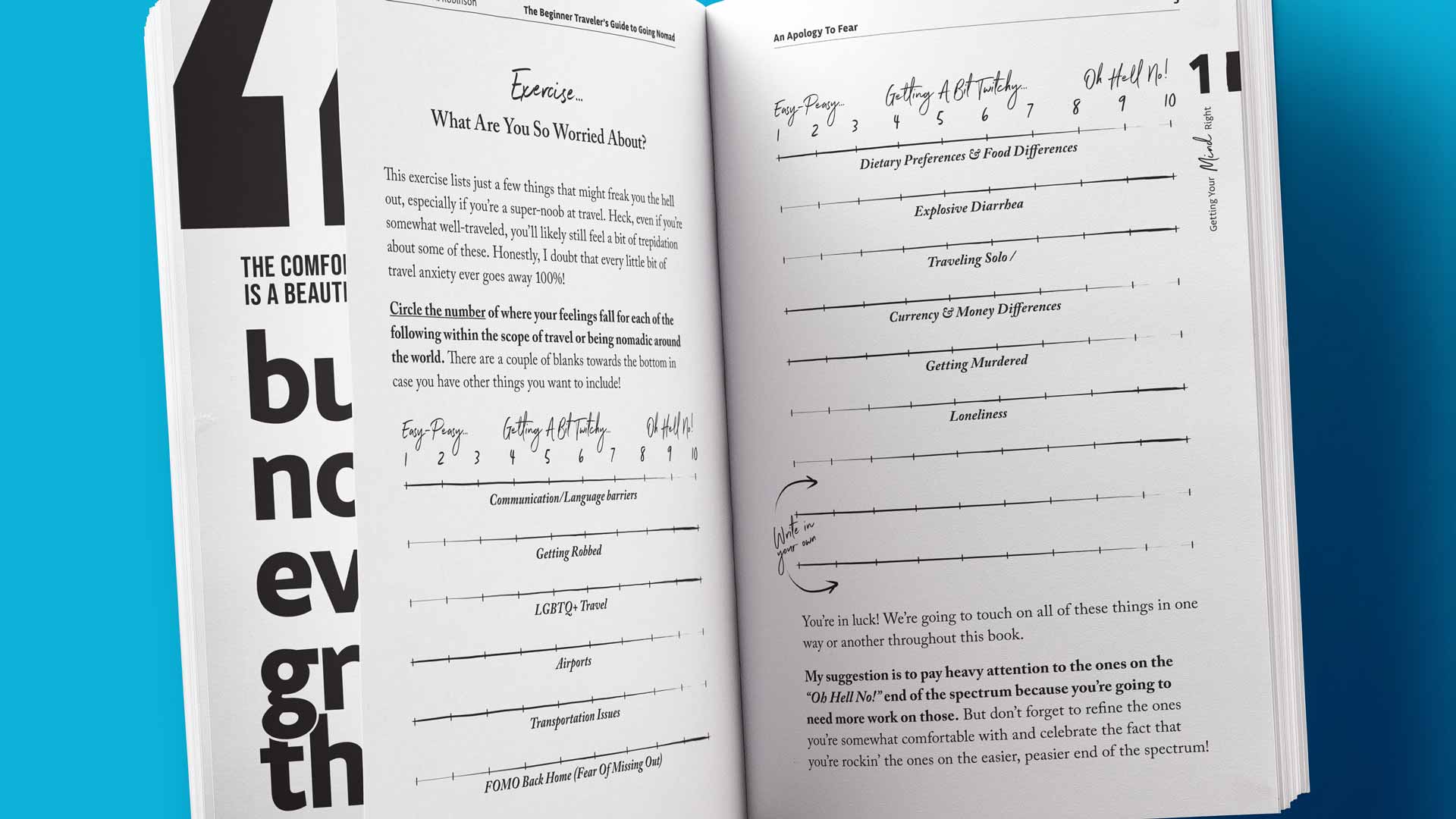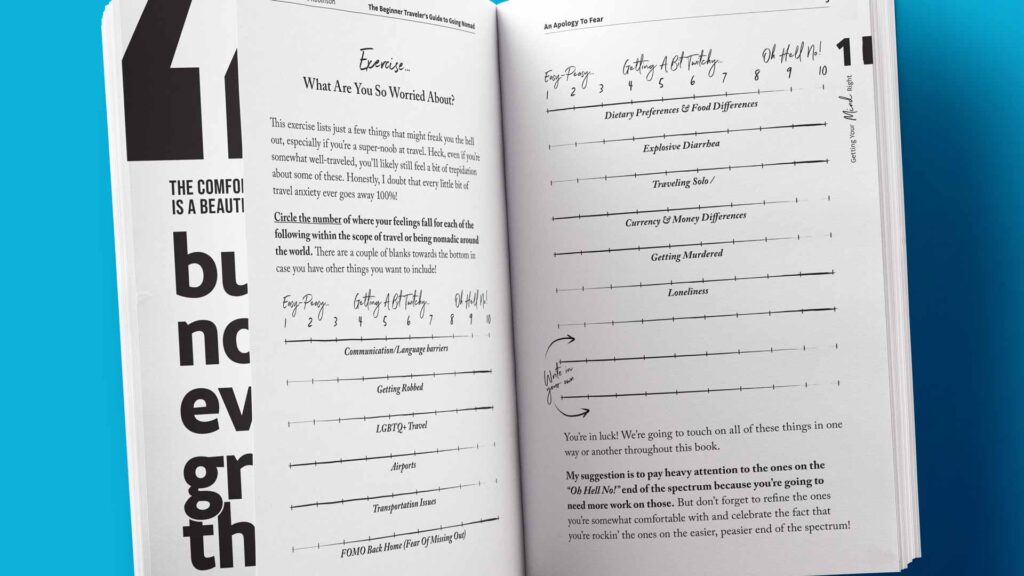 Travel Planning Tips
Figure out where you are going & how are you getting there…
I suggest using at least 2 to 3 different travel search sites. Start with Skyscanner or Orbitz or Booking …or whatever aggregator site you prefer. Then when you see what airlines to use, check their respective sites for better deals or rewards flights.
Figure out where you're going to stay…
If you're interested in hostels, search Hostelworld or Hostelling International. For longer-term or more private digs, look at Airbnb, VRBO, or you can look for hotel rooms in the links from the search engines listed above.
Get comprehensive travel insurance, or in the least, travel medical insurance if internationally…
Especially with Covid not going anywhere, get covered. Start with an insurance aggregator like Insure My Trip, or with SafetyWing, World Nomads, or another. Then decide what is important to you; trip cancellation, baggage coverage, medical, or all of the above. And get a yearly evacuation plan, since you'll have to get home after your emergency! 
Need more resources? Click here!