I Just Got Schooled on Adulting by a Person Half My Age — YouTuber JennXPenn (Jenn McAllister)
To be clear, I didn't actually have a powwow with Jenn McAllister, AKA JennXPenn on YouTube. But I did stumble upon her book "Really Professional Internet Person" this week, devouring it over only a couple days. The reason that's a bit odd is that I'm over 40. And here I am getting schooled on adulting by a young woman who wasn't even at a legal drinking age when she wrote the book. Stick around while I explain; you might just decide to give it a read. BTW, the YouTube tie-in definitely shouldn't stop you from checking this book out…
Join the email list to stay in the loop on new releases!
This site participates in the Amazon Services LLC Associates Program and other affiliate programs and may earn from qualifying purchases. You're never charged more, but it helps out little by little! Check out "Privacy" in the top menu if you need to know more!
Wait, Who Exactly Is "JennXPenn" (Jenn McAllister) And Why Did I Care?
That's a great question! Actually, before this week I'm pretty sure I may have never even heard of her! I do feel like I've seen a video or two of hers in the past, but YouTube is a big place, so who knows.
The honest truth is that I was scouring one of my favorite audiobook sources and stumbled on her book under my recommendations. Being an aspiring YouTube grasshopper, I assumed a book about building a YouTube channel would be an apropos read. But honestly, that was barely even touched on. There's so much more to this book!
I guess I didn't fully comprehend that I was about to read a book that was written from the vantage point of a 13-19yr-old girl. Nor did I realize it was actually listed in the "teen" category. SMH. True, there is plenty about YouTube ins and outs. That said, there's an equal amount just about the trials and tribulations of young adult life and the transition to adulting and beyond. But it all comes with the refreshing candidness of youth.
Adulting, From A Newbie's Perspective
One reason I found this book kind of refreshing is actually because of the age disparity between me and the author. See, I've been around the block a time or two. But I definitely still have a long way to go on learning how to master this whole adulting thing.
Jenn McAllister (or as her fans know her, JennXPenn) did a lot of growing up between the ages of 13-and 19. Literally from starting a YouTube channel to moving from Pennsylvania to L.A. to continue her career.
Yeah, she may have accomplished more ambitious feats in 6 years than I have over the past 20. Hell; I've been "writing a book" for at least six years now!? And being something of a comedian, her approach is from a pretty fun angle. Internet fame comes with a lot of unique adult-themed issues.
From internet trolls and identity theft to finances and essentially home-ownership (or at least rental issues). Full-on adulting can be overwhelming for anyone to deal with, but likely more so if you're barely old enough to vote.
"Really Professional Internet Person"… A Top Ten Playground
Seeing as the internet is full of lists, and they tend to be a go-to for YouTubers, "JennXPenn" has a lot of fun with them on her channel as well as in this book. She has quite a few serious yet funny top tens sprinkled throughout. They bring a nice pace to the whole thing. The range is pretty interesting too. But my favorite was probably the list that bent more toward adulting. Here's a just a couple from that list, in no particular order…
From JennXPenn's "Top Ten Things You Don't Learn (About Adulting) But Need To Know" (From The Book…)
When you're sick, no-one takes care of you… ("When I got sick at home, my mom would pick up my medicine, make me soup, make sure I stayed hydrated, and even run a wash cloth under cold water to put on my forehead. When you live on your own, no-one does any of that for you.")
Apartments are not self-cleaning… ("Our bathrooms were always clean because my mom scrubbed the shit out of them!")
Plumbing is a "right now" thing… ("We had to get our whole ceiling replaced. Turns out plumbing problems are not a later thing. They are a right freaking now thing!")
Set up your utilities way in advance… ("Cold showers are terrible.)
You can never have too many alarm clocks… ("When you're in the real world, people expect you to be on time. Especially if you're young and want people to take you seriously.")
Build Credit… ("This one's super-boring, but I think it's really important.")
READ NEXT: Nomad Fuel: Books for Inspiration, Motivation, & Generally Slaying it at Adulting
Adulting 101: How To Be A Better Human In 4 (Not So) Simple steps
Before You Read This Book, A Couple Of Things To Keep In Mind…
Look. I get it. Getting life advice from a 19-year old YouTuber may seem a bit odd. And yes, she does speak from a decidedly young-adult female slant, and often directly toward her decidedly teen audience. But women, you'll likely find it fun to take a cruise back down memory lane, complete with boy-crush realities and backstabbing best friends.
Men, I also encourage you to give it a read. Look, I'm no spring chicken, and I'm definitely still trying to figure out women. Any book that can give us a little more tact or understanding is good, right?
And beyond all that, it's just a refreshing, easy read, with a lot of spot-on observations about life. As you might know, I'm all about the growed-up books from the likes of Dale Carnegie, Napoleon Hill and so many others. But sometimes something a bit lighter is just what we need to make sure we're not taking ourselves too seriously.
And you never know. You could find some knowledge that helps you become a "Really Professional Internet Person" someday!
Cheers!
— Jason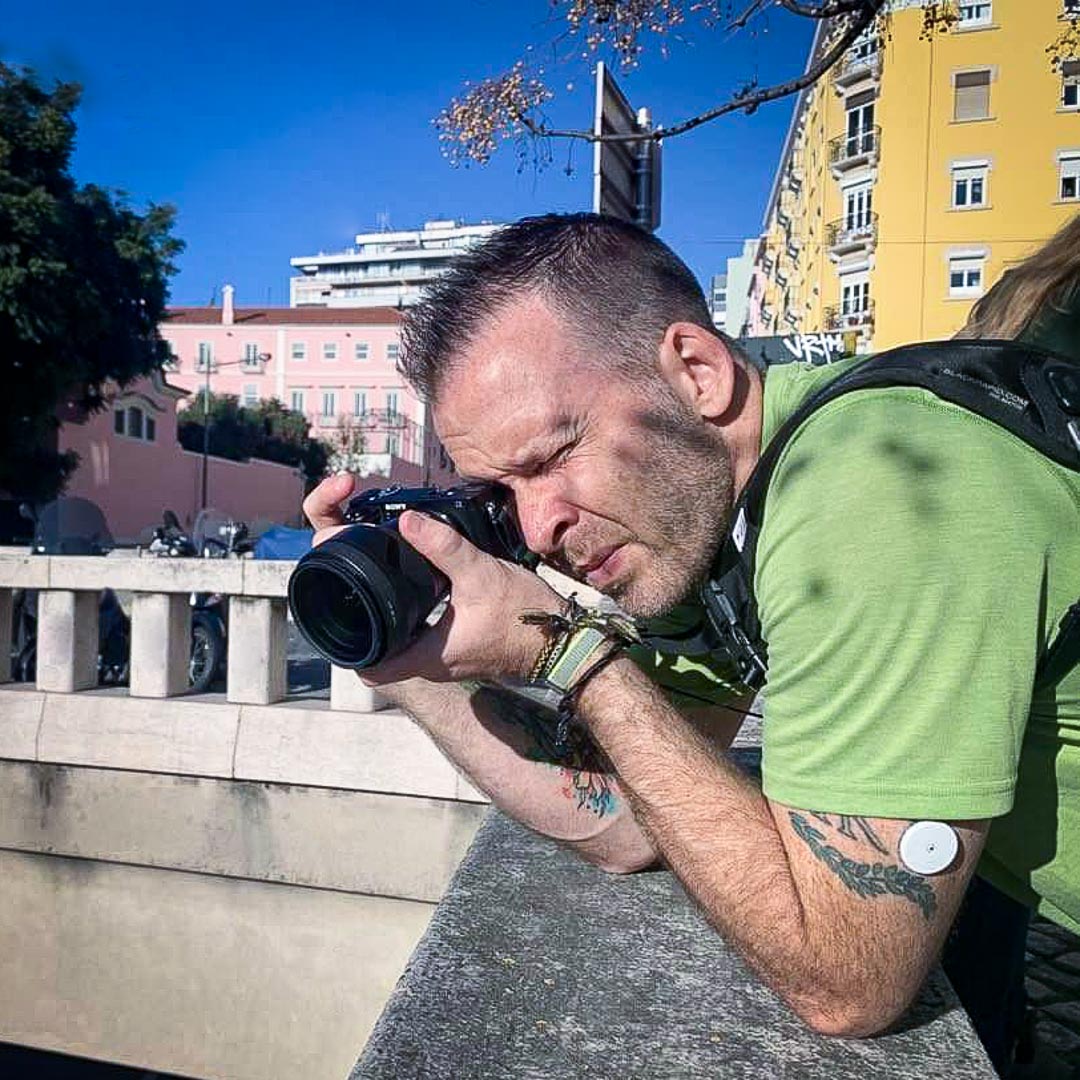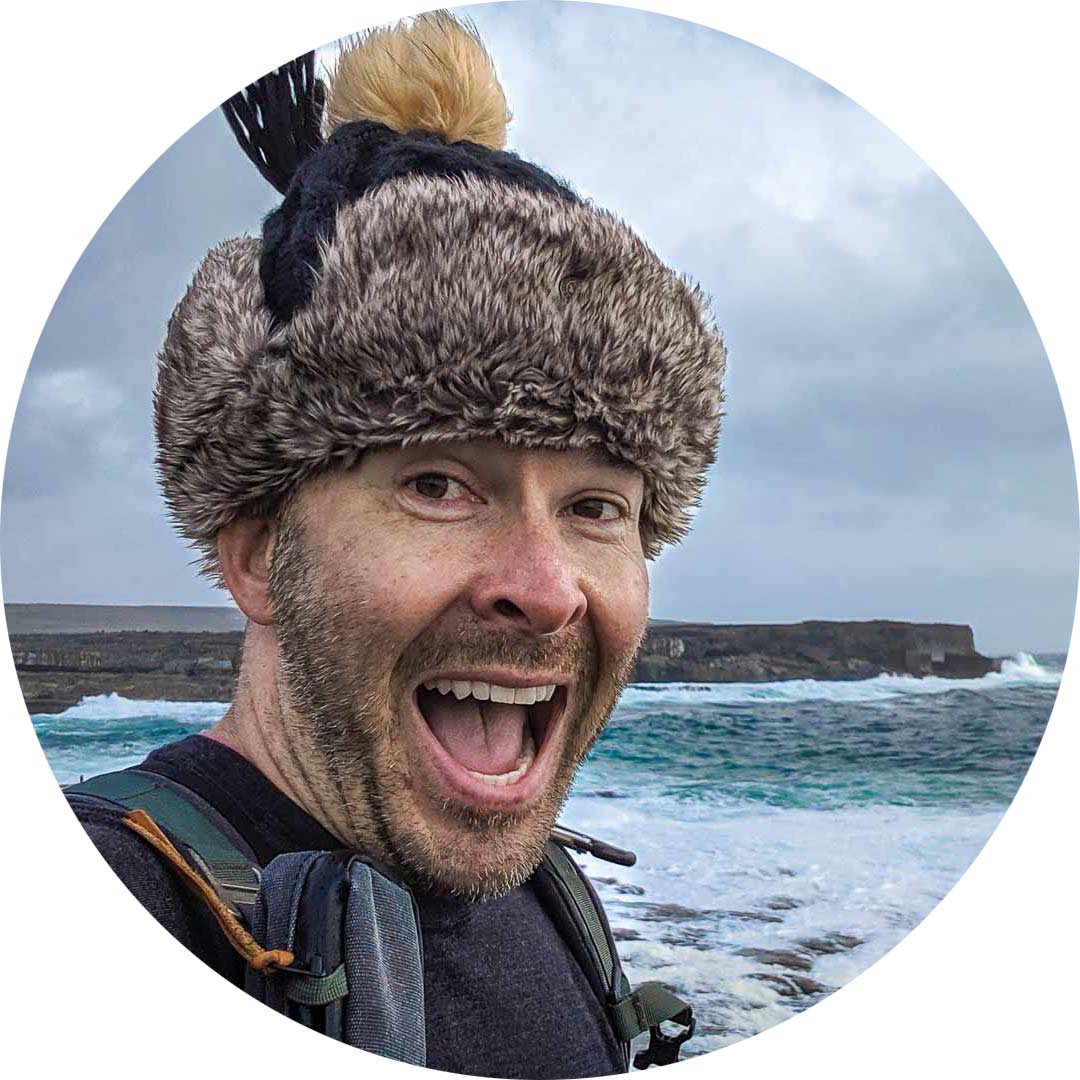 About Jason Robinson
Jason is the author of "The Beginner Traveler's Guide To Going Nomad," as well as the voice behind the words and the eye behind the lens for The Nomad Experiment. "Planning to travel at some point" wasn't actually getting the job done, so nearing 40 he decided to make it a priority, nomatter how scary that was. A few years later—through the pandemic and a type 1 diabetes diagnosis at age 42—now living a life of nomadic travel, he's speaking out to encourage others of any age, or with any serious medical diagnosis, to live an unconventional life.
Travel Planning Tips
Figure out where you are going & how are you getting there…
I suggest using at least 2 to 3 different travel search sites. Start with Skyscanner or Orbitz or Booking …or whatever aggregator site you prefer. Then when you see what airlines to use, check their respective sites for better deals or rewards flights.
Figure out where you're going to stay…
If you're interested in hostels, search Hostelworld or Hostelling International. For longer-term or more private digs, look at Airbnb, VRBO, or you can look for hotel rooms in the links from the search engines listed above.
Get comprehensive travel insurance, or in the least, travel medical insurance if internationally…
Especially with Covid not going anywhere, get covered. Start with an insurance aggregator like Insure My Trip, or with SafetyWing, World Nomads, or another. Then decide what is important to you; trip cancellation, baggage coverage, medical, or all of the above. And get a yearly evacuation plan, since you'll have to get home after your emergency! 
Need more resources? Click here!