Today's To-Do List: Inspire & Be Inspired
Today I started the day with a new question: What can I do today to inspire and to be inspired?
I feel like right out of the gates we can probably file this one under "Gross Oversimplifications." As a person with a chronic self-help/self-improvement mental playlist set to loop, I'm constantly attempting to hone in on what a "good day" or a productive day looks like for me. Yesterday I boiled it down to one thought.
Seems simple enough, right? Well, actually it kind of does to me.
But let me back up and let you know how I got here and why it might just be that simple. Or at least why it might be from my perspective. (I mean, you're always the boss; take or leave whatever works for you here!)
READ NEXT: Adulting 101: How To Be A Better Human In 4 (Not So) Simple steps
Nomad Fuel: Books for Inspiration, Motivation, & Generally Slaying it at Adulting
What Do You Want To Be When You "Grow Up?" — Be Encourageous.
Join the email list to stay in the loop on new releases!
This site participates in the Amazon Services LLC Associates Program and other affiliate programs and may earn from qualifying purchases. You're never charged more, but it helps out little by little! Check out "Privacy" in the top menu if you need to know more!
10 hours in the Jeep…being inspired
Yesterday I was relocating for a bit from North Carolina up to Michigan and I had roughly 10 hours of road time to fill. My go-to is usually to listen to an audiobook or two and a load of podcasts. Yesterday I was absorbing the new one by Barry O.
It was between wise words—by folks that are likely way more on top of their daily A-game than I am—that I kind of whittled it down. I kept asking myself "what's the point of the daily grind?" For me, and if I were to be able to narrow it only down to a concept or a couple of executable ideas, what would that be?
That's when I once again came back to something that's been rolling around in my mind for months: I just want to inspire and be inspired.
How Do You Make A Living Doing That? Or Do You Have To?
But…How are you going to make a living doing that?
As a lifelong over-analyzer and rationalizer, my brain seems to always revert back to the question "How are you going to make a living doing that!?" And that's a valid question. Especially when "that" is something based simply on being a good human being and world citizen. I mean, I don't want to "monetize" goodwill, and I doubt anyone who gives their heart and time really wants to.
So I decided to separate those ideas…since I was the one that forced them together in my head to begin with. That's when I had this little epiphany that started to iron things out a bit:
Once again I'm reminded that life is not and will never be black and white. We don't live in a vacuum, and few things are actually linear.
For me, at least at this moment, I decided to start today with these questions at the top of the day and then work down from there.
What Can I Do Today To Inspire And To Be Inspired?
The reality is that there are many hours in the day and many things that we "have to" do. But I wrote down a few things that I could do to be inspired today. I started the day by watching a few motivational videos that get me seeing the possibilities and inspiring me to take action.
Then I wrote a few ways I could possibly put things out into the world that could inspire others. One was to post a quote that's been on my mind lately, and the other was to make this quick post.
Now, I'm actually finishing this up with a lot of work left to do today. But at the end of the day, regardless of whatever else does or doesn't get done, I've put some good juju out into the world and I absorbed some of the good juju other do-gooders have put out there.
Right now that's enough. And I like how it feels. Can't wait to do it again tomorrow and be conscious of those decisions. I'm just gonna stop overthinking it…for the moment. 😜🤣
Would love to know how you feel about this mindset and what you do on the daily to inspire and stay inspired. Leave some thoughts in the comments!
Cheers!
— Jason
Related Articles: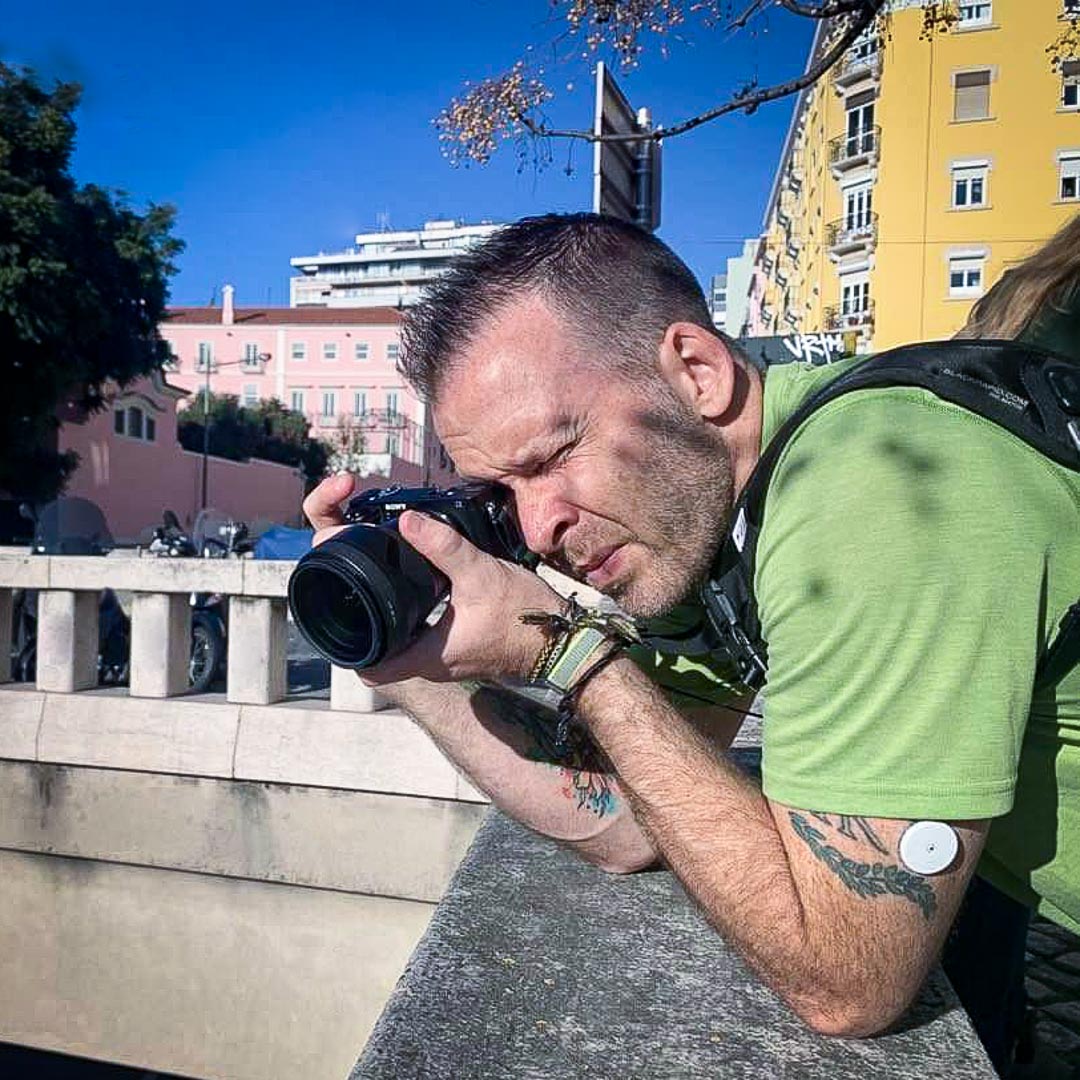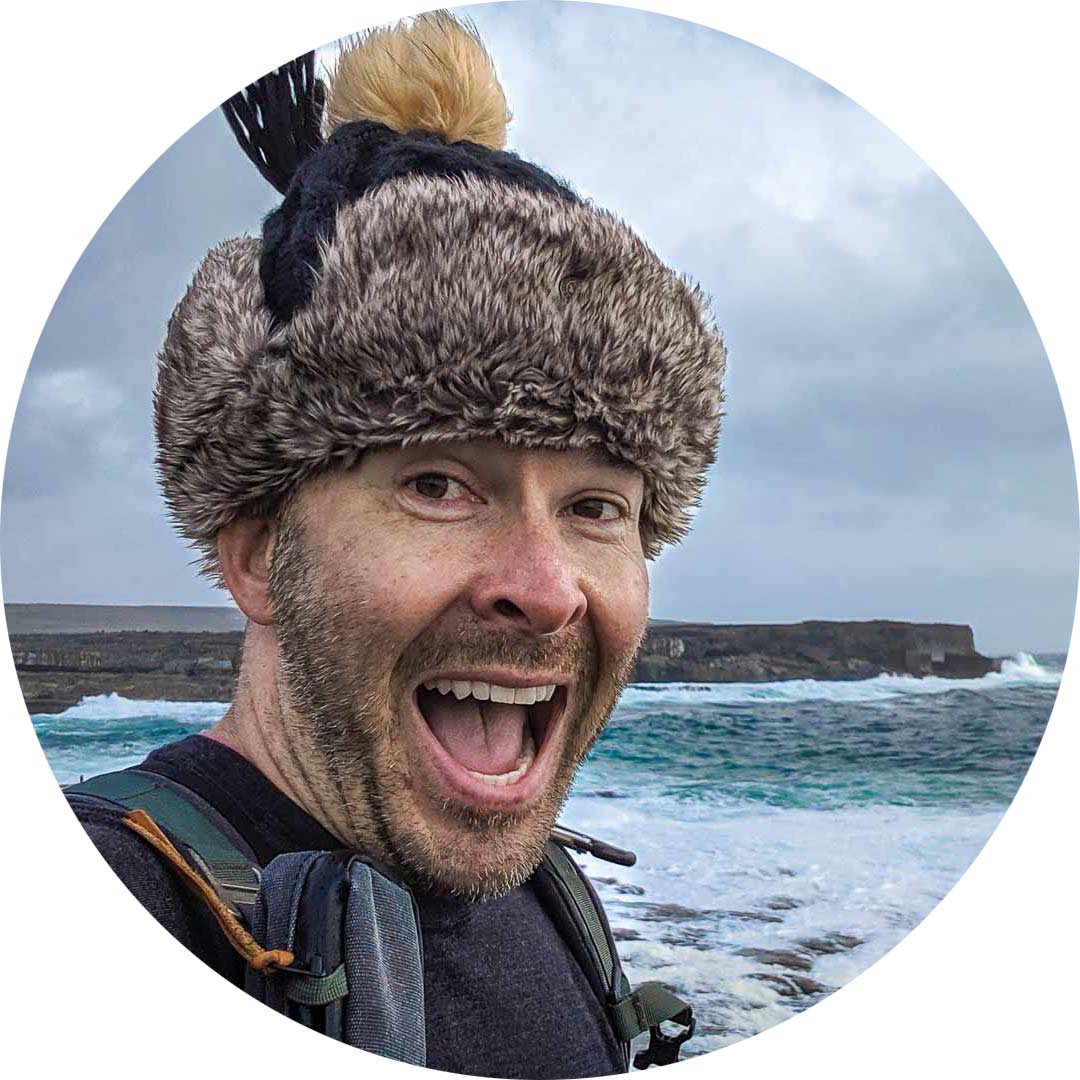 About Jason Robinson
Jason is the author of "The Beginner Traveler's Guide To Going Nomad," as well as the voice behind the words and the eye behind the lens for The Nomad Experiment. "Planning to travel at some point" wasn't actually getting the job done, so nearing 40 he decided to make it a priority, nomatter how scary that was. A few years later—through the pandemic and a type 1 diabetes diagnosis at age 42—now living a life of nomadic travel, he's speaking out to encourage others of any age, or with any serious medical diagnosis, to live an unconventional life.
Travel Planning Tips
Figure out where you are going & how are you getting there…
I suggest using at least 2 to 3 different travel search sites. Start with Skyscanner or Orbitz or Booking …or whatever aggregator site you prefer. Then when you see what airlines to use, check their respective sites for better deals or rewards flights.
Figure out where you're going to stay…
If you're interested in hostels, search Hostelworld or Hostelling International. For longer-term or more private digs, look at Airbnb, VRBO, or you can look for hotel rooms in the links from the search engines listed above.
Get comprehensive travel insurance, or in the least, travel medical insurance if internationally…
Especially with Covid not going anywhere, get covered. Start with an insurance aggregator like Insure My Trip, or with SafetyWing, World Nomads, or another. Then decide what is important to you; trip cancellation, baggage coverage, medical, or all of the above. And get a yearly evacuation plan, since you'll have to get home after your emergency! 
Need more resources? Click here!