"I Love You" And Other Things We Choose Not To Say…
I Really Do Think We Need To Say "I Love You" More, Before It's Too Late…
Ima break some shiz down for you friend. Might be a little disjointed, because my favorite bottle shop, Salud, has 1/2 price craft drafts on Mondays. Consequently, I have an odd tendency to be a little more real on Mondays. Sorry, not sorry. That said, I do think this topic needs a little attention.
I just got off of a phone call with a voice I haven't heard in nearly 20 years. But it was one of those conversations with a friend as if I had just talked to them yesterday. You know exactly what I mean. You have those friends, and it's amazing when you reconnect. The conversation really rattled my brain on the fact that we really need to say what we're thinking more often.
Join the email list to stay in the loop on new releases!
This site participates in the Amazon Services LLC Associates Program and other affiliate programs and may earn from qualifying purchases. You're never charged more, but it helps out little by little! Check out "Privacy" in the top menu if you need to know more!
What Are We So Scared Of?
OK. This is my vulnerable side. This is also my drunk side. Oddly, the two sides don't regularly communicate well with each other. Therefore, errs in judgment, whether positive or negative, will happen. The judgment from each towards the other will indelibly come later.
Often we overly concern ourselves with the repercussions on our character, or whatever bar it is we stack up for ourselves against the others or the world around us. We care too much, essentially, when those around us draw judgment. Instead, I feel like we need to concern ourselves more with just the opposite.
My Inner Voices Can Be Quite The Band Of A-holes
Storytime my friend.
I had this amazing uncle. To my other uncles, you're pretty baller too, but my Uncle Ron just struck a chord with me. We had amazing times while I was growing up that just clicked.
I eventually moved hundreds of miles away, distance happened, and the communication became only a few times a year, regrettably.
Ron and his family actually ended up buying the house that I grew up in, from my mom, so there was a bittersweet remembrance of my childhood when I would visit.
On one trip back north I went so far as to drive out of my way to head over to visit my uncle Ron. But as I got close, some asshole inside of me started talking. See, Uncle Ron was a talker, god love him. That voice inside of me started telling me that I was going to be in for a good couple of hours if I visited. That there were other, more important things I could choose to do.
I listened to that inner voice.
READ NEXT: Fear & Loathing in Las Nomad: Admissions Of A Wannabe Nomad
Nomad Fuel: Books for Inspiration, Motivation, & Generally Slaying it at Adulting
Everyone Dies
Damn. Buzzkill Betty, right!?
So sorry for that foreshadowing, but it's kind of the point of this whole Russian imperial-induced rant.
I didn't stop by to visit, and a few weeks later, from hundreds of miles away, I learned that my favorite uncle didn't wake up one day. Totally random, but unfortunately unavoidable.
There was some seriously internal reckoning for this deep thinker. A lot of come to Jesus stuff, regardless of whether your "Jesus" is Buddha, the Universe, or any other higher power. Reckoning, regardless. The resulting change in my personal "rules" is what I'm here to dish.
Silence Is A Bitter Pill To Swallow
I struggled quite a bit with my ignorance. My "time" was more important than another interaction with a person I cared very much about. That was a hard pill to swallow.
A quote that I can't let leave my brain for years now is:
It's proved itself true over and over in my life. It's a beauty in the beast situation. We do need contrast in our lives to help us understand pleasure, pain, love, and loss.
But what I learned from the whole ordeal of avoiding that last interaction with my Uncle Ron is that I won't put myself in that place again.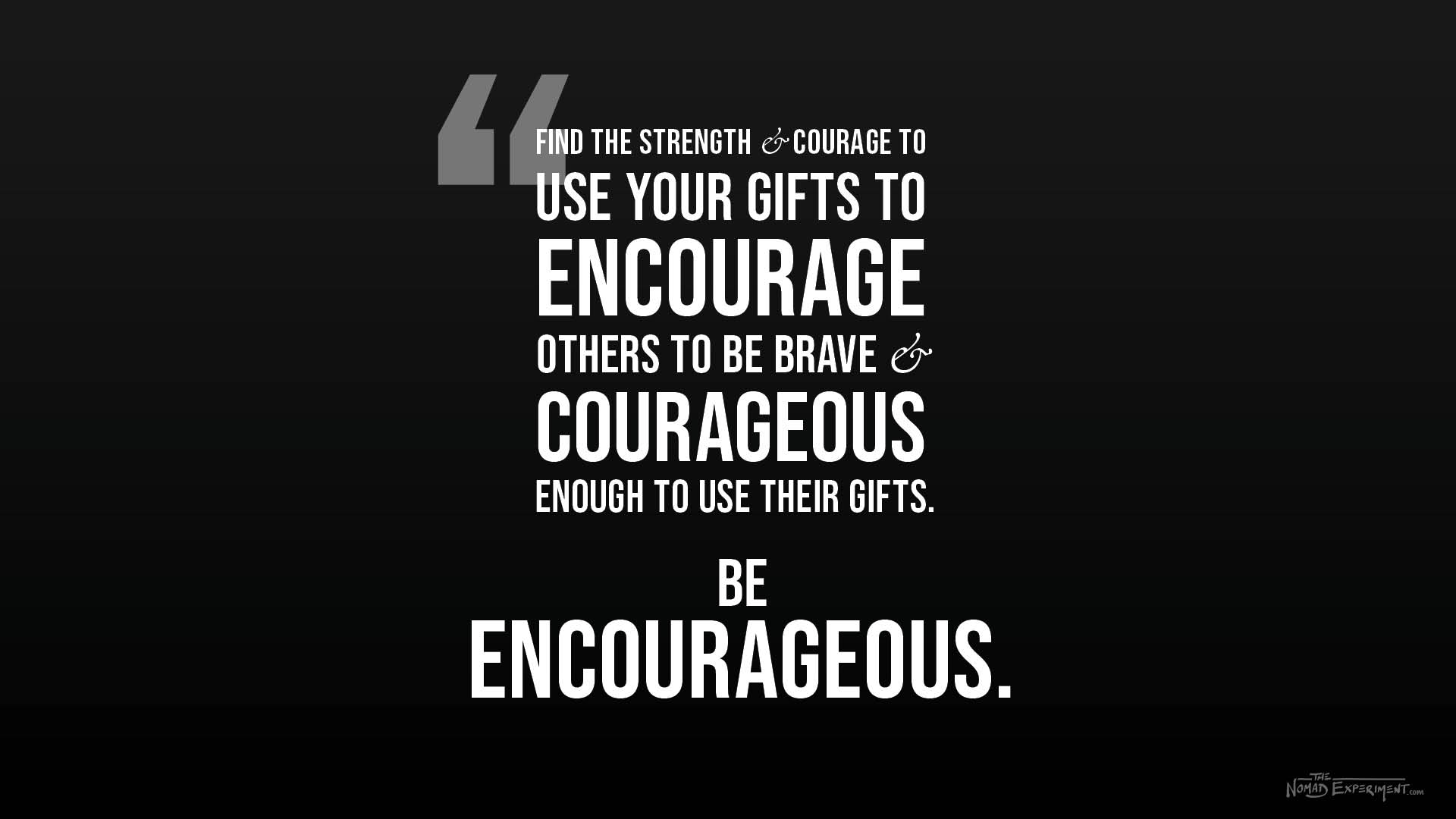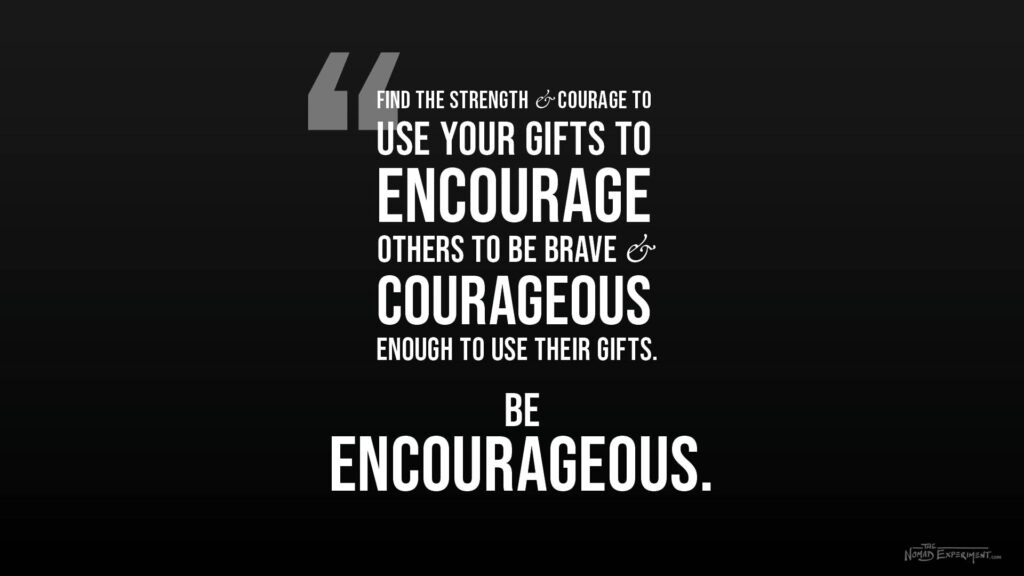 Just Call Me Captain Buzzkill
It wasn't a handful of weeks after my Uncle passed that I was visiting with my sister's sons. She mostly raised them as a single mom, and I sleep well knowing that I had some in-person impact on their formative years. (She might question the nature of that impact…)
Unfortunately for them, as they got out of my Jeep that day and said goodbye, my inner turmoil at recent events would come to a head. Mind you, they were well into their young teens at the time.
The two of them got out, I said "Love you", and their response was something to the effect of "ok…see you later…"
I honestly can't remember how it went down exactly, but I remember abruptly calling them back to stand at attention.
Essentially, I quickly told them how much it sucked that I didn't get to tell my favorite uncle "I love you" again before he died. Especially since I had the chance and chose not to. That they should think hard about not making that mistake when it came to the people they care about.
To consider making a choice today to make sure those they care about truly know that they do, in case tomorrow never comes.
READ NEXT: Fear & Loathing in Las Nomad: Admissions Of A Wannabe Nomad
Travel Medical Insurance, Pre-Existing Conditions, & Type 1 Diabetes
Sometimes I Could Swear My Nephews Hate Me…Except Now I Know They Love Me
I remember having tears in my eyes and a tremble in my voice as I scolded my nephews for this thing that they hadn't even had the chance to learn yet. It was uncomfortable for me, and I'm sure even more so for them. But a funny thing has happened since that time, I've listened to my own advice, and the personal liberation has lightened my soul.
See, I get it. We're all "too cool" to do this or that, or act this or that way at so many points in our days…weeks…months…lives. It's a tough one to overcome; those inner voices can be huge dicks.
But that decision I made to say to people how I feel is beautifully reinforced now on the regular. Every time I get off of the phone with my nephews, or give them a hug goodbye, they are comfortable saying "I love you" more than they ever were. And I'm comfortable telling them the same. Funny thing is, most time they beat me to it now!
Spoiler Alert: This Isn't About Me Or My Nephews
If you've made it this far, thank you. Sometimes I wonder why my brain thinks it can get its point across when my ignorant fingers are at the helm.
This is about making a decision to tell those around us, regardless of the moment or the matter, that we care about them. Put social media or pompous pride-induced personal false narratives aside. Just be real for the sake of being real. Start understanding what good that can do to us and the world!
Mortality Is A Sombich
So back to that voice I haven't heard in nearly 20 years. The phone call I just got off of. Her mom just passed. Yeah, that's why we were talking, unfortunately.
But as we were trying to avoid the obvious reason for our reconnection after way too long, there was comfort and calm. We talked of friends, influences, how we had all gotten from there to here, and the people that had made impacts along the way.
My friend mentioned to me, when asking about someone close to both of us, that she needed to reach out to that person. She said that she had thought about reaching out over the years, but just hadn't. She said she wasn't sure why, but that the person just had a big impact on her and she had been meaning to…
Although we had already gone through the "ready to get off the phone" script, I had to interject.
My New Rules Moving Forward
Essentially I recapped the story above, about my regret with my Uncle, and the lessons with my nephews, and since. I told her about the rule I had made for myself moving forward to say the things I was thinking, when I was thinking them.
The reason I actually called this evening was because I thought of her, and how we hadn't talked, and that it just altogether sucked that she lost her mom. But instead of putting it off–because of my "new" rule from years ago–I instead sent a text to let her know that I would love to chat if she was up for it. Way too late, and completely inappropriately timed by all normal social rules we all seem to inflict upon ourselves.
READ NEXT: Diabetes Symptoms For Noobs – My Type 1 Diabetes Symptoms & Diagnosis Story
Virtual Mailbox 101: What is a Virtual Mailbox & How I Get Mail While Traveling Full-Time
What's The Worst That Can Happen?
I mentioned to my friend that my lightness of being when I give in to the urge to tell someone what I'm feeling, or that I care for them, is incalculable in worth. I've come to terms that it may not be reciprocal, but that's not my choice to make. And it's neither here nor there.
We have enough other, more burdensome things to cause friction in our lives. Don't let fear of love, friendship, or even just telling someone that they have a nice smile, be something that adds to the weight on your heart or soul.
Best to you friend. I hope my message came across the way I wanted it to.
Noochies.
— Jason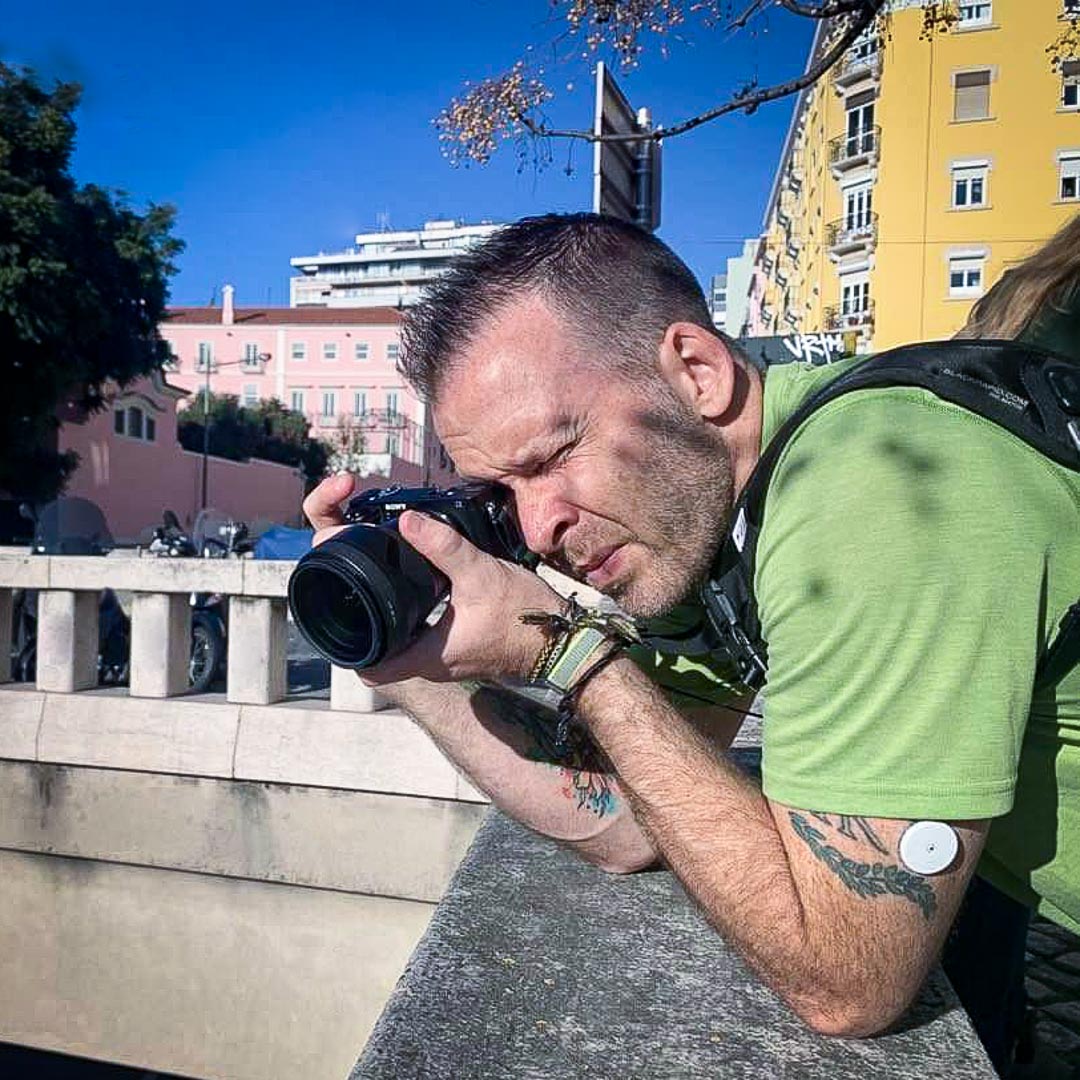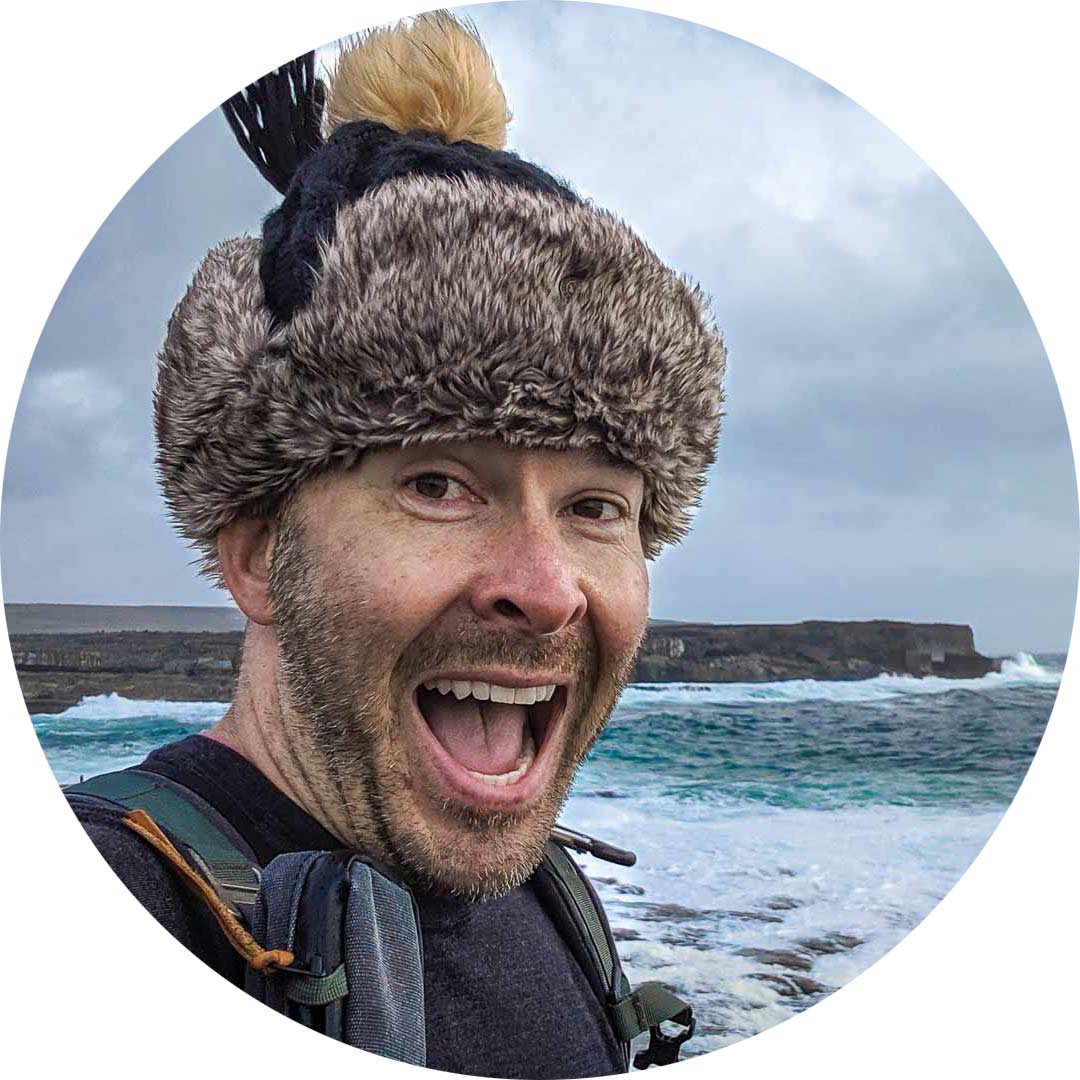 About Jason Robinson
Jason is the author of "The Beginner Traveler's Guide To Going Nomad," as well as the voice behind the words and the eye behind the lens for The Nomad Experiment. "Planning to travel at some point" wasn't actually getting the job done, so nearing 40 he decided to make it a priority, nomatter how scary that was. A few years later—through the pandemic and a type 1 diabetes diagnosis at age 42—now living a life of nomadic travel, he's speaking out to encourage others of any age, or with any serious medical diagnosis, to live an unconventional life.
Travel Planning Tips
Figure out where you are going & how are you getting there…
I suggest using at least 2 to 3 different travel search sites. Start with Skyscanner or Orbitz or Booking …or whatever aggregator site you prefer. Then when you see what airlines to use, check their respective sites for better deals or rewards flights.
Figure out where you're going to stay…
If you're interested in hostels, search Hostelworld or Hostelling International. For longer-term or more private digs, look at Airbnb, VRBO, or you can look for hotel rooms in the links from the search engines listed above.
Get comprehensive travel insurance, or in the least, travel medical insurance if internationally…
Especially with Covid not going anywhere, get covered. Start with an insurance aggregator like Insure My Trip, or with SafetyWing, World Nomads, or another. Then decide what is important to you; trip cancellation, baggage coverage, medical, or all of the above. And get a yearly evacuation plan, since you'll have to get home after your emergency! 
Need more resources? Click here!