Hiking The Narrows of Zion National Park, Utah – Getting Your Feet Wet!
A Feast For The Eyes—Hiking the Narrows Trail at Zion National Park, Utah
Yep, if you're anything like me, hiking the Narrows Trail at Zion National Park in Utah is likely way up on your list. And I can easily say that it should be, after spending about 7 hours wading through its chilly waters. (BTW. Bucket Lists are so yesterday…)
Now, none of these photos or images can possibly do it justice, but I tried! You really do have to see it in person. That said, make sure you read along while enjoying the photos. I do have some tips for experiencing The Zion Narrows Trail, or just Zion National Park as a whole. My pops and I spent about 48 hours there, and things like beating the crowds or working the shuttles to make the most of your trip will really help!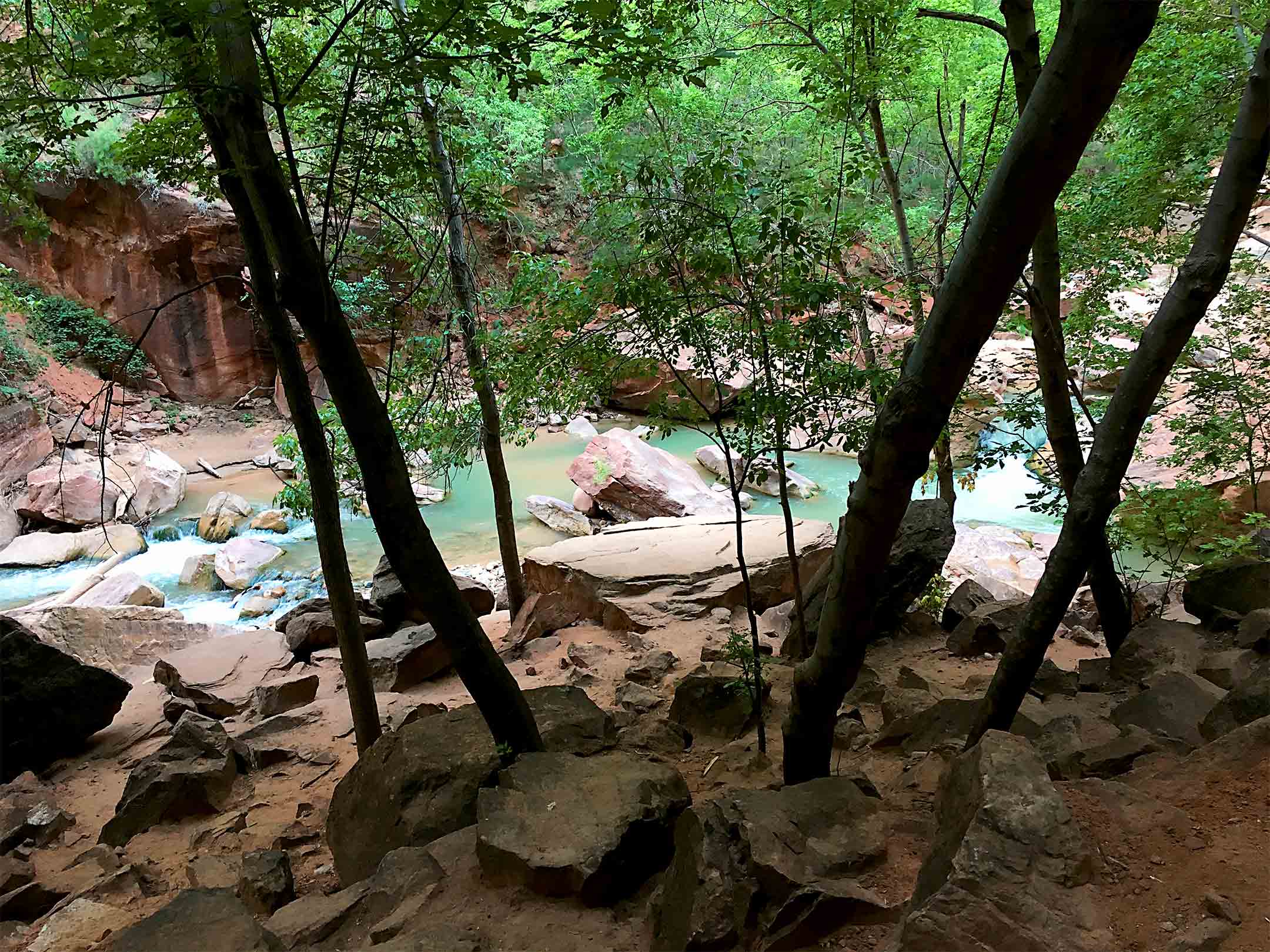 Join the email list to stay in the loop on new releases!
This site participates in the Amazon Services LLC Associates Program and other affiliate programs and may earn from qualifying purchases. You're never charged more, but it helps out little by little! Check out "Privacy" in the top menu if you need to know more!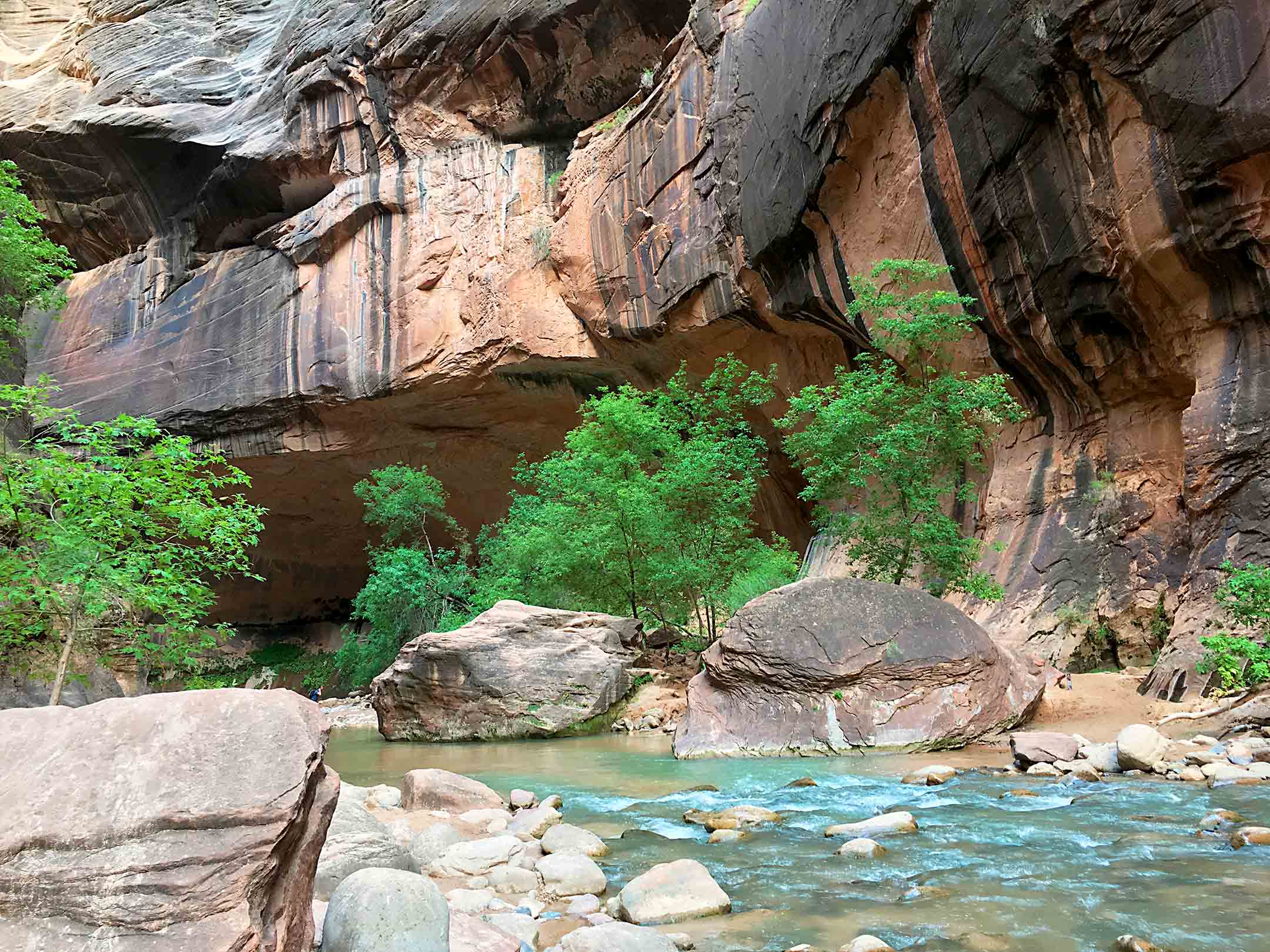 Hiking The Narrows In Zion National Park: The America The Beautiful Pass For The Win
One of the best tips I can give you if you're planning to visit multiple National Parks within a year is to buy a yearly pass. Dig into the specifics for yourself. The short of it is that most park entrance fees run $20-35 per small vehicle, or $20 per person per day if entering on foot.
I'm all for charging to enjoy these parks, since they do need money to stay maintained. But you can be smart about it! Essentially we visited Zion National Park, Bryce, and the Grand Canyon over the course of a few days. The America The Beautiful pass covered all entries. Paid for itself, so the next year is gravy for me!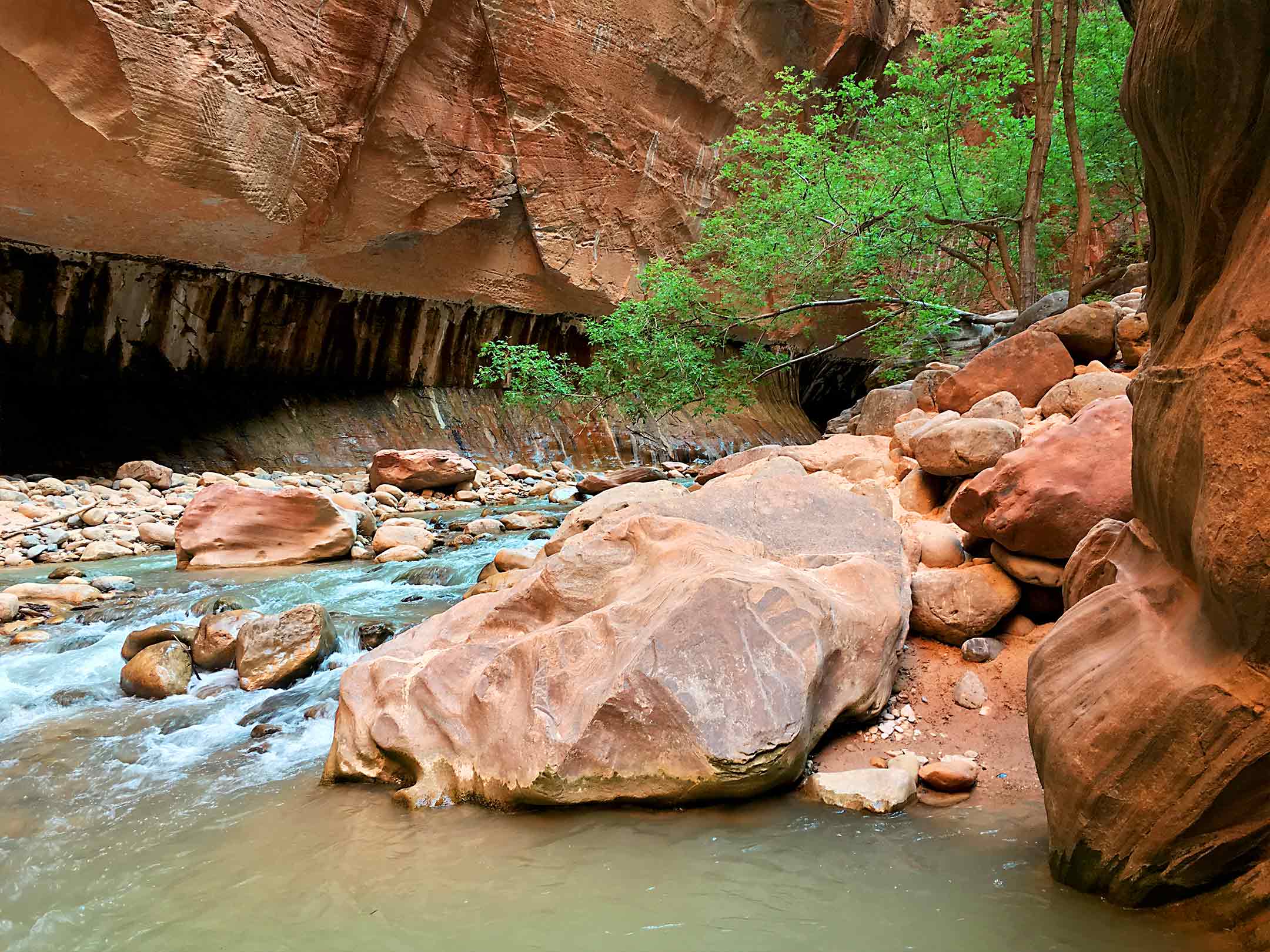 The Zion National Park Shuttle Will Be Your New Best Friend
Know this: there are no public vehicles allowed deep into the Zion National Park Canyon road, unless you're actually staying at the Zion National Park Lodge. That means you'll be using the very helpful park shuttles and either entering the park on foot or entering by vehicle and parking at the visitor's center.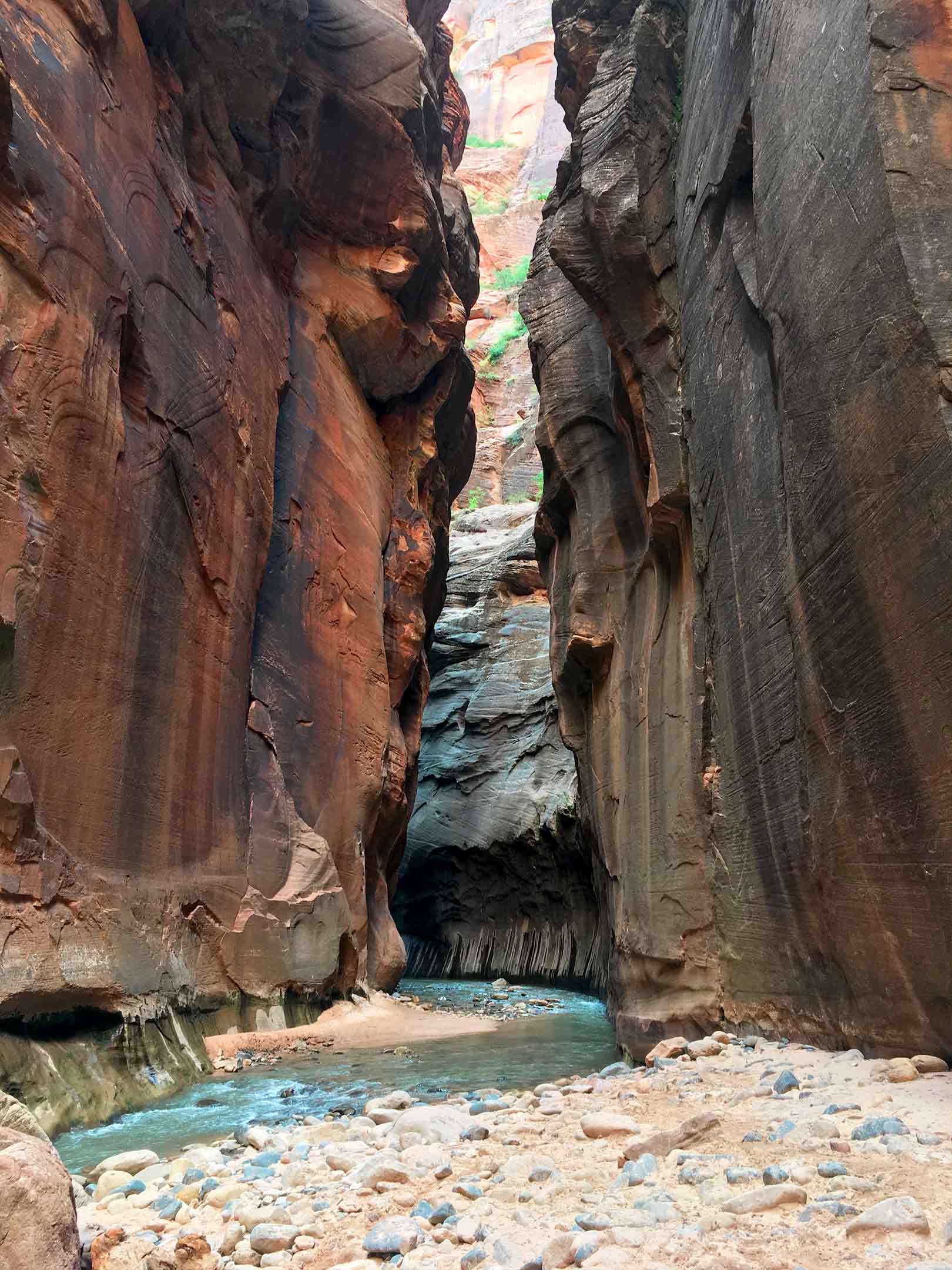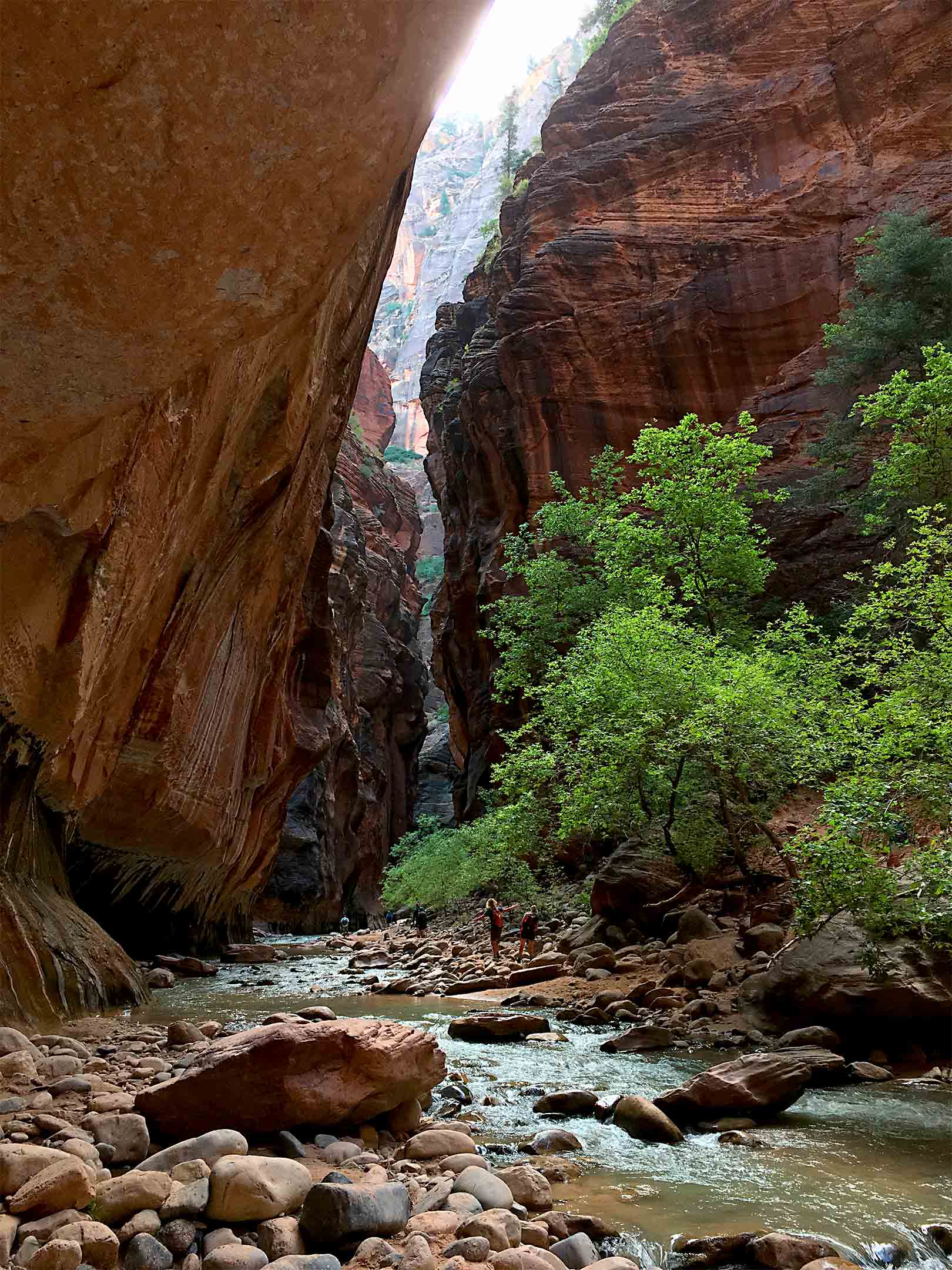 They also run great informational recordings on all of the inbound buses that are really great for understanding Zion and how it was formed and continues to evolve. Getting to the Zion Narrows Trail is all the way in the back of the canyon, so this really made the ride enjoyable.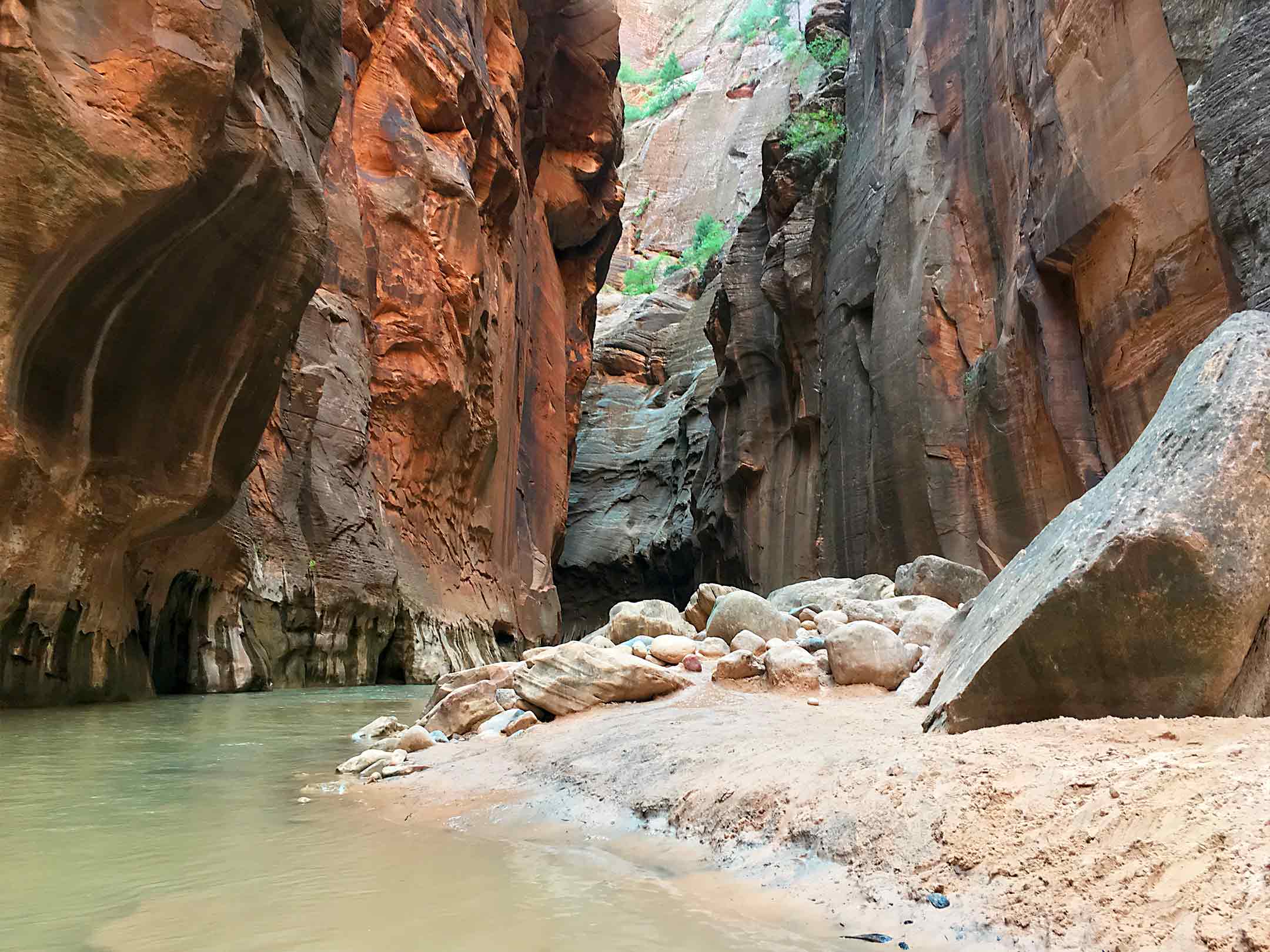 Keep in mind that, while there are many shuttles, you'll still have fairly packed shuttles during the peak park operating hours. During that time a roundtrip in and out of the canyon can take upwards of an hour. But, if you've ever been to a National Park that doesn't utilize shuttles (Crater Lake could learn from Zion…), you'll be thrilled to use them!
Visiting Zion National Park: Get There Early, Then Stay There Late
Probably the most important thing I can tell you, if you're able, is to push the limits of the shuttle bus schedule. See, for whatever reason, people visit these parks once in a lifetime, but so many of them are willing to sleep in late or leave early. That leaves them dealing with the biggest crowds of the day!
READ NEXT: The Ultimate Yellowstone National Park 14-Hour Day Guide – With Videos!
Is Life An Adventure Anymore? Camping in Cathedral Valley in Capitol Reef National Park
But with that, we actually bolted during the middle of the day peak times and either rested up, had a beer, or got some food. He actually thanked me later, since we got to experience really desolate areas of trail with nobody around.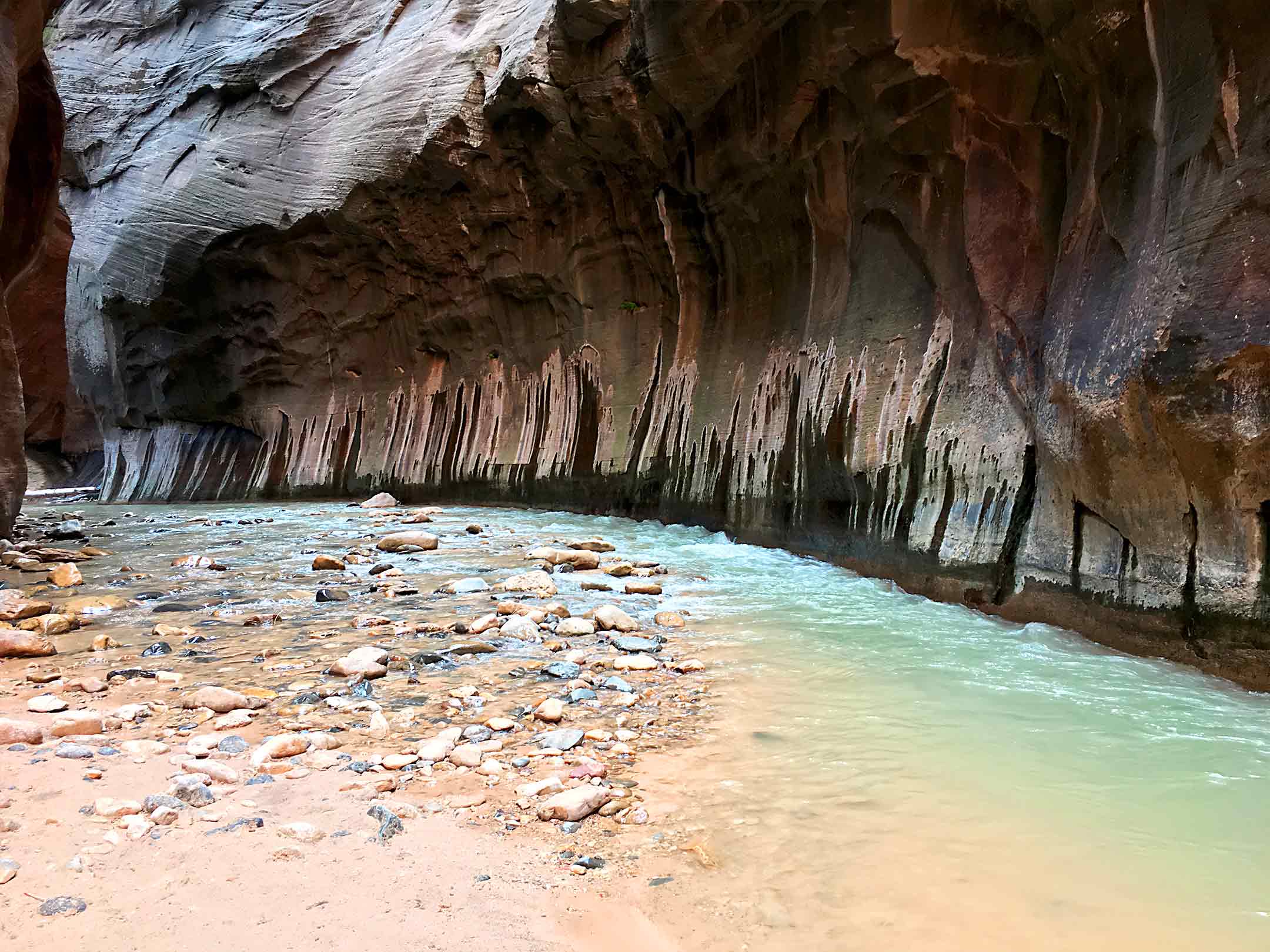 Look closely at these photos compared to many tourist photos you might see on the web.
And if you're able to stay in and time your last trail to catch one of the last buses out of the canyon you'll experience the same! Sunset bonus for you my friend!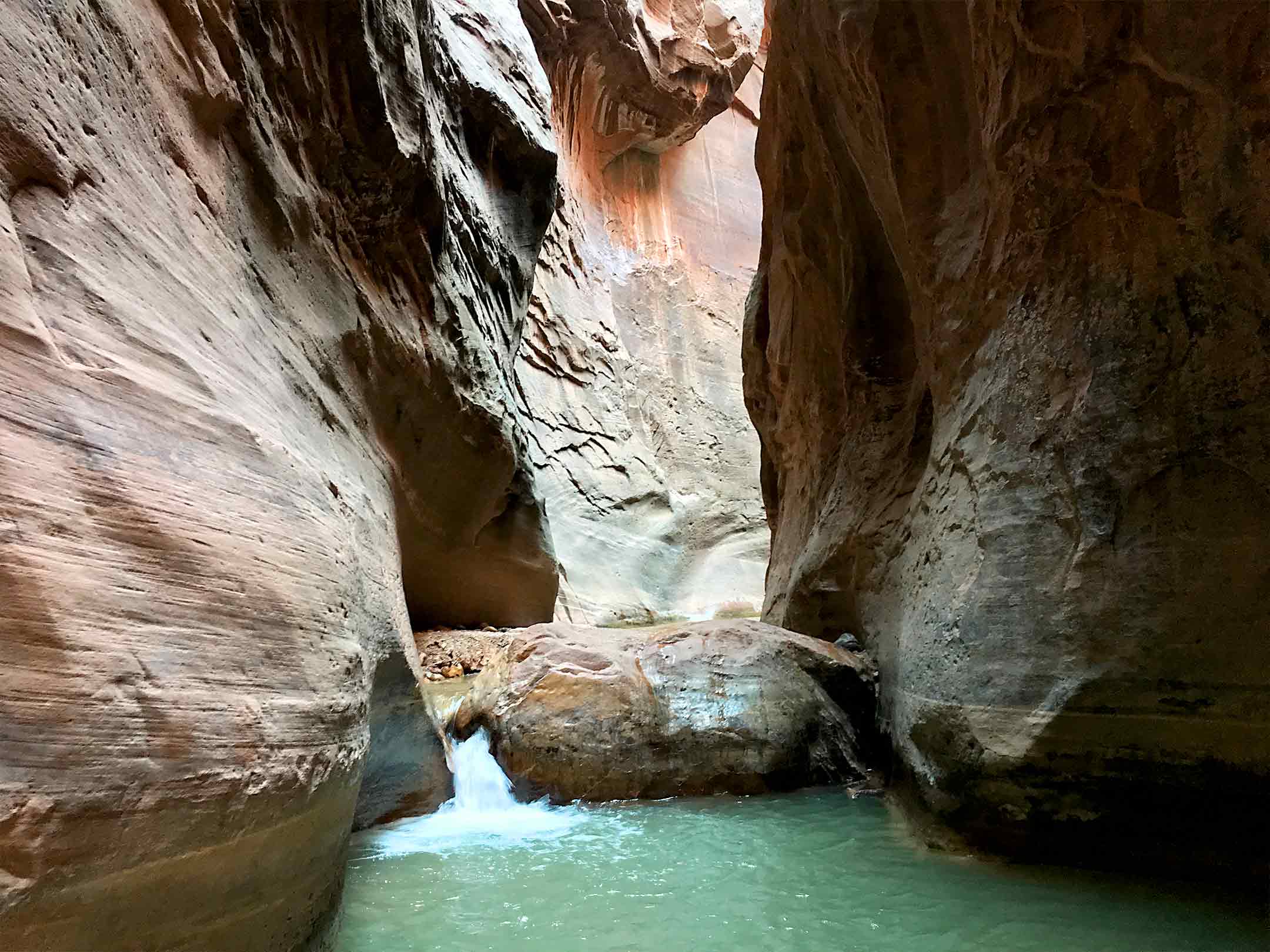 Hiking Zion National Park: Be Vewwy Vewwy Quiet…
So the Sunday night that we rolled into town, we got into the park with just enough time for a twilight hike. We knew we had time to catch the last bus so we took advantage of it, and it paid dividends.
We hiked the "Hidden Canyon Trail" in Zion, and because we were doing it late, we only passed two other hikers along the way. But we were also lucky enough to be greeted by two mountain goats. One had some pretty stellar horns, trouncing in between the walls of a 20ft wide canyon right next to us.
So we saw an amazing sunset and some local wildlife, all while still being done in time to catch the last bus out of the canyon.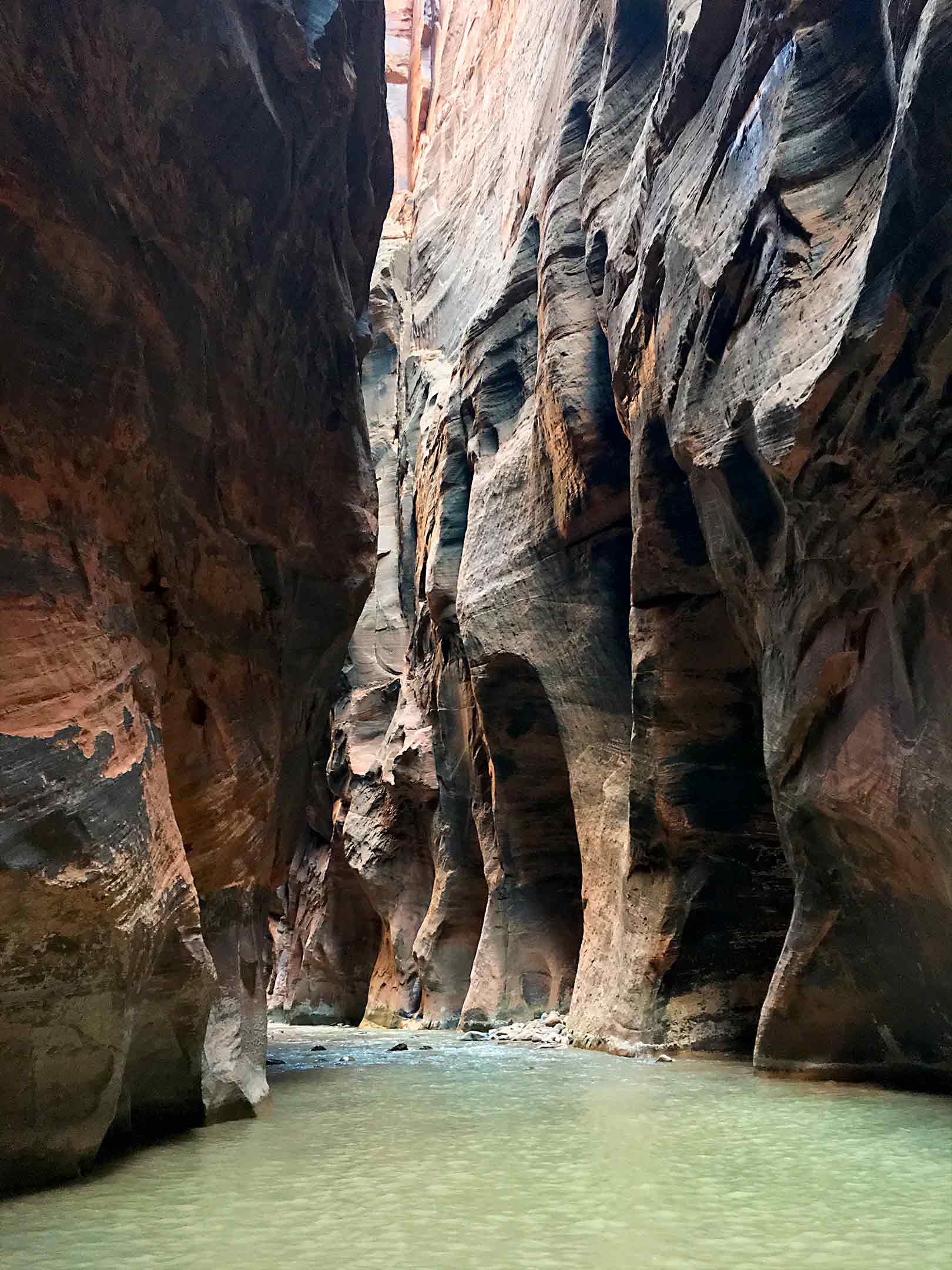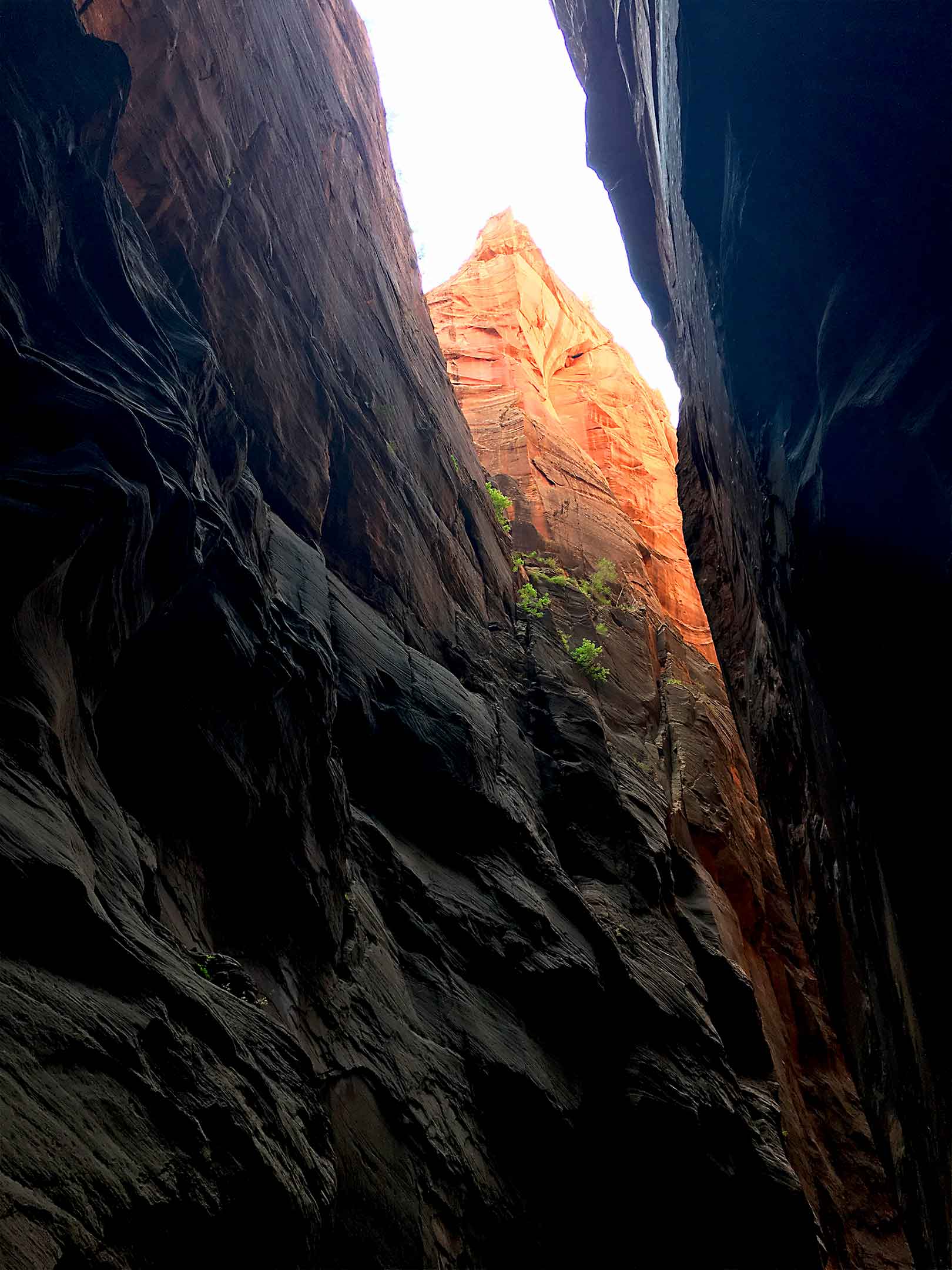 Now Go Hike The Narrows At Zion National Park!
Like you really needed my encouragement! To summarize: Go early and hike late, enjoy the shuttles, and be vewwy, vewwy quiet! And make sure you try the Zion Narrows trail. Truly something anyone should experience at least once in their lifetime.
If you have more time in Utah and think about visiting Salt Lake City, here's a video of an evening I spent in that beautiful city! Or, if off-road racing is your thing, check out the Utah Motorsports Campus and some high-horsepower shenanigans!
Cheers!
— Jason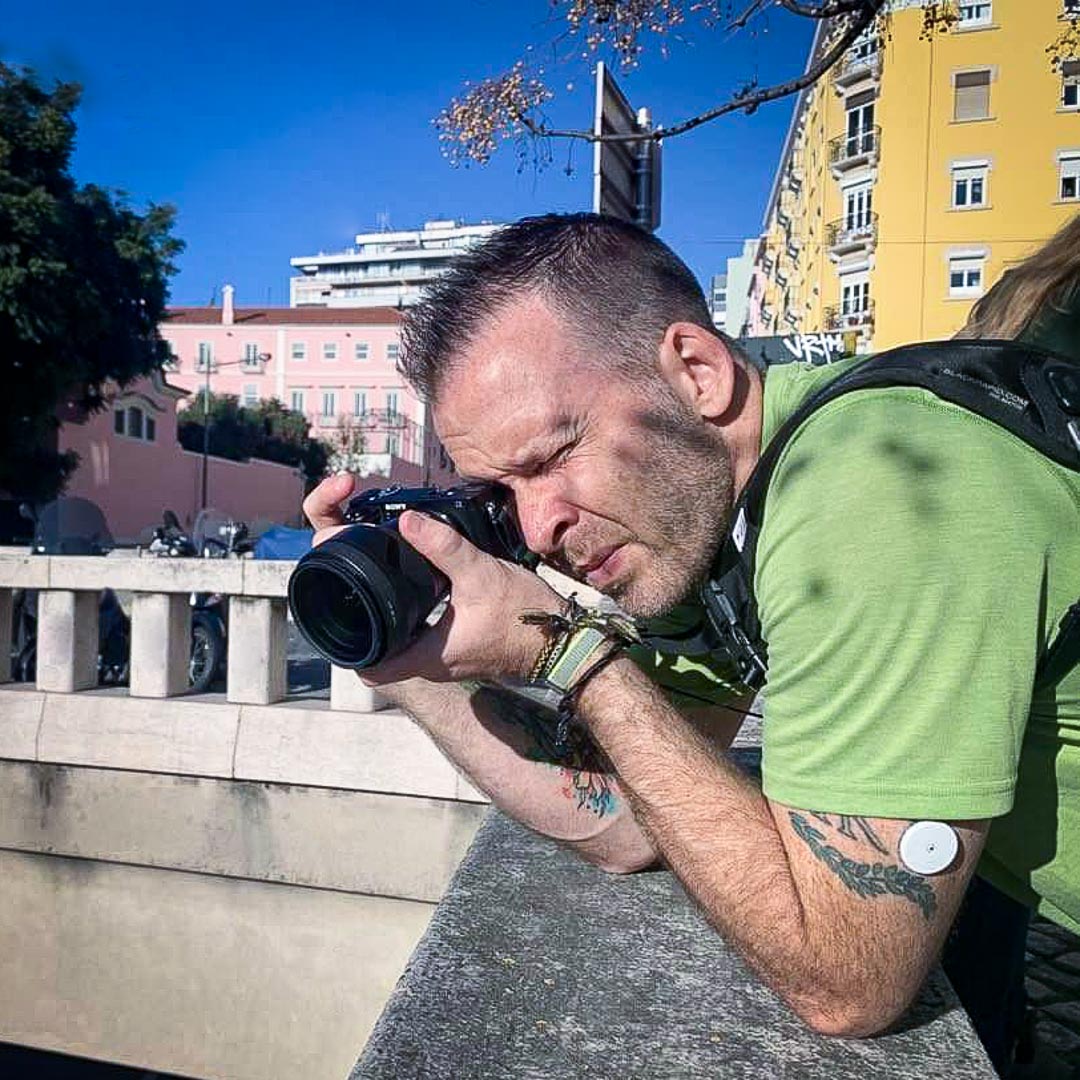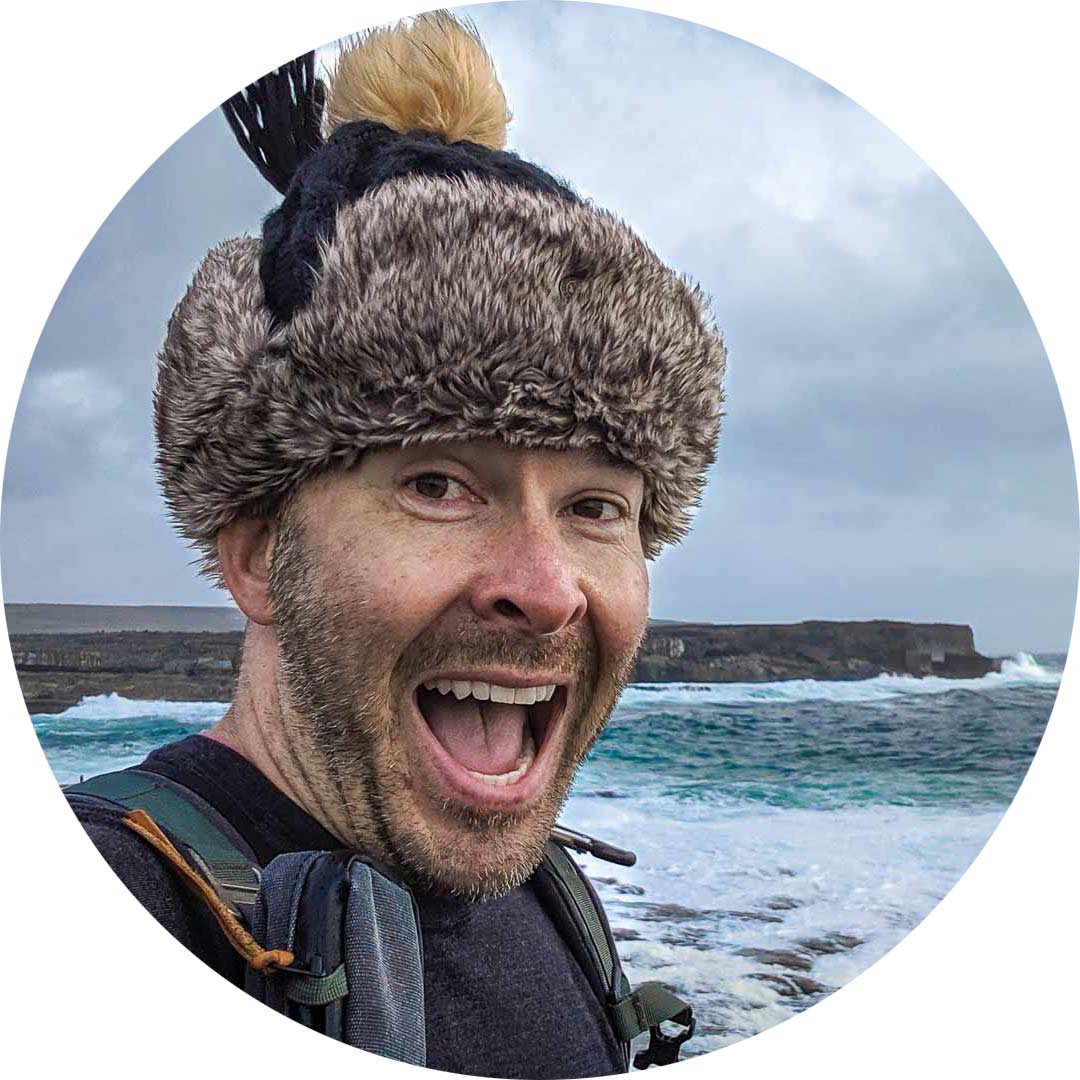 About Jason Robinson
Jason is the author of "The Beginner Traveler's Guide To Going Nomad," as well as the voice behind the words and the eye behind the lens for The Nomad Experiment. "Planning to travel at some point" wasn't actually getting the job done, so nearing 40 he decided to make it a priority, nomatter how scary that was. A few years later—through the pandemic and a type 1 diabetes diagnosis at age 42—now living a life of nomadic travel, he's speaking out to encourage others of any age, or with any serious medical diagnosis, to live an unconventional life.
Travel Planning Tips
Figure out where you are going & how are you getting there…
I suggest using at least 2 to 3 different travel search sites. Start with Skyscanner or Orbitz or Booking …or whatever aggregator site you prefer. Then when you see what airlines to use, check their respective sites for better deals or rewards flights.
Figure out where you're going to stay…
If you're interested in hostels, search Hostelworld or Hostelling International. For longer-term or more private digs, look at Airbnb, VRBO, or you can look for hotel rooms in the links from the search engines listed above.
Get comprehensive travel insurance, or in the least, travel medical insurance if internationally…
Especially with Covid not going anywhere, get covered. Start with an insurance aggregator like Insure My Trip, or with SafetyWing, World Nomads, or another. Then decide what is important to you; trip cancellation, baggage coverage, medical, or all of the above. And get a yearly evacuation plan, since you'll have to get home after your emergency! 
Need more resources? Click here!
This site participates in the Amazon Services LLC Associates Program and other affiliate programs and may earn from qualifying purchases. You're never charged more, but it helps out little by little! Check out "Privacy" in the top menu if you need to know more!