The LX Factory Lisbon: Epic Street Art, Murals, Sunday Markets, Music & Brunch
Visiting The Lisbon LX Factory: Craft Beer & Food, Street Art Murals, And A Super Cool Bookstore
If you're into street art, cool spaces, and even cooler swag, you definitely need to add the LX Factory to your list of things to do in Lisbon! The LX Factory Lisbon is a repurposed factory complex turned trendy hangout where buildings date back to the mid-1800s showing a cool contrast between the old architecture and the new spaces created.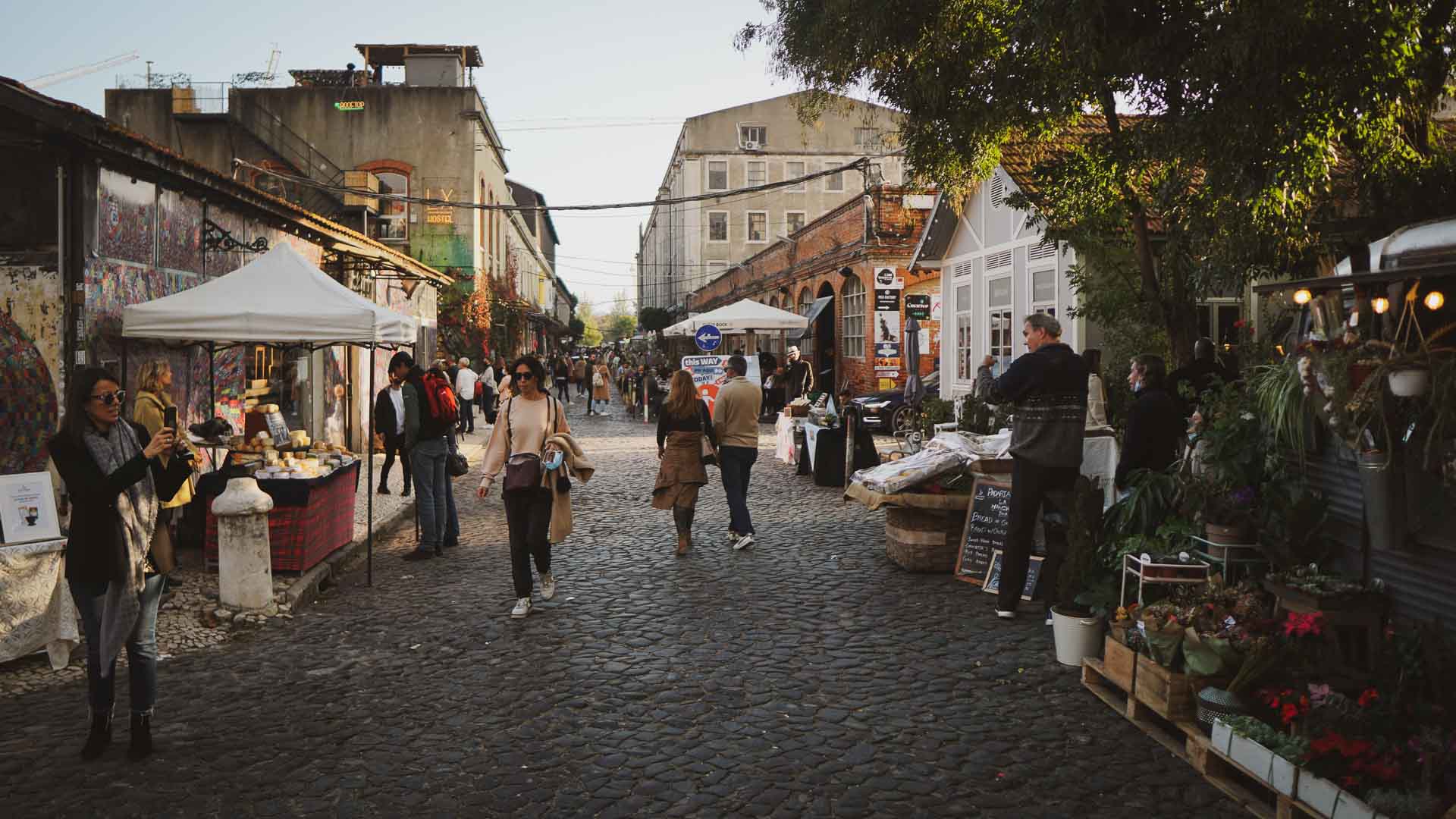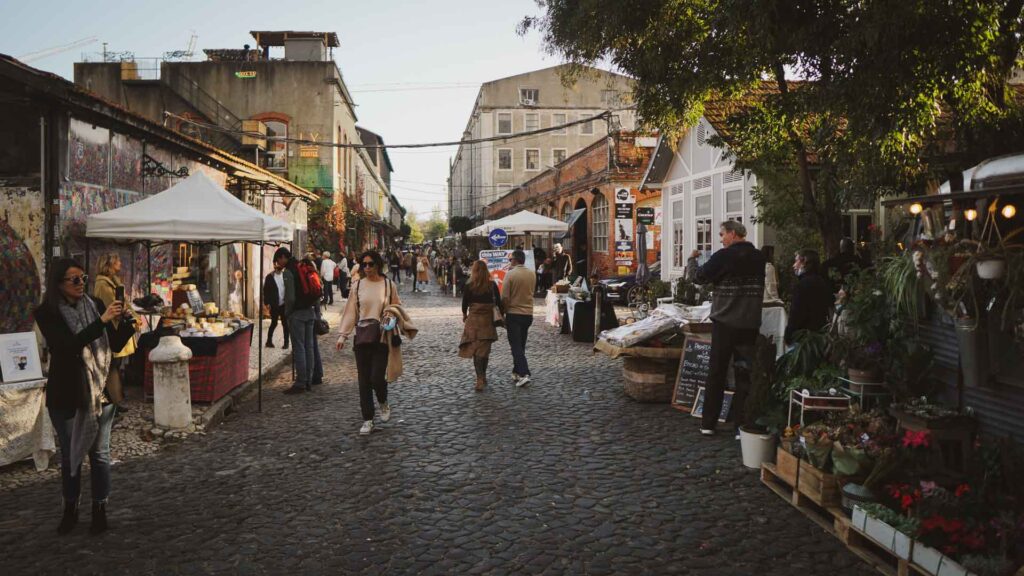 This site participates in the Amazon Services LLC Associates Program and other affiliate programs and may earn from qualifying purchases. You're never charged more, but it helps out little by little! Check out "Privacy" in the top menu if you need to know more!
Beyond the totally unique shops, craft beer and food purveyors, and tattoo shops, there is street art and murals hidden all around the Lisbon LX Factory. You can sit down for some delicious food, grab a drink and walk about and see what you can find. Make sure you go into the multi-story building housing dozens of small businesses that create art, crafts, and all sorts of unique things.
Hope these photos show you why visiting the LX Factory should definitely be on your list of things to do in Lisbon!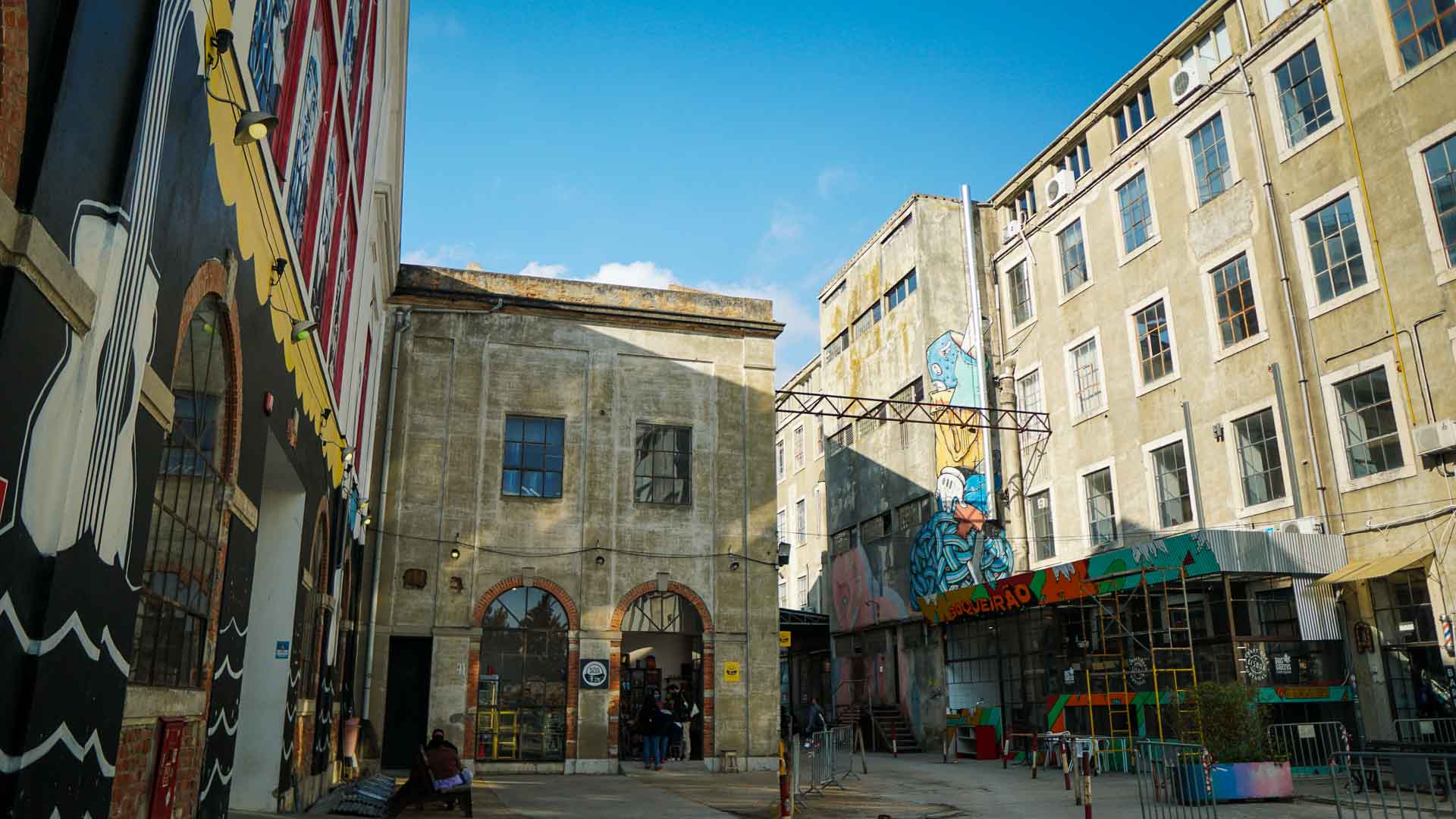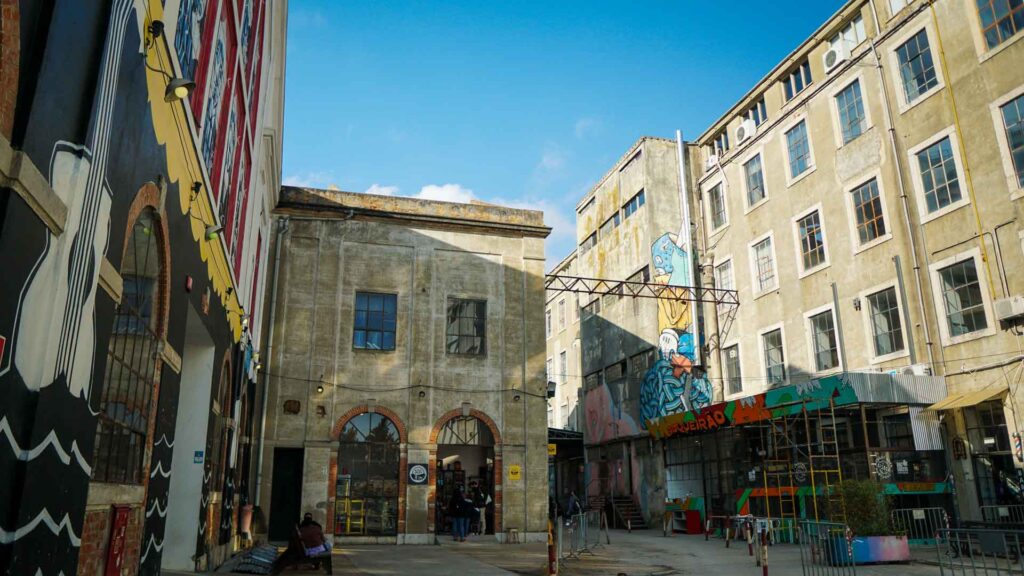 Join the email list to stay in the loop on new releases!
LX Factory Lisbon History
The history of the Lisbon LX Factory began in 1846 when one of the most important regional manufacturing companies moved its factory to Alcantara. The newly remodeled and repurposed LX Factory as we see it here opened in 2007. Lisbon finally had a spot for the creative, cultural, musical, artistic, architecture, and fashion scene to live.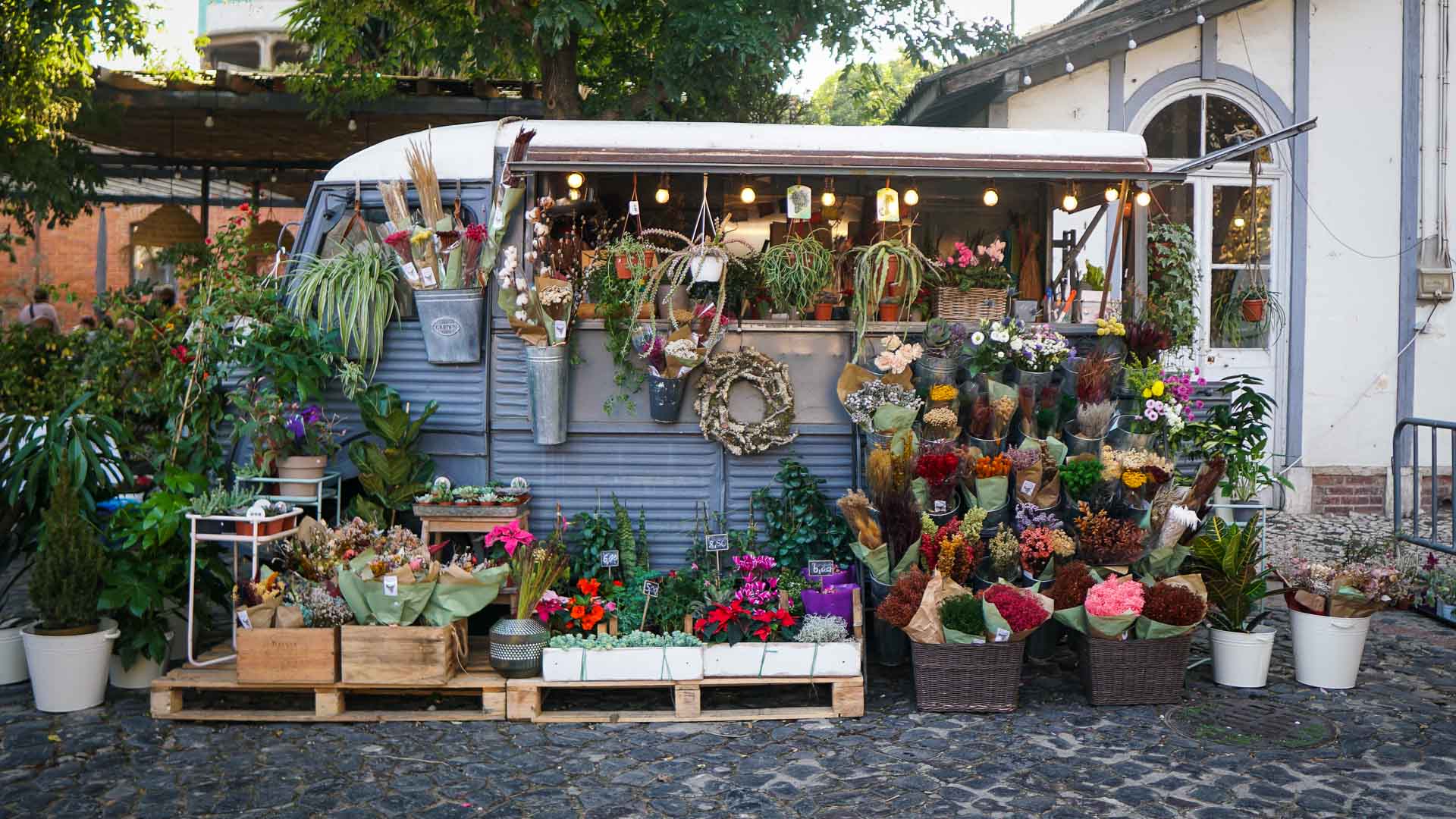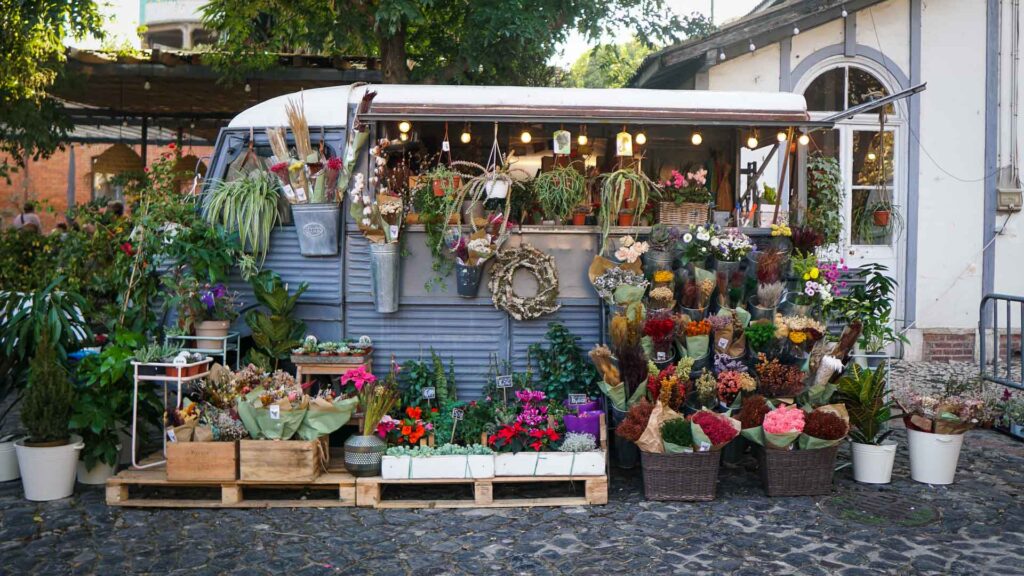 Now the space is home to more than 200 businesses ranging from restaurants, cafes, shops, design houses, showrooms, and offices that contribute directly to the LX Factory's unique artistic and cultural happenings.
READ NEXT: Beautiful Porto: Things To Do, See, And How To Travel in Porto, Portugal
I Froze My Insulin Flexpens On The Way To Europe—Tips For Traveling With Insulin Internationally
Search For Street Art And Murals Throughout The LX Factory
I'm a huge fan of street art and murals, and I'm always searching for them when I travel. Easily one of my favorite things to do in Lisbon. (Just search "art" in the search box on this site for more articles!) The LX Factory Lisbon has no shortage of street art murals, whether inside the shops and restaurants or simply walking through the alleyways and corridors.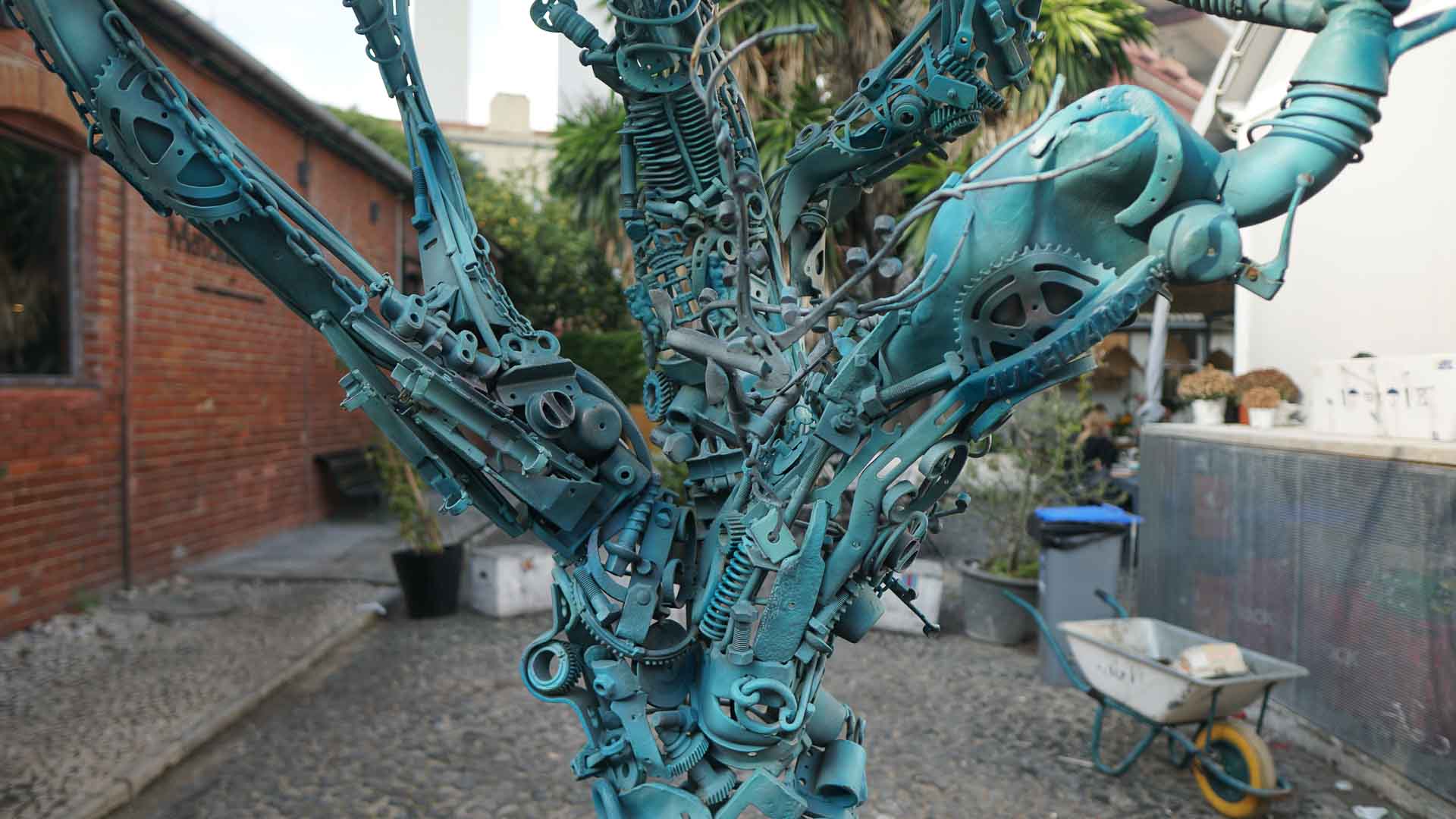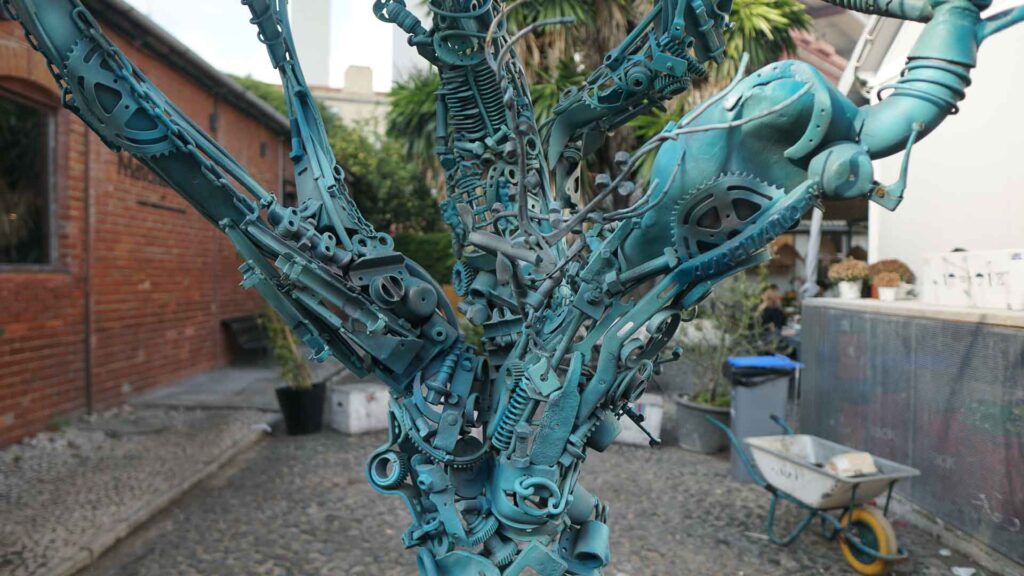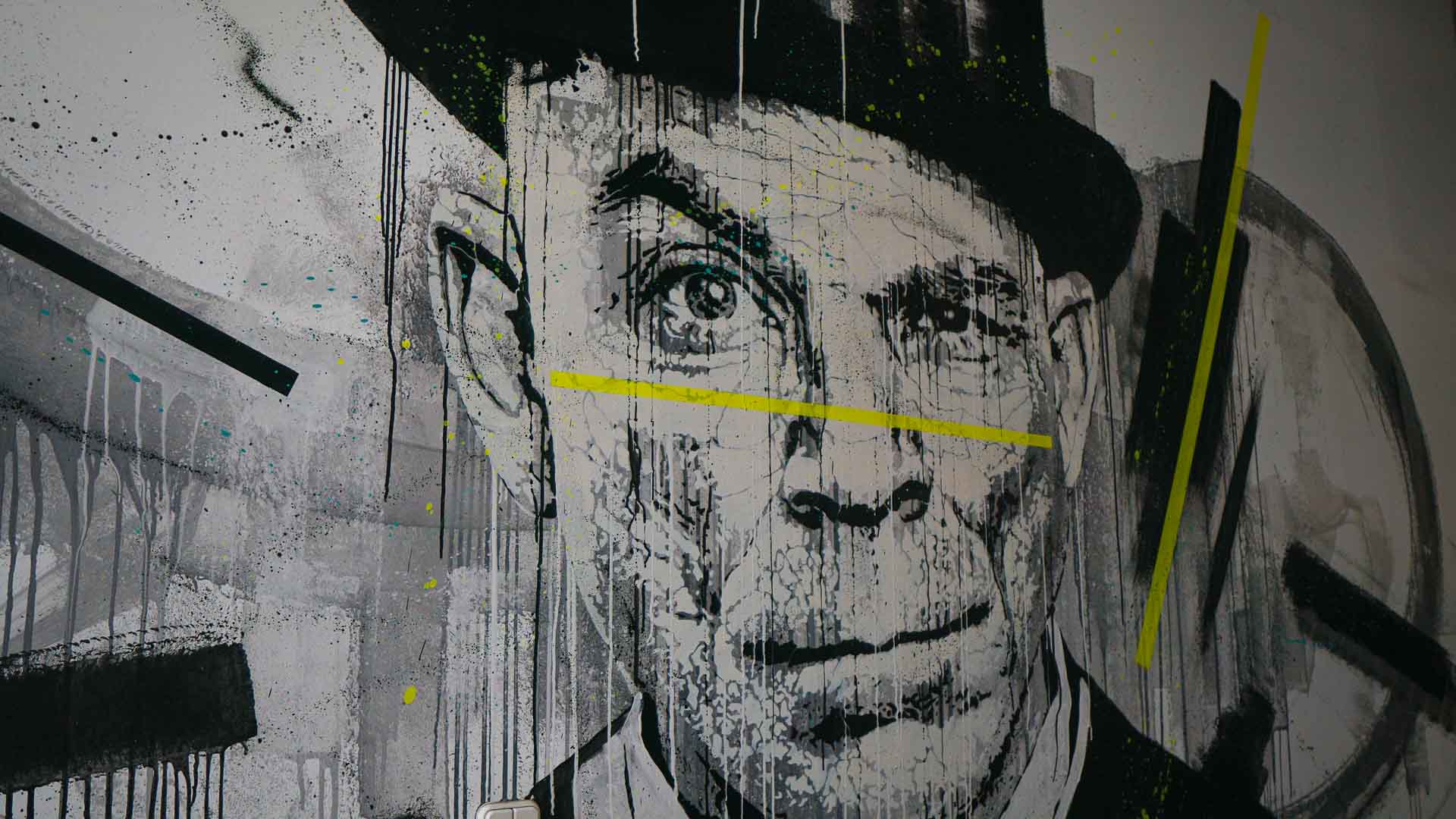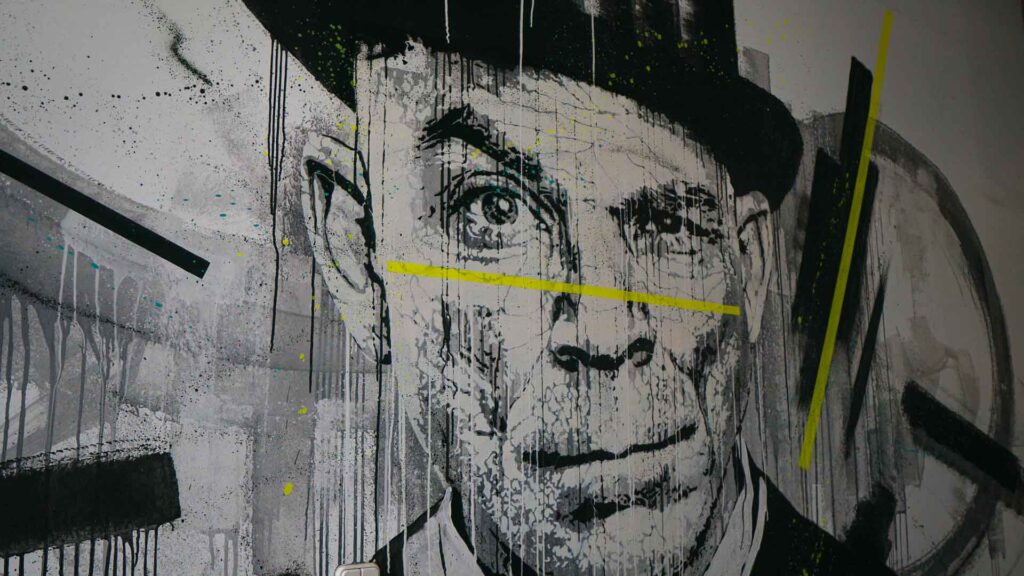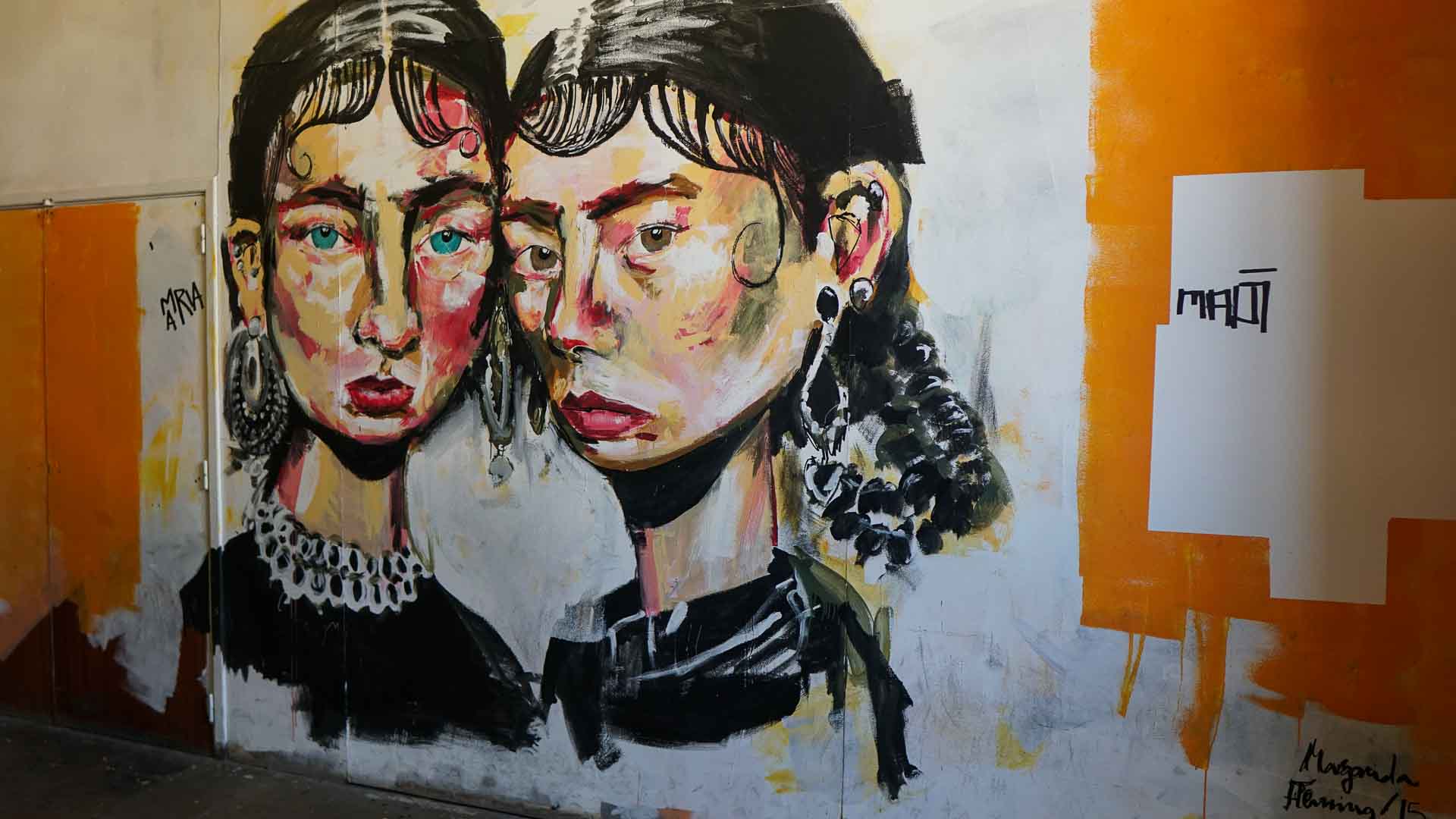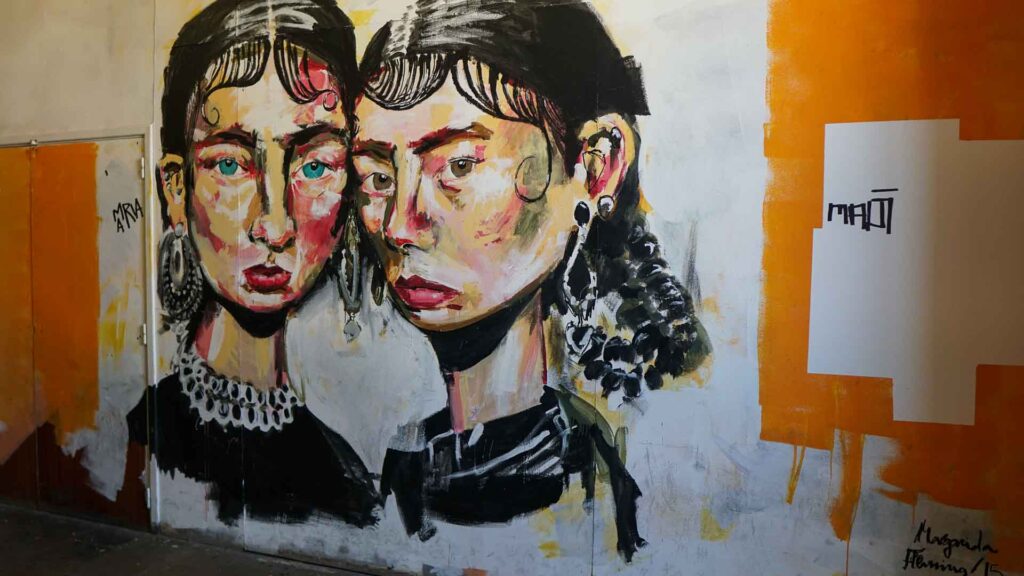 Fly Garbage Art by Bordalo II
Bordalo II is one of the most prominent artists you'll find works of while in Lisbon. Actually, one of the best things to do in Lisbon, if you have a couple of hours, is to search out his installations on foot. This installation at the LX Factory is almost a story tall and affixed to the side of one of the newest hostels in Lisbon.
The Portuguese artist uses trash and found materials to create 3D sculptures, pushing the boundaries of muralism and street art. I stumbled on many other pieces by Bordalo II while simply exploring the streets of Lisbon!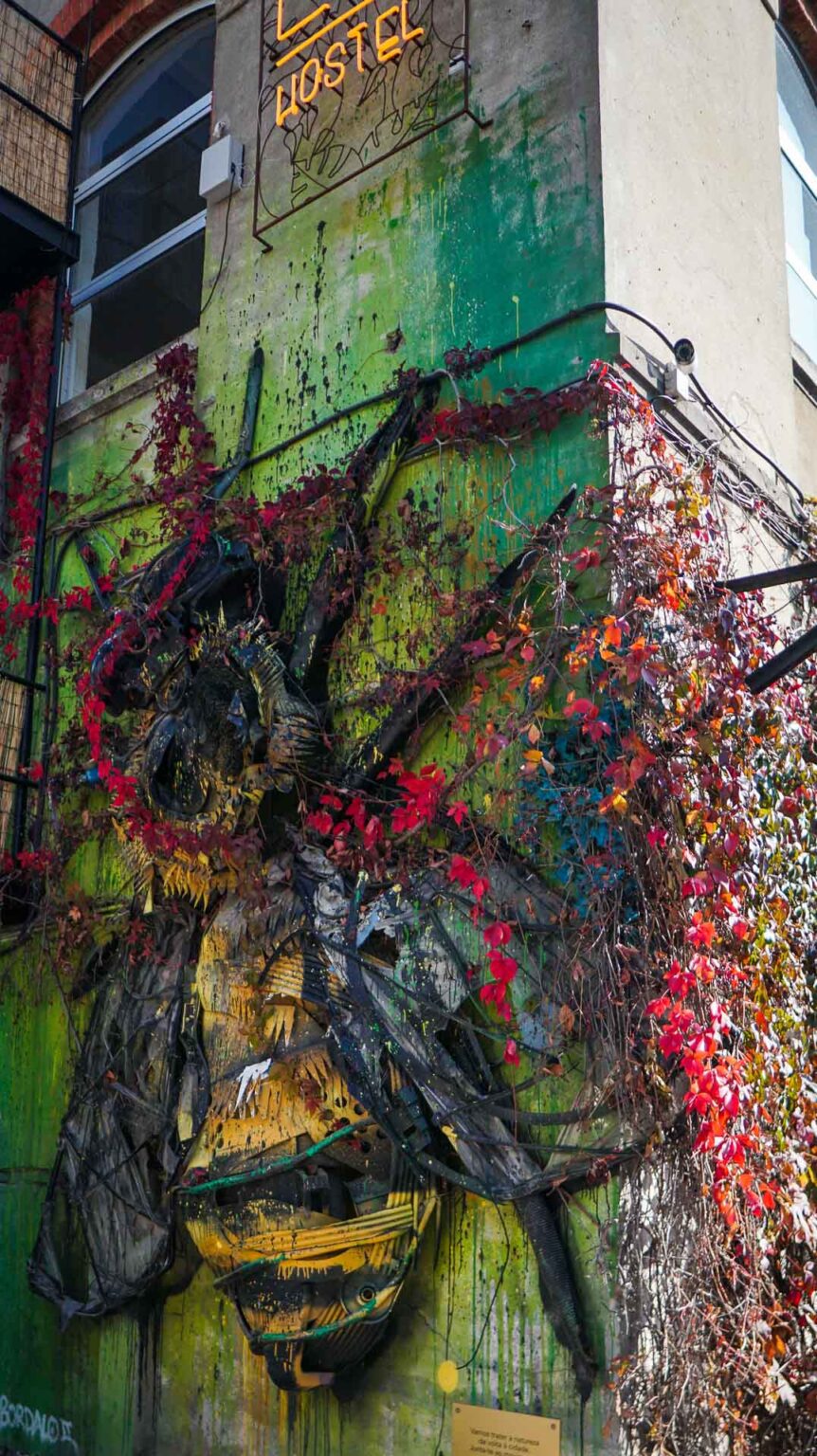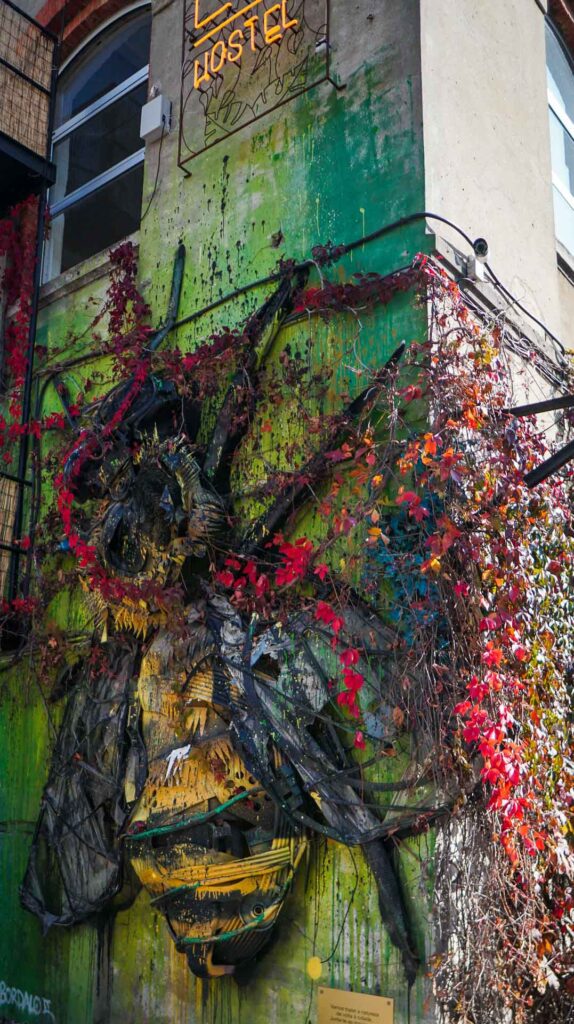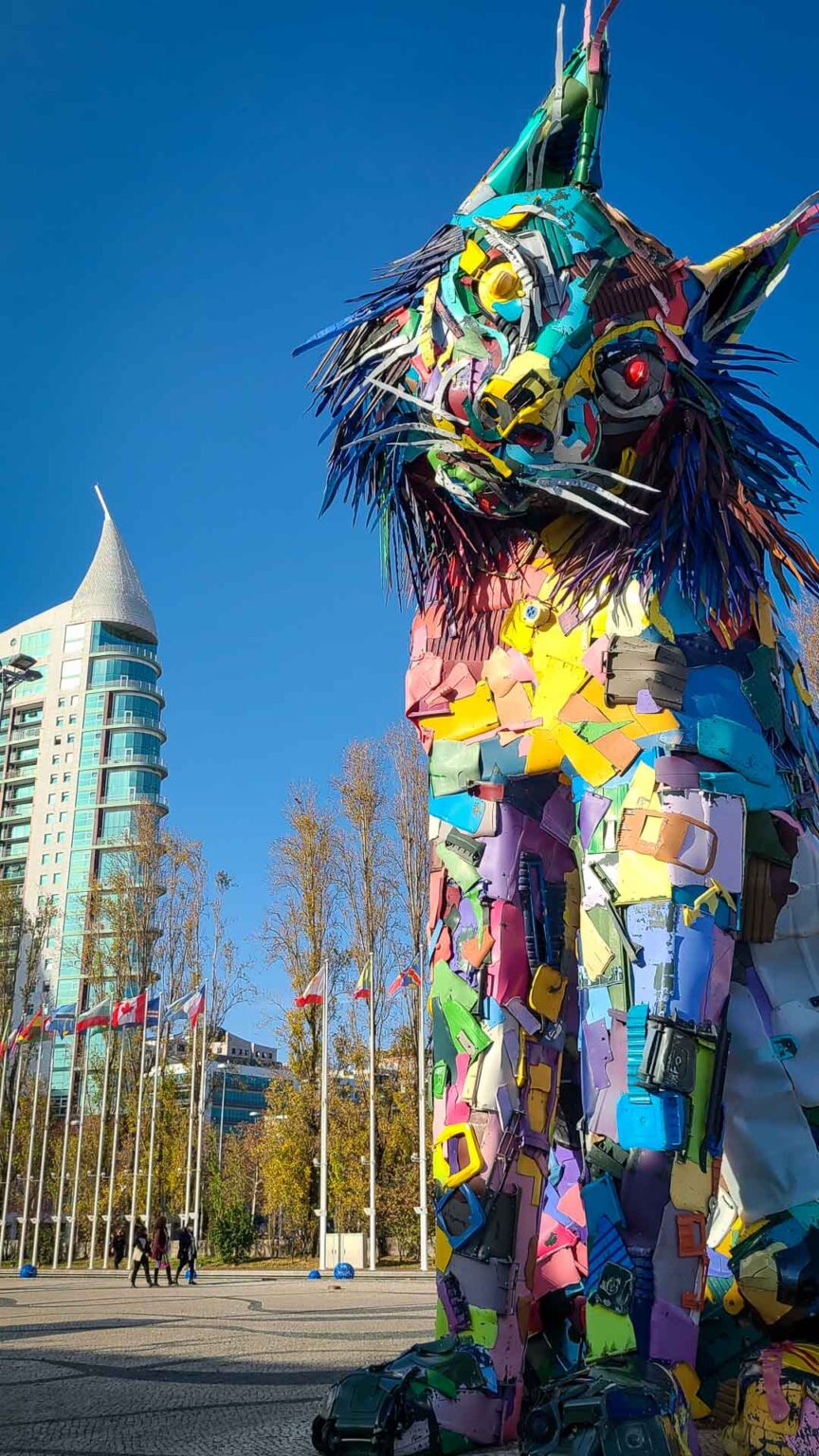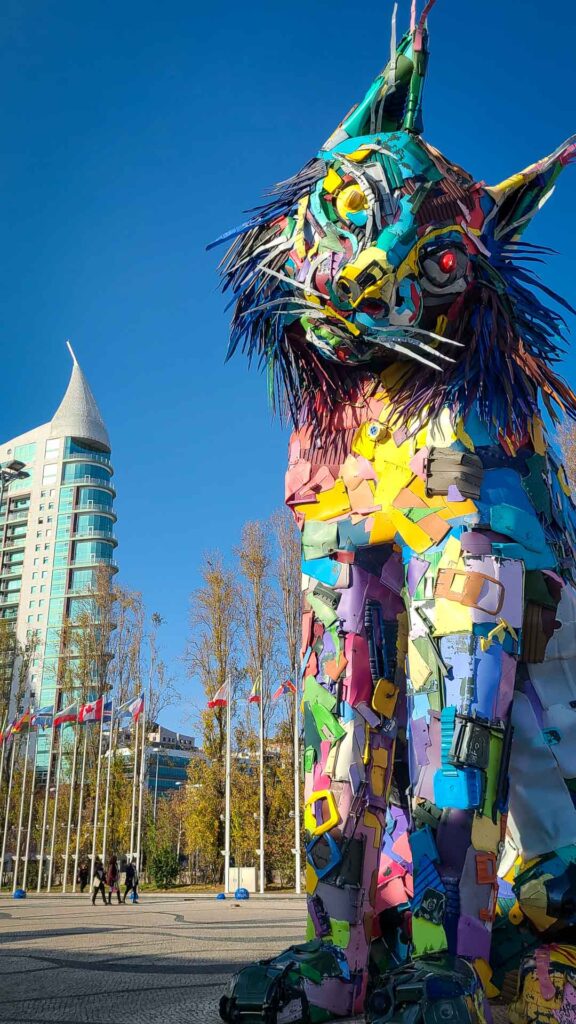 Explore The Coolest Bookstore In Lisbon – Ler Devagar Bookstore
This rad bookshop with a small coffee shop inside has had a hard life starting from its origin in the Bairro Alto neighborhood of Lisbon. It repeatedly moved from place to place until it was finally landed at the Lisbon LX Factory.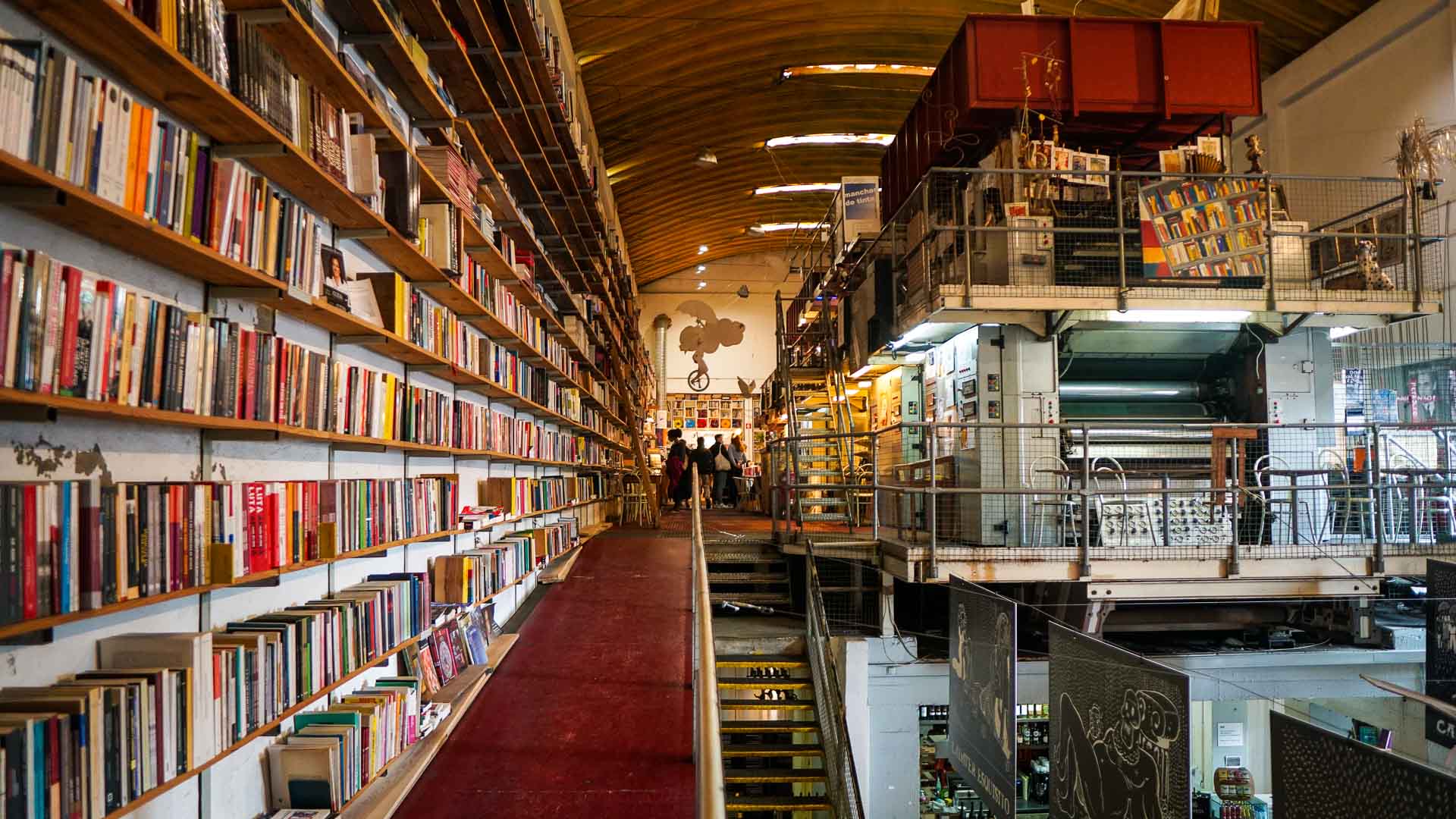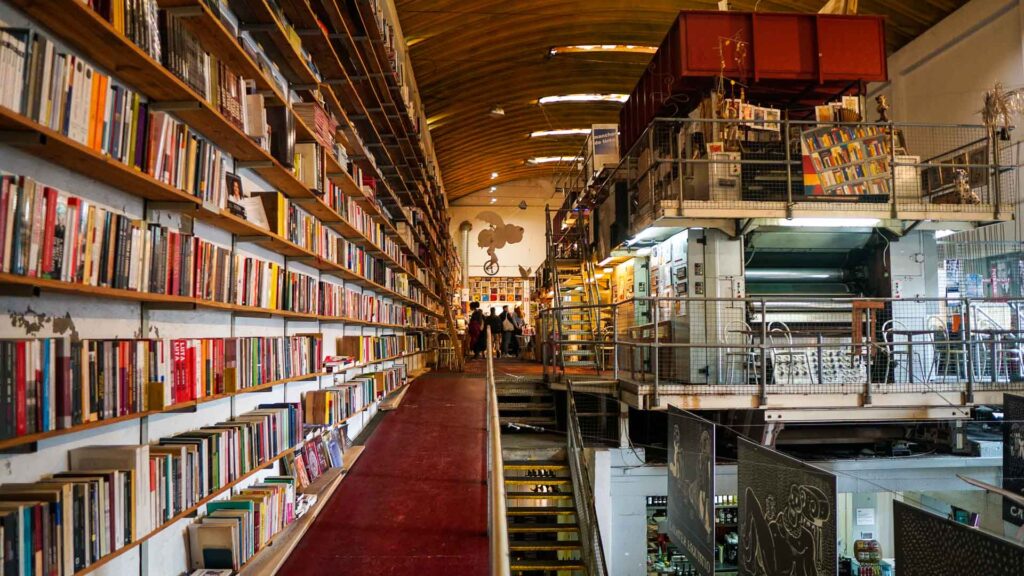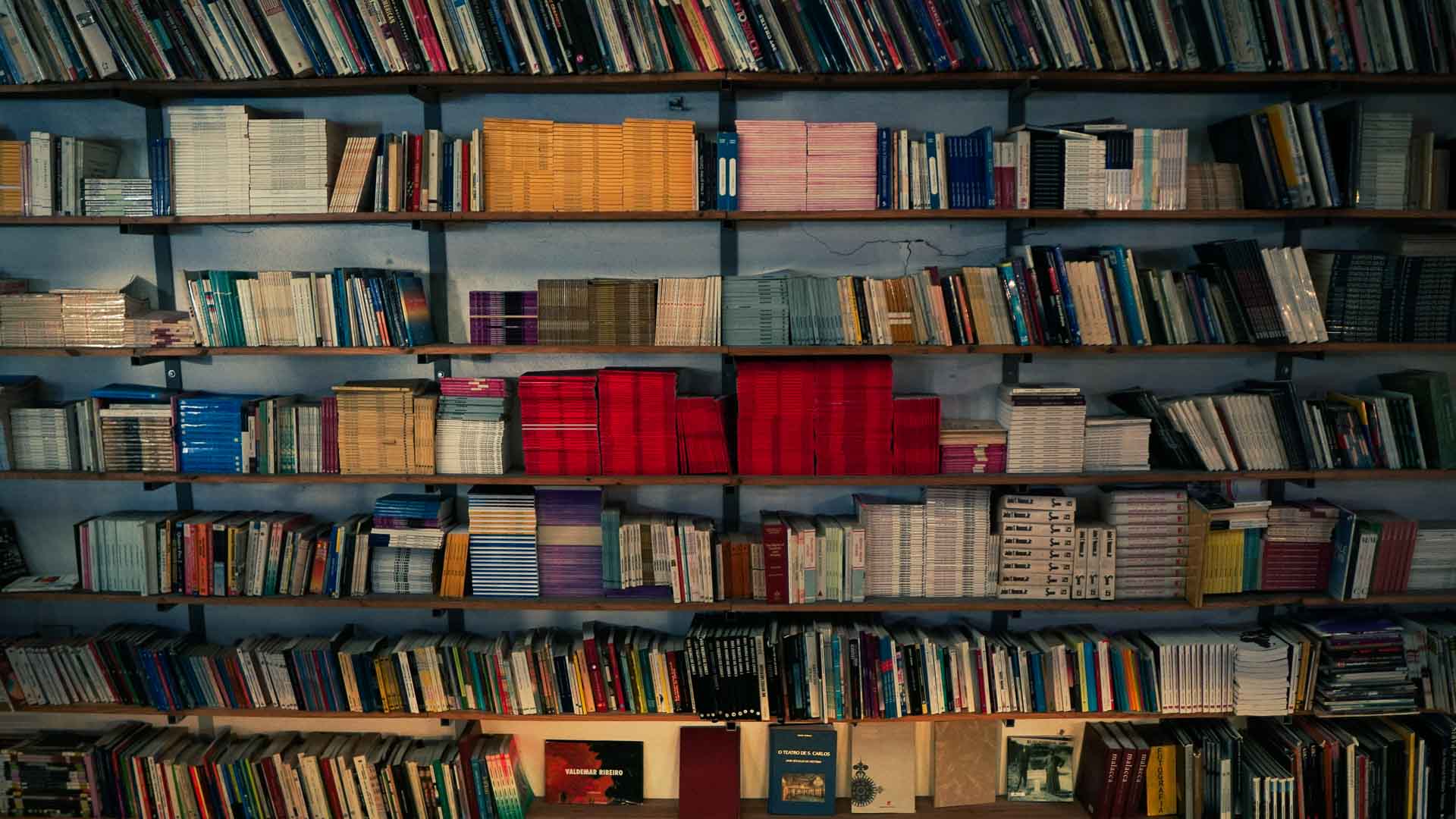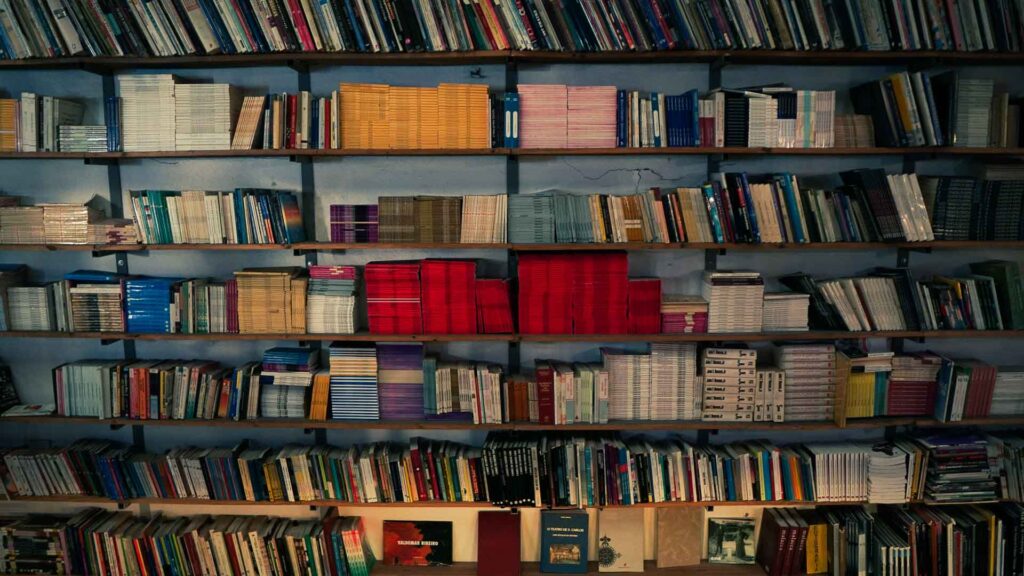 A former printing space gave new life to Ler Devagar. The cool thing is that they actually kept the vintage offset printing press in the bookstore and repurposed the space for use by small artists and creators. Beyond a bookstore and record shop, you can also attend concerts, exhibitions, and events held regularly at Ler Devager Bookstore.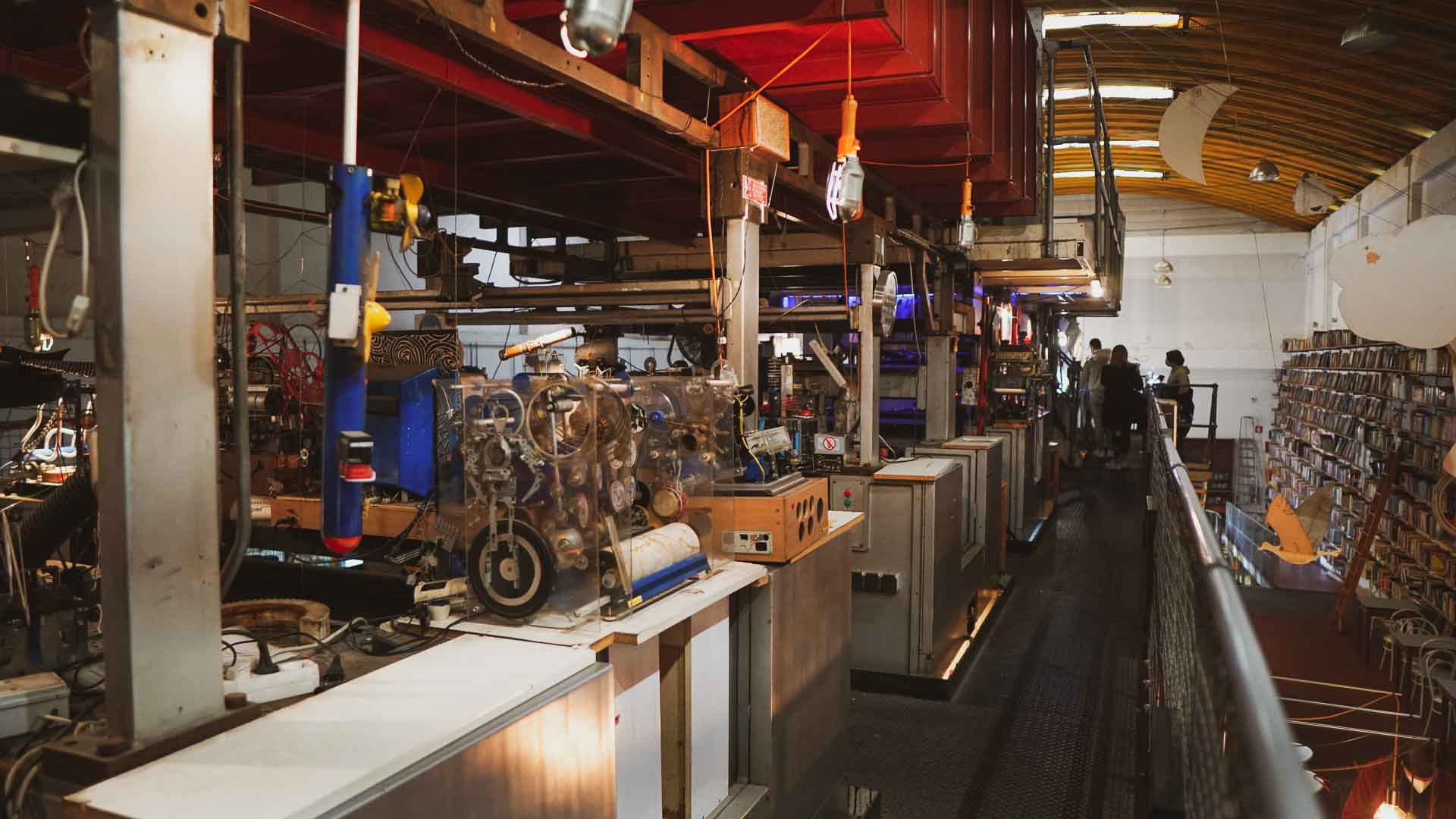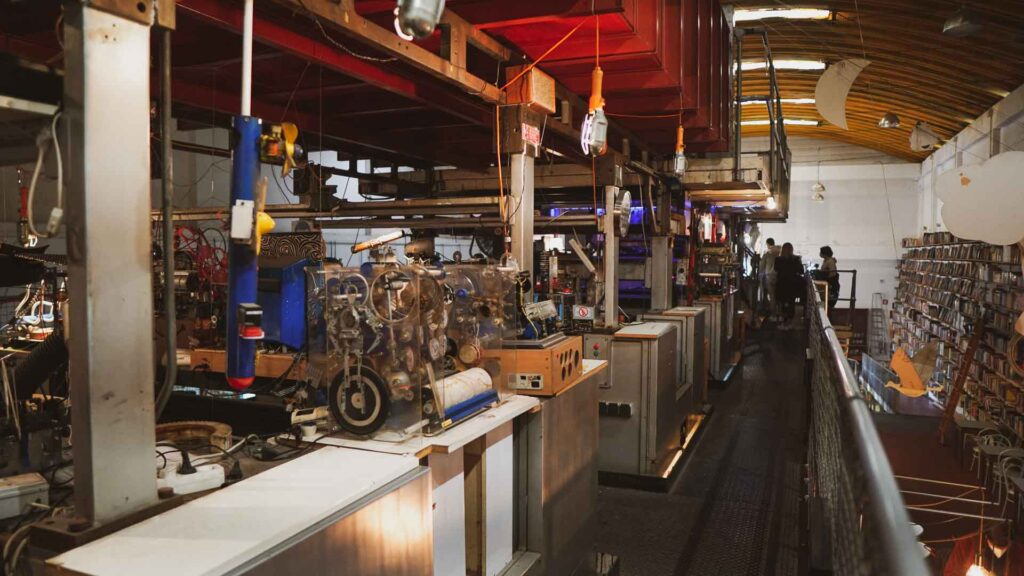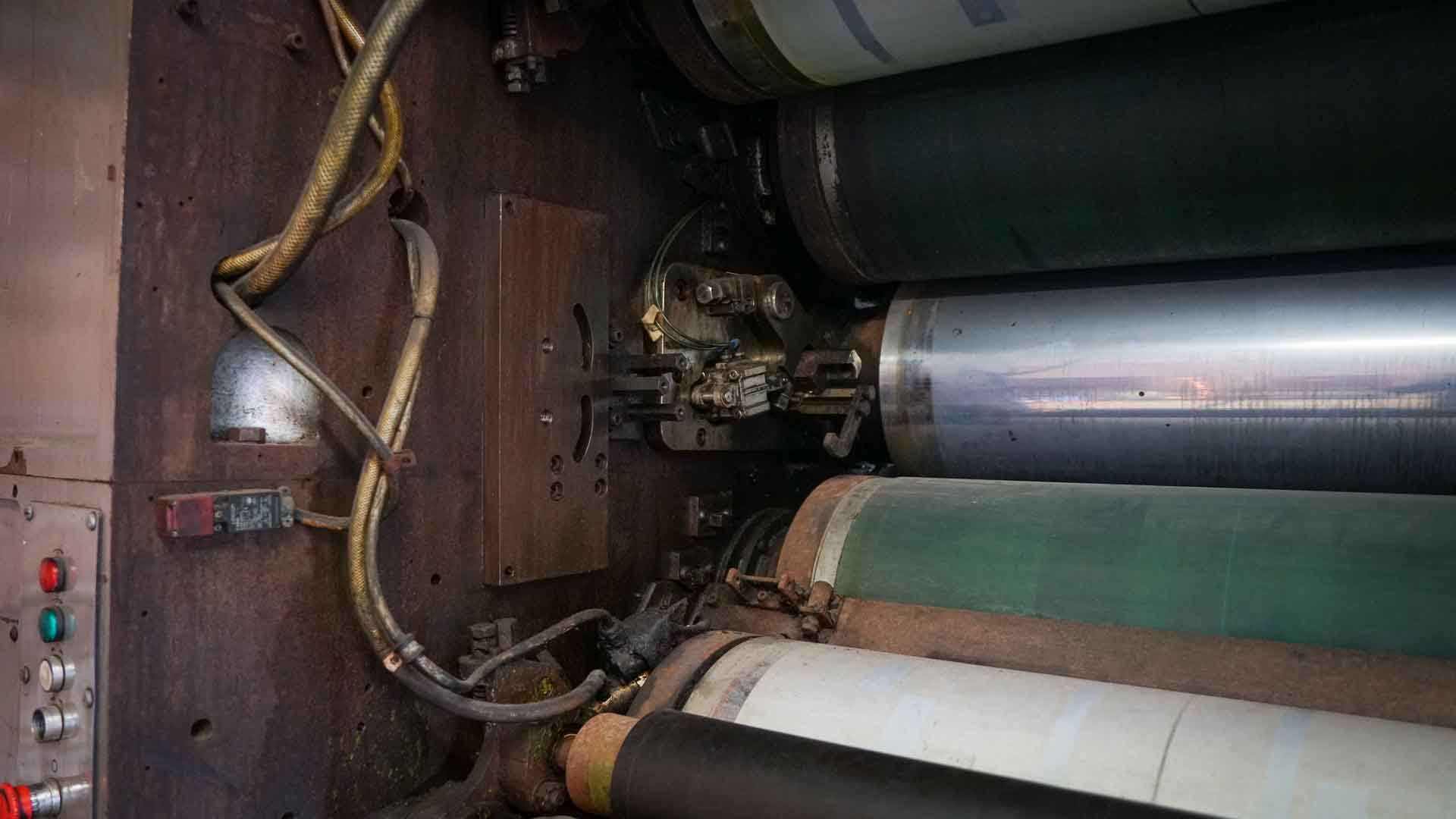 Ler Devager Bookstore Hours
Sun-Mon: 11am-9pm
Tues-Thurs: 12pm-12am
Fri-Sat: 12pm-12am
READ NEXT: The Prettiest F*cking Sintra, Portugal Travel Guide You've Ever Seen
Jaw-Dropping Images Of Pena Palace & Gardens in Sintra, Portugal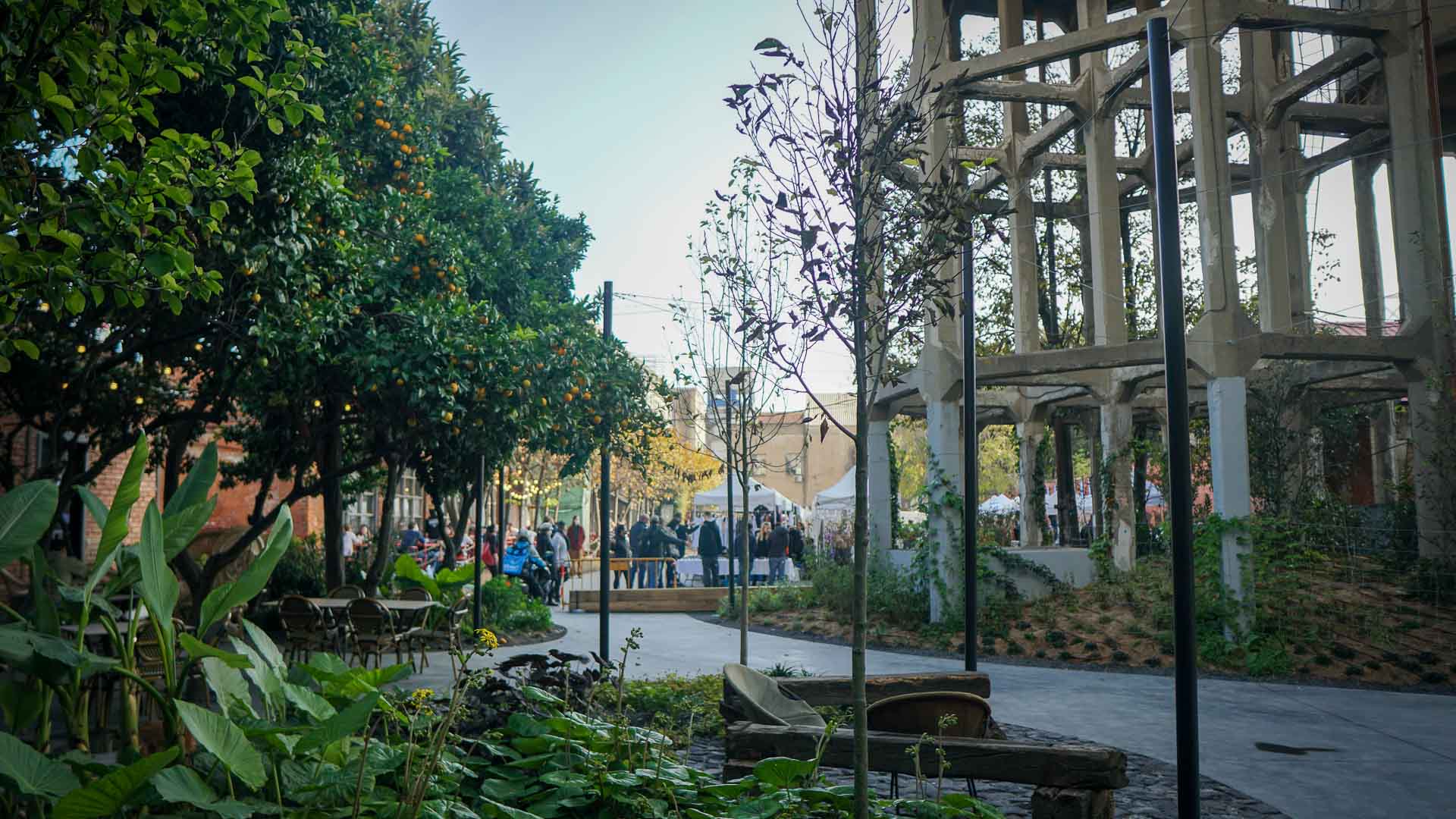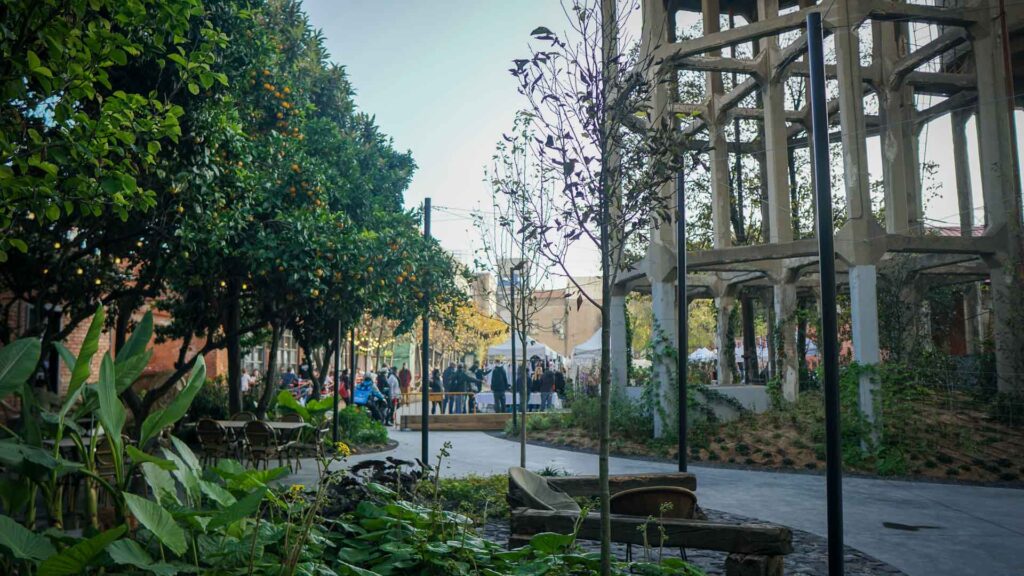 Have Brunch & Visit The LX Factory Lisbon Sunday Market
Every Sunday the Lisbon LX Factory hosts a super cool and chill craft market—Feira na Fábrica. The unique, handmade, and vintage items are carefully selected to provide a unique and original experience specific to Lisbon and its regional artists. While you're there, grab lunch at one of the many restaurants.
Be aware though that the LX Market gets very busy on sunny days and weekends. It makes sense though, since visiting the LX Market is easily one of the most popular things to do in Lisbon.
LX Market Hours
Visit One Of The Best Museums In Lisbon: The B-MAD Art Deco Museum
How stoked was I to stumble upon this museum!? I actually visited the Art Nouveau "Museum" in Aveiro and it was pretty anticlimactic. (Understatement.) When I found B-MAD (The Berardo Museu Art Deco), I had to go. While only about a quarter of the museum is devoted to Art Nouveau, the entire exhibit is stunning and gave me a new appreciation for Art Deco in all of its forms.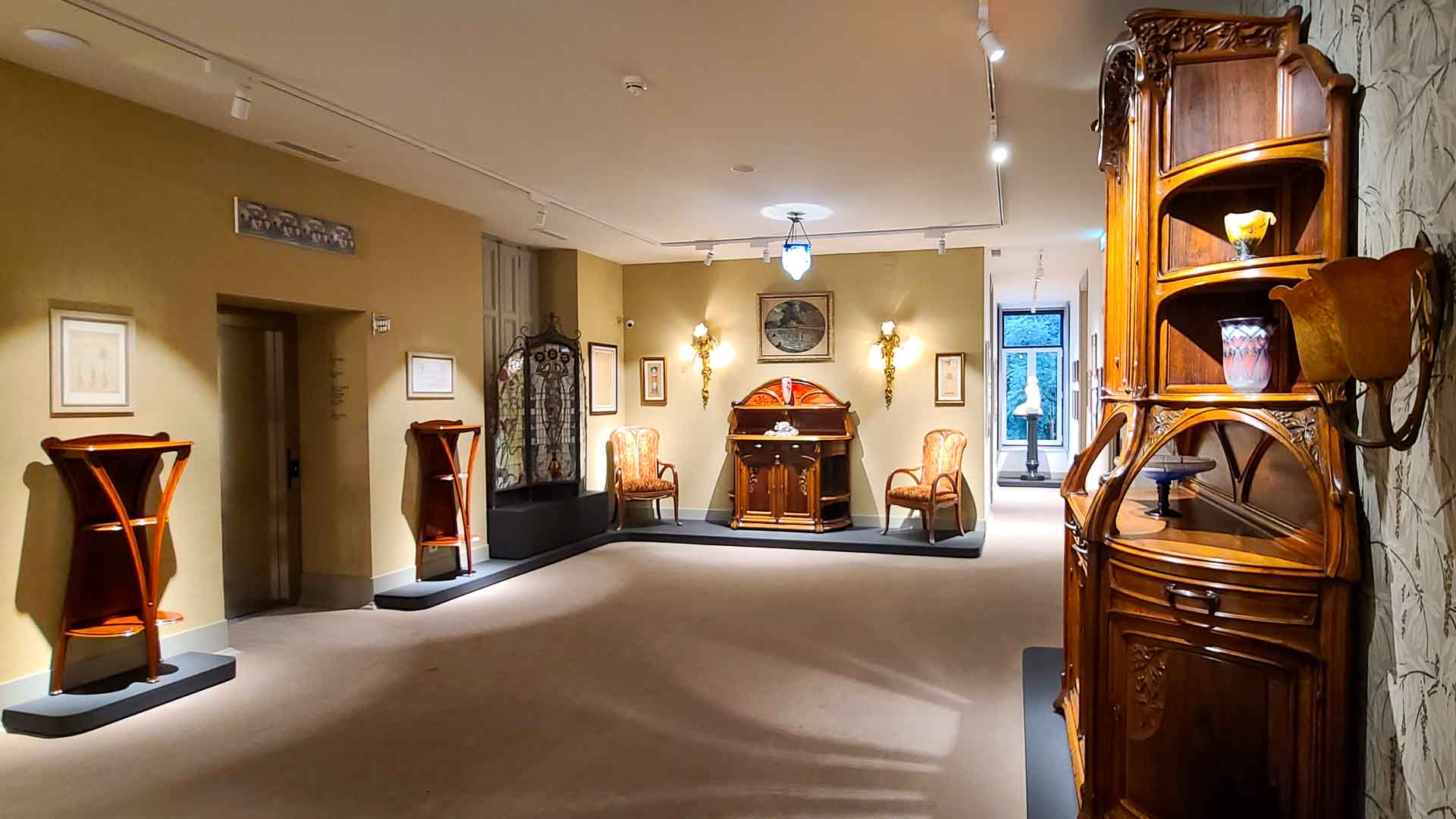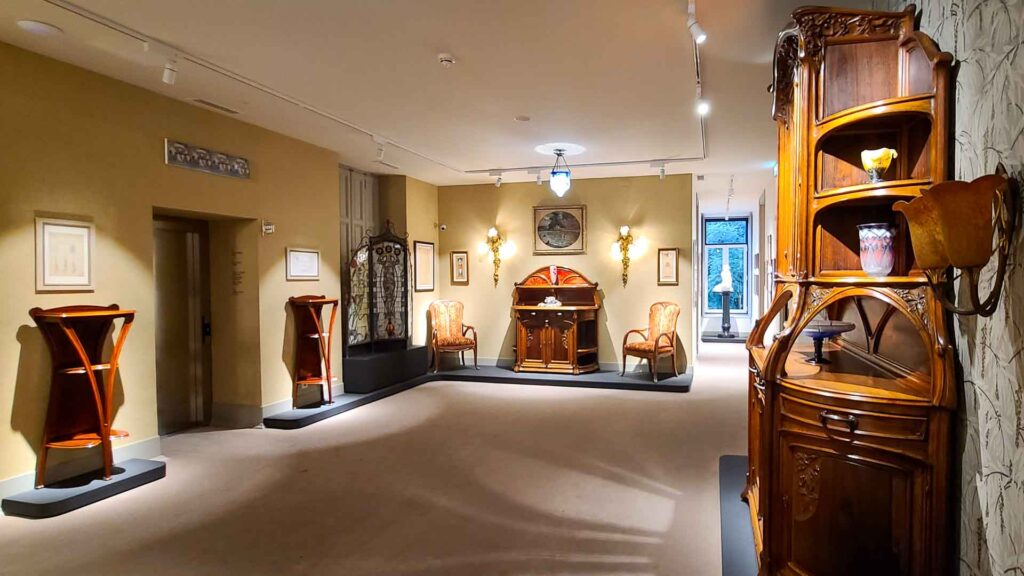 Opened to the public in April 2021, the exhibition presents over 300 pieces of furniture, paintings, sculptures, ceramics, and crystals dating back to the last decade of the 19th century and the early 1900s. They were created by the most prominent artists of the period, such as Lalique, Leleu, Perzel, Brandt, Porteneuve, Ruhlmann, and even Picasso. Everything is spread over two floors, beginning with the Art Nouveau collection. The second floor is entirely dedicated to Art Deco.
B-MAD (Berardo Museu Art Deco) Museum Hours
Admission is free but call/email to sign up for a tour slot; no walk-ins!
READ NEXT: The Gorgeous Interior Of Porto's Palacio Da Bolsa — The Stock Exchange Palace
What The Heck Is The Schengen Zone? How U.S. Passport Holders Travel Europe For Months On End
Check Out The Hostel At The LX Factory Lisbon
The LX Hostel is one of the newest hostels in Lisbon and is located in the heart of the Lisbon LX Factory. Just look for the Fly Garbage Art by Bordalo II and you'll know you've found the LX Hostel. It is a modern hostel that values privacy, comfort, and design.
The hostel is made up of typical dorm rooms but with a cubicle concept where every guest enjoys their privacy within one of the shared dorms. Essentially pod-style dorm beds, which I love since they give you so much more privacy when staying at hostels.
RELATED: The Best Hostels I've Stayed At…& Why They Make The List
While I didn't stay at this hostel, I did pop in to check it out and their open common area and kitchen space seemed pretty rad. Combine that with a rooftop bar above where you can watch the sunset over the river, and the LX Hostel definitely has vibe and location on lock. You can read more reviews about the LX Hostel and other hostels in Lisbon here.
Join the email list to stay in the loop on new releases!
How to Get to the Lisbon LX Factory And The B-MAD Museum
Buses 714 and 727, as well as trams 15 and 18 stop at Largo do Calvário, which is just down the street from the LX Factory Lisbon and the B-MAD museum. You can ride the buses and the trams for free if you purchase the Lisboa Card.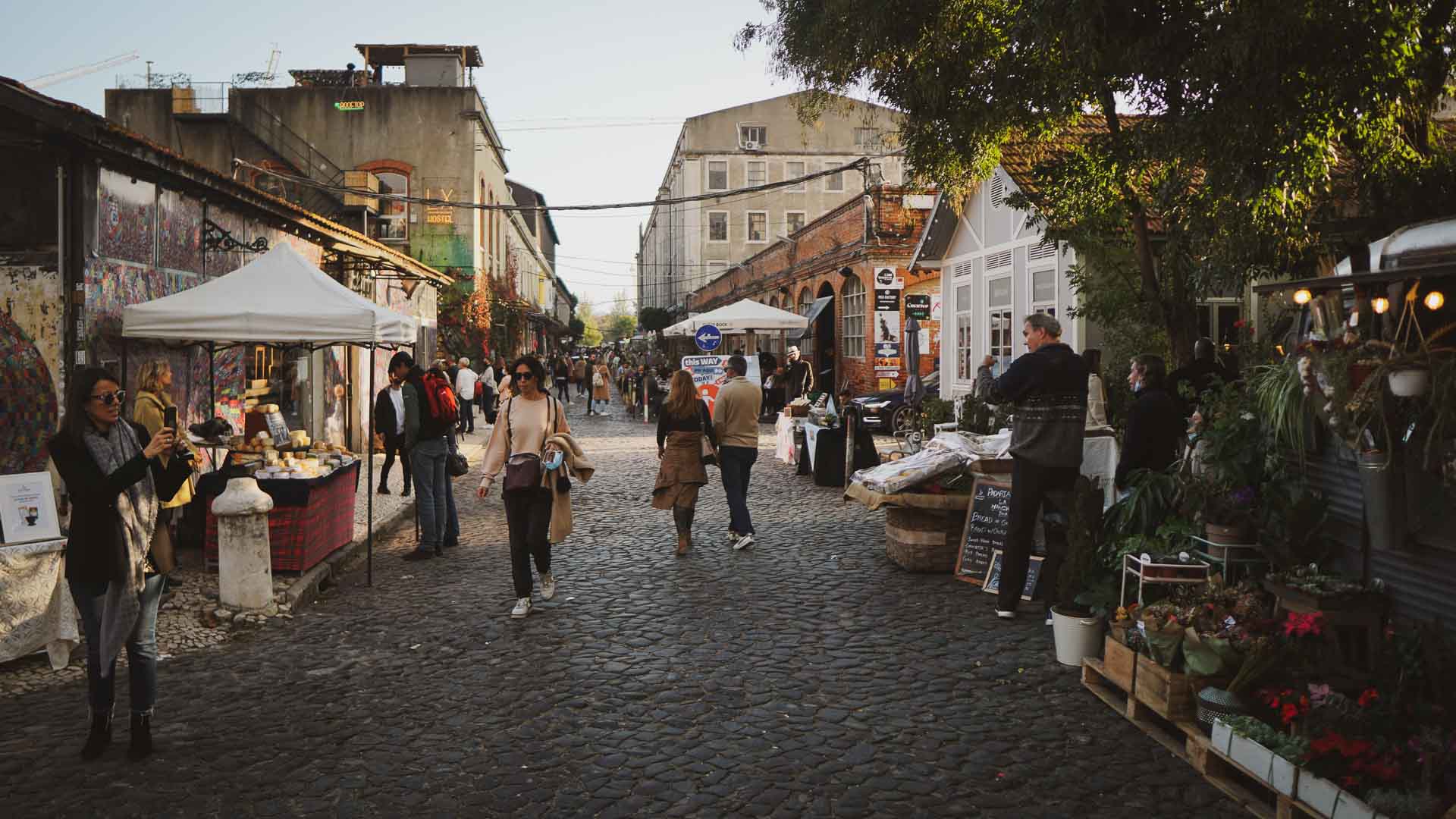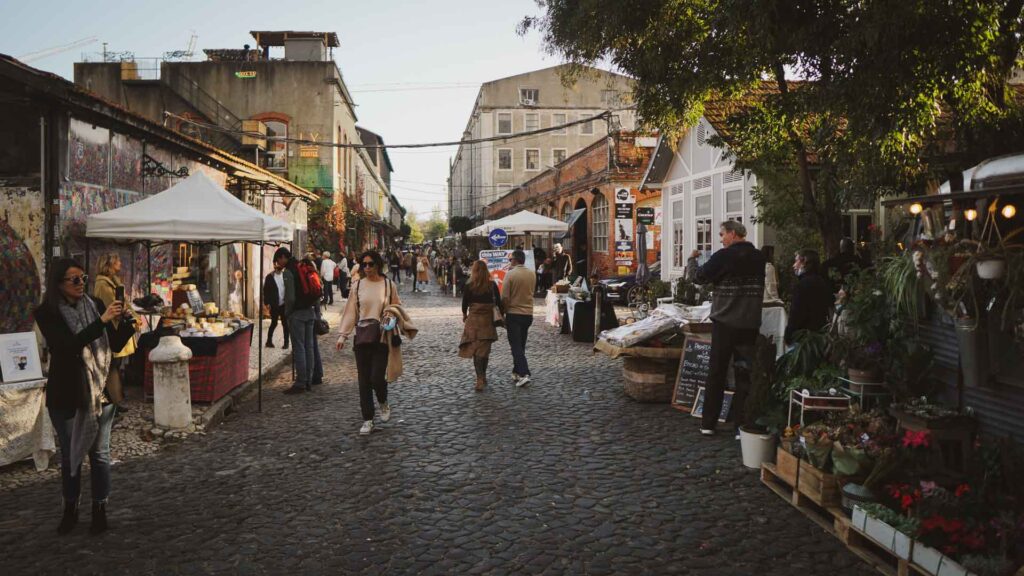 Give Yourself A Few Hours For The Lisbon LX Factory
Above all, make sure you give yourself at least 2-4 hours to fully appreciate the LX Factory Lisbon. Especially if you like exploring and finding cool street art and murals. Add the grittiness of the entire property and spaces within, and there's so much to see beyond the cool restaurants and purveyors at the LX Factory.
Please leave a comment below! What was your favorite thing to do in Lisbon? Was it visiting the Lisbon LX Factory? Make sure you subscribe to the mailing list for more articles about Portugal and other places to travel! And if you do go to Lisbon and want to make your life a little bit easier, make sure you get a Lisbon Card good for free entrance to many exhibits as well as free public transit!
Cheers!
– Jason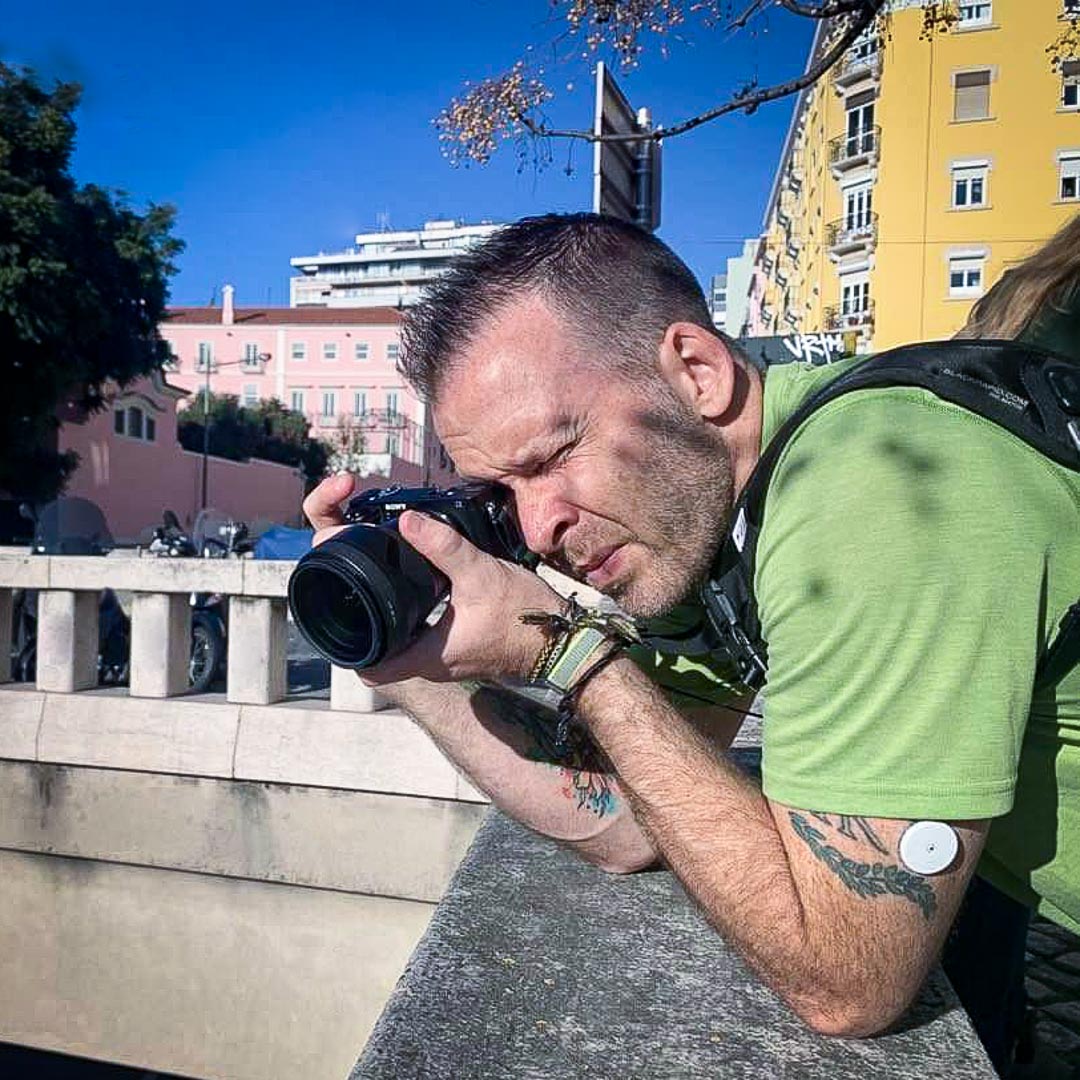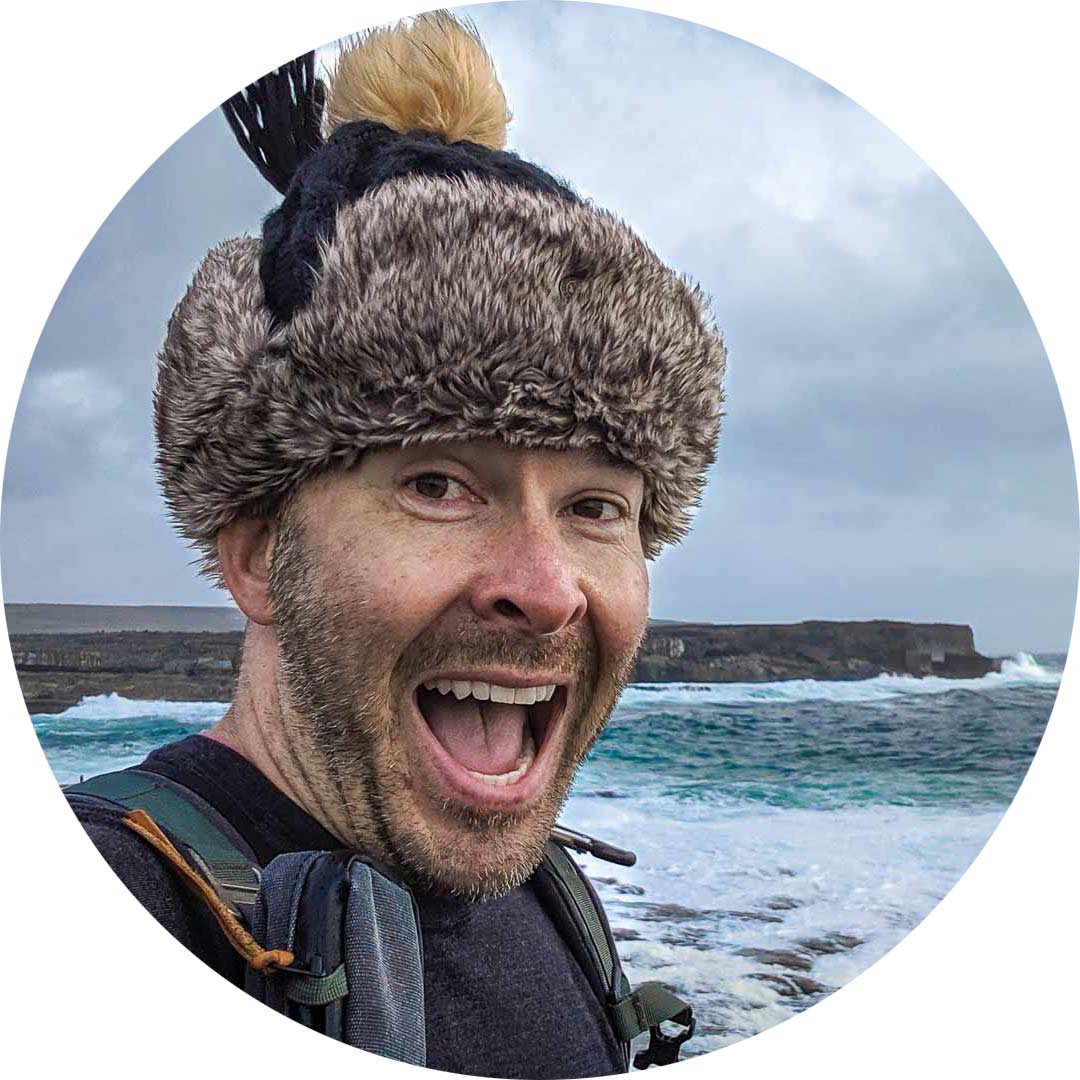 About Jason Robinson
Jason is the author of "The Beginner Traveler's Guide To Going Nomad," as well as the voice behind the words and the eye behind the lens for The Nomad Experiment. "Planning to travel at some point" wasn't actually getting the job done, so nearing 40 he decided to make it a priority, nomatter how scary that was. A few years later—through the pandemic and a type 1 diabetes diagnosis at age 42—now living a life of nomadic travel, he's speaking out to encourage others of any age, or with any serious medical diagnosis, to live an unconventional life.
Travel Planning Tips
Figure out where you are going & how are you getting there…
I suggest using at least 2 to 3 different travel search sites. Start with Skyscanner or Orbitz or Booking …or whatever aggregator site you prefer. Then when you see what airlines to use, check their respective sites for better deals or rewards flights.
Figure out where you're going to stay…
If you're interested in hostels, search Hostelworld or Hostelling International. For longer-term or more private digs, look at Airbnb, VRBO, or you can look for hotel rooms in the links from the search engines listed above.
Get comprehensive travel insurance, or in the least, travel medical insurance if internationally…
Especially with Covid not going anywhere, get covered. Start with an insurance aggregator like Insure My Trip, or with SafetyWing, World Nomads, or another. Then decide what is important to you; trip cancellation, baggage coverage, medical, or all of the above. And get a yearly evacuation plan, since you'll have to get home after your emergency! 
Need more resources? Click here!
Tough Love, Tips & Strategies To Help You Finally Kick-Start Your Travel Life…Or Go Full Nomad!
Been wondering how the hell all those digital nomads, location-independent travelers, and remote workers, travel "full-time?" Maybe you've thought about living that life one day, but you're really not sure where to start.
Beyond giving you the stepping stones to dive into short-term domestic and international travel, this book will show you how long-term travelers extend those tools, maximize their budgets, and turn weeks into months…or even years…of traveling the world indefinitely.